Happy Mushroom Monday! Over the last week, I have been lucky enough to come across a wide variety of native fungi in the woods of western Michigan, USA. I have come across delicious edible mushrooms ranging from chanterelles (Genus cantharellus), to chicken of the woods (Laetiporus sulphureus), to golden oysters (Pleurotus citrinopileatus), as well as an abundance of other non-edible species. In all, I have been able to forage several pounds of fresh mushrooms to bring home to the table and microscope alike over the last several days. If I only had more hours in the day to go find more!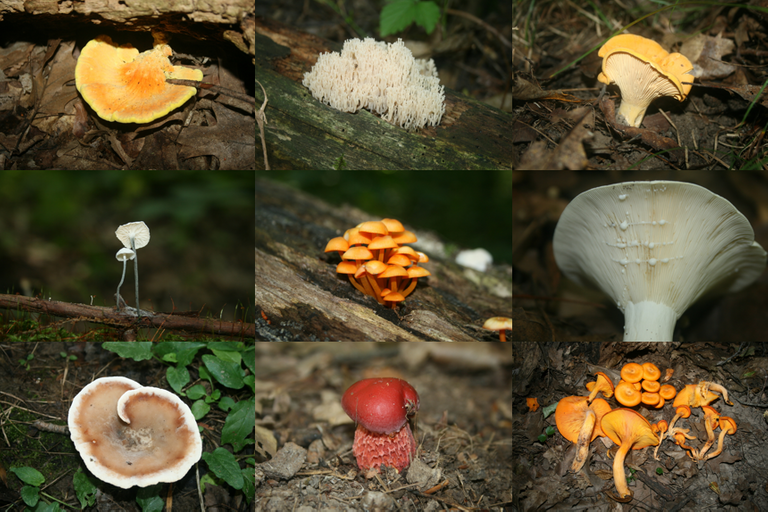 I have been attempting to take spore prints of most species that I bring home and have been steadily making my way through spore samples, collecting microscopy images as I go. Hopefully, I will have another collection of spore photography to share here soon enough.
As always, feel free to offer your suggestions if you believe that I have misidentified any of the species shown below. Happy Mushroom Monday!
Golden Chanterelle (Cantharellus cibarius):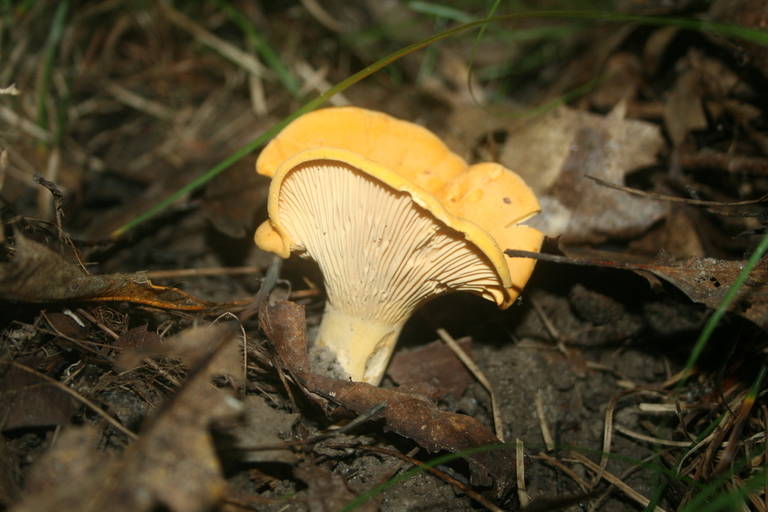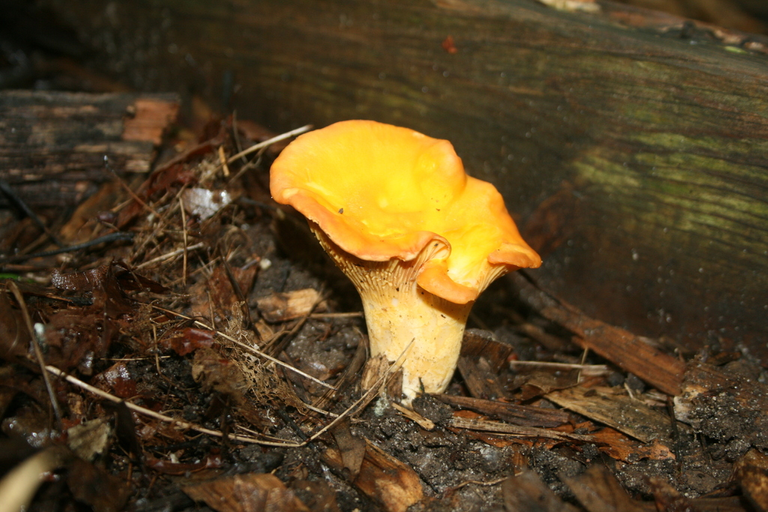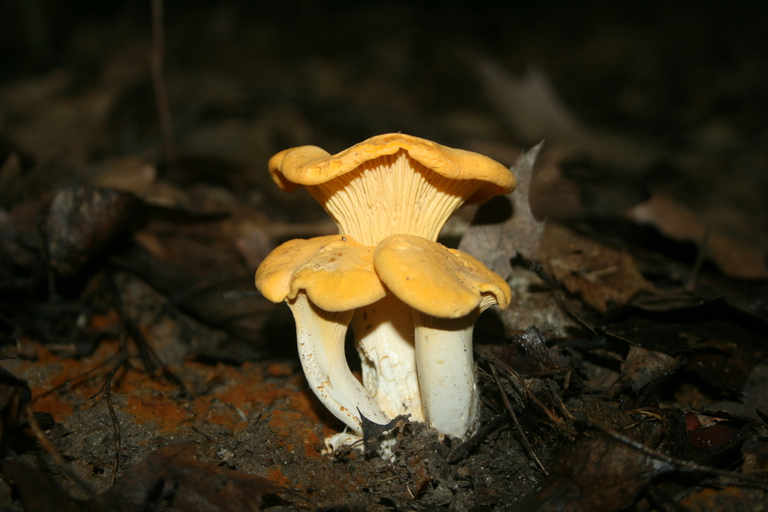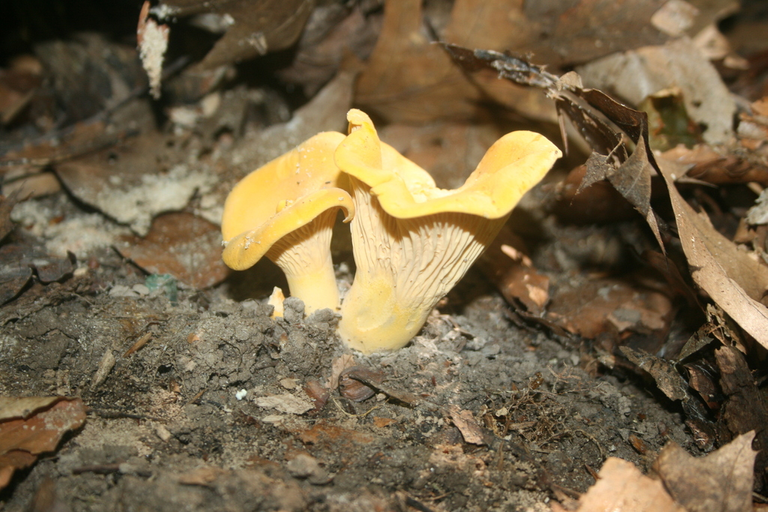 Smooth Chanterelle (Cantharellus lateritius):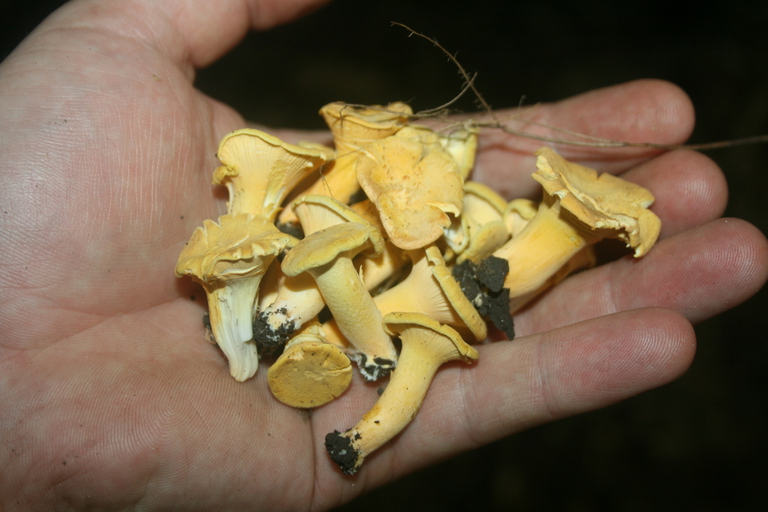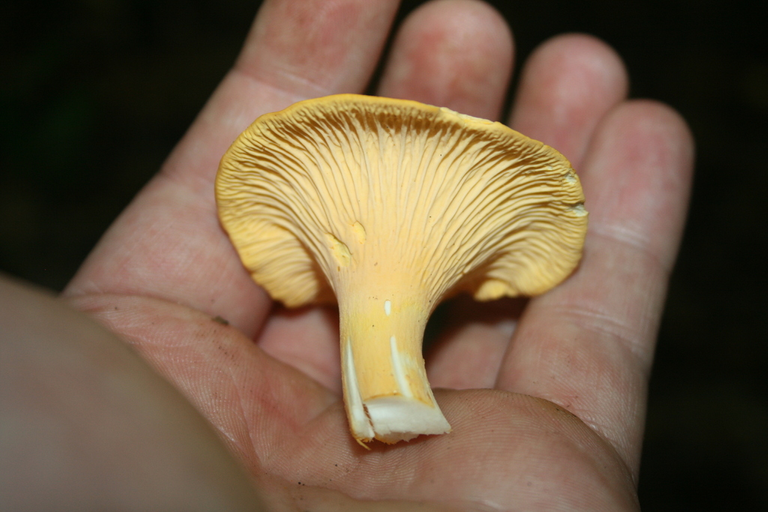 Red Chanterelle (Cantharellus cinnabarinus):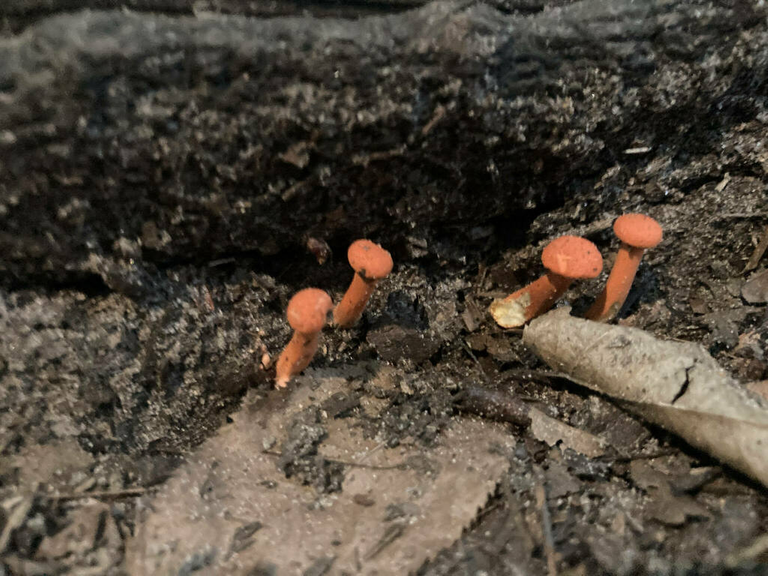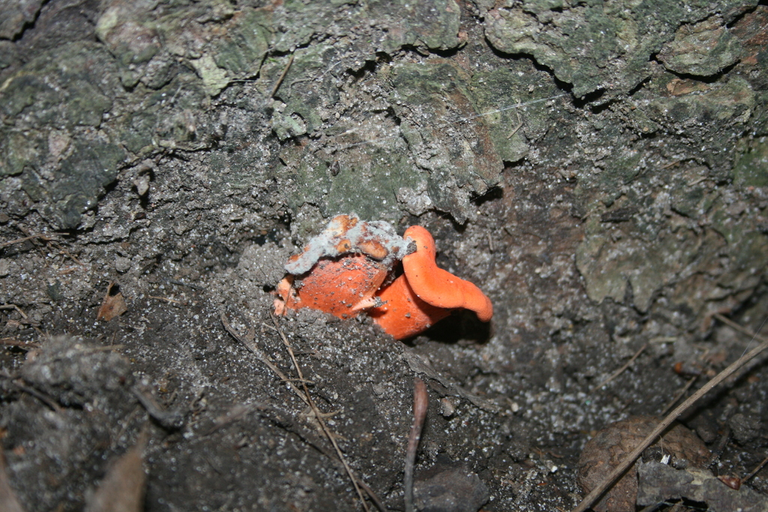 Chicken of the Woods (Laetiporus sulphureus):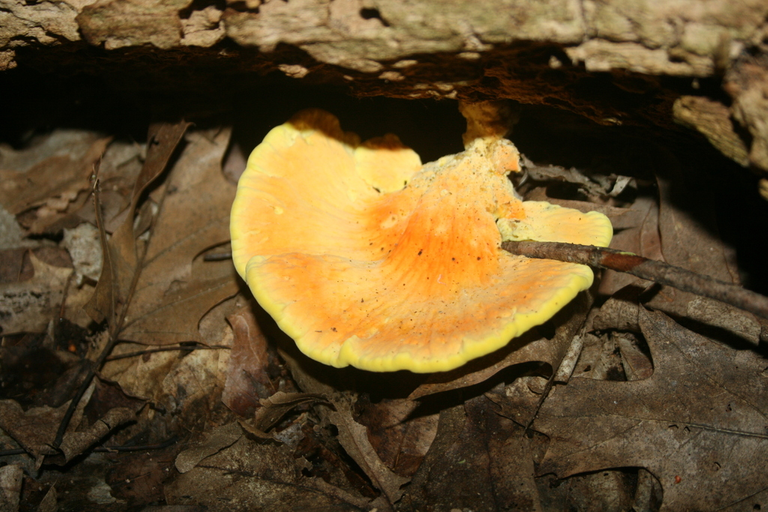 Golden Oyster Mushroom (Pleurotus citrinopileatus):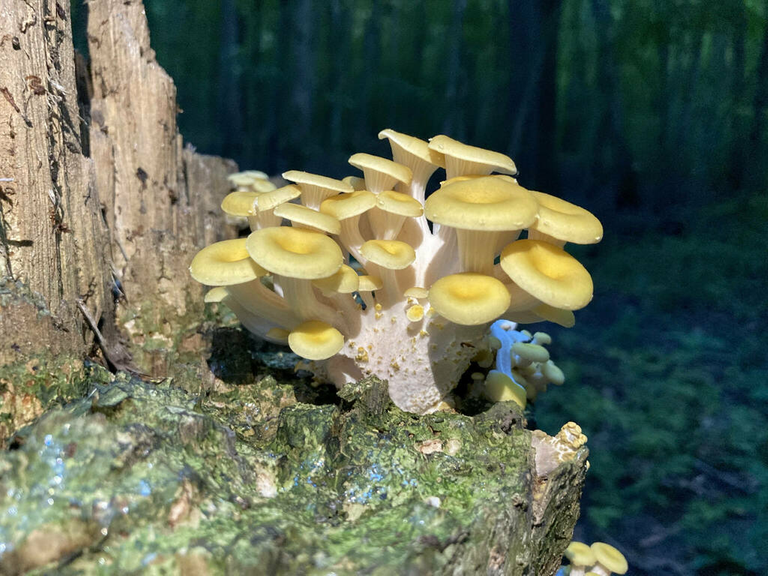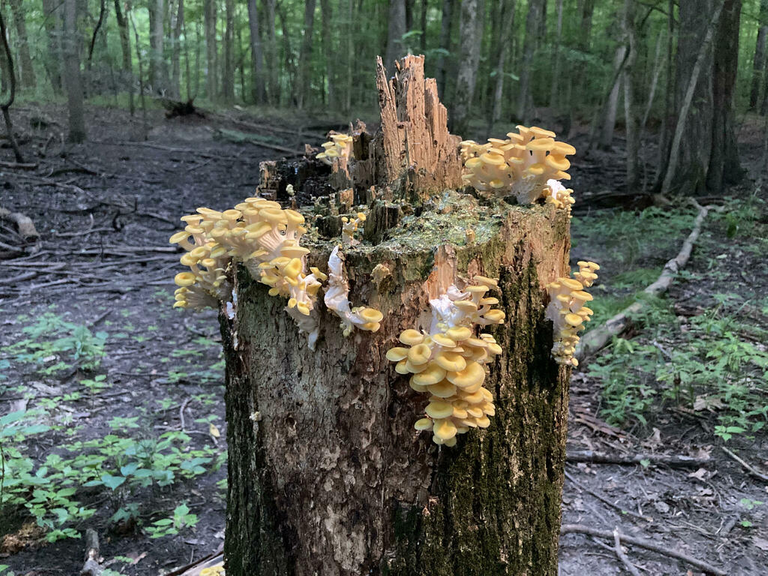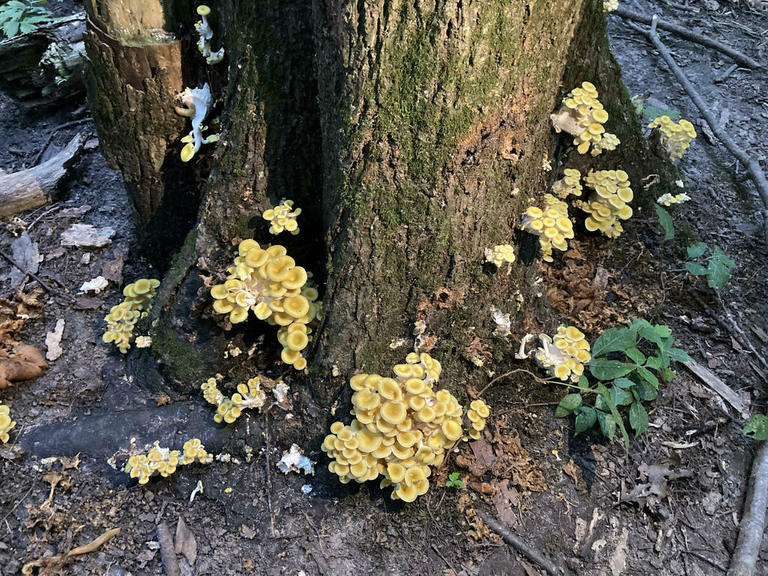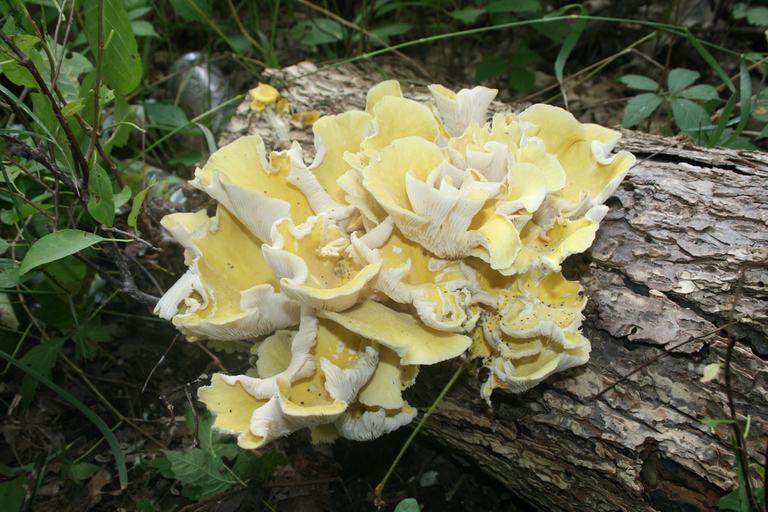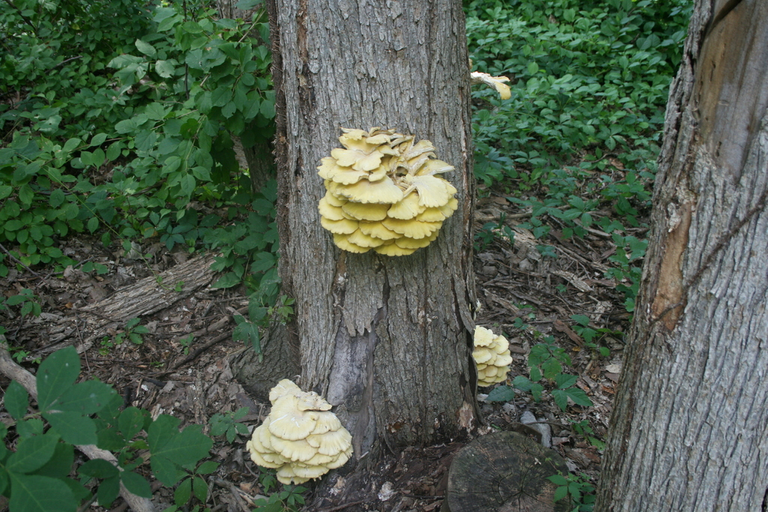 Hemlock Varnish Shelf (Ganoderma tsugae):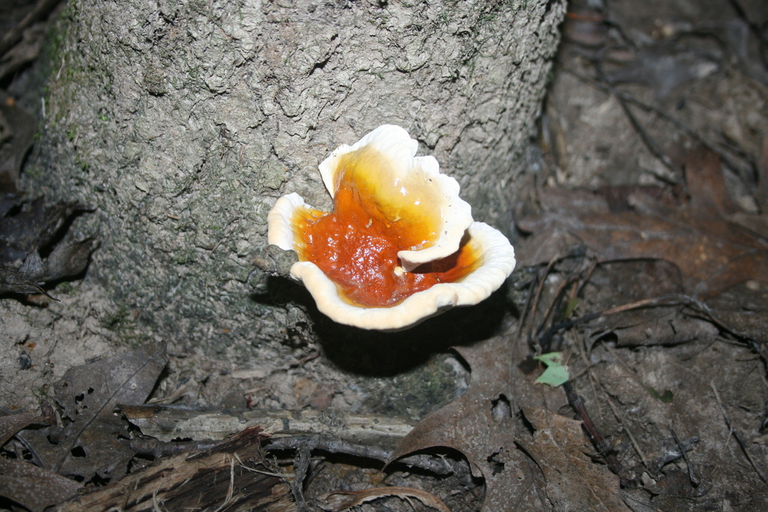 Frost's Bolete (Exsudoporus frostii):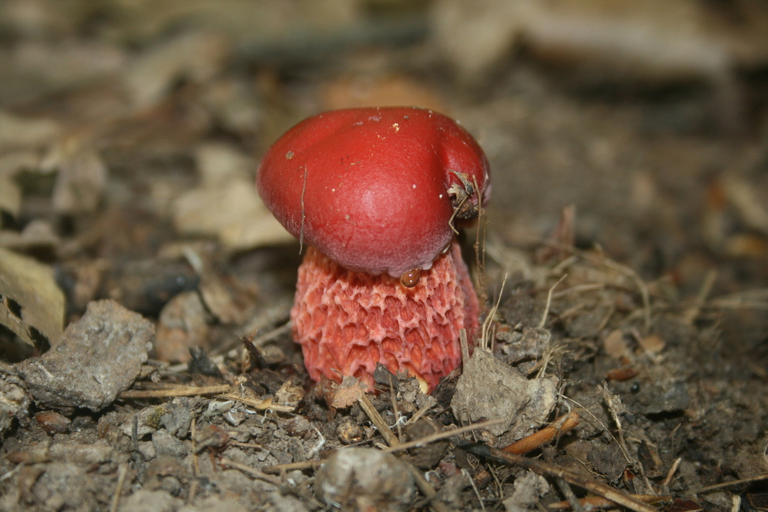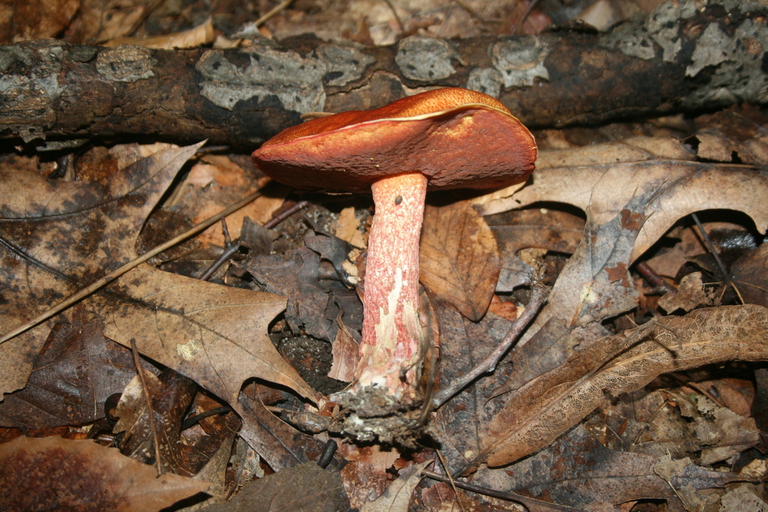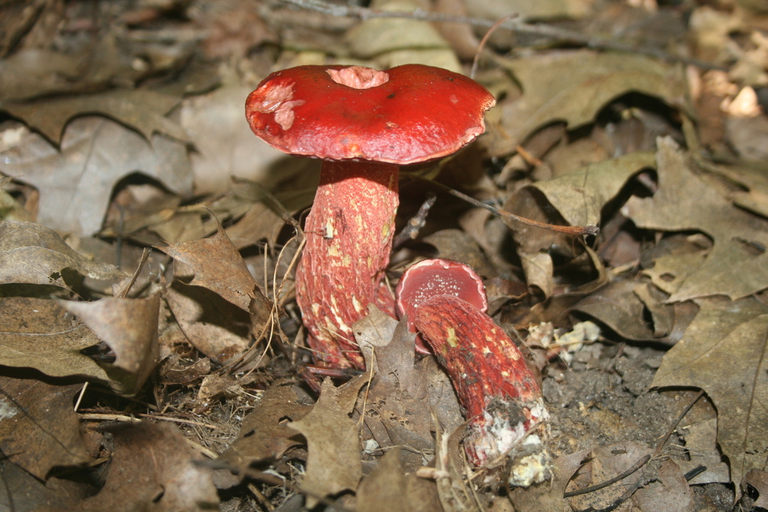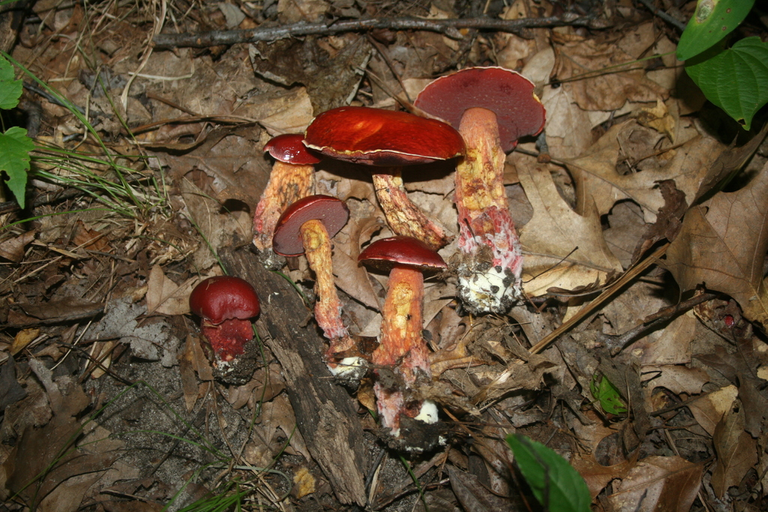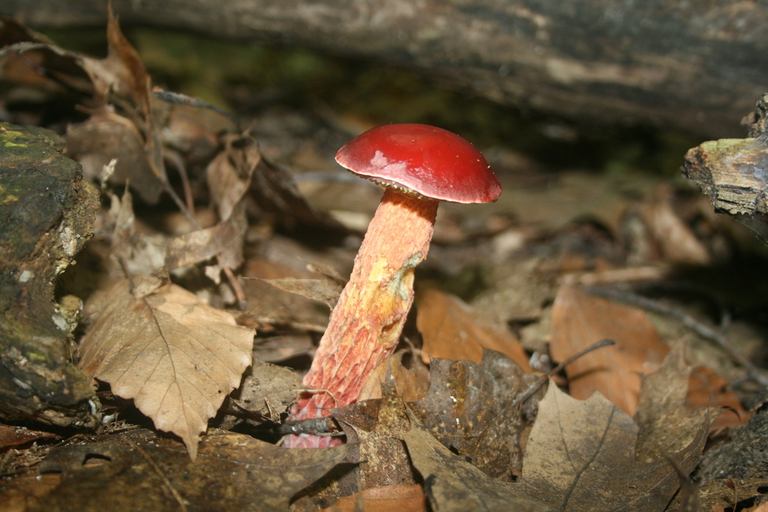 Crown-tipped Coral Fungus (Artomyces pyxidatus):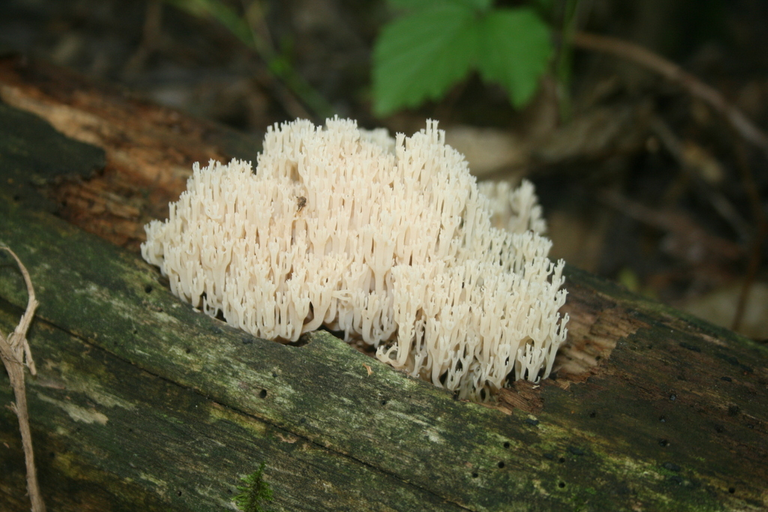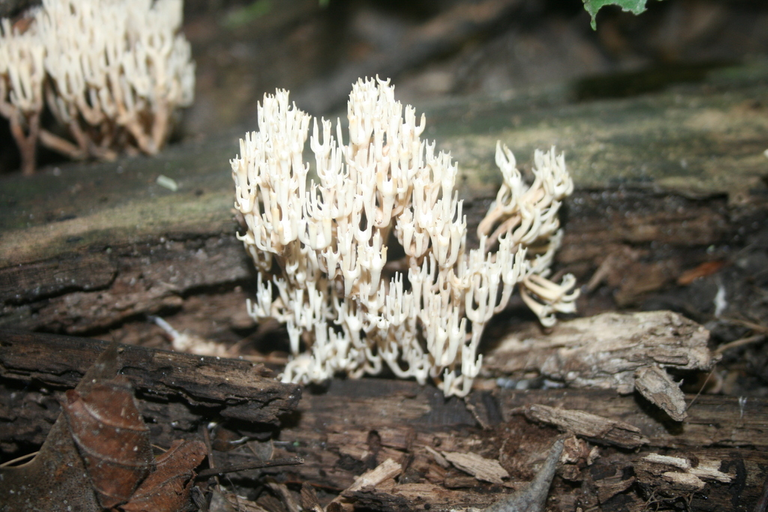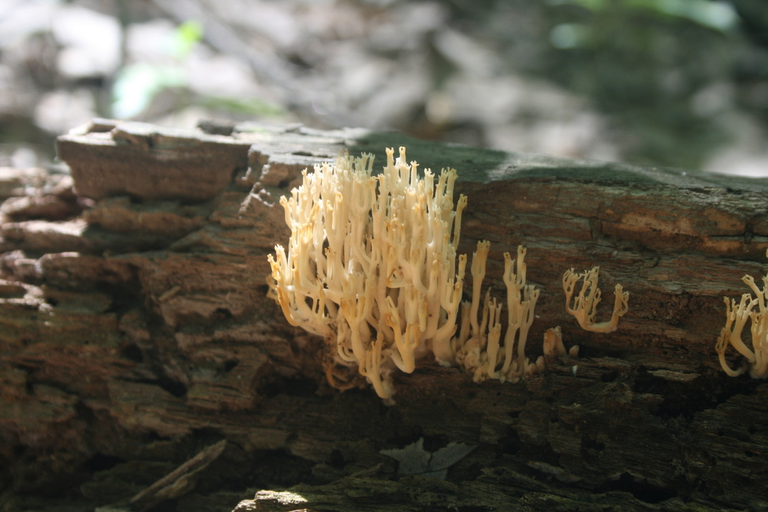 Wood Hedgehog (Hydnum repandum):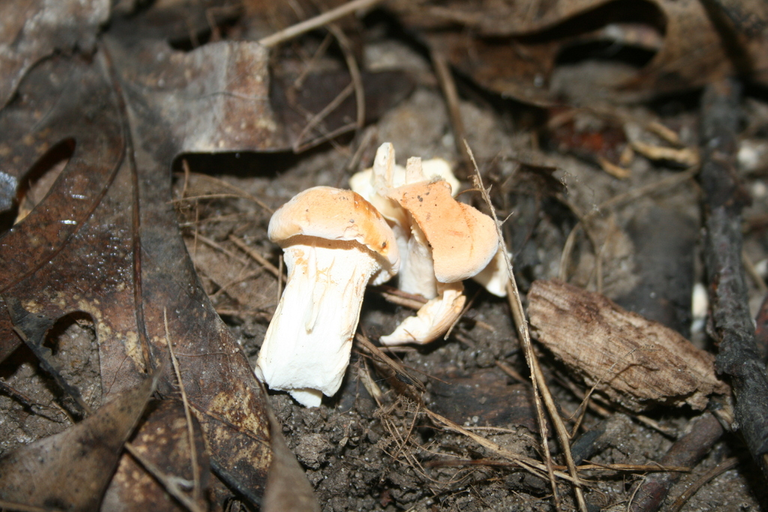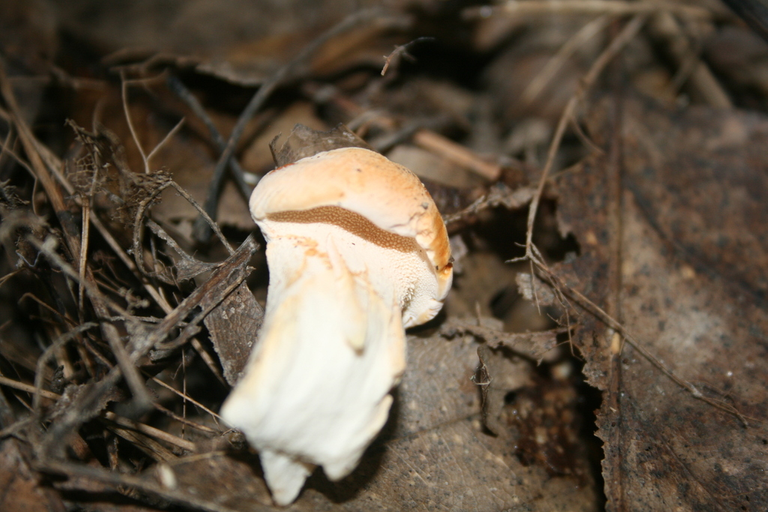 Yellow-tipped Coral Fungus (Ramaria formosa):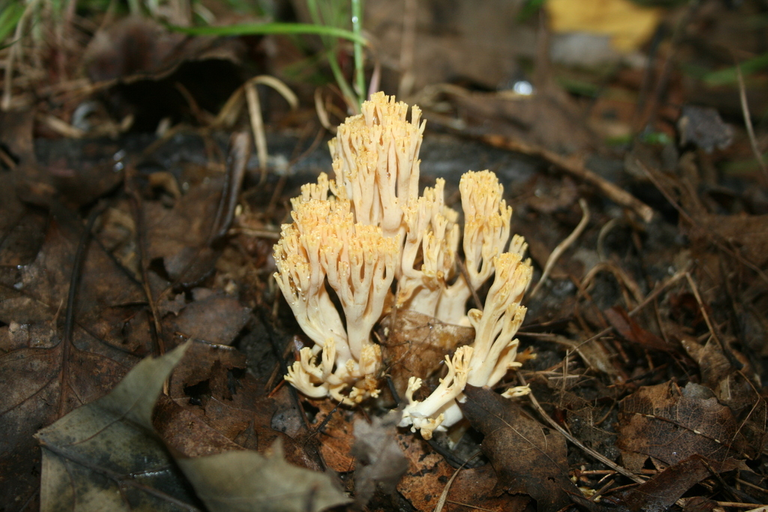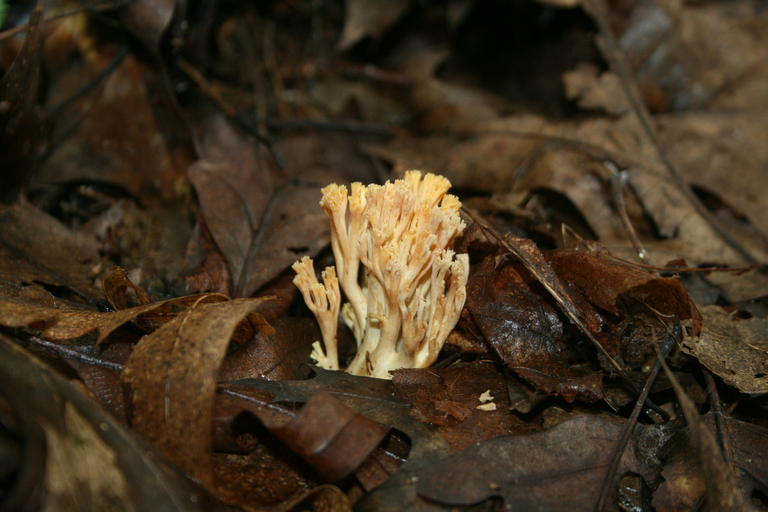 Ash-tree Bolete (Boletinellus merulioides):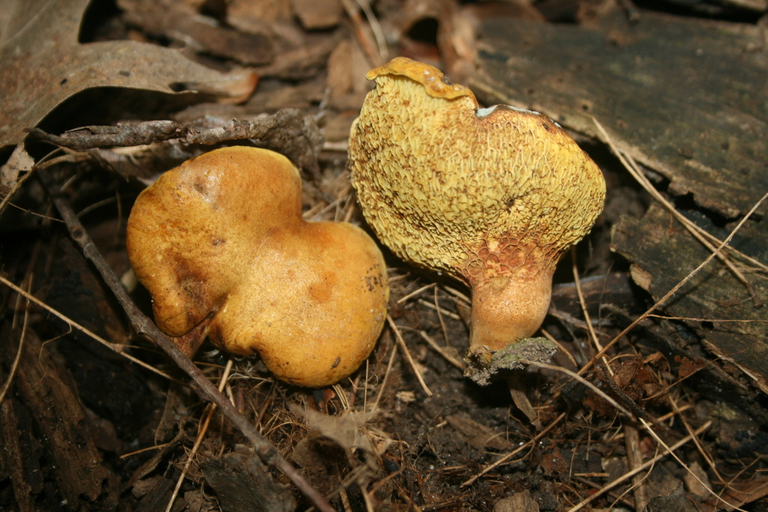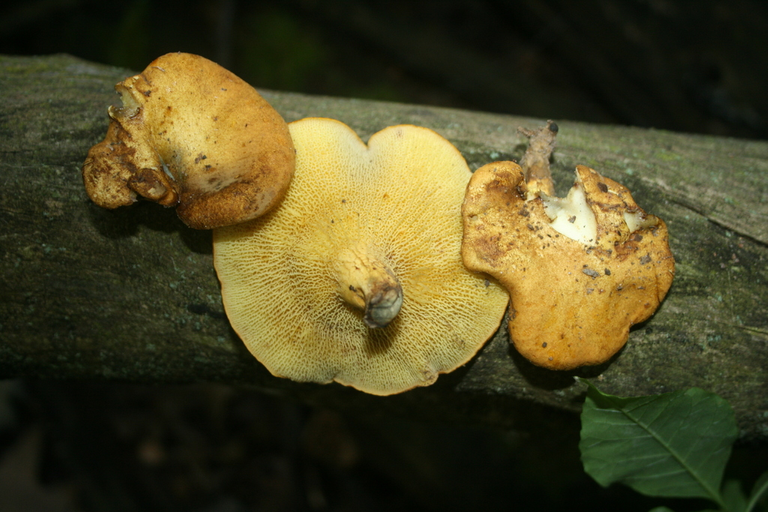 Elm Mushroom (Hypsizygus ulmarius):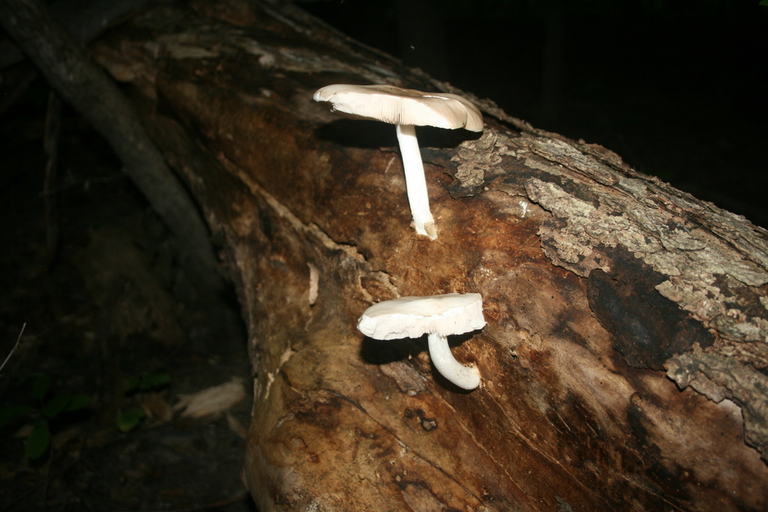 Reddish Brown Bitter Bolete (Tylopilus rubrobrunneus):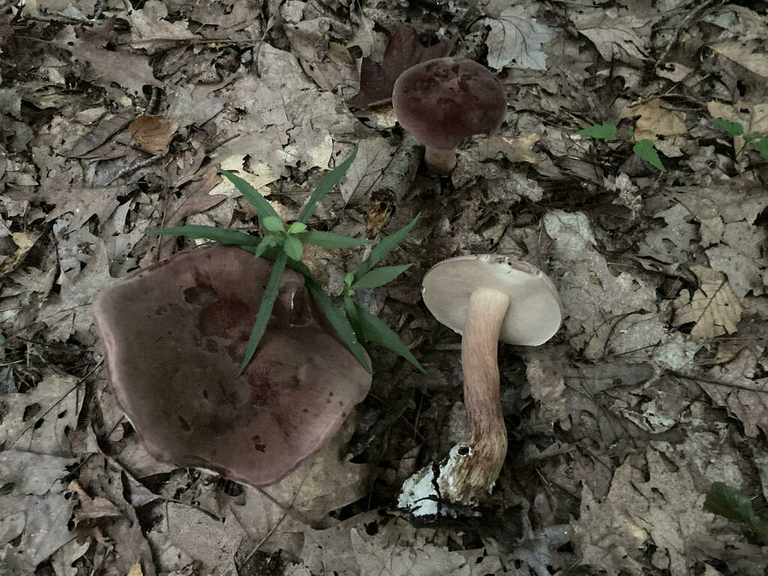 Eastern American Jack-O'-Lantern (Omphalotus illudens):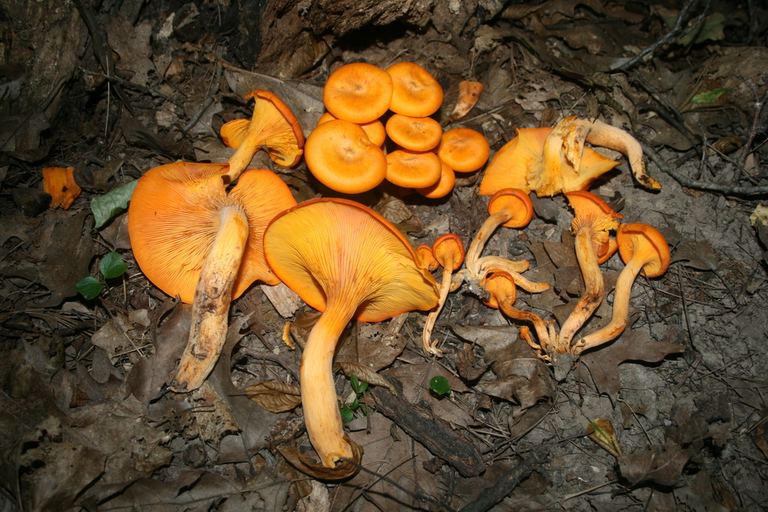 Two-colored Bolete (Baorangia bicolor):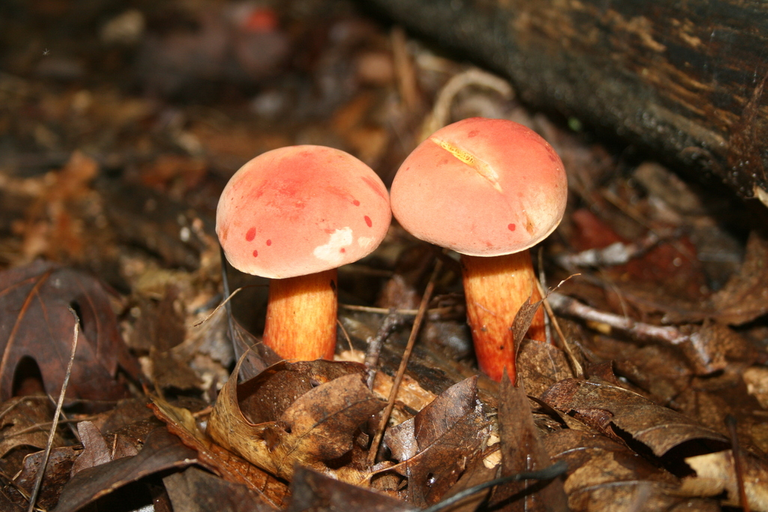 Bitter Beech Bolete (Caloboletus calopus):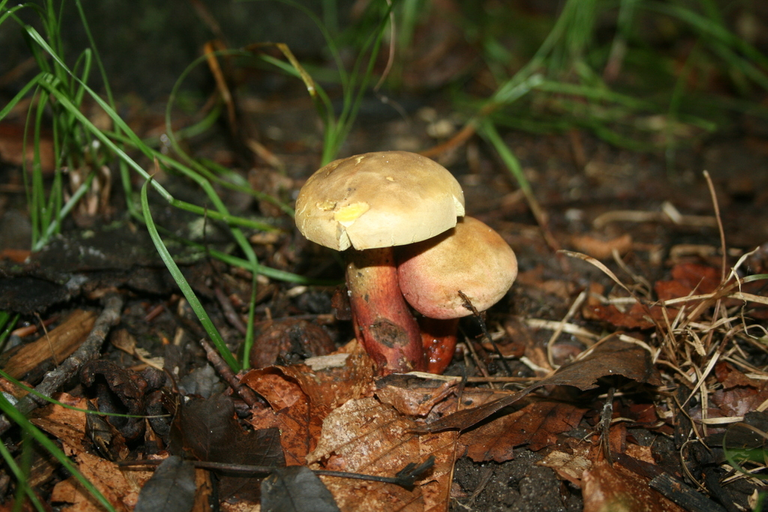 Blushing Rosette (Abortiporus biennis):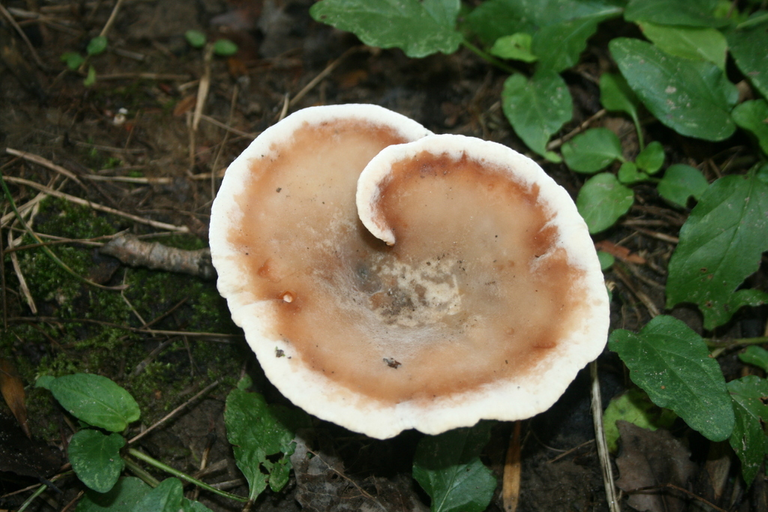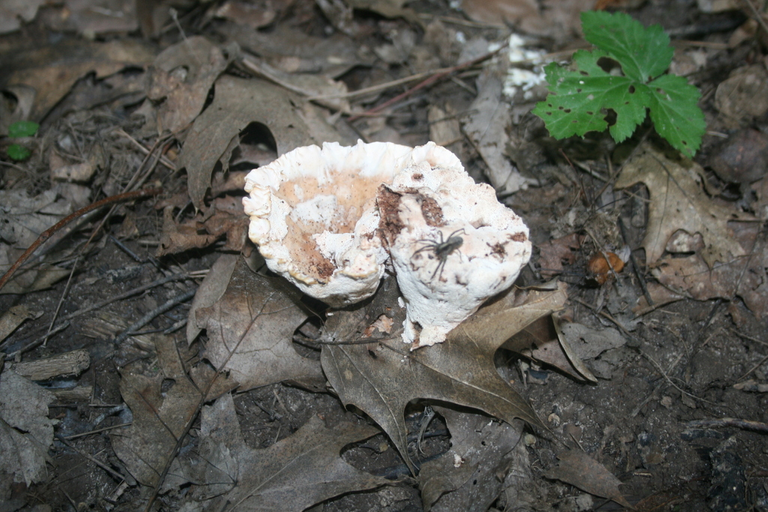 Eastern North American Destroying Angel (Amanita bisporigera):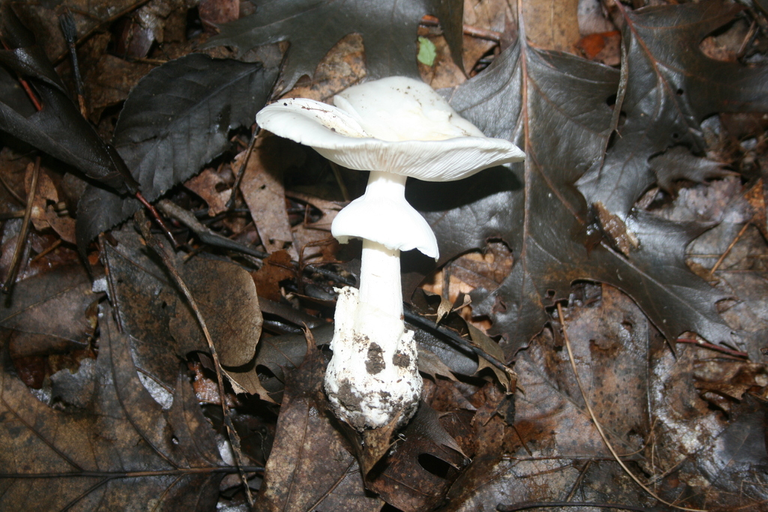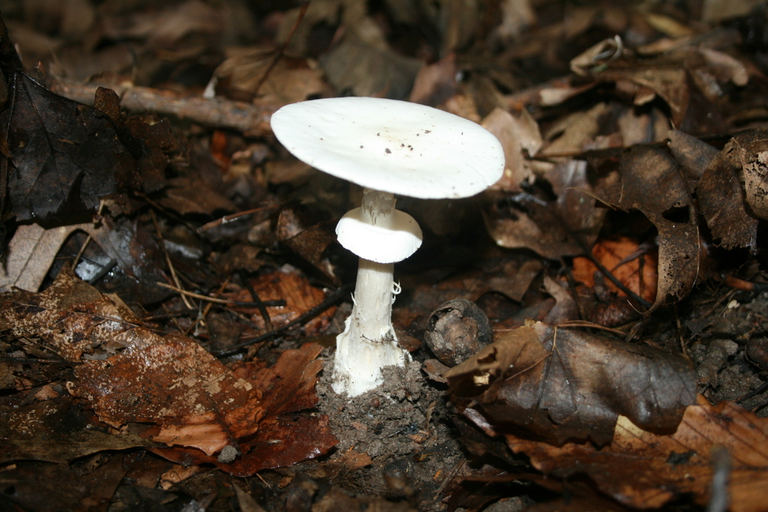 Berkeley's Polypore (Bondarzewia berkeleyi):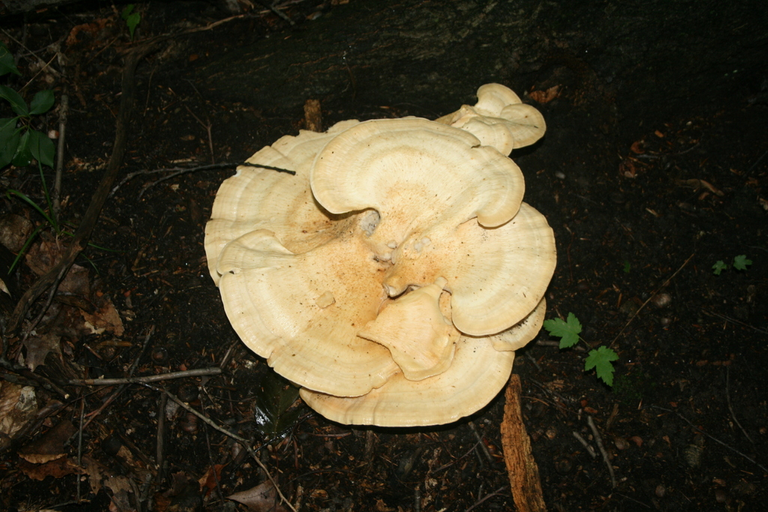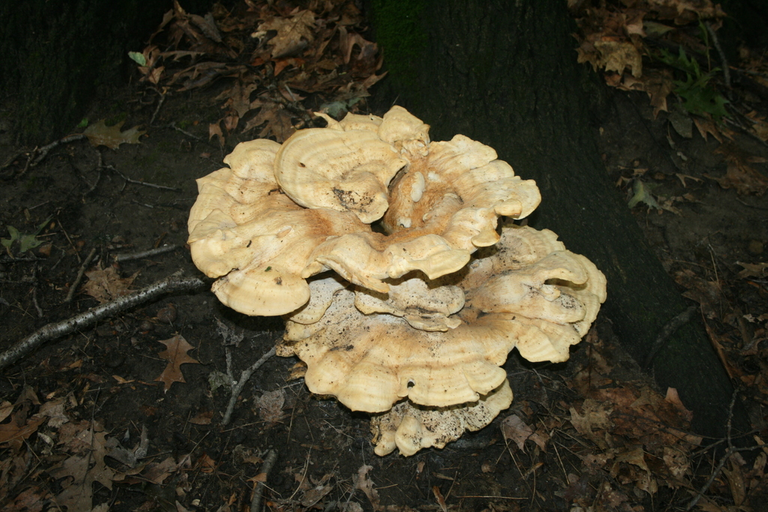 Peppery Milkcap (Lactifluus piperatus):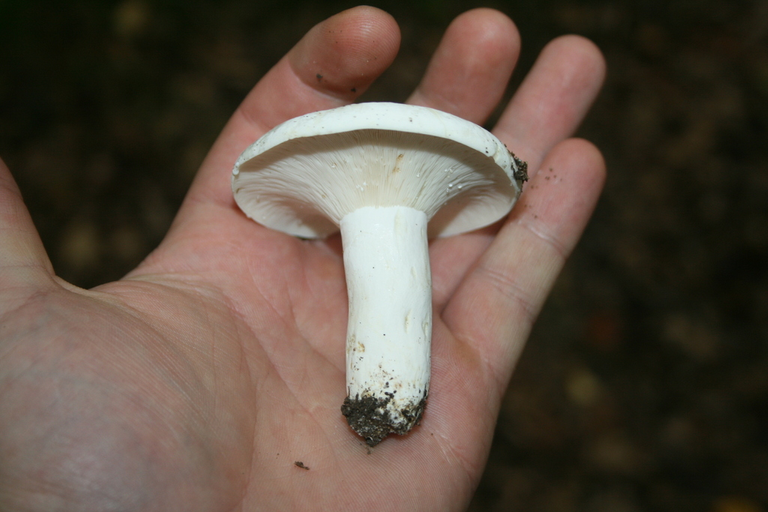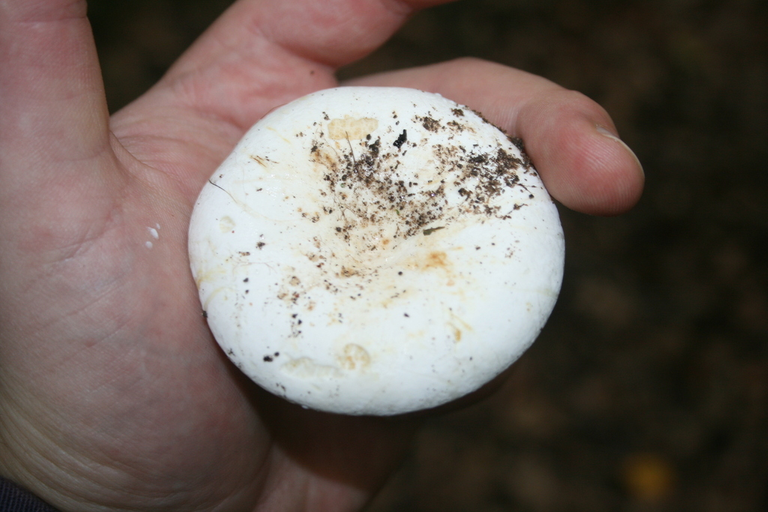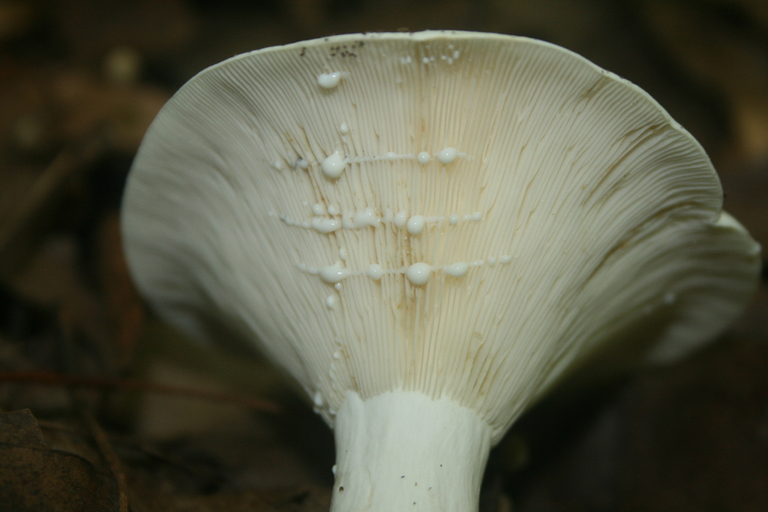 Orange Grisette (Amanita crocea):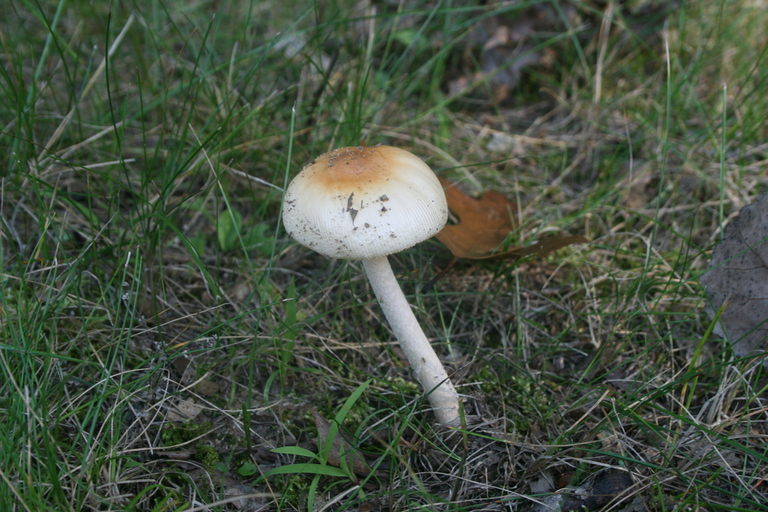 Orange Mycena (Mycena leaiana):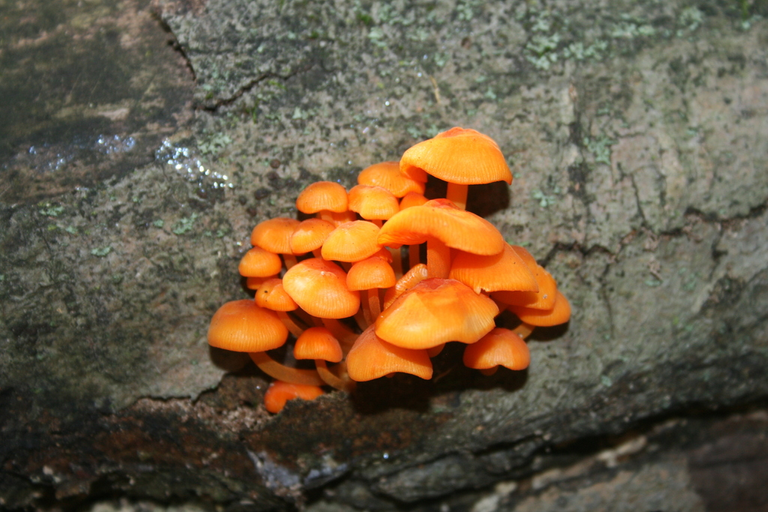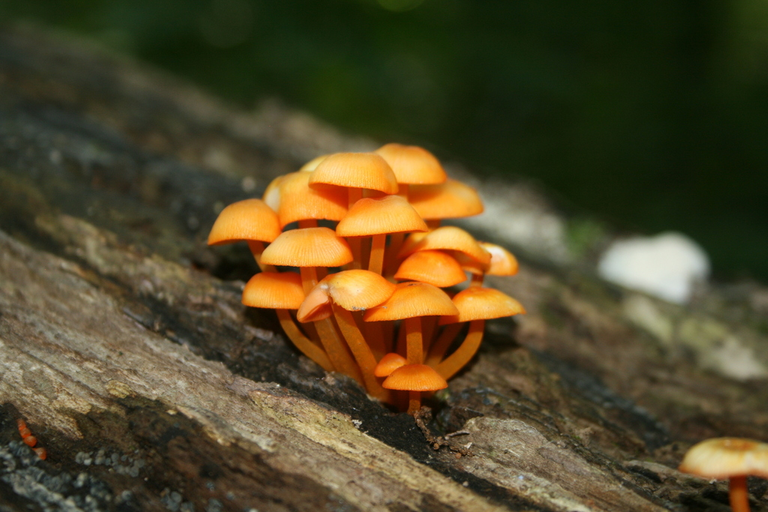 Leopard Earthball (Scleroderma areolatum):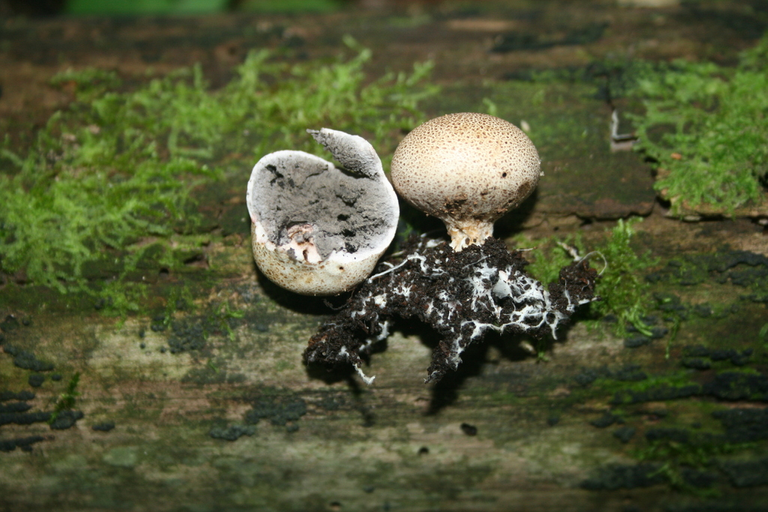 Yellow Fairy Cups (Calycina citrina):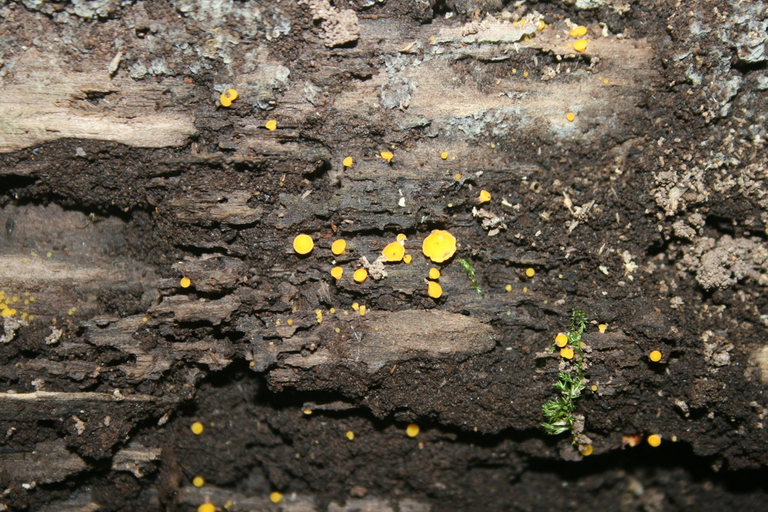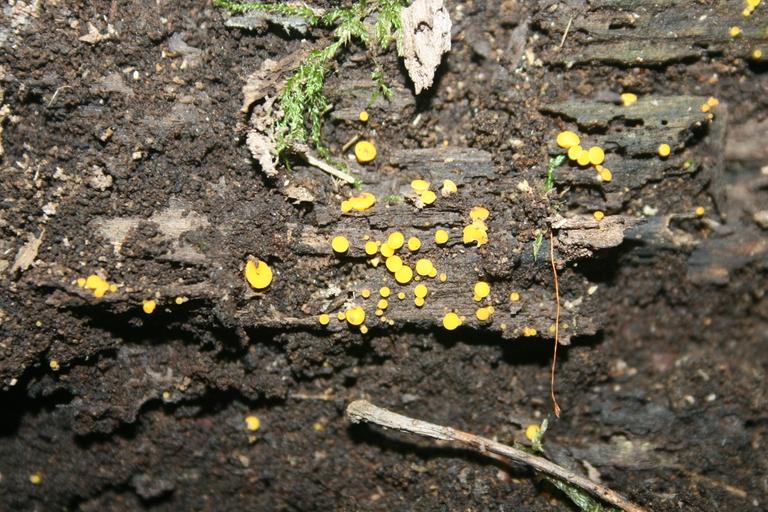 Green Russula (Russula virescens):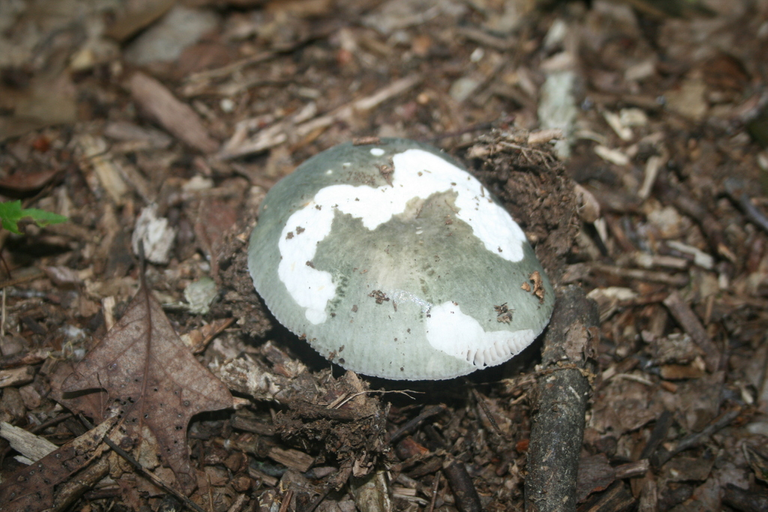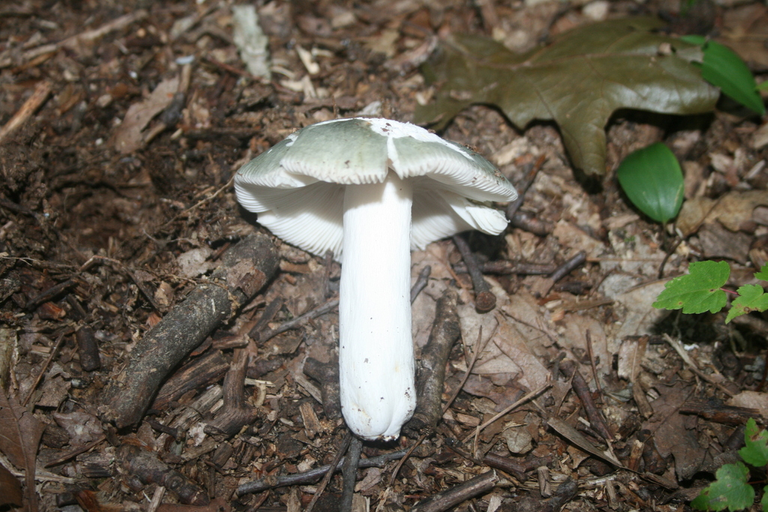 Tender Nesting Polypore (Hapalopilus rutilans):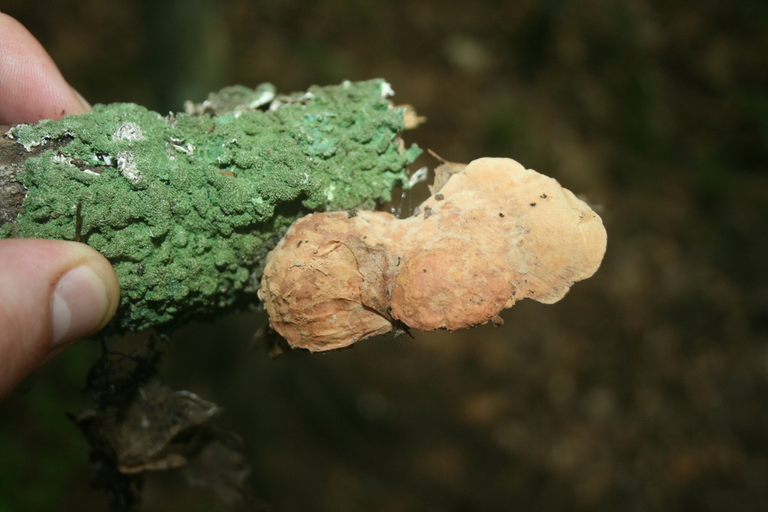 Red-mouth Bolete (Boletus subvelutipes):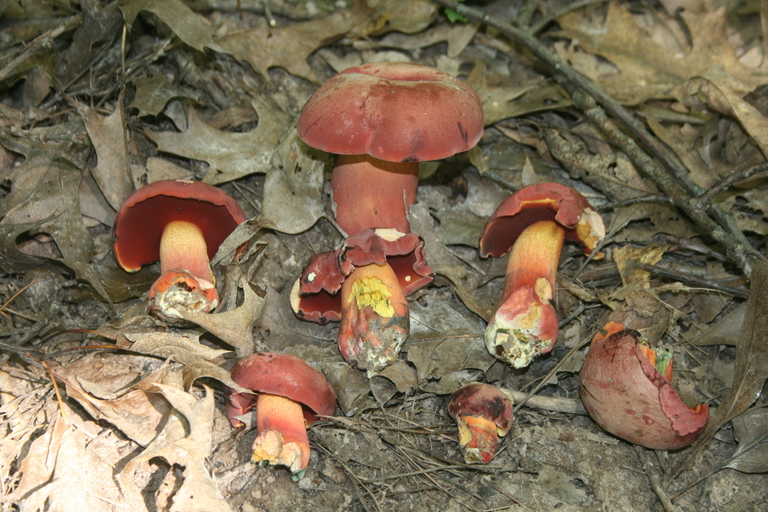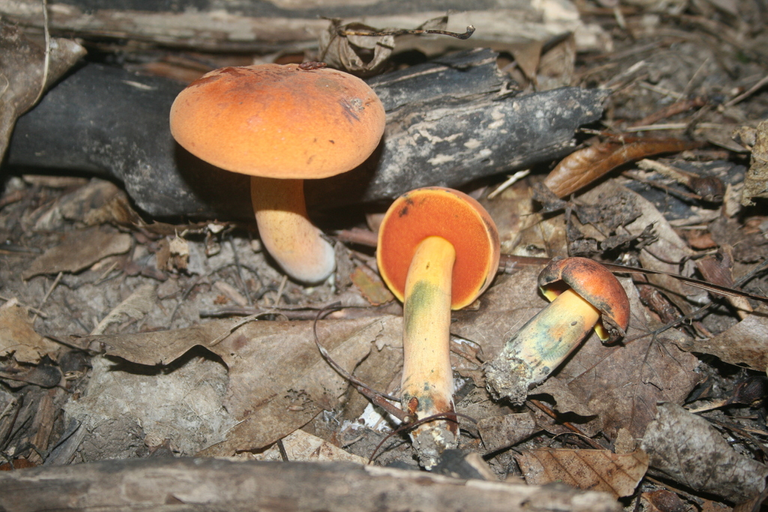 Luxury Caps (Collybiopsis luxurians):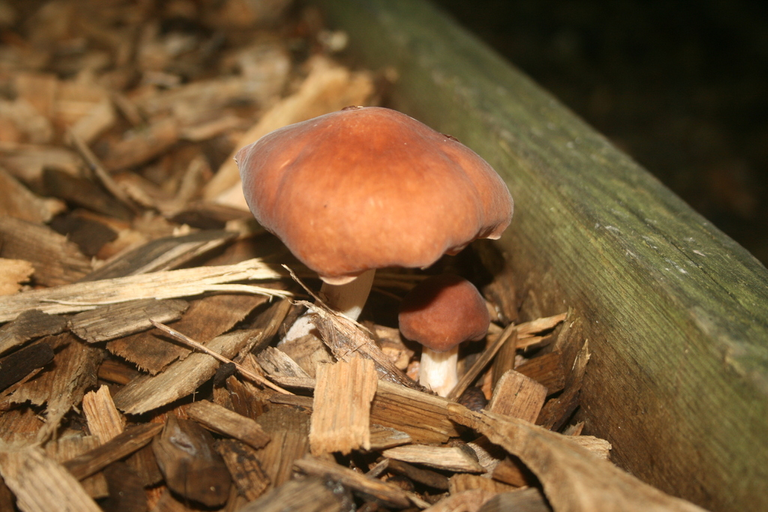 Reddening Lepiota (Leucoagaricus americanus):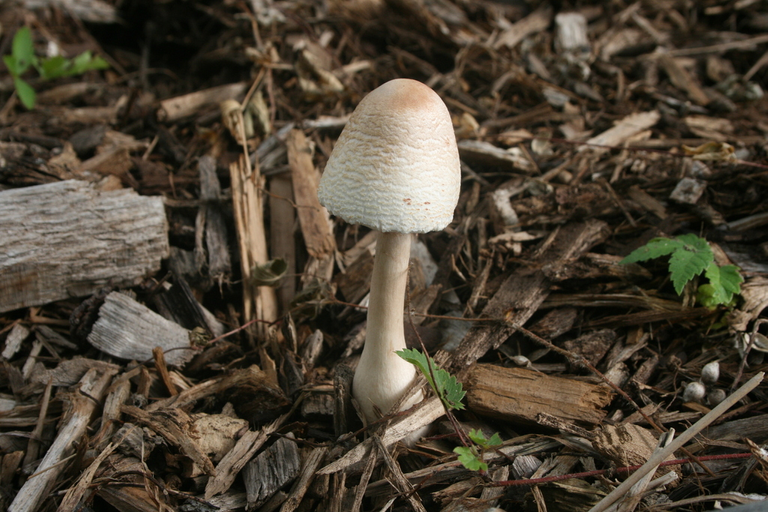 Amanita Amerirubescens Group (Complex Amanita amerirubescens):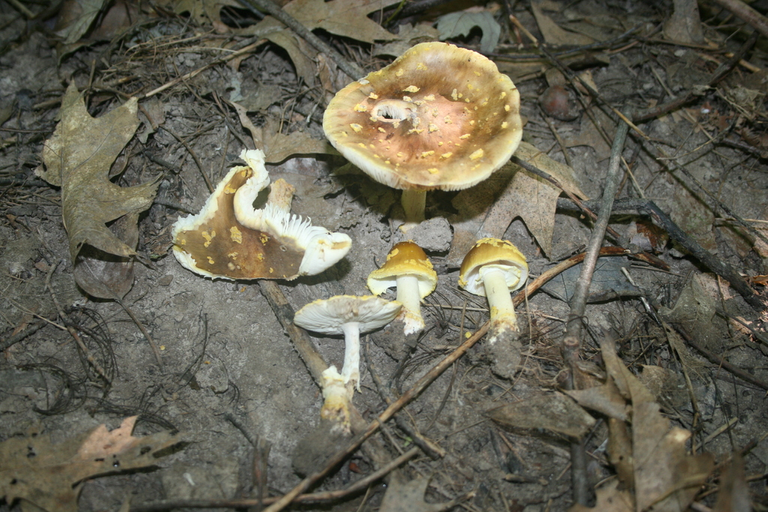 Amanita Sect. Vaginatae: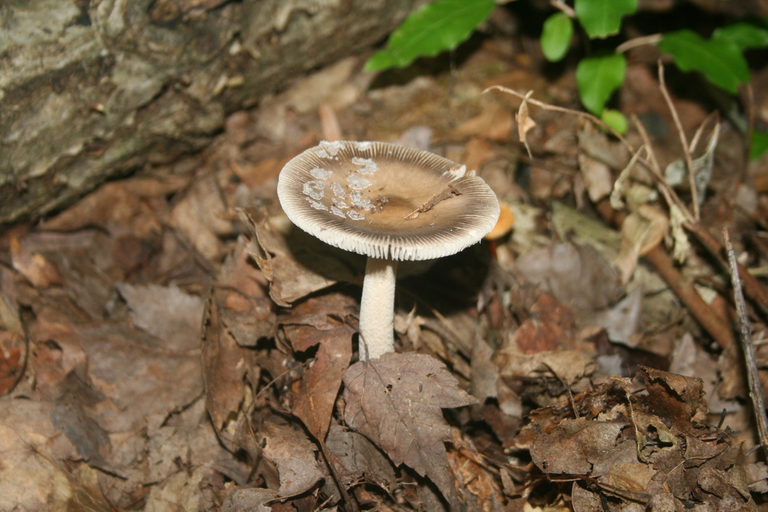 Gyroporus borealis: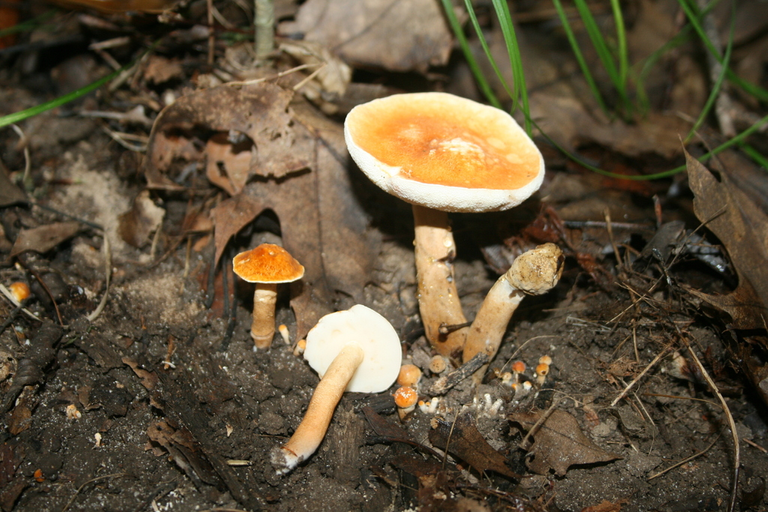 Hypoxylon howeanum: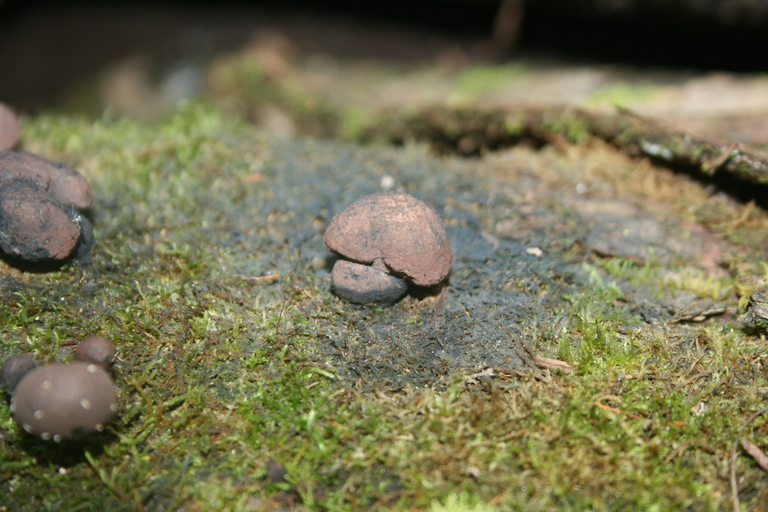 Tetrapyrgos nigripes: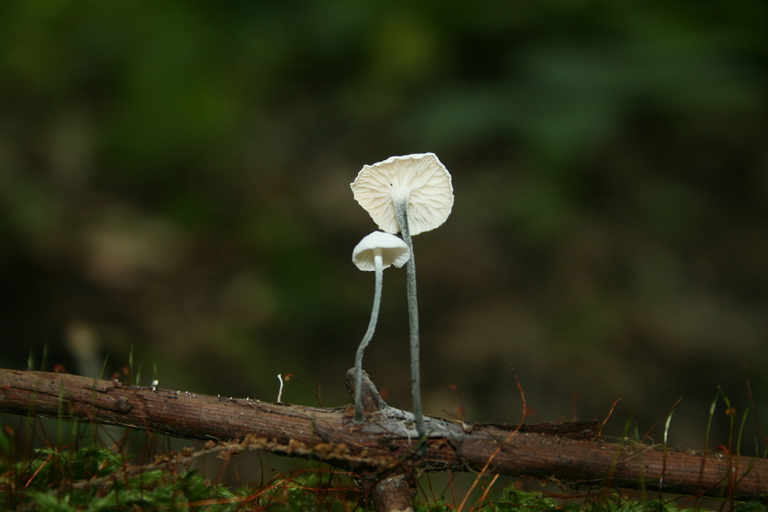 Tulasnella aurantiaca: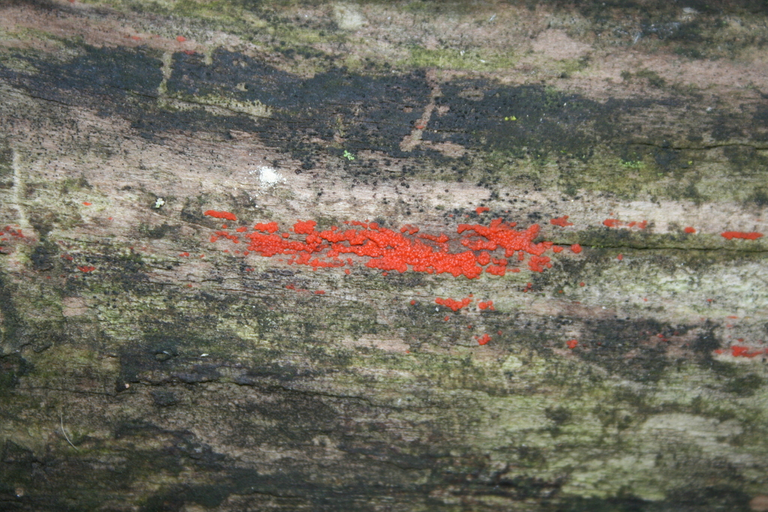 Lactarius psammicola: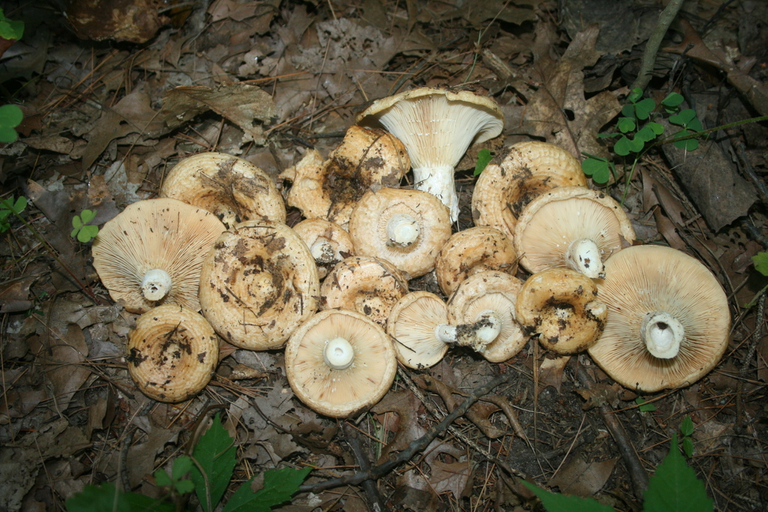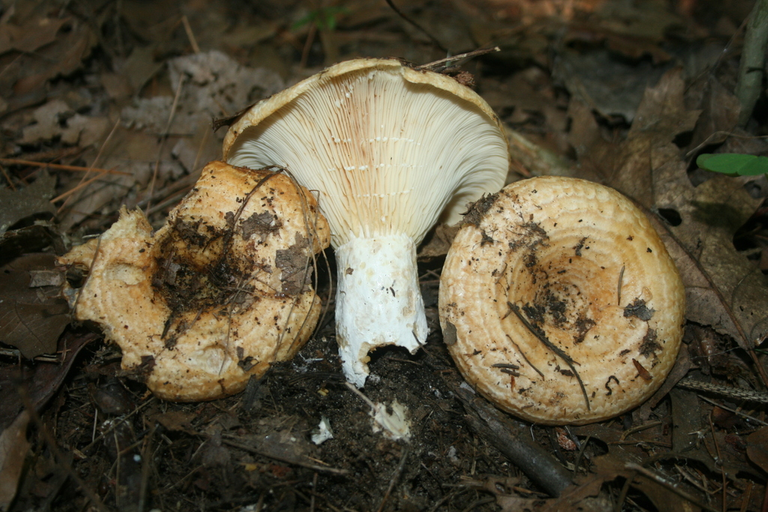 Earthstars (Genus Geastrum):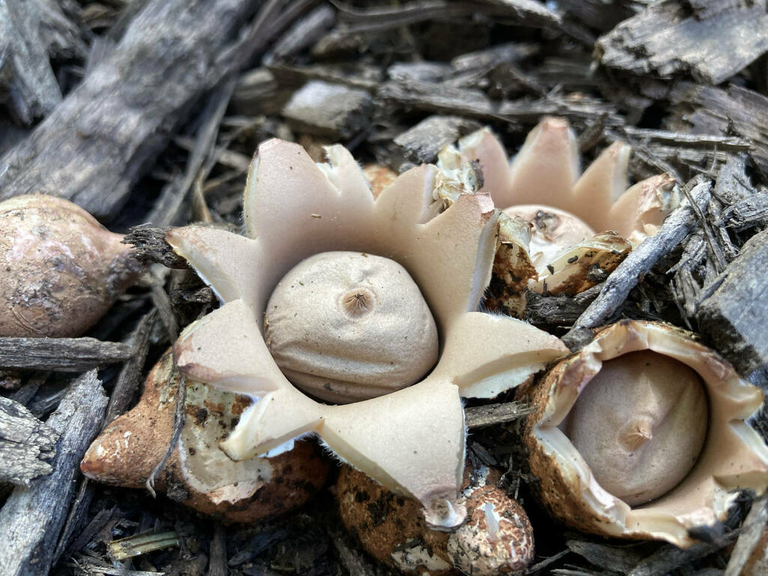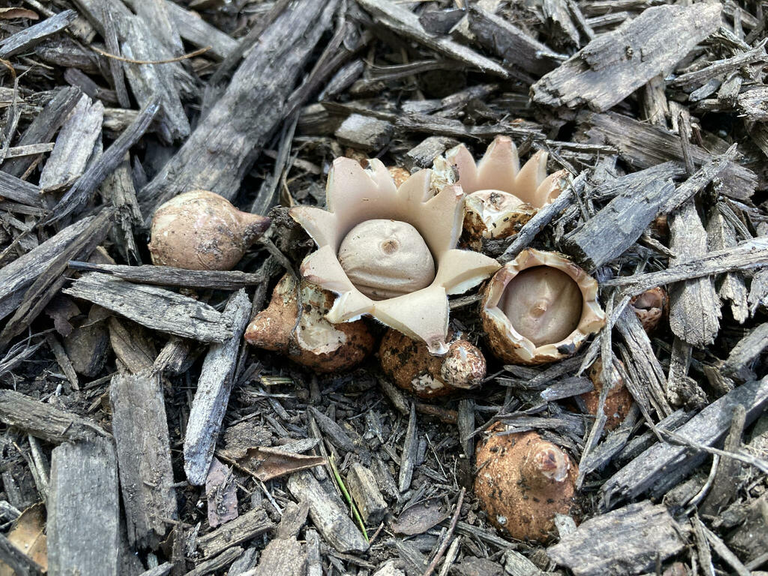 Unknown mutant: