Welcome to my summary of this weeks work on petri dish utilization via transfer and isolation of cold-stored psilocybin multi-strained dishes!
This may sound confusing, but, simply put, there were three days of work and essentially three major steps to this process:
Clean, Sanitize, and Sterilize Dishes
Prepare and Pour Agar Agar, and
Cut cold-stored Petri storage colonies to these newly prepared Agar Petri Dishes.
So, without further adieu, let's begin!
Wednesday, January 12th 2022
---
This day was spent preparing my dishes for cleaning.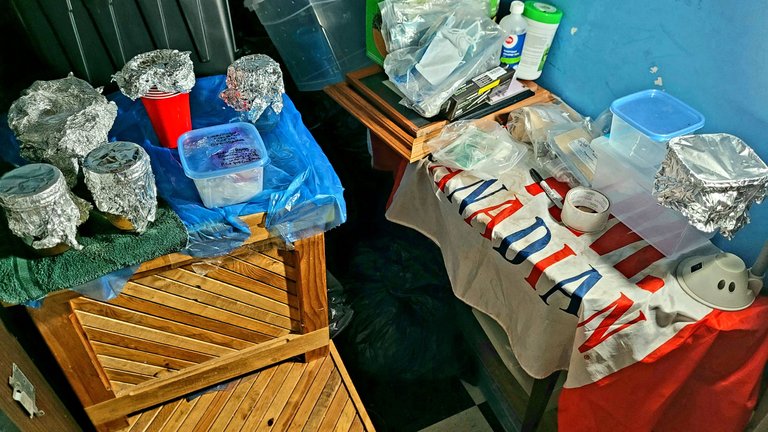 After receiving,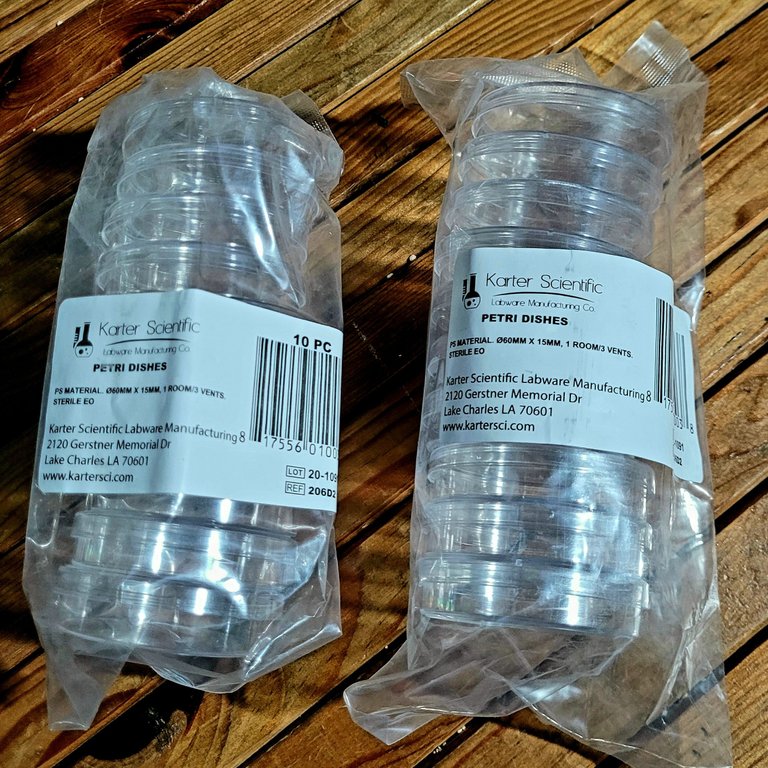 I prepared my work station,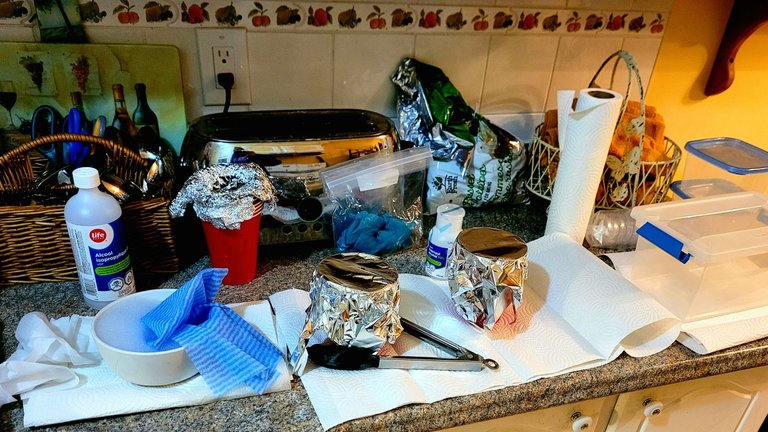 With utilization of Clorox after a soap and water clean and rinse for both 2 minutes, 99% Isopropyl Alcohol is used to soak the dish for 15 seconds.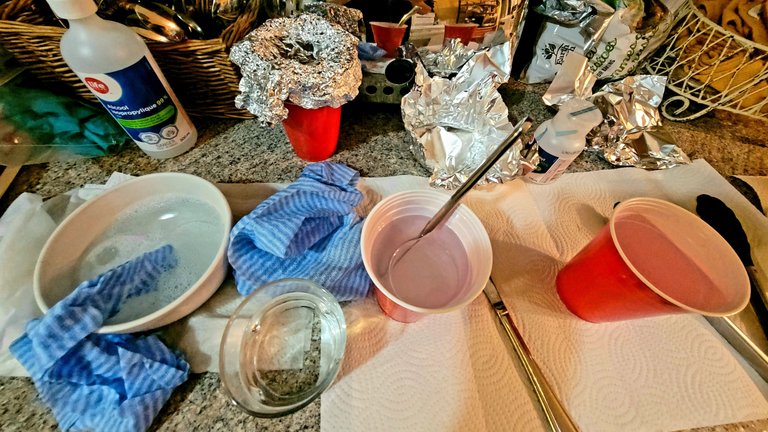 The dishes cleaned well, and were ready after a nights dry to be used tomorrow!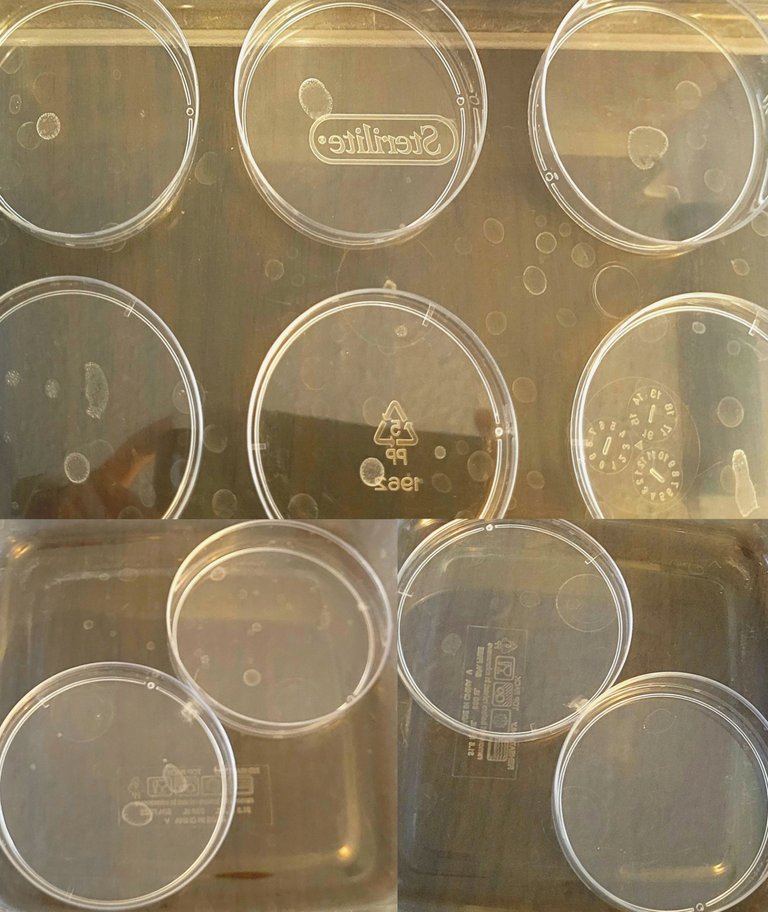 Yay! Past Section 1.1.1 and 2 of my tek, this is seen in Section 1.2: - https://ecency.com/hive-163105/@trezzahn/mycelial-spore-utilization-on-agar-petri-dishes-p2-4-in-a-two-blog-series
Thursday, January 13th 2022
---
Onward! Today I prepared Agar! I used my reagent ingredient recipe found here - https://ecency.com/hive-163521/@trezzahn/an-introduction-to-agar-and-its-utilization-working-with-it-proper-technique-and-further-use-p2-4-in-a-two-blog-series
And following proper procedure, stove-top cooked my Agar Agar recipe to create Agar -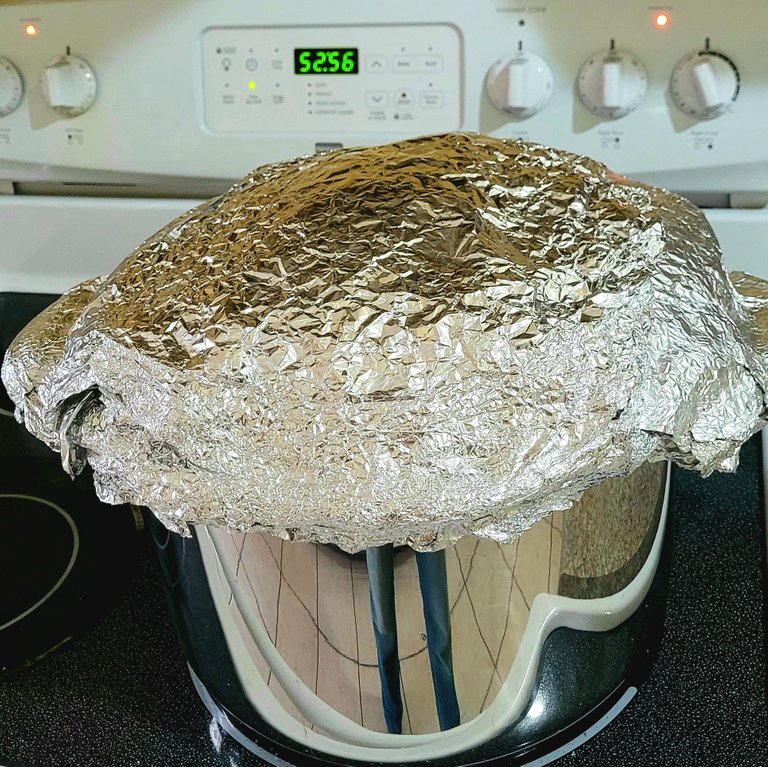 Such for use pouring in my own now dried Petri dishes -

And letting these now poured Agar dishes cool overnight until the following day!
Friday, January 14th 2022
---
Lastly, these now poured Agar Dishes are cooled and ready for use!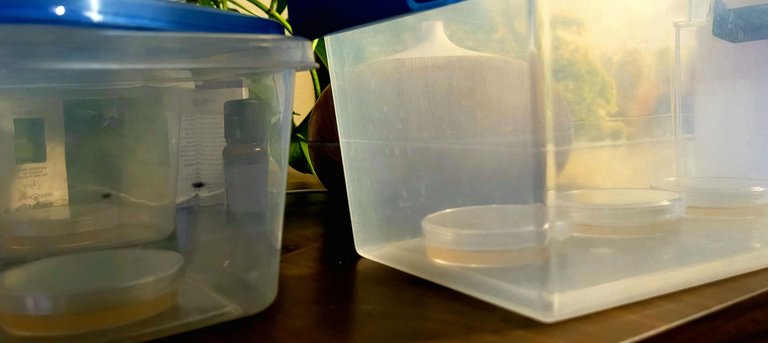 These are prepared for use transferring previously cold-stored Petri's to these new dishes - something done every 6 months to ensure viability -
And as these prepared dishes are cut,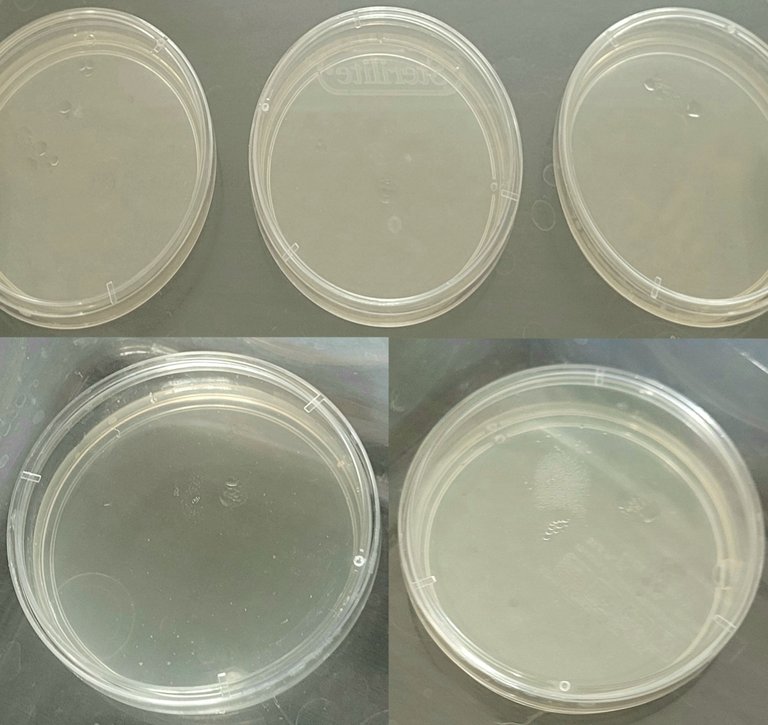 according to my tek Section 1.3.2 found here - https://ecency.com/hive-163521/@trezzahn/mycelium-growth-preparation-agar-additionals-general-timeframes-and-further-work-the-fun-part
I transfer, beautifully, two Golden Mammoth - Ajax, two Golden Capped - Penis Envy and One P. Cyanescens to these five prepared Agar Petri's;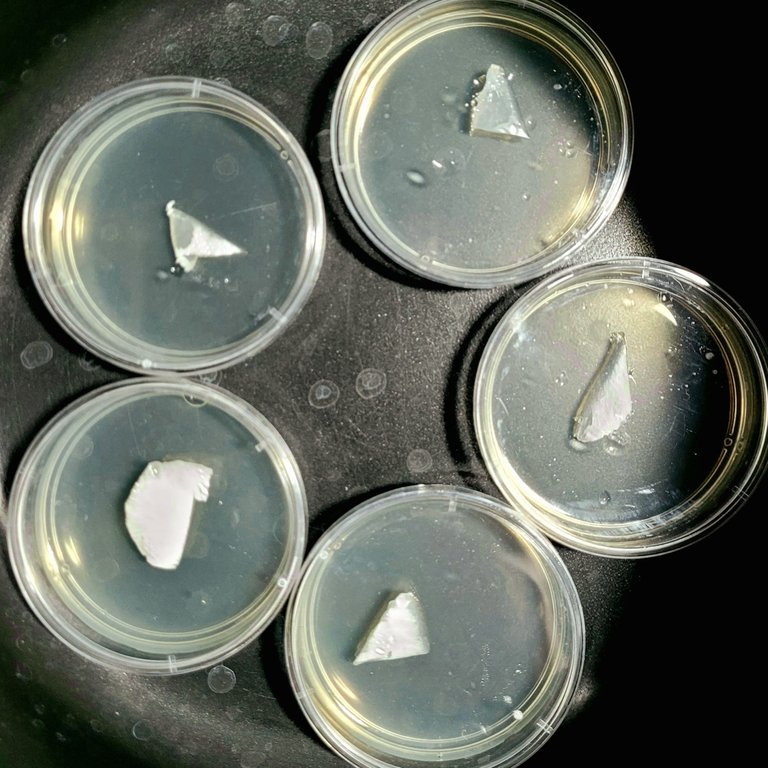 Concluding my three day journey this week working with psilocybin mycelium on Agar Petri Dishes, I ask the question.
What has everybody else been up to this week?
Stay safe, stay somber!
Update: See next weeks work here https://ecency.com/hive-166168/@trezzahn/cold-stored-mycelial-transfer-part-two-petri-agar-and-transfer-methodology--examination-of-last-weeks-work
Trezzahn
---
---
Check out some of my other stuff!
https://ecency.com/@trezzahn/blog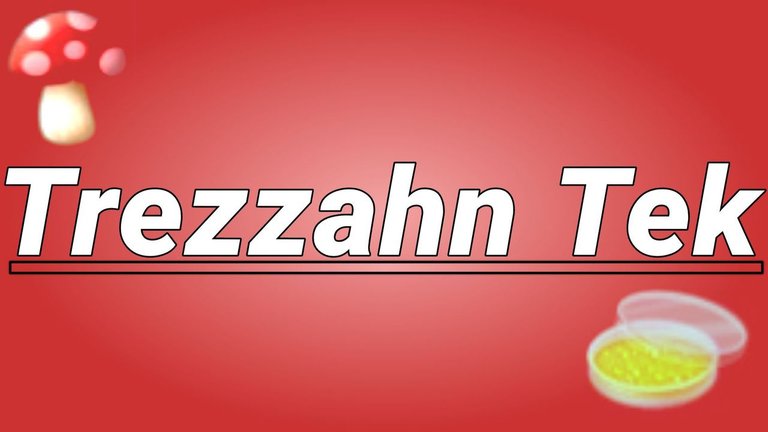 ---
---
Support a healthy lifestyle!


---


---
---
#hive #hypnochain #hypno #stemgeeks #stem #proofofbrain #blog #photography #blogging #steem #steemit #ecency #psychedelic #hypnotic #mushrooms #psilocybin #mycelial #mycelium #petridish #agar #agaragar #beautiful #photogenic #enjoyment #life #adventures #beauty #happy #trezzahn