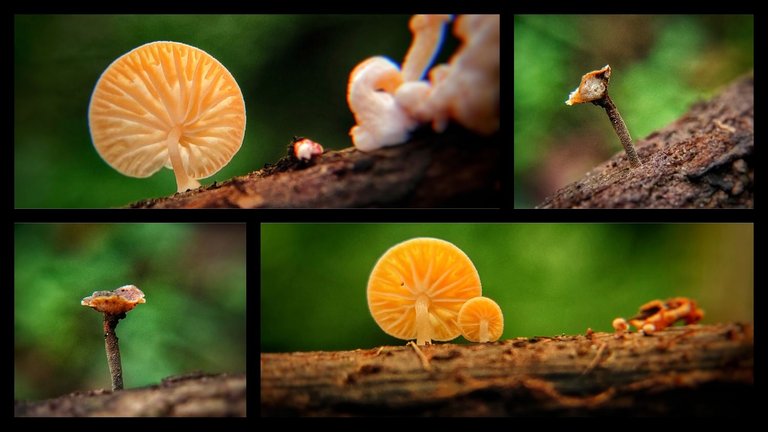 ---
Hello everyone, Good evening, friends of fungilovers, how are you, I hope your day is always pleasant and given health and goodness.
In the afternoon I went back around the coconut grove area to look for mushrooms which is not far from my house because it's been a few days since our area experienced the rainy season at the beginning of this new year, and at that time I didn't forget to bring my smartphone camera and macro lens to be able to photograph small mushroom objects in this coconut grove area.
And when I got there I immediately explored this coconut garden and it was not in vain because I got two types of mushrooms that are very beautiful and very unique, these two species of mushrooms are known by other names, namely Crepidotus and Auriscalpium vulgare as they came out on Google Lens when I find out the names and types of these two mushrooms.
And these two mushrooms have their own shape and uniqueness that look very beautiful starting from their very bright colors and have their own characteristics, and mushroom lover friends can see them below, some portraits of the mushroom harvest this afternoon in a coconut garden.
Crepidotus is a genus of fungi in the family Crepidotaceae. Species of Crepidotus all have small, convex to fan-shaped sessile caps and grow on wood or plant debris.....Wikipedia
Crepidotus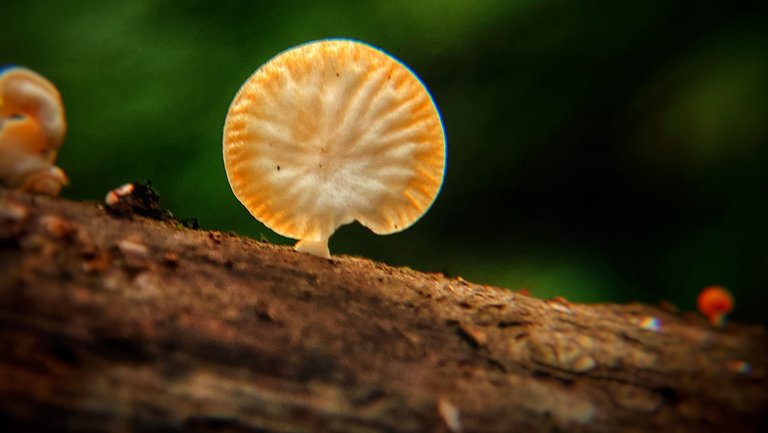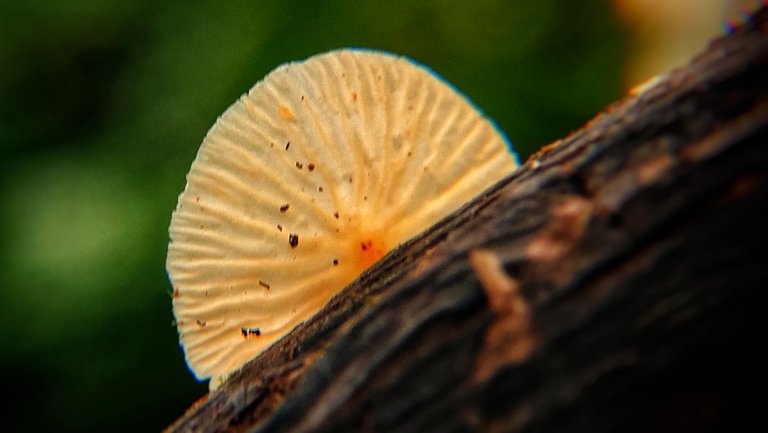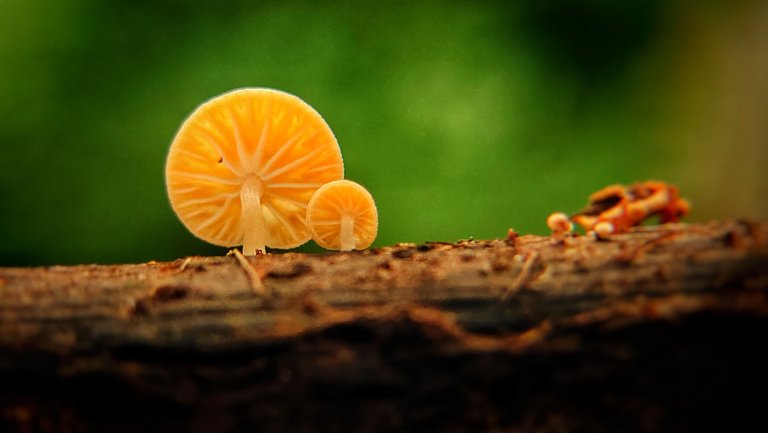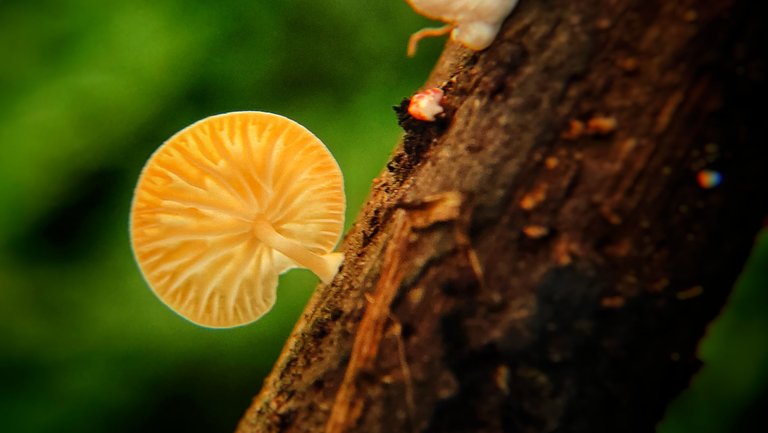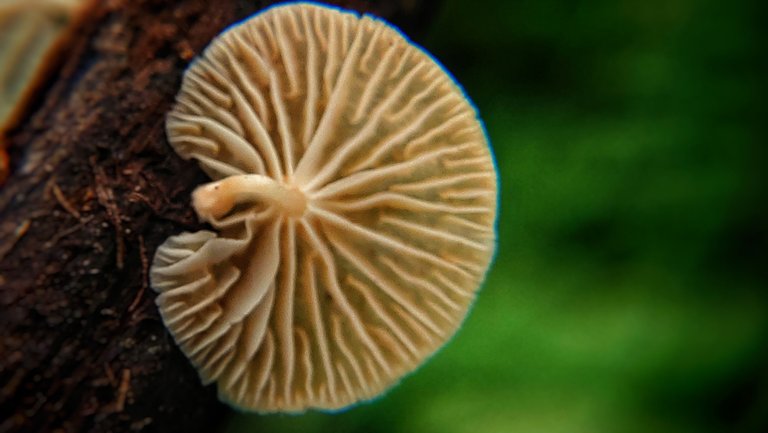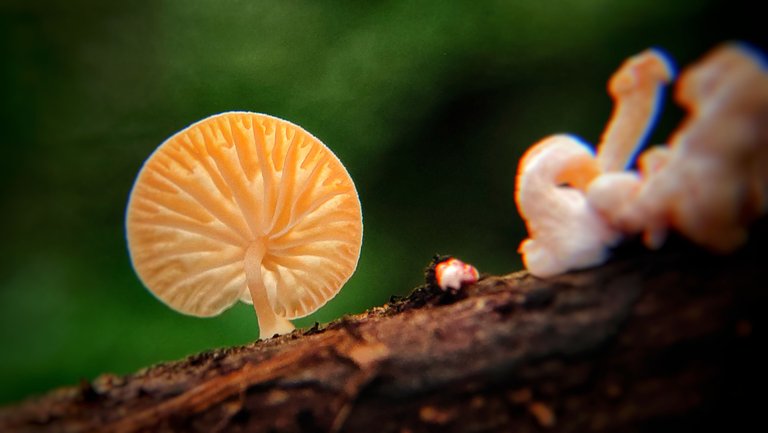 ---
---
Auriscalpium vulgare, commonly known as the pinecone mushroom, the cone tooth, or the ear-pick fungus, is a species of fungus in the family Auriscalpiaceae of the order Russulales.....Wikipedia
Auriscalpium vulgare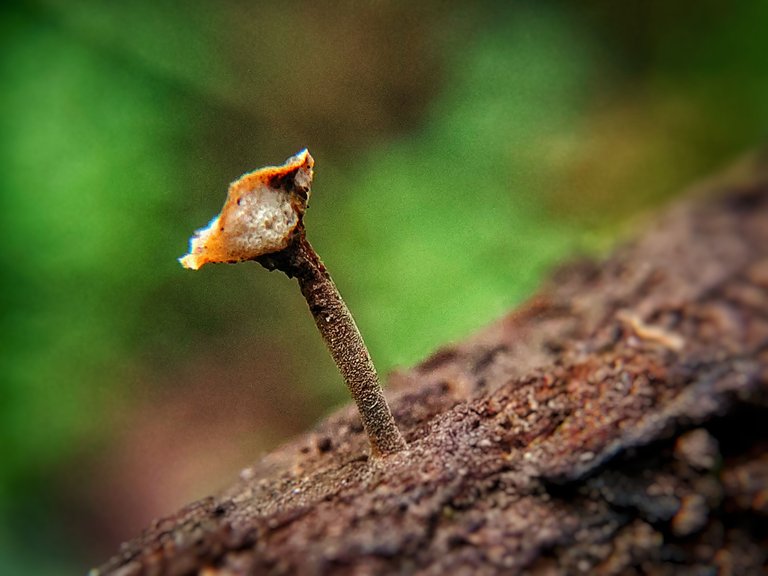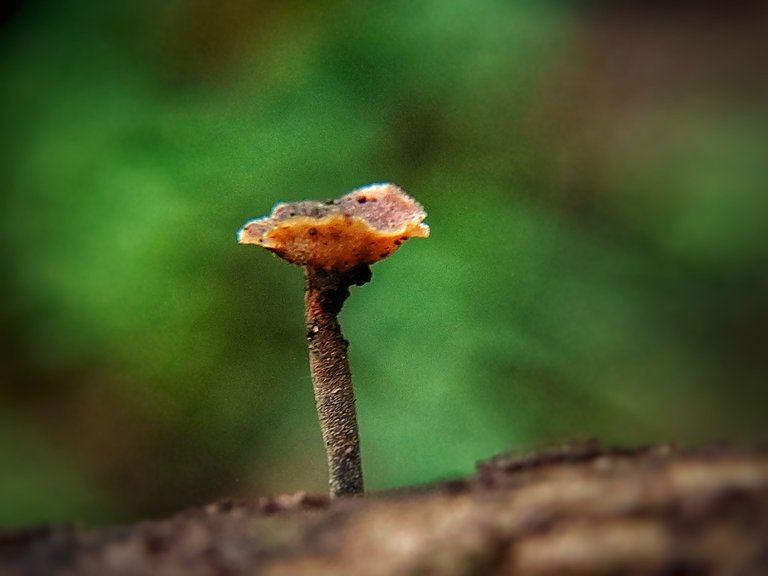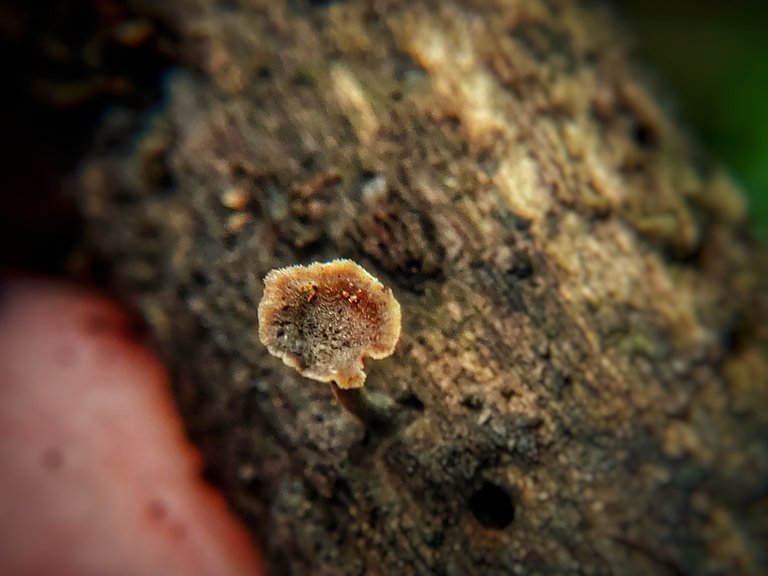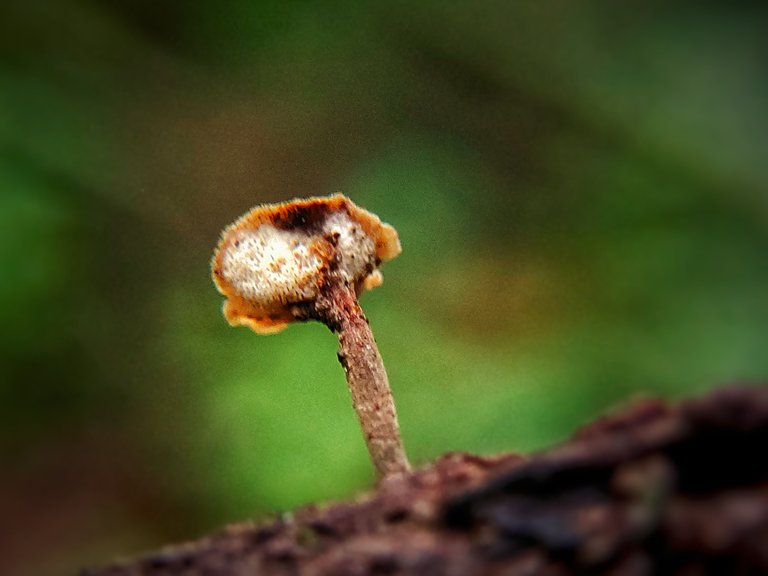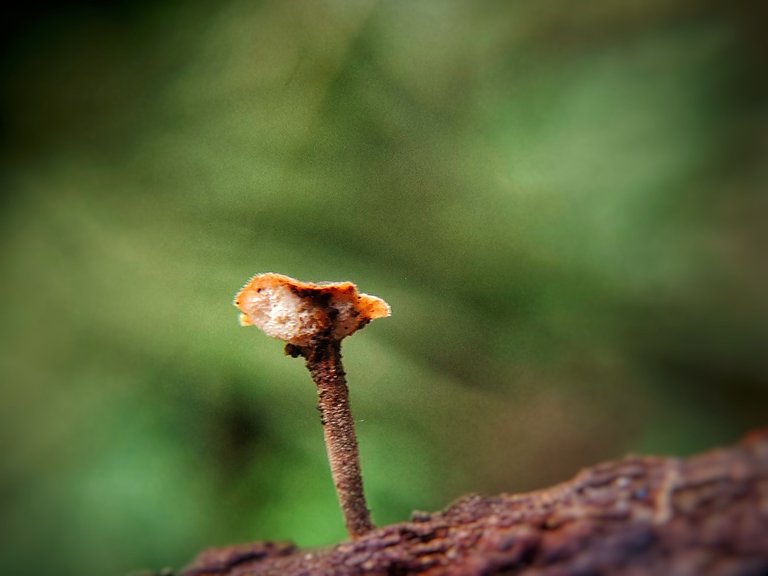 ---
| Camera | Smartphone |
| --- | --- |
| Location | Aceh, Indonesia |
| Category | Mushroom |
| Editing | Snapseed |
| Photographer | @ridor5301 |