I'm not sure where to start when I run out of vocabulary to start writing a few words that will become a paragraph on this hive blog, until finally I started by writing it as you read in this paragraph in the hope that I get words that can be used as sentence to continue my writing.
Ummmm, I was silent for a moment while staring at the black glass screen that I just turned on by pressing the power button, they called this device a laptop, I started to put my fingers on the random letters on the keyboard. What ?? Random ?? when i write random words it's really weird, it makes me think why the one who designed it first made a keyboard with random letters like this, i will see the reason another time, the slow internet also makes my mood unfriendly, i'm really exhausted words and started writing things I didn't need to explain.
Oopsss I'm too far with the topic I will write this time ;D
Okay buddy, I'm really at a loss for words to start greeting you before I actually write about what I'm sharing this time, How are you? I hope you are all in good health, of course, below is what I want to share in this post, namely a photo of a mushroom that I took using a smartphone camera and the help of a macro lens, hope you like it ;)
---

"FIRST MUSHROOM- MARASMIUS CANDIDUS"
This is the first mushroom that I will share with all of my friends, after matching all the photos in my smartphone gallery on a google lens, most of them lead me to a mushroom called Marasmius Rotula, but I think the mushrooms I share this time are not Marasmius mushrooms, then I trying to match all the photos of these mushrooms in my gallery until I finally found an image with the name "Marasmiellus candidus" which I thought matched the mushroom I shared on this section.
And here I will also share some information that explains about mushrooms that I share this time, I found wikipedia written in Cebuano, I just heard about it, here is what is written on wikipedia which I have translated into English using the help of google translator ;
"Marasmiellus candidus [6] is a species of fungus in the Basidiomycota division, first described by James Bolton, and given its simplified Asian name by Rolf Singer in 1948. . . . ." - Read More On Wikipedia
Okay friends, below are some photos of a mushroom called "Marasmiellus candidus" which I will share with all my friends, fungi lovers, and by the way, all the photos I show here were taken using a smartphone camera and the help of a macro lens, hope you guys like it;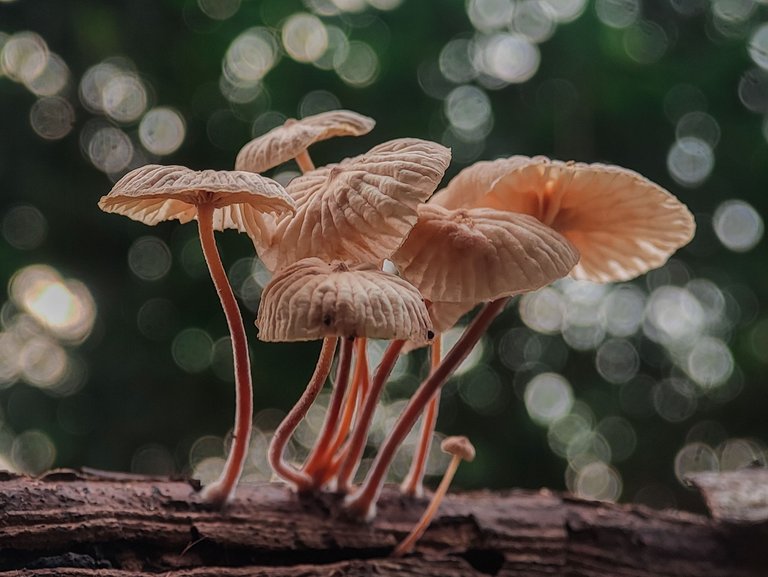 ---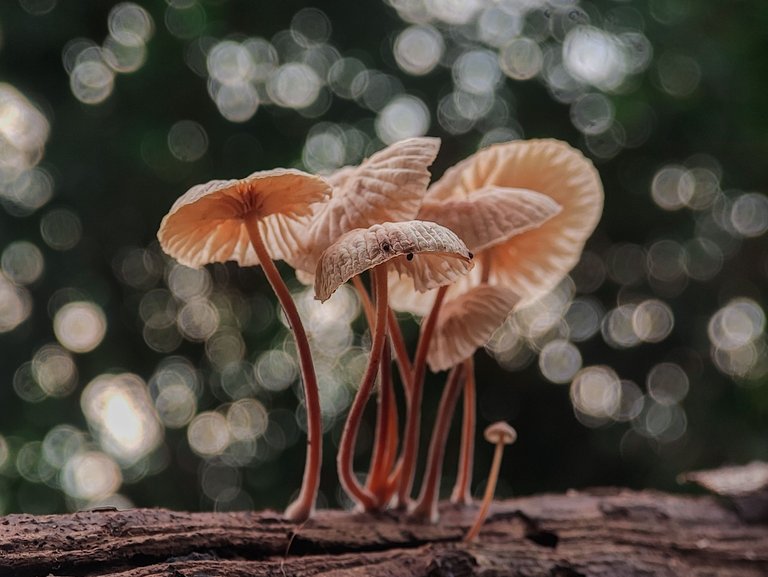 ---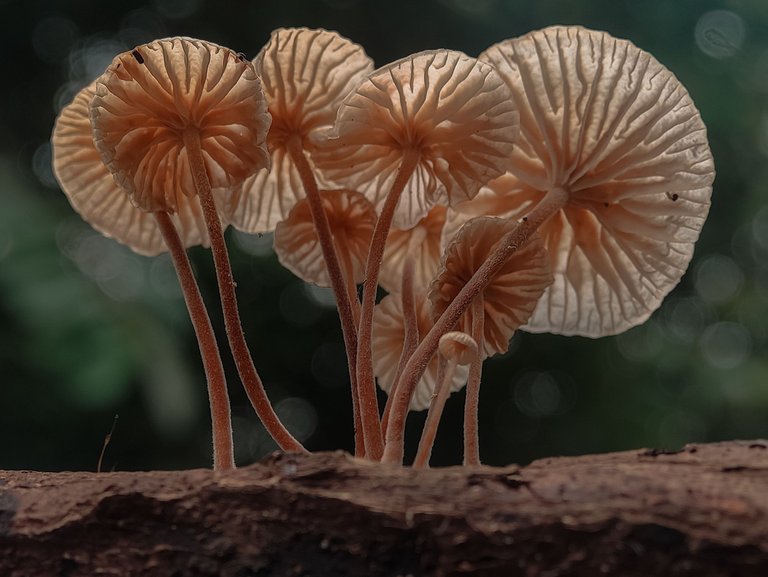 ---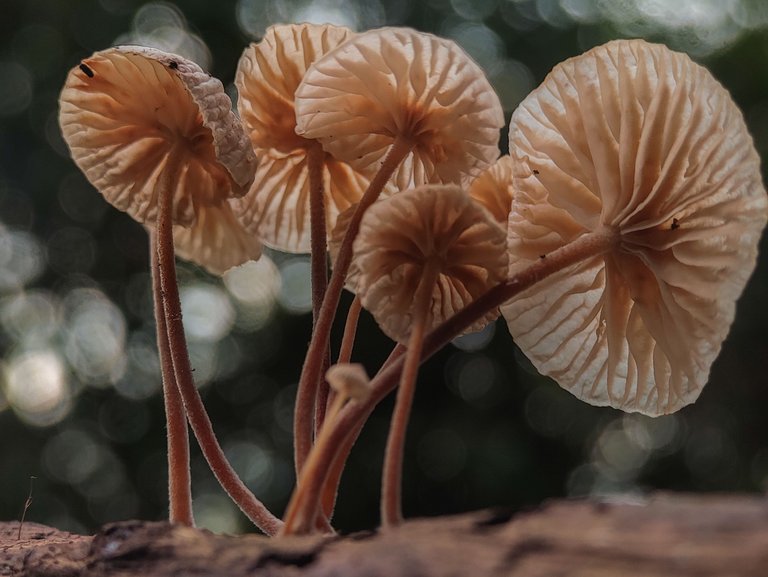 ---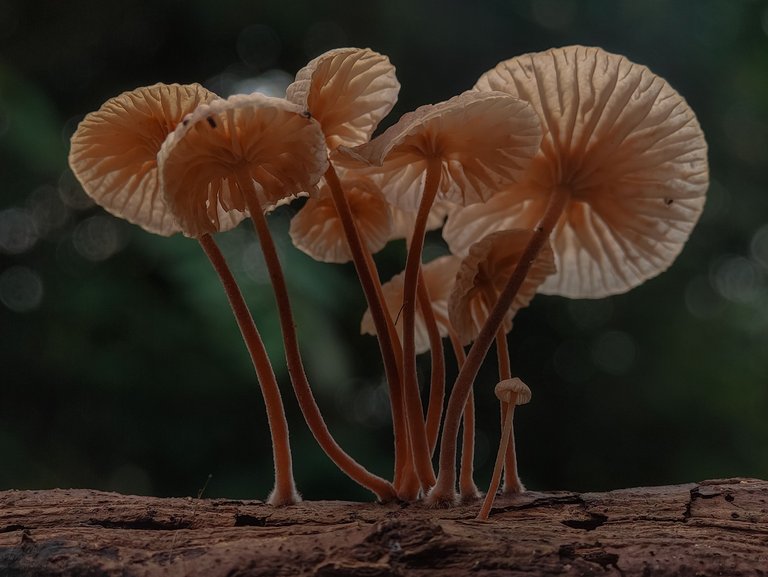 ---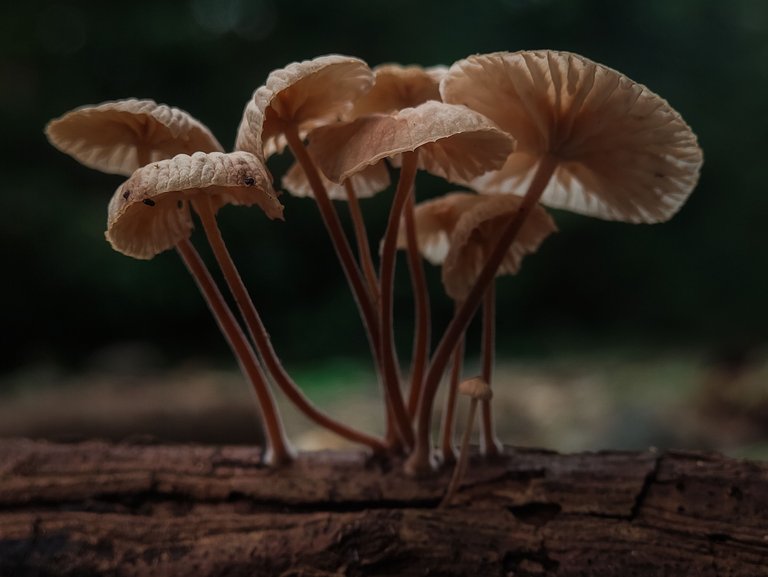 ---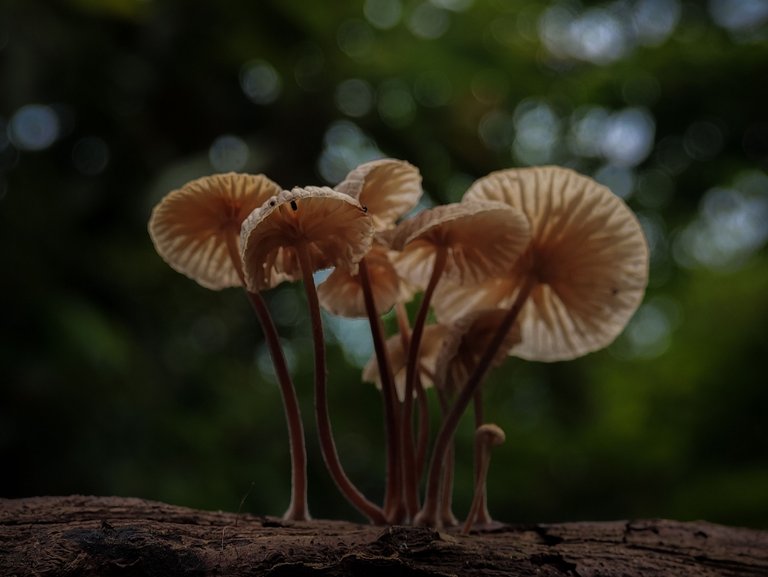 ---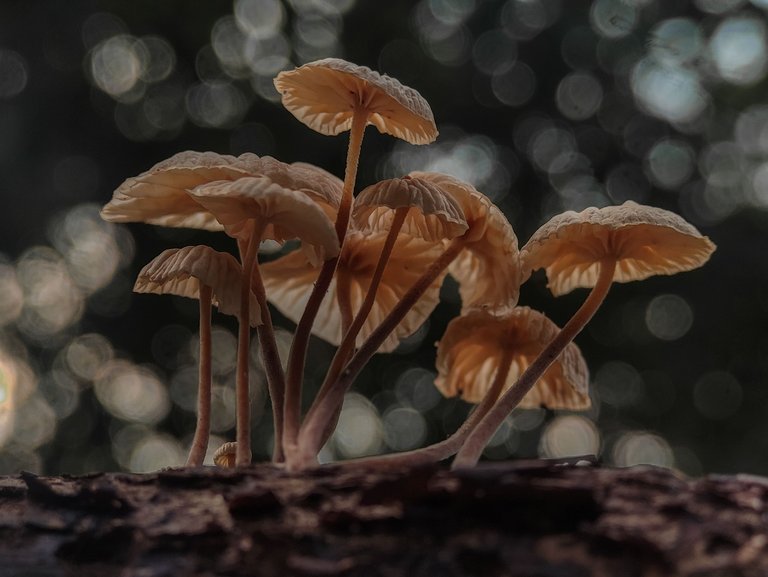 ---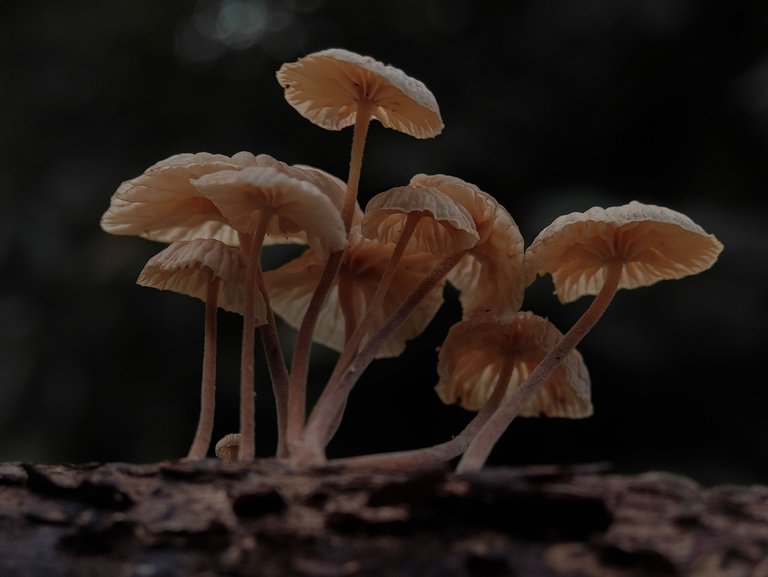 ---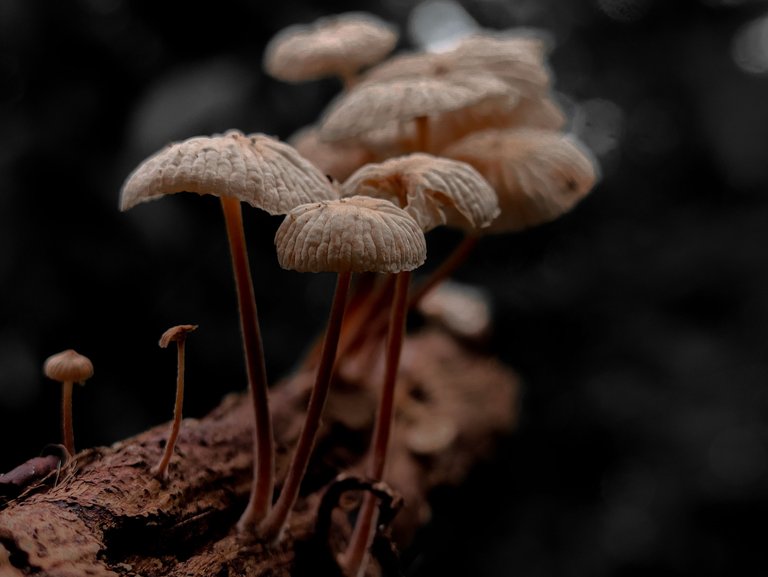 ---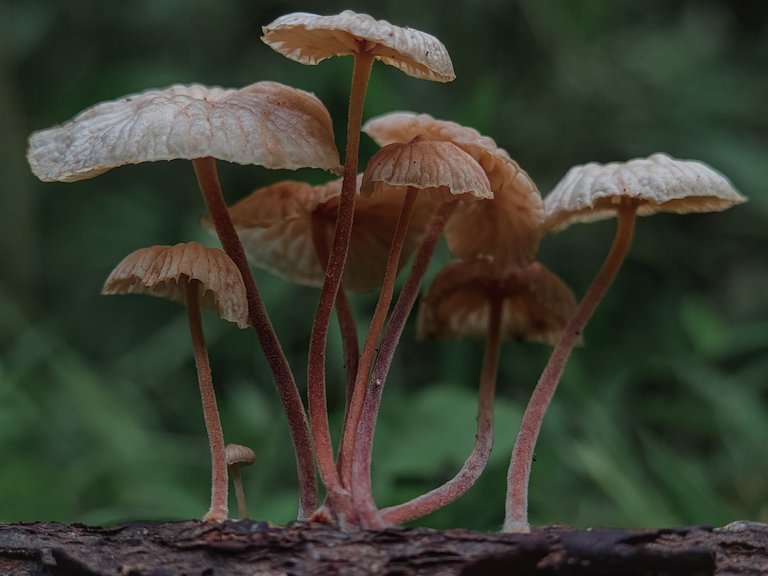 When viewed at the top of this mushroom will look like in the image below;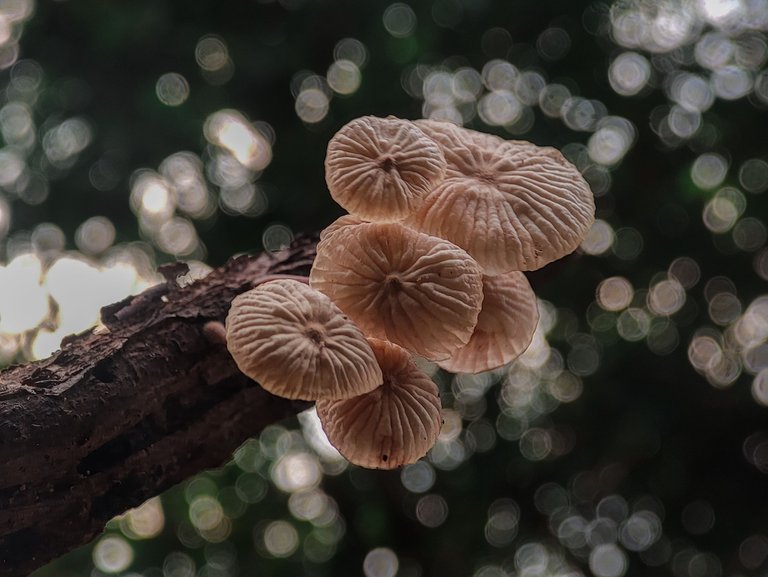 ---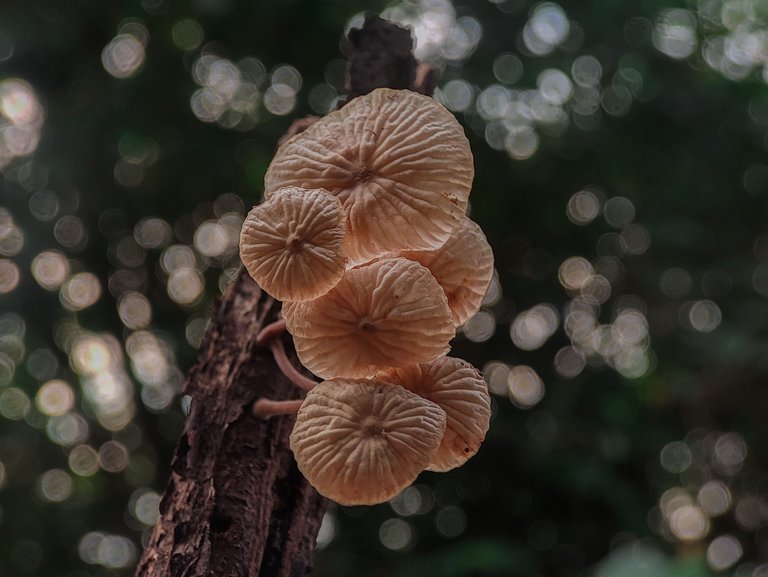 ---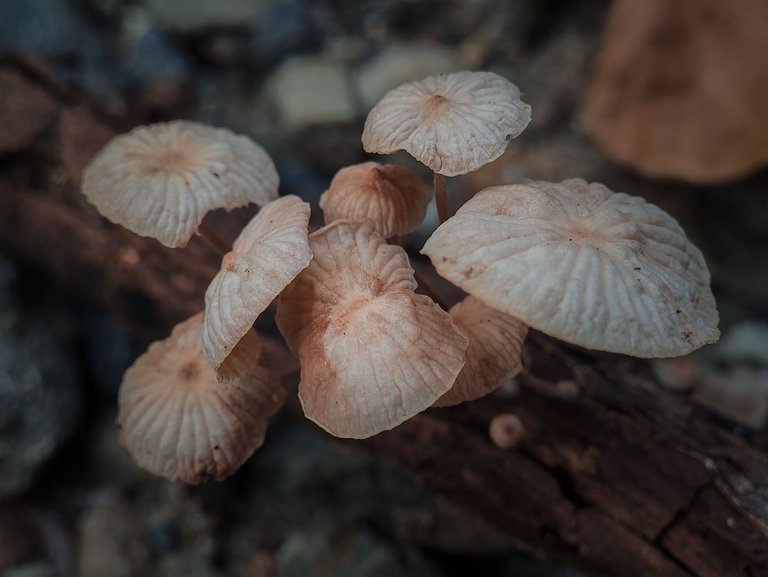 ---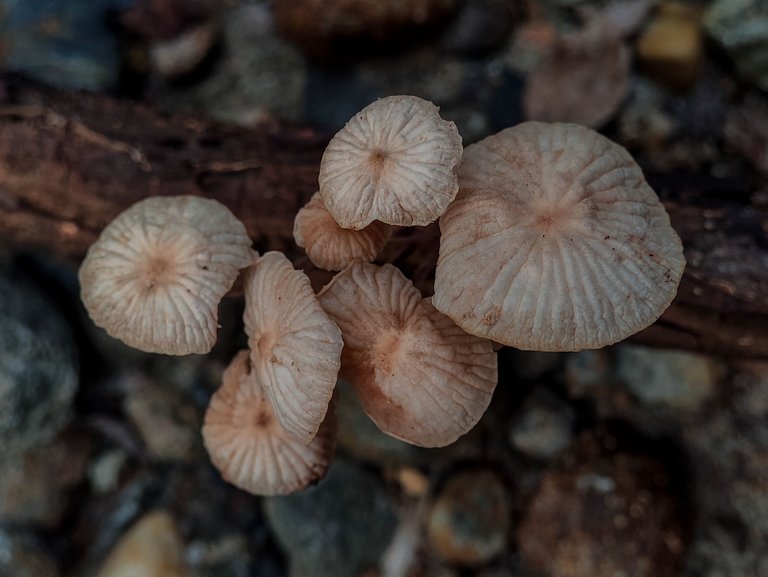 ---

"SECOND MUSHROOMS - MARASMIELLUS CANDIDUS SMALL"
This is the second mushroom that I will share on this occasion, after matching some photos on google lens, I found so many names that led me to the Marasmius mushroom, for example as shown by the website 123plizsuche.de. Looking at the pictures displayed on the website, the mushroom stems are thinner and longer than the mushrooms I shared this time, but if you look at the color of the stems, they look the same.
Then I try to match other photos hoping I find an image that really makes me believe that this mushroom I share has the right name according to the type.
After a few minutes of trying to find the name of this mushroom by matching the image on the google lens, I really didn't find the right picture like the mushroom I shared this time, until finally I thought that the mushroom I shared this time might be a small mushroom that will become an adult. and looks like mushrooms in the first part that I share in this post.
If a friend knows the name of the mushroom that I share this time, I hope that you can tell me through the comments column on my post, I really need corrections so that I can learn from what I don't know and hope that in the future I can understand and know more some mushroom names without needing the help of google lens.
Okay friends, here are some small mushrooms that I will share in this section, let's call them little Marasmiellus, and the photos I share this time were also taken using a smartphone camera and the help of a macro lens, hope you like it ;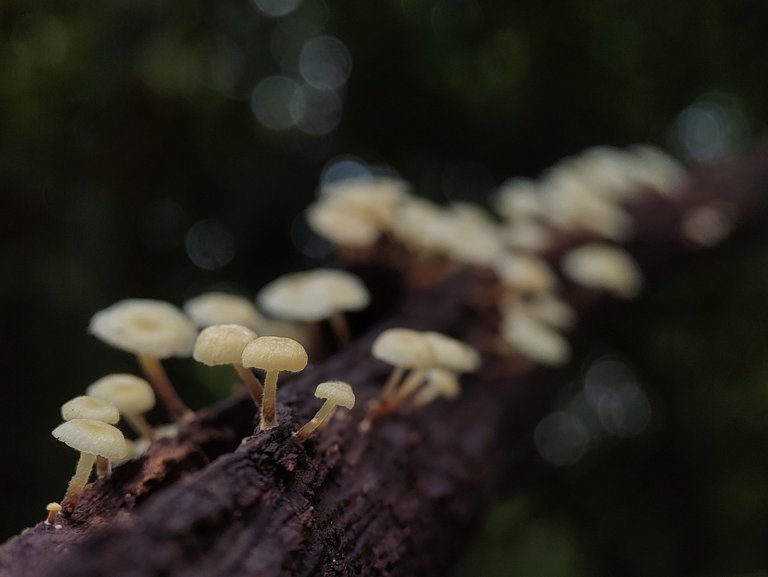 ---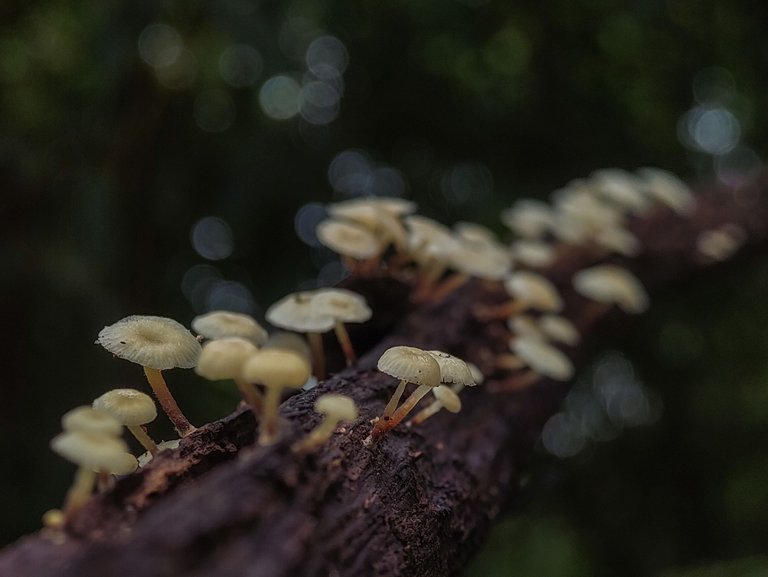 ---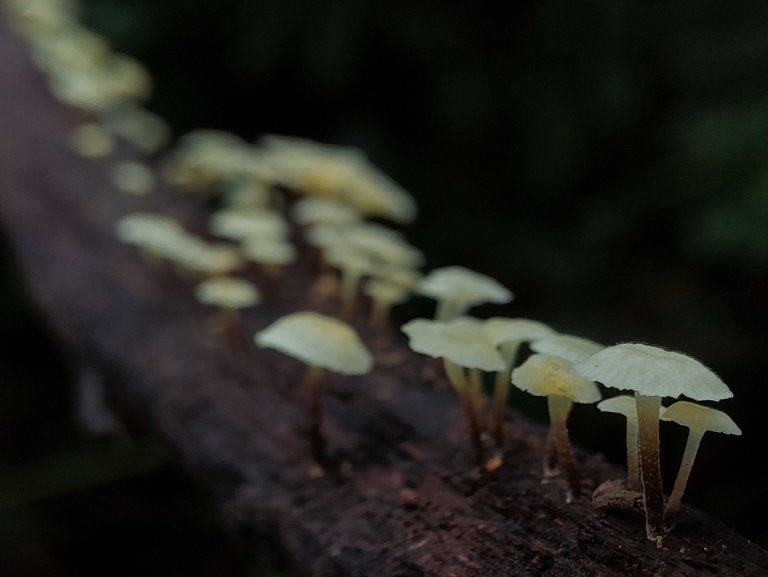 ---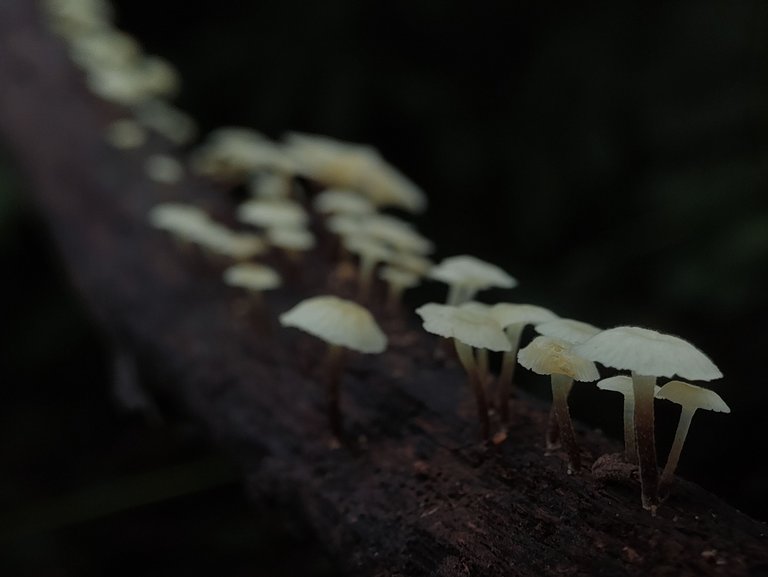 ---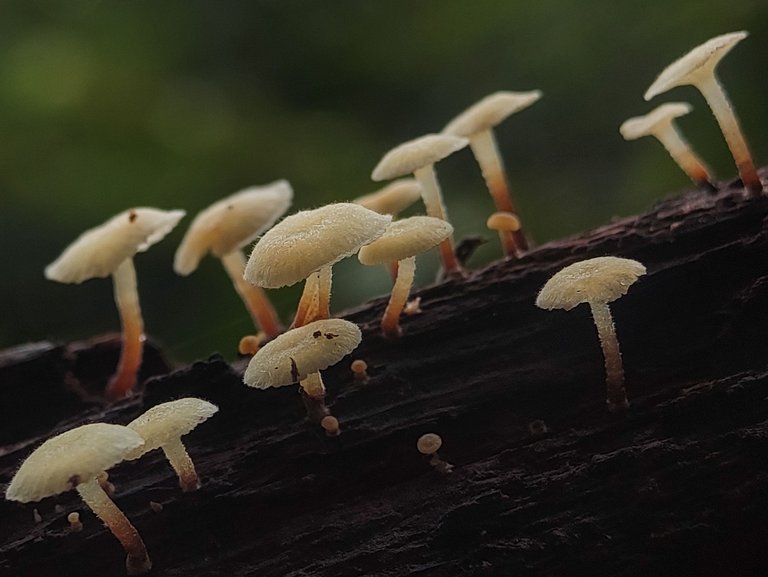 ---
---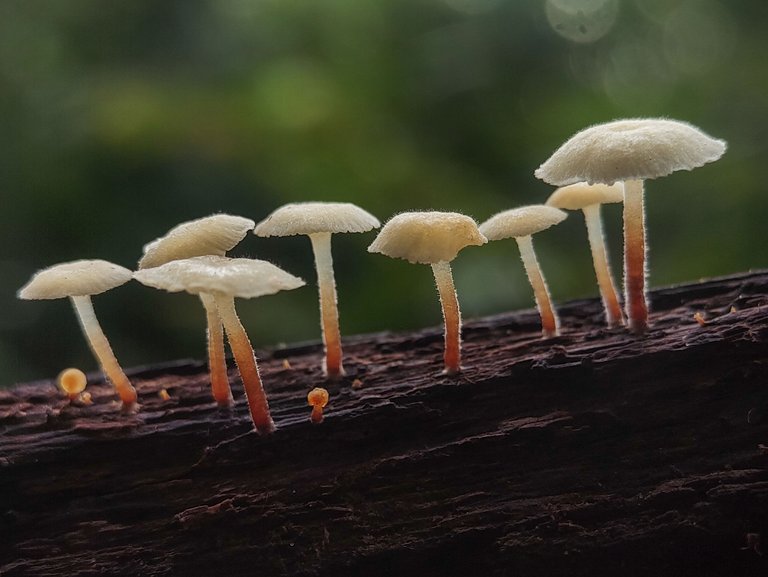 ---
This is the size of the mushroom that I share on this occasion which I align with my index finger;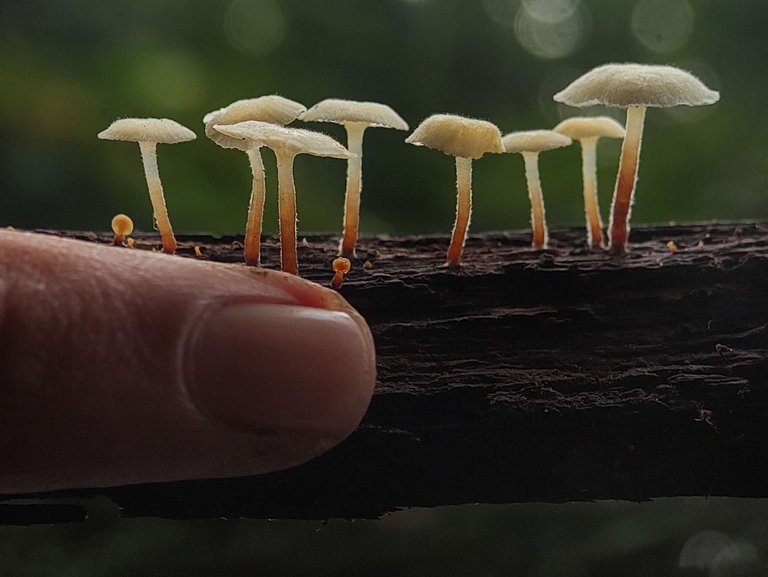 ---

"INFORMATION"
| Camera | Poco X3 NFC |
| --- | --- |
| Lens | Q-Lens 35mm - Sony 25mm |
| Process | Mobile Lightroom & Picsart |
| Location | Indonesia - Aceh |
| Photographer | @mirz |
10% Beneficiary to @hive-166168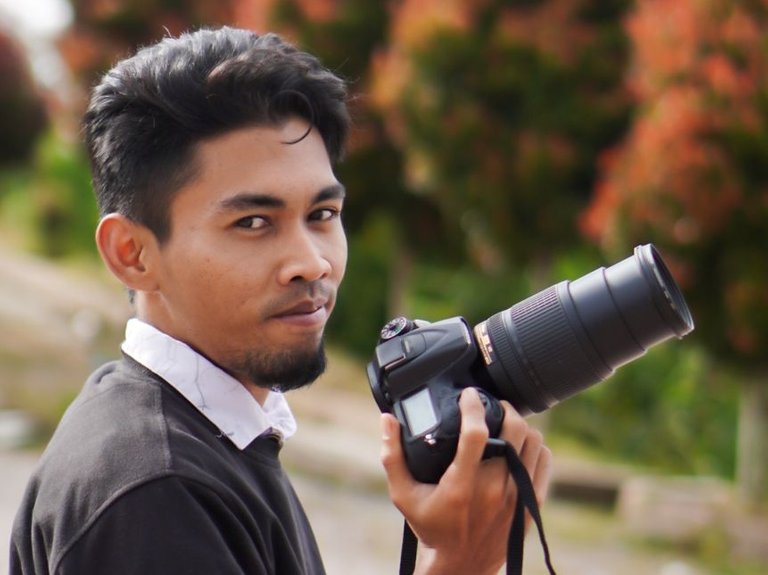 M. Alan Mirza (@Mirz)
My name is M. Alan Mirza, I am currently 29 years old, I come from Asia, to be precise in Indonesia - Sumatra Island. I work as an emergency room administrator, namely in the Medical Record section at Cut Meutia Hospital. My hobbies are uncertain, my hobbies follow my mood, sometimes I like reading, sometimes I like writing, sometimes I like photographing small insects and other small object, sometimes I also like to play games for a long time, but now no, i have to focus on work, playing games for a long time will only make my time run haphazardly in vain. 😁