Hi friendly fungal foragers, bushwalkers and amateur mycologists!
I'm in the middle of a series of posts about edible wild fungi of Southern Australia, especially North of Adelaide where I live. I had a little inspiration and thought that I could share with you the field guides that I use for more common fungi, as well as equipment you will need and some tips for harvesting. What do you reckon? Does it sound like a good idea? if it does, read on!
---
My favourite guide books for common fungi -
The books that have guided me well so far are these three. There are plenty of others out there but make sure that you get an Australian one!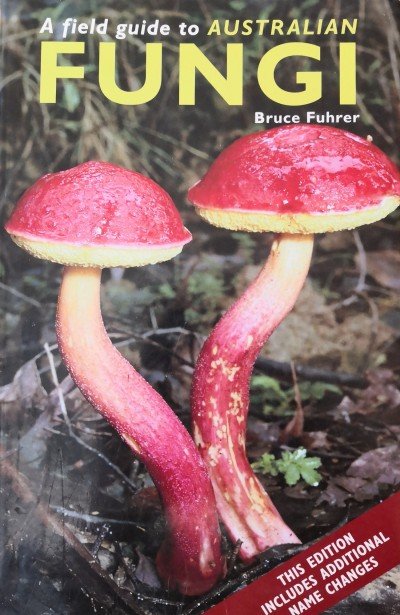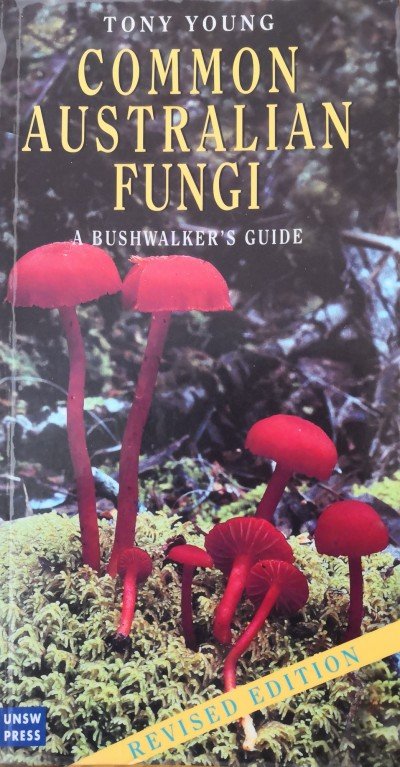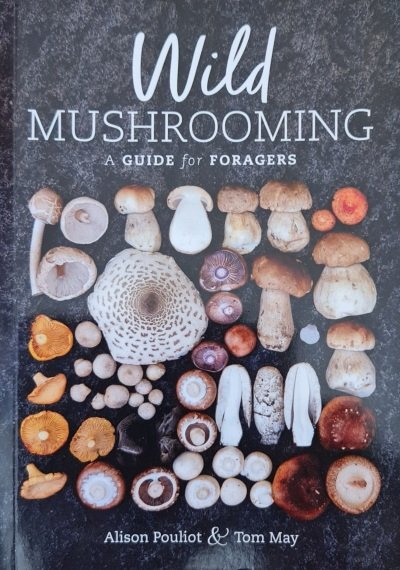 Some basic equipment -
Personal comfort and safety

Comfort and safety are two big concerns when you are out foraging. Comfort is very important, especially as you will, most likely, be wandering around a Pine forest on a chilly Winter morning. Take care of yourself with -


A map if it's a new location. Google Maps and some mobile services often don't work in the depths of a forest. A compass can help too in this situation.
Good shoes. Often the terrain will be damp or uneven, so waterproof, comfortable shoes are the go when mushroming.
Suitable clothing. Jackets and pants are a must most of the time, both for the weather and the terrain.
Drinking Water. Even on chilly mornings, it is easy to get dehydrated when exerting yourself. On warmer days, this is equally true.
Coffee or tea. Something warm is a real treat. You can carry it with you or leave it in your car.
Snacks.
First aid kit. Doesn't have to be elaborate, but scrapes and cuts are pretty common. Attending to them immediately helps with your health an comfort.
Something to kneel on. Makes things more comfortable, especially in wet weather. Cold, wet knees are the worst!
Rag for wiping hands and equipment.
Water and soap or sanitiser for cleaning your hands an gear.
Torch if you are going out early in the morning or expect to be out after dark. The Sun doesn't reach some areas deep in a forest until late and leaves them early.


For identifying and harvesting
Field guide.
Hand lens for close up inspection. 10X magnification is fine for quick field ID.
Hand or dental mirror for inspecting under the cap without removing the mushroom from its place in the soil.
Knife for harvesting and dissecting specimens for ID and photography.
and selfies with your haul.
Sketchbook for recording location, numbers, species, details
Basket or bucket for carrying your haul.
A separate container for potentially toxic specimens.
Paper for making spore prints if you want to make them in the field.


Some tips for foraging and identifying your discoveries-
Familiarise yourself with the location and terrain before you go out. Have a map or, at least, a sketch of the area. On the same note, check out landmarks and remember where you parked your vehicle.

Familiarise yourself with the fungi you are likely to find. this applies to both edible nd non edible.

Take lots of pics and make sketches of locations frequently. This helps if you get turned around in the bush. It also helps you remember where you found your prized fungi. Much of a forest looks pretty similar.

Try to keep species separate. You don't want to have a toxic mushroom in contact with those you will eat. Also, things like Slippery Jacks are, as their name suggests, slippery and slimy - this will transfer to your other mushrooms.

Use a hand mirror to check for identifying features such as gill types that are under the cap without tearing out the mushroom.

Wipe your hands and knife frequently to prevent possible toxins from transferring from the mushrooms you are identifying and those you are about to eat.

Cut the stem of a mushroom rather then tear it out of the ground. This leaves the underground parts of the mycelial web (more about that in my upcoming post about mushroom ecology) intact. There is some controversy about this as research has shown that it makes no difference but I do it out of respect for the forest gods.

Take lots of breaks, enjoy the location and don't forget to look up! Much of the time, your eyes are fixed at ground level but the forest or bush has many beauties above this level too.

If you are making spore prints in the field, take both black and white papers for highlighting different coloured spores. Don't use any other coloured paper of the colour ay confuse you.


Wow that was a lot of info! Most of it's common sense and if you remember a lot of it, your foraging foray will be more comfortable, productive and fun. Is there anything I've forgotten?
---

---