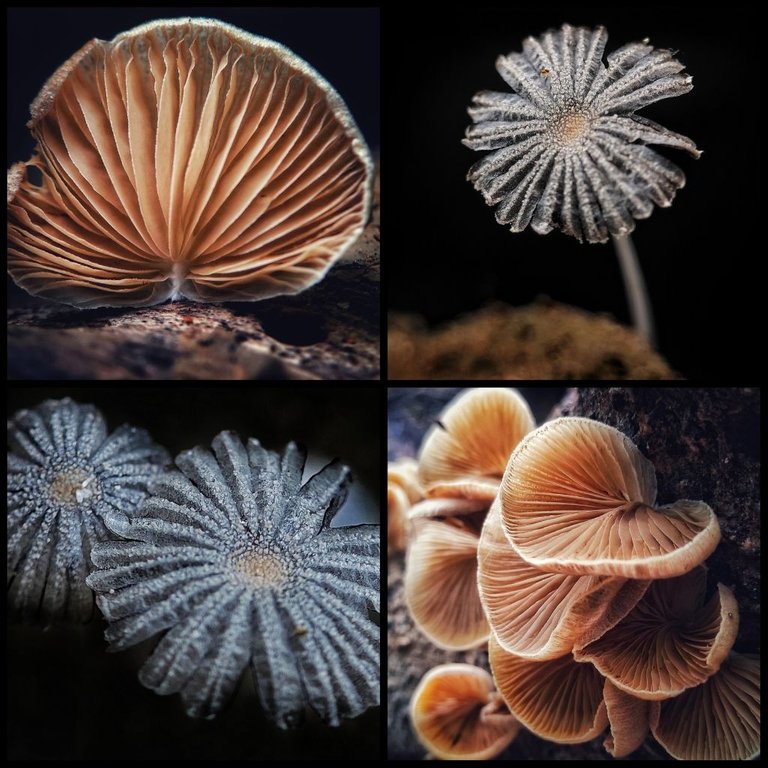 Hello mushroom lovers around the world.
On the occasion of today I want to display some of the beautiful mushrooms I have hunted in the forest.
There are various types of mushrooms found in this part of the world and they have their own uniqueness and there are also some mushrooms that can also be consumed, but many types of mushrooms contain toxins, so they are not safe for consumption.
Honestly, I really like eating mushrooms but I prefer to buy them in the market because I don't really understand what kind of mushrooms are non-toxic, so I prefer to just buy them.
Even if I go into the forest just to take some beautiful mushroom pictures for my personal collection and for me to share with all of you in the #fungilovers community.
On today's occasion there are 2 mushrooms that I managed to get for the first mushroom named Parasola auricoma mushroom which is a species of agaric mushroom in the Psathyrellaceae family.
This mushroom looks very beautiful and looks very much like a flower in bloom, this fungus usually lives in humid areas and has a very short life, if this fungus is contaminated directly with sunlight it will die.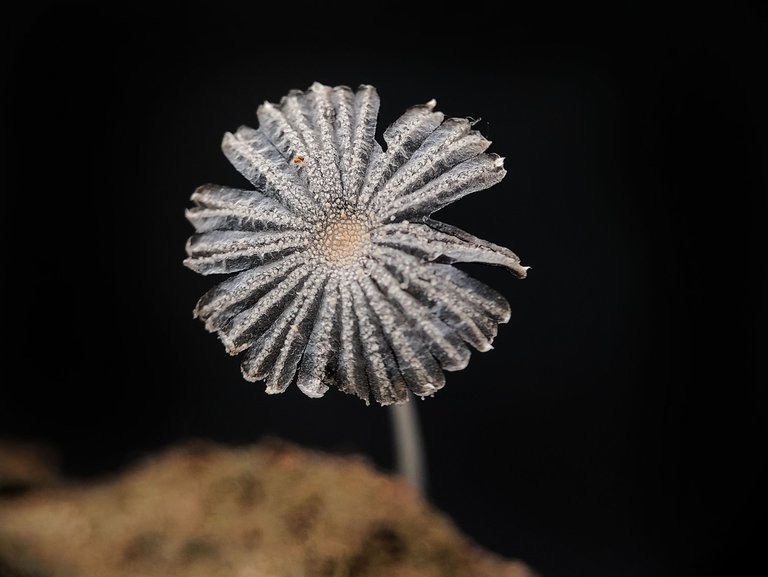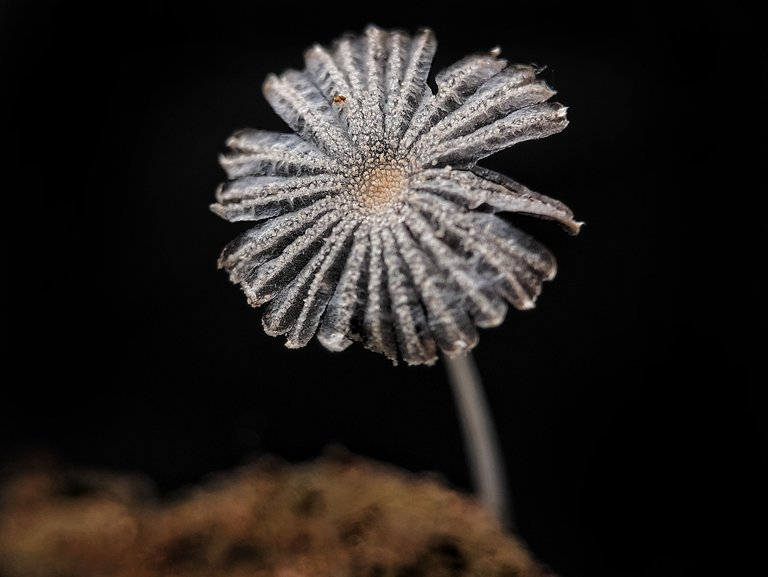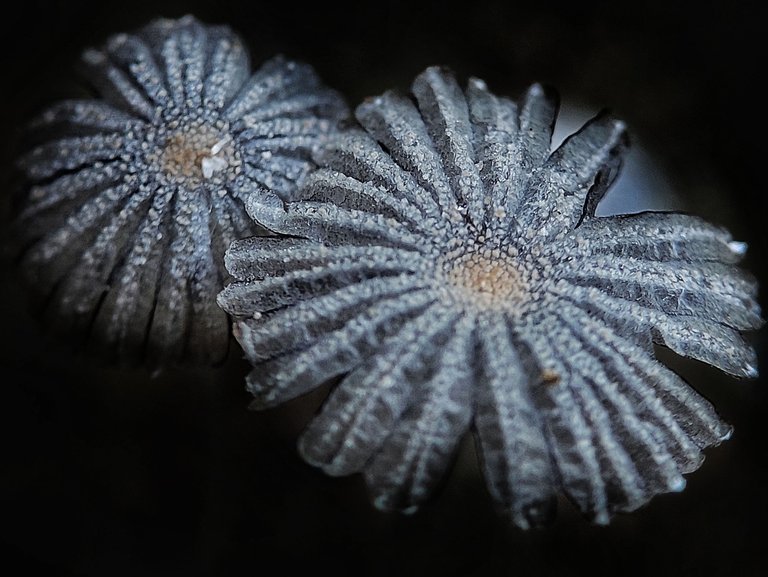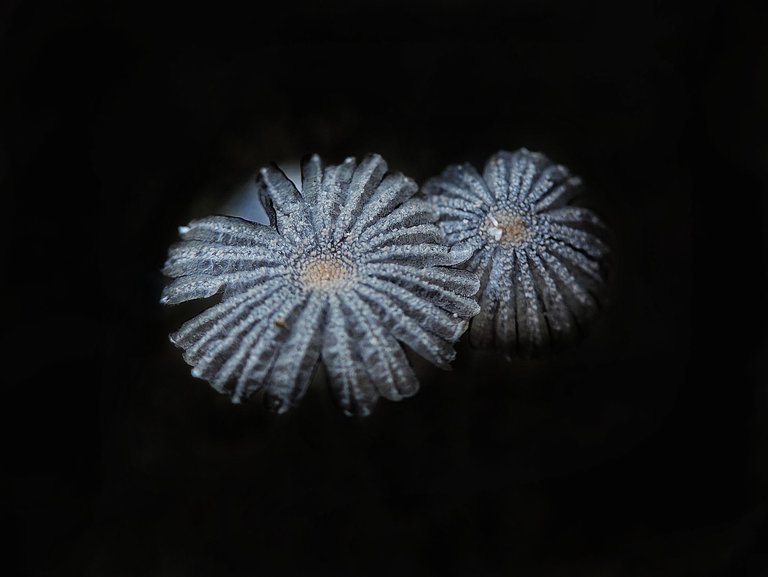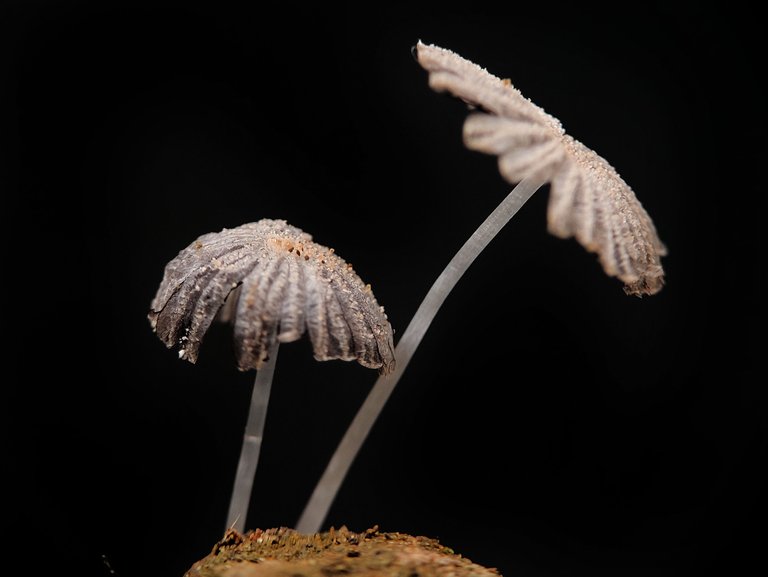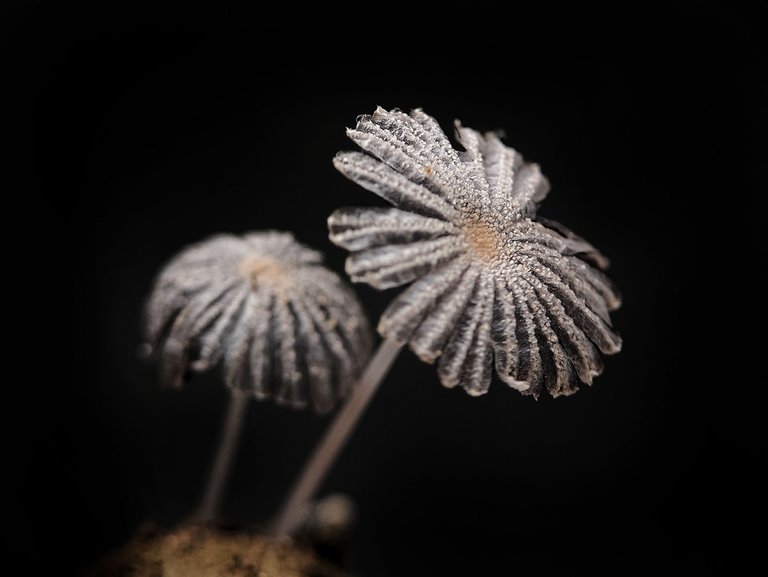 The second mushroom is Phyllotopsis nidulans, commonly known as oyster mushroom or orange oyster, which is a species of fungus in the Tricholomataceae family.
This oyster mushroom as far as I know is one type of mushroom that can be consumed, it looks very beautiful when it is blooming, the characteristics of the oyster mushroom have straight lines on the back.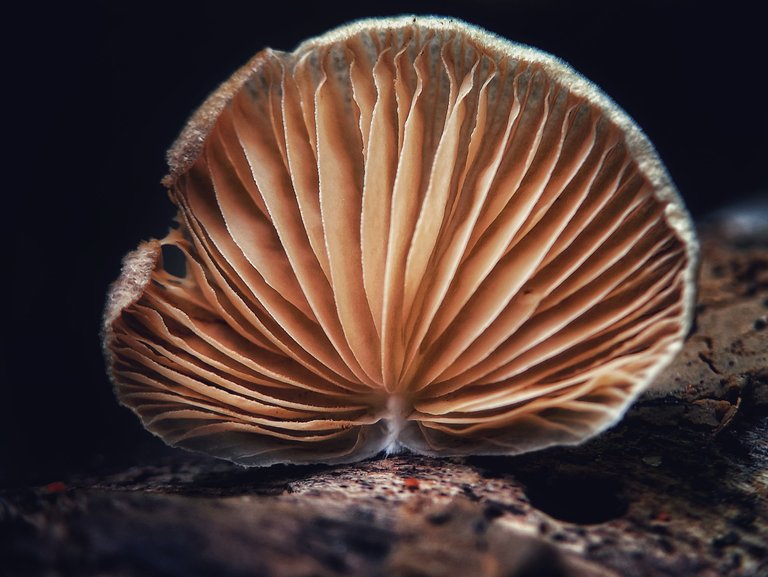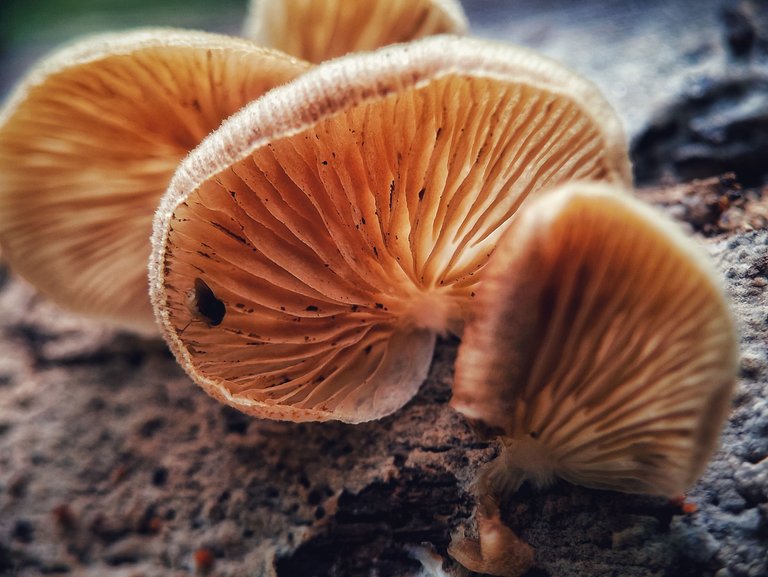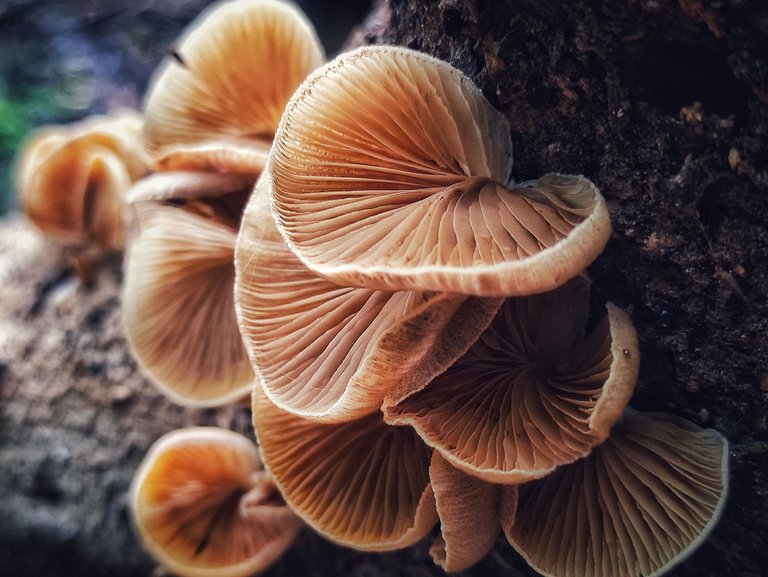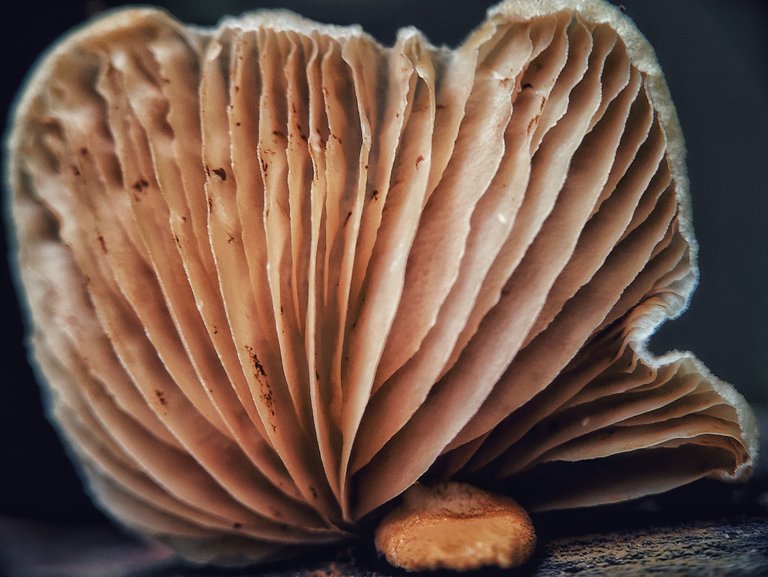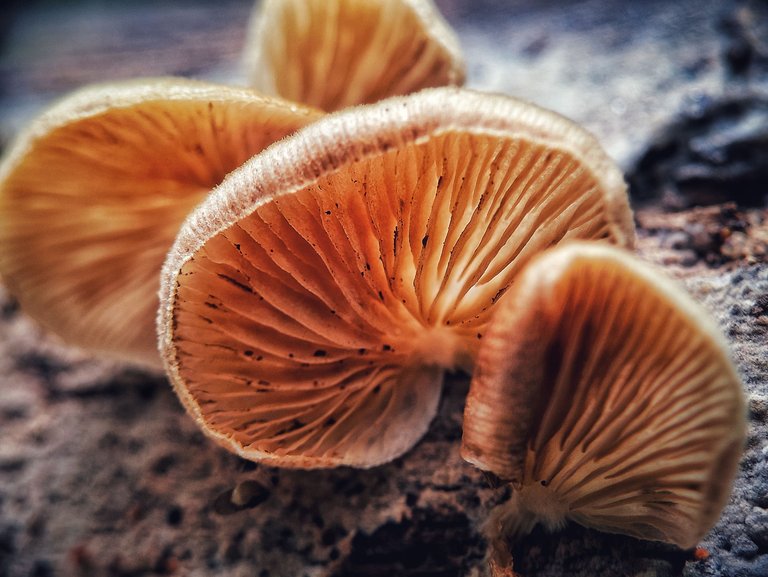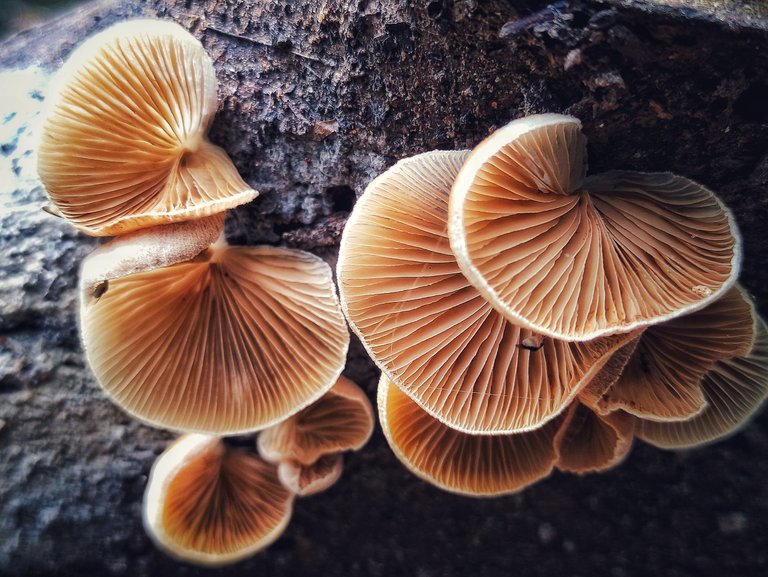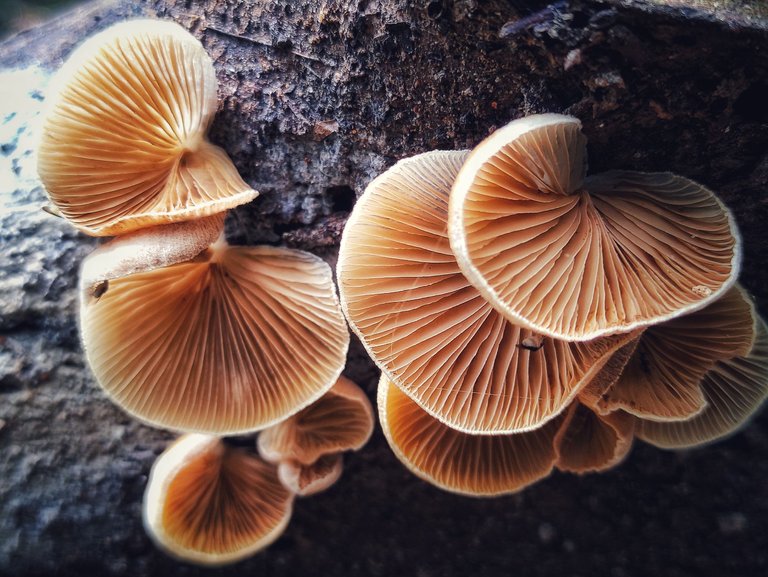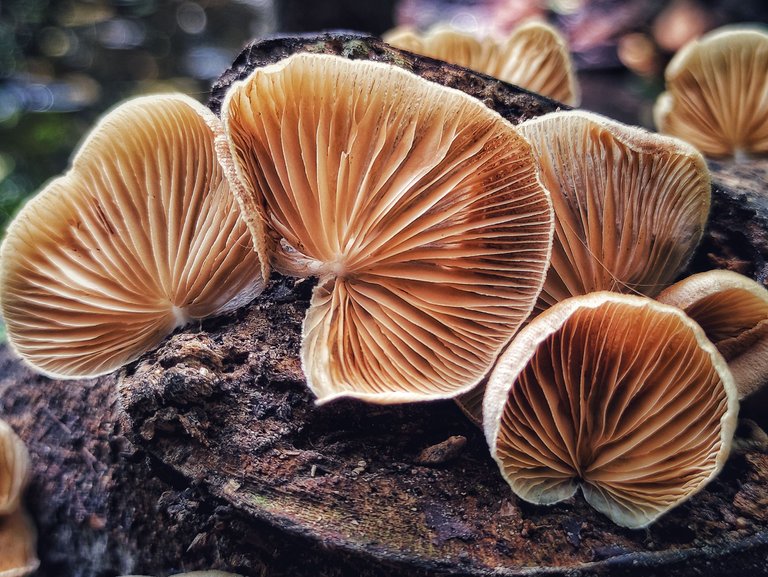 All pictures of these mushrooms I found in the garden location at the same time, there are several types of mushrooms that I have not published if you like it, next time I will show you again with a variety of beautiful mushrooms.
After getting some object images I finally decided to go home because it was getting dark and it was impossible to look for mushrooms anymore.
Those are some pictures of mushrooms that I can show today for all of you, I hope you all like it.
All pictures above are my personal property..
| camera Model | xiaomi poco x3 nfc |
| --- | --- |
| Lens | macro lens modified |
| Category | mushroom |
| Processed | Lightroom |
| Location | indonesia |
| Oringinal picture | @ipolatjeh1988 |
Regards:@ipolatjeh1988