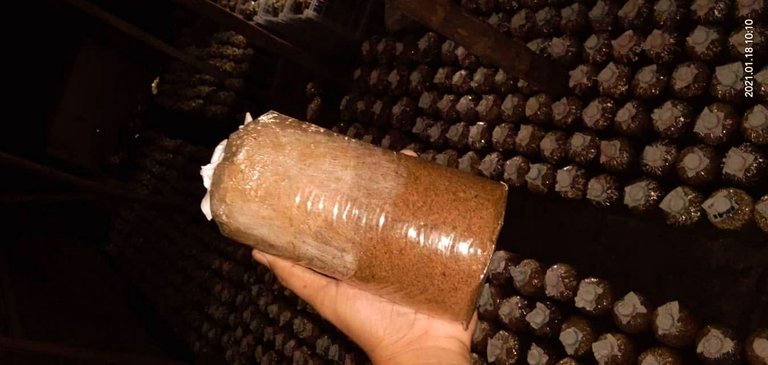 This will be part fourth of the mushroom mini-series, where I share some of my knowledge in mushroom production. In the first part, we discussed how to make your mushroom spawn, then followed proper procedures on how to make a mushroom by the substrate of sawdust and rice straw, which was relatively abundant in the Philippines, now lets dive more into the next part of the series, this will be now.
INTRODUCTION: Insight On How To Make A Mushroom: Beginner Guide By eunoia101
PART ONE: The Simple Lab: How Do I Make My Mushroom Spawn At Home?
PART TWO: The Simple Farm: How I Made Mushroom From A Saw Dust?
PART THREE: The Simple Farm: How I Made Mushroom From Rice Straw.
Incubation Period.
The incubation period in the mushroom is the days when they actively produce mycelia. From day one of Inoculation, the next day will be the start of Incubation.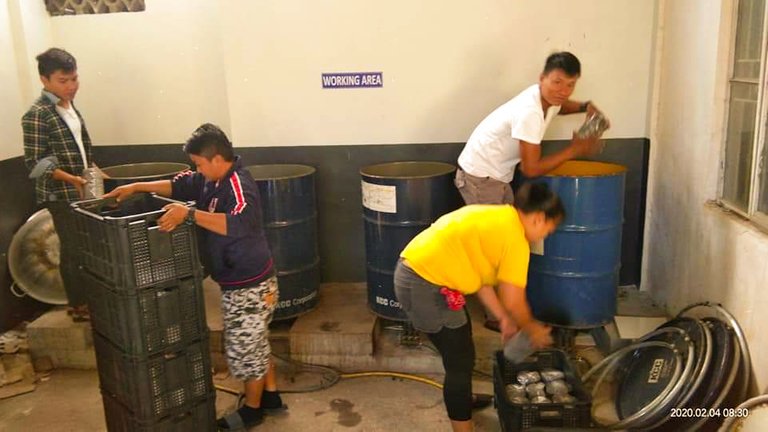 To easily understand what was Inoculation, after bagging our mushroom fruiting bags, they will now be subjected to another phase, and they must be sterilized using vapor water for about 8 hours or longer. After the hours of cooking (Sterilization) this will be the most crucial part, where everything you do must have a properly cleaned and all your utensils mush need to properly sanitized, by doing this you could prevent more losses in terms of building out contaminations, for one contamination in your fruiting bags has an effect in the production.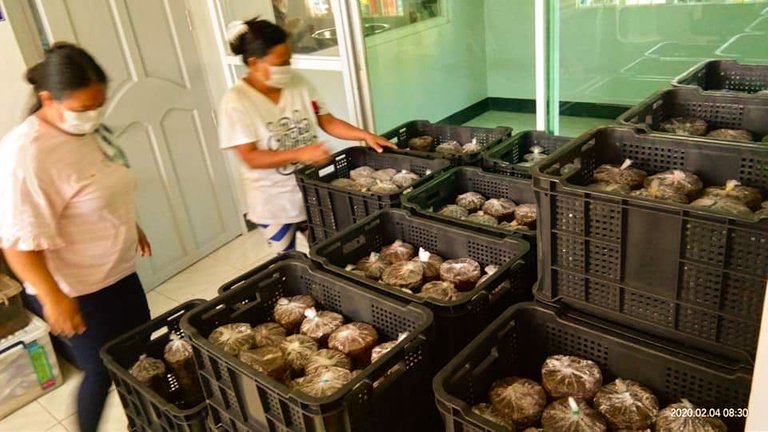 This is a problem most beginners face. They feel unmotivated after trying because of contaminations that happen in the air, utensils, and even the workers as carriers.
Contamination in the air could be controlled by minimizing the airflow of your rooms, closing the windows, avoid exhaling breath while doing the Inoculation.
Inoculation also meant the planting of mushrooms happened the moment you place your grain spawn carefully in sterile fruiting bags. This is the time you will consume most of your rubbing alcohol. One moves to another fruiting bag, and you must clean your hands again. This will helps you to prevent more losses, where your hands get infected with contaminations, to also avoid other bags from spreading the lousy organism.
Also, from my experience, superior grain spawn alternated and contrasted the infections. A vigorous variety of white oyster mushrooms still could withstand some black molds and green molds, the H4-100, and CO3, P. sajur-cajor are the ones that had a robust stand in the production.
That's why you also need a farm technician like me on your mushroom site; varieties of mushrooms also affect the Incubation of your mushrooms.
For example, in my experience, I tried to plant Ganoderma and white oyster mushroom on the same day, what happened that the bags that were for oyster mushrooms happened to be infected by the Ganoderma, and what happened that after months of Incubation, Ganoderma was the one that bloomed instead of oyster mushroom in incubation process everything could affect your production.
How To Plant Your Mushroom Grain Spawn?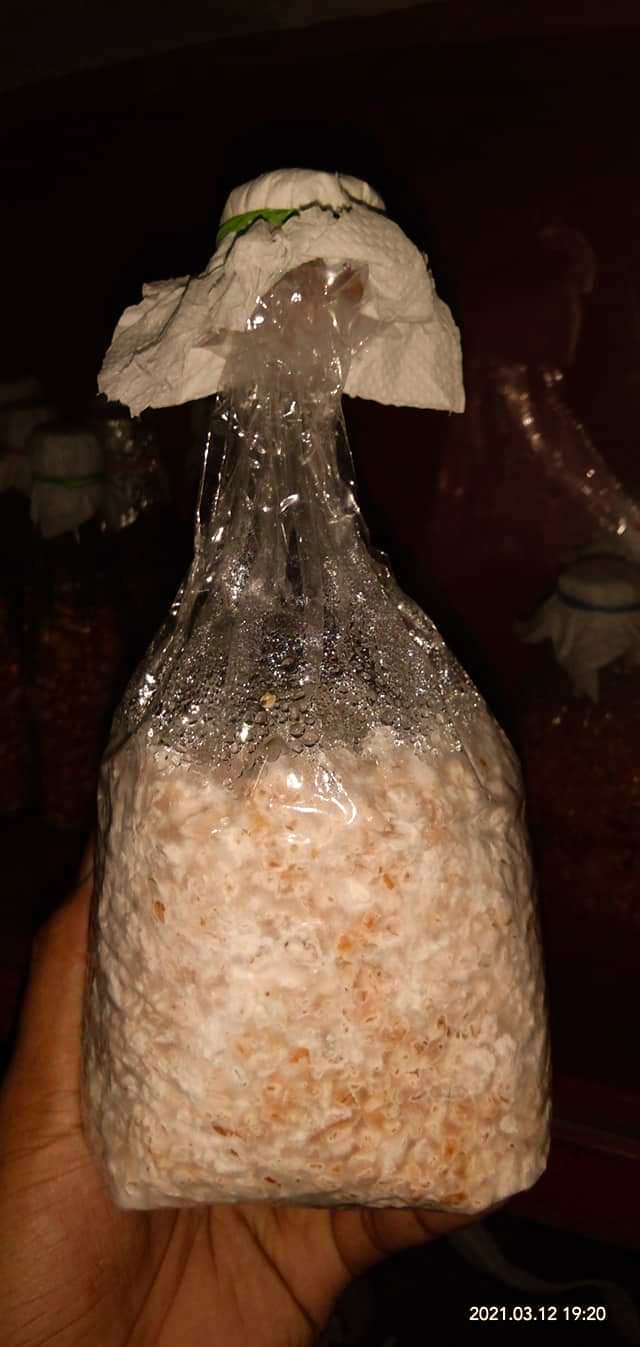 1. Make sure your grain spawn is older than one month.
Sometimes some of my farmer students say, "Sir, it's only three weeks, and my mushroom spawn seems fine for transferring," and I will reply you must wait at least six weeks before transferring, and the next happened, they still did for they think it was now fine, ended up a failure again.
More matured mushroom spawns meant more vigorous rather than new-formed. After one month of Inoculation of your mushroom spawn, allow still to have one week to prepare. This will make the mycelia more maturation.
2. Prepare yourself
Bath before and after doing the course
Have some facemasks and minimize talking. Our mouths and saliva could cause contamination in our work.
Always wash your hands. As you need your hand, you must clean them through.
Sanitized your utensils. When you used matured grains to measure them uniform, 5 grams of grain spawn was enough to measure them. Double it when you were about to use an immature one
3. Plant your grain spawn ASAP.
This meant that you would implant the grain spawn right away. The more seconds it was exposed to air this much more results of the contaminations. Contaminations are deadly as you don't know what fungi are in your bags, which affects your health. In starting a mushroom, one to consider and must look upon is the contaminations. I once got poisoned by the contamination, which will be shared in another blog.
How to store your Planted Mushroom Fruiting Bags for Incubation?
Waiting for a month and allowing the mycelia to grow is Incubation. In the wild, the Incubation of mushrooms takes more than a month. Still, supplementation in preparing the fruiting bags allows the fungal mycelia of your mushroom to have more chances in early growth, unlike in the wild.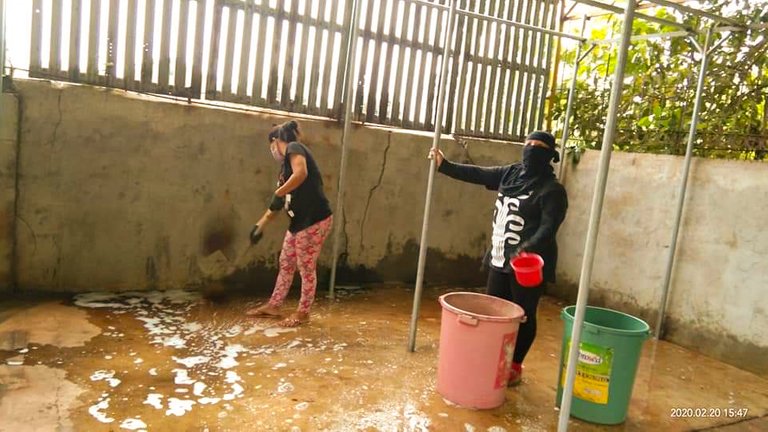 In storing and waiting for mycelial to thoroughly colonize the fruiting bags, sanitations still need to look upon. Also, Incubation is most active in hot over cold. Some people had excused that mushroom loves cold, which was when it was for fruiting. In the incubation process, low humidity is the best for mushrooms newly spawned.
One of the best reasons why the Philippines was also a place for oyster mushrooms. The humidity is the best space for Incubation, but the challenge begins in the fruiting stage of the mushroom.
Becoming in mushroom production, one thing that you should have is patience. Making it fast and skipping the procedure is a huge mess. In Incubation, remember not to distract the growth of the mushroom. Prevent touching that could cause contaminations and stop the growth of your mycelia.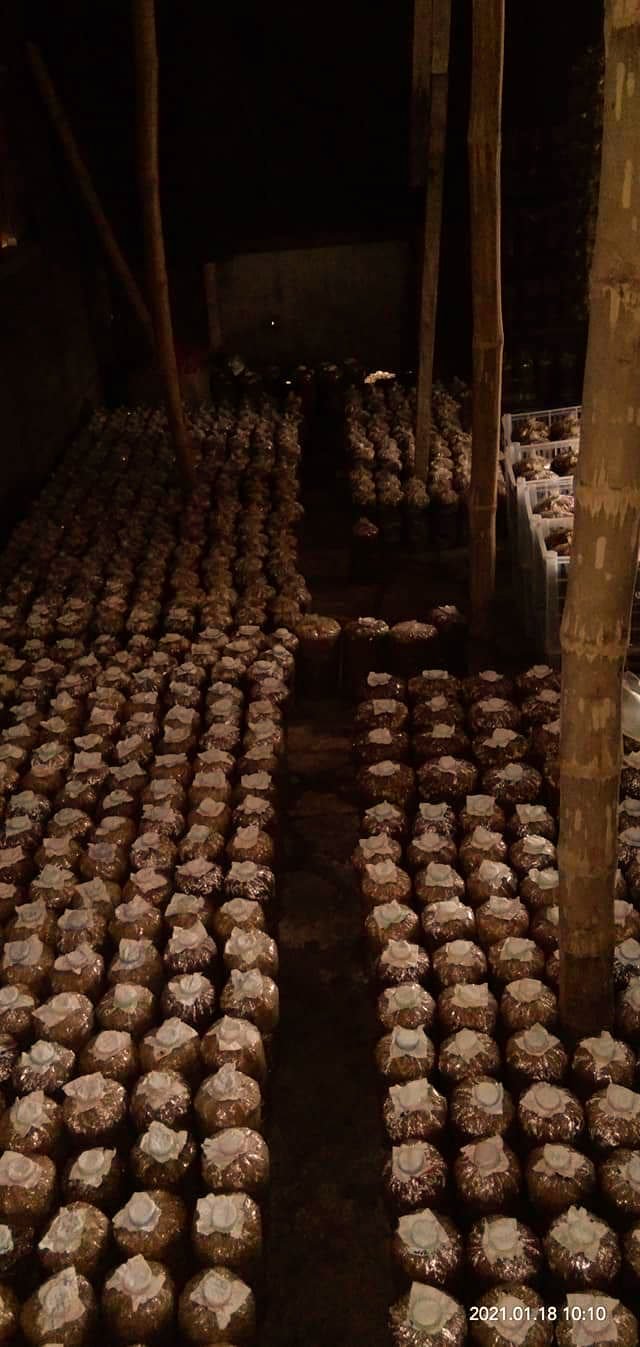 Incubation is an extended period. Some farmers get angry waiting when the fruiting bag still doesn't have a yield, which is also standard for one month now. Some mushrooms need time. Also, this is the reason why farmers need people like farm technicians like us, to see if there was something is wrong.
If you were a mushroom farmer and wanted a technician, you can contact me, don't worry, I don't give charge you for sharing my knowledge. Have a good day.
ALL PHOTOS BELONG TO @eunoia101
| | Hi, eunoia101 is a Farmer, Registered Agriculturist, Agronomist, Farm Technician, Mushroom Cultivator, Entrepreneur, and soon Researcher. Suppose your problems or queries are in any of the fields, don't feel hesitant to comment. We will try to resolve that. Upvote and reblog are highly appreciated. | |
| --- | --- | --- |