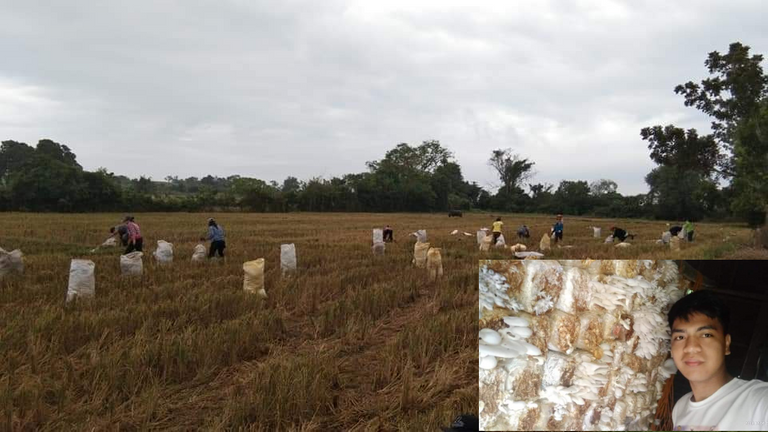 The Philippines was one of the countries that diets on rice, rice became a staple food for everyone, and most farming was in line with rice production. From seeding to the reproductive stage, from maturation to harvest. Yet there was some catch, as the metric tons of rice produced were the same as the straw waste. Rice straw becomes a problem for burning them causes environmental effects. Still, now it's not a problem that when mushroom production introduces to rice farmers, people are teaching farmers how to utilize and enhance their farms through the use of rice straw. I am one of them, and I educate people on the purpose and benefits of the rice straw. Now let's make it a mushroom.
4th week of the month, and I am also in part 3 of my blog on how to culture mushrooms, from preparing the mushroom spawn (The Simple Lab: How Do I Make My Mushroom Spawn At Home?) and the sawdust to use. In my second part(The Simple Farm: How I Made Mushroom From A Saw Dust?), I mentioned that sawdust needed to wait 30 days in composting, but people wanted a Fast-Track. There was another way to have it, but the use of rice straw or the "dayami" in our local tongue, but there were pros and cons to consider.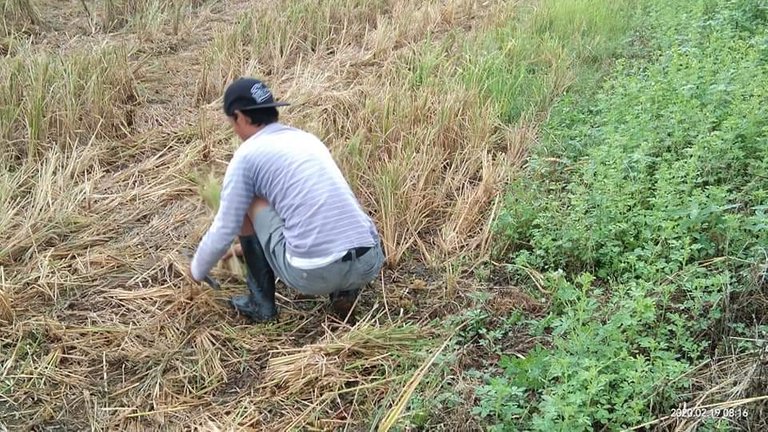 Want to start a mushroom business, yet there was no capital, but you live near the rice farm? Gathered all the rice straws and made them as mushrooms in this simple method.
You only need to have the following.
Mushroom Spawn
Water.
Rice Straw
Collect You Rice straw.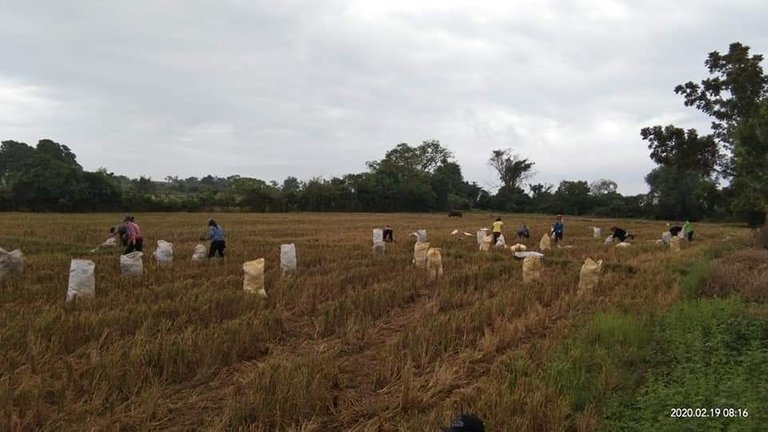 Some educators will always say look for clean rice straw and never yet rained or moist, but for me, I am still using it, but newbie, you could use only the clean one, the fresh tresses. This will gives you a high chance of producing quality mushrooms.
Soak your rice straw.
This is why you need water, and you need to soak the rice straw in clean water for 8 hours or overnight. This is the process of fermentation and making the strand of rice straw soft. Bagging an unfermented rice straw causes losses in production, especially in plastic bags. The thorny stems could have cut the plastic bags and could be the cause of some organisms that will lead to your mushroom contaminations. (I will discuss the mushroom contaminations and how to prevent them in the next part series to come).
Fermentations.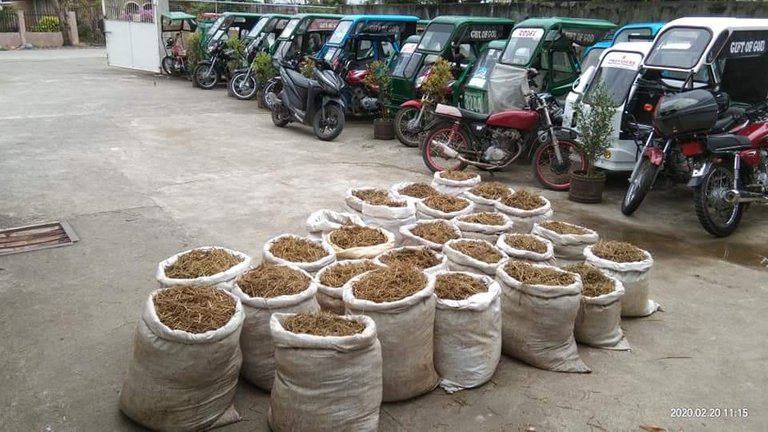 Fermentation of rice straw doesn't teach by other educators, and I also questioned some. But there was the science behind it, and fermentation happened after soaking your rice straw for 8 hours, draining it from the water, and losing some of the water it contains. Please place it in a plastic bag and let it sit for three days.
Why three days? Like the sawdust spanning 30 days, it allows the microbes to work and decompose its matter. As I said in my previous blog, mushroom food is the organic matter with nitrogen, glucose, and carbohydrates.
Supplementations.
If you are working in some business or want more production, you can use the same as sawdust, but here is what concoction I will recommend.
70% Rice straw
25% Rice bran
5% Agricultural Lime
But for personal consumption, I recommend zero percent of those. Carbohydrates were naturally occurring in the rice straw, as the lignin of the rice straw converted to carbohydrates and sugar during the three days of fermentation. That is why fermentation is very much important. Also, fermentation allows the substrate's acidity to lessen; it is potent, so you can skip the supplementation by making mushrooms out of rice straw.
Bagging your substrate.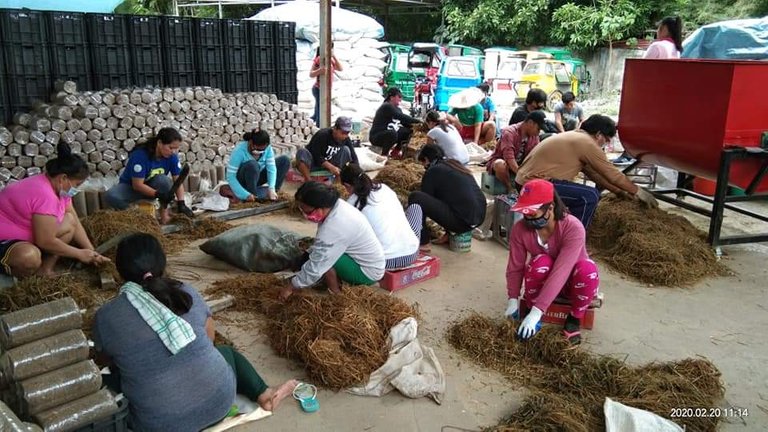 After three days of fermentation cut the rice straw into 2-3 inches in length, you can now bag your mushroom, sterilize it for 6 hours, and let it cool to be planted with your mushroom spawn.
---
I mentioned that there are pros and cons to mushrooms. Let's explain and differentiate the rice straw substrate from the sawdust substrate.
In terms of longevity of your mushroom fruit bags, rice straw only fruits mushroom for one month, and sawdust for three months, it's explained why some farmers preferred saw dust still for the labor and the longevity of their production cycle.
In terms of fruiting characteristics, rice straw could only be catered in 1 month because it is vigorous when it starts to pins, meaning that you can harvest trice the number of mushrooms over the sawdust is due to organic matter that contains rice straw. That's why I don't recommend supplementation; it will naturally occur when you use straws as the substrate.
In terms of contamination, rice straws are more prone to contamination, especially if the farmer doesn't pay attention to the packaging manual. I mentioned earlier that bagging a rice straw seems complicated as it could destroy your bag, resulting in an open area where infections happen.
Rice straw had high maintenance work over sawdust as it will bloom more. High maintenance should be applied. I will discuss the maintenance you need to know in a blog as I go further with my mushroom blogs.
Finale.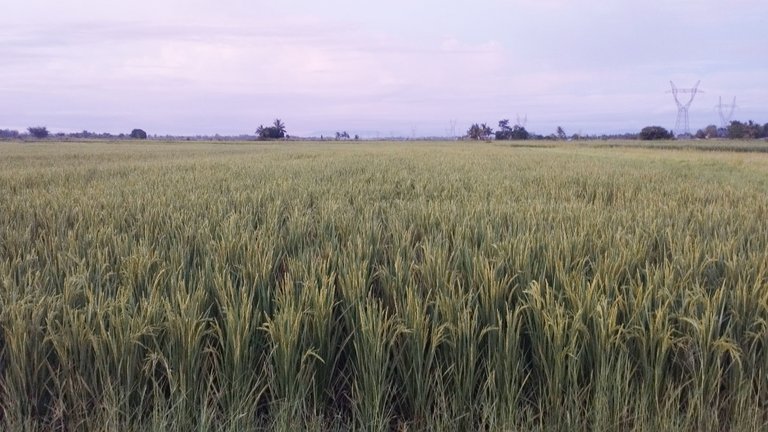 Moreover, more and more are curious about mushrooms but feel like starting to have one cause them money, actually not. You can create your mushroom as simply as possible by being resourceful. I always mentioned that I am focused on research production, and one of these was to improve production using low-cost technology. All I wanted was to help farmers with my innovative teaching techniques. As you could be observed that it feels like I am just informally explaining it, for that is what I am doing, teaching farmers the basics. Reading some of my blogs will help you as you understand some terminologies and techniques with science that other instructors will never explain to you.
As we go next, more and more blogs and education from me will be posted. Don't forget to read the other blogs to learn about mushroom framings. Thanks for reading…
ALL PHOTOS BELONG TO @eunoia101
P.S People in the photo was my farmer students last 2020.
| | Hi, eunoia101 is a Farmer, Registered Agriculturist, Agronomist, Farm Technician, Mushroom Cultivator, Entrepreneur, and soon Researcher. Suppose your problems or queries are in any of the fields, don't feel hesitant to comment. We will try to resolve that. Upvote and reblog are highly appreciated. | |
| --- | --- | --- |