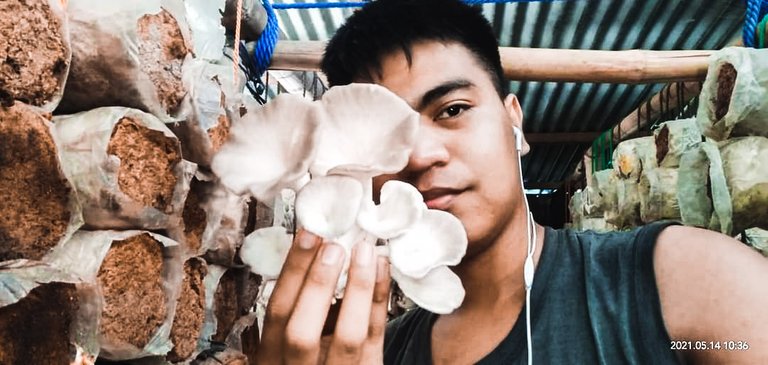 As supervisors and field teachers, we don't just focus on the production status and the profitable returns of mushroom farming and business, some might not explain, but I always do. There is a health risks in starting mushroom production, from the production of bags and even from harvesting your mushroom. It doesn't mean it was edible. It's all safe, NO. Mushrooms could kill you; though this was edible, what you should do is protect yourself from them. It's better to prevent than to cure, that always says to my student farmers.
INTRODUCTION: Insight On How To Make A Mushroom: Beginner Guide By eunoia101
PART ONE: The Simple Lab: How Do I Make My Mushroom Spawn At Home?
PART TWO: The Simple Farm: How I Made Mushroom From A Saw Dust?
PART THREE: The Simple Farm: How I Made Mushroom From Rice Straw.
PART FOUR: The Simple Farm: How To Properly Store Your Mushroom Bag For Incubation?
This is part five of the mini-series about mushroom production. Hence we will be discussing the idea behind the poisons. This way, you could prevent bad things from happening. In mushroom cultivation, there was a risk of health issues that was listed a long time ago. Also, eating mushrooms becomes a problem because most people are afraid of consuming some. This is one of the hindrances we face. As we love introducing mushrooms in the market, some are still blinded by the poisons it contains.
We cannot judge people for their idea; when I was young, I also saw a family of two die because of a mushroom. The reason? Wrong identification and the idea that mushrooms with no ring are edible. As the modern promoters of mushroom cultivation, we were trying to explain things and why sometimes it feels weird.
Reading my experience will help you decide if you will still cultivate.
Thou its edible, you can still be poisoned:
By spores.
By unclean production.
Environment.
Wrong handle.
SPORES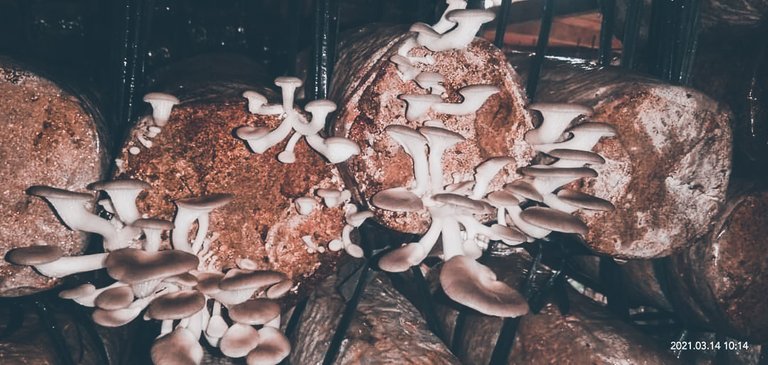 Mushroom releases spores in the air, tiny particles that absorb with our nose. This will result in some lung problems. A significant problem encountered by a mushroom cultivator in old times. I also did not care that I was poisoned by these spores. I was careless and went into the production area anytime I wanted. This resulted in my vomits and sickening feelings for days, as remedies sugar and sweets could alter the poisons, and the next time you will visit your mushroom, you must wear nose protection, and a gas mask is better.
In my experience and looking for the behavior of oyster mushrooms, 8 AM and 4 PM was the time of active mist spores. They release these smoke features. 8 AM starts sunlight to travel in my mushroom grow rooms, and as the sunrise rises in the afternoon. Just my hypothesis, but somehow they were active when they felt lights from the sin were present.
UNCLEAN PRODUCTION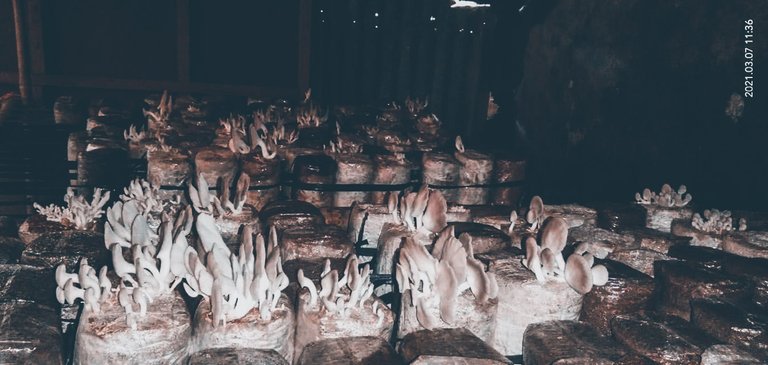 This is also one of the reasons why you should only buy cultured mushrooms from your trusted farmers. Of consideration is your consumer risk. Unclean production included harvesting their mushroom and laying them down on the ground, yet they still used them for business.
Mushrooms have no skin like plants and animals, meaning they are like sponges that absorb anything from their production. The water and even dirt will be absorbed. This is a risk because we don't know what the water they used contains and what the dirt from the ground contamination has.
So basically, you could still encounter poison through the unproper and unhygienic practices of the farmers. Better have your mushroom in trusted farmers.
ENVIRONMENT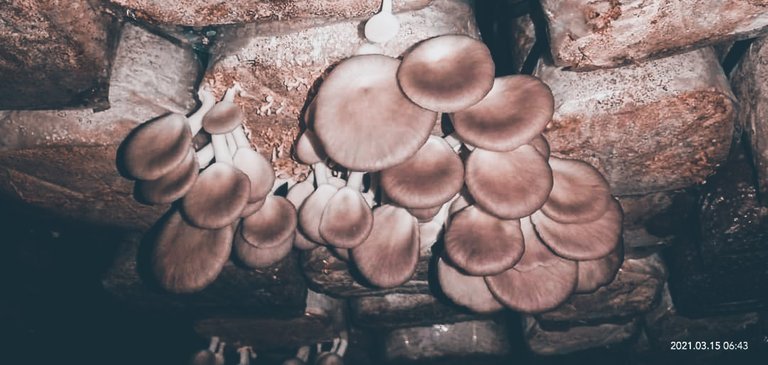 As I mentioned, that mushroom skin was something different. The environment includes the wild mushroom over-cultured. Some people thought that they could still eat healthy mushrooms because it was edible and grew wild. I don't suggest that. Better if you have mushroomed in the wild untouched by human intervention, mushroom in forests and woods, over mushroom grown just in your gardens.
Mushroom loves organic matter, so some dump site suits the mushroom environment. It happened that mushrooms could adapt and absorb waste disposals, plastics and chemicals. Don't forage mushrooms as you see that his environment is full of waste.
In terms of mushroom farms, some have integrated mushroom and animal farming. Near the poultry houses or piggery, this is unsuitable for healthy mushroom consumers.
So better research the site where your mushroom farmers grow their produce.
WRONG HANDLE.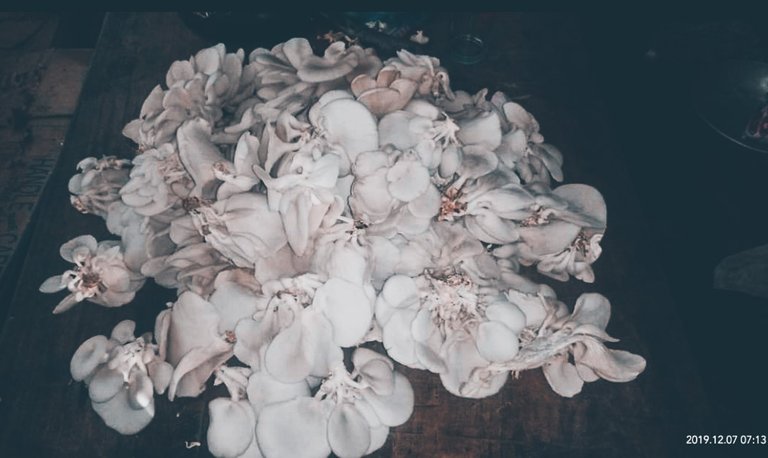 Sometimes poisons also happen in the handle of your mushroom, some are not careful enough to pack the mushroom well, and the wrong handle also incused the harvesting time. Bad harvesting times result in premature or mature mushrooms. Matured harvested mushrooms are prone to rotting and placing the rotted mushroom flesh in the goods, which infects and contaminates the other good produce.
Also, harvesting your mushroom with high moisture content, high moisture content leaves more weight in terms of grams and kilograms. As I said, mushrooms are like sponges, so that they will absorb all the water. So buying your mushroom with high water content wasn't a good choice; also, it will lead to rot and spoilage of your mushrooms.
Remember that handling mushrooms in terms of cultivation is a broad practice, not only focused on the production menu, profit feasibility and health effects of your mushroom. Also, look for possible things to happen if we handle it with no care, focus, or idea.
So if you want to have a mushroom or just one mushroom bag, make sure not to bring it in a place where your child can enhance and exhale its spore, not in the waste near disposal and very important one handle it with care. Also, invest in yourself to prevent your health risk.
---
I also just wanted to thank FUNGI LOVER Community for the membership. I was surprised and happy to see that I am now a member of a growing community of FUNGI LOVERS. Thank you very much.
ALL PHOTOS BELONG TO @eunoia101
| | Hi, eunoia101 is a Farmer, Registered Agriculturist, Agronomist, Farm Technician, Mushroom Cultivator, Entrepreneur, and soon Researcher. Suppose your problems or queries are in any of the fields, don't feel hesitant to comment. We will try to resolve that. Upvote and reblog are highly appreciated. | |
| --- | --- | --- |