Today I went to see what's going on in the woods about 40 kilometers from my hometown in the hope to find some Mushroom Monday material.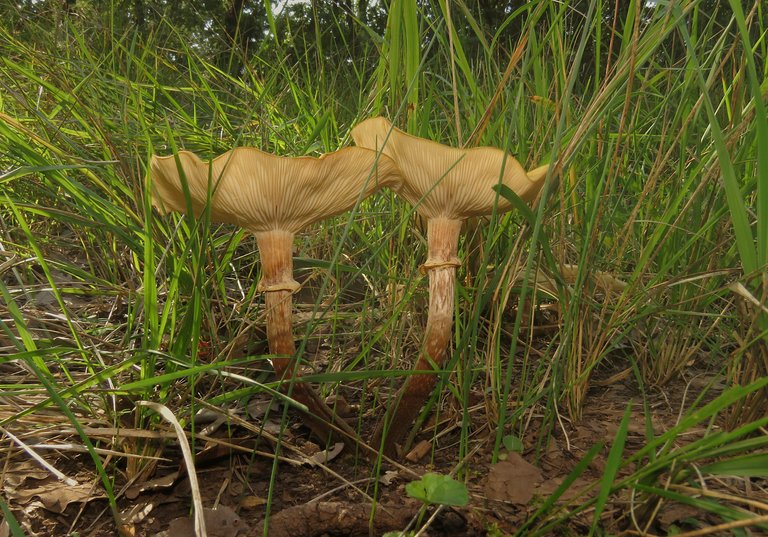 And I did found some. But not much.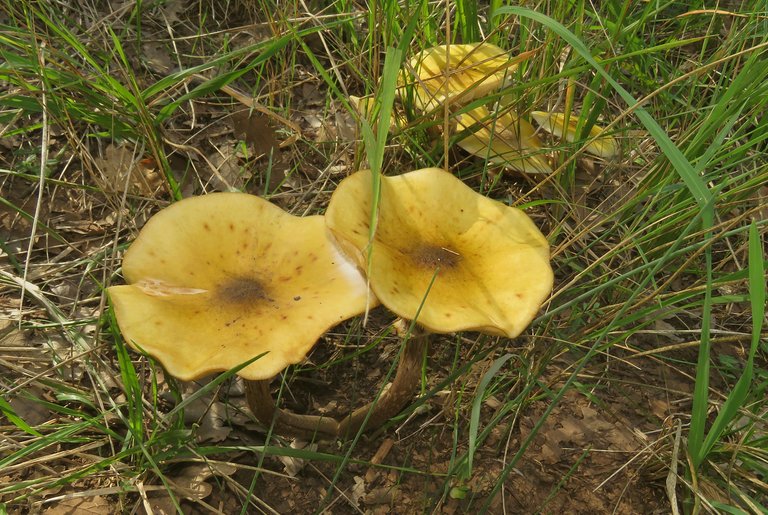 Only a small group of these yellow mushrooms. The Armillaria mellea. They grow at the base of various trees, deciduous and conifers, causing the rotting of the roots.
The mushrooms are edible but some people may be intolerant to them. I never tried them.
The main part of the fungus is hidden underground and under the bark of the trees where the mycelial threads may extend for great distances. This stuff is practically invisible until the fruiting bodies, the lovely yellow mushrooms, appear.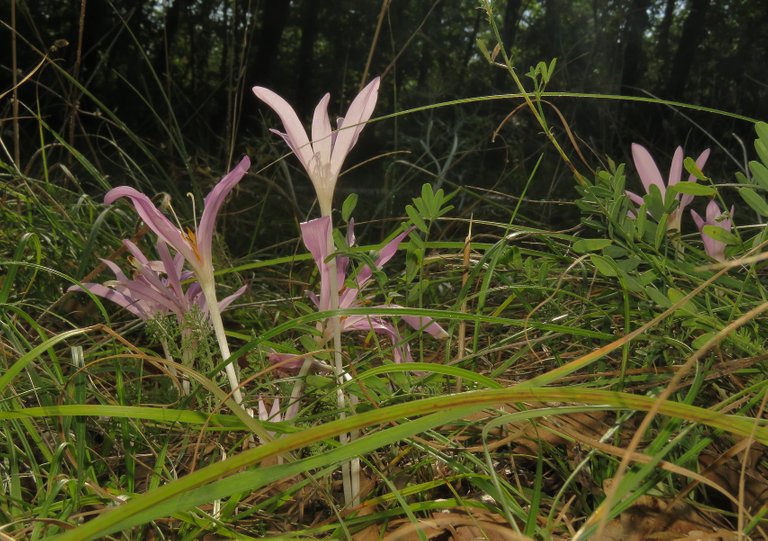 (Enlargeable)
I photographed also these pinky flowers while there, in the woods. These are flowers of the Colchicum autumnale, a poisonous plant that blooms In autumn and decorates the woods when many springtime flowers can't be seen around.
The symptoms of poisoning with this plant are similar to those of arsenic, and no antidote is known.
The poisonous mushrooms aren't the only potentially lethal stuff in these woods.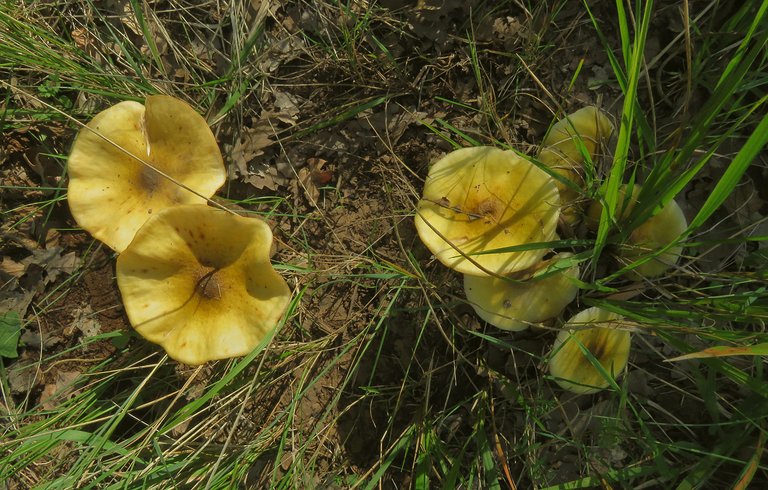 And that's it. It was just a short excursion, and I don't have much to show. As always in these posts on HIVE, the photographs are my work - THE END.