After a bit of driving, forty kilometers or so, I arrived at the forest where the following photographs were taken.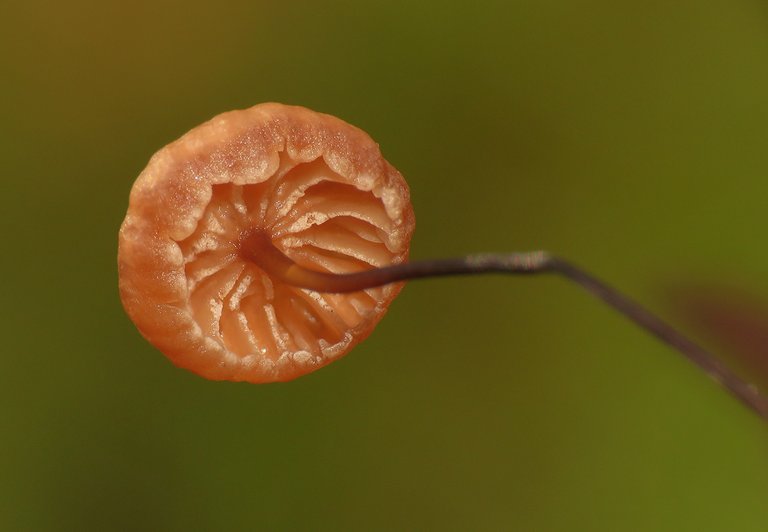 This is the small Marasmius siccus mushroom, seen through a macro lens. I found it among the fallen leaves ...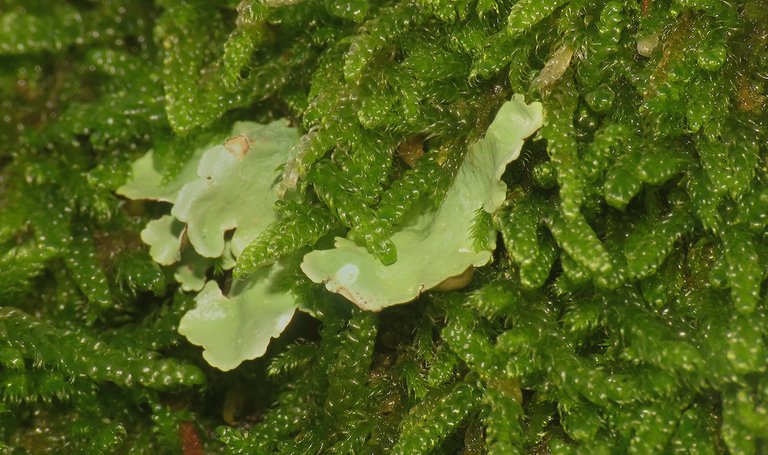 ... scattered around the trunk of the tree, covered with moss ...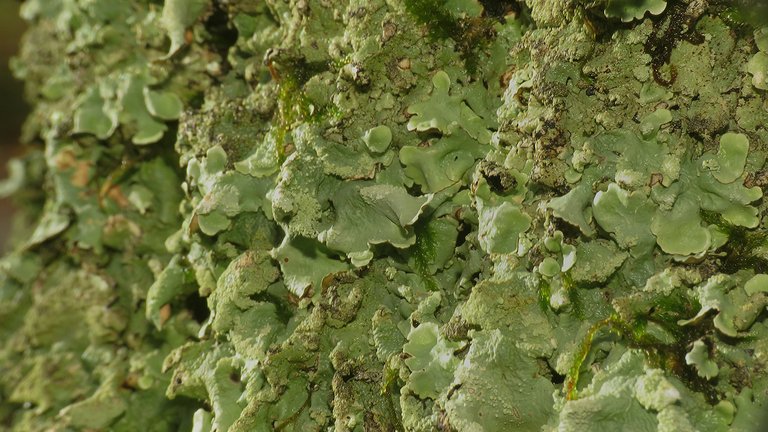 ... and lichens. I can't tell you the exact species of the moss, but the lichen is Flavoparmelia caperata, commonly known as the Common green shield lichen. Like all lichens, this is a composite organism. The Flavoparmelia caperata is formed by cyanobacteria living among fungal filaments. This is some kind of colony made of bacteria and fungi living in a mutualistic relationship.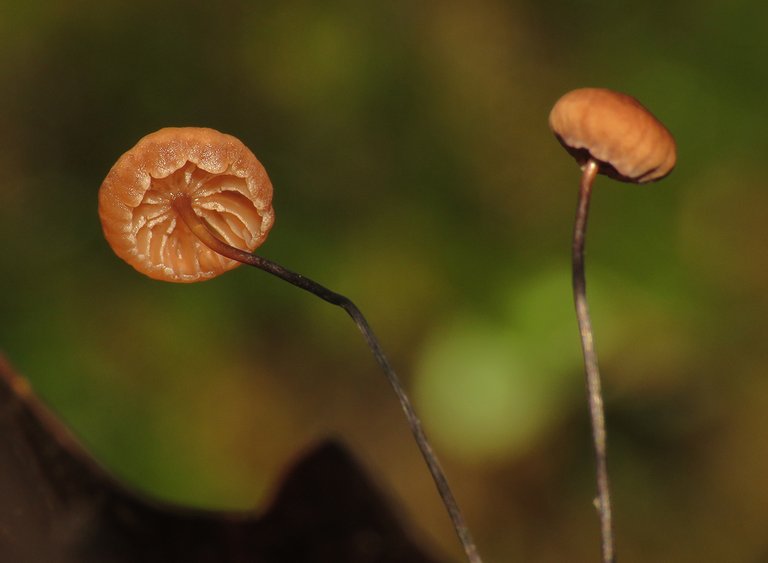 Marasmius siccus are small mushrooms that grow on rotting wood and leaf litter in deciduous forests.
The fruiting bodies shown in this post were attached to the leaf fallen from the oak tree.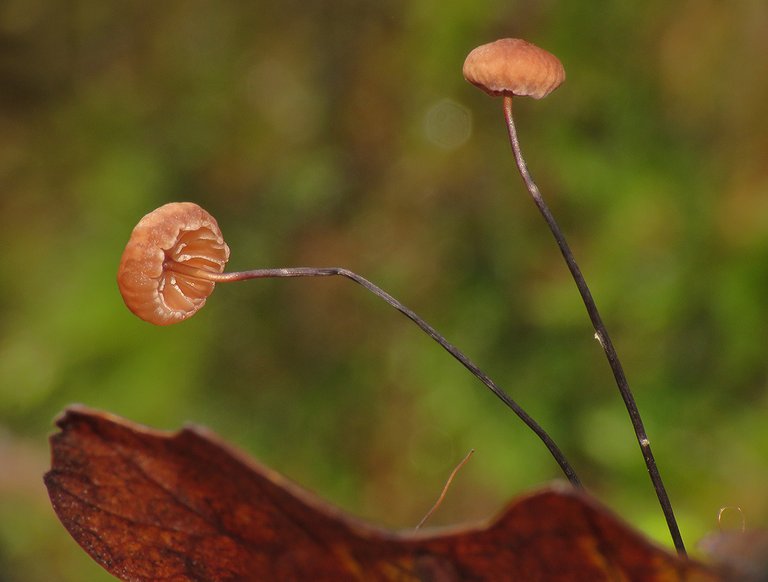 Today I found only two Marasmius siccus, but they usually appear in larger groups.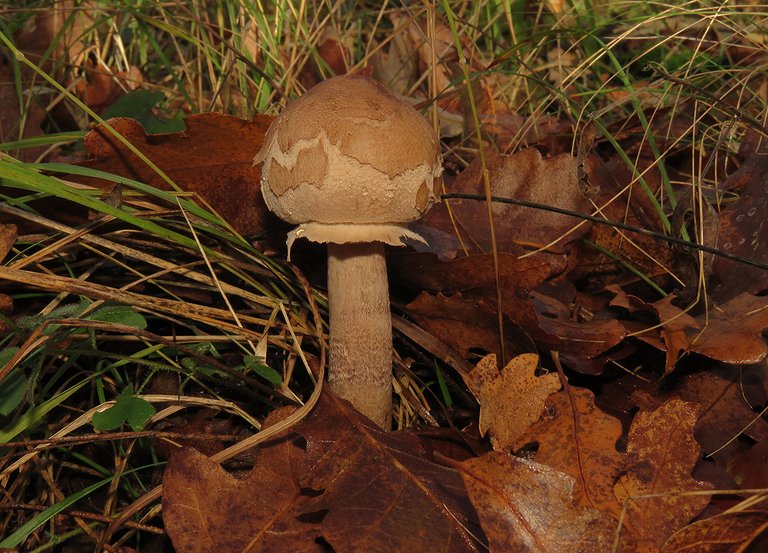 Macrolepiota procera it's a much bigger mushroom. One of the biggest in this area.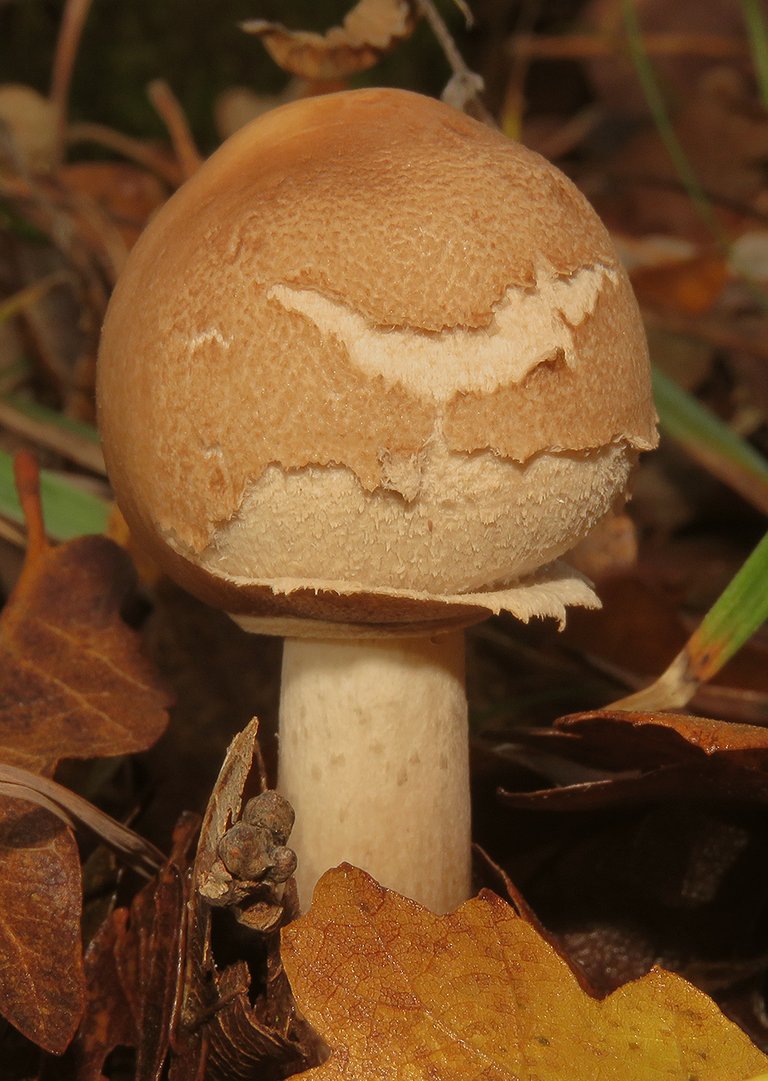 Today I found only a couple of relatively small, not completely developed fruiting bodies.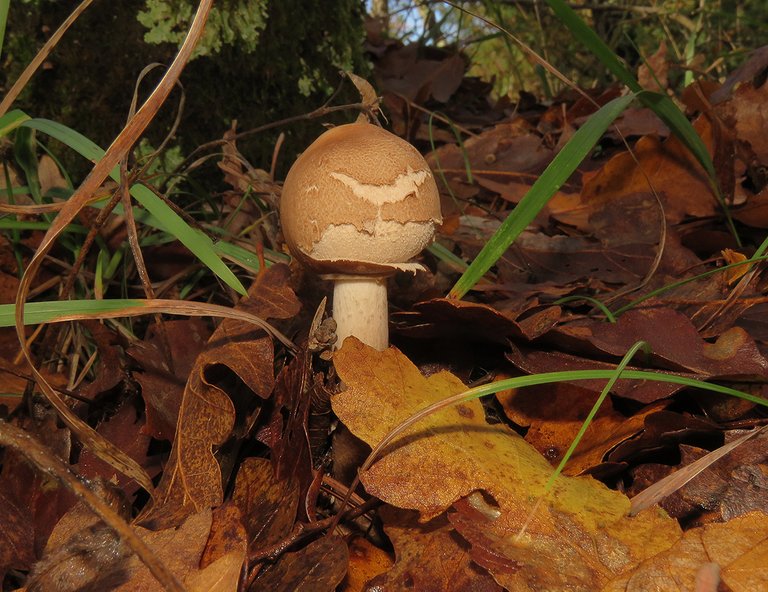 This species is commonly known as the Parasol mushroom.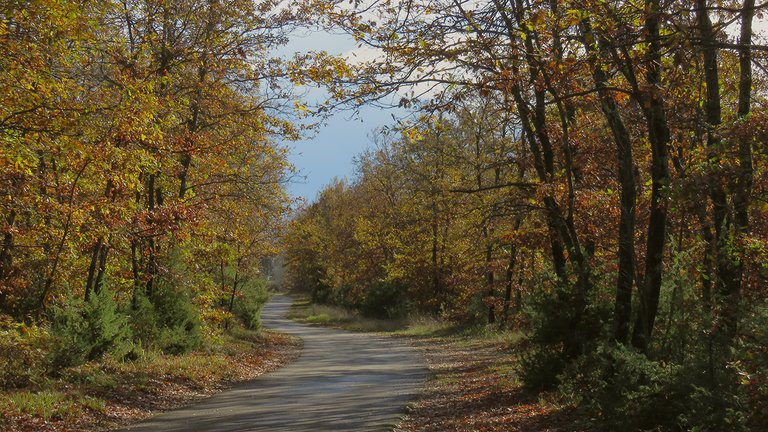 After some more walking along the country lane that leads through the woods and passes by a series of farms and villages ...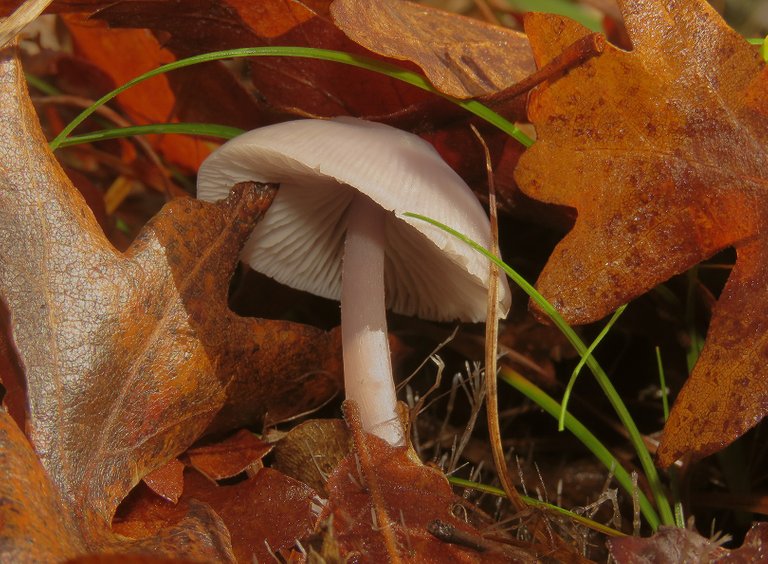 (Enlargeable)
... I came across this Mycena pura mushroom.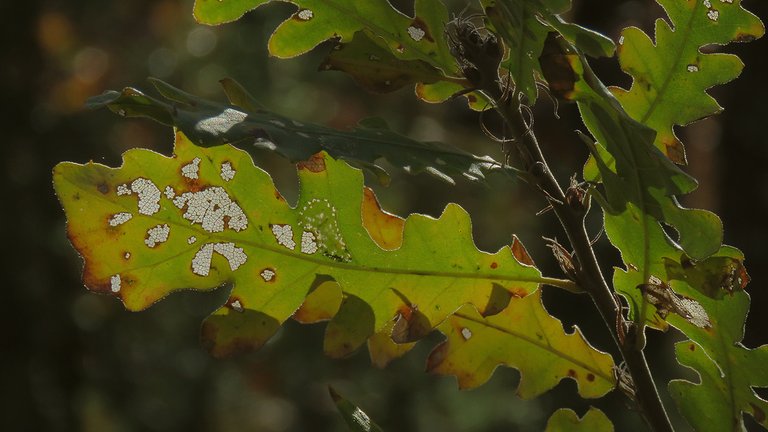 On my way back to the car ...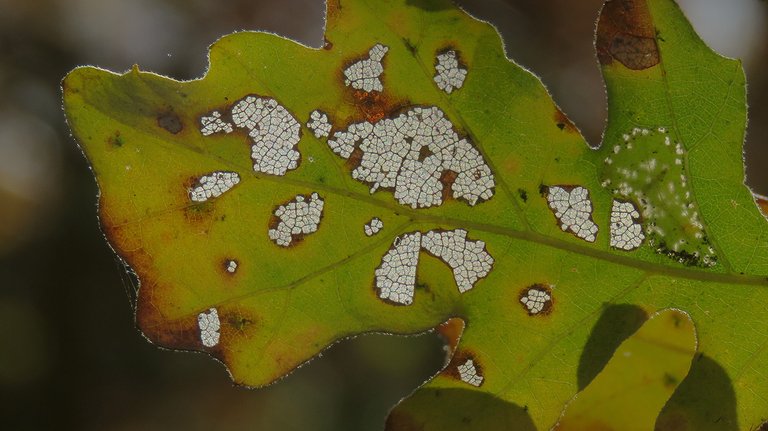 ... I photographed this still green and partially transparent leaf ...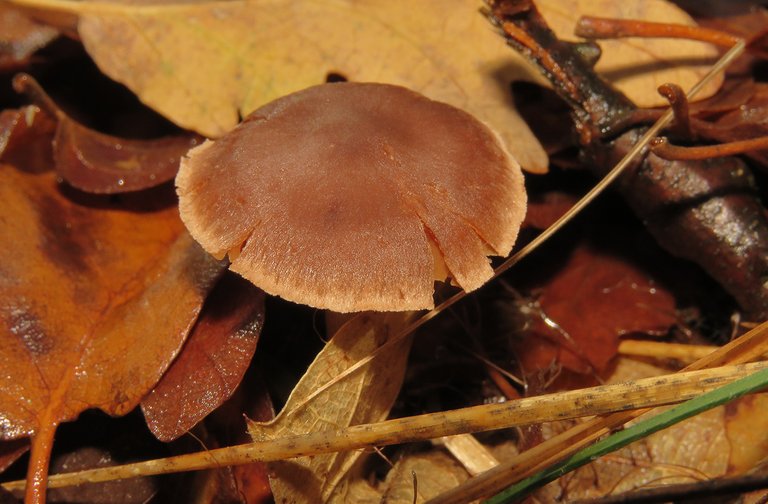 ... and this small, brown mushroom that I wasn't able to identify.
And that's all. As always in these posts on HIVE, the photographs are my work - THE END.