Mushrooms are pretty hard to find this autumn, here where I live. A couple of days ago, I went for a walk through the woods in the hope to find some, but there was a bit of driving to be done first because I was planning to explore the inland area about sixty kilometers from my hometown.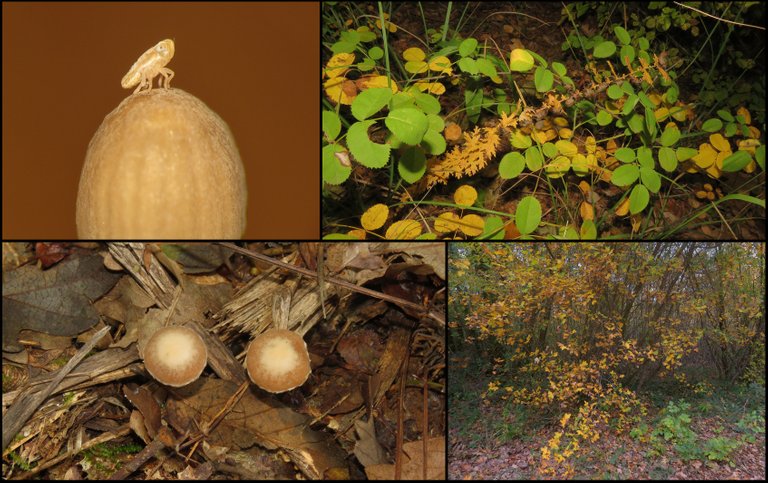 (Enlargeable)
I didn't catch anything big or spectacular ...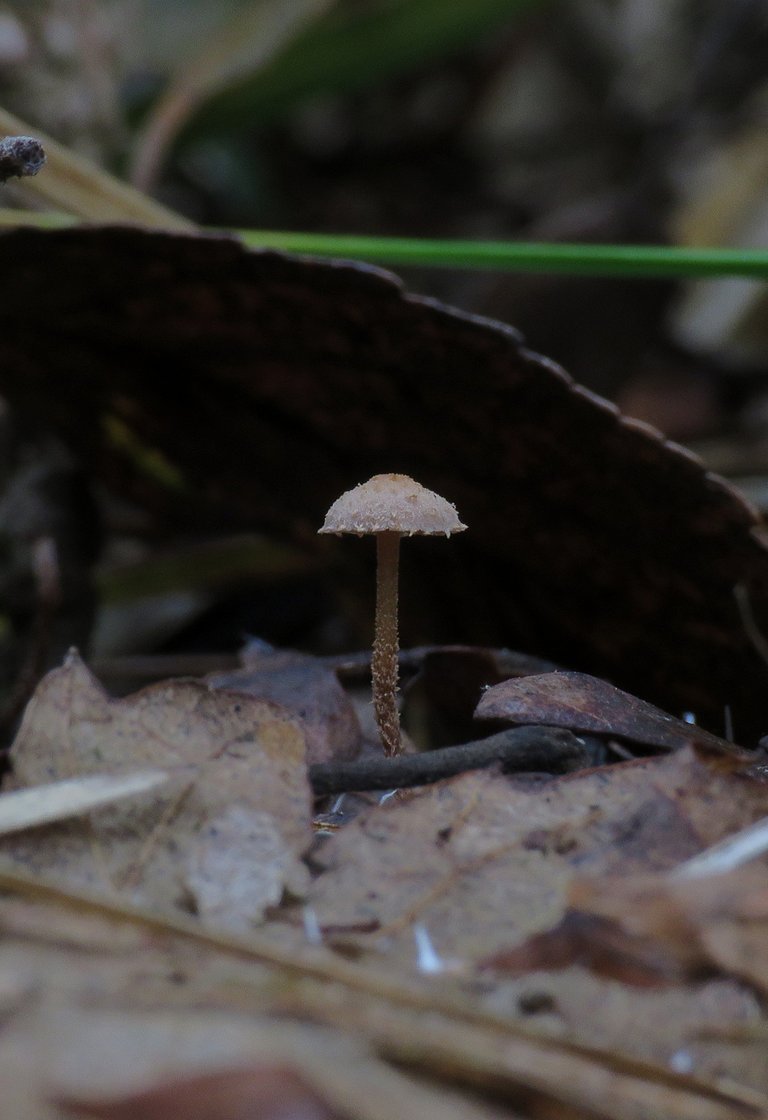 ... but the small things I found on that occasion were pretty interesting ...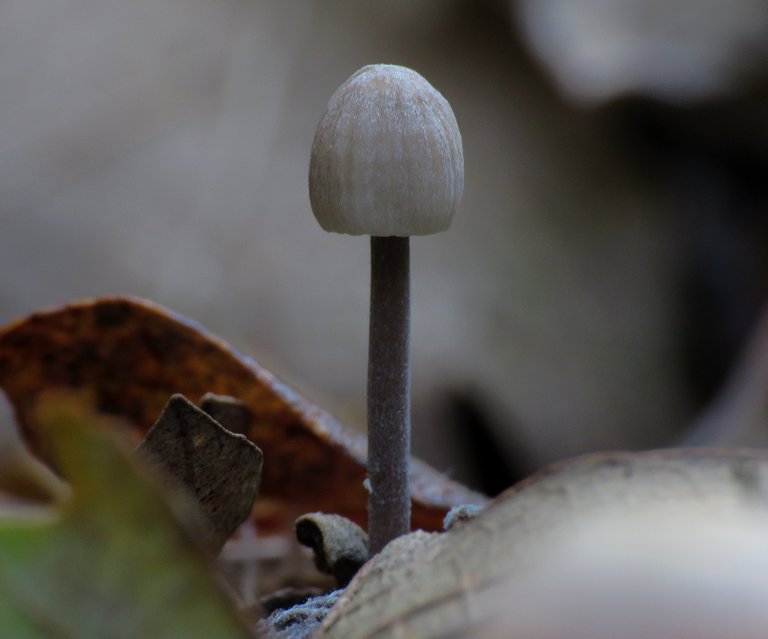 (Enlargeable)
... and, fortunately, I have the macro lens that can create a bit of spectacle using only that minuscule stuff.
While photographing this Mycena mushroom, probably Mycena leptocephala, but I'm not sure about the exact species ...
(Enlargeable)
... some small creature appeared from the opposite side of the stalk and quickly hid under the closed umbrella of the cap.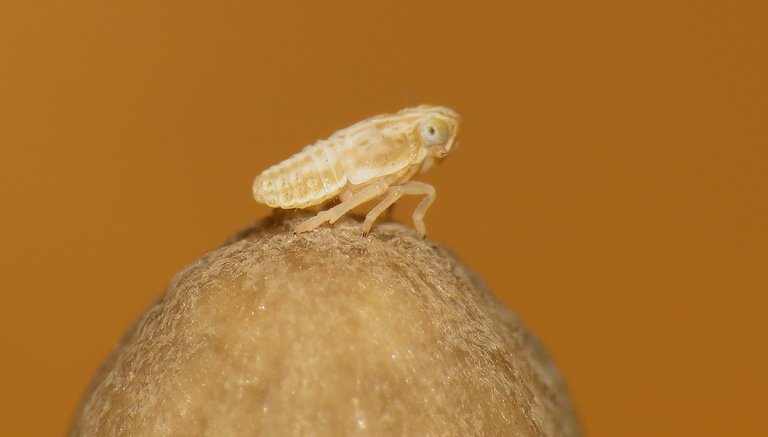 This is the young nymph of some leafhopper. Quite a few seemingly identical species can be seen around, so I can't tell you exactly which Cicadellidae is this.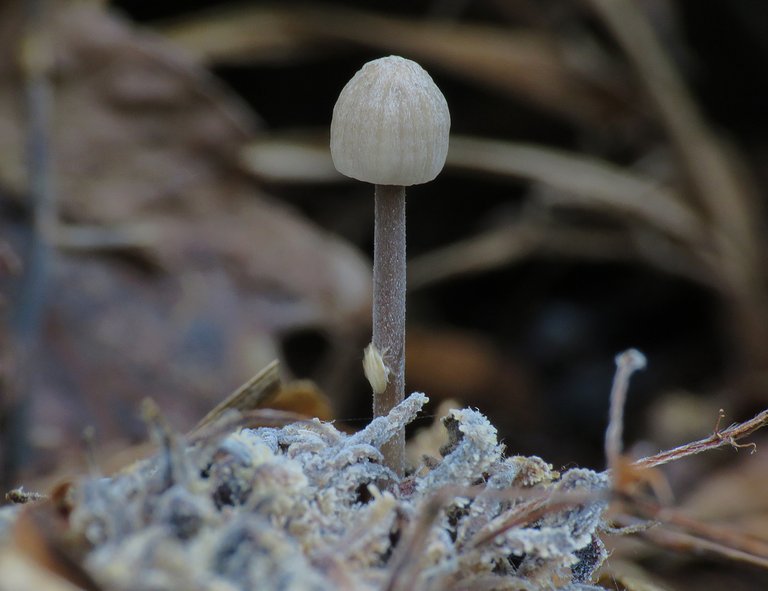 The mushroom looked the best when photographed in the low natural light provided by the cloudy day. That required a relatively long exposure. The shutter speed was definitively too low to freeze the insect in motion, and since the leafhopper was mostly running up and down the stalk, getting always motion-blurred in the picture ...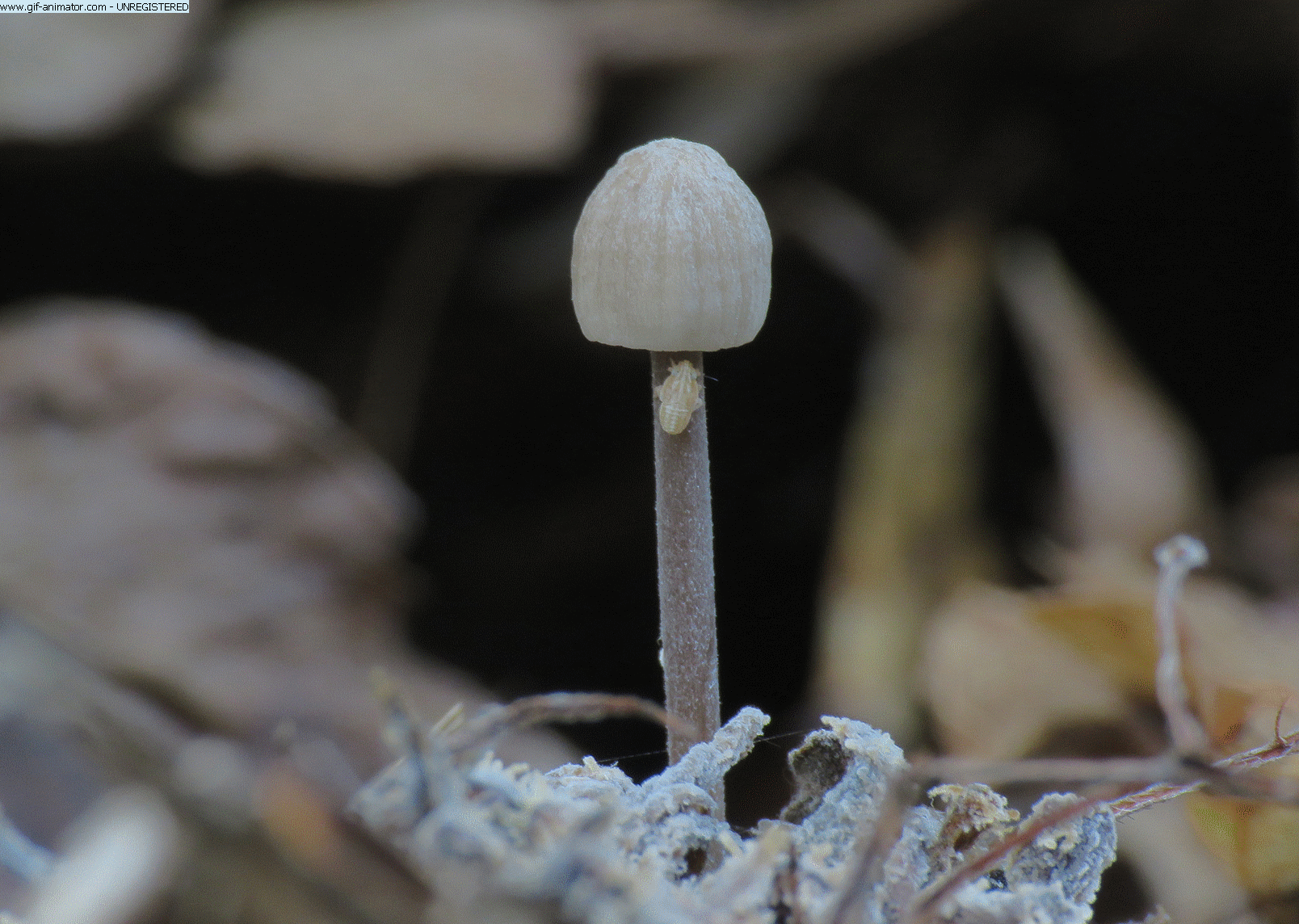 (Enlargeable)
... I decided to take a couple of consecutive shots using the burst mode and create a GIF or two later at home.

(Enlargeable)
When the insect climbed on the top of the cap, it was time to get a few portraits, using the high shutter speed accompanied by the flash.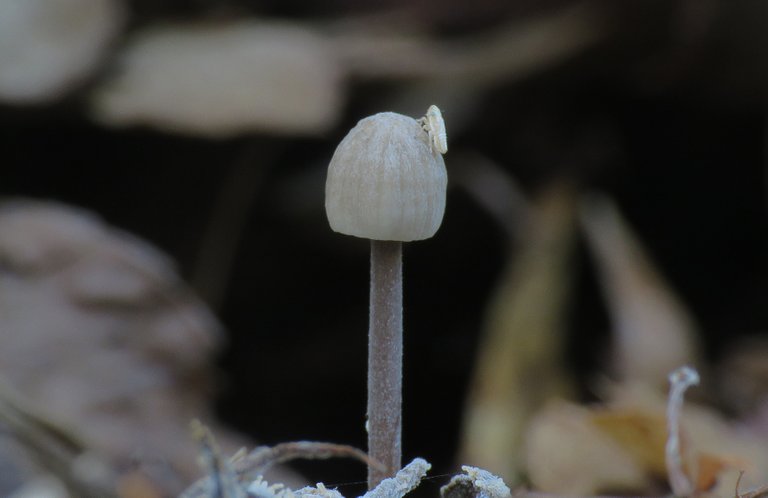 (Enlargeable)
For this photograph, the minuscule leafhopper stood still long enough, so I was able to get the scene in natural light.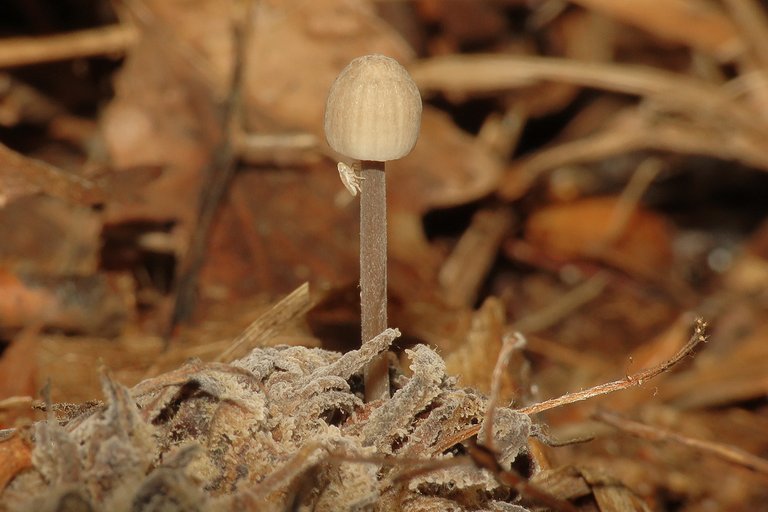 I spent almost an hour with this fast little creature.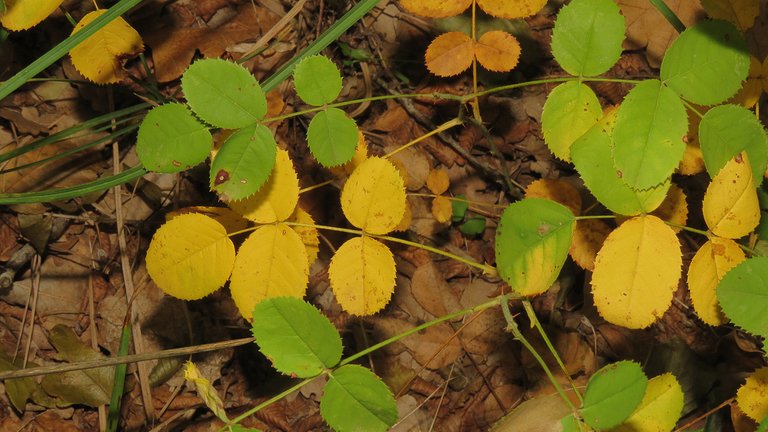 The leaves around me ...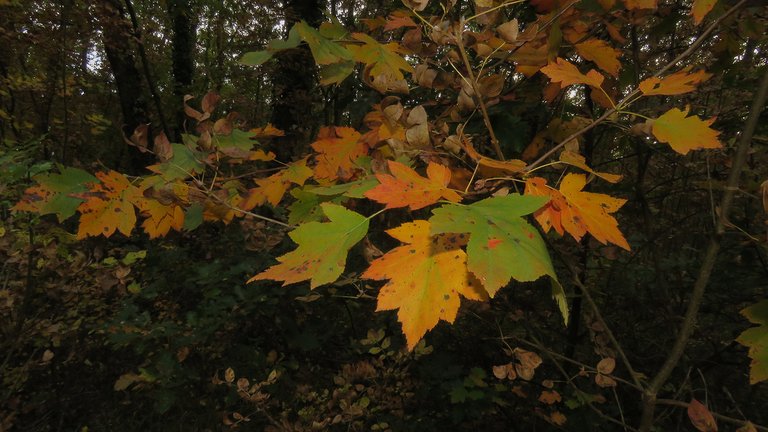 ... and those above me ...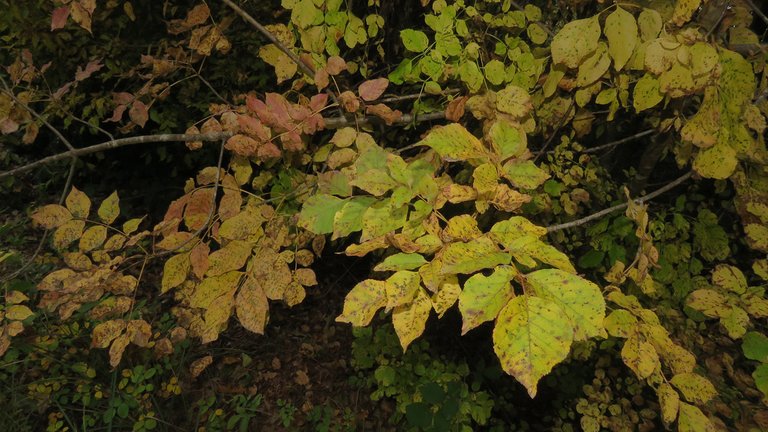 ... were lovely and colorful, so the overall atmosphere wasn't so gray as the overcast sky could suggest.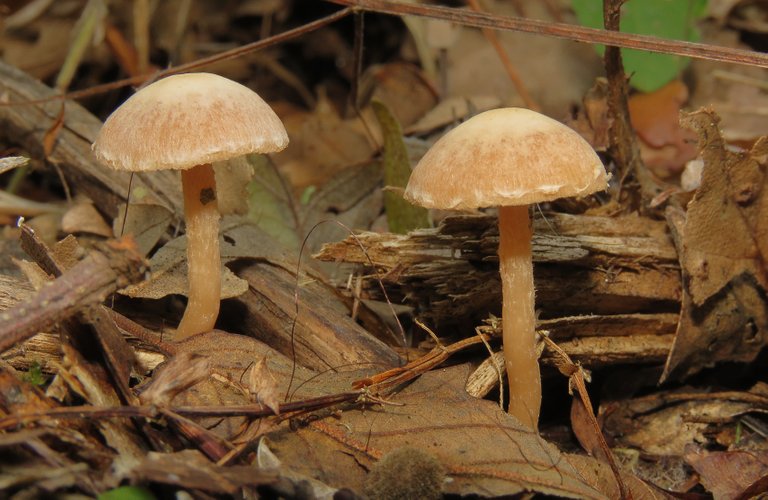 (Enlargeable)
A bit later, while sitting in the same spot, I noticed these two Tubaria furfuracea mushrooms.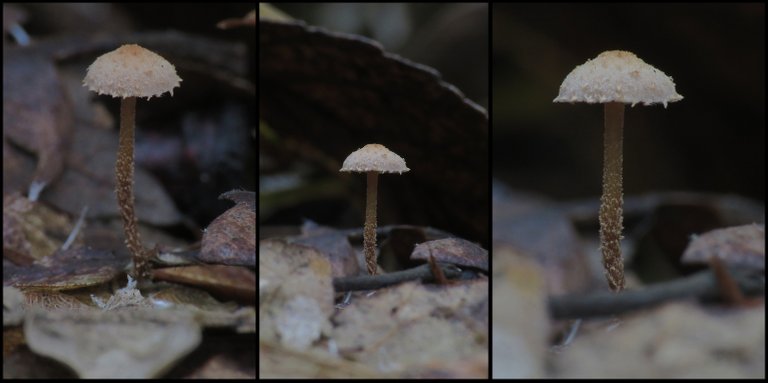 (Enlargeable)
Five or six meters further, I photographed some minuscule mushrooms that looked a bit like miniature versions of the large shaggy Parasols. I don't know what species is this.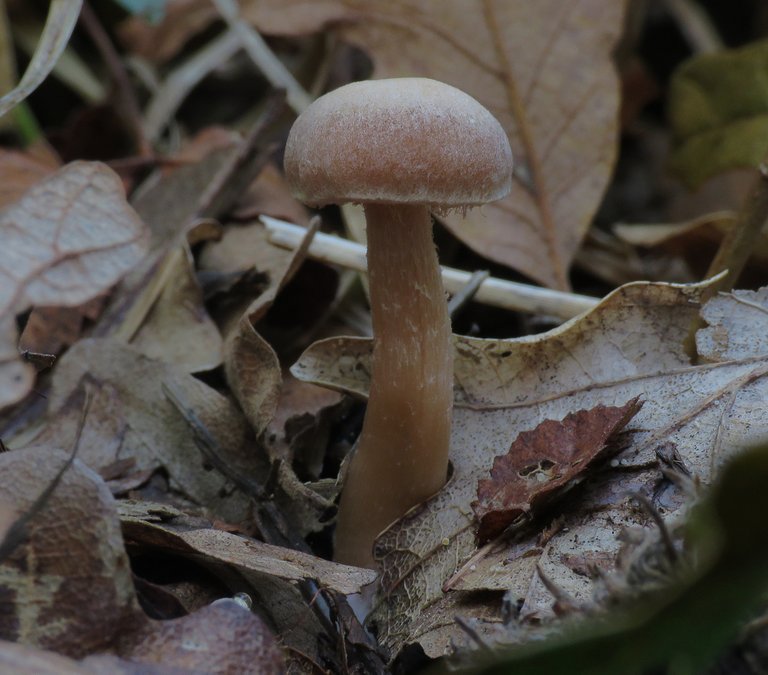 (Enlargeable)
After a bit of walking, I sat down again, to photograph another Tubaria furfuracea. This one was bigger than the previous two, but the cap wasn't completely spread and developed.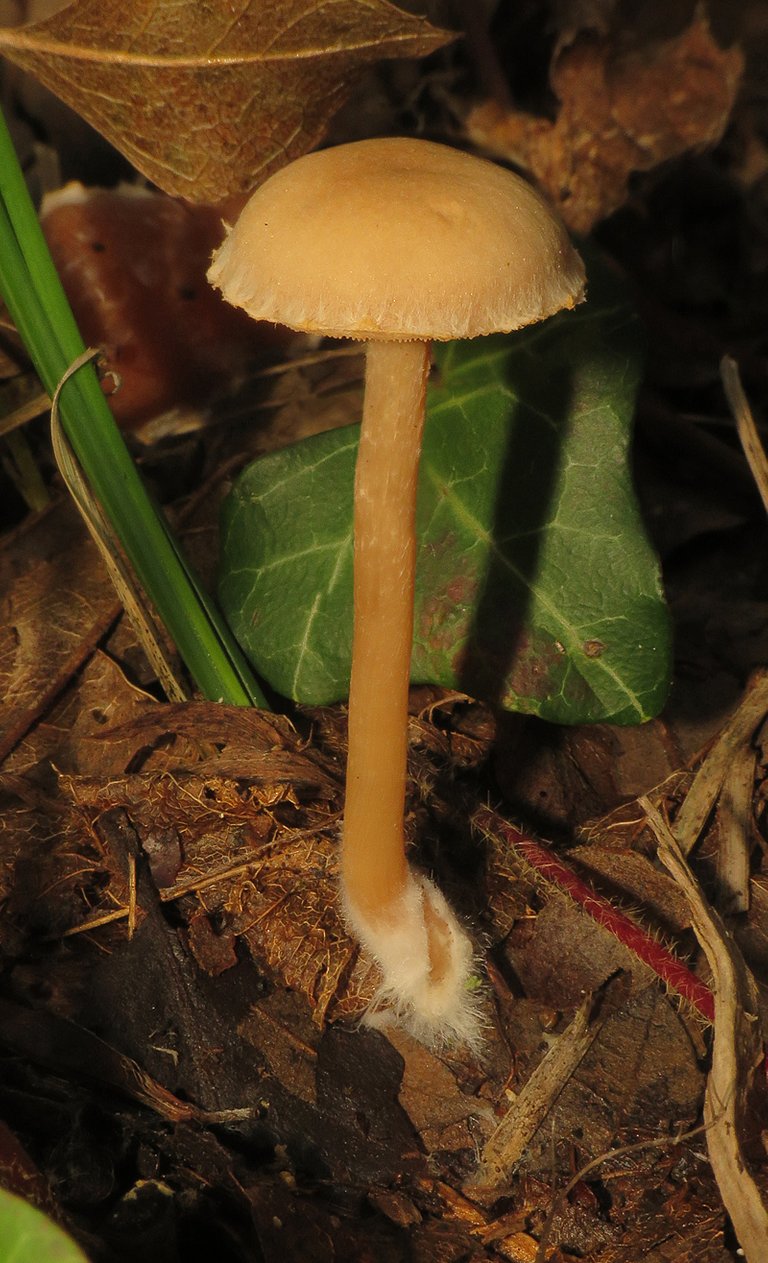 Here you can see a Laccaria laccata mushroom.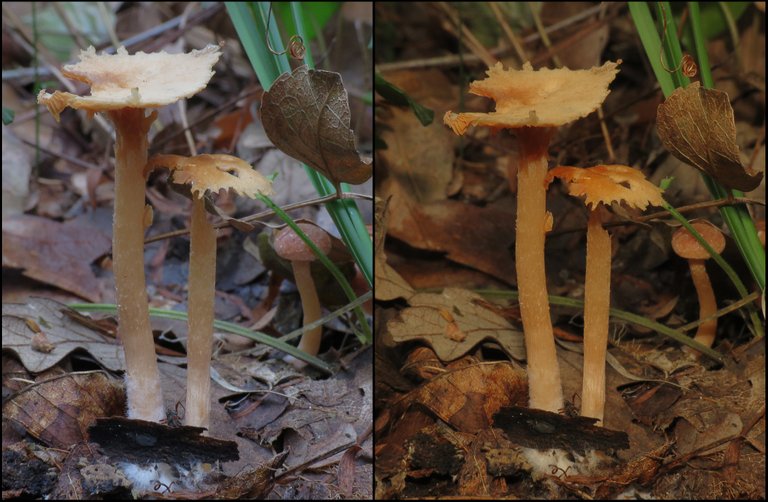 (Enlargeable)
I found a small group near the place where the first mushroom of this post was photographed.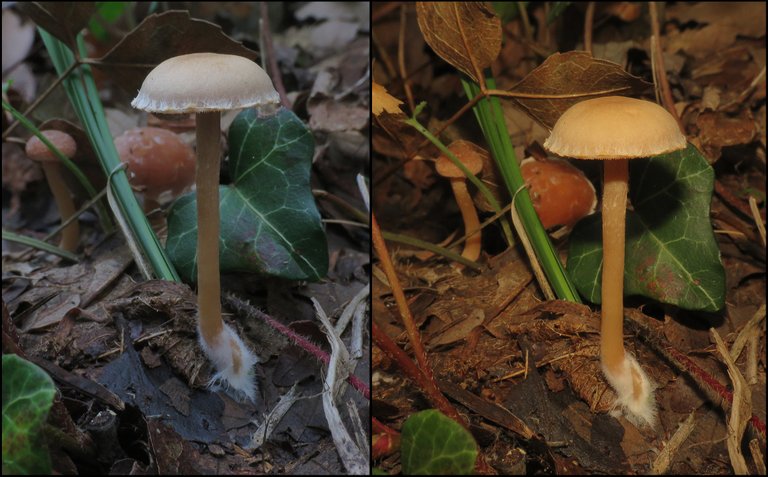 (Enlargeable)
Some time later, on the way back to the car ...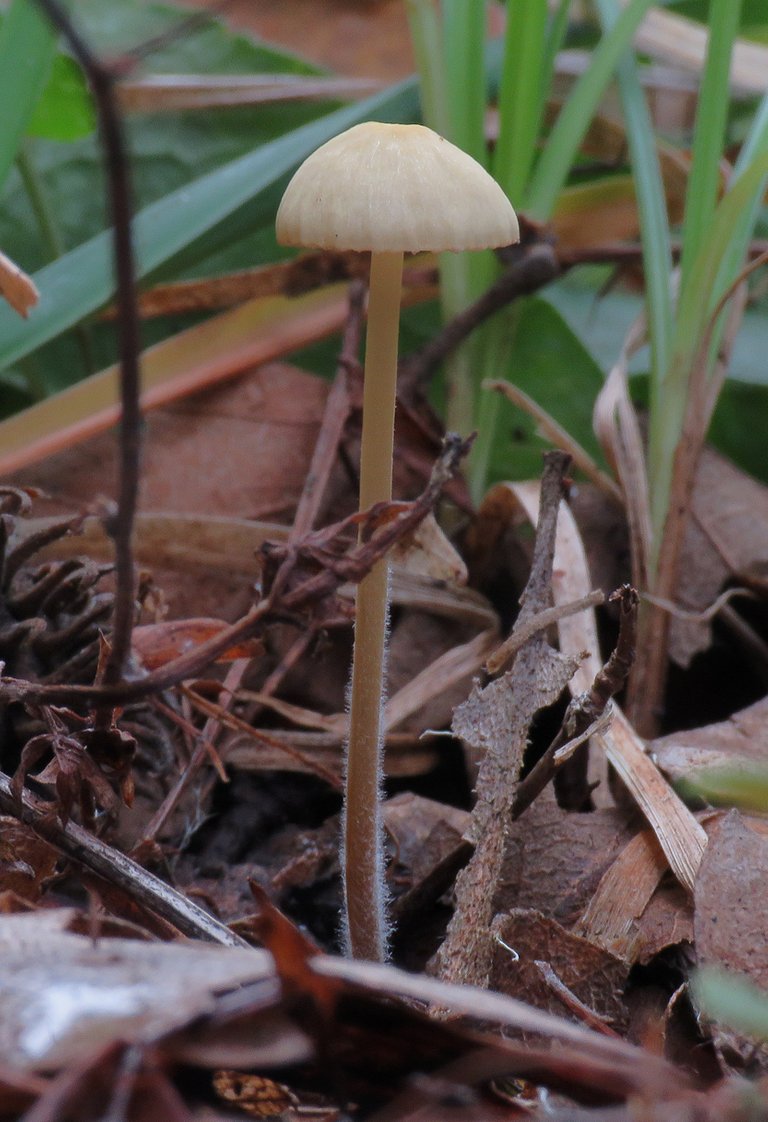 ... I found another small, elegant mushroom ...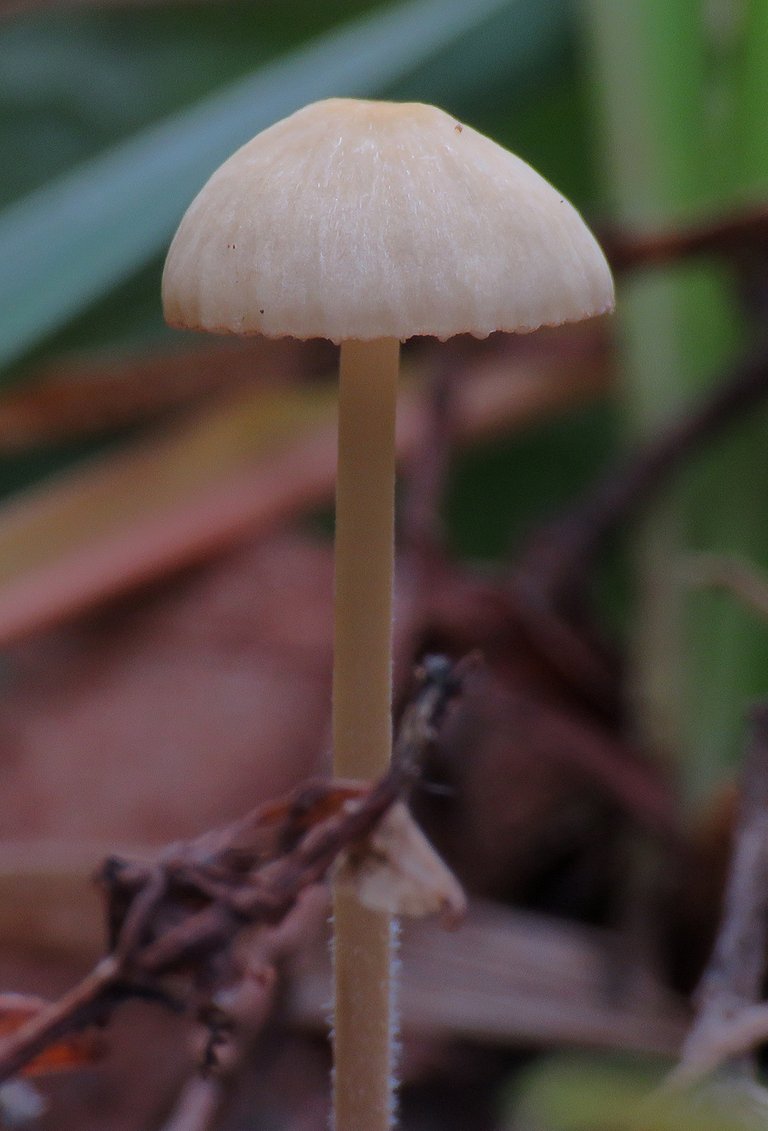 ... that I wasn't able to identify.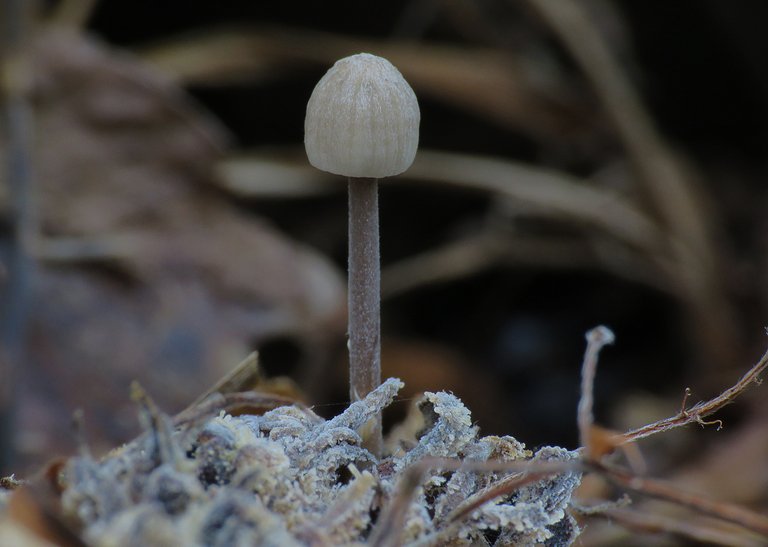 And that's it. As always in these posts on HIVE, the photographs are my work.