Today, early in the morning, I sat in my car and drove about sixty kilometers to have some good time in the woods and if possible, find some mushrooms along the way.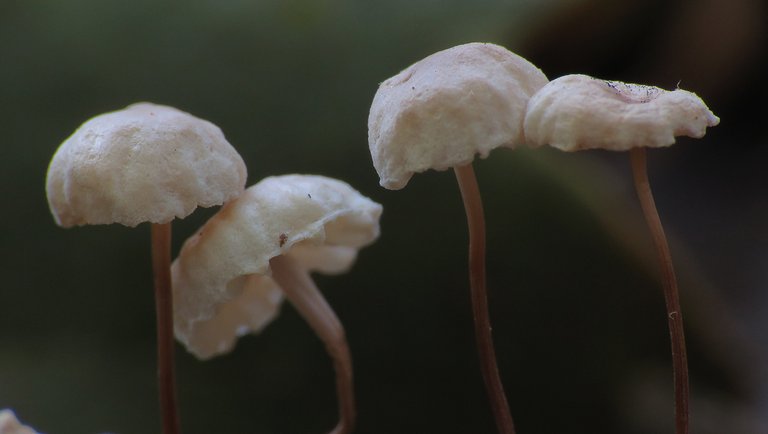 I took a macro lens with me. fortunately ...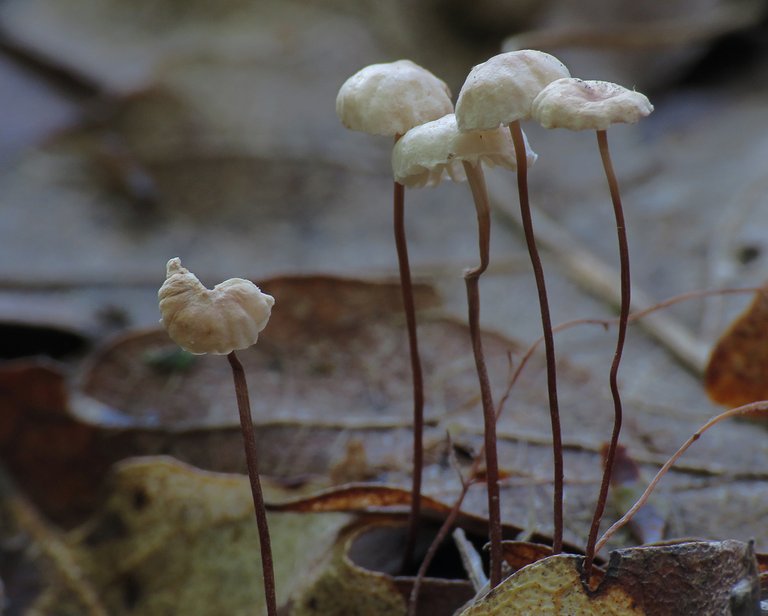 ... because no normal, big enough mushroom was to be found anywhere on the forest floor.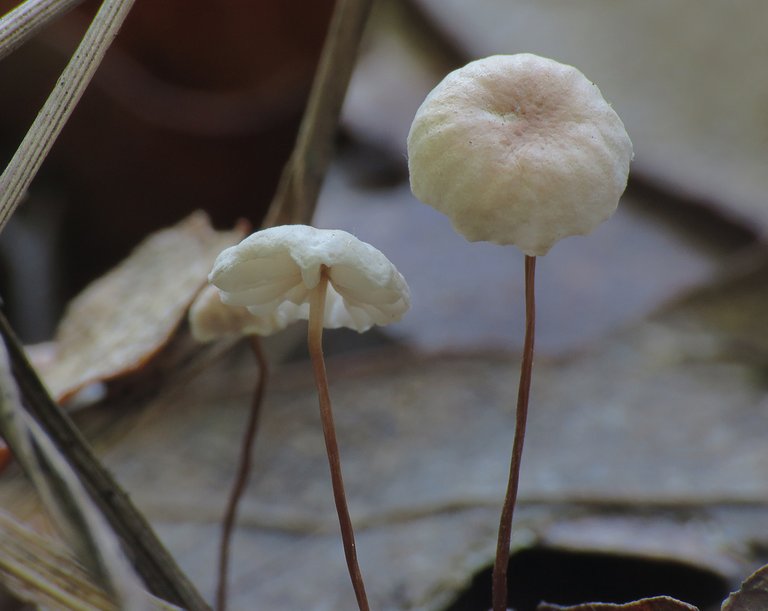 Only these minuscule ones were present in some areas under the trees.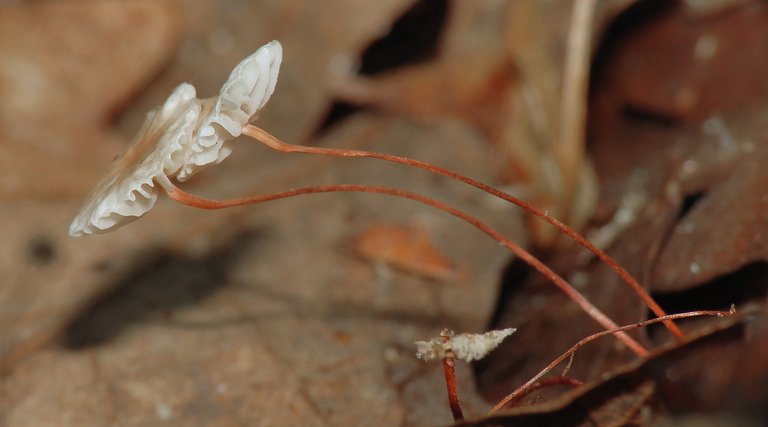 I started taking photographs with the flash on because the atmosphere wasn't very luminous in the shade of the trees. But ...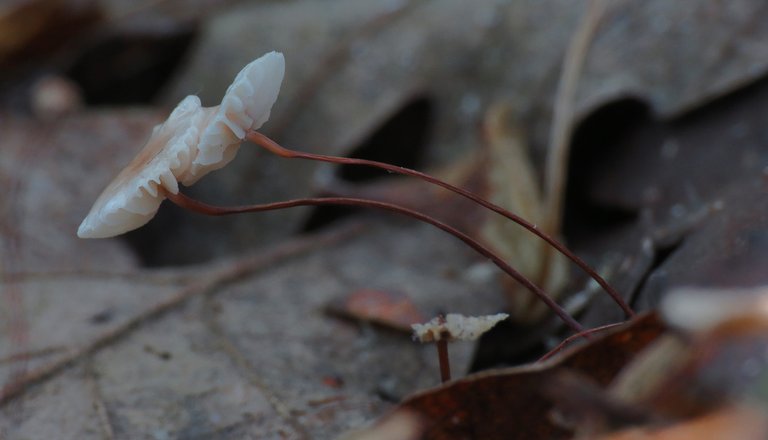 ... I liked how the minuscule umbrellas looked in natural light, so I continued with long exposure shots that require more time and patience.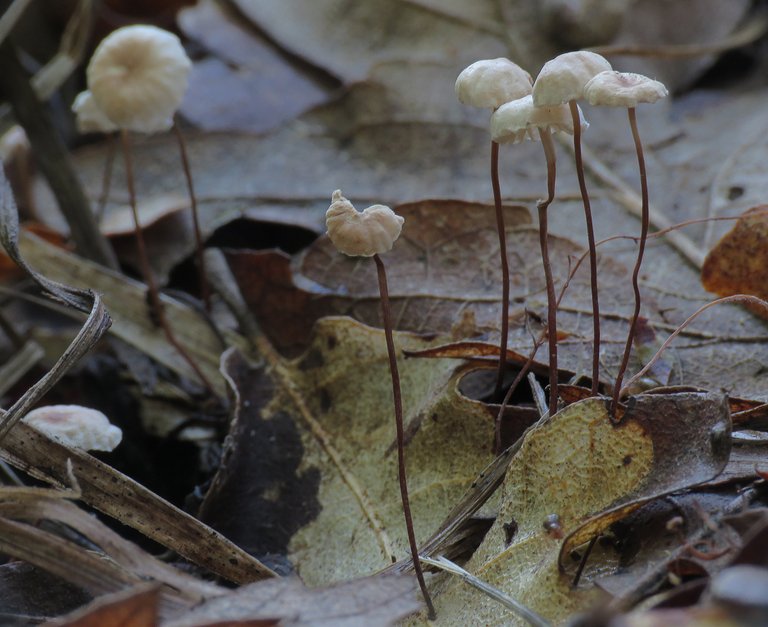 (Enlargeable)
These are the manifestations of Marasmiellus quercophilus, a fungus present on the rotting foliage fallen from the oak trees.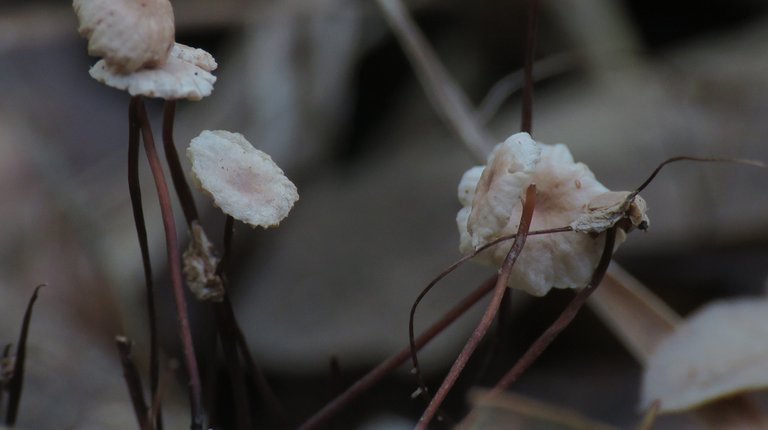 Elongated fruiting bodies appear in groups, sometimes in dozens on a single leaf.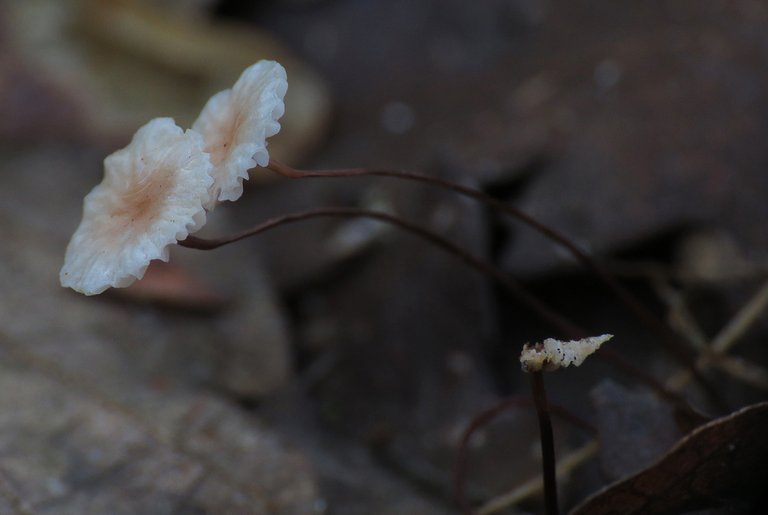 Some of the Marasmiellus on these photographs look pretty dry. That's not a problem. The minuscule mushrooms are capable of rehydrating to their original size and shape after drying.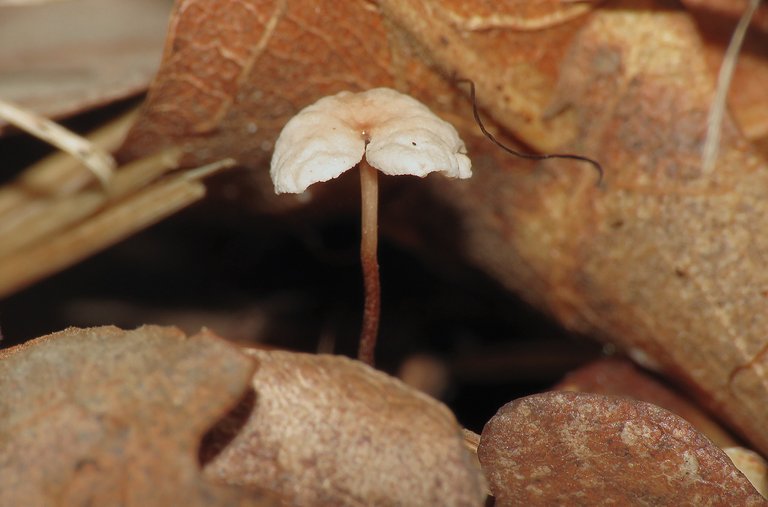 Some, like the one in this photograph, grew on the older layer beneath the recently fallen leaves.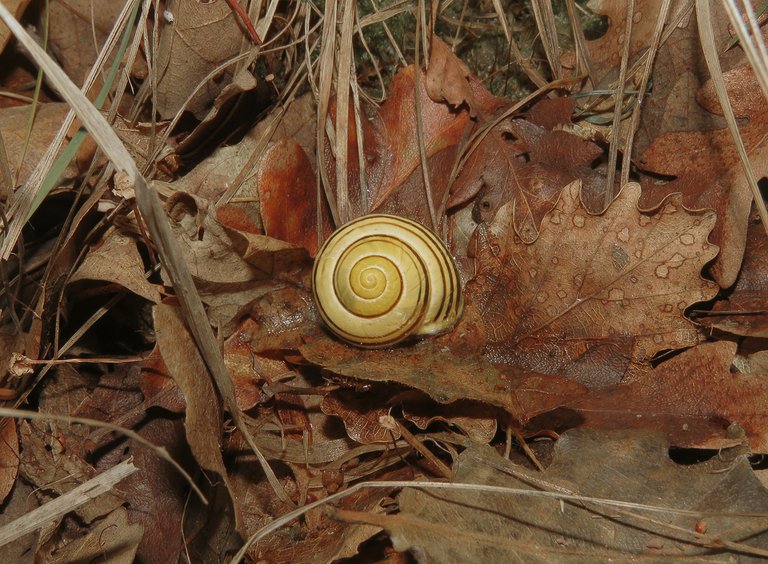 Just about twenty centimeters from the mushroom miniatures, I found a beautiful empty shell of the Cepaea nemoralis snail.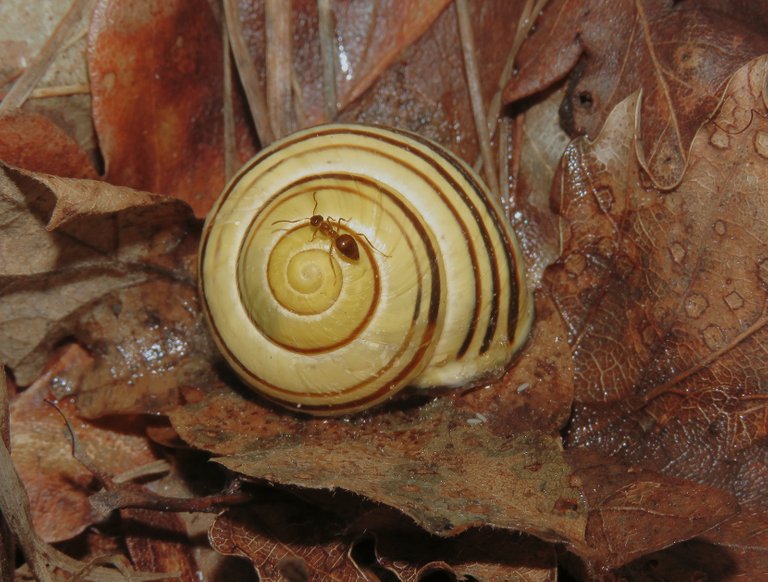 (Enlargeable)
At one point, an ant ran across the shall, and I was lucky to catch him on camera.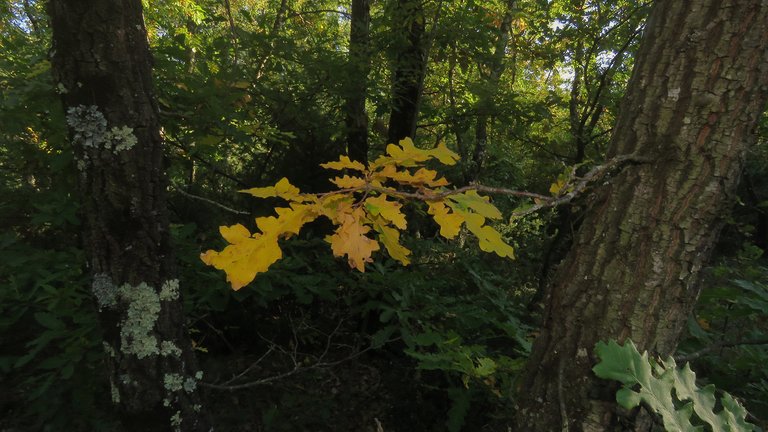 About twenty meters further ...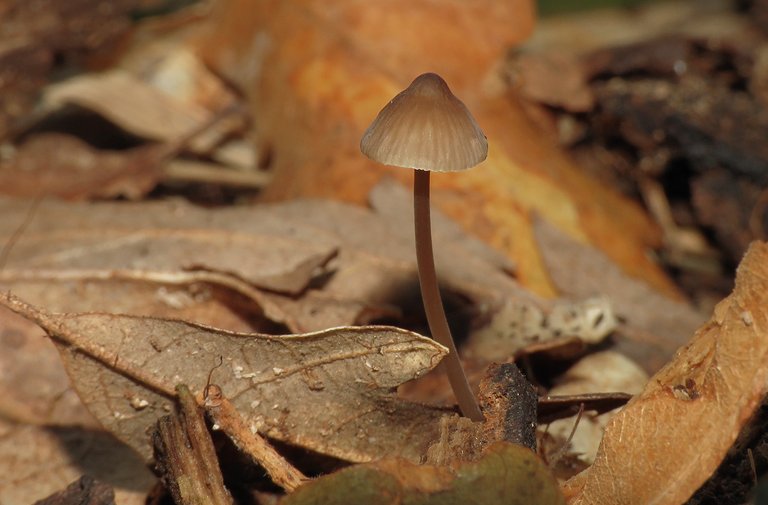 ... under another tree ...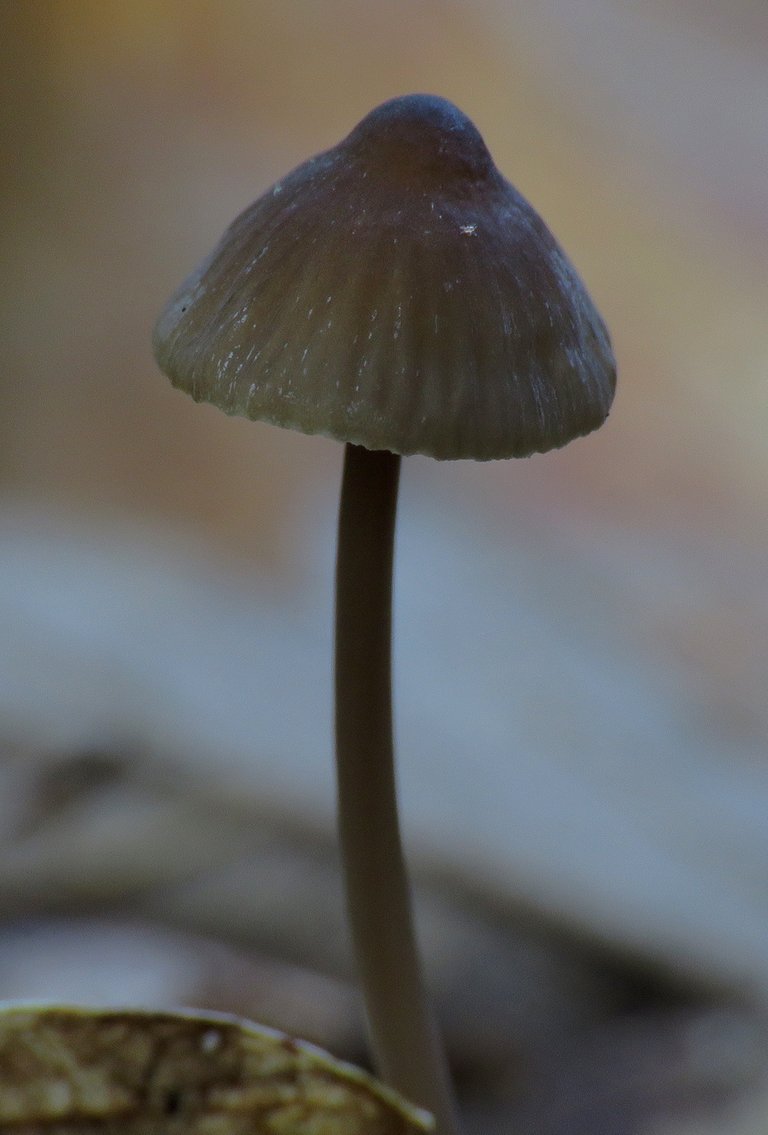 ... I found a slightly bigger mushroom. I mean, this is still minuscule macro stuff, but considerably thicker and more robust than the previous species.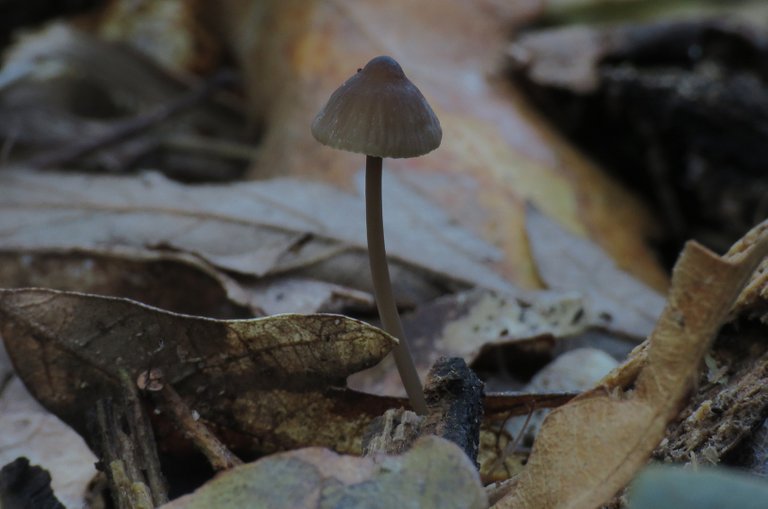 (Enlargeable)
This small mushroom, the Mycena leptocephala grows on decaying wood of both deciduous and conifer trees.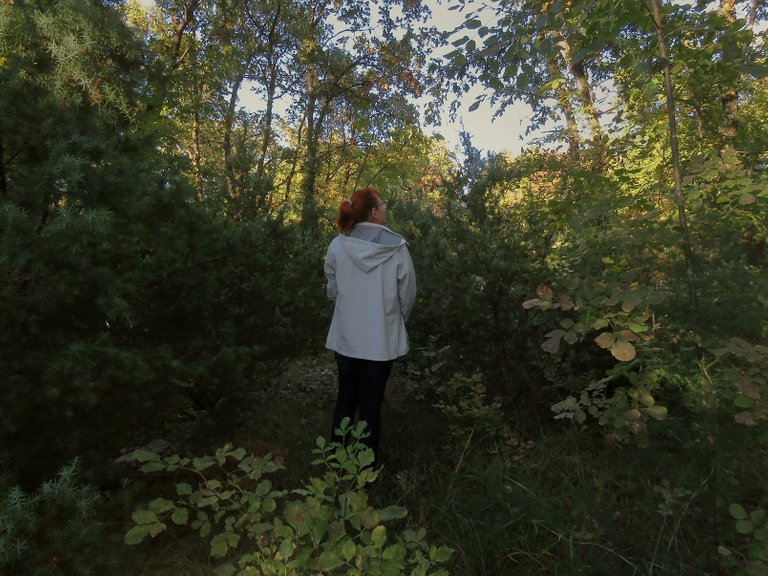 (Enlargeable)
After a bit of rambling through the forest ...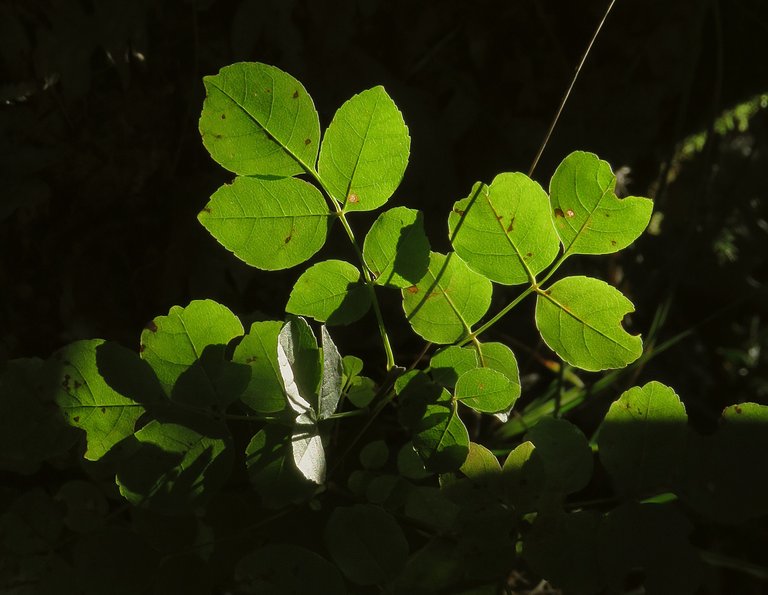 ... as the sun was getting stronger ...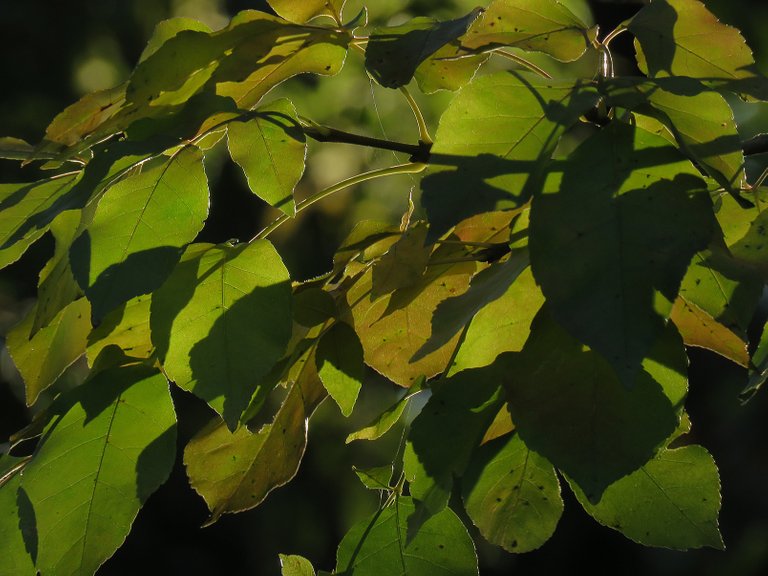 (Enlargeable)
... and the overall atmosphere brighter ...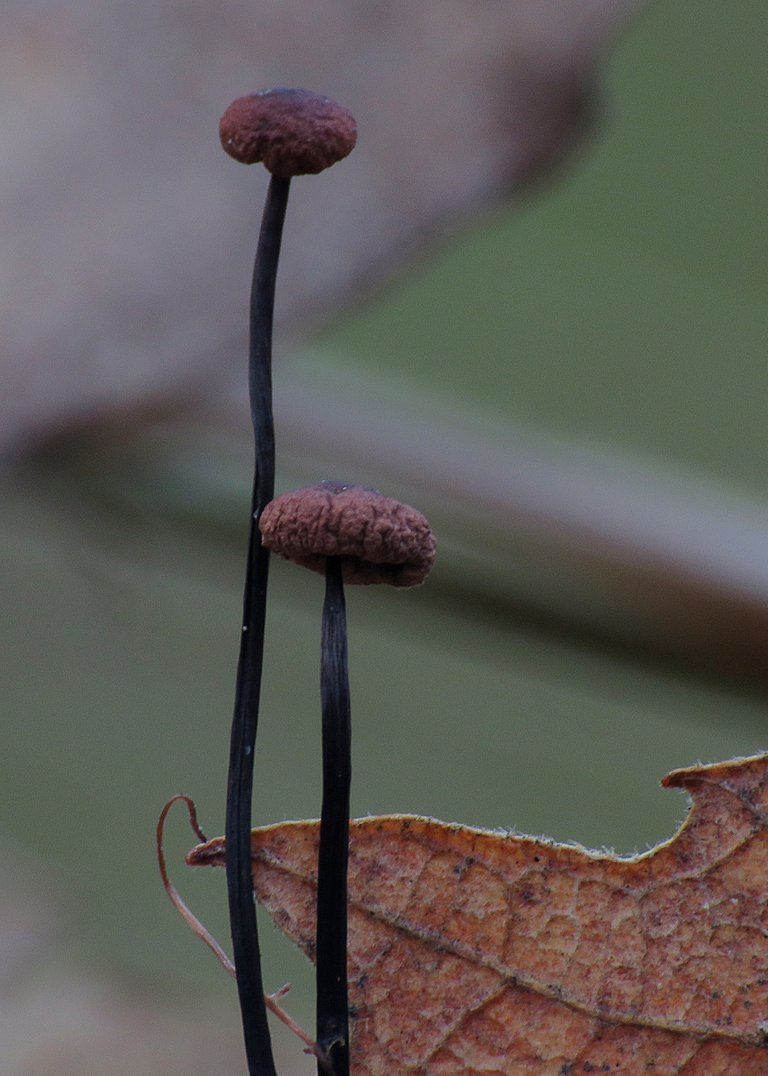 I came across some amazing little mushrooms that I've never noticed before.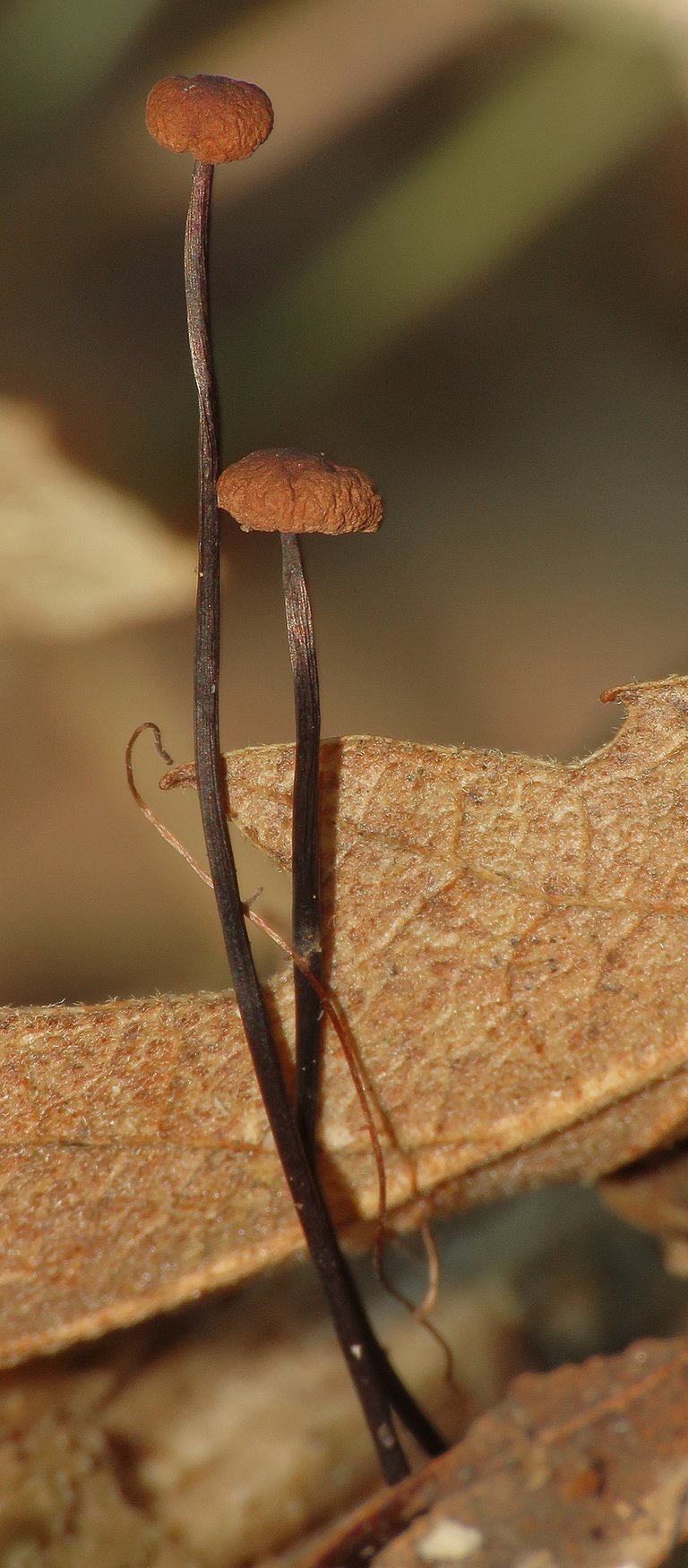 (Enlargeable)
I found them in the shade, under dense vegetation. The place wasn't well lit, so at first, I took a few shots with the flash on ...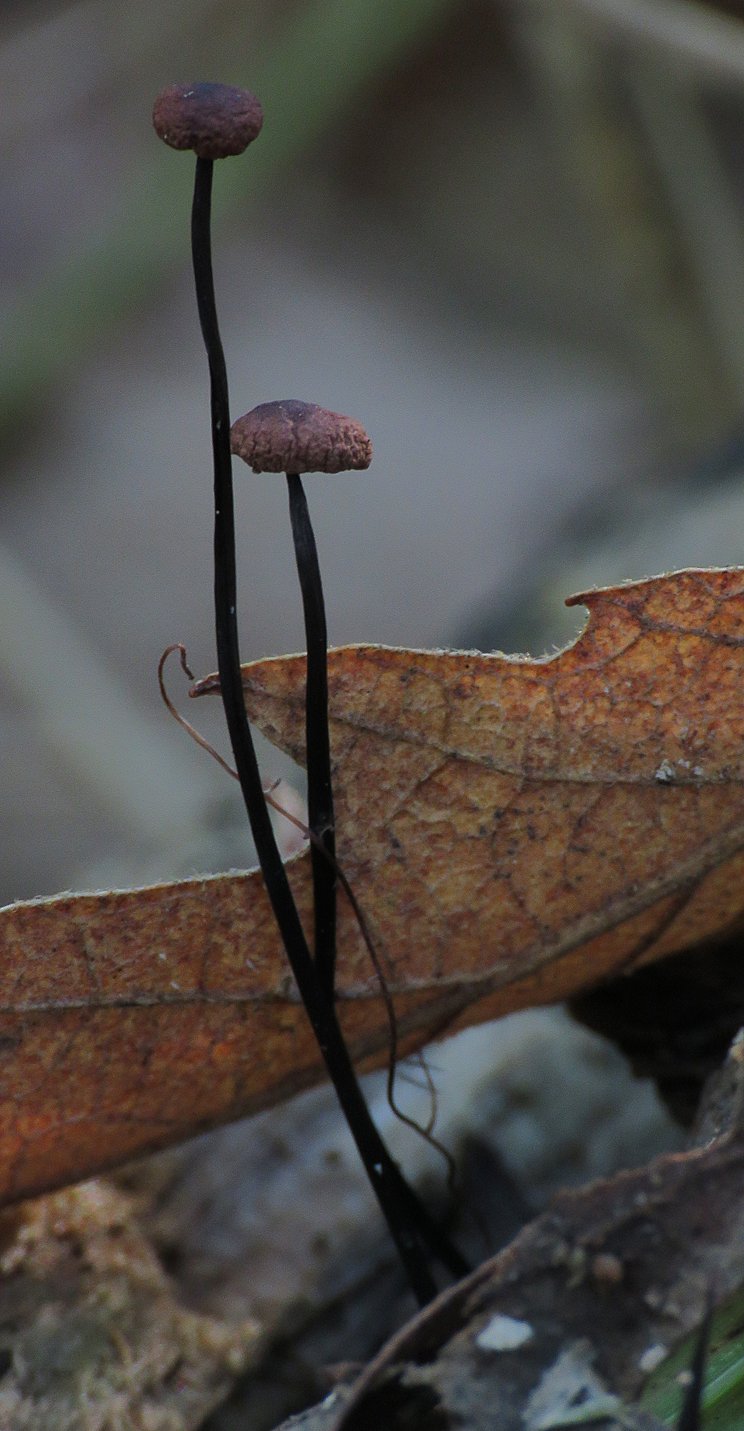 ... but their shape and colors looked much better in natural light, so after a bit of struggling, I was able to get this relatively good, clear enough shot ... after quite a few unsuccessful attempts.
These mushrooms, the Gymnopus androsaceus grow on rotting wood and foliage, mainly in deciduous forests. The mushrooms in these photographs are pretty dry. When in good shape, they look slightly different. The stalks are more or less the same, but the cap is spread like a little parasol. Because of their long, thin stalks, these small mushrooms are commonly known as Horsehair parachutes.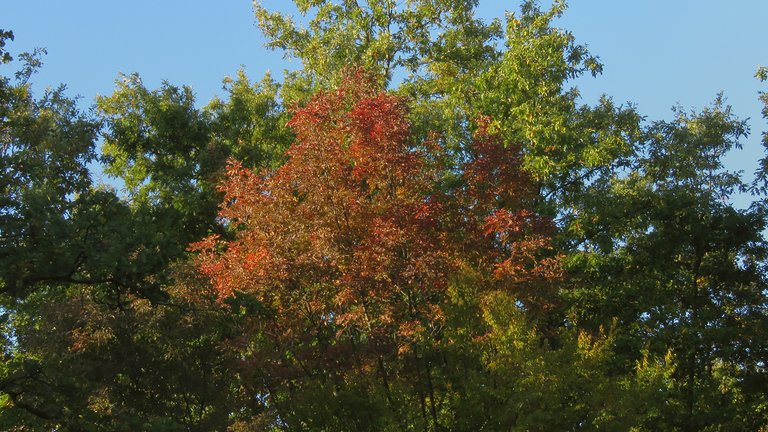 Before reaching my car ...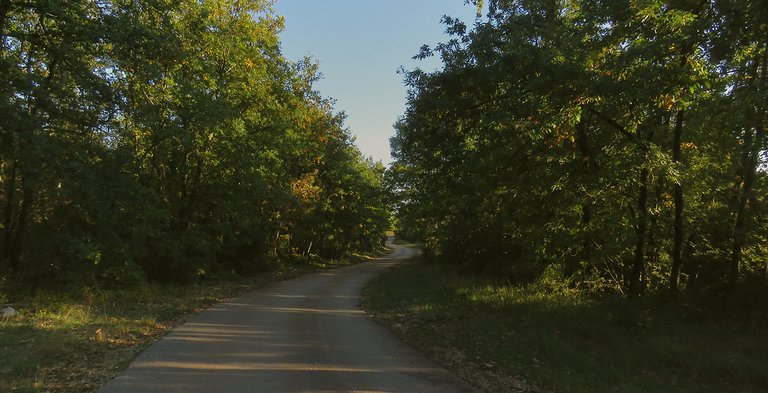 ... and leaving the forest ...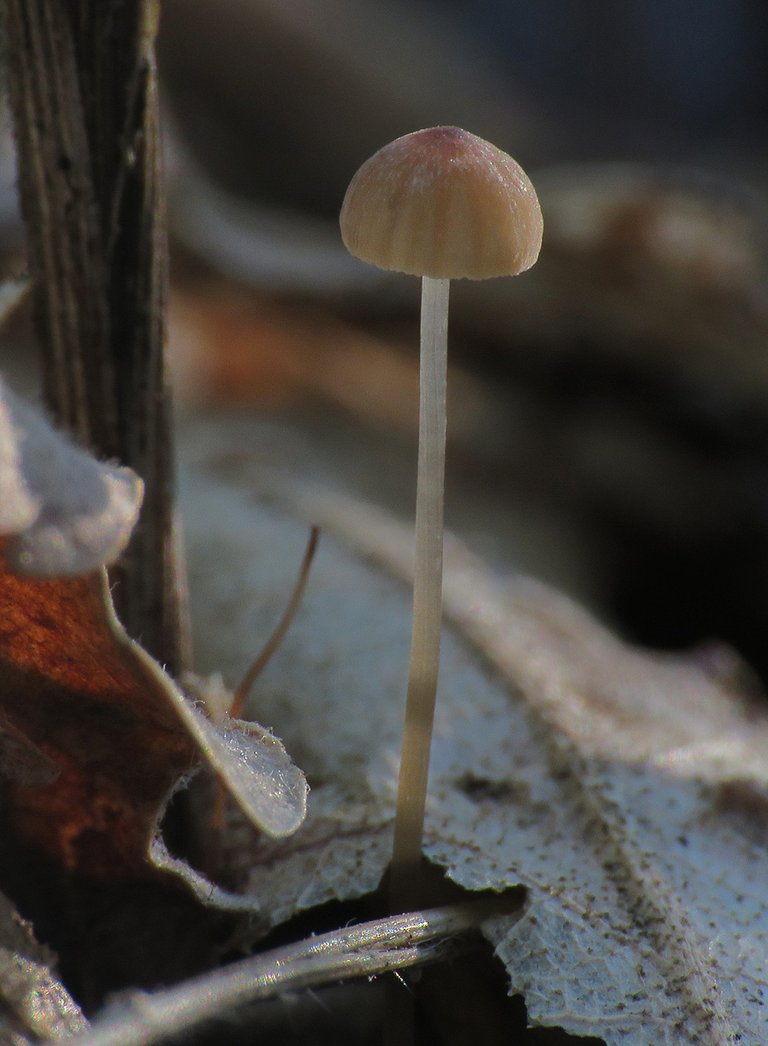 ... I photographed one more small mushroom.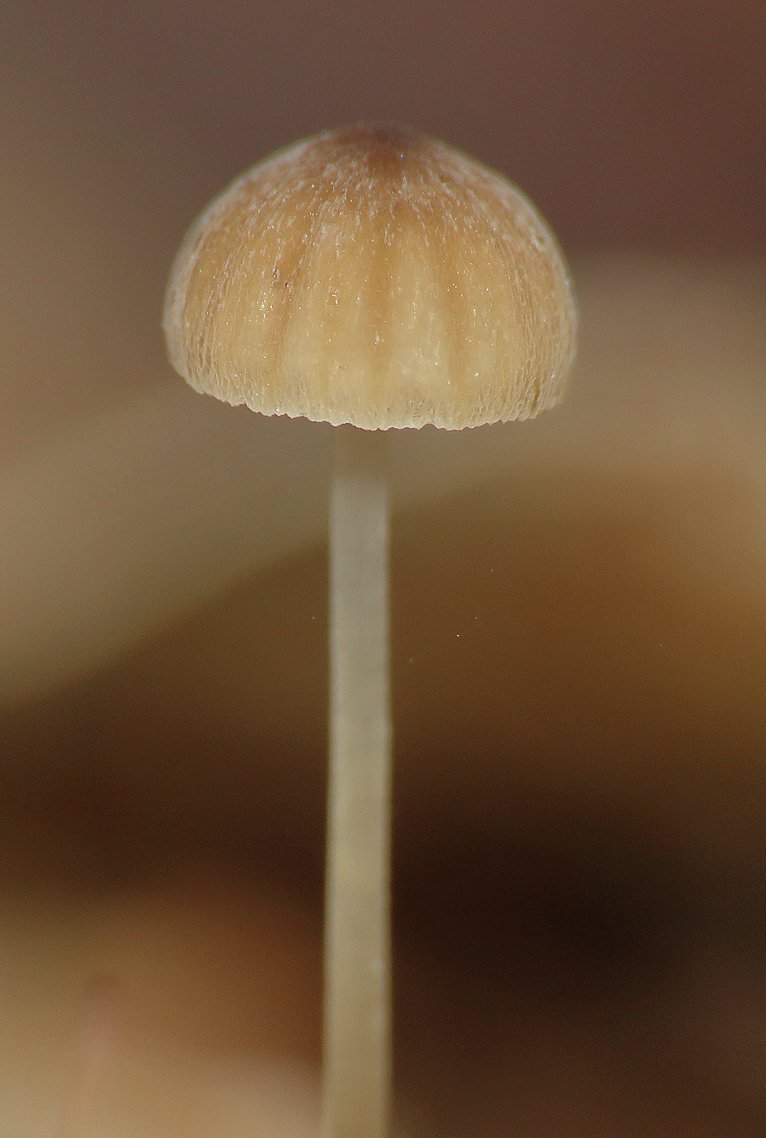 This is the Mycena sanguinolenta.
And that's it. I have no more pictures to show. As always in these posts on HIVE, the photographs are my work - THE END.