When I woke up late in the morning, on that sunny Tuesday some months ago ...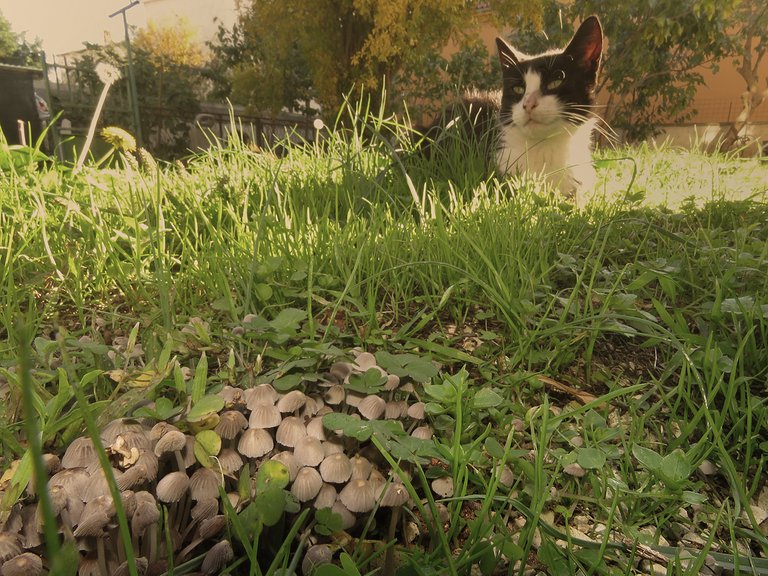 ... and stepped out of the house to stretch my legs and clear my sleepy mind ...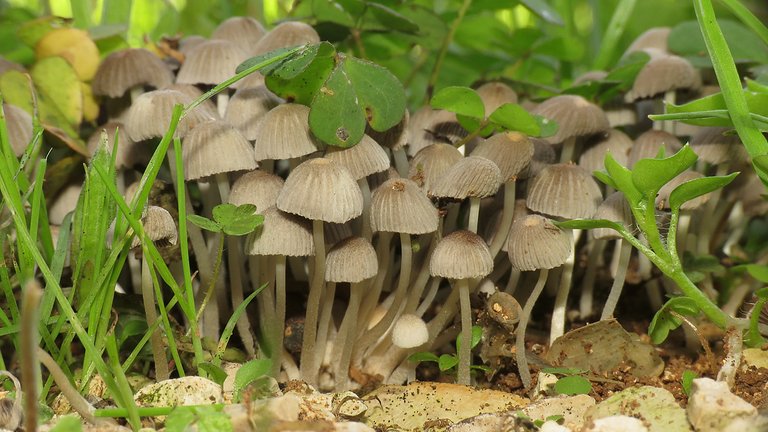 ... I noticed a multitude of small mushrooms ...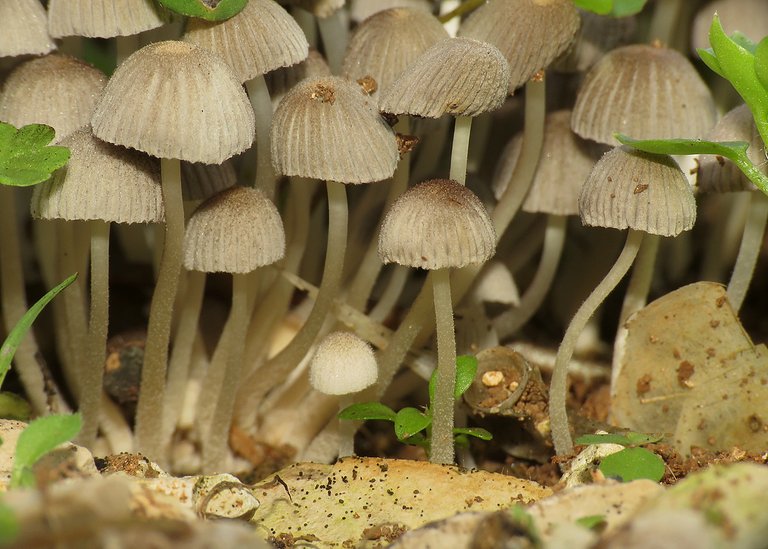 ... very elegant small umbrellas ...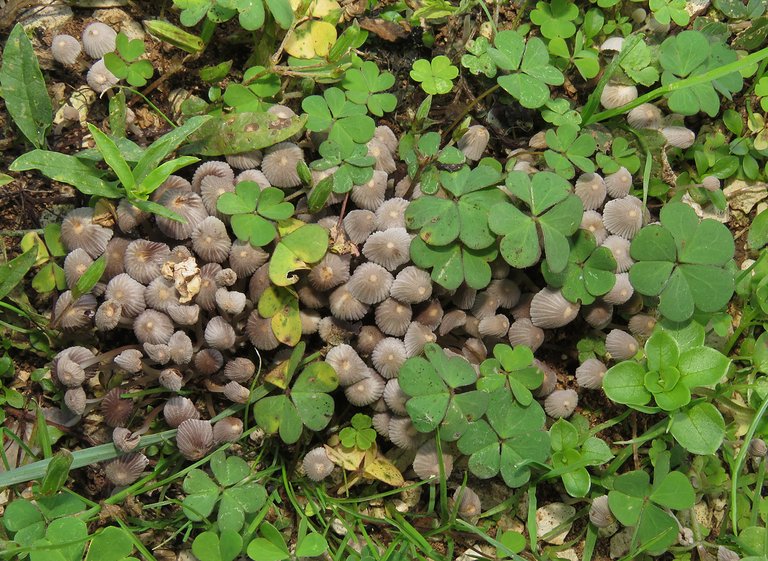 ... intertwined with the clover on my lawn ...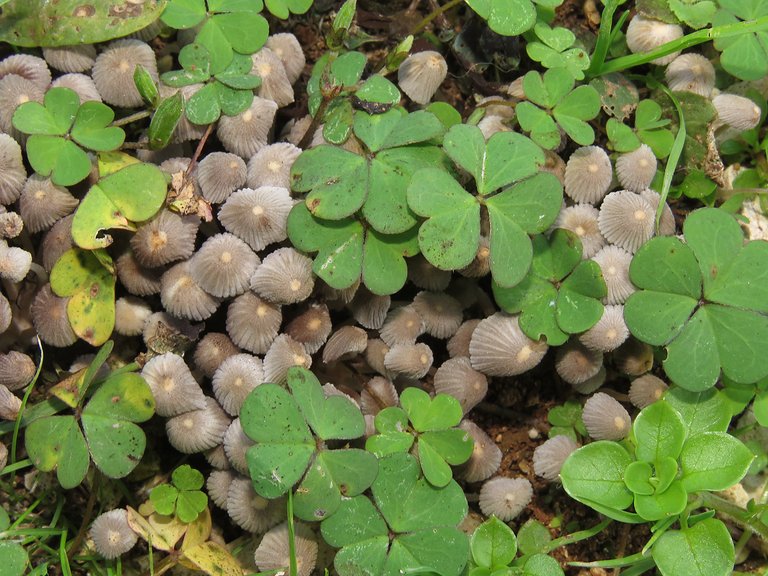 ... forming a lovely pattern ... when seen from the heights of my human prospective, from high enough above to look like something seen through the eyes of a bird ... or drone.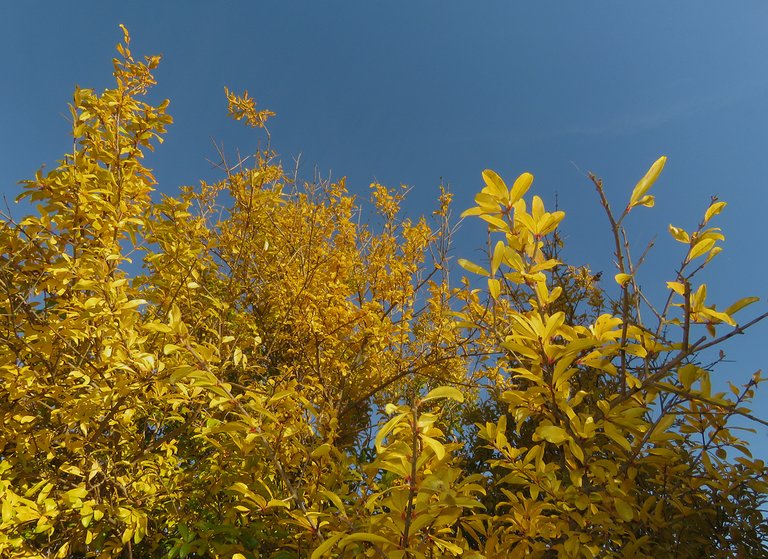 The exact date was 10. November 2020 ... I learned that through the small calendar in the low right corner of the desktop ...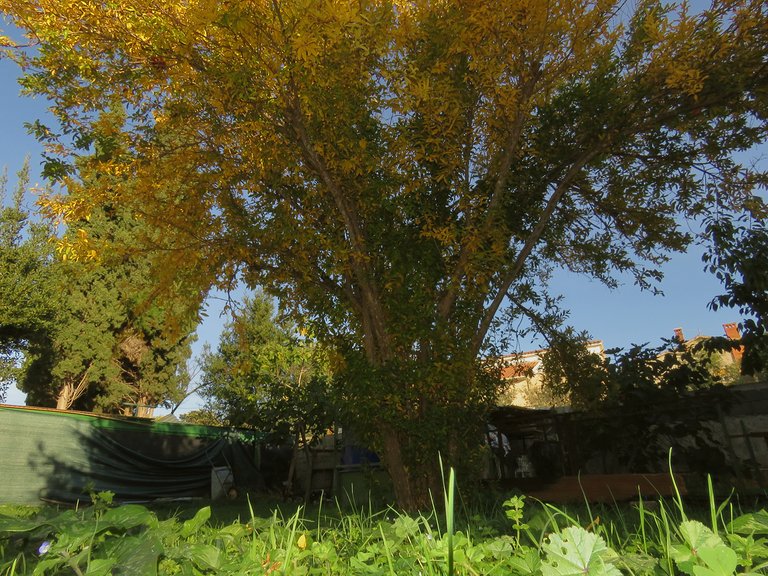 ... and the old pomegranate tree in my garden ...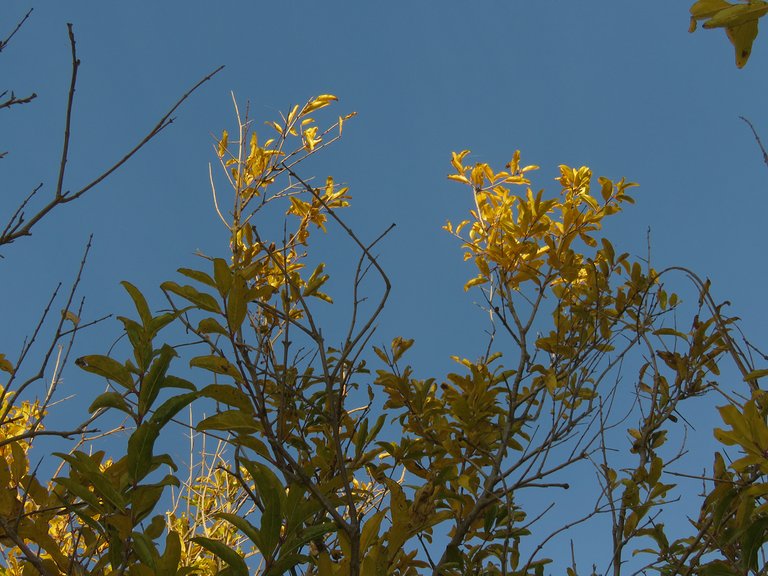 ... has turned into seasonal gold ...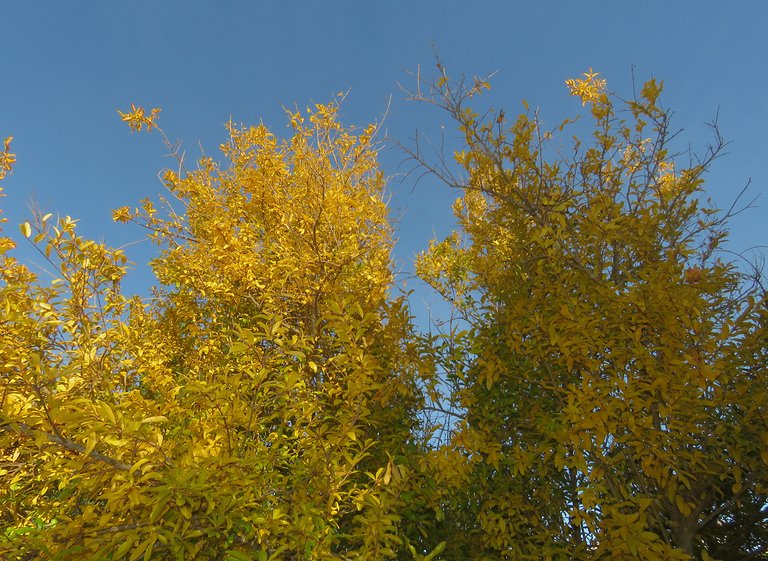 ... that autumnal magic will soon disappear ...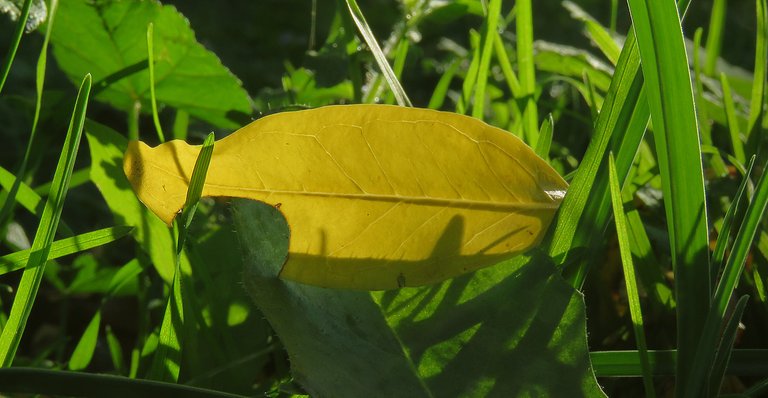 ... the tree will lose most of its yellow foliage with the next strong wind ...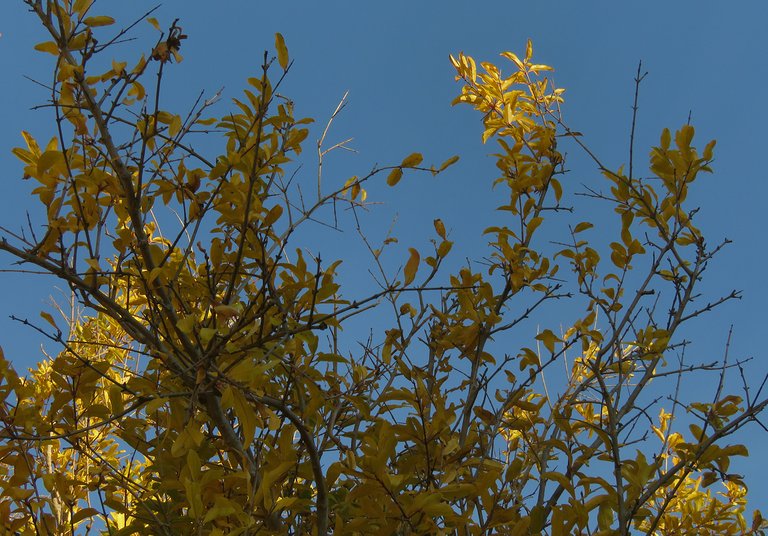 ... but for now everything is calm and colorful ... kind of perfect.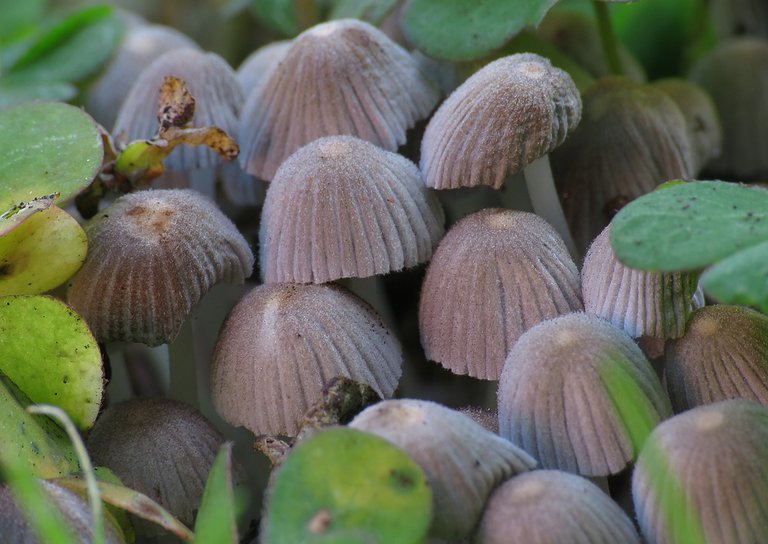 With this shot ... the focus is back on the mushrooms ...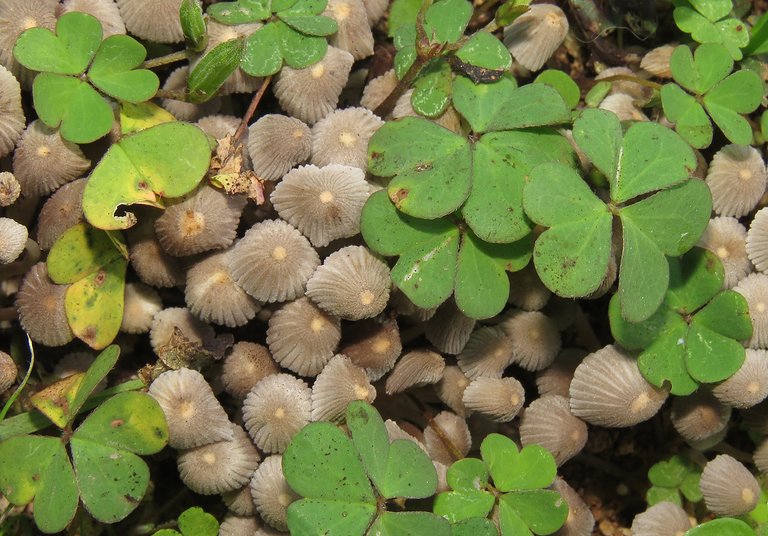 ... this is a Mushroom Monday post, after all.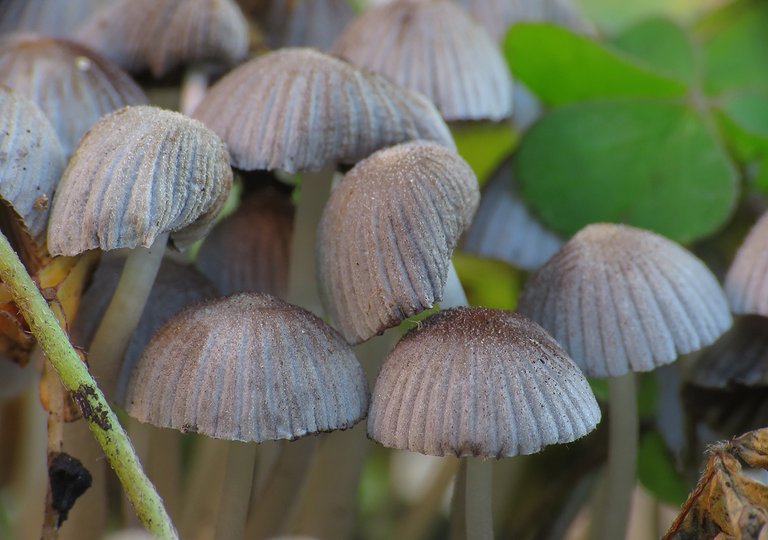 Coprinellus disseminatus is the name of this incap species.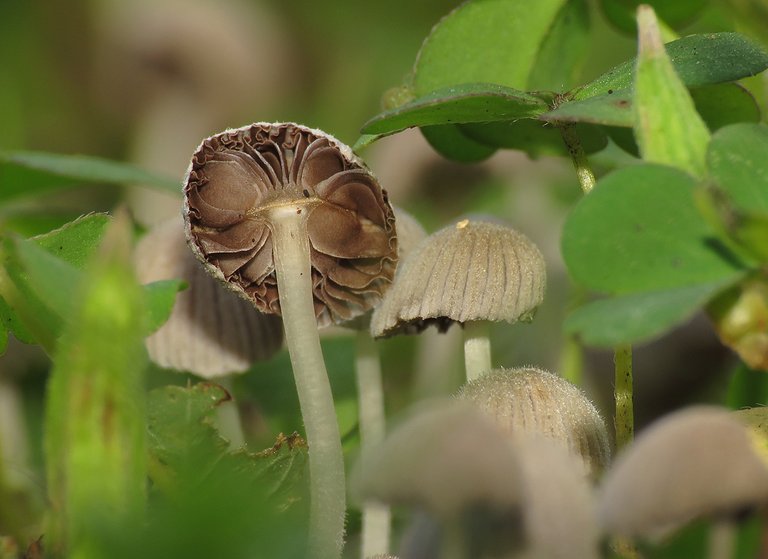 Unlike most other coprinoid mushrooms ...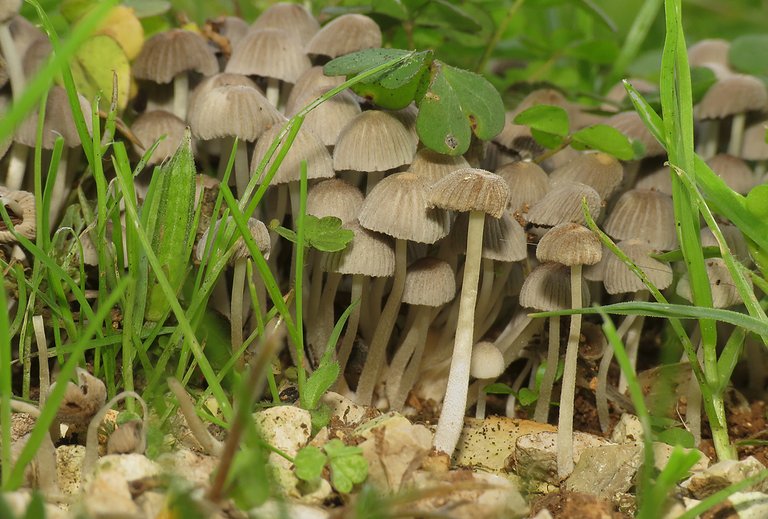 ... Coprinellus disseminatus does not dissolve into black ink at the end of its fruiting body cycle.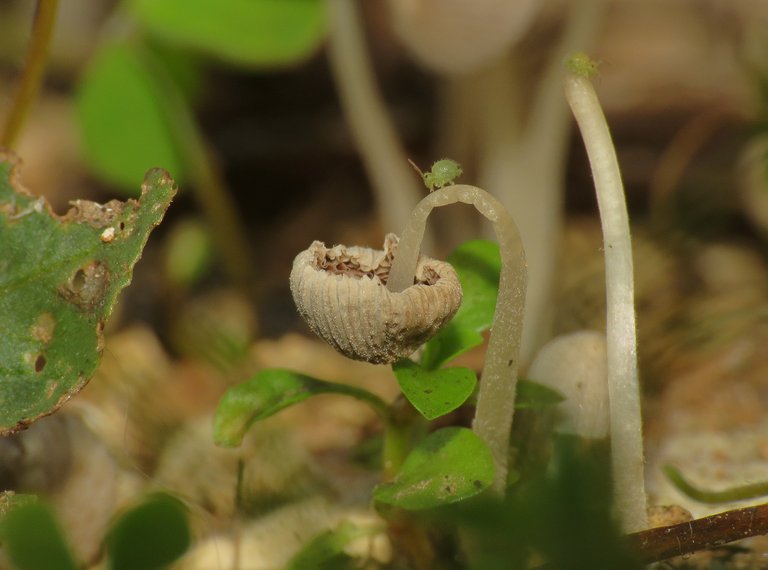 (Enlargeable)
Maybe you already noticed the small creatures on the mushrooms ... here on this enlargeable shot ...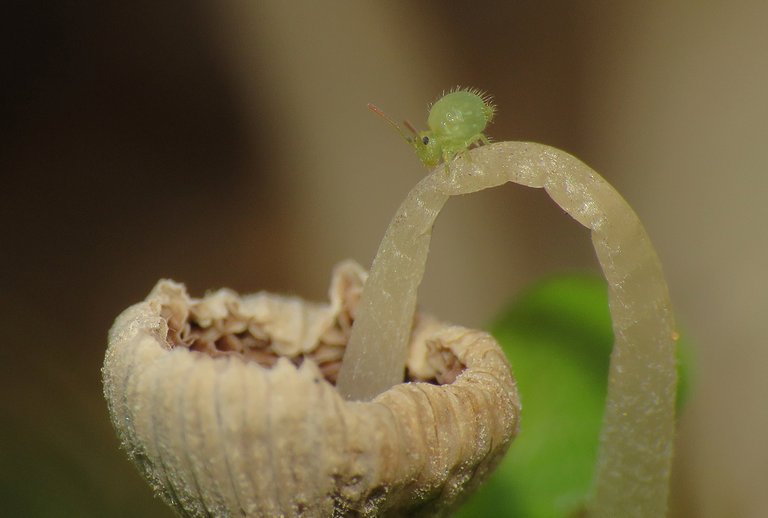 ... these are springtails ...
... the minuscule Sminthurus viridis ...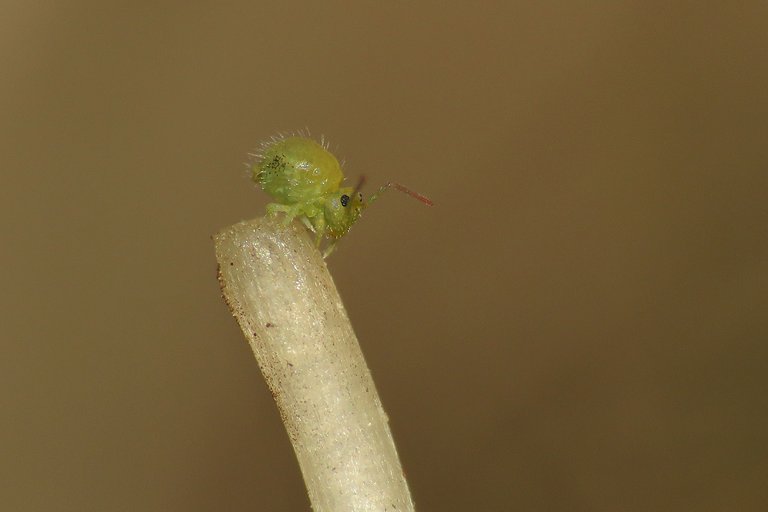 ... known also as clover springtail ... a European species that was unintentionally spread all around the world.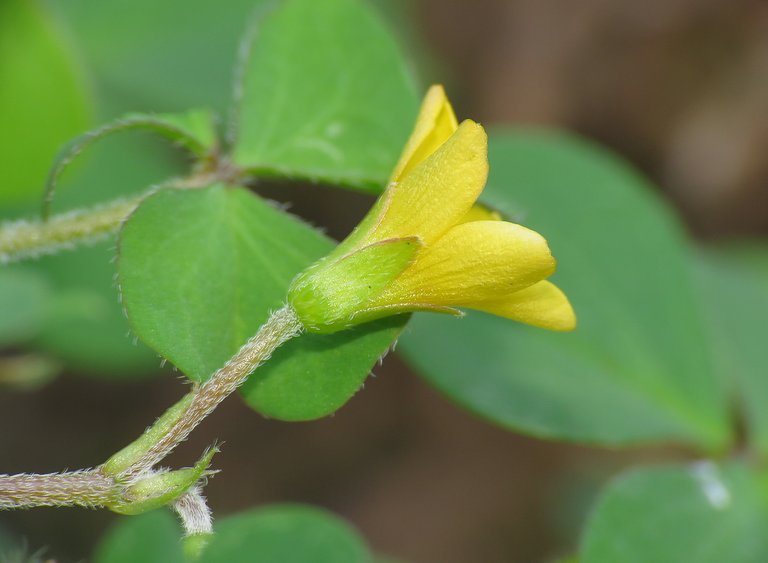 I found some lovely, very small flowers ...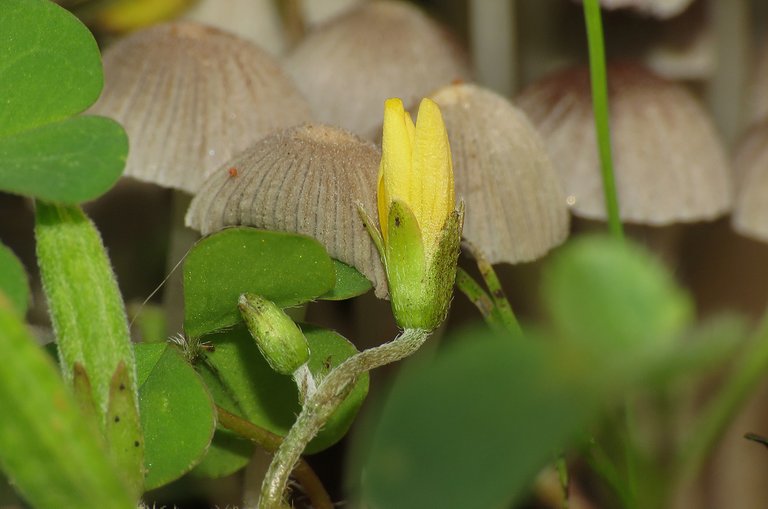 ... here among the mushrooms. These are the yellow flowers of the Oxalis stricta plant.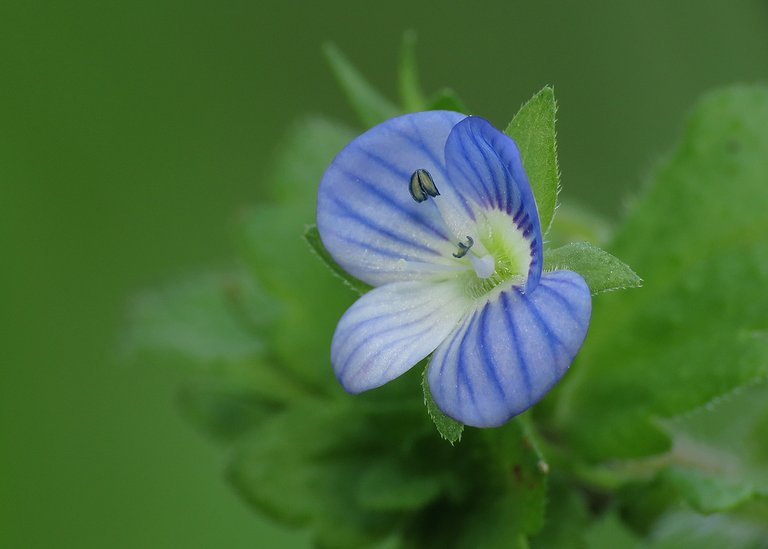 This elegant blue flower ...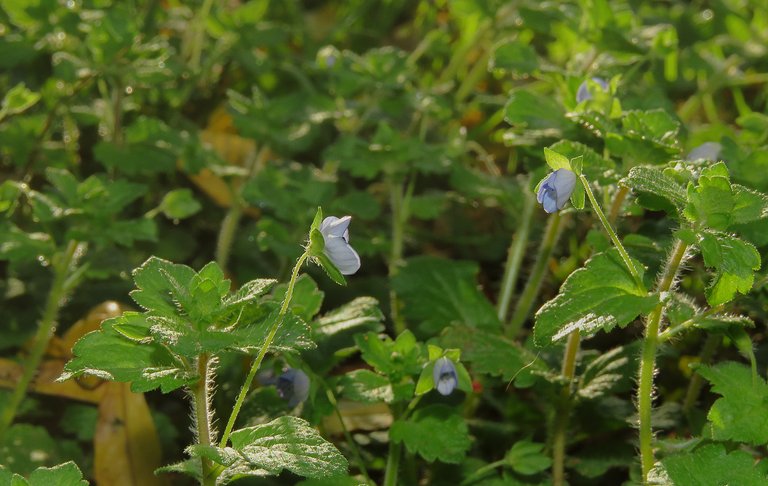 ... that regularly appears on my lawn in big numbers ...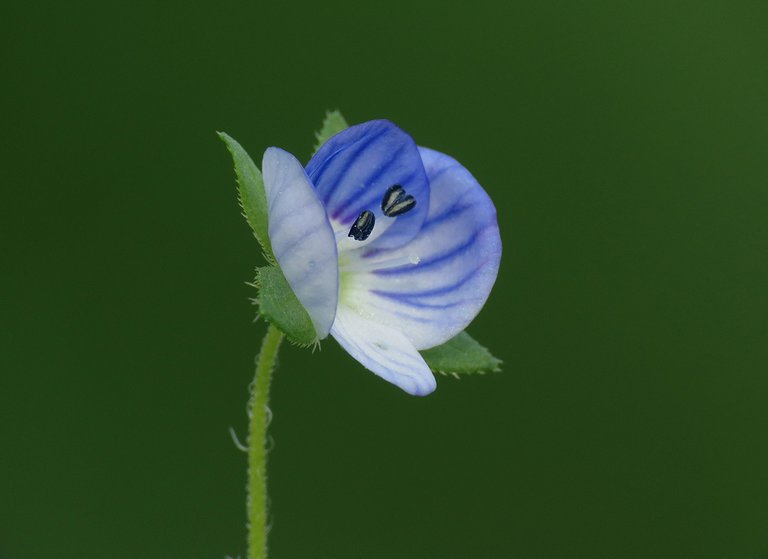 ... is the flower of the Veronica persica plant.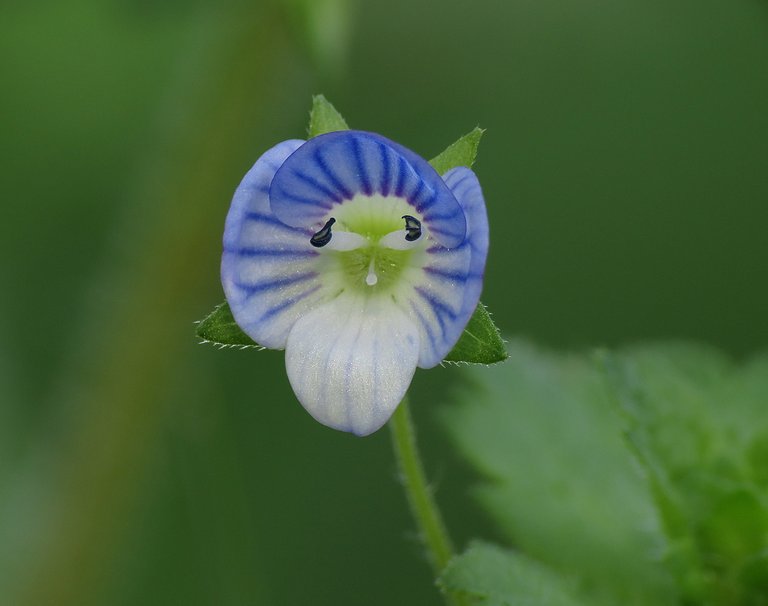 With the following shot ...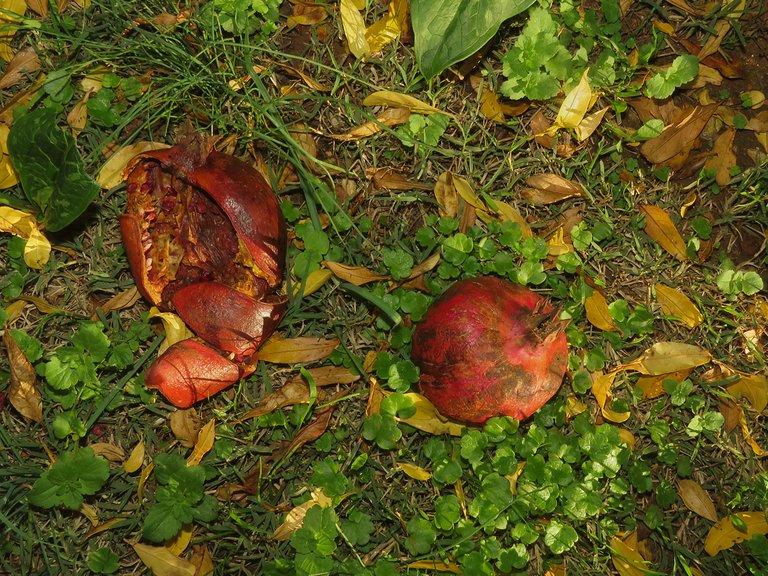 ... the focus is shifting back to the pomegranate tree ...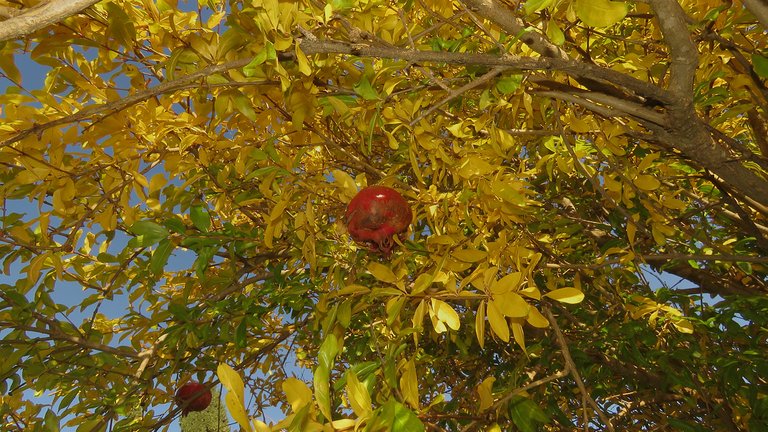 ... a few fruits are still hanging on the branches ...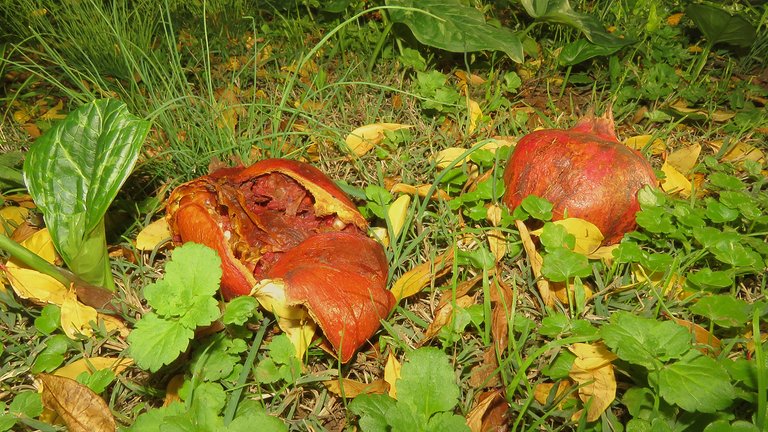 ... but most have been picked, eaten ... or fallen to slowly dissolve into the soil.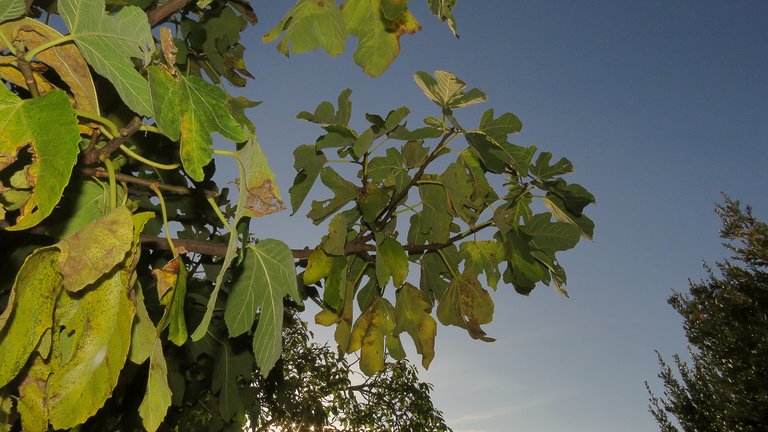 The leaves from the fig trees ...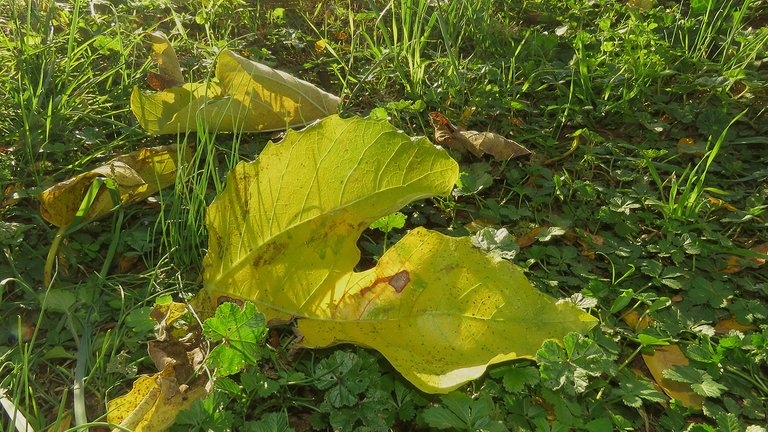 ... were also slowly falling, back then in November.
(Enlargeable)
The cat called Malatz ...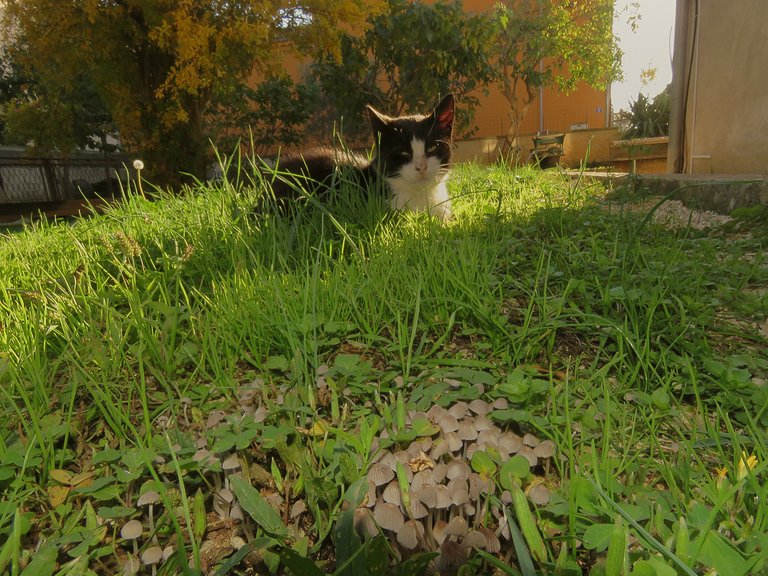 ... was daydreaming on the lawn while I was sniffing around mushrooms in search for interesting details, so he ended up on some photographs.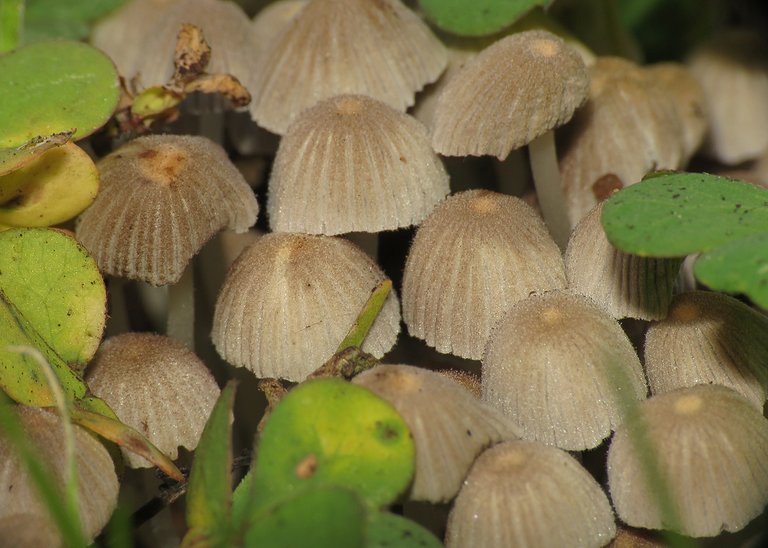 And that's it ... with these last few shots ...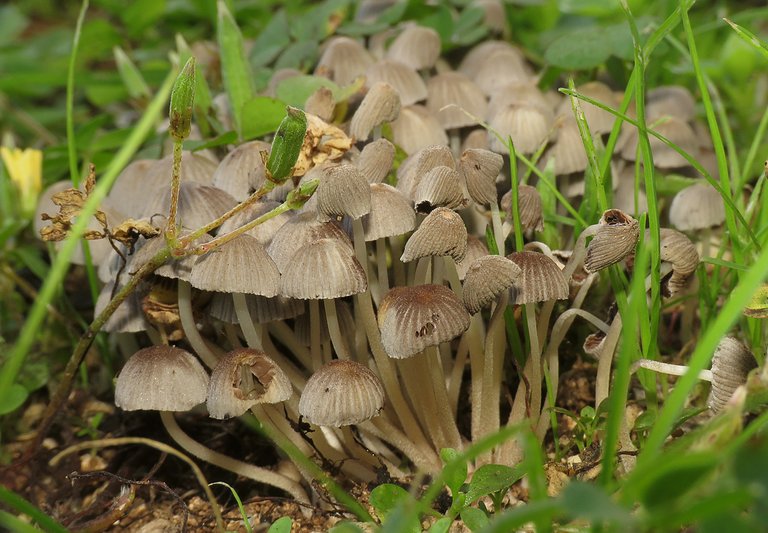 ... of the Coprinellus disseminatus, is time to end today's post ...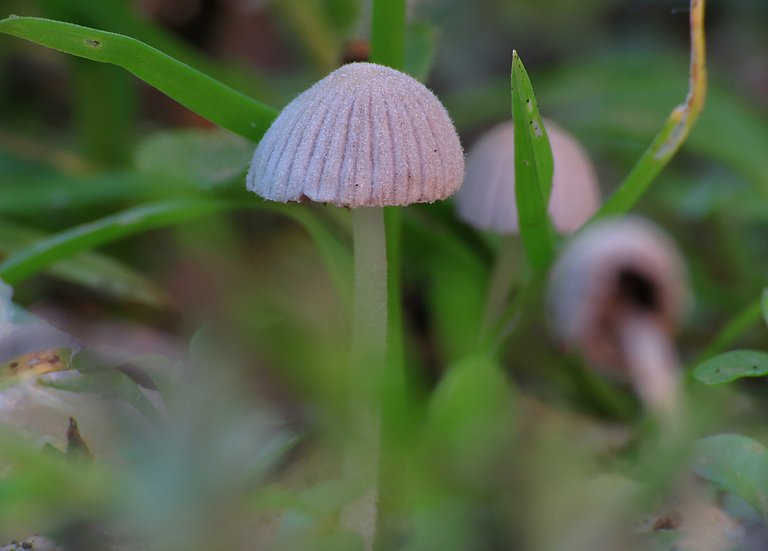 ... as always in these fungi - oriented autumnal reports here on HIVE, the photographs are my work - THE END.