Today I went driving around an area about twenty-thirty kilometers from home. And I had no mushrooms or any other kind of fungal stuff in mind ...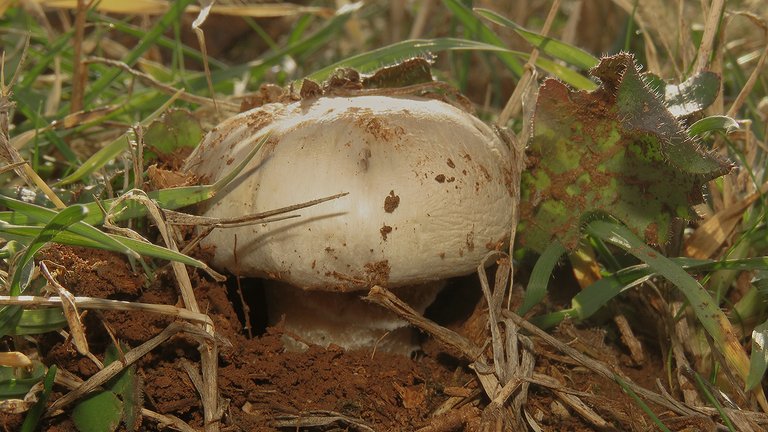 ... but at one point, when I stopped and took a walk across the meadow ...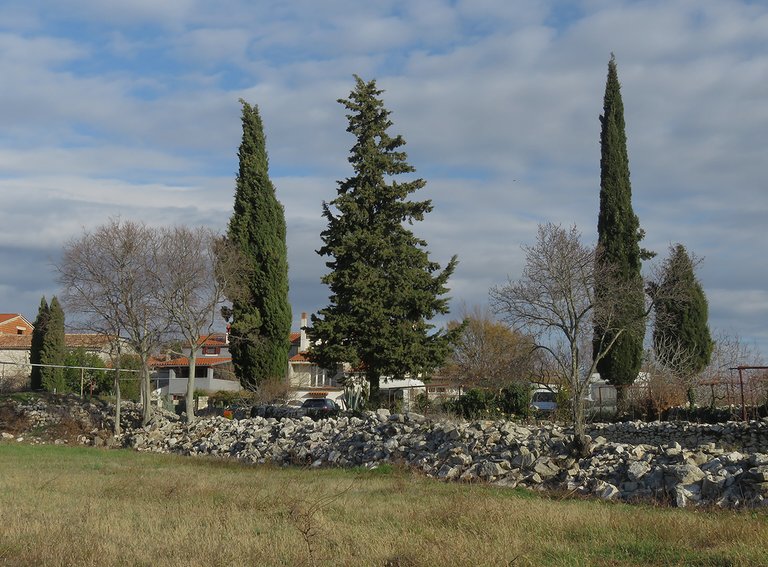 ... not far from the first houses of the small village called Mednjan ...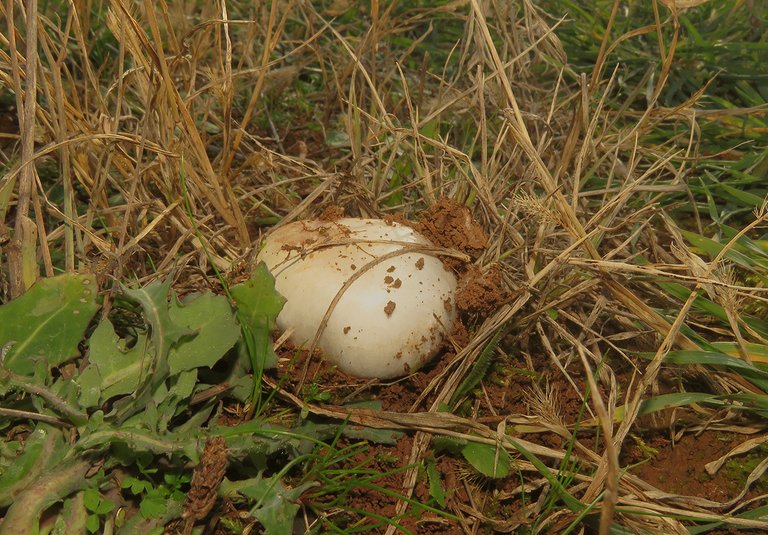 ... I came across a group of Agaricus campestris. These edible mushrooms, closely related and very similar to the cultivated Agaricus bisporus - the typical champignons present on pizzas and supermarket shelves all over the globe are very common on the meadows across Istra, the peninsula on which I live, but not in winter. They usually appear at the end of summer and can be abundant throughout the first half of the autumn. The autumn of 2021 wasn't a great time for mushrooms. The weather was mostly nice but pretty dry. Only a couple of species could be seen, and many common mushrooms skipped the season and didn't appear. I saw only a couple of Agaricus campestris in the first days of the official autumn, and judging by the way the weather conditions continued to evolve, didn't expect to see them till the next year's mushroom season. That's why this was a highly unexpected encounter for me. Most of the fruiting bodies were like the one in this photograph, young and still partially closed. From a distance, they look like eggs or stones hidden in the grass ...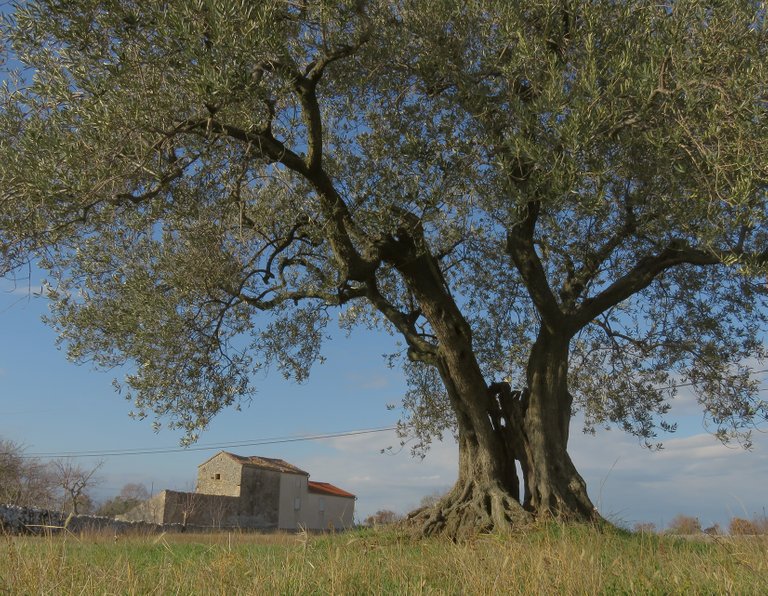 (Enlargeable)
... around this beautiful, old olive tree.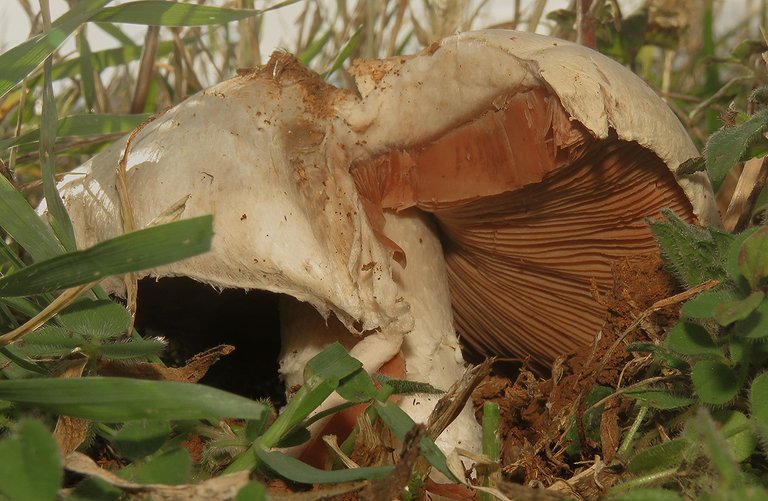 Only one mushroom had the cap spread enough to allow a look at the gills underneath it. To take this photograph I had to use my hands and dig a shallow ... I don't know the exact word ... I mean, it's not really a hole. Just removed a bit of soil to get the camera low enough for the shot.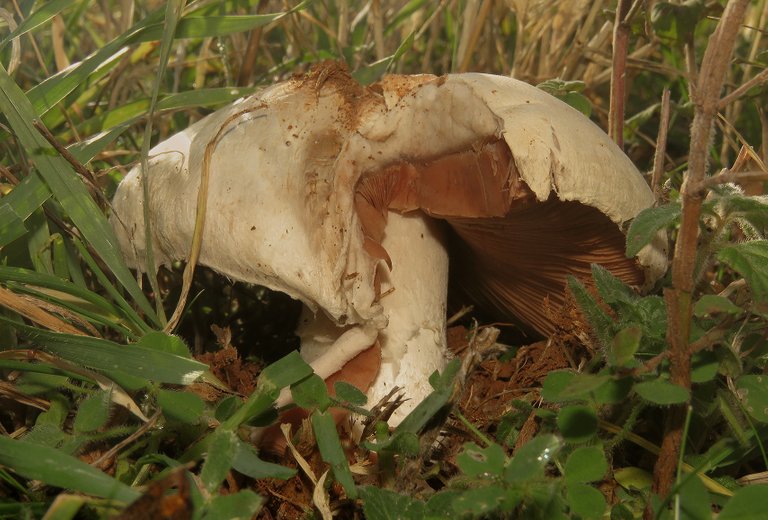 (Enlargeable)
Agaricus campestris it's a delicious mushroom. Tastes a lot like the cultivated champignon, but the flavor is more intense in these wild Agaricus. Didn't pick them though, because I have plenty of other food to eat these days, so ...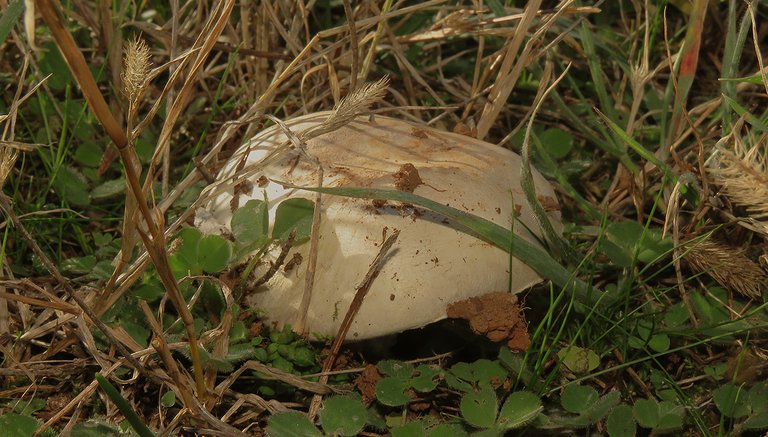 ... if you are planning to take a walk around that area - the mushrooms are still there. 😎
And that's it. Have a great Monday. As always in these posts on HIVE, the photographs are my work - THE END.