Summers are here hot and dry, definitely not fungi - friendly kind of seasons ...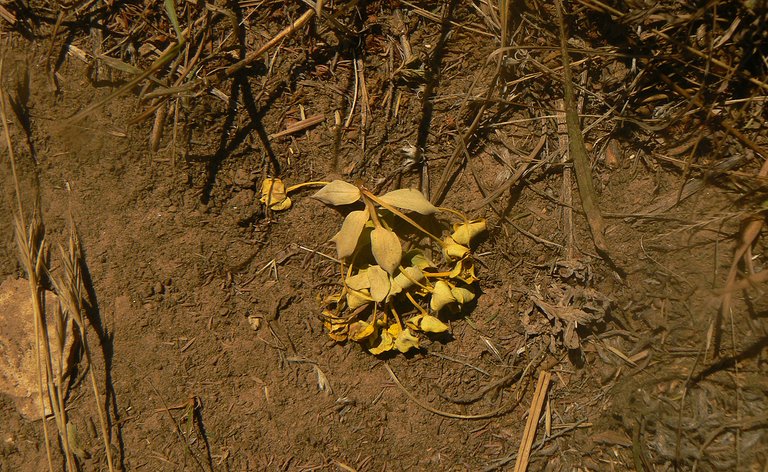 ... the possibility to encounter mushrooms or fungi of any other kind, is the last thing on my mind ... especially while walking along the small dusty roads that lead to the sea ...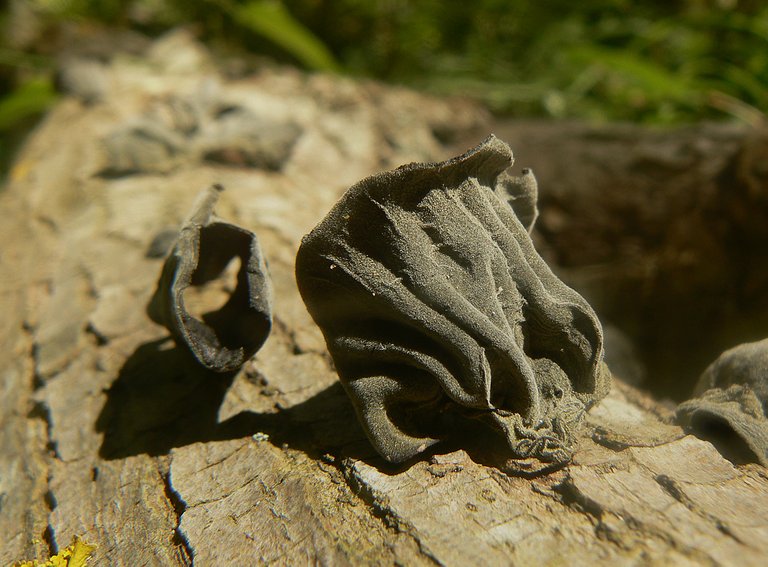 ... so, when I find this small dark fungi on 20. July 2016 ...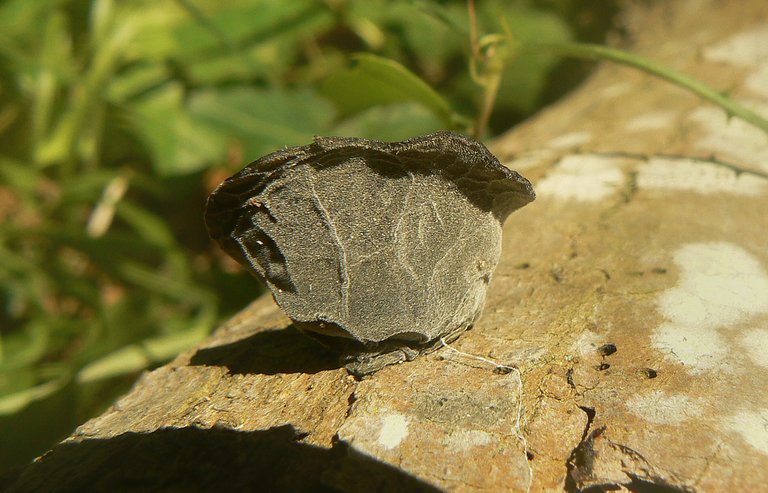 ... I was very surprised.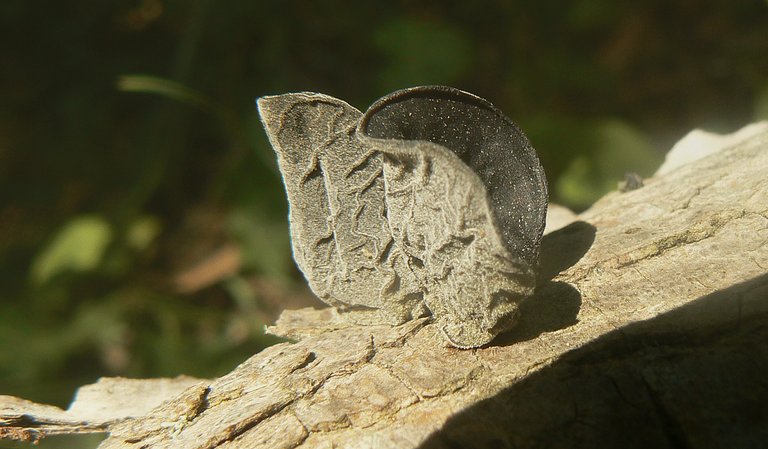 They were growing on the bark of some tree. I don't remember what kind of tree it was ... nor if it was rotting or alive.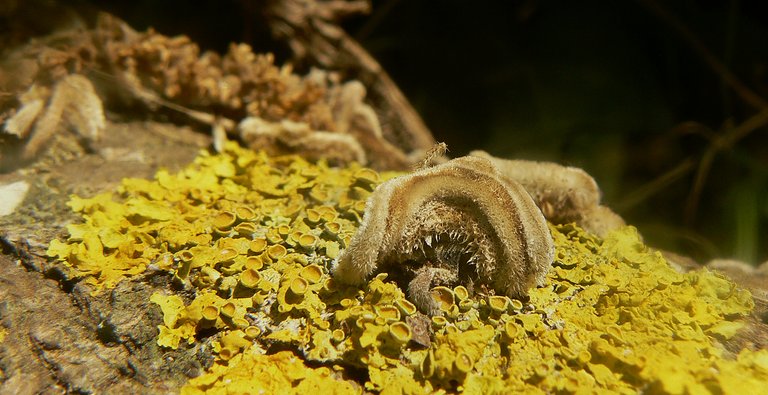 On the same branch, amongst yellow lichens, I found also these dry and resilient little fungi. Lichens themselves are also kind of fungi, partially at least - they are composite, symbiotic organisms made of algae or cyanobacteria living amongst filaments of multiple fungi species ... and the lichen is more than just a sum of its parts, with properties different from those of the component organisms.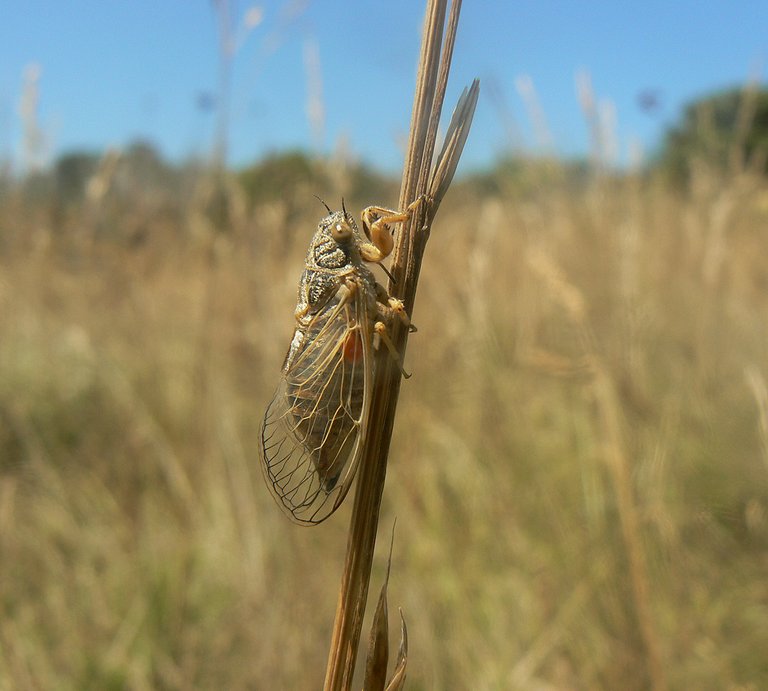 Here you can see a bit of the overall atmosphere on that hot summer day ... the small cicada is singing on the dry grass ...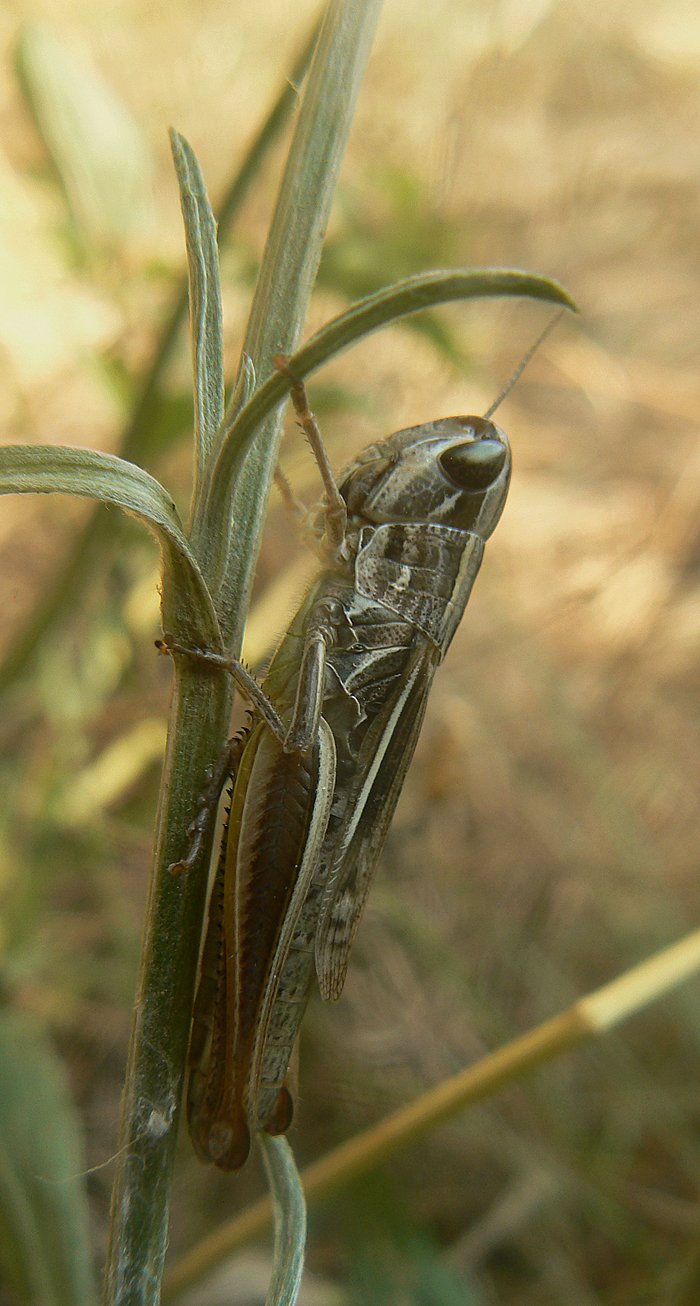 ... and the grasshopper is ready to jump away.
As always in these posts on HIVE, the photographs are my work.