When I came back from my weekly shopping today, when I parked the car in the usual place in front of my house ... and to be completely precise, when I got out of the car, took a bag filled with groceries and on my third step towards the house ...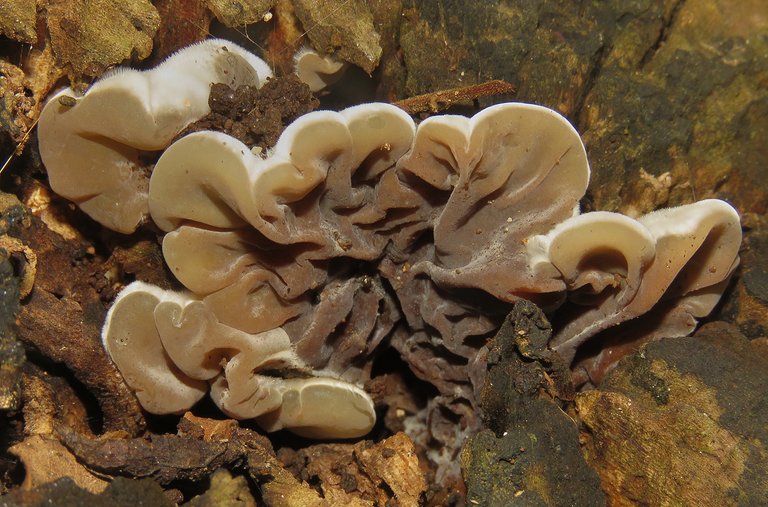 ... I noticed these Tripe fungi ...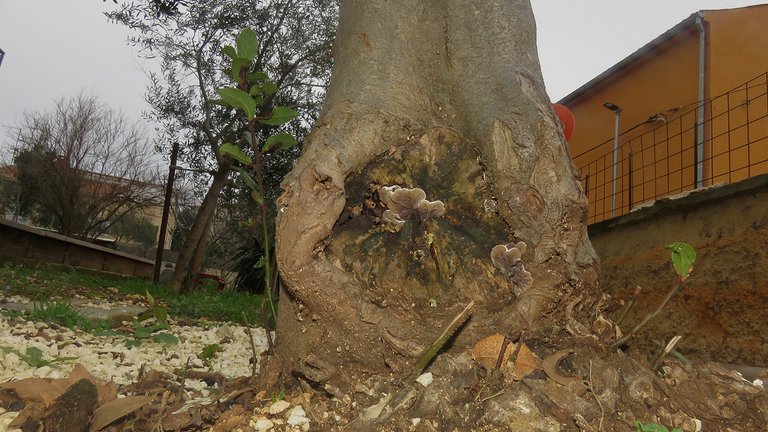 ... at the base of the laurel tree.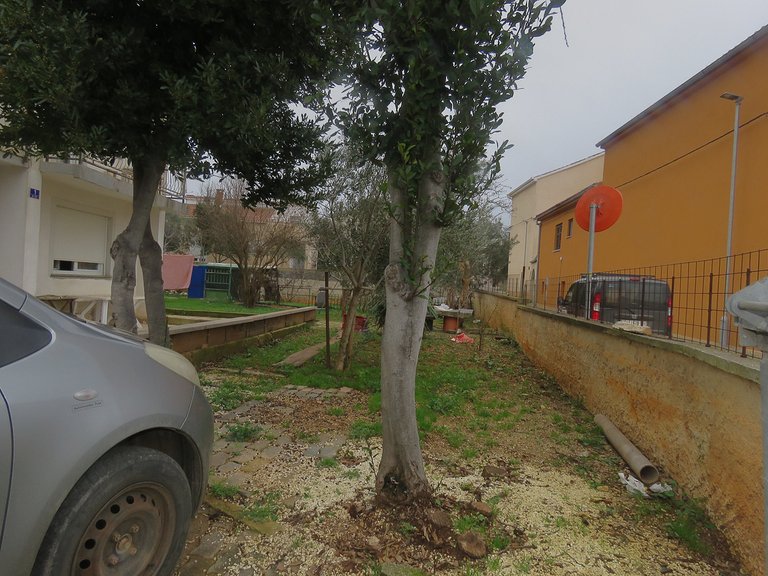 Here you can see the car ... and a bit of the general, very mundane small town setting in winter.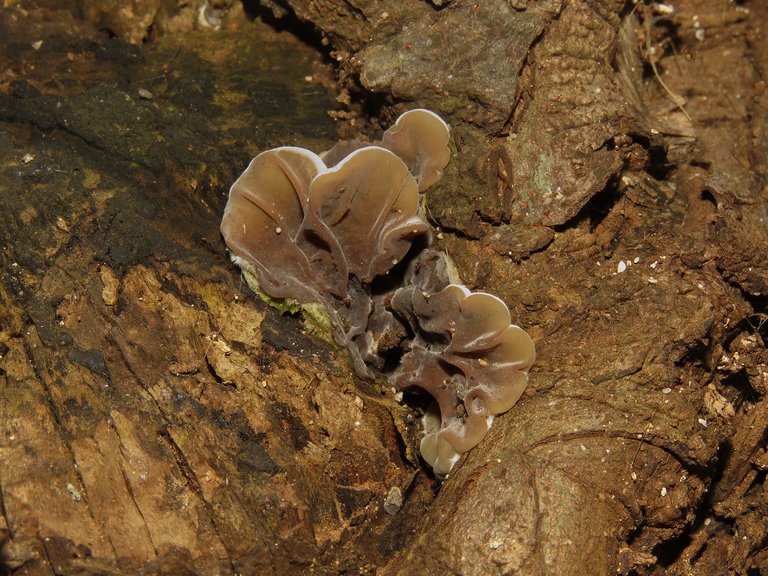 (Enlargeable)
Auricularia mesenterica is the name of this species ... it has similarities, and is also related to the Wood ear fungi, the Auricularia auricula-judae ... the similarity is stronger on the lower side of the fruiting body ...
... while on the upper side resembles a Turkey tail fungi.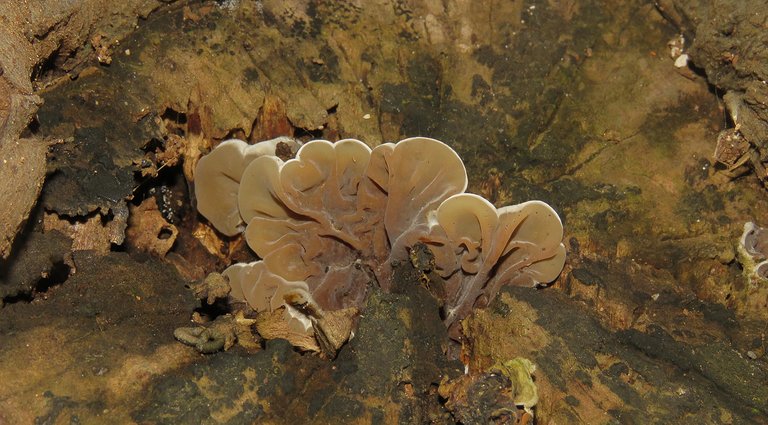 These fungi were probably here for quite some time, but I noticed them only today ... maybe because is Fungy Fridey, and so my brain is on the Fungi mission from the early morning ... on some deep, unconscious level :)
As always, the photographs are made by me.