Today I'm back to participate in #fungifriday by @ewkaw. There are many Marasmiellus candidus mushrooms that I found a few days ago in a local forest, the hinterland of North Aceh.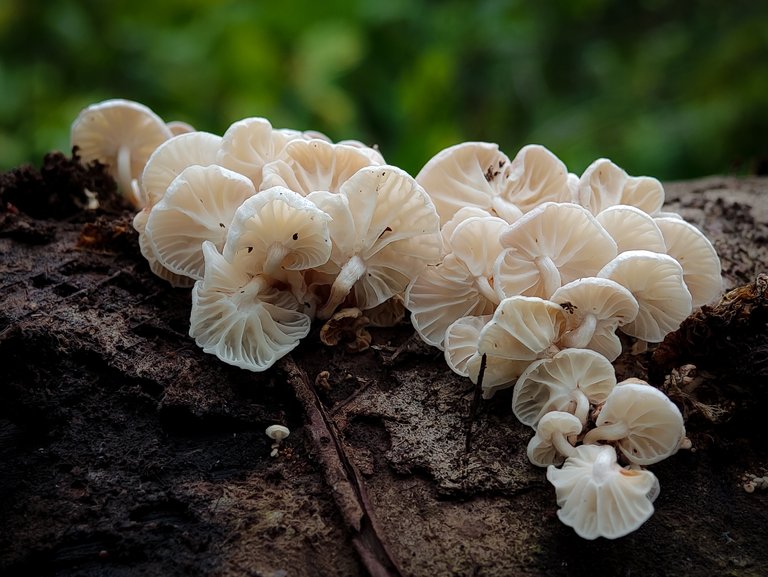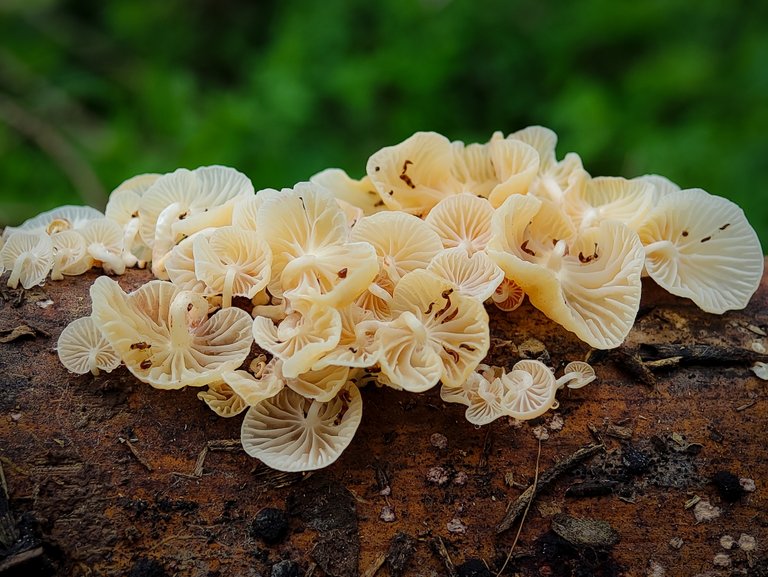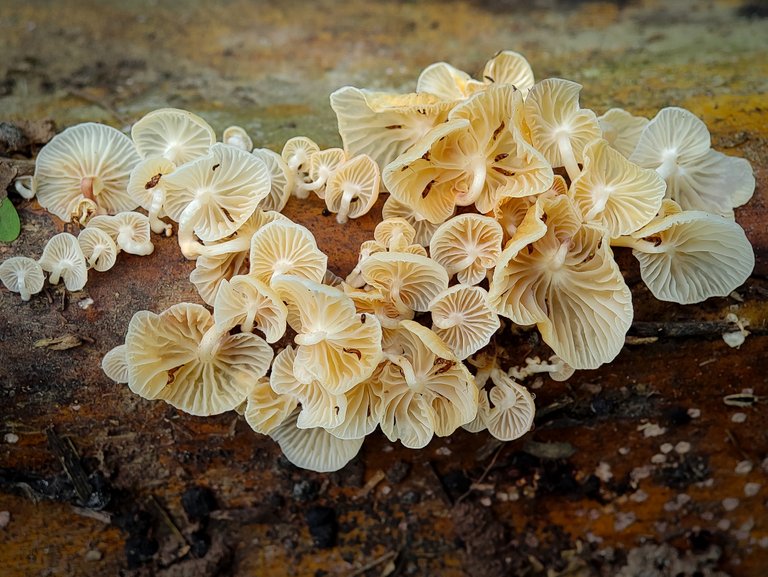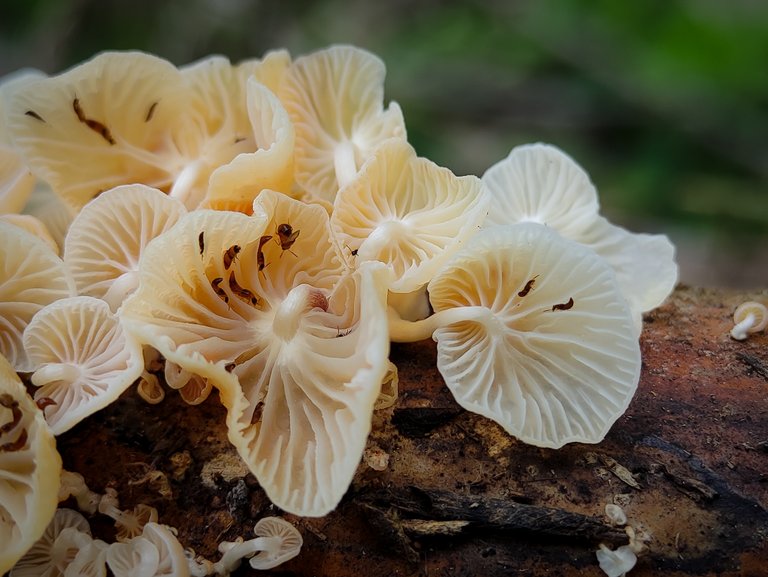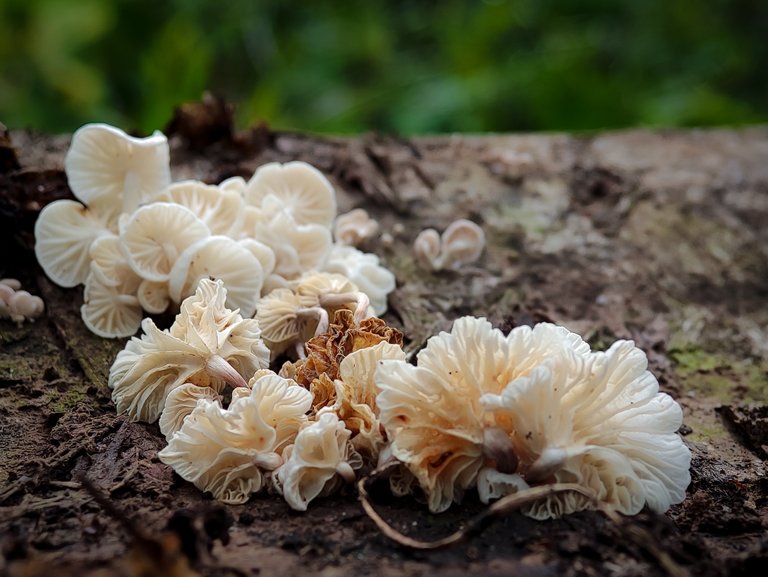 Usually, I only find one or a few M. candidus that occur in small numbers. But then, I found them growing in clusters on dead logs.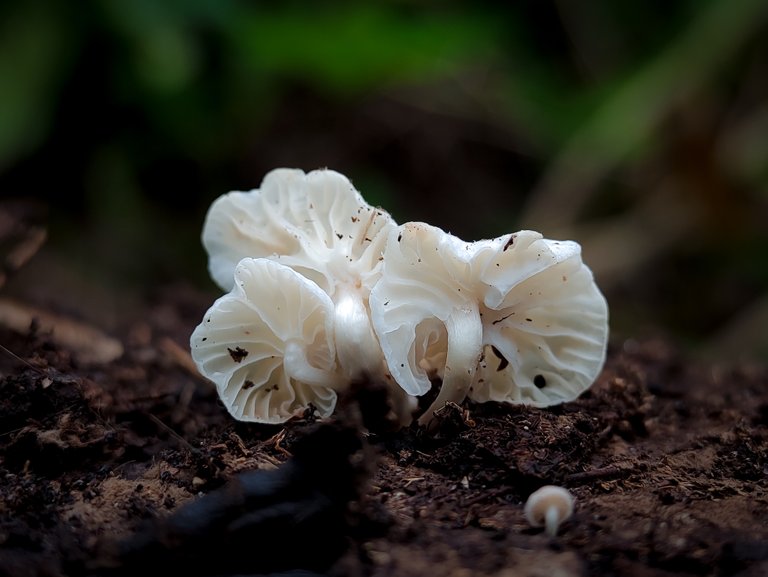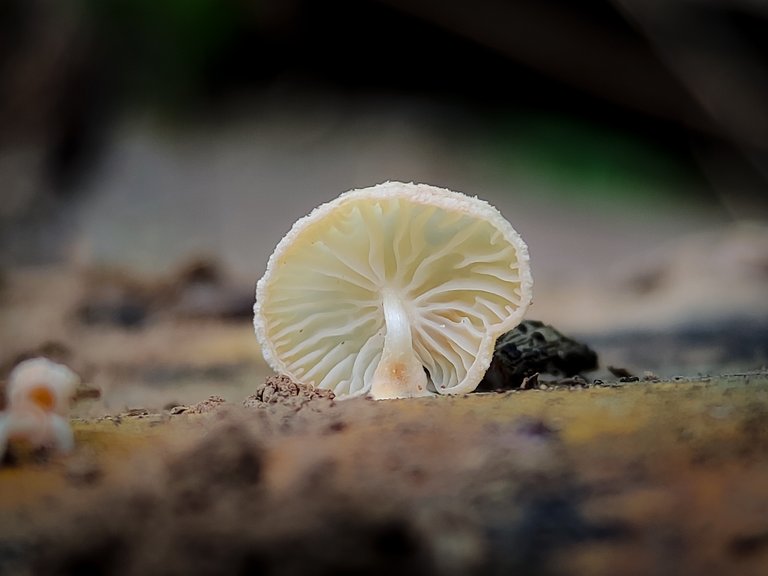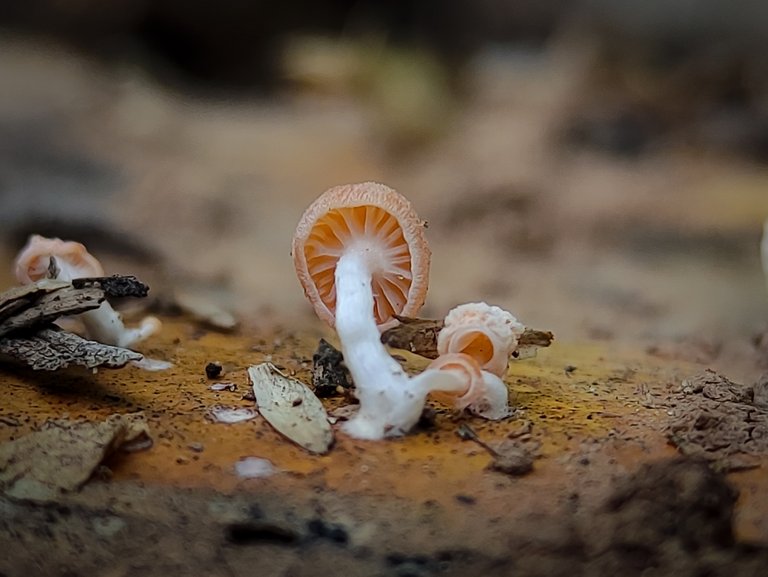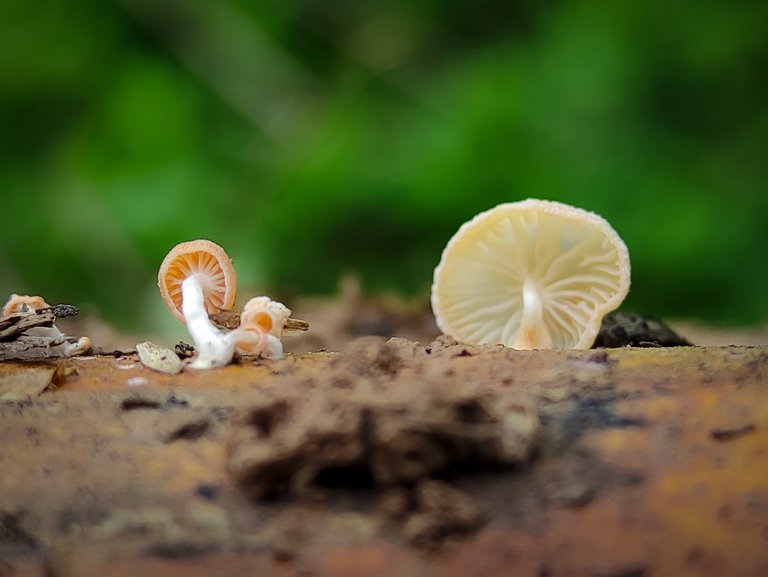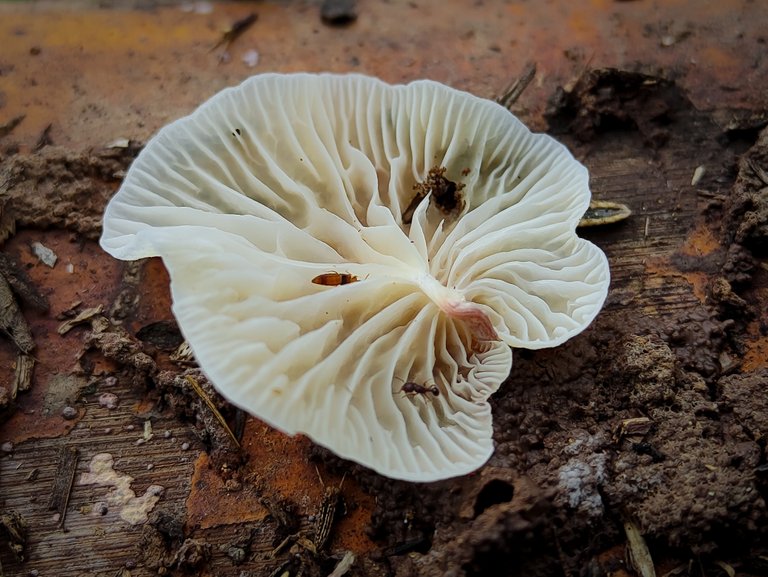 But still, there are mushrooms that grow on their own. Even though they are a bit reddish, I think they still look fresh because they haven't been exposed to the sun.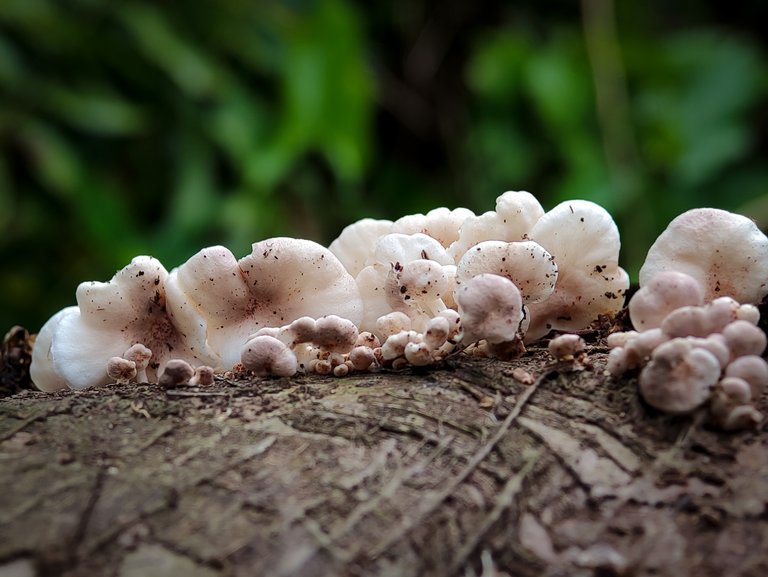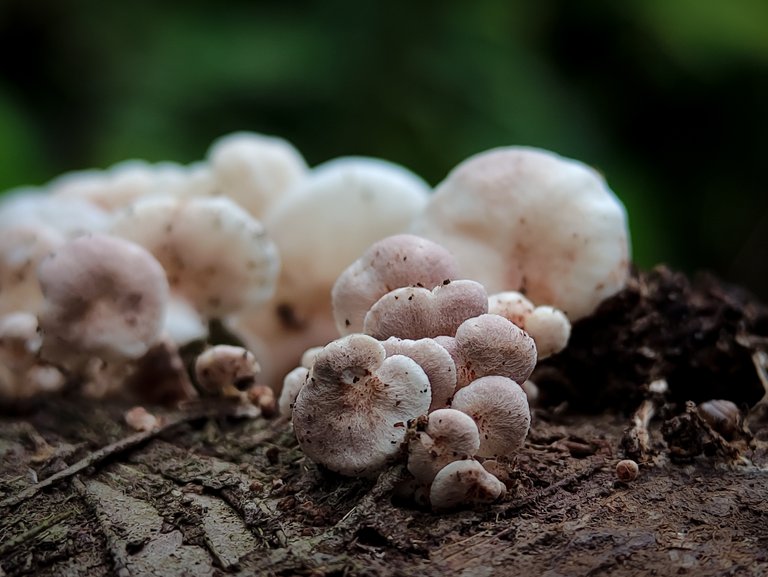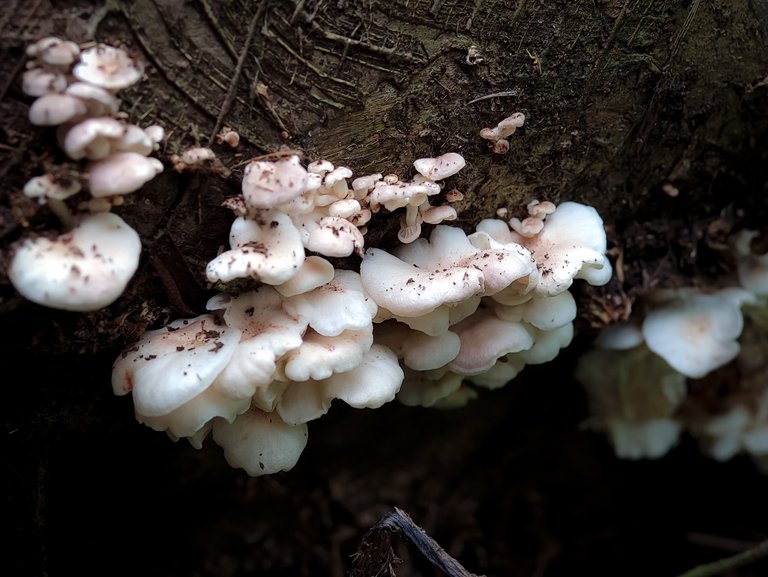 These are the sides that I captured from the surface of the caps, where you can also see sawdust sticking to them.
Well, that's my adventure with mushrooms this week. Happy #fungifriday!
| Camera | Xiaomi Poco X3 NFC |
| --- | --- |
| Lens | External Macro Lensbong |
| Category | Mushroom Photography |
| Processed | Mobile Lightroom |
| Location | North Aceh, Indonesia |
| - | - |