Bedwetting and UTIs
Ever since I stopped using diapers for my toddler, the trademark scent in our bedroom is the wee of a 3-year-old. Get rid of the scent all day and watch it come back the following morning after a night of wetting the bed. Calling it a scent is taking it lightly and this is usually after cleaning up the mess and spraying the room with air freshener. The default odour early in the morning is usually a nasty one.
I weaned him from wearing diapers just a little above age one and started potty training him as early as just a few months old. I initially made it a habit by waking him up at intervals during the night for him to wee so as to avoid him wetting the bed. I gave up on the act when I saw that he often ends up wetting the bed irrespective of the number of times I wake him up to wee overnight. In actual fact, he will refuse to wee most of the time only for him to do it on his bed freely a little time after.
Recently, I had a cause to take him to the hospital due to another episode of cough and catarrh and he was prescribed an antibiotic - a combination of amoxicillin and clavulanic acid - in addition to cough syrup. Being now a little more mature than the last time, we had no problem administering the antibiotics to him as at when due.
The antibiotics was to last for 7 days. Surprisingly a few days into the antibiotics regime, my boy started waking up spontaneously to urinate during the night. Not just that, on a few occasions, when he mistakenly peed on the bed, I noticed that his urine was not as smelly as it used to be. I never took the observation serious until it became the normal routine even after the antibiotics regime has long been completed.
Since then, I have been wondering if there is a correlation between infections and bedwetting. I felt this way because I have a strong conviction that the nasty smell of his urine pre-antibiotics administration could only have been due to infections, otherwise, it should not have gone away even after the drug doses had been completed. Combine that with the sudden spontaneity of waking up to urinate and one might be tempted to say that the drug did some magic. Reports also have that urinary tract infections in toddlers can cause their urine to have nasty smells as well as make them urinate quite frequently.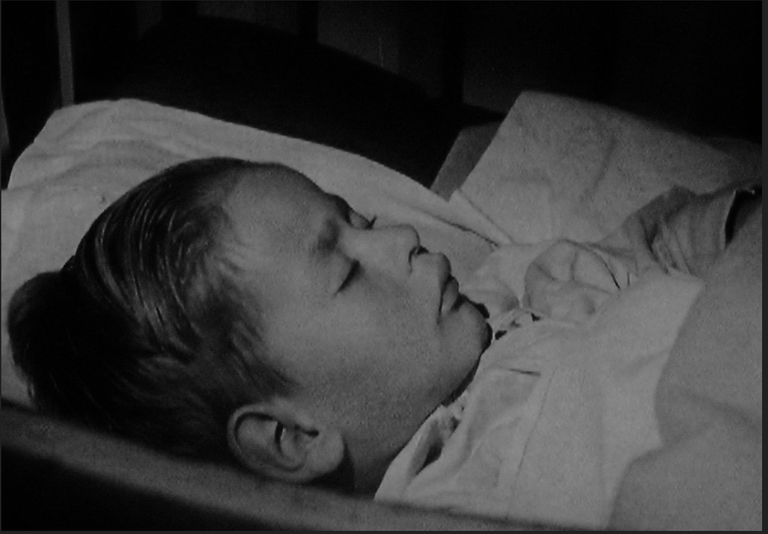 By theirhistory on flicker
Bedwetting and gene factors
The characteristic scent left in our room despite using air fresheners as a result of wetting the bed by my 3-year-old makes we wonder when he will finally put the act behind him. Since my parent told me of how I stopped bedwetting as early as one year and a few months, I was thinking my children will pick up the gene from me and follow suit. Alas, that seems to not be the case.
I love to tease my wife and jokingly blame her gene as the reason our son did not stop bedwetting early. Actually, research has it that there is a gene for bedwetting and it is recessive. If such were to be the case, it means that children with either parent having the bedwetting gene will have a 25% chance of bedwetting while those with both parents possessing the bedwetting gene will have a 65% chance of bedwetting.
Between Bedwetting and Enuresis
Bedwetting seems to be normal in children due to the fact that they sleep deeply, although there are some few exceptions and some bedwettings are caused by other factors aside from deep sleeping. Most children stop bedwetting between 5 to 6 years of age while some outliers exist as low as a year and as high as 15 years.
Some children stop bedwetting for a while and then resume all of a sudden. This is totally fine as long as the interval is not as long as 6 months and above. Those that resume bedwetting after ceasing for 6 months and above may be suffering from another condition known as enuresis.
Normal bedwetting from childhood beyond certain age is sometimes also conditioned to be a form of enuresis known as primary nocturnal enuresis, otherwise, it is known as secondary enuresis. Secondary enuresis can either be due to bedwetting at nights (nocturnal) or the inability to control the bladder during the day (diurnal).
Final words
Bedwetting in children can be considered a normal thing but may be due to a host of factors, including genetics and urinary tract infections. There is a distinct boundary between normal children bedwetting and enuresis.
Thank you all for reading.
Resources
https://www.kidney.org/patients/bw/BWbedwetSecondary
https://www.medicalnewstoday.com/articles/smelly-urine
https://caringforkids.cps.ca/handouts/behavior-and-development/bedwetting