Українська мова (English translation after the picture)
П'яту публікацію присвячену моному кофеїновому експерименту я вирішив розділити на 3 частини. По перше, це привід написати 3 цікаві, та невеликі розповіді (як показує практика, короткі розповіді читають набагато охочіше, мені так точно краще сприймаються короткі та цікаві статті інших користувачів). Більш детальна інформація про експеримент в попередніх статтях на цю тему.
Основною метою мого 5-го експерименту являється дослідження власних відчуттів на фоні різних доз споживання кофеїну. 03.06.2020 року я провів добу на дозі 1 міцної чашки кави (біля 50 мг). 04.06.2020 року я вирішив збільшити дозу приблизно до 100 мг кофеїну (1 міцної чашки кави (біля 50 мг) + ¼ таблетки кофеїн-бензоату натрію). Чашку кави я випив біля 7:00 години ранку, а 50 мг таблетованого кофеїну додав біля 8:00.
Спочатку дня відмічалась виражена ейфоричність та початкові прояви ажитації. Було бажання робити все і відразу. На допомогу прийшло планування дня, що я складаю відразу після ранкової фізичної розминки. Біля 10:00 почав спостерігатись тремор рук, який майже пройшов через годину на фоні інтенсивної регідратації (з 8:00 до 10:00 я випив біля 1,5 літри води). Біля 14:00 я відчував невелику сонливість і бажання відпочити. В цей час зникла підвищена мотивація до дій та гіпоманія. В період з 8:00 до 11:30 я відмітив в себе знижене критичне ставлення до тих чи інших подій, з'явилися різні "креативні" ідеї.напів фантастичного характеру. З'явилося бажання мріяти. Працездатність збереглась на високому рівні до 21:00.
Заснув без проблем. Сон був поверховим, крізь сон я чув, все що відбувалось навколо. Вперше за довгий час )більше року) я прокидався через не сильні подразники (мова сина). Зранку відмічається сонливість та відсутнє відчуття, що я відпочив за ніч. Сьогодні останній день пятого експерименту з дозою кофеїну в 150 мг, про це я розповім в наступній статті.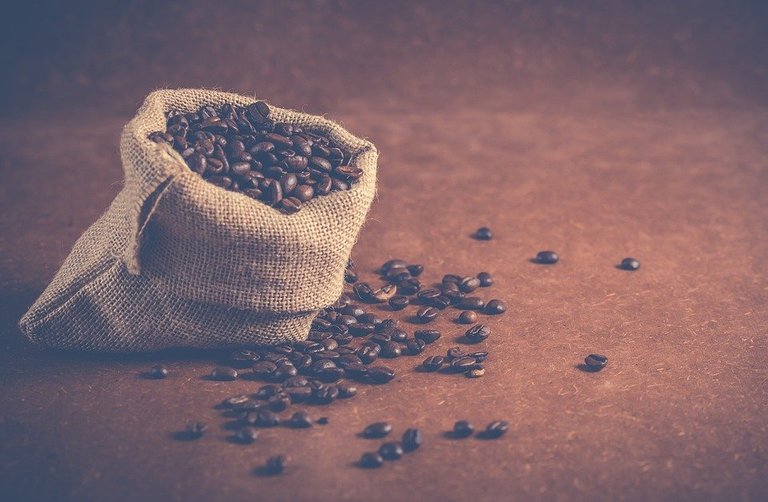 pixabay.com
I decided to divide the fifth publication on the caffeine experiment into 3 parts. First of all, this is an occasion to write 3 interesting, but not big stories (as practice shows, short stories are read much more willingly, for example, I like short and interesting articles of other users better). More information about the experiment in previous articles on this topic.
The main purpose of my 5th experiment is to study my own feelings against the background of different doses of caffeine consumption. On June 3, 2020, I spent a day on a dose of 1 strong cup of coffee (about 50 mg). On June 4, 2020, I decided to increase the dose to about 100 mg of caffeine (1 strong cup of coffee (about 50 mg) + ¼ tablets of caffeine-sodium benzoate). I drank a cup of coffee at about 7:00 in the morning, and added 50 mg caffeinated tablet at about 8:00.
At the beginning of the day there was a pronounced euphoria and initial manifestations of agitation. There was a desire to do everything at once. The day's planning, which I do immediately after the morning physical warm-up, came to the rescue. At about 10:00 I began to tremble my hands, which passed almost an hour later against the background of intense rehydration (from 8:00 to 10:00 I drank about 1.5 liters of water). At about 14:00 I felt a little drowsy and wanted to rest. At this time, increased motivation to act and hypomania disappeared. In the period from 8:00 to 11:30 I noticed a reduced critical attitude to certain events, there were various "creative" ideas. Semi-fantastic nature. There was a desire to dream. Working capacity remained at a high level until 21:00.
I fell asleep without any problems. The dream was superficial, through the dream I heard everything that was happening around. For the first time in a long time) more than a year) I woke up because of weak stimuli (son's language). In the morning there is drowsiness and no feeling that I rested for the night. Today is the last day of the fifth experiment with a dose of caffeine of 150 mg, I will talk about this in the next article.
    Весь зміст створено автором за псевдонімом @cranium для однойменного блогу на блокчейні HIVE. Використання будь-яких матеріалів дозволено лише після погодження з автором.
    Все содержимое создано автором за псевдонимом @cranium для одноименного блога на блокчейне HIVE. использования любых материалов разрешено только после предварительного согласия автора. 
    All content was created by the author under the pseudonym @cranium for the blog of the same name on the HIVE blockchain. The use of any materials is allowed only after agreement with the author.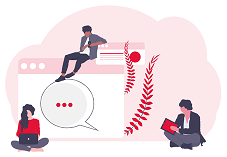 Not got an account yet? Sign up to Hive!

AD
Each next of my referrals receives a X HIVE (X=1$) gift and 1 additional booster pack as soon as the gift sending function is possible. Plus, you and I also get 2 booster packs, under the prerequisites of a referral program. I already have 10 referrals, so in addition to the above, you will receive an additional 1 Epic card (the chance of receiving which, with the booster pack open, is only 4%).

Кожний наступний мій реферал отримує подарунок в розмірі X HIVE (X=1$) та 1 додатковий booster pack, як тільки стане можлива функція відправки подарунків. Плюс, до X HIVE (X=1$)* ви, та я, також отримуємо по 2 booster pack, по попереднім умовам реферальної програми. У мене вже Є 10 рефералів, тому, крім описанного вище, ви отримаєте додаткову 1 Епічну карту (шанс на отримання якої, при відкриті booster pack, всього 4%).
Total: X HIVE=1$, 3 boosters, 1 Epic card.
Ітого: **X HIVE=1$, 3 boosters, 1 Epic card.