Hi friends. Recently wrote message, in which he gave an example of the embodiment of the theorem "Misunderstanding of the situation creates a new behavior, which in turn, turns the initial misconception into reality" (Robert King Morton) used the example of his son waking up in the morning and the process of dressing and picking him up in kindergarten. That message is a great example of how "negative" understanding creates "negative" consequences. P.s. The word negative is used in the subtext of pessimism.
Привіт друзі. Нещодавно писав повідомлення, в якому наводив приклад втілення теореми «Хибне розуміння ситуації створює нову поведінку, яка в свою чергу, перетворює початкову хибну уяву в реальність» Robert King Morton на прикладі ранкового пробудження сина, та процесу його одягання і збирання в садок. В тому повідомленні наведений прекрасний приклад того, як «негативне» розуміння створює «негативні» наслідки. П.с. Слово негативне використовується у підтексті песимістичне.
---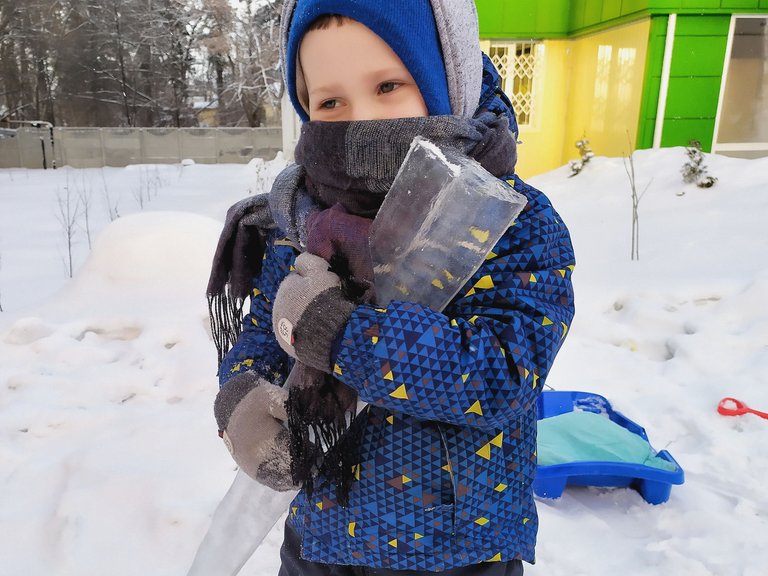 ---
This morning, the situation was similar. My wife was at work, and I had a similar task to get my son out of bed, to help him perform hygienic procedures, to dress him and take him to kindergarten. This time, I delayed my son's awakening for as long as possible. At this time, I managed to do all my other work. I decided to wake my son in a special way (no, not a bucket of cold water) - to interest him in waking up. I know that in the evening my son asked me to find him an old cup or something like it to collect water from a puddle in the garden. Waking him up, I used it and motivated him with the following words "Wake up, Let`s go look for a cup that we will take to kindergarten."
Сьогодні, зранку була аналогічна ситуація. Дружина на роботі, а переді мною стояло аналогічне завдання підняти сина з ліжка, допомогти виконати гігієнічні процедури, одягти і відвести в садок. На цей раз, я затягнув пробудження сина максимально довго,як це було можливо. В цей час я встиг виконати усі інші свої справи. Пробудити ж сина я вирішив по особливому (ні, не відро холодної води) – зацікавити його прокинутись. Я знаю, що син із вечора просив знайти йому якусь стареньку чашечку, чи щось на неї схоже, щоб набирати в садку воду із калюжі. Пробуджуючи його я використав це і мотивував його наступними словами «Прокидайся, пішли шукати чашечку яку візьмемо в дитячий садочок».
---
Today's strategy worked even better than I imagined. My son and I had only 17 minutes for all the meetings. This is a cosmic result. For example, on Monday we spent 40 minutes at the same meeting. This is my experience of using topical motivation for my son.
Сьогоднішня стратегія спрацювала навіть краще ніж я уявляв. На всі збори нам з сином вистачило всього 17 хвилин. Це космічний результат. Для прикладу, у понеділок на ці ж збори ми витратили 40 хвилин. Ось такий у мене видався досвід використання актуальної мотивації для сина.
---
All photos were taken with the camera of the phone Xiaomi Redmi Note 7 and processed in the graphic editor Snapseed.
Всі фото зроблені за допомогою камери телефону Xiaomi Redmi Note 7 і оброблені в графічному редакторі Snapseed.
---

---
Useful link
---
Exchanges
Binance | Poloniex | Huobi | Cryptex24 | Ionomi | Okex | Bitwired | Qtrade | Kuna | WhiteBIT
Cryptogames
Doctor Who | Oceanplanet | c24 games | Splinterlands | Cryptobrewmaster | Exodegame | Rabona
Cryptoblogs
HIVE | STEEM | lbry.tv | noise.cash
---

---