Actually, in this case, it is a comic about the brain. This is something I borrowed from my daughter who has a keen interest in science.

Got to love a shiny cover.
Neurocomic has a story, but it is written as an educational guide to how our brains work. A man gets lost in his own brain and meets various scientists who have studied how it works, as well as some strange creatures who play the parts of neurons and other entities.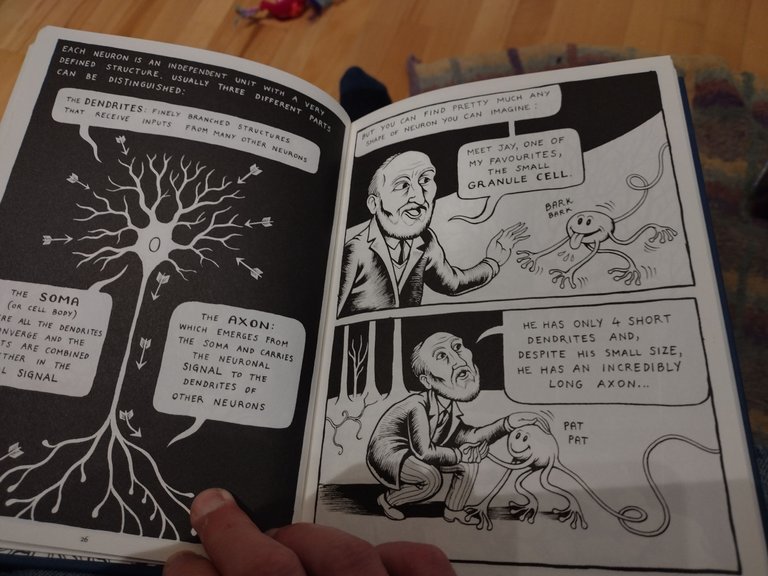 There are diagrams that I presume are biologically accurate, but they have tried to make it fun. It is all in black and white.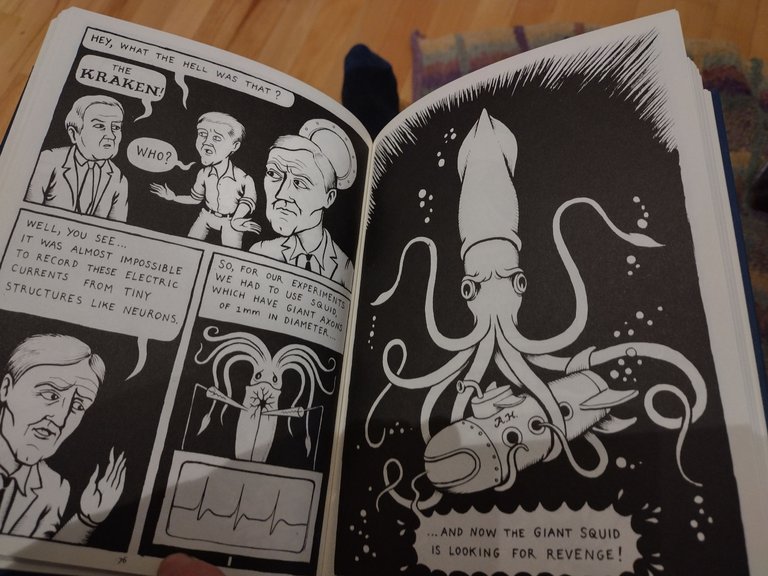 There is even a giant squid. In places it reminds me a bit of some of what @katharsisdrill draws.
It is a pretty short read, but I enjoyed it. At the end it gets a bit philosophical, but I expect that comes up a lot in any serious discussion of how what our brains do translates into how we see the world.
I think it could be a great introduction for kids to this sort of thing, but adults can get something from it too.
Happy reading.
I just realised that #proofofbrain is really appropriate to this post.