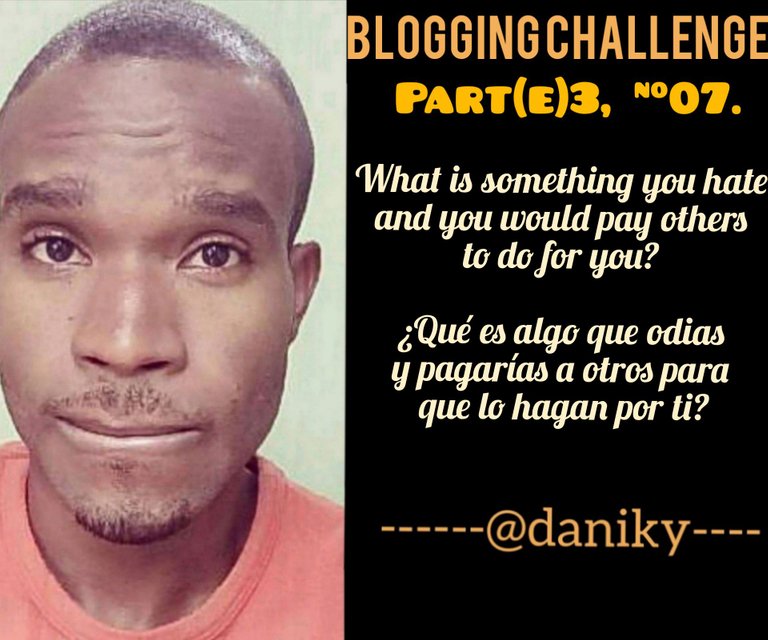 Hello and welcome to my page. This is the day 7 of part 3 of my entry to the 30-day blogging challenge, an initiative of @cwow2 and the #bloggingchallenge community. Kindly follow me as i tell you what i hate and would pay others to do for me.
Hola y bienvenido a mi página. Este es el día 7 de la parte 3 de mi entrada al desafío de blogs de 30 días, una iniciativa de @ cwow2 y la comunidad #bloggingchallenge. Por favor, síganme mientras les digo lo que odio y les pagaría a otros para que lo hicieran por mí.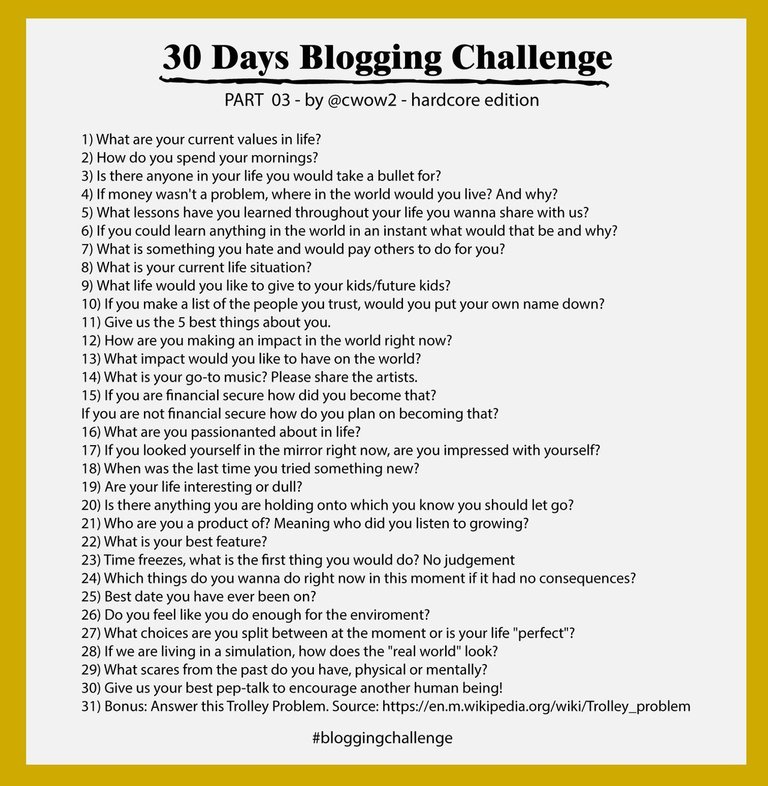 No matter what you might feel or say to agree or disagree,there must be at least something you detest and would like to pay someone to do for you. After a thorough mood of brainstorming, I've gotten one of those things which include designing a website.
No importa lo que pueda sentir o decir para estar de acuerdo o en desacuerdo, debe haber al menos algo que detesta y le gustaría pagarle a alguien para que lo haga por usted. Después de una intensa lluvia de ideas, obtuve una de esas cosas que incluyen el diseño de un sitio web.
Web design can be freaking time-consuming at most times as you may not be able to have the leisure for some other routines as well. Especially when it comes to coding (i.e programming), it takes a loner day to get the desirable result you want most times and this can be boring along the line. So, rather than taking a whole day to program or code for what i want, I'll rather give the work to an expert who can give me the exact template and design of what i want.
El diseño web puede llevar mucho tiempo en la mayoría de los casos, ya que es posible que no pueda tener el tiempo libre para otras rutinas también. Especialmente cuando se trata de codificación (es decir, programación), se necesita un día más solitario para obtener el resultado deseable que desea la mayoría de las veces y esto puede ser aburrido a lo largo de la línea. Entonces, en lugar de tomarme un día entero para programar o codificar lo que quiero, prefiero darle el trabajo a un experto que pueda darme la plantilla y el diseño exactos de lo que quiero.
Don't get me wrong, coding is great, and besides, #hive blog was derived as a product of coding utilizing a decentralized app for its launch. I love coding, but it's time consuming, though there's now an option to design a website without the use of manual programming, so all you need to do is download a website designer from google or apple playstore and utilize the template given to get the type of design u want before web hosting.
No me malinterpretes, la codificación es genial y, además, el blog #hive se derivó como producto de la codificación utilizando una aplicación descentralizada para su lanzamiento. Me encanta codificar, pero lleva mucho tiempo, aunque ahora hay una opción para diseñar un sitio web sin el uso de programación manual, por lo que todo lo que necesita hacer es descargar un diseñador de sitios web de Google o Apple Playstore y utilizar la plantilla proporcionada para obtener el tipo. del diseño que desea antes del alojamiento web.
Hope I've been able to brief you on what i will rather pay someone to do for me. Thank you for your time.
Espero haberle podido informar sobre lo que preferiría pagarle a alguien para que haga por mí. Gracias por tu tiempo.
I will like to appreciate the #blogging challenge team (@cwow2, @tripode and @starstrings01) for this wonderful initiative and secondly I'll like to use this medium to invite Interested #hiveans to this #bloggingchallenge. So join the revolution and earn daily rewards. Thank you.
Me gustaría concluir esta sección del desafío de blogs de 30 días presentando mi agradecimiento al equipo del desafío de #blogging (@ cwow2, @tripode y @ starstrings01) por esta maravillosa iniciativa y, en segundo lugar, me gustaría utilice este medio para invitar a #hiveans interesados a este #bloggingchallenge. Así que únete a la revolución y gana recompensas diarias. Gracias.




---

---

My Previous Days// Mis días anteriores
Part(e) 2

---

---

Part(e) 4

---

Part(e) 1

---

Thank you for your time and as well, don't forget to upvote my post. Your reblog, comment and follow up will be well appreciated.

---




Gif credited to @doze