Wandering through london we stumbled upon one of these new fangled Amazon shops, where you just take what you want and then leave without ever having to go to a checkout.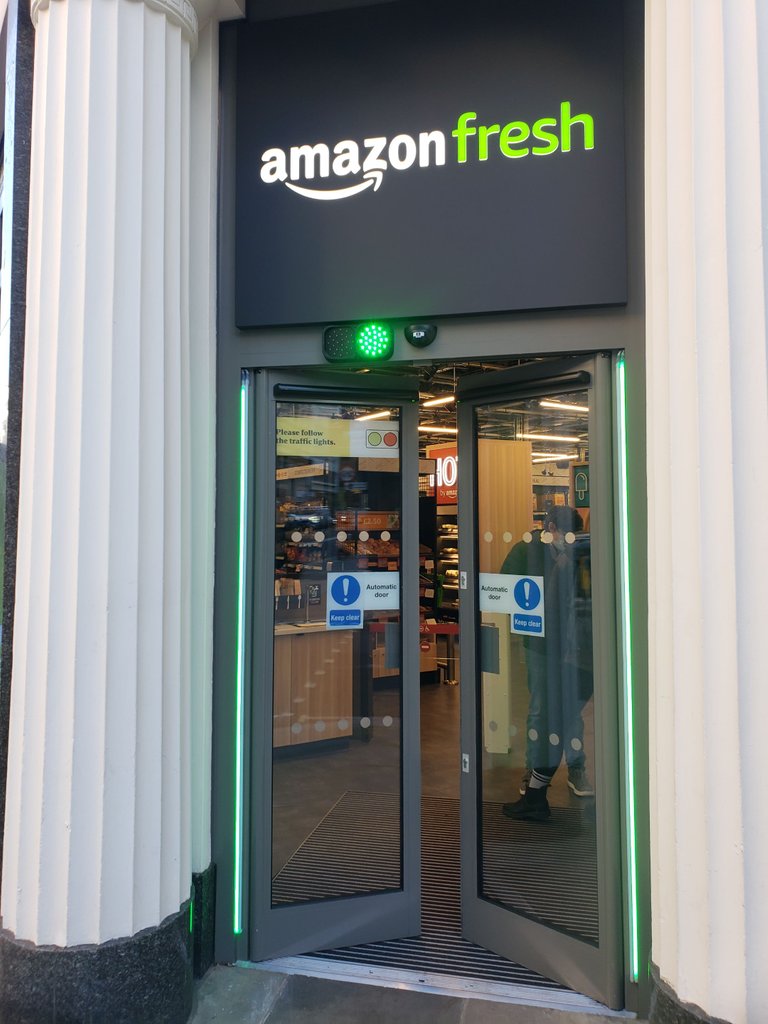 We decided to have a look for ourselves to see what it was all about and... if we could cheat the system.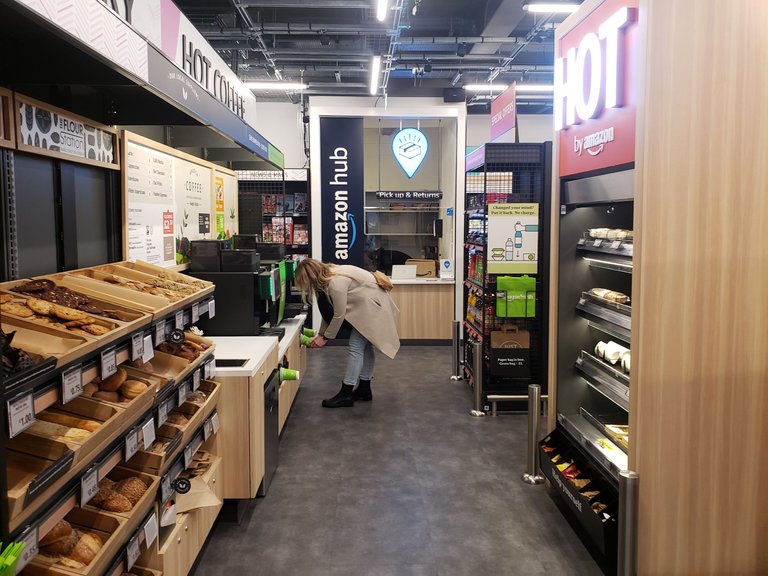 When you go in you have to bring up a QR code from the amazon app on your phone, scan it on the sensor, and you're in!!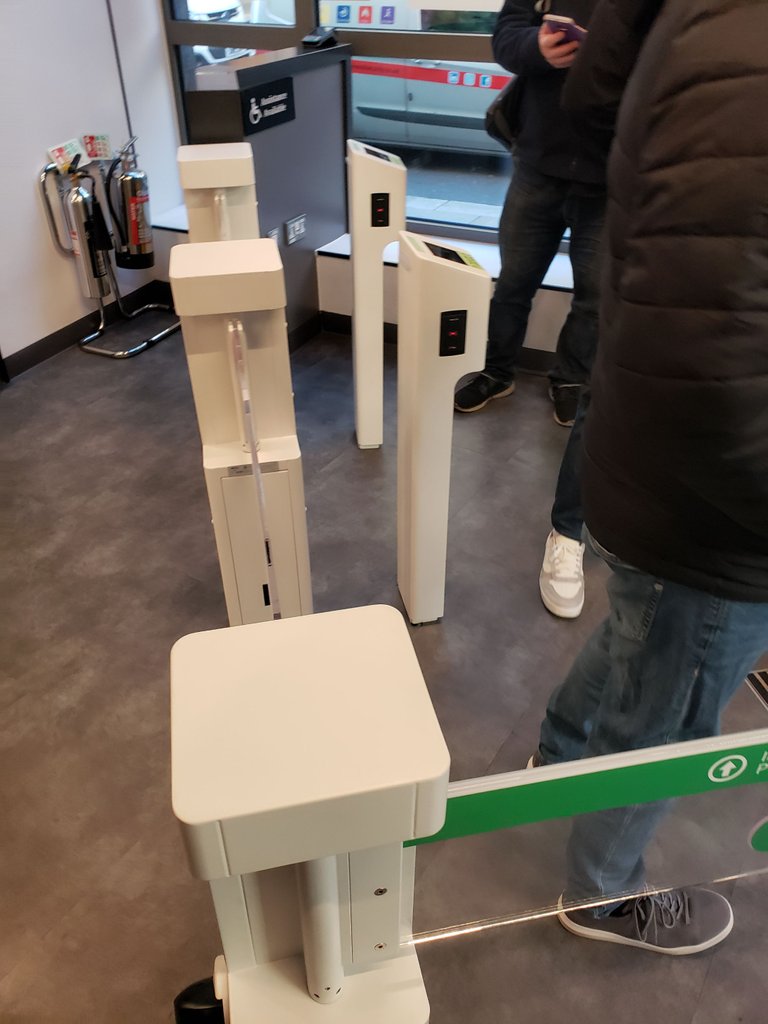 What great fortune.... we were told that we could have £10 worth of items completely free as it was our first time using the store.
The shop is covered in cameras that are watching your every move.. All of the shelving is made up of weighing scales.
Between the cameras and the shelves, the system is able to recognise exactly what you have taken and placed into your bag.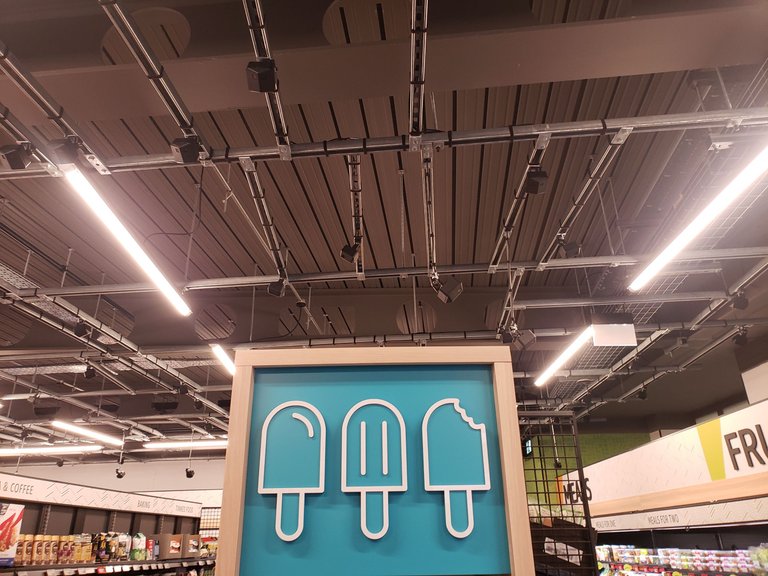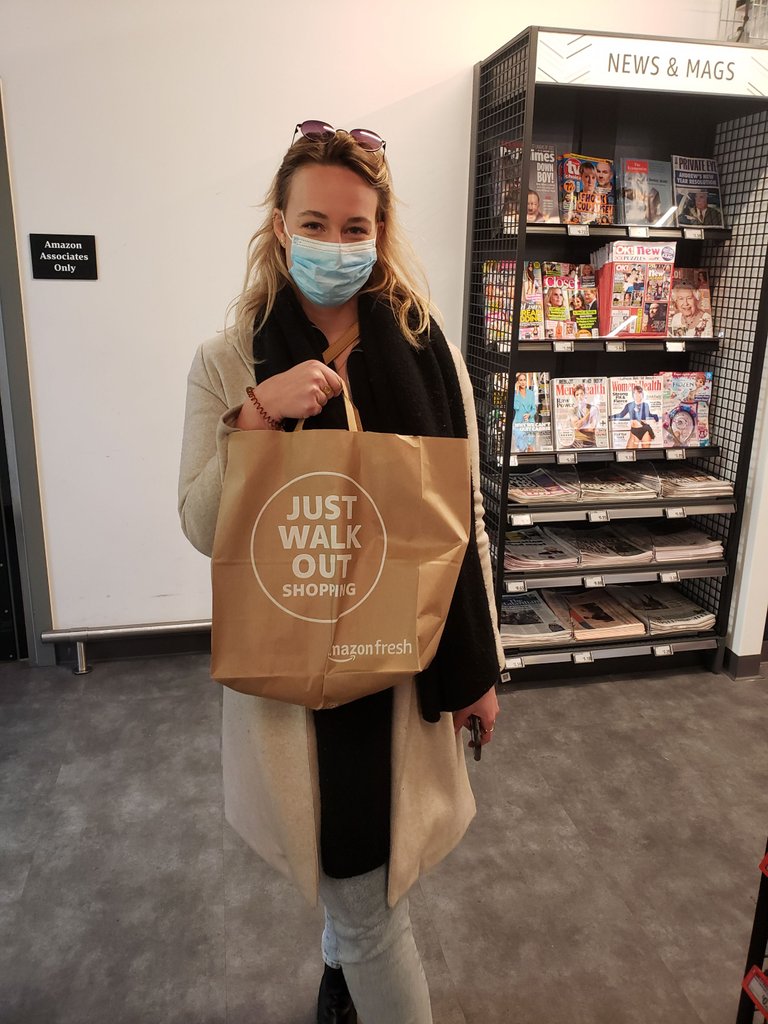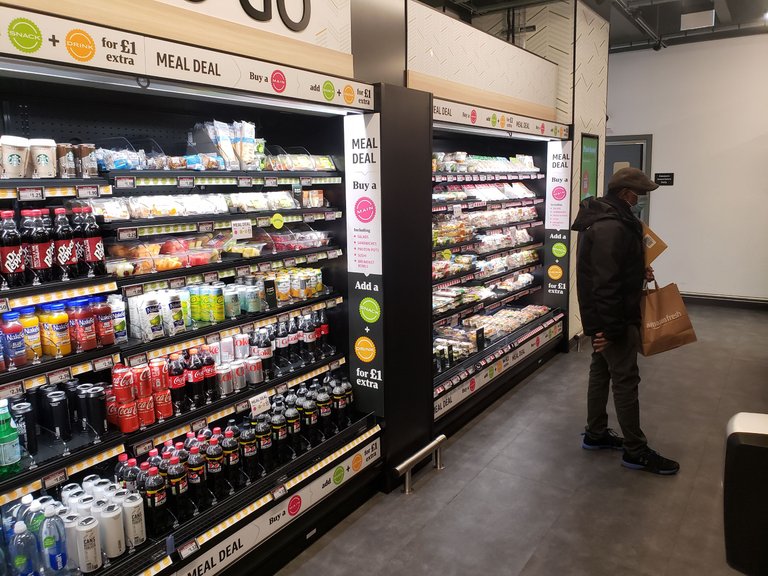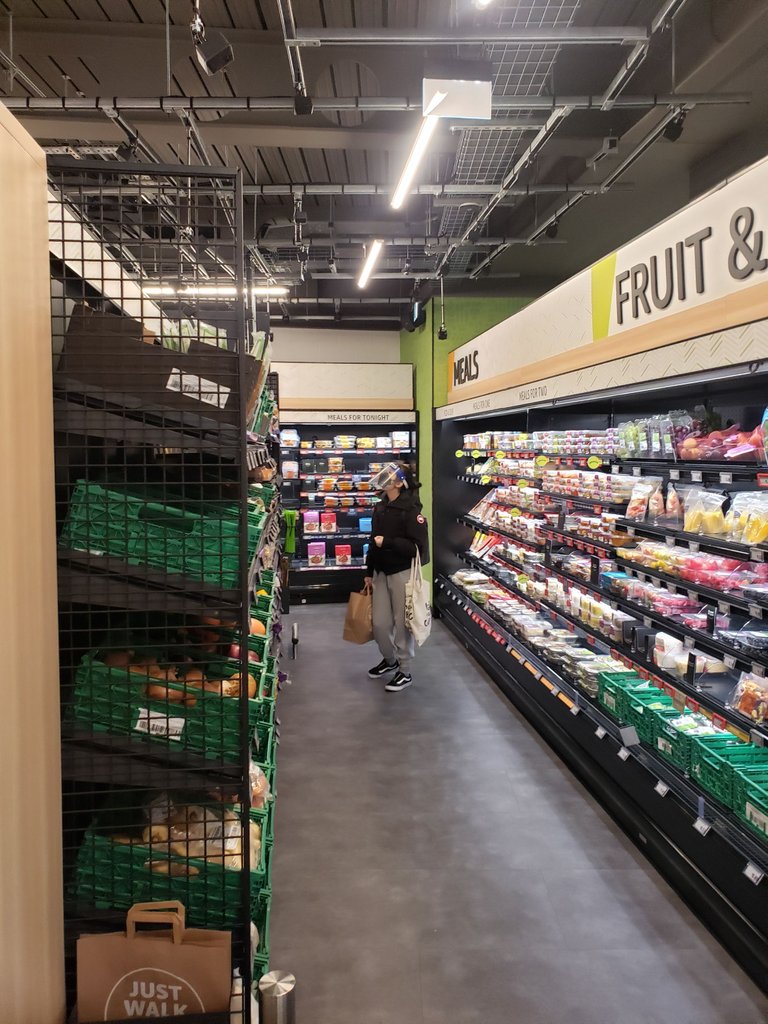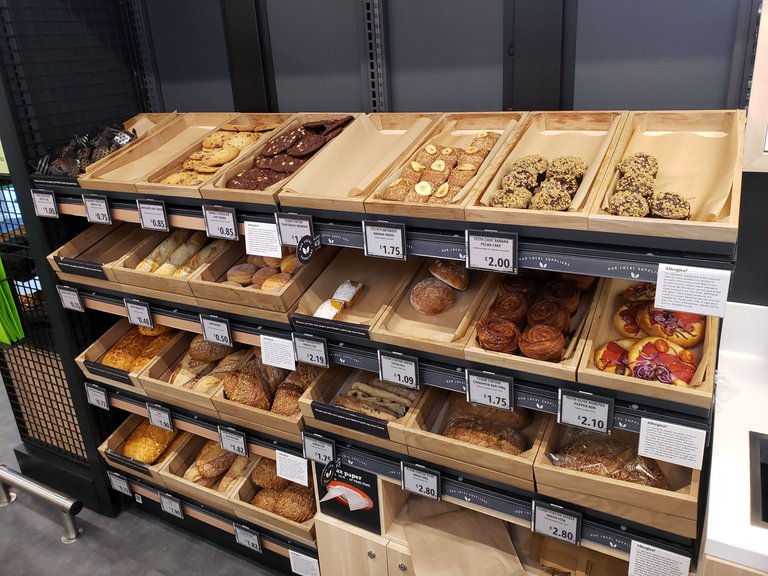 This technology is insanely clever.. not only does it recognise if you take a single onion, it even knows if later on during your shop, you return that onion to the shelf and in doing so, removing it from your bill.
30 minutes after leaving the store, you will be billed for your products via the amazon app. Crazy!
So, with our £10 to spend. We got..
1x bottle of water
1x bottle of wine
1x pack of mentos
1x bar of chocolate
ALL FOR FREE
Or so we thought...
As we left the store, we noticed this sign 🙄🙄😄😄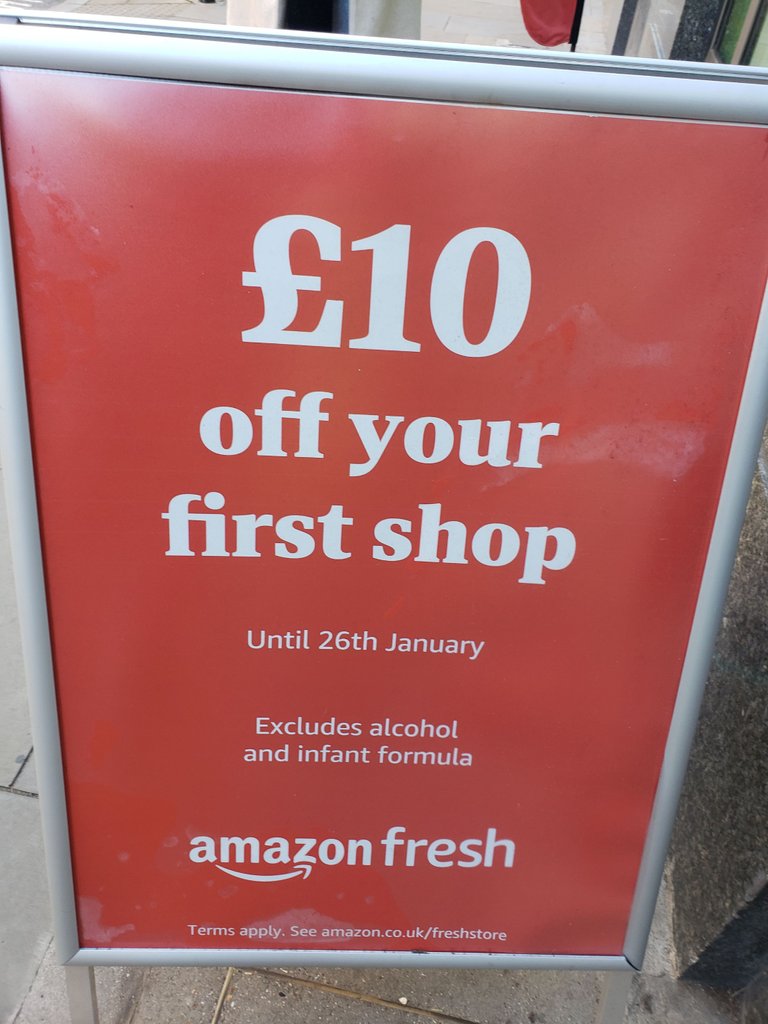 Soooo, I had to pay for the wine 🤷‍♂️ never mind, it was still a great experience and further proof that.. THE FUTURE IS NOW! 😊