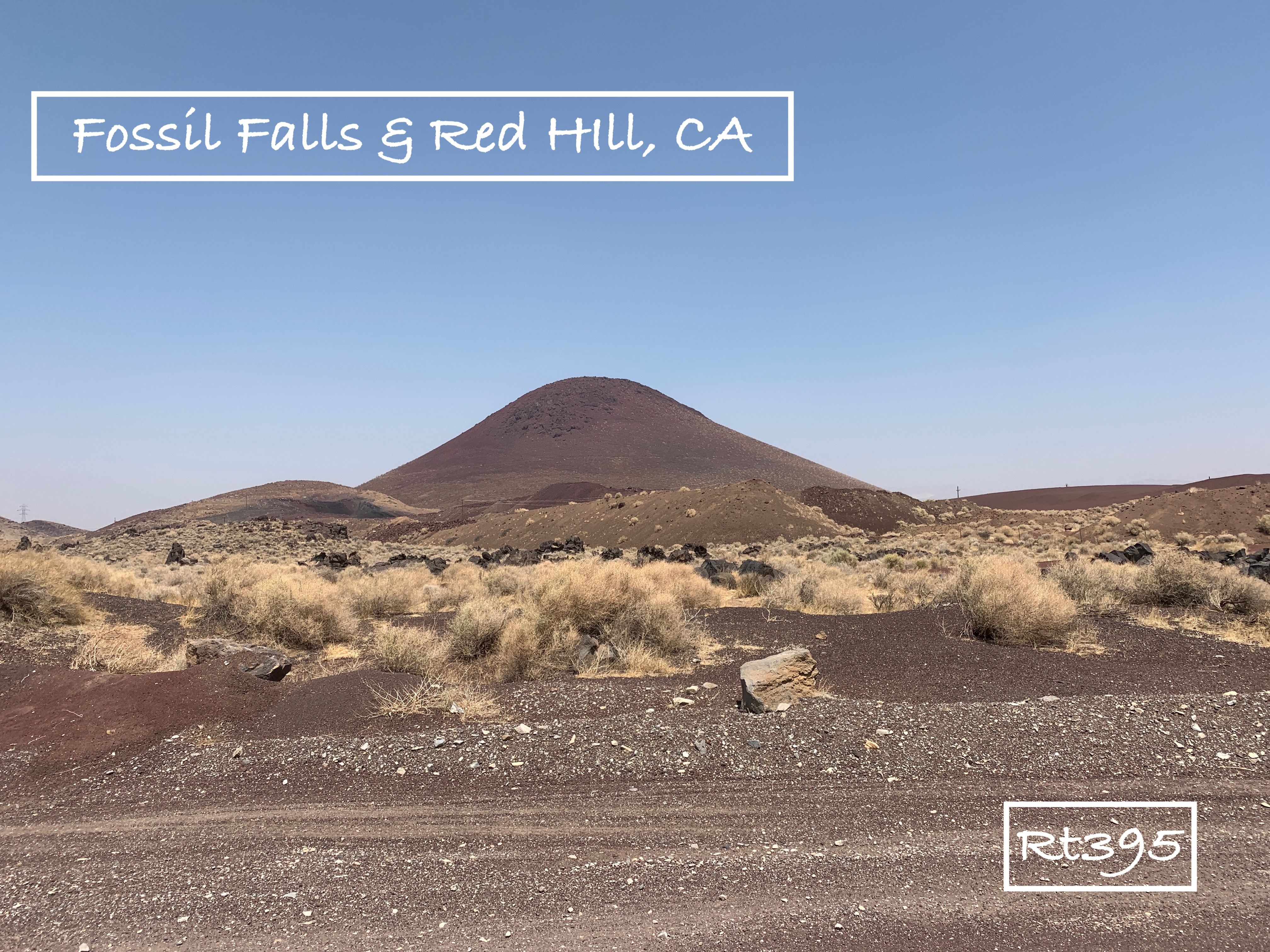 I spent the weekend up in Central, Eastern California and decided to visit some beautiful places I haven't been in years. The first one was Fossil Falls & Red Hill Cinder Cone.
Red Hill and Fossil Falls are located 165 miles NE of Los Angeles. Being just off the Highway 395 (Rt395) they are a convenient sight seeing spot on your way North or South. Red Hill cinder cone makes it very hard to miss when driving by.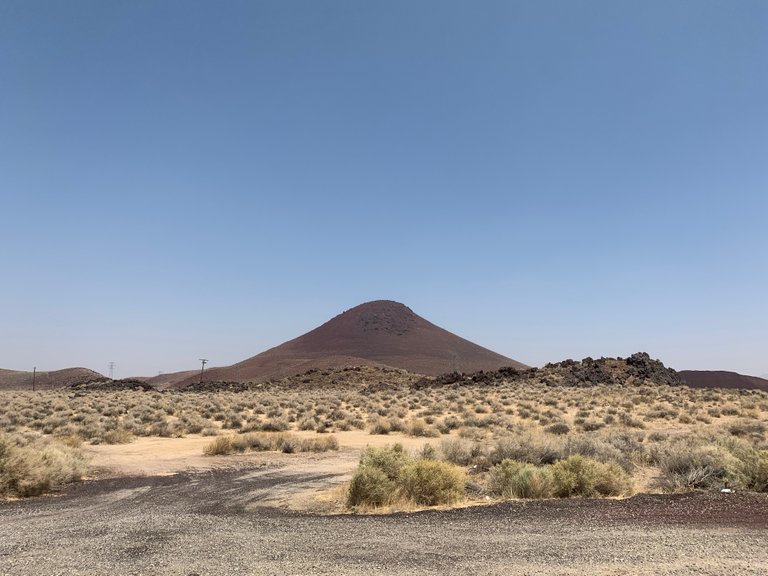 Exiting Highway 395, it's about 1 mile to the parking area. As you exit the highway, you are greeted by two walls of basalt.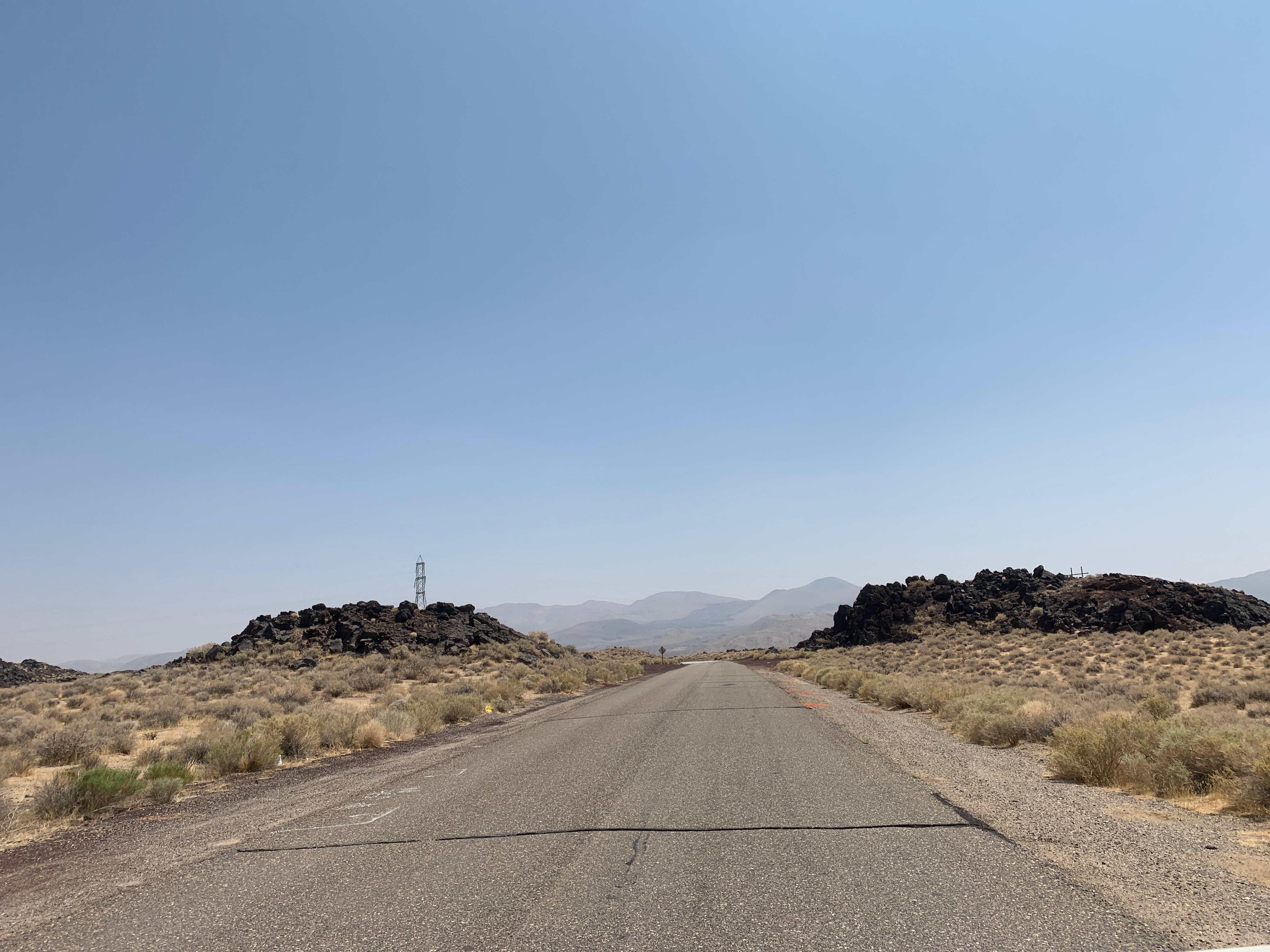 (Basalt is the most common type of lava on Earth.)
From the parking area it's a quarter of a mile walk, about 5 - 10 minutes depending on your speed.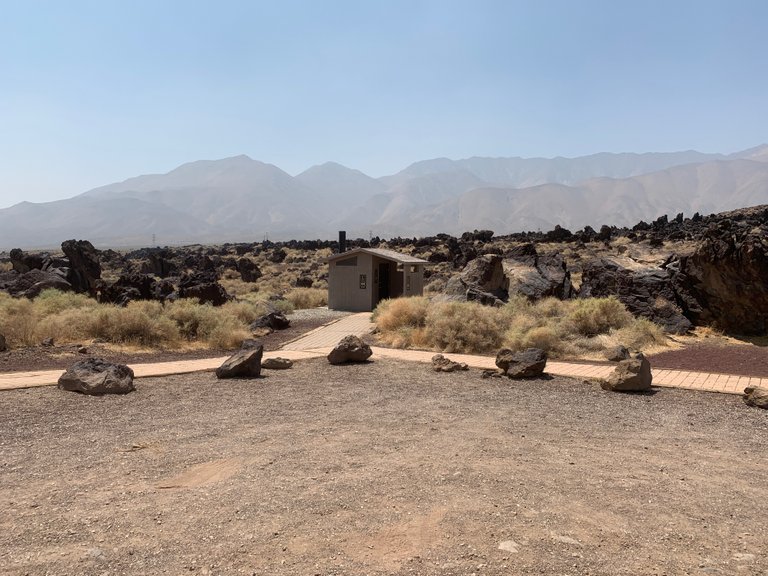 The path winds through a massive, old basalt flow littered with boulders.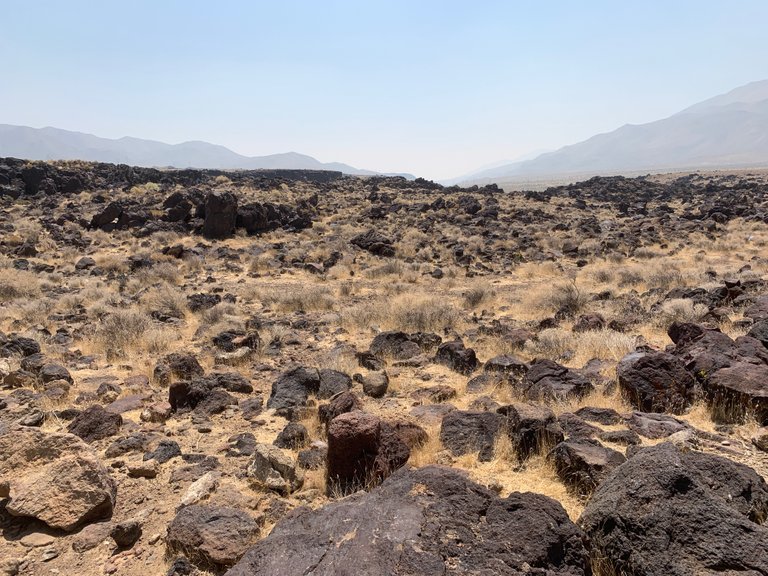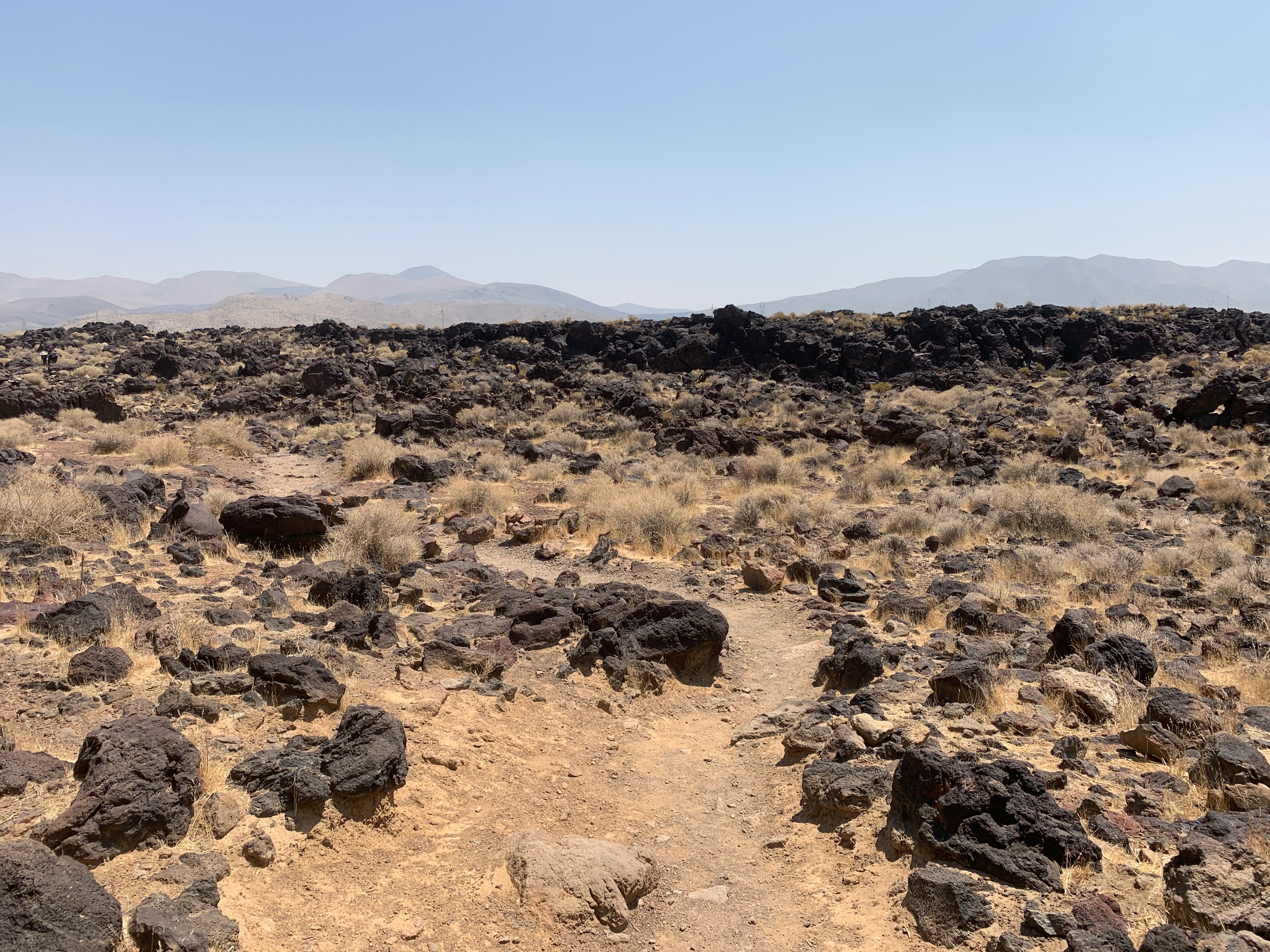 Before you know it you are standing in the old Owens River bed and the falls are directly in front of you.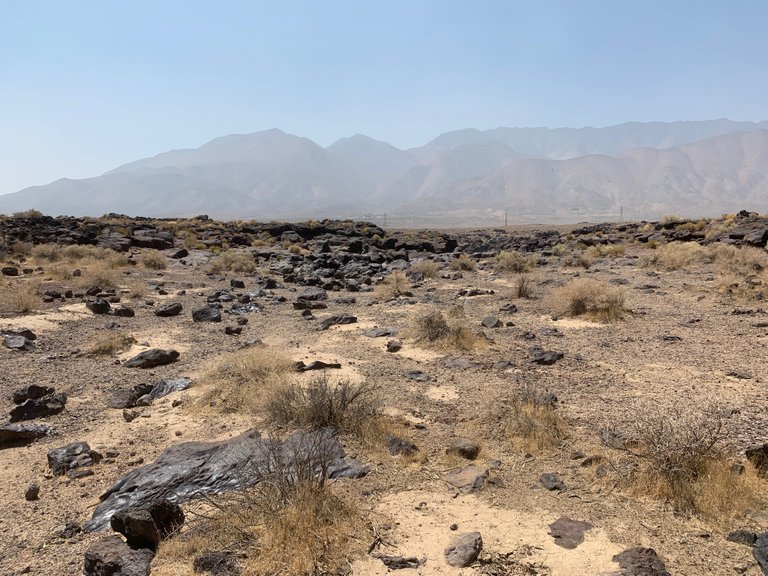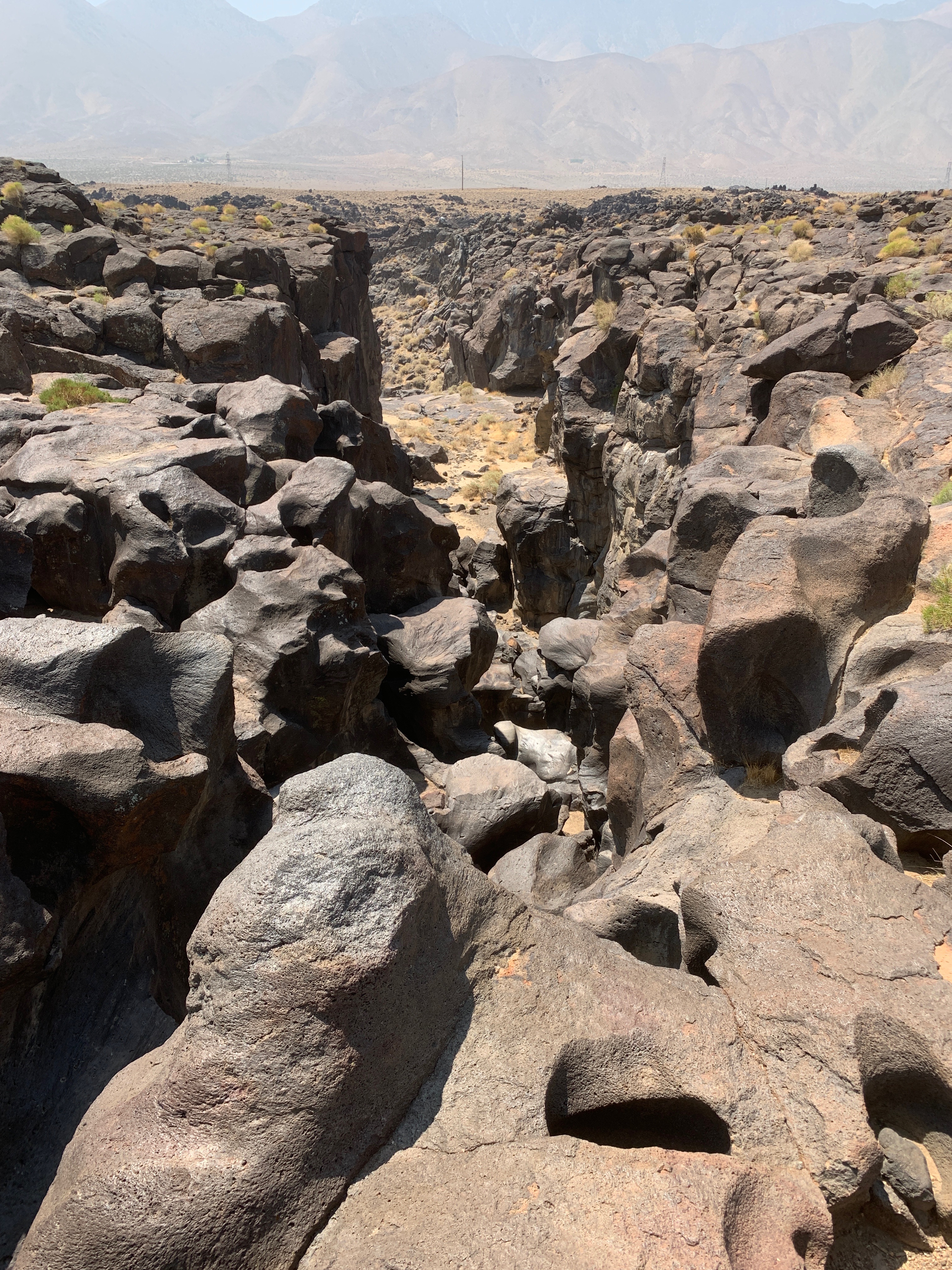 The water sculpted basalt looks like an alien world.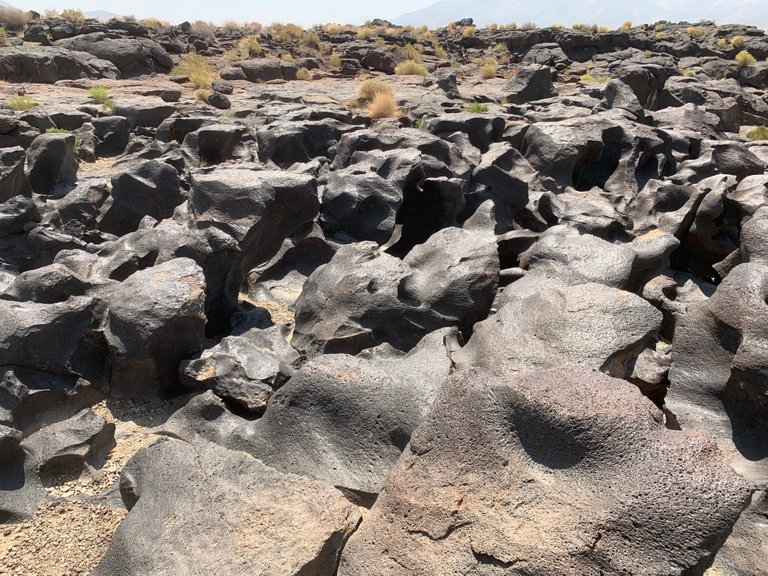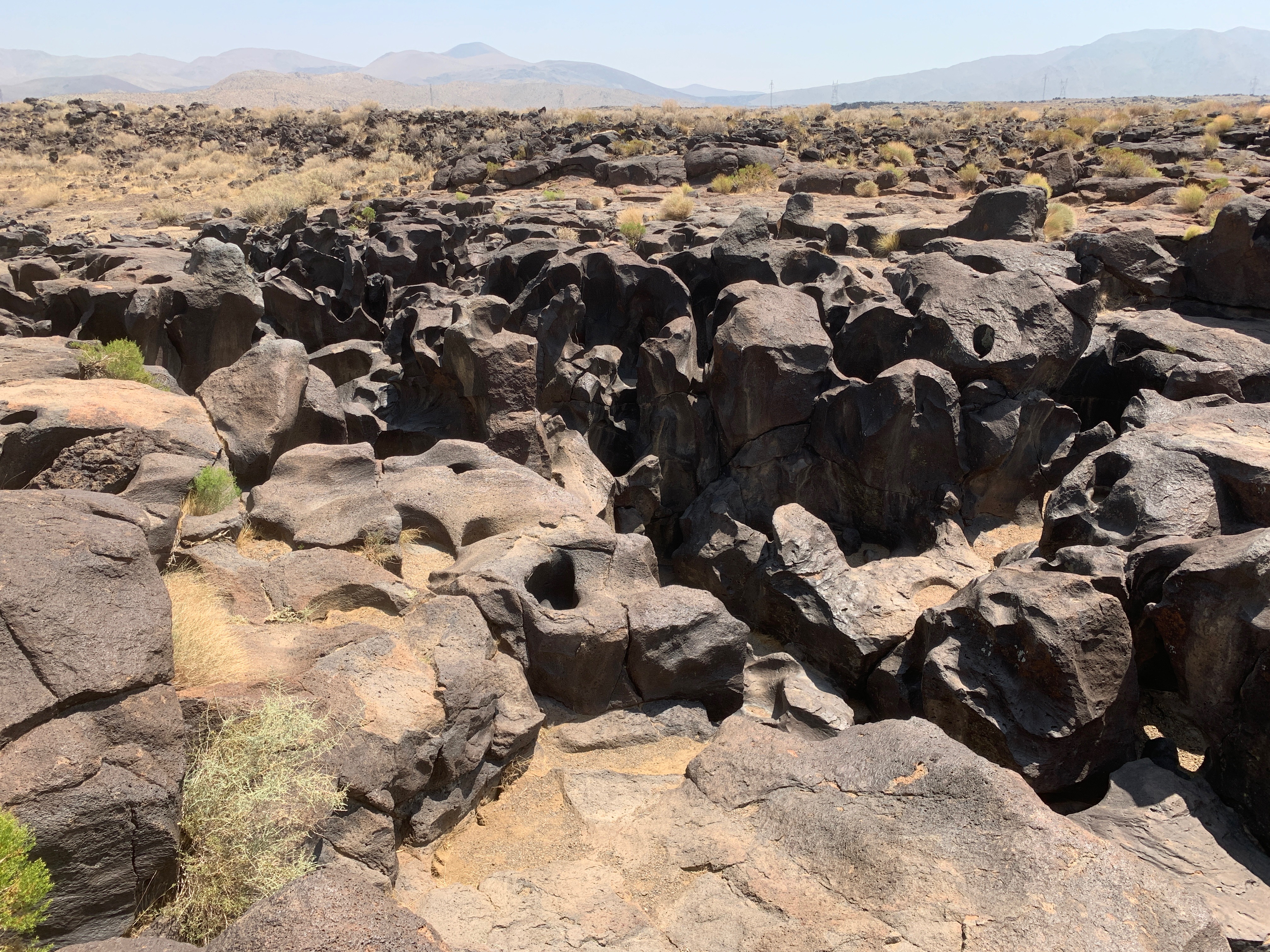 (view from the right side)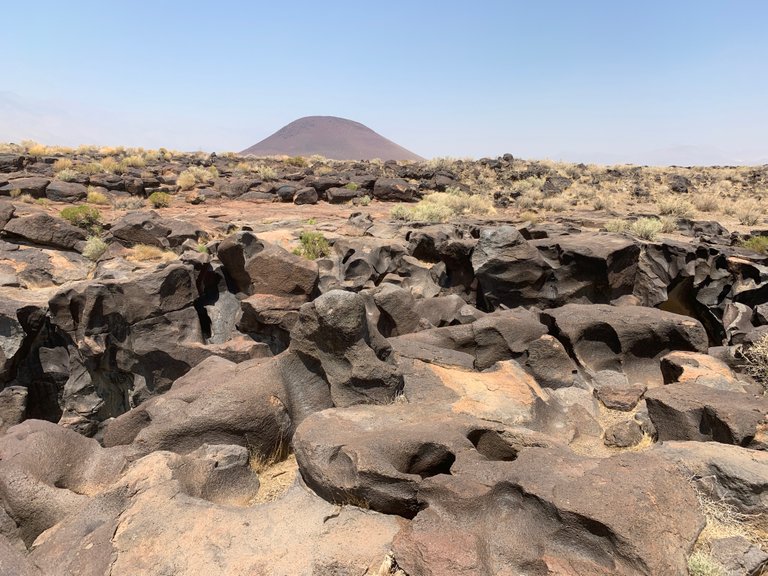 (view from the left side)
The Falls were formed over a large period of time. First old eruptions of basalt from between 40,000 to 400,000 years ago flooded the area. This laid down the base of basalt that would form the Fossil Falls.
A different eruption, from the Red Hill cinder cone nearby, produced a higher granitic composition lava. The eruption from Red Hill ejected this tougher material into and nearby the Owens River.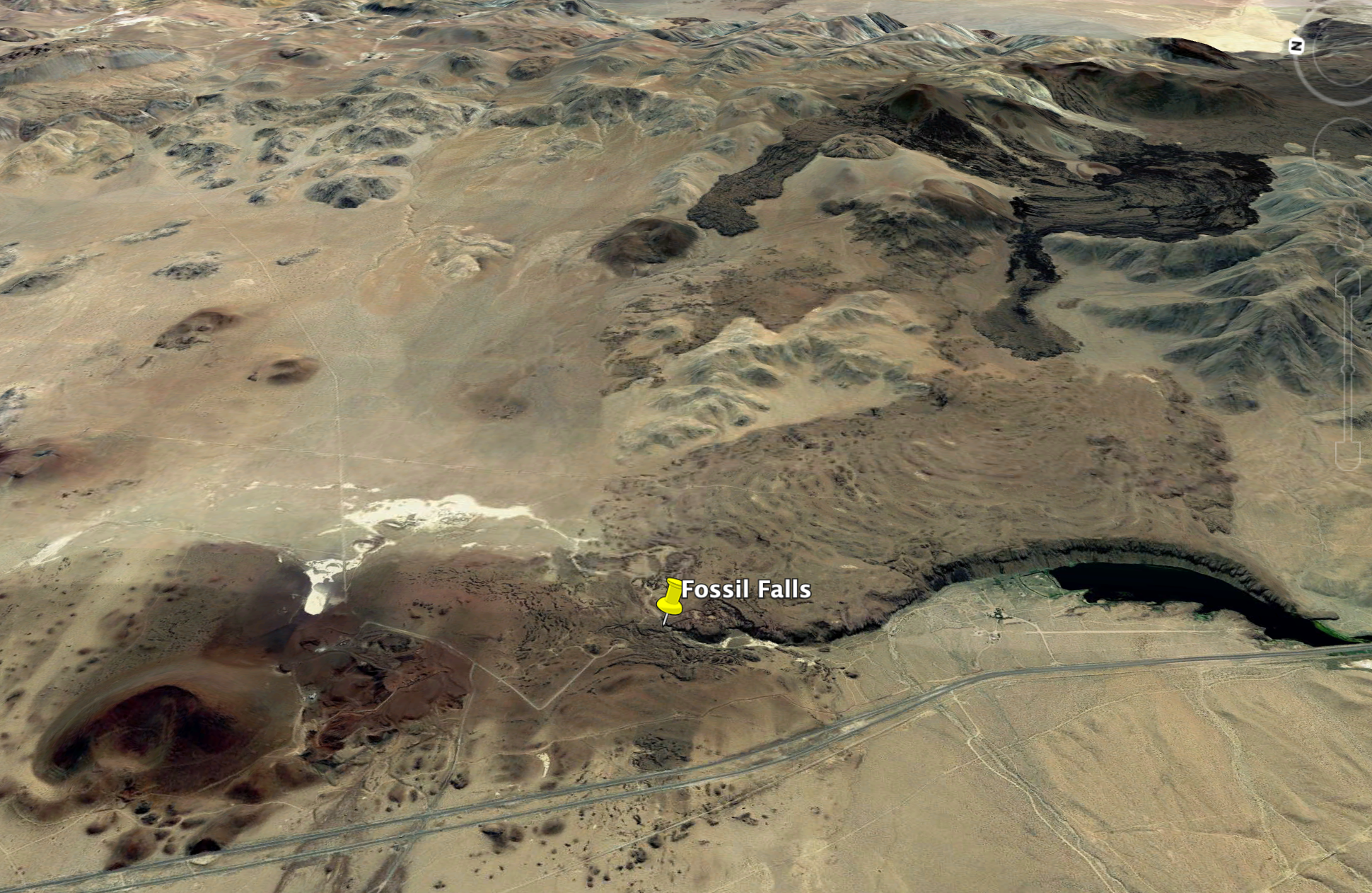 (Google Earth view looking SE. These lava fields are incredible in person.)
Finally between 20,000 -10,000 years ago the glaciers of the Sierra Nevada mountain range began to melt. The water flowed into the Owens River and took the tougher granitic basalt and carved away at the softer basalt creating the falls.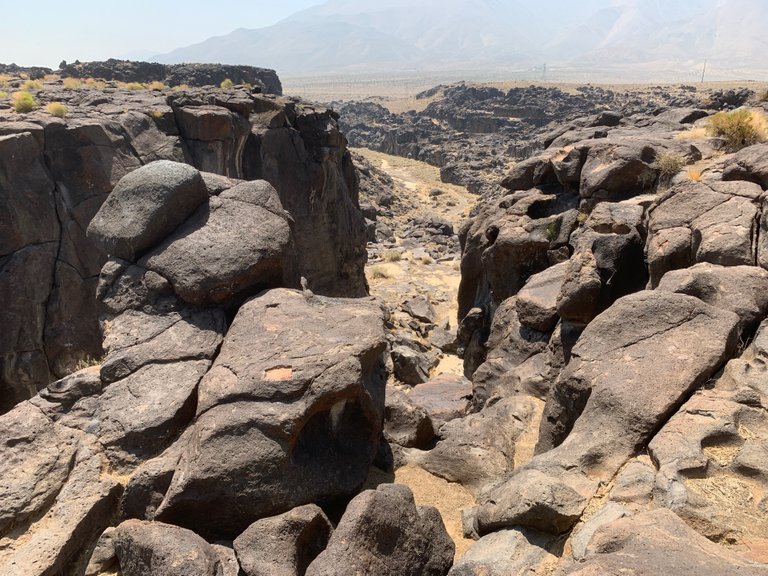 The cliffs eventually reach to around 75 feet in height and are frequented by rock climbers.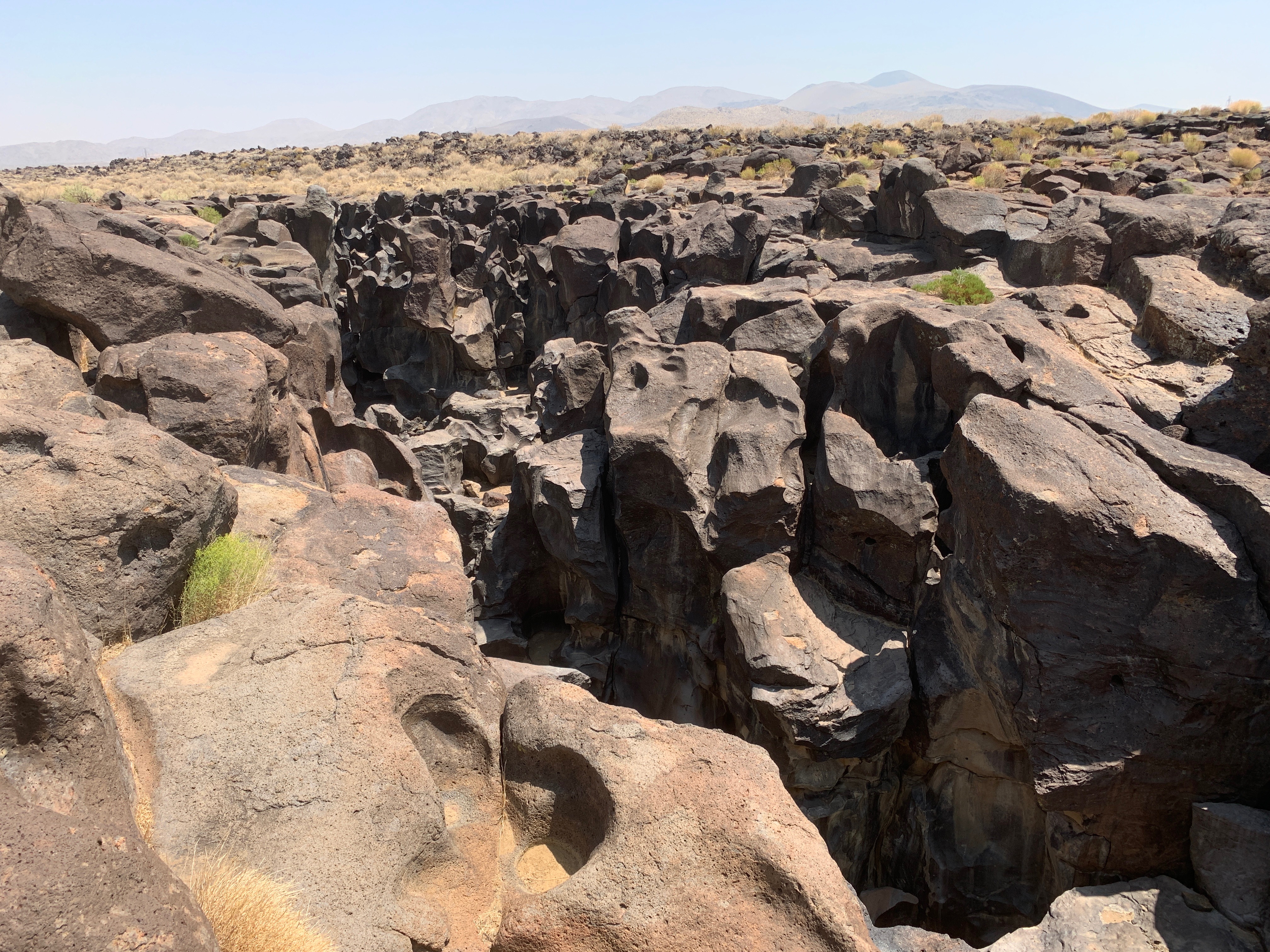 I couldn't find an exact reason for the name Fossil Falls, but someone on another blog mentioned they are "nature's fossil" due to their state of arrested decay, fossilizing them.
It was 101 degrees that day so I stayed for just a few minutes to get some photos and see if there was anything different from the last time I was there about 8 years ago.
On the way out I checked out Red Hill, but due to time constraints I couldn't really explore it. I just drove around one side to see what I could see. The red sands were enough of a treat though.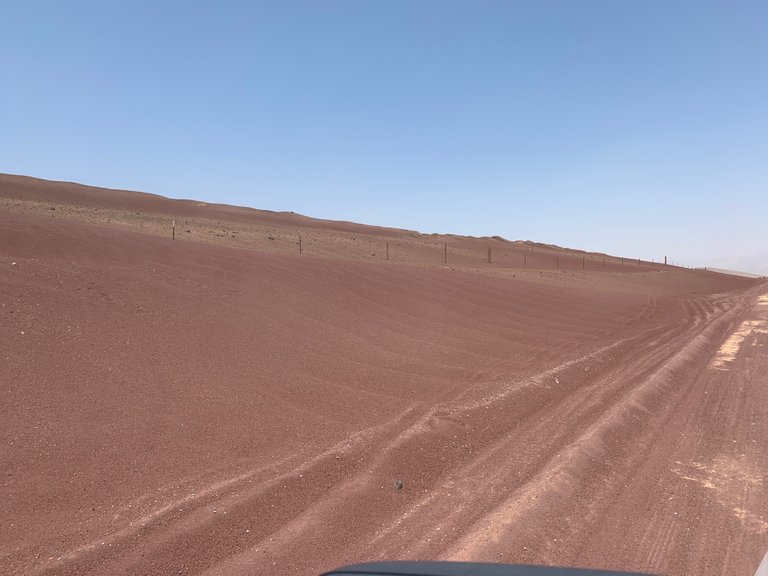 If you are ever visiting Eastern California, where there are amazing things to do and see, stopping by Fossil Falls is a very easy detour and I'd recommend it. My photos can't do justice the the grandeur and colors present there.
Later on this week I'll be following up this post with a trip I took to the Bristlecone Pine Forest and some of the oldest trees on Earth. I spent a full day there and found lots if awesome stuff. Until then, thanks for reading!