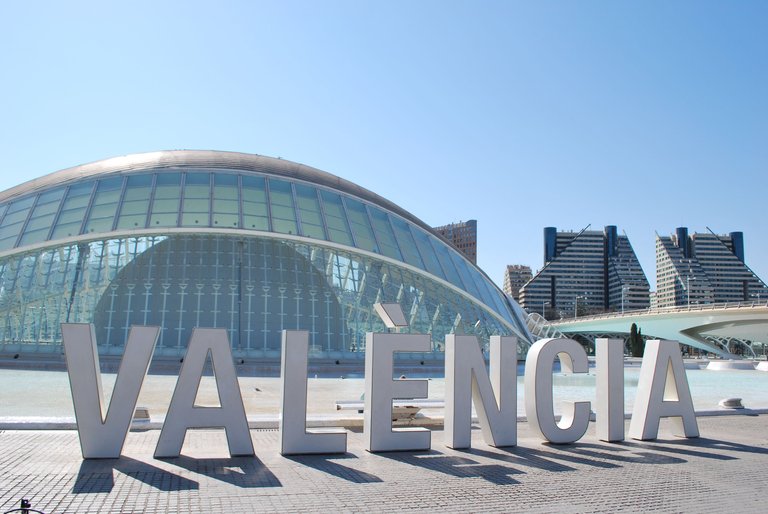 Valencia is one of those cities where I would probably like to live. It's no secret that I love the vibe of big cities, but in the long run, it's the smaller cities and quieter surroundings that bring peace. That's why we live in a small town, but every time we go to visit our friends in Valencia, I think how nice it would be to fully live the experience of this city, day by day. Although our friends live here, two days ago we visited this beautiful city for another reason. We met a fellow Hiver from Amsterdam that is currently on vacation here with his family. The boys didn't really make some clear plans, if I may say, the hour when we were supposed to meet stayed an enigma. In the end, it was clarified but we had some extra time to stroll in the place called The City of Arts and Sciences and the Turia Garden before the mini hive meet-up happened.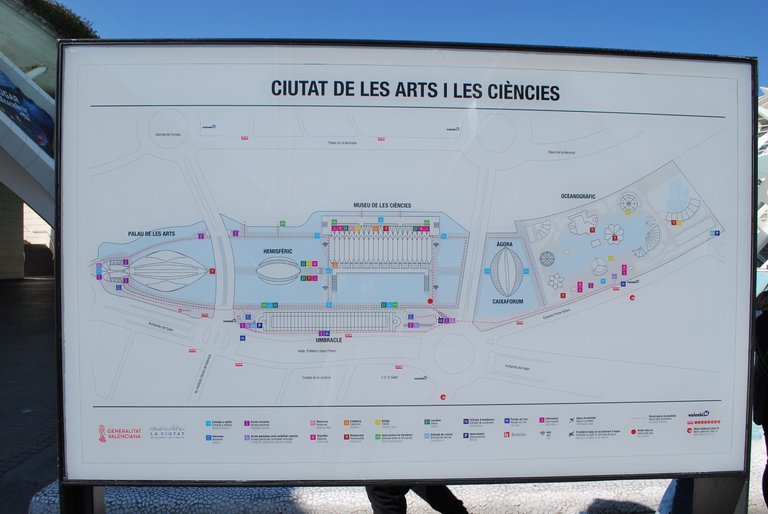 Our starting point was the parking lot by Oceanogràfic, which is the biggest underwater aquarium in Europe. I have some pending stories, photos and videos from there, from our latest visit, I just have to organize the material (yes- a nice excuse to leave it for almost a year without working on it 😬). The next building that we saw in the complex of The City of Arts and Sciences (Ciutat de les Arts i les Ciències) was Agora - this blue building.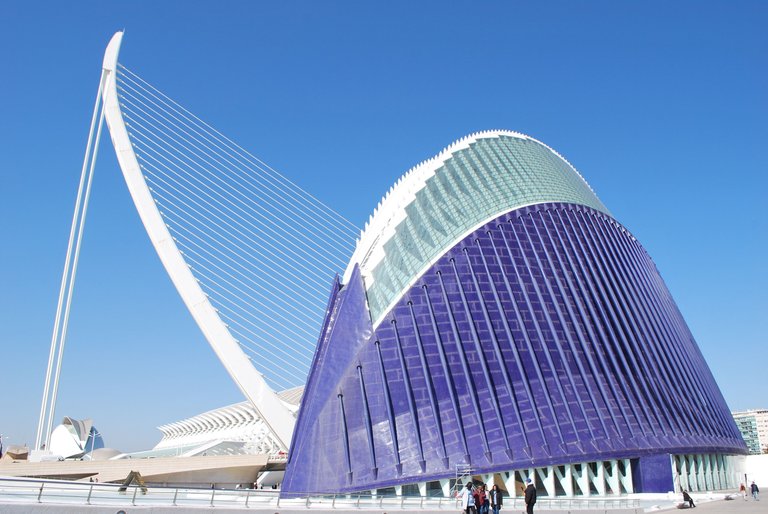 Maybe the most interesting building in this complex is the Science Museum which was designed by Santiago Calatrava. It has a didactic and interactive way of showing the exposed material, and what was interesting to me is to read the description that it is forbidden not to touch, and not to feel. You know, usually, you should not touch anything in museums, but this is the complete opposite of an ordinary one. For a better picture, you can take a virtual tour on the web.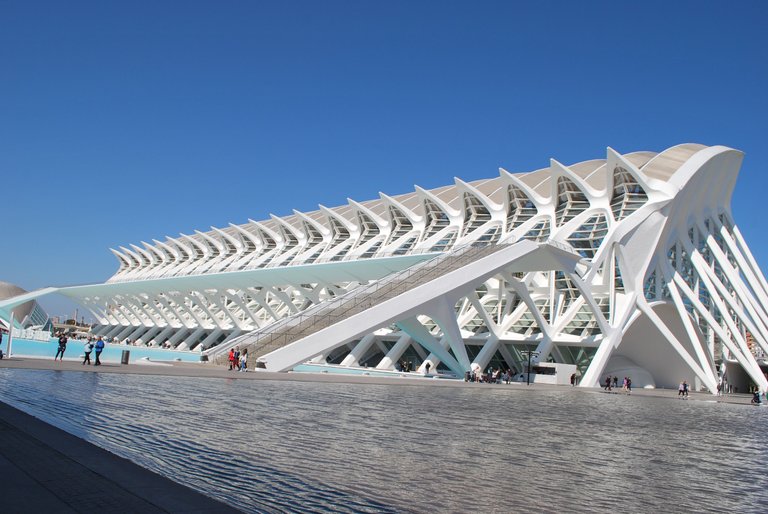 Museu de Les Ciències: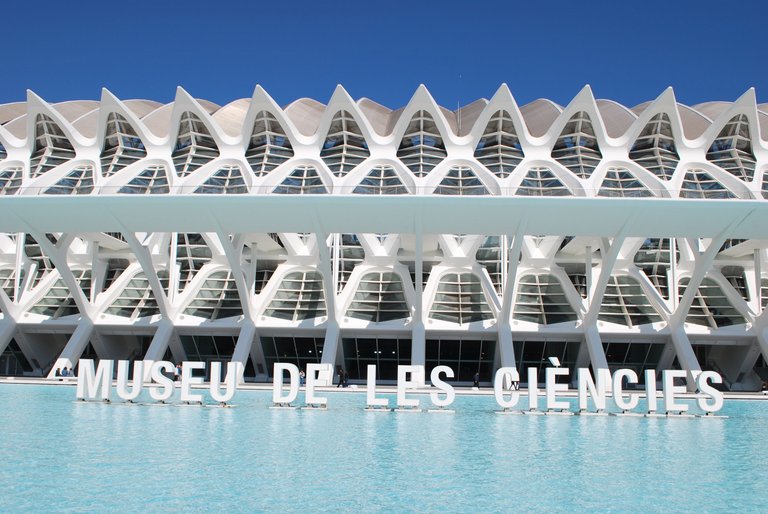 Following the path, we see the next two buildings that are coming after the museum. The round, smaller one is Hemisfèric, and it was actually the first building in this complex that was inaugurated (in 1998). Several years ago we watched a 3D movie here, I remember the flying dinosaurs coming close to me and flying by our heads quickly. Oh, well, it was just an effect, although seemed real. 😂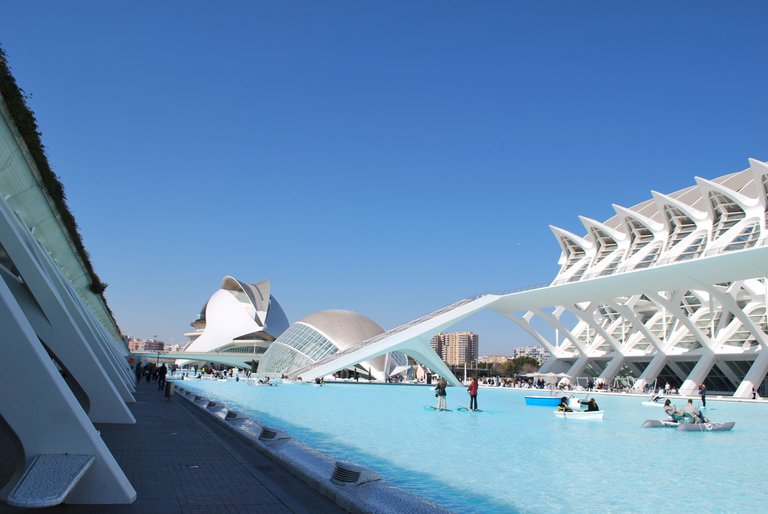 The bigger building, behind Hemisfèric is the Palau de Les Arts (Palace of Arts). If you want to take a look, here is a video which can take you into the world of concerts and opera.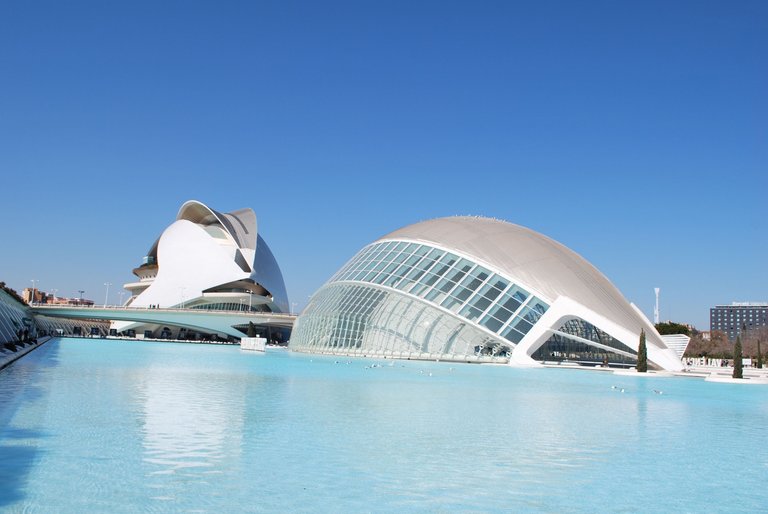 We are seeing back toward the museum and what was funny is that there were small boats that you could use (I guess rent out, I didn't ask). For me it's silly, as it is not even a lake, it is a shallow pool. Ok, tastes are not to be discussed.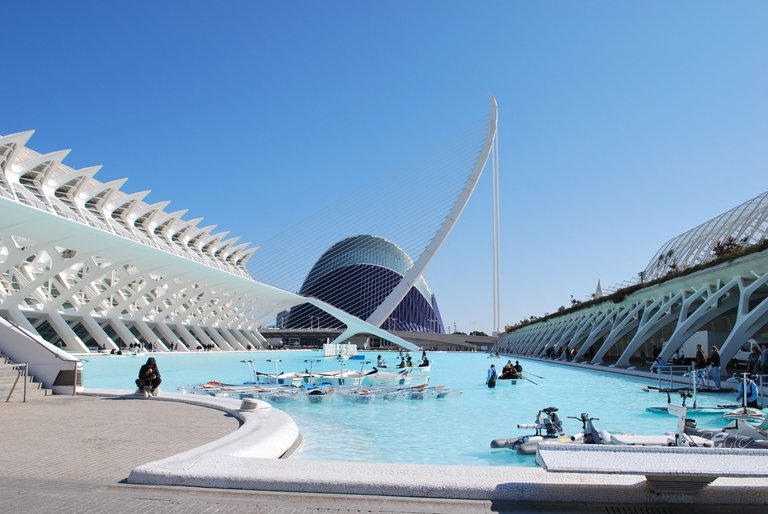 Mipiano in action. Pretending to be a tourist, but actually without very good skills in photography. But I have fun, it counts as a plus.

In the continuation of this complex, there is a park. The Turia Garden or Turia park, is one of the largest urban parks in Spain and I can tell you, we walked and walked and we didn't make even half of the whole route. It is nine kilometres long actually.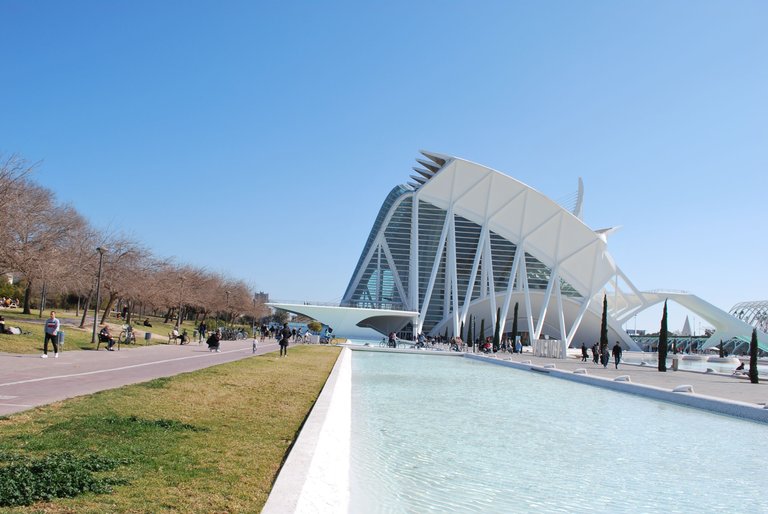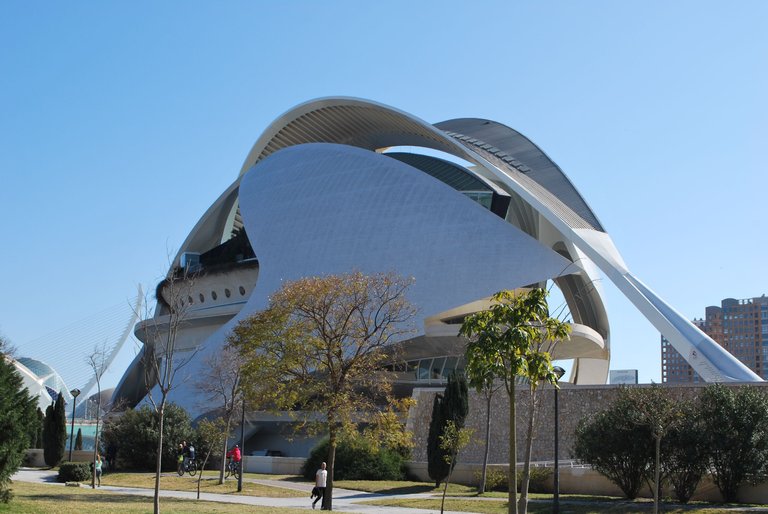 As it was Saturday, a lot of people were spending their time there. Everywhere I looked I saw people sitting and laying on the grass, enjoying the sun, a snack, a talk... If I would live here, I would do the same!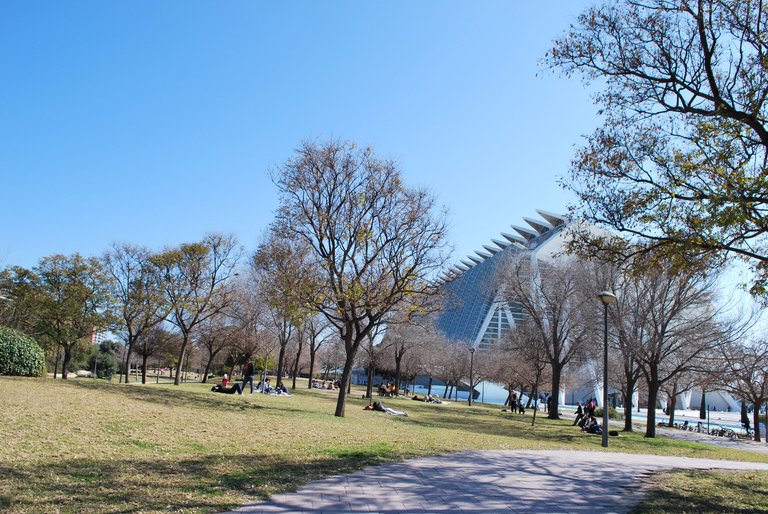 A girl hanging on a rope and doing I think yoga. If I am mistaken and you know what she is doing, please feel free to correct me.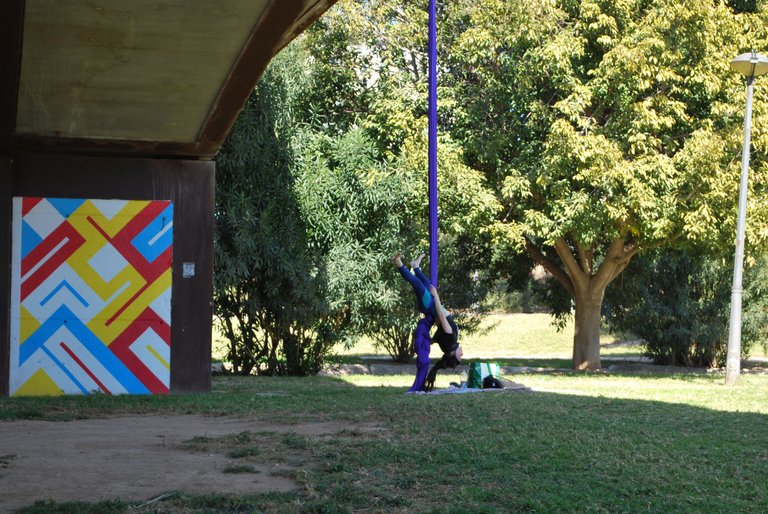 Throughout the whole park, there were little rivers and ponds. They are not very deep though.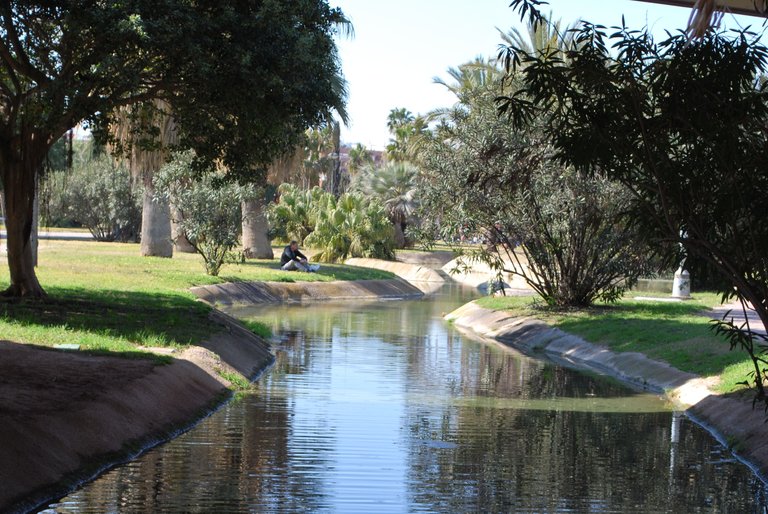 In the past, this area wasn't a park at all. The river Turia used to flow here, and now this area has been turned into this awesome green spot that gives more air to the city. However, there are still bridges that were built during the time the river was flowing here. There are 18 bridges in total.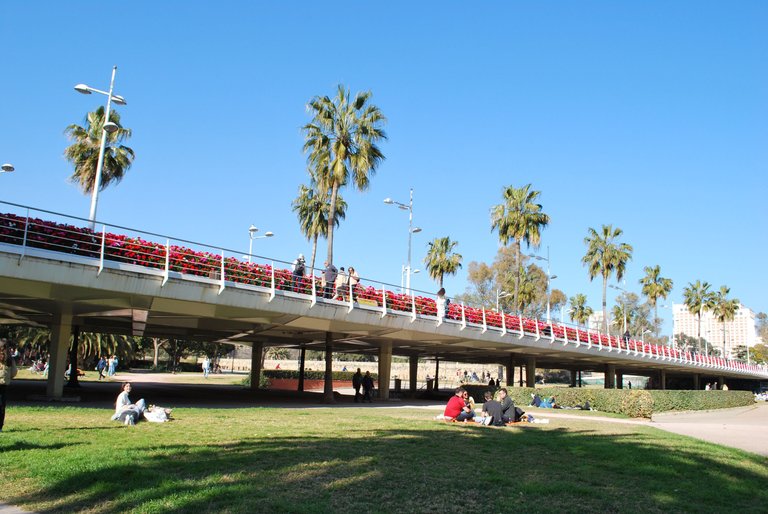 Probably the most exciting spot in this huge park was the piano I found!
I was thrilled!
A piano made of metal construction, and it even had keys. I tried to play it, but all the music that came out were metal clicking sounds :D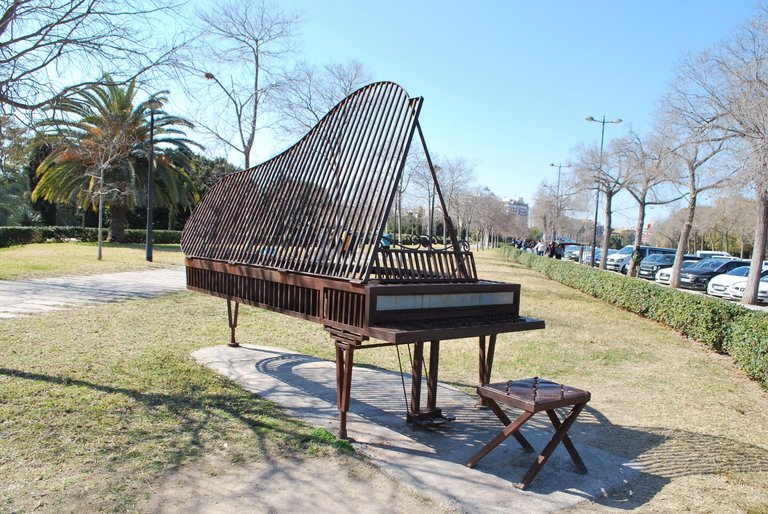 Instead of playing the piano, I decided to hid behind it. The bad thing is that I am not as thin as the grids are, so I can be seen there. Just half-hidden mipiano.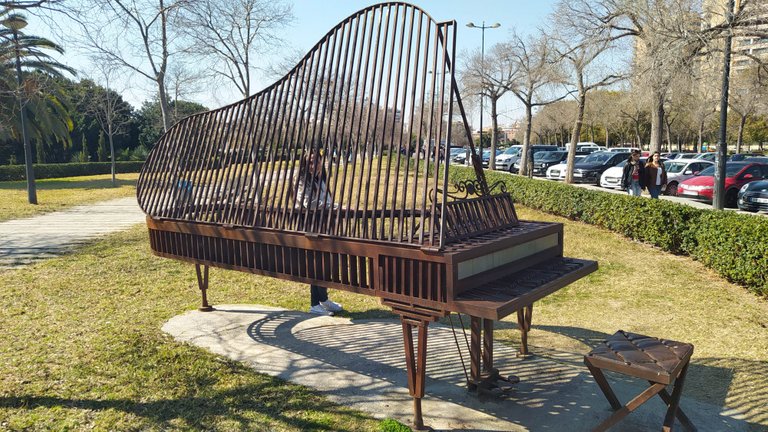 Magic. I disappeared completely :D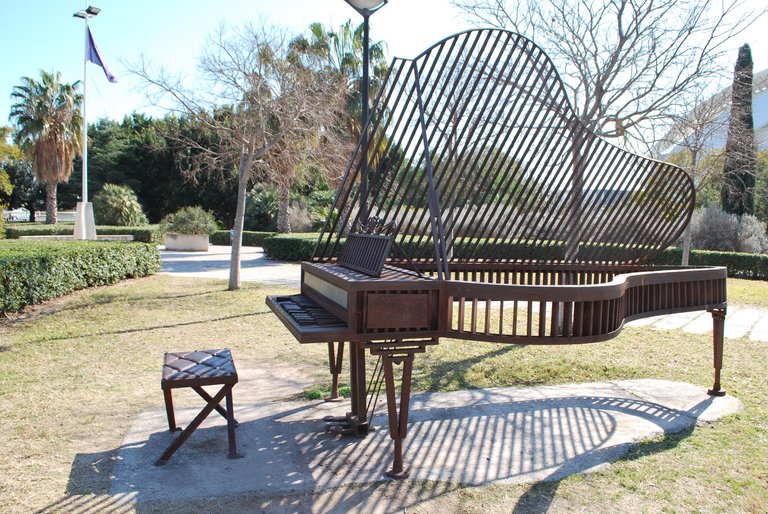 So, the keys were not all in working condition, but as I said they can be played actually. Of course, a silent kind of piano, as it is just an artwork in the park, but still it was not to be missed by me.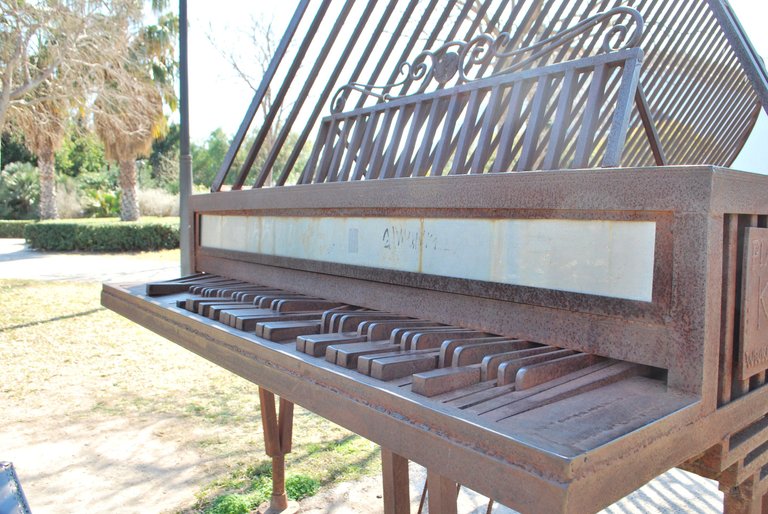 After my piano adventure, we continued our walk while waiting for the company. We came across several nice spots in the park before we reached the meeting point (Gulliver Park) with the fellow Hiver.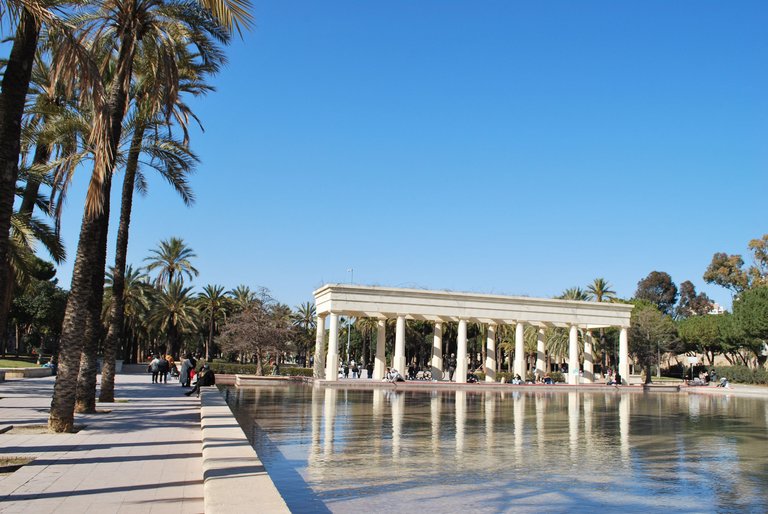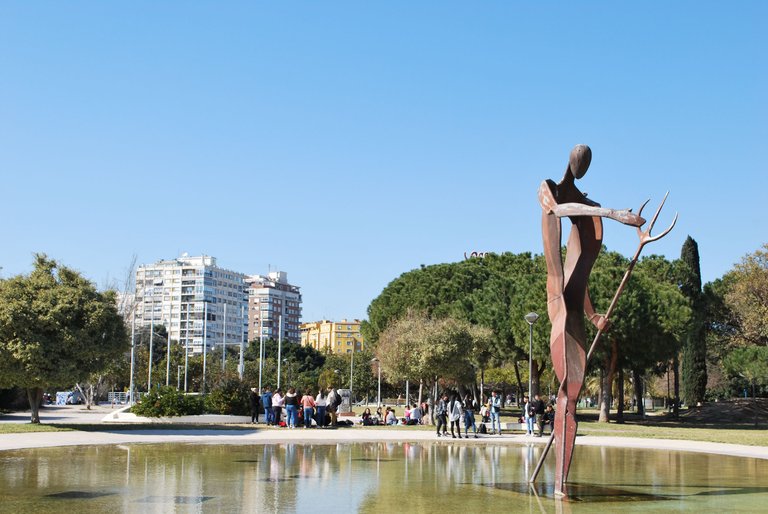 Children had a few little parks where they can play, like this one. However, the most interesting playground was the next one...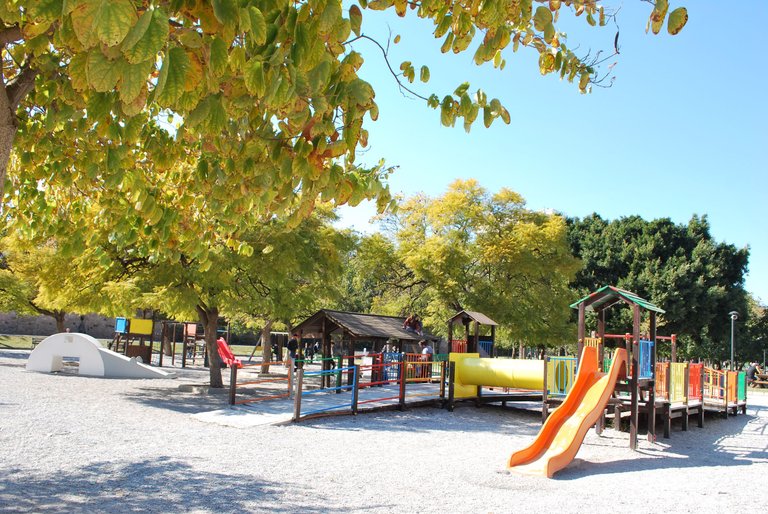 ... Gilliver!
Believe me or not, I was like a child a few years ago when I came with a friend of mine. I climbed and tried out all the slides! This time I stayed more formal and was not pretending to be a child.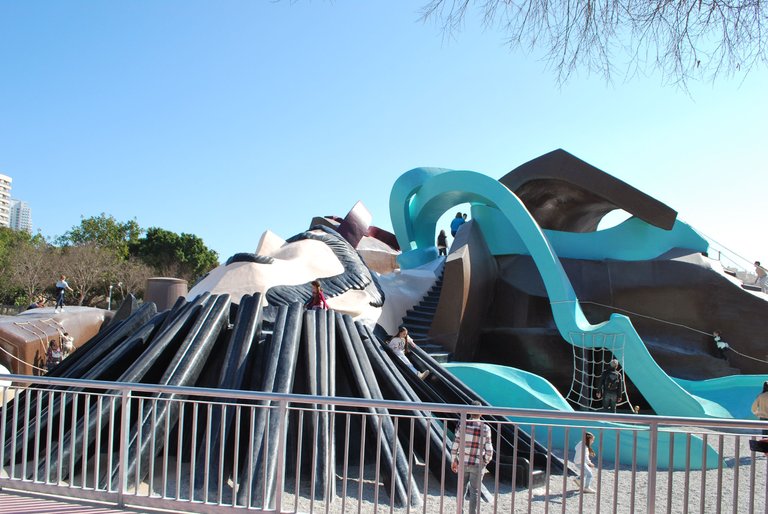 Huge slides and ramps all around this monumental sculpture: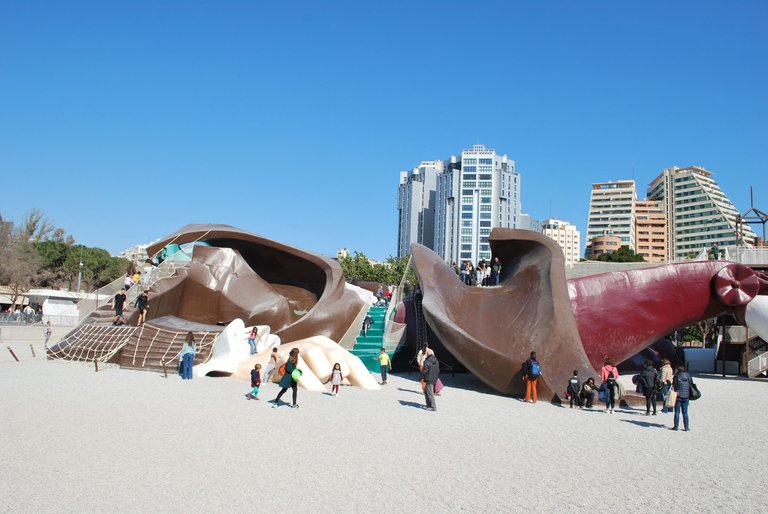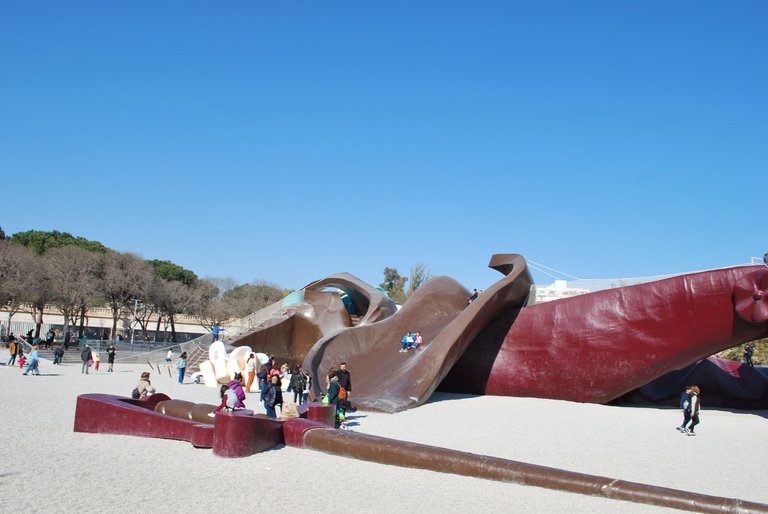 His hand. Unfortunately, Gulliver is so big (or we are too small) that I couldn't take a photo of the entire monument and playground, but here you can get a better idea. Click here to visit it!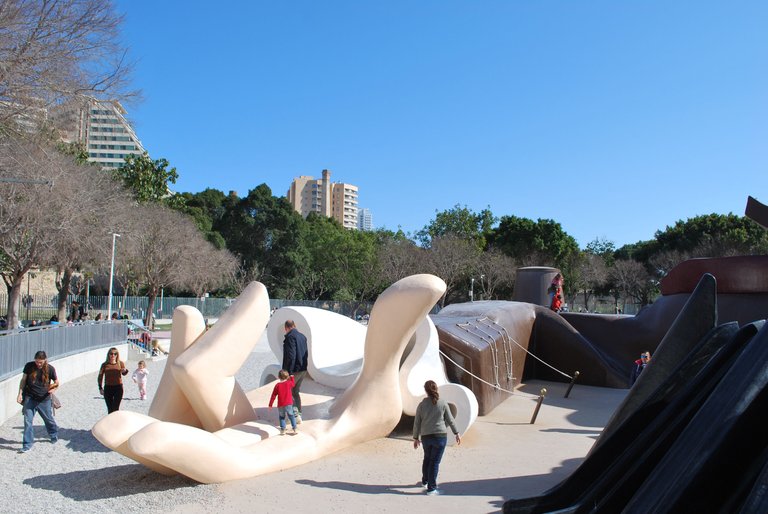 We took a seat on one bench and waited for the company we met a few moments later. Then together, we headed to the city centre of Valencia and found ourselves in the middle of a procession and some issues that it brought, but this is for another occasion to be told.