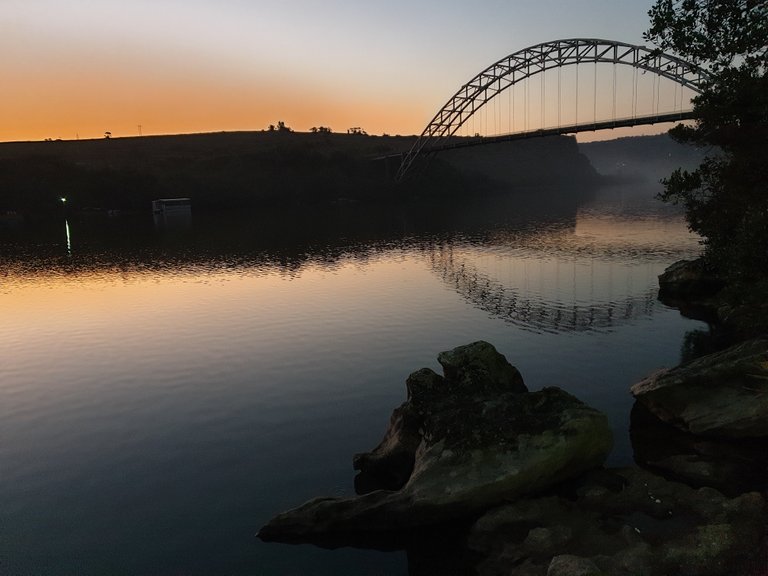 The Mtamvuna River forms the border between the Eastern Cape and Kwazulu Natal.
Southerly it's the start of the beautiful but rugged Wild Coast that once formed part of the Transkei.
Mtamvuna means Reaper of mouthfuls, and is named thus as it does a huge amount of damage to crops during storms.
The approx 160 kilometres long river has a wide mouth that runs into the Indian Ocean just south of the coastal town of Port Edward.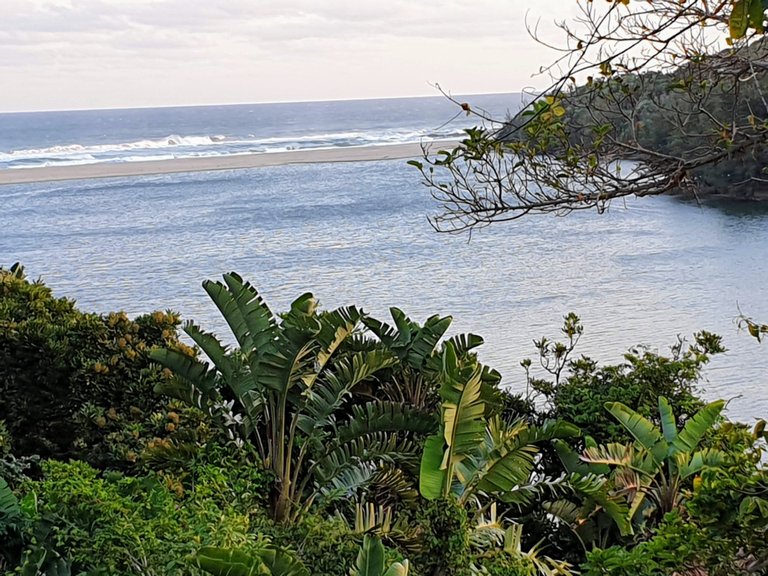 ---
MTAMVUNA FERRY SERVICE PRE-1966
I remember when I was a child how our car would be driven onto a vehicular ferry and taken across the border on trips to the Wild Coast fishing waters at Port St Johns and Coffee Bay; always an exciting adventure for us kids!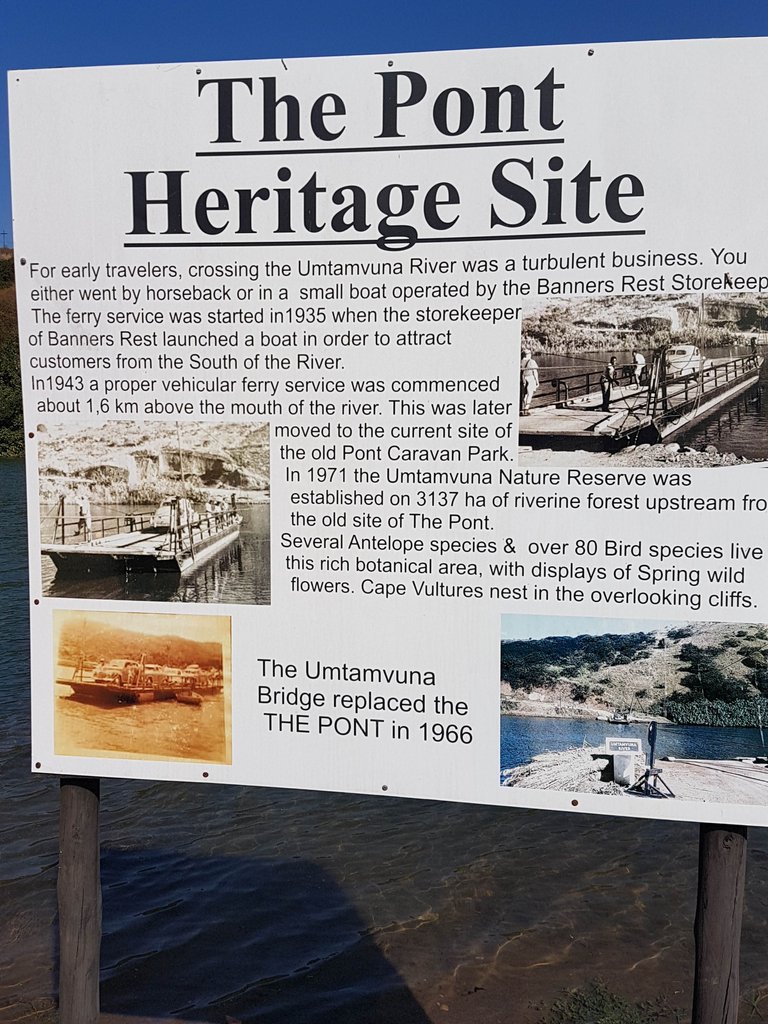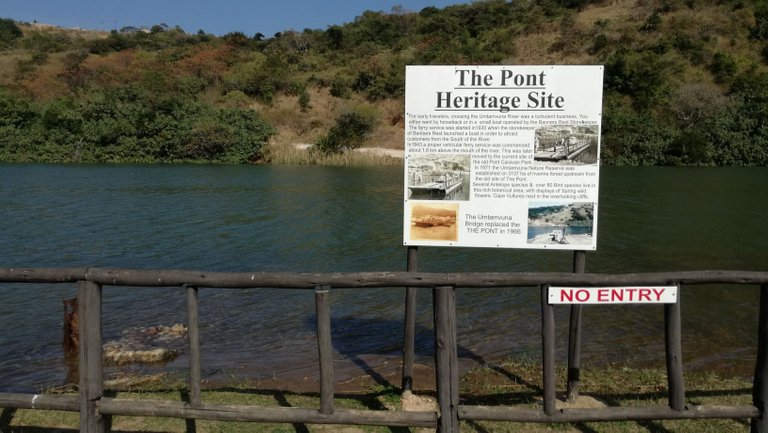 ---
MTAMVUNA RIVER
The Mtamvuna Bridge connecting the two provinces was built in 1966 and is the second longest single span steel suspension bridge in South Africa, with a span of 206 metres; the highest point is 35 metres above the roadway.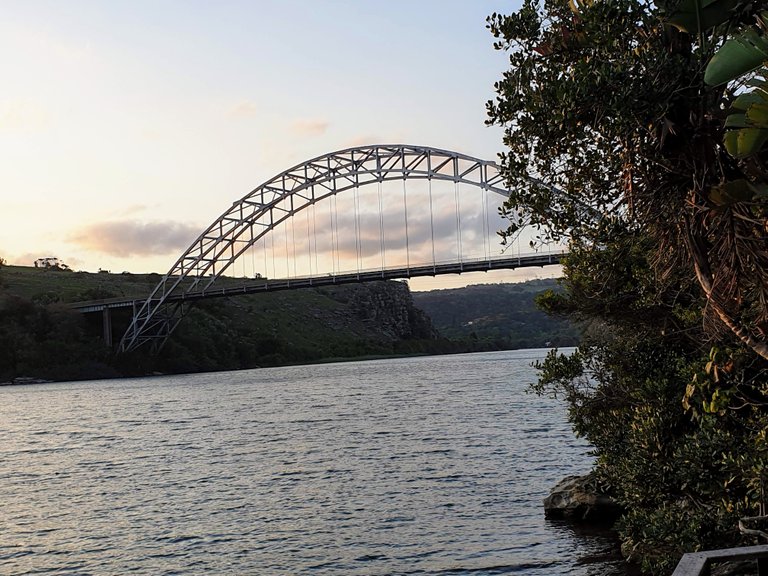 We stayed at the beautiful eco-friendly Caribbean Estates this past week for a short breakaway and enjoyed the walks through the subtropical vegetation down to the estuary's tranquil fishing jetty.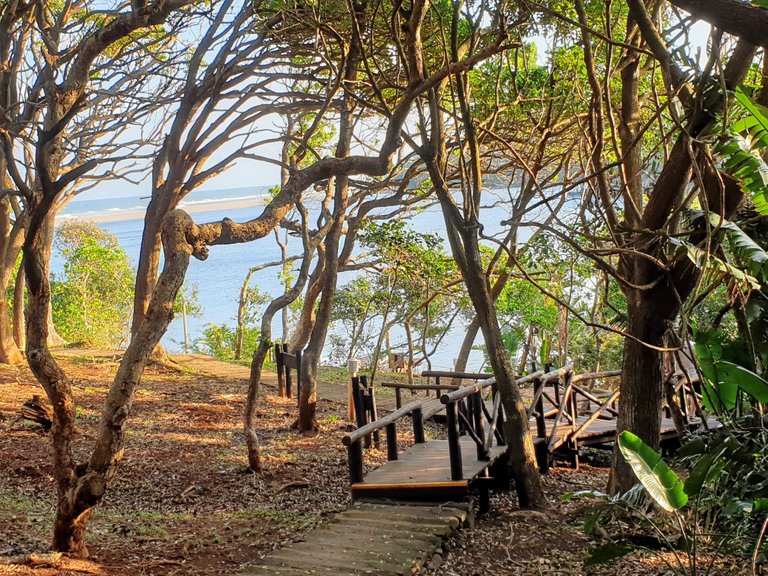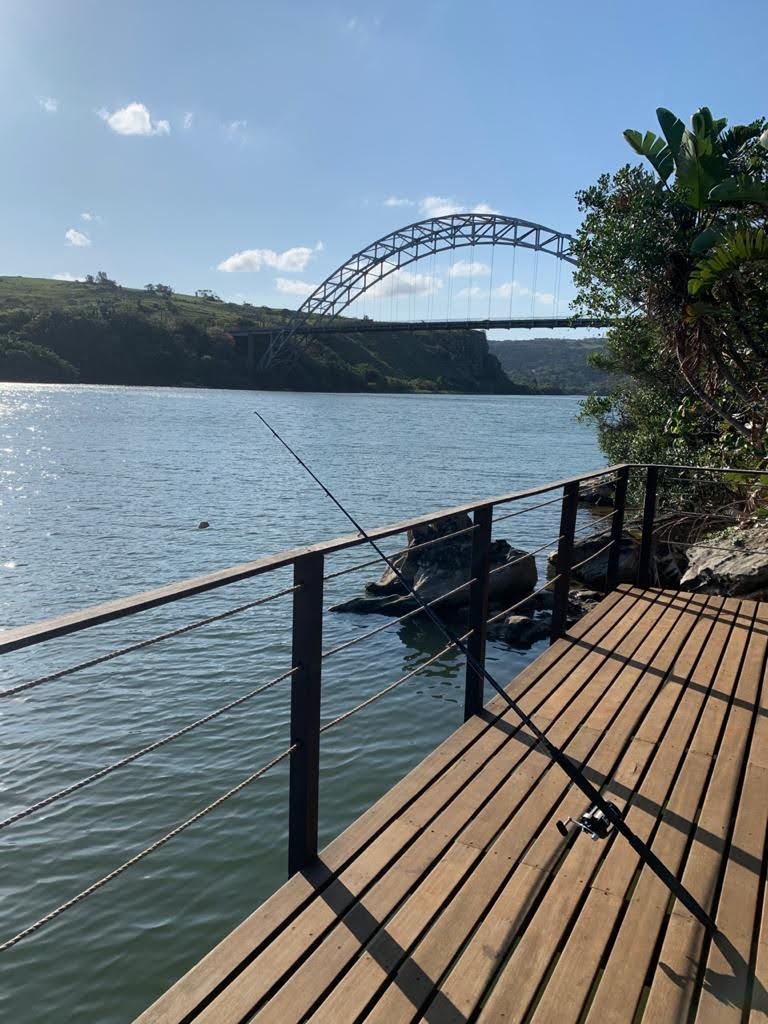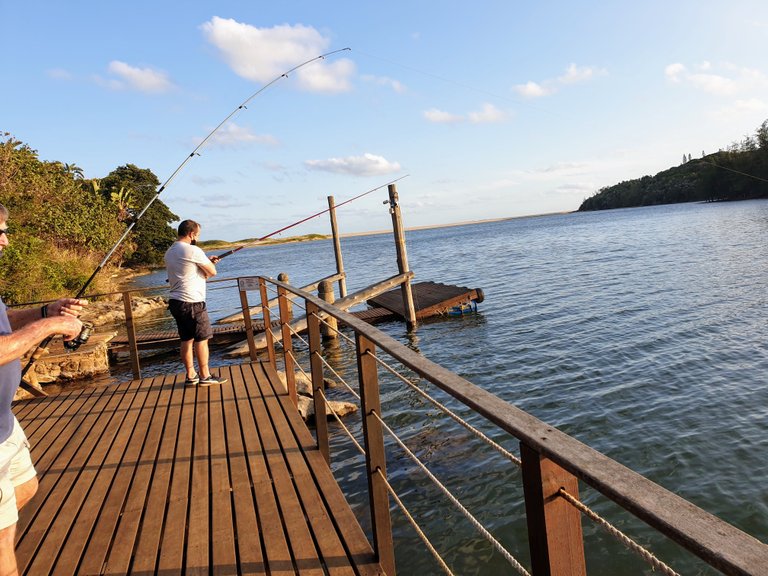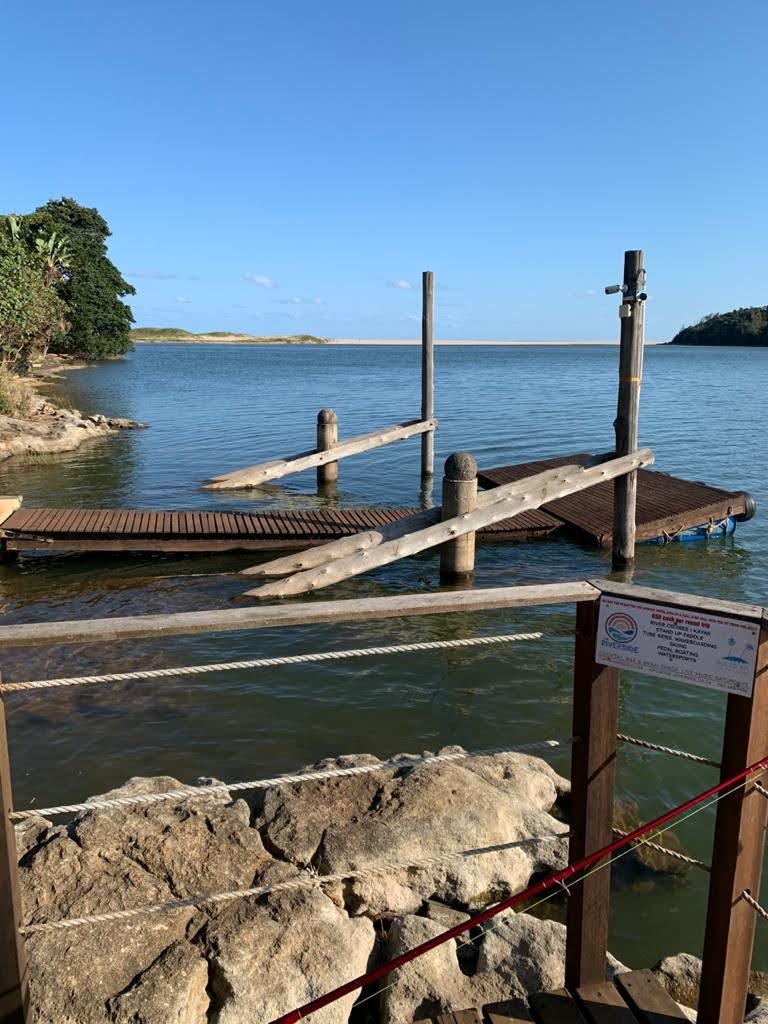 One can catch a boat ride from here to the Riverside Beach Bar where you can take in a slow River Cruise inland or take in more exciting water sports.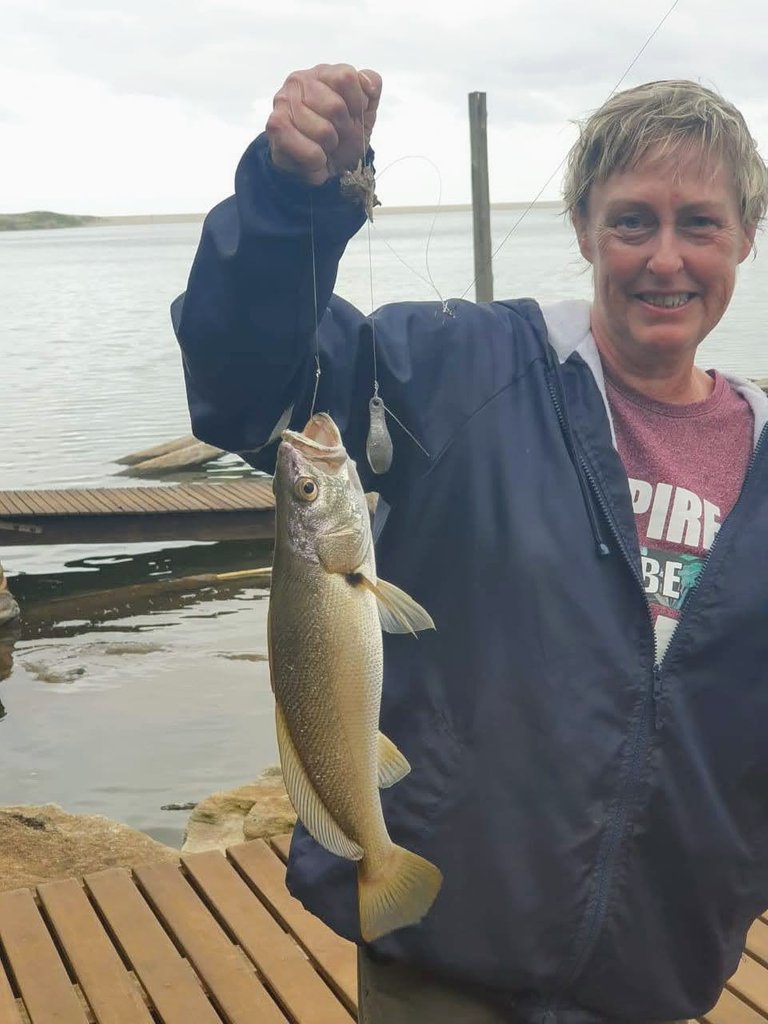 The first fish, a Snapper Salmon caught by none other than a woman, my sister in law Mandy;)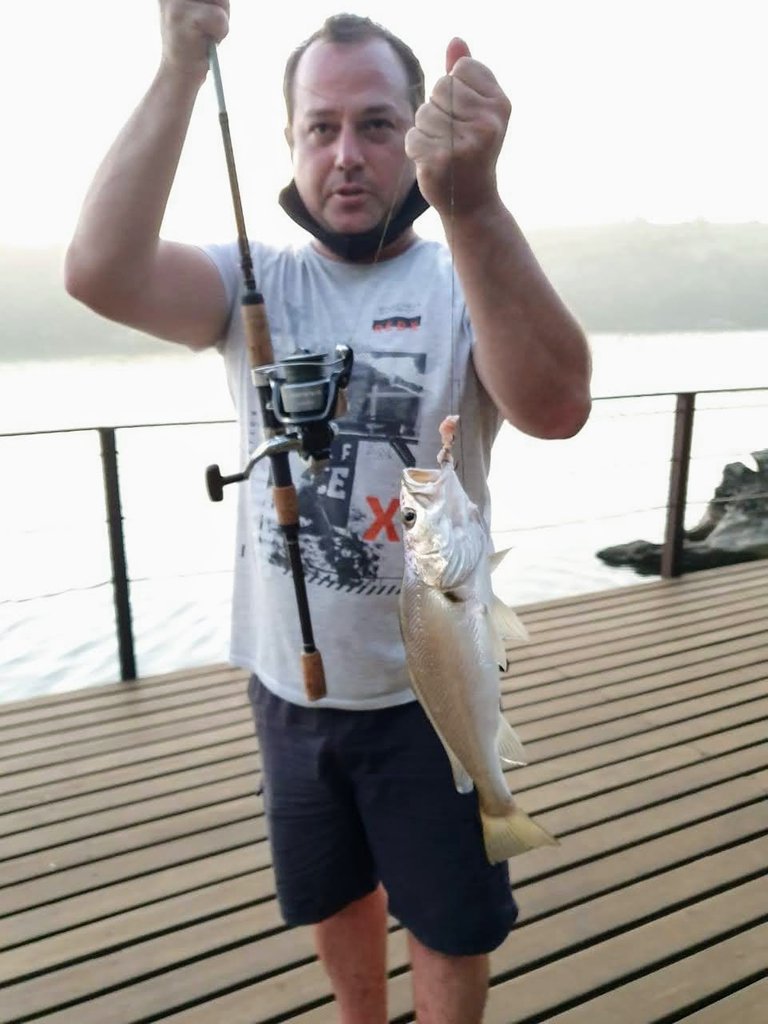 Not to be outdone, my son followed suit with another Snapper Salmon; a good day all in all!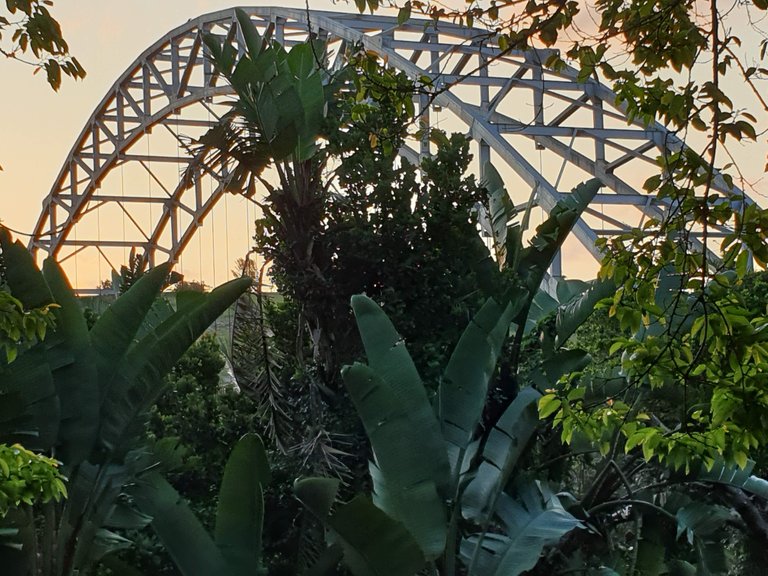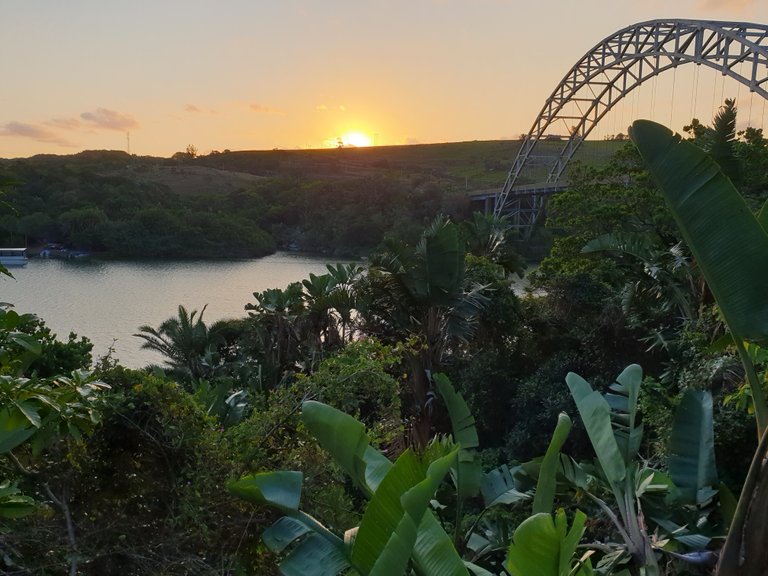 The beginning of sunset, but no worries as the pathway is well lit as is the fishing jetty.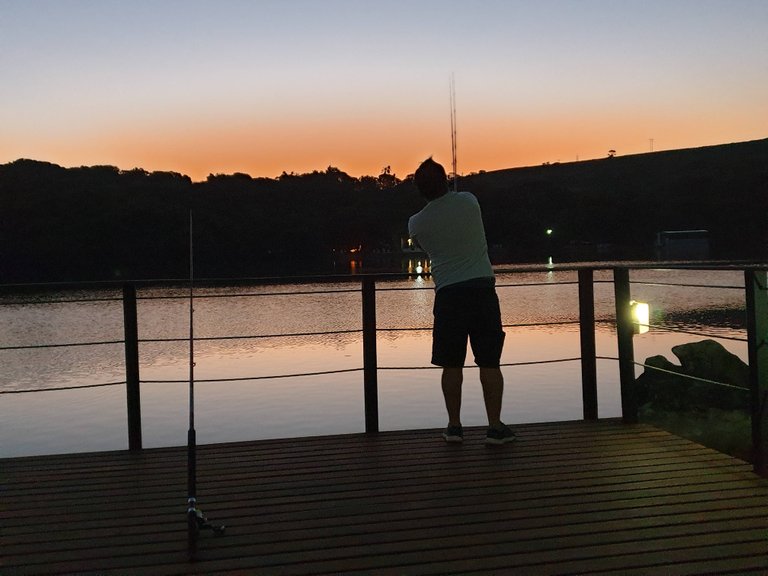 Night fishing yielded a couple of bites, but no fish caught!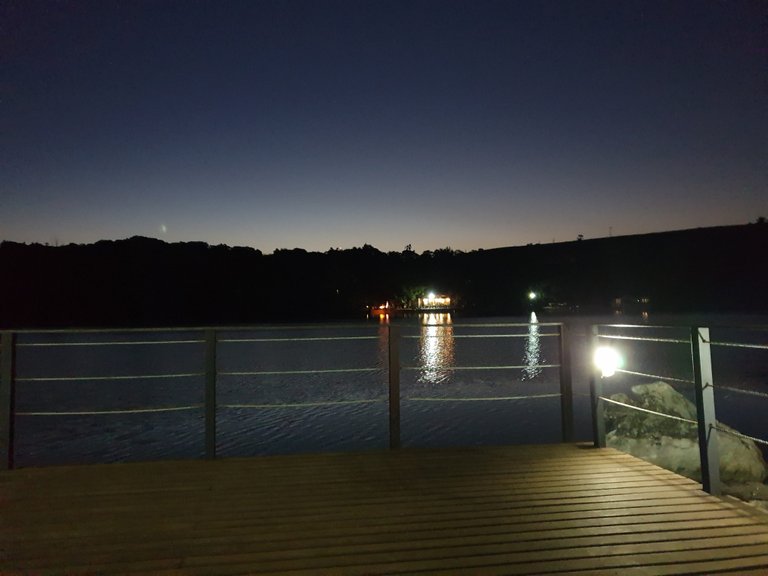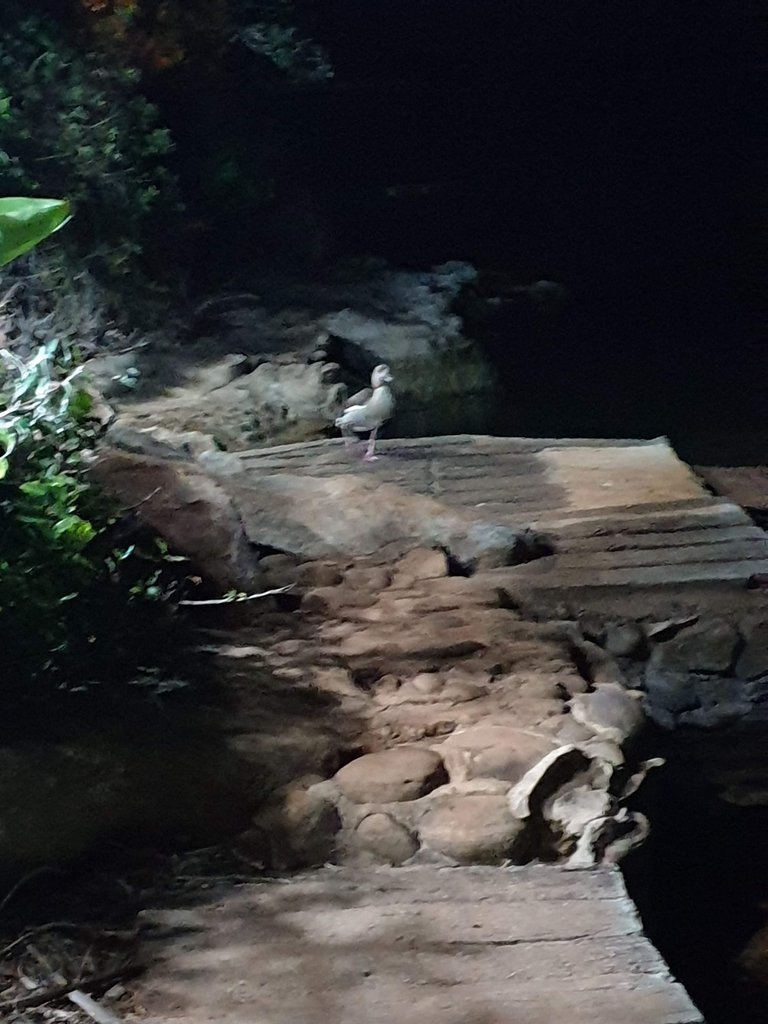 We decided to leave when this lone Egyptian Goose turned up to bed down for the night.
---
PAN-FRIED SNAPPER SALMON
It was also time to get those fish into the pan for dinner.
As the fish were quite small, approx 1kg each, I decided not to fillet them, but rather make a couple of slices across, cut off the tail, season, dust with flour and dip into beaten egg before shallow frying slowly.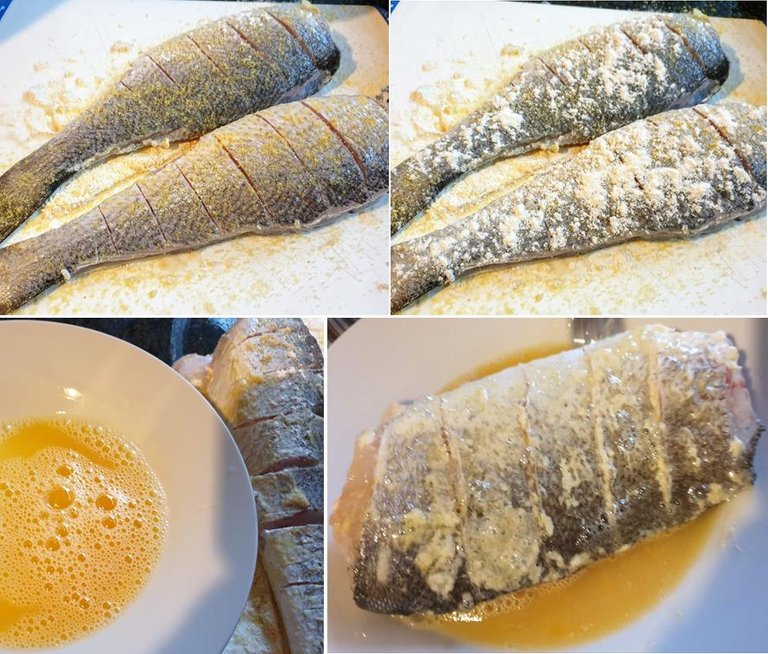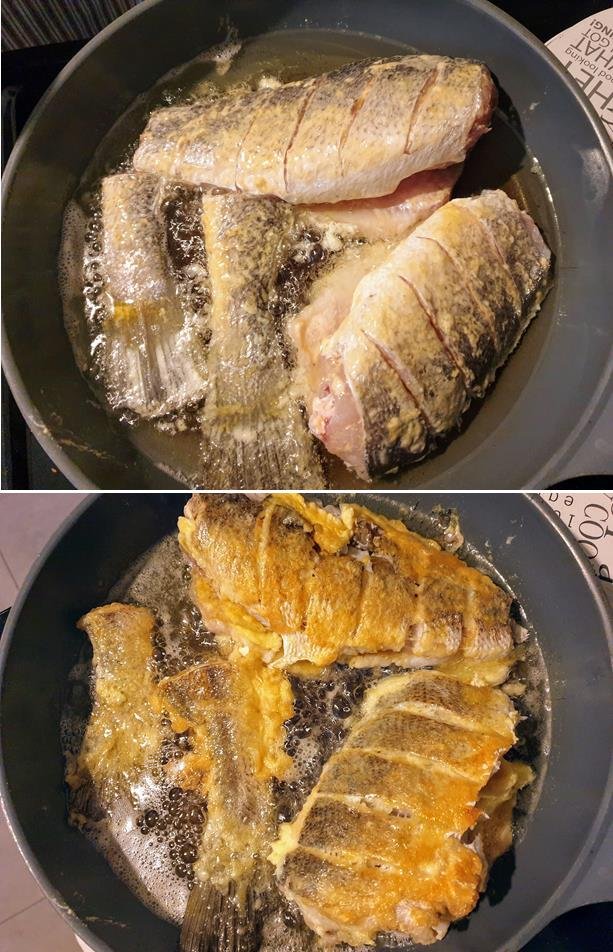 Drained on paper towel and it's all ready for plating.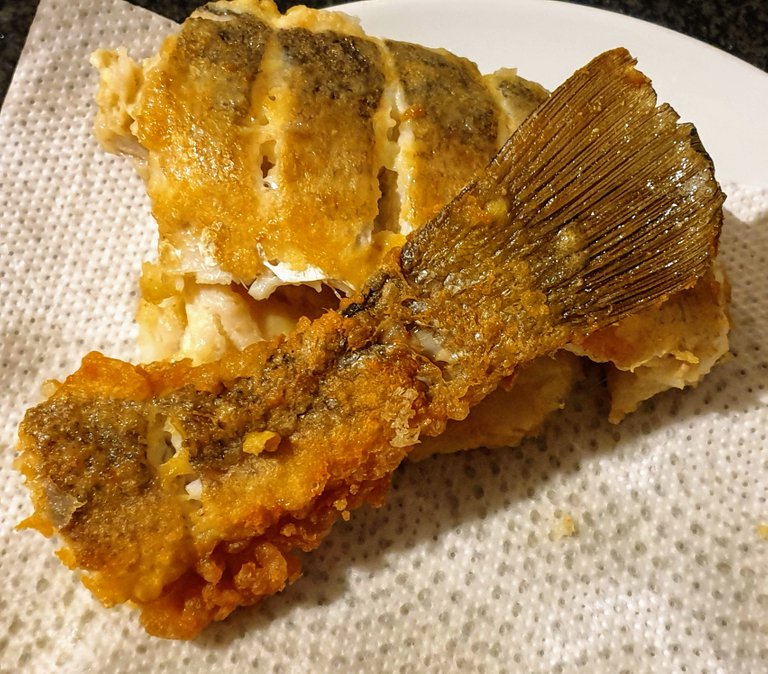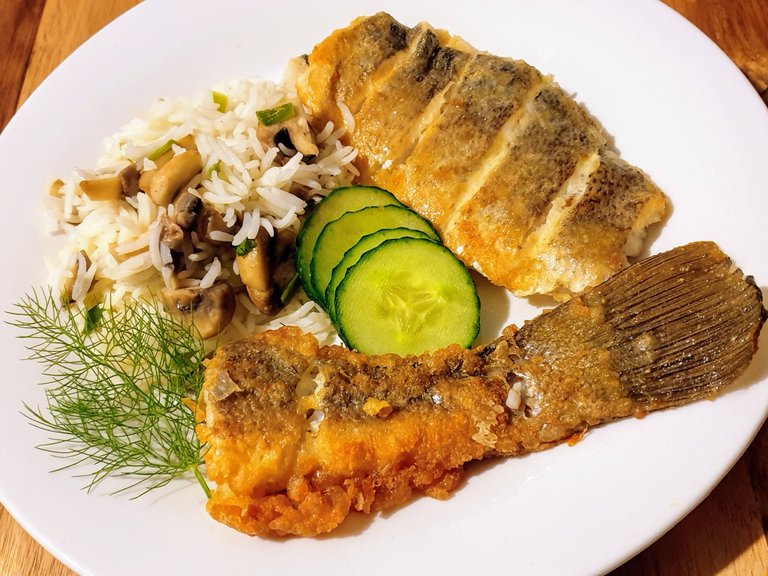 BON APPETIT FRIENDS!


Original Content by @lizelle
Thank you for stopping by
Copyright @lizelle – All Rights Reserved


Banner created by @derangedvisions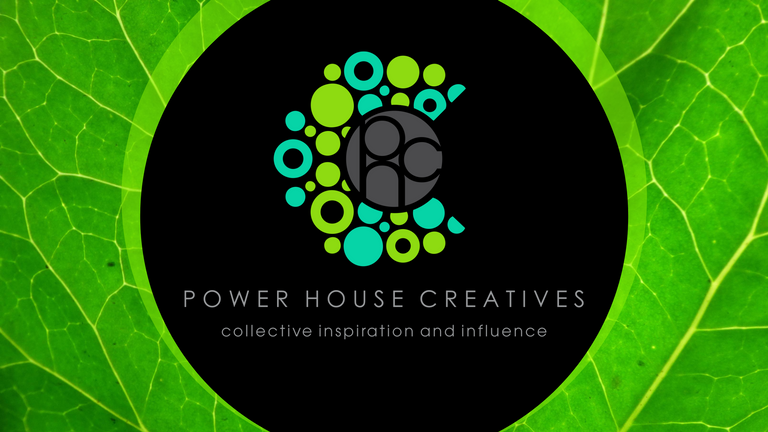 Banner created by @zord189