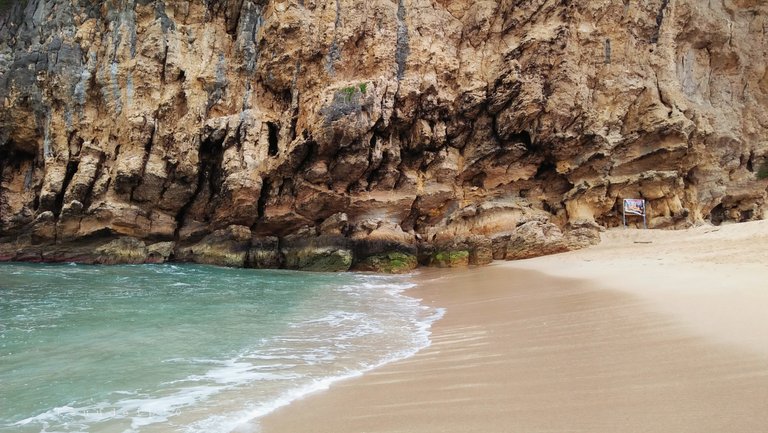 Long-standing weathering and erosion form the steep slope of a hill on Lampuuk beach. Wind and water are certainly the two main figures who play a role in this work. This steep slope or cliff then becomes the main attraction for traveling to this beach. The work that lasted for a very long time turned out to be a work that was admired and gained an important place in the world of local tourism.
The cliffs that are formed from sandstone sedimentary rocks are interesting to observe, ranging from various forms of rocks on the cliff face, various cavities, to rock shelters. It also directly gives answers to the composition and color of the sand found on that beach. Between the cliffs and the beach sand have uniformity in composition and color. In another long process the sedimentary rock has been broken down into fine grains mixed with shell fragments and other organisms as well as minerals and organism remains or shells in the sandstone that forms cliffs.
Because of the cliff, this beach is known as the cliff beach (Pantai Tebing) in Lampuuk. But swimming in the sea near the cliff is something that is strictly prohibited because it is dangerous.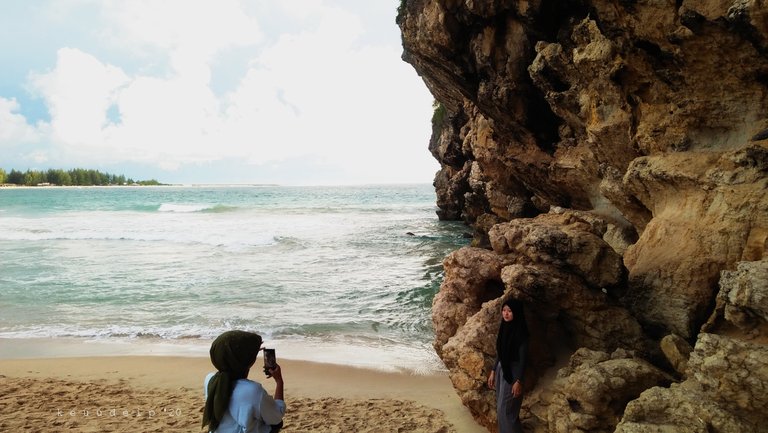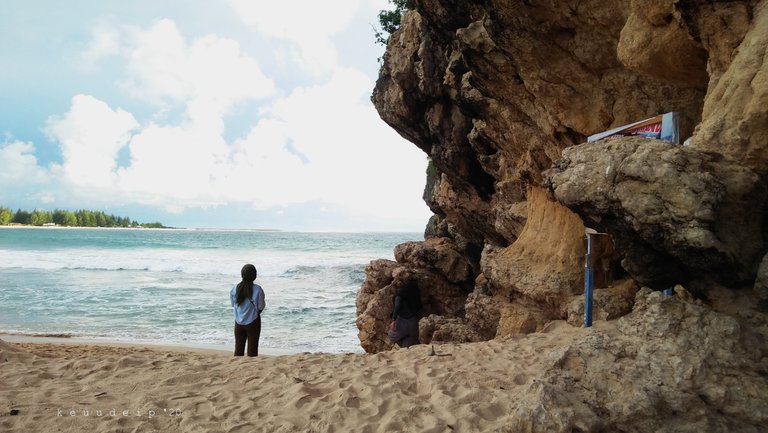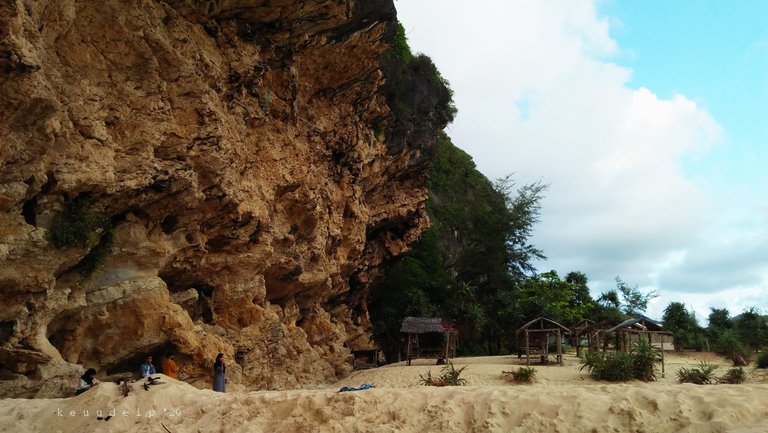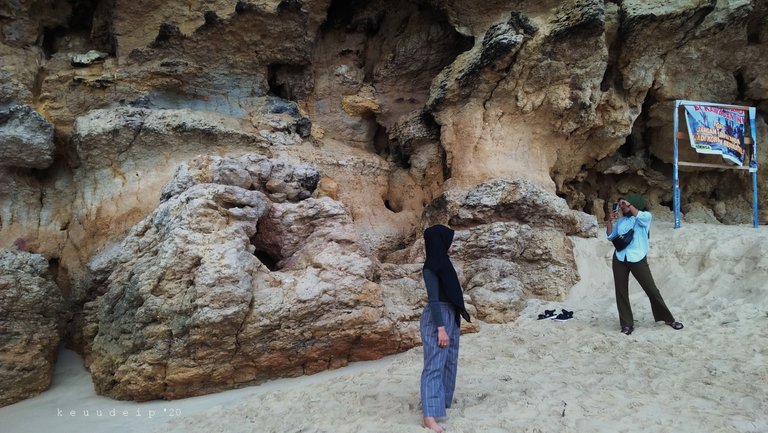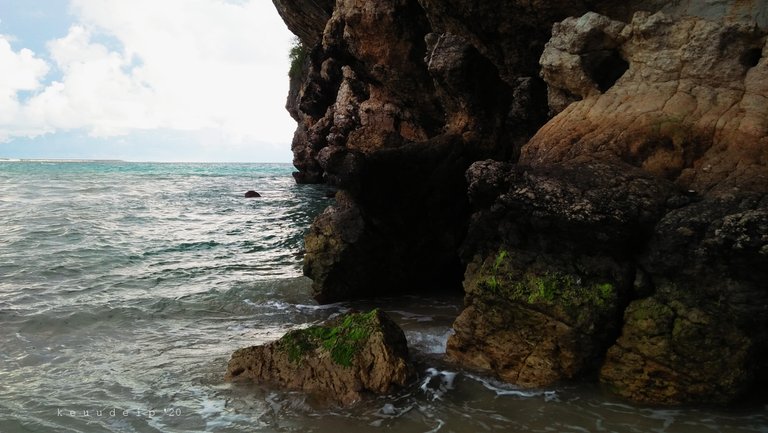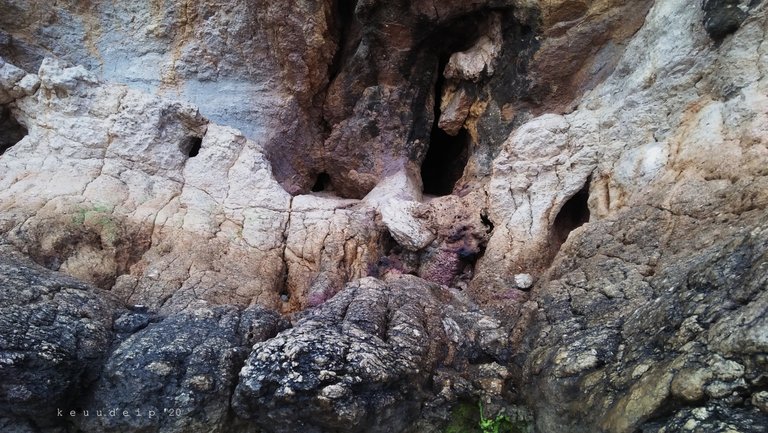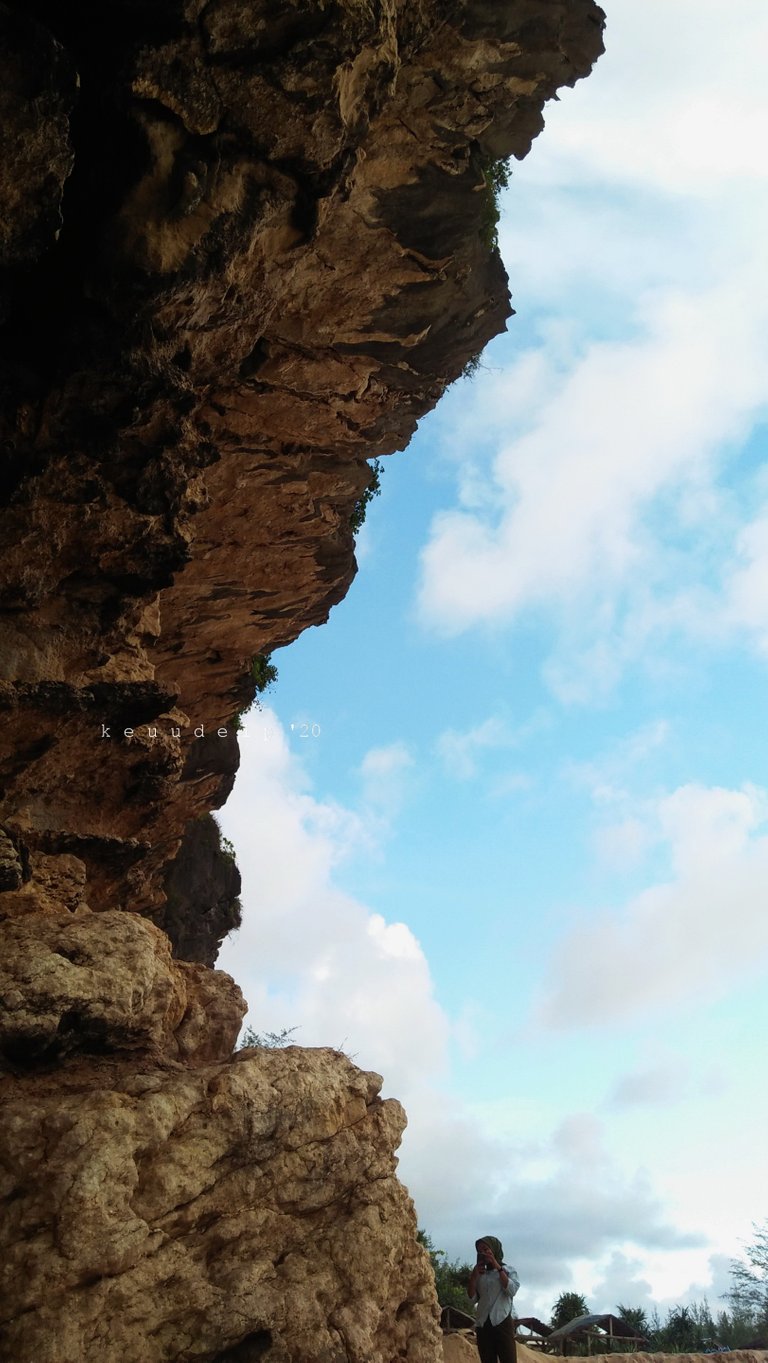 The Rock shelter.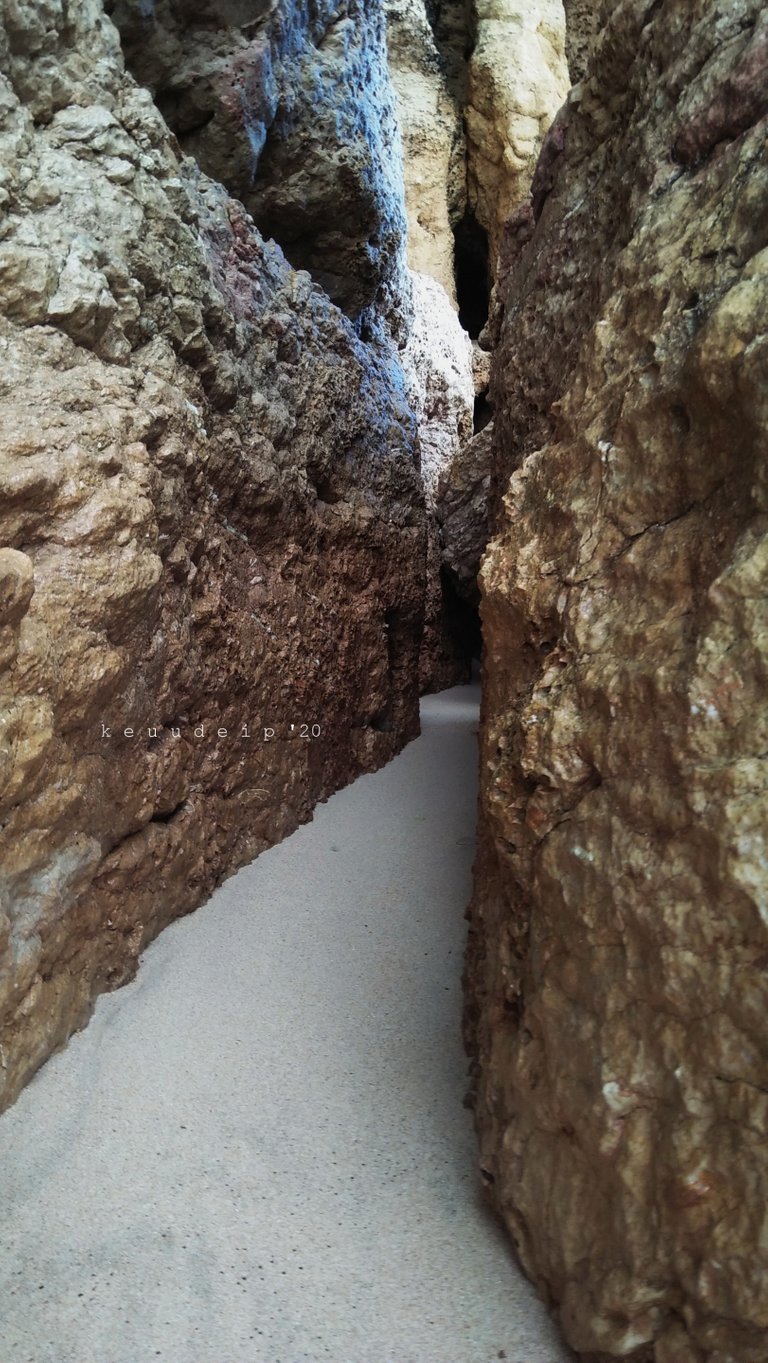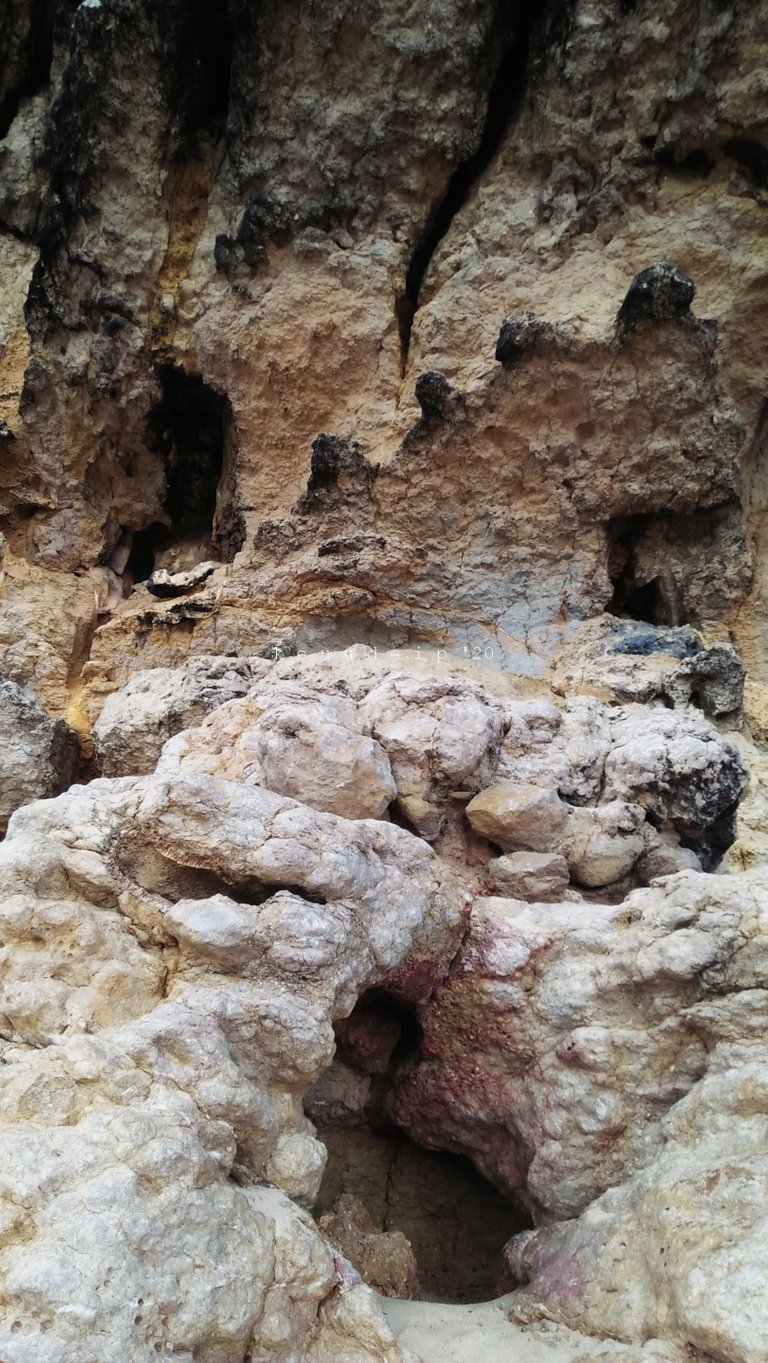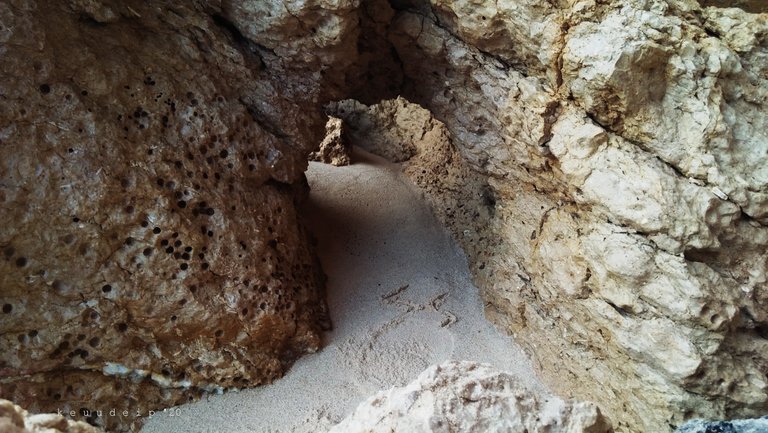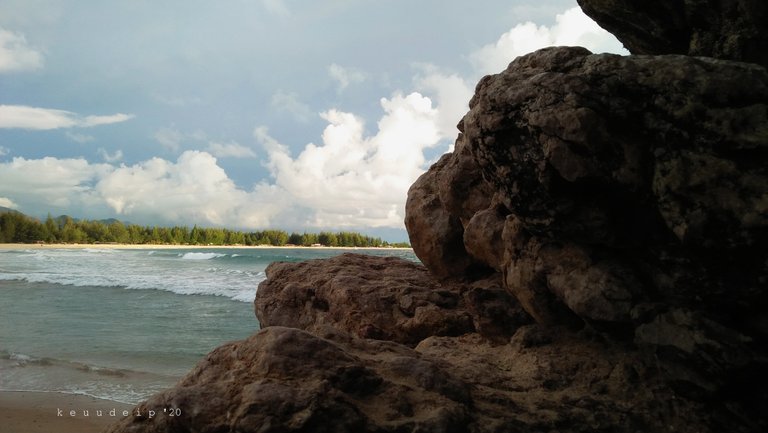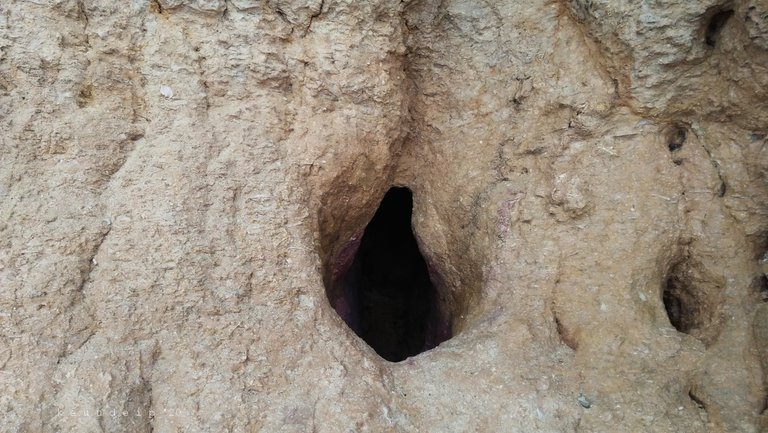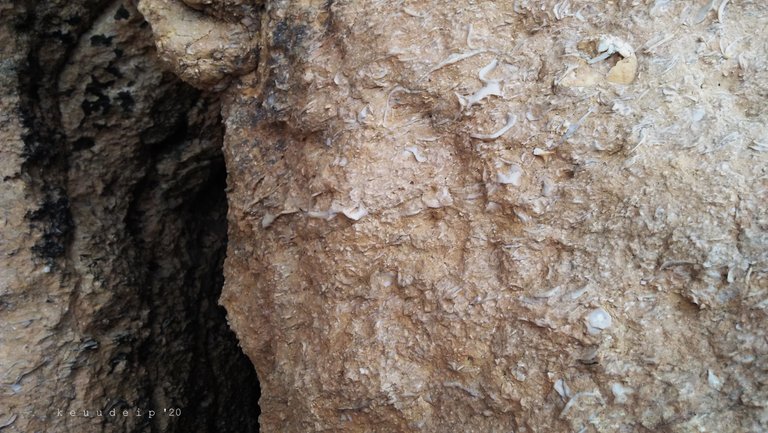 Shells in sedimentary rock exposed by erosion.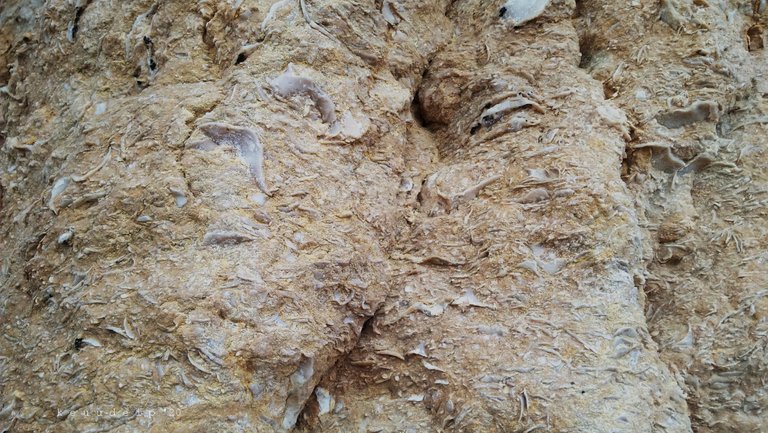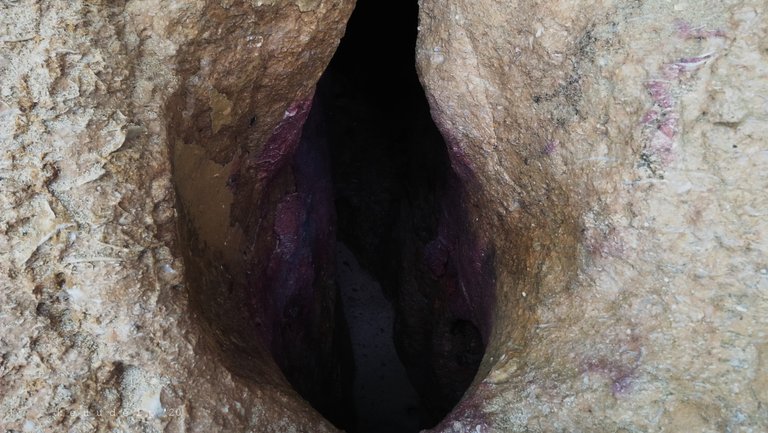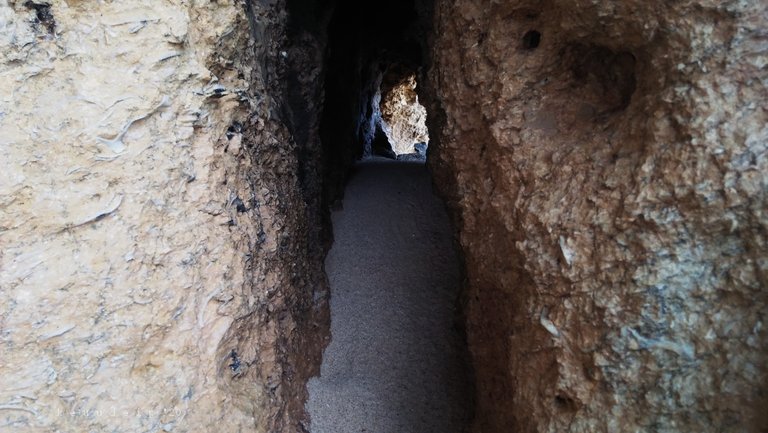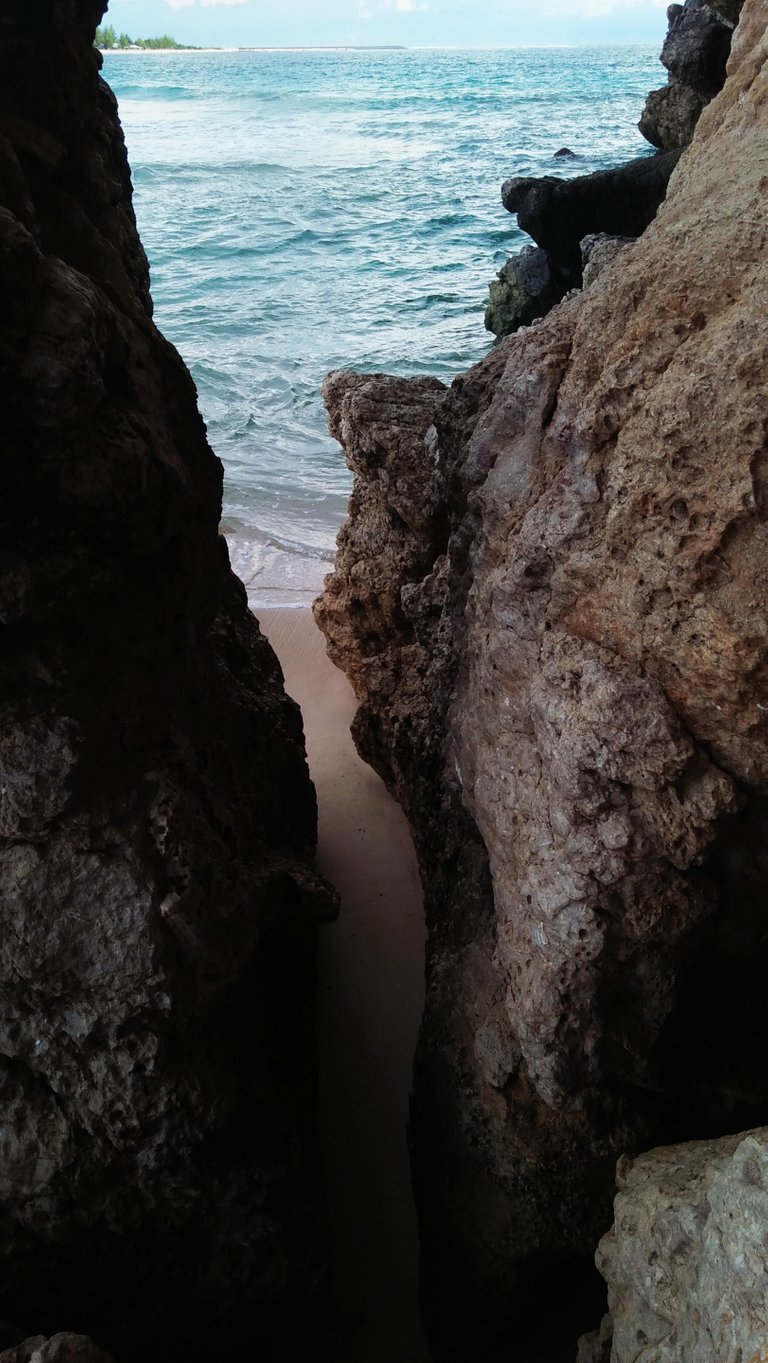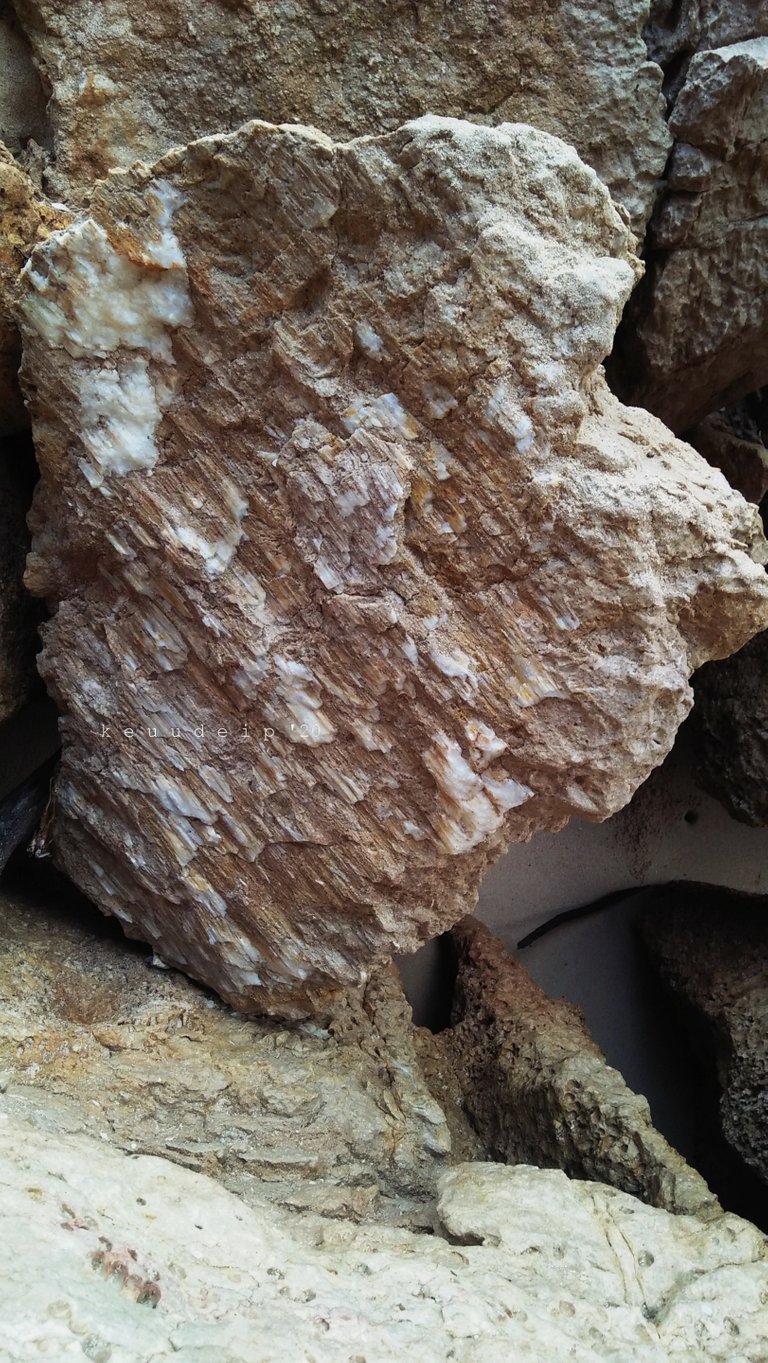 Quartz minerals in sandstone.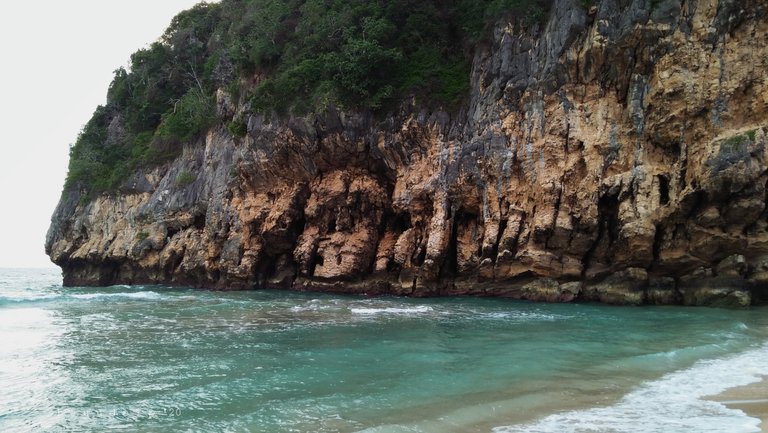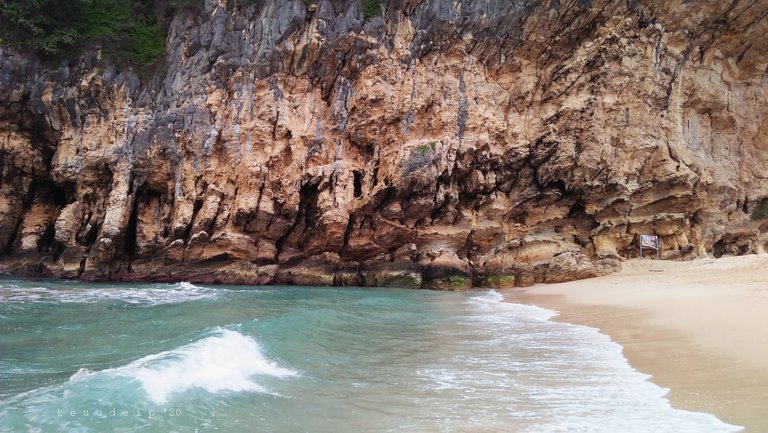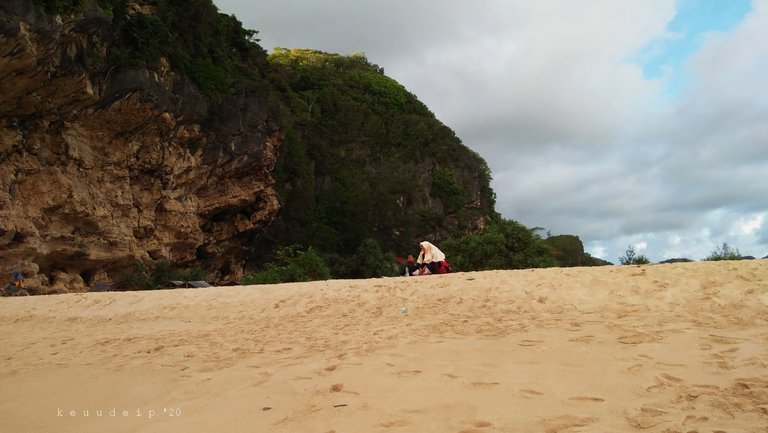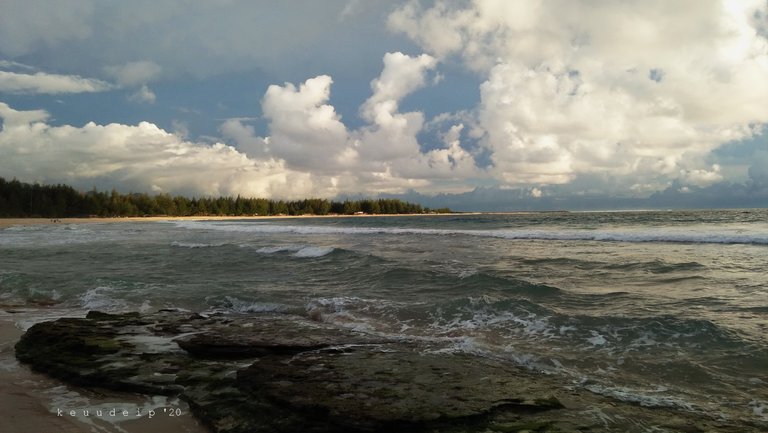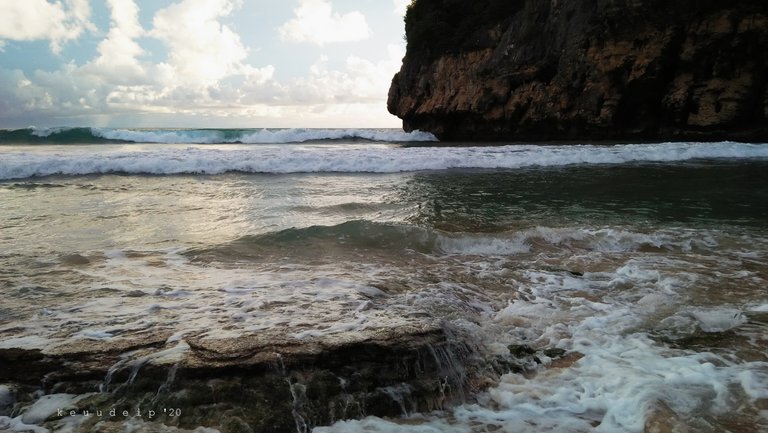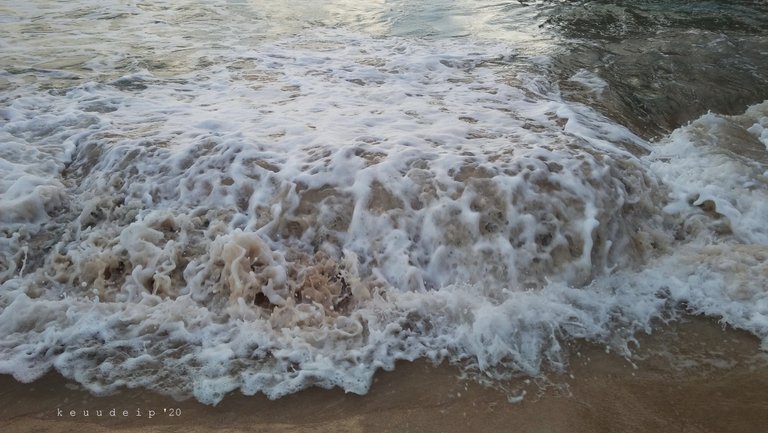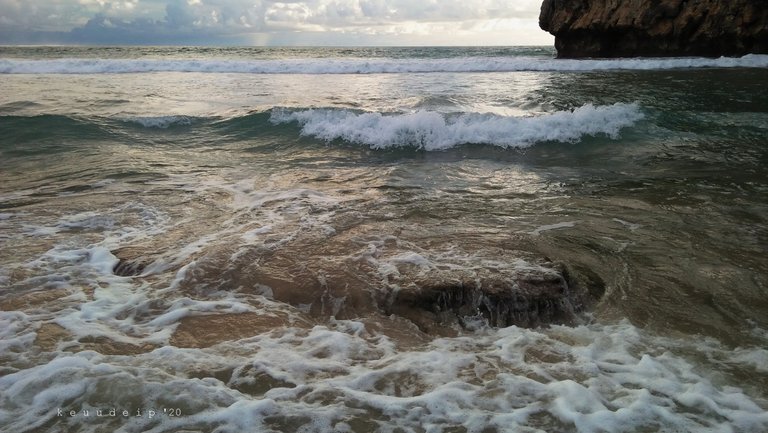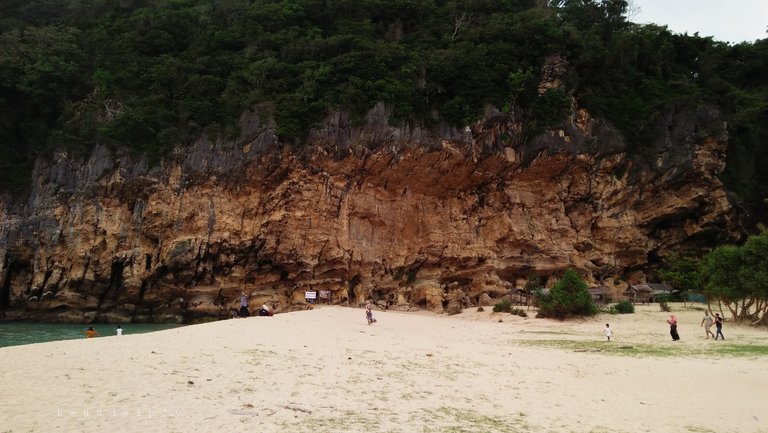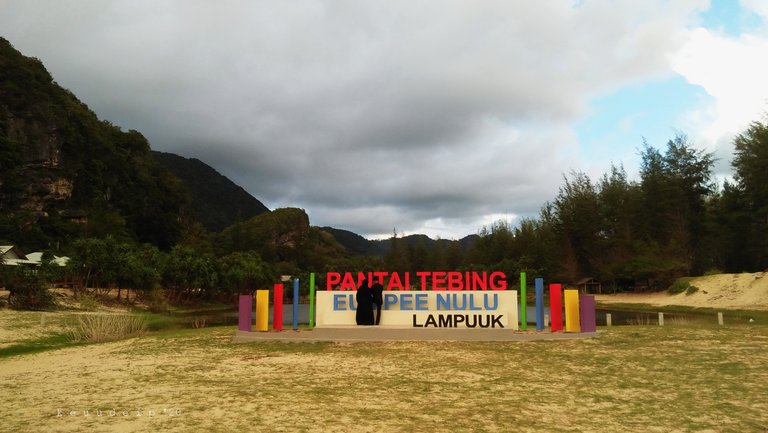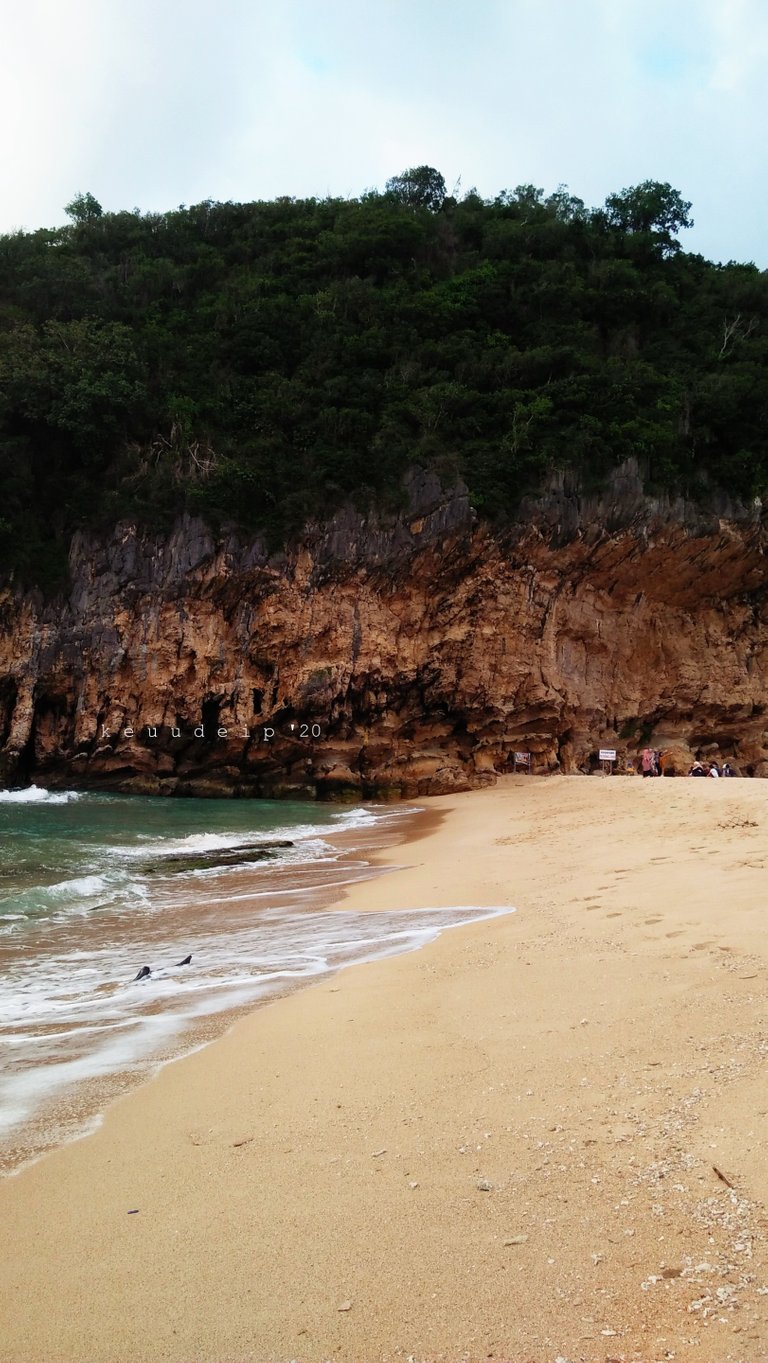 ---
"My blog is my journal" (short notes containing experiences about various things).
Thank you for visiting.