The Longest Straight Road in Cebu
Heyaaah Hiveeers !!! Welcome to my #LakwatsaniIntoy Diary 011 | Fun Ride at The Aisle of Medellin. One of my road trip experiences that I will never forget.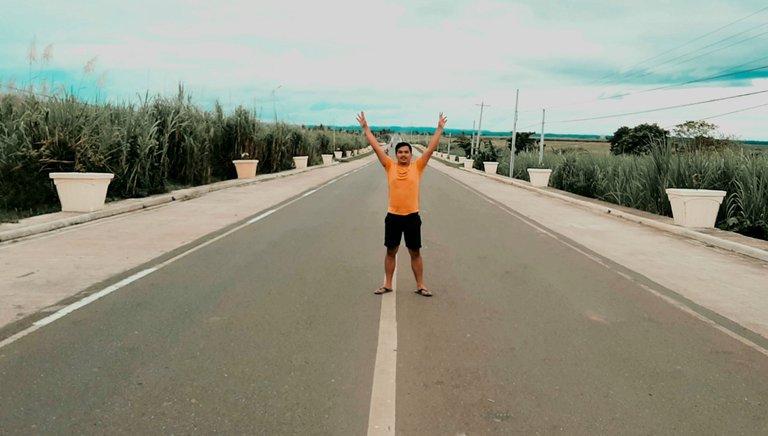 Have you heard this one already? Me, I knew it before when I decided to Move-in to Cebu for Work. As an aspiring Civil Engineer, One of my interests is the great/known structures and also Infrastructure constructed all over the world. When I have to visit a new place I always search up for this to add up to my bucket list as Civil Engineer. I'm always curious why this become great and well known to everyone.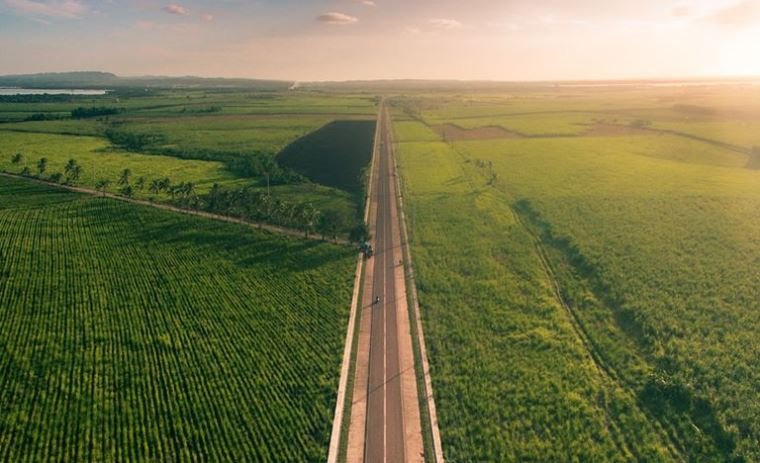 A drone shot by Jack Ponpon via CDN
It's almost a year when I got my answer to this known Aisle of Medellin. Last year December 6, 2020, when my colleague and I decided to have a detour on our 2nd day trip in the Northern part of Cebu.
From San Remigio (place of @indayclara), we lure on its nearby town to see what they have to offer. And one of our bucket lists on this road trip is the Aisle of Medellin.
---
Aisle Of Medellin
A narrow four-lane road in the middle of a sugarcane farm with a 7.5-kilometer length from Barangay Dayhagon to Barangay Curva of Medellin Cebu. The town is not only famous for large plantations of sugarcane but also offers a lot of adventurous places like the Aisle of Medellin.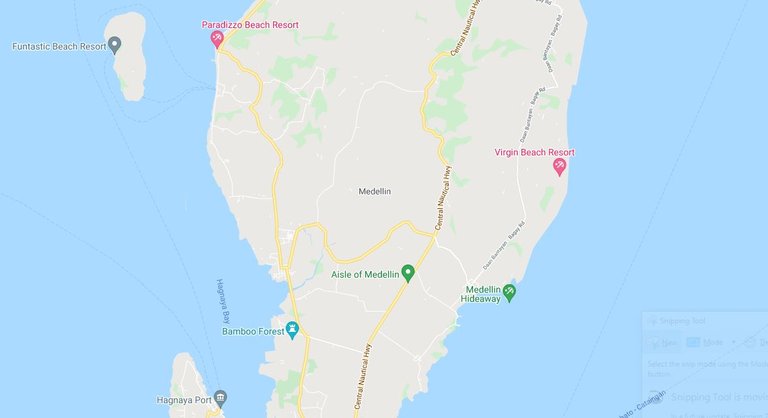 This Aisle is a favorite destination for travelers when visiting the North, especially to the enthusiast's Riders who liked to explore the Roads.
---
How to reach the Aisle of Medellin
From Cebu City, you will travel for 3 hours to reach the Aisle. You can Ride Bus that will cost you 200 Pesos or ride a private vehicle like what we did, which is preferable when you plan to explore the Northern part of Cebu.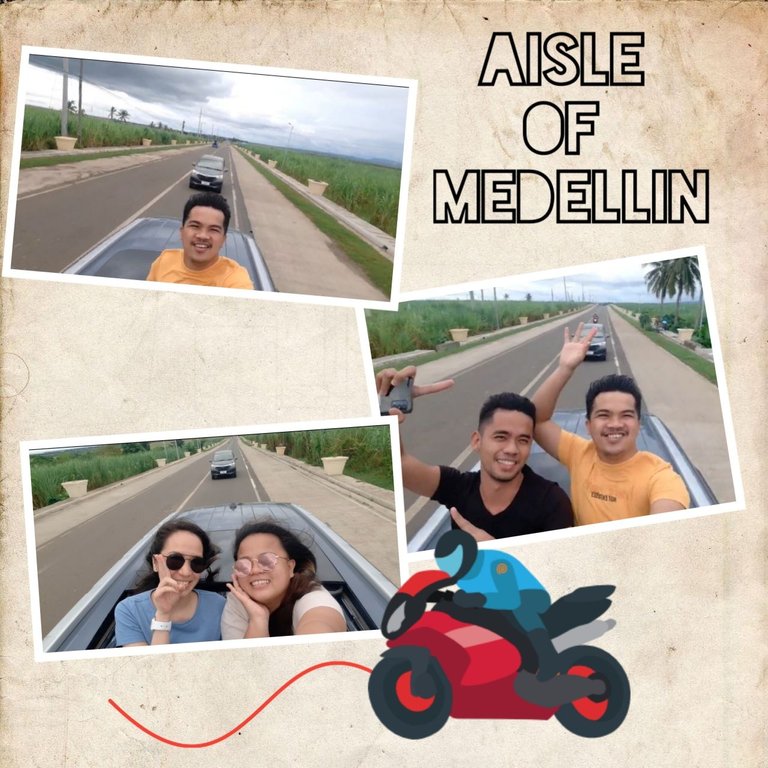 It is so funny when we start approaching the Aisle, we almost lost 🤣. We are not familiar with the place. We just follow the direction by the GPS of the Car, which leads us in the wrong direction 🤣. We even requested to open the roof of the car to check if we were already in the Aisle 🤣. This road trip is really fun, with crazy colleagues this makes one of my unforgettable trips.
We shouted when we finally reached the Aisle 🤣. After all the wrong turns, we finally made it. All I did was spread my arms and feel the amazing view in front of my eyes while riding at the top of the Car. It is worth it. Riding in this known Narrow Aisle makes a color of my bucket list. It is satisfying 😊.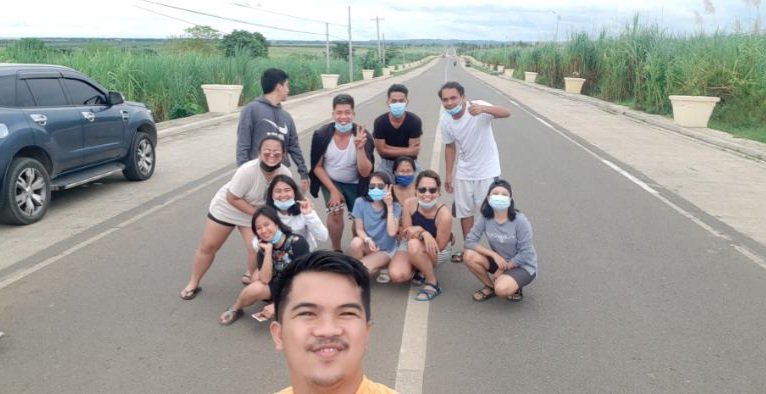 After that crazy ride, it makes me more excited to fulfill my bucket list and complete its color 😊.
---
That's it Hivers on my #LakwatsaniIntoy Diary 011, a Fun Ride at The Aisle Of Medellin. I hoped you had a great time on my blog. I want to say thank you for dropping by in my little Hive Room 😊.
---
This is @intoy.bugoy! See you in my next Hiventure 😉....
---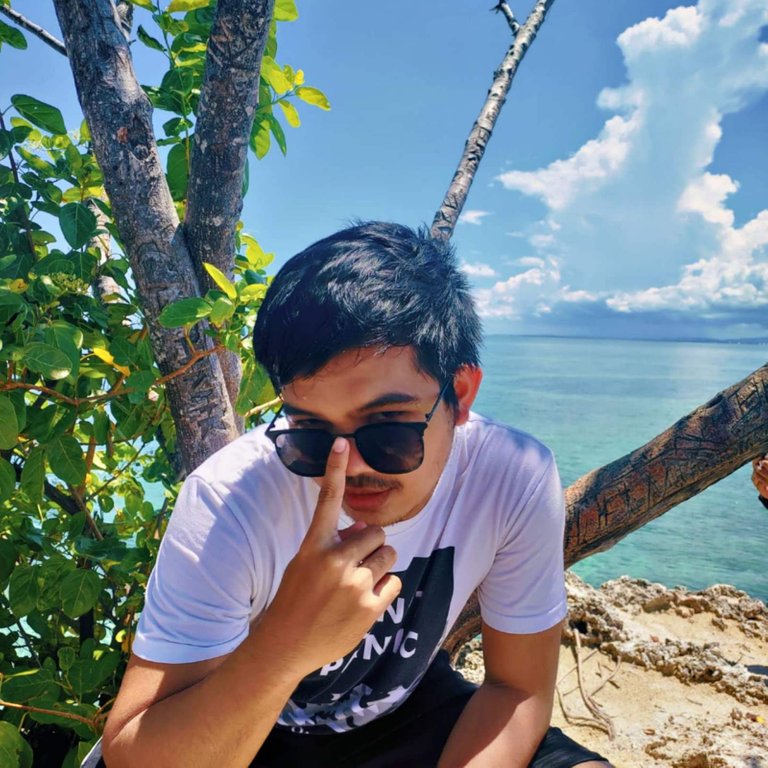 Intoy Bugoy
Not so tall, not so dark, not so handsome but surely I'm a CUTE one 😊.Your Civil Engineer, Real Estate Agent, and Financial Adviser. I'm into Travel and Photography. Knowing the culture of one place is my interest. Come and join me in discovering this infinite beautiful world following all my #LakwatsaniIntoy diaries (MyTravelstories).
If hIS content made you 😁, then drop some ❤️ by upvoting and leaving a comment. Also, click the Follow button to keep posted on his journey here on Hiive.