{ Let's remember a little bit what happened in the last episode * Epic soup for extreme borders *
https://hive.blog/hive-125669/@denisdenis/epic-soup-for-extreme-borders
Hansel & Gretel got the famous elixir from one miraculous wizard Ray.
It was stolen from them, so they asked me to prepare Epic soup for them to fight and defeat the various monsters that guard the elixir.
With petty adventures and fights various mutated monsters like Rey who won with a lot of body loss, but Hansel and Gretel ate the last monster and failed to get hold of the elixir.
But the monster gave me something but that's not it, it's not an Elixir but some nice beautiful reddish and sweet marmalade.}
So let's embark on a new adventure
Creation of a lost elixir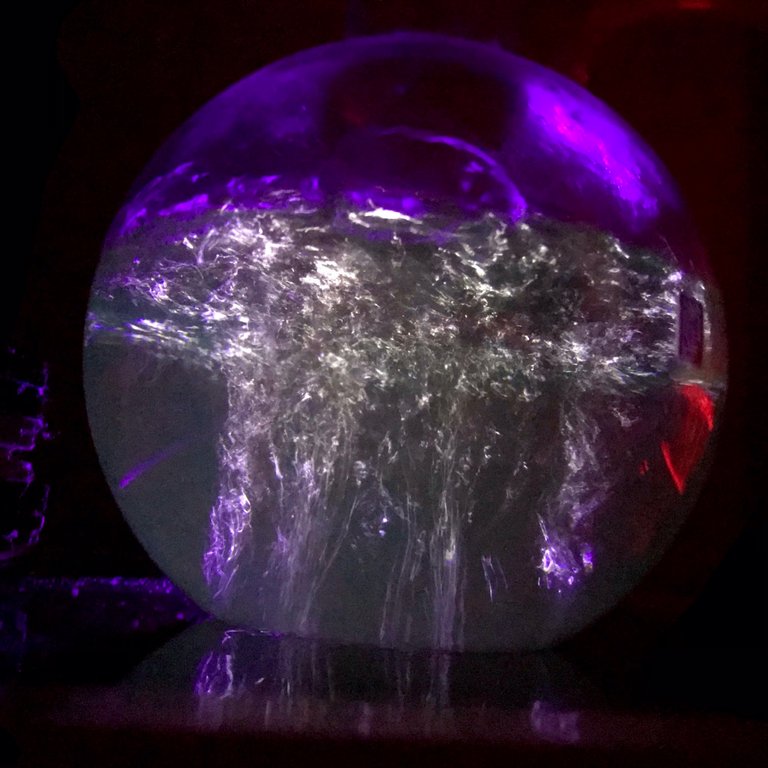 Sad and helpless that they failed Hansel and Gretel to get their hands on the elixir they are still and brutally eaten I went for a walk maybe I will find the answer.
On a meadow, he met a monster magician, a guardian of plants and meadows, but it is difficult for him to approach him again, he loves company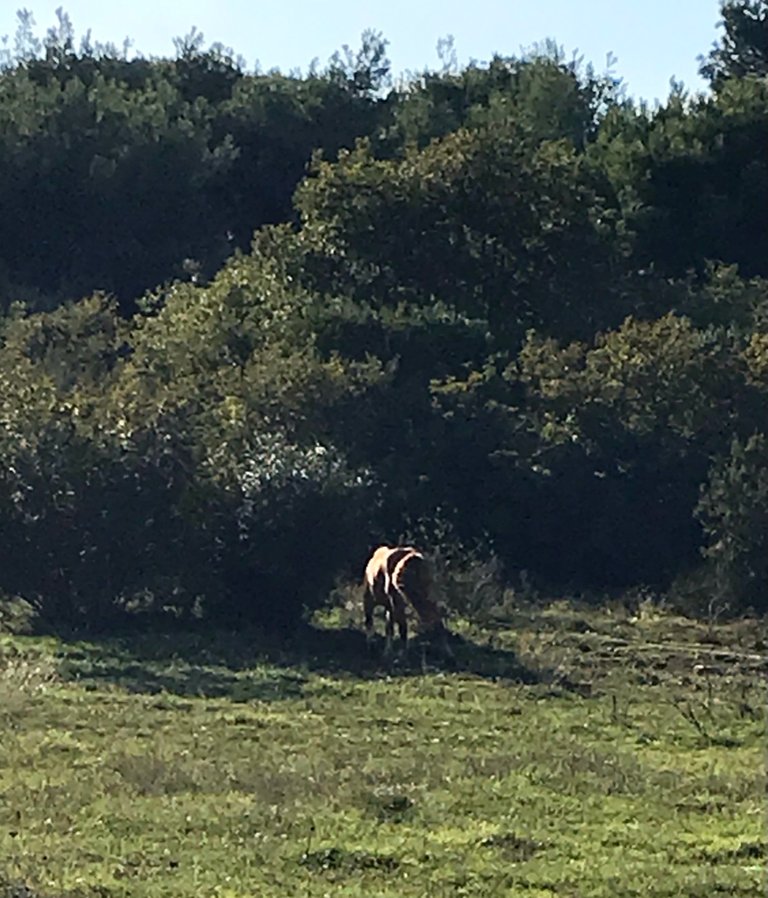 He told me that the elixir was lost in a time of magic and #denisdenis must make a new one.
I need to meet you, you have to be careful. You will meet miraculous and perhaps even horrible wizards on your way in that quest.
What I do know is you need a bay leaf
Bay laurel ( Lat . Laurus )
Fresh and dried fennel seeds ( Lat . Foeniculum )
Dry closed pods of Brnistra ( Lat .Spartium junceum )
Here are banners to eat because you will need to do strong magic and a lot of strength and energy to create that spell and it takes two days to do that is what I know. Says the lovade keeper. Some more magical paths will be marked for you. Good luck
I went looking and found a good strong mushroom food small and rare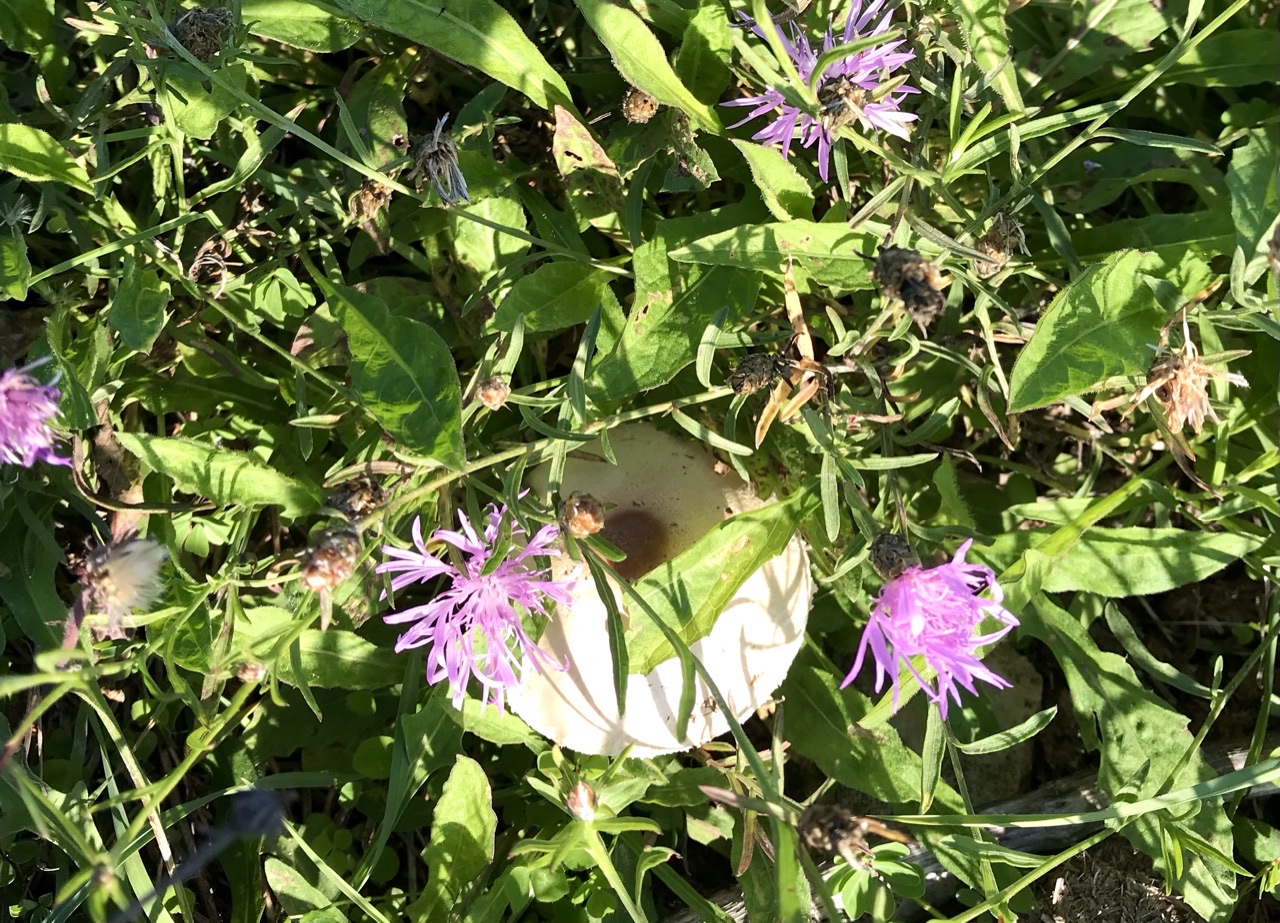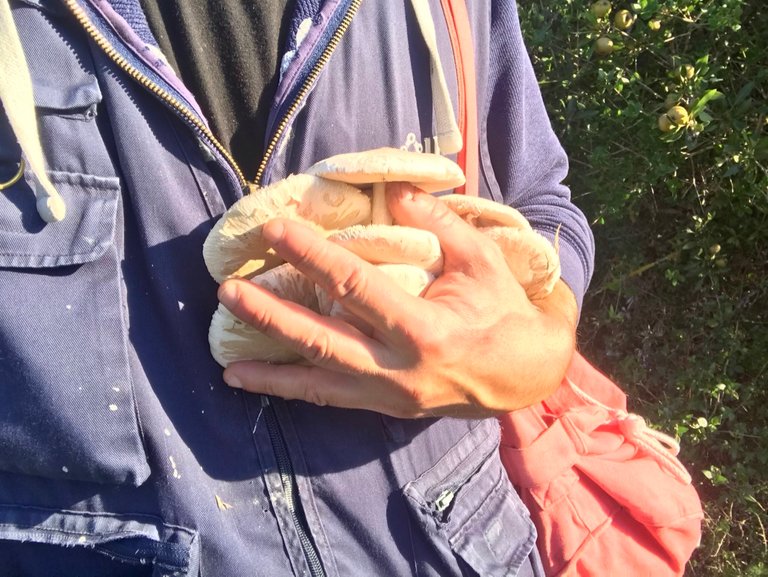 I continued my search and found a bay leaf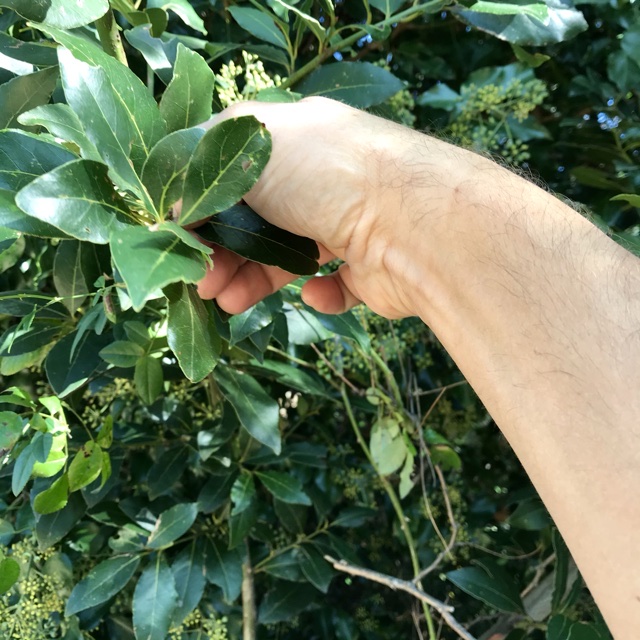 but only healthy old leaves of this kind I let go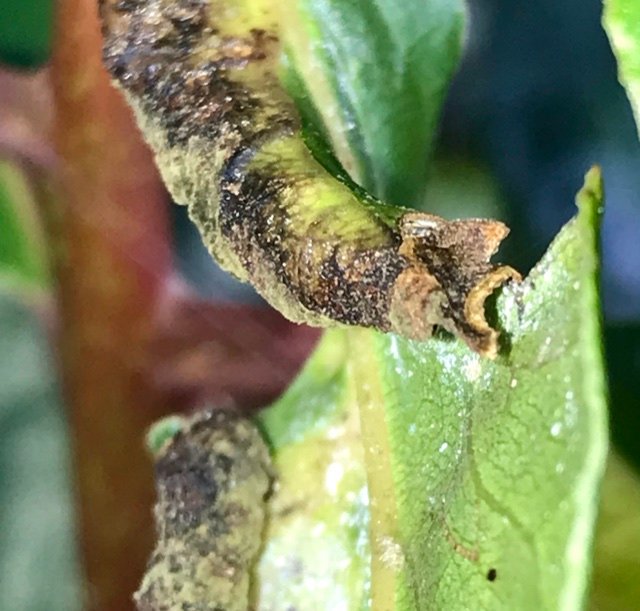 I also found fennel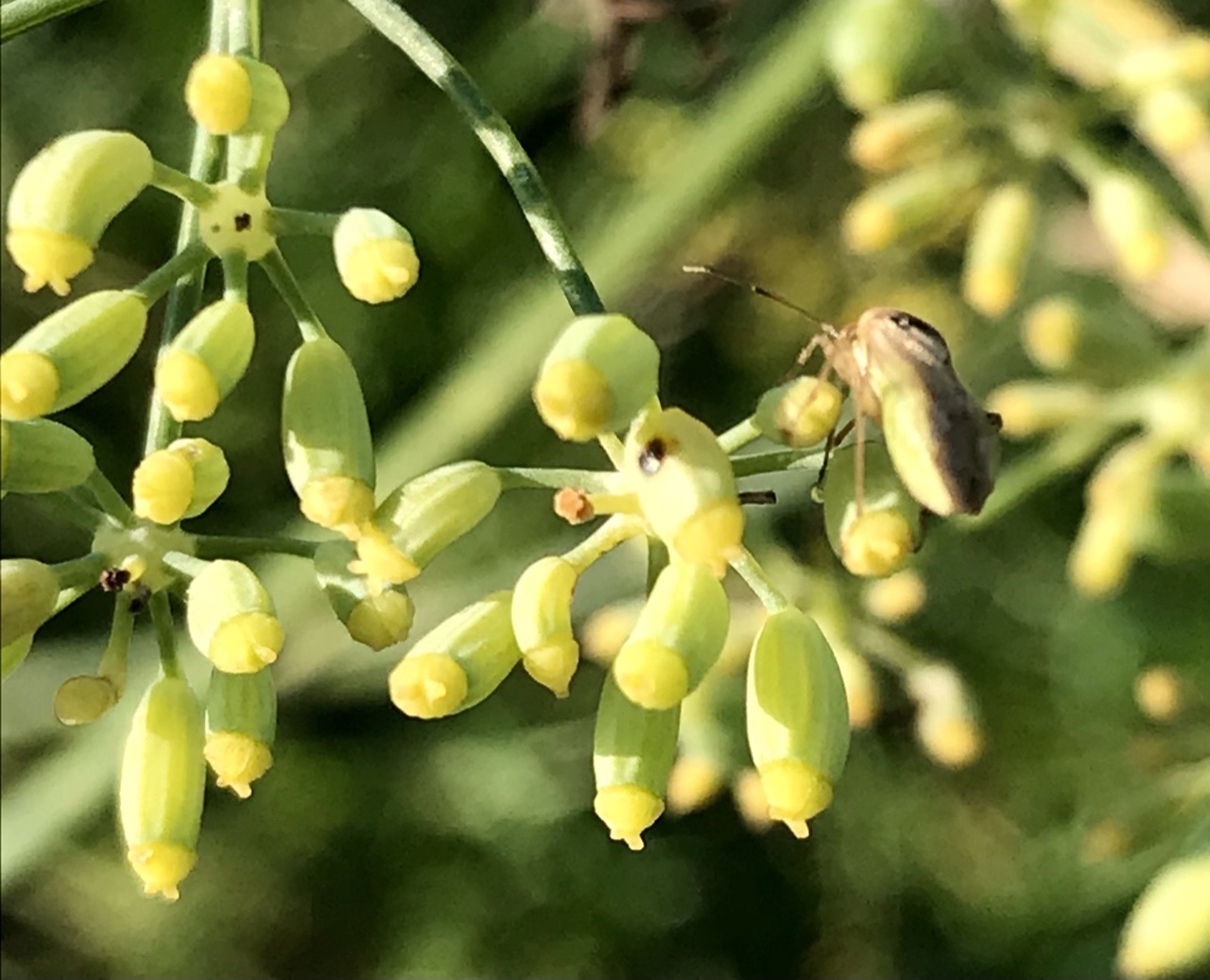 there was also one caterpillar I asked di that found the right seed to make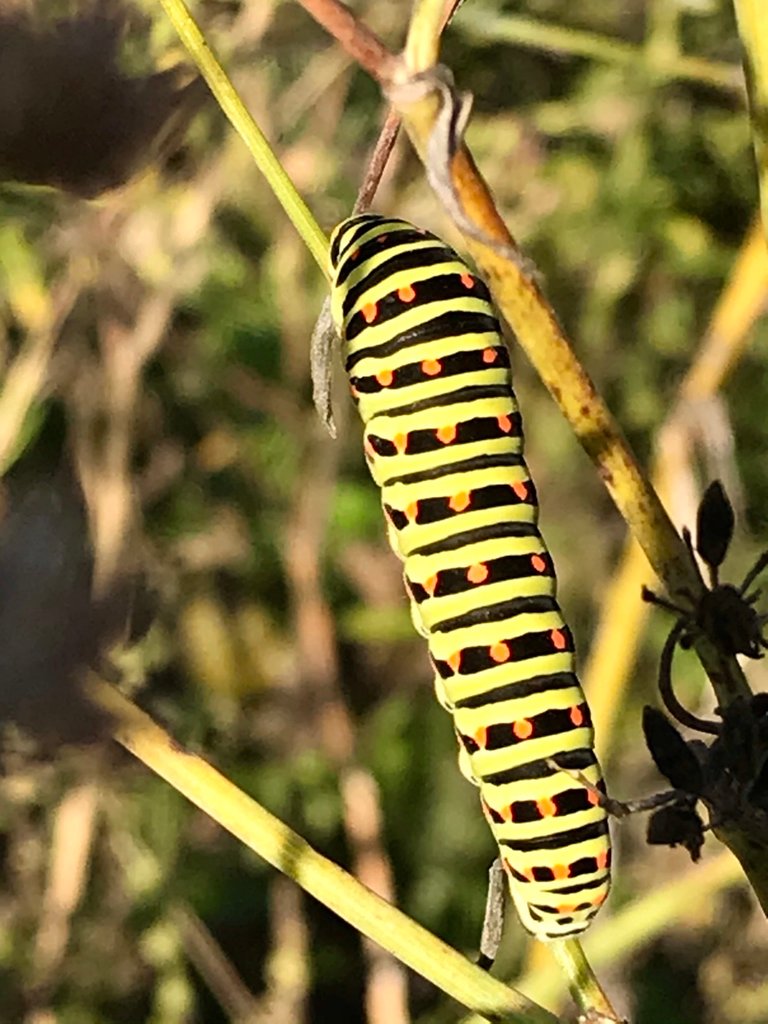 what would an elixir do to you !!!! you need dew today you don't have it tomorrow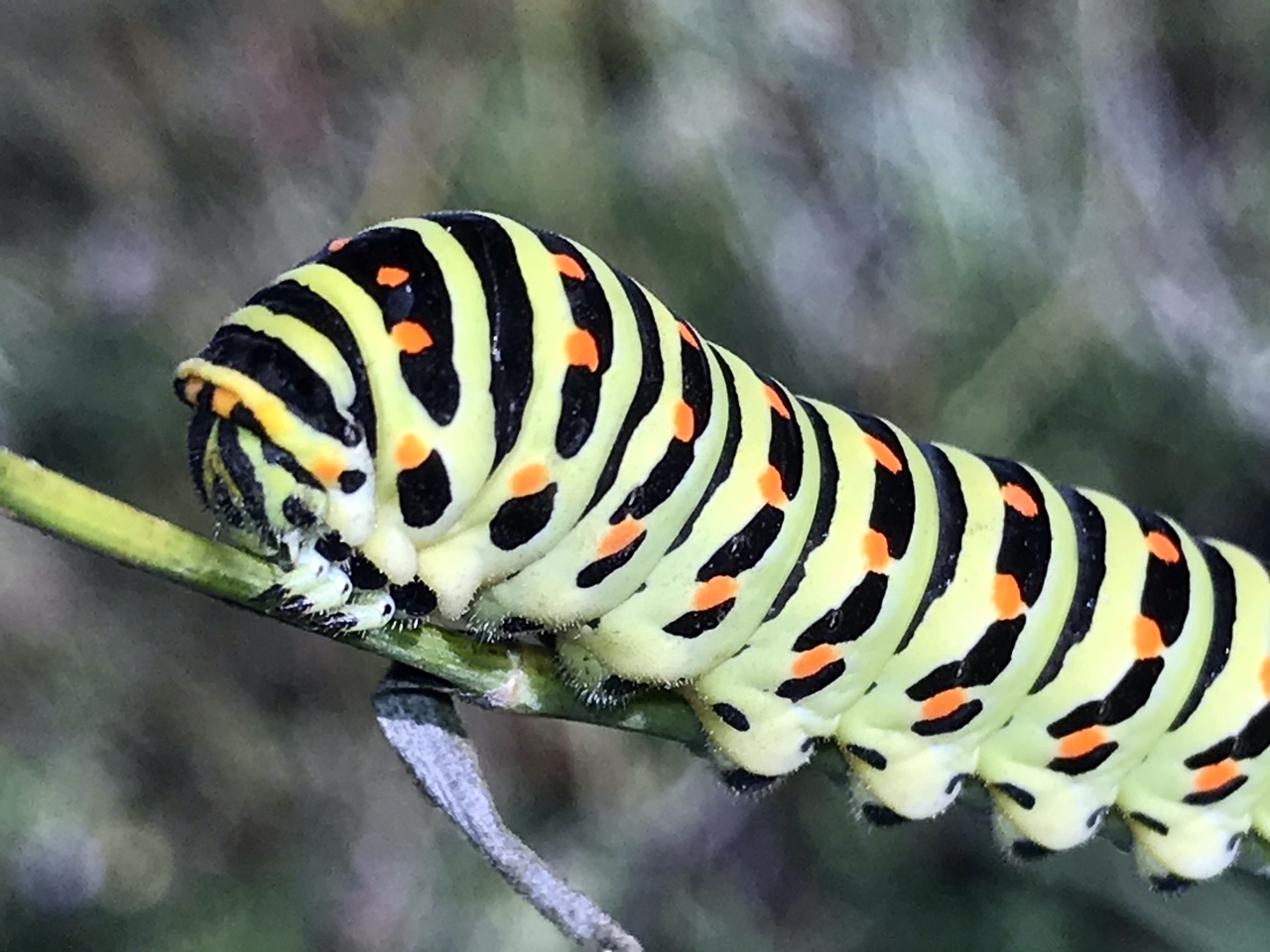 there your field is full but there is little dry seed on the dried flowers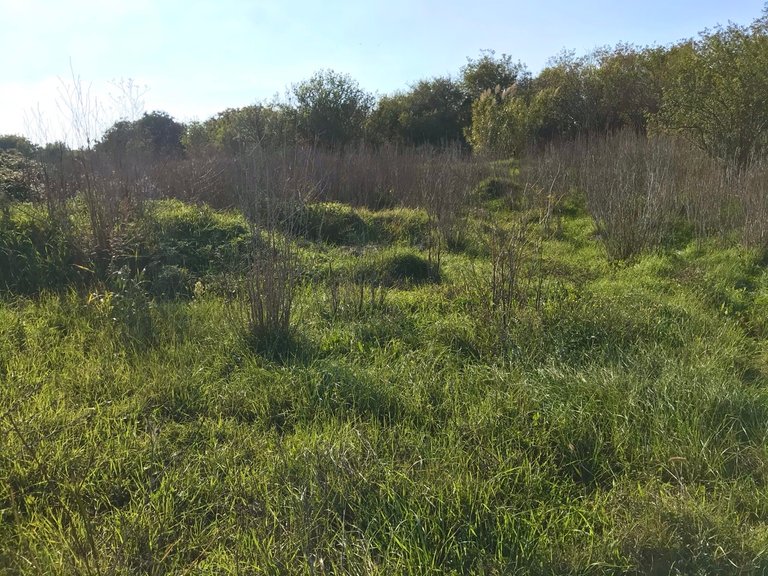 there are also wild pear fruits here (Lat . Pyrus spinosa forssk ) but don't touch it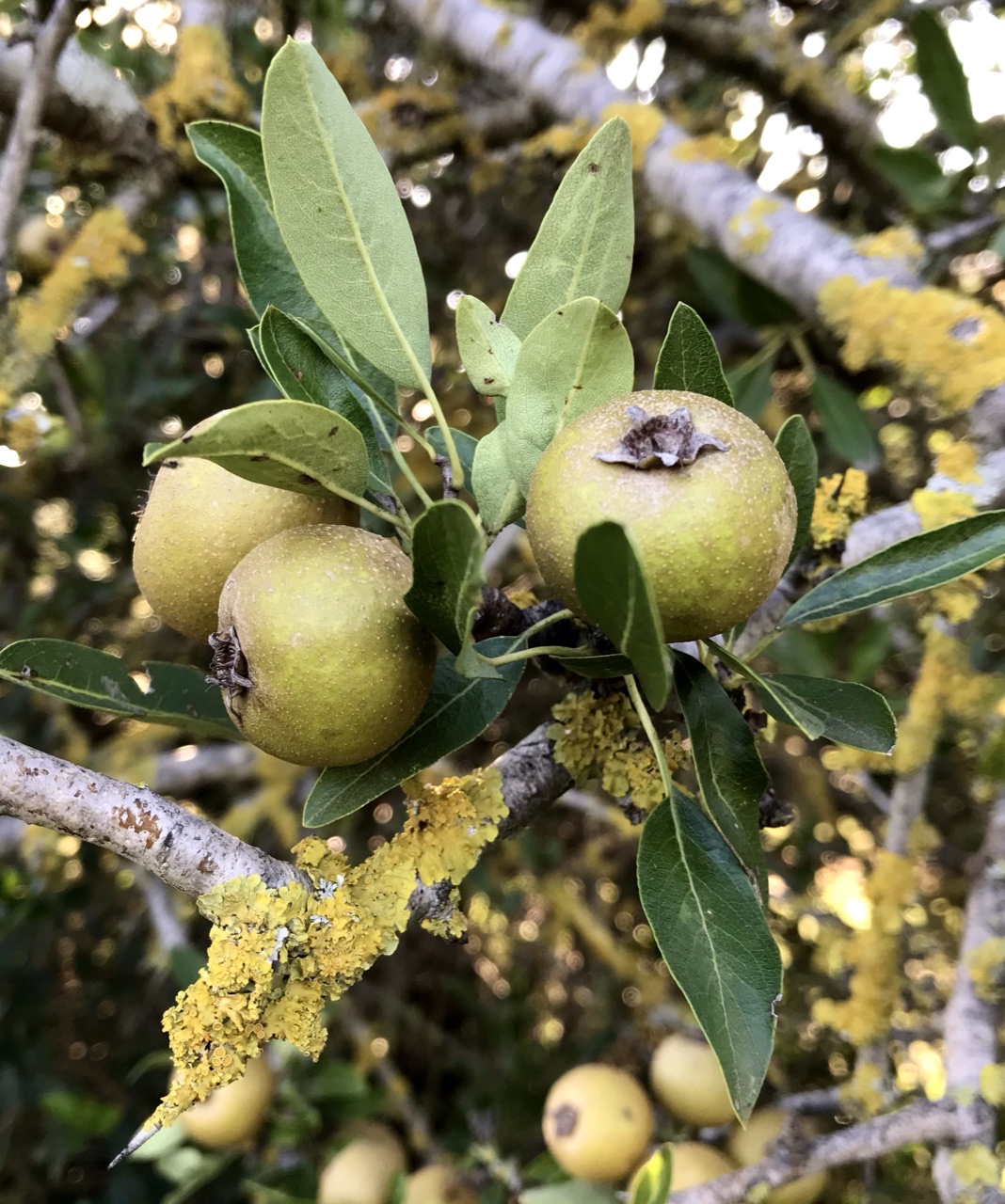 well well I'm not touching I'm going further in search I have to find a broom and it's closed moss on it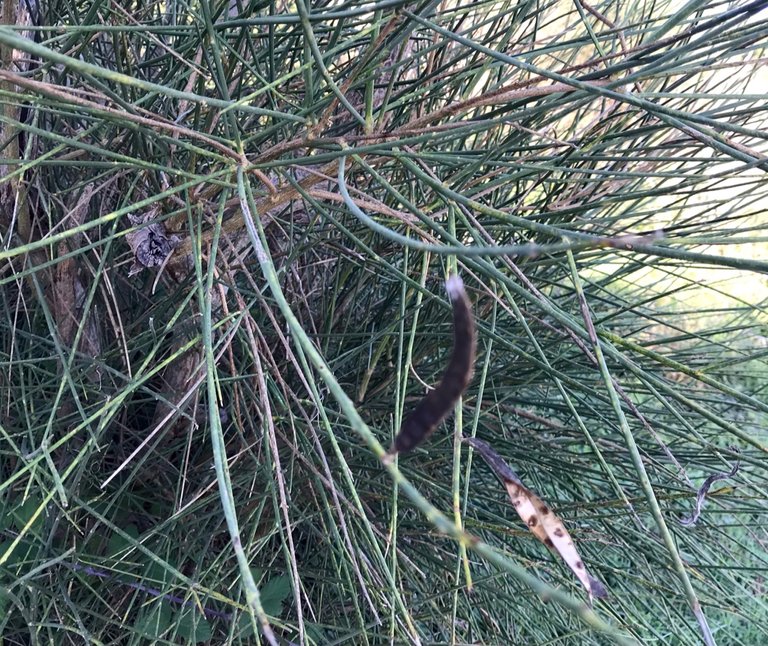 this is open that is empty you have no need for it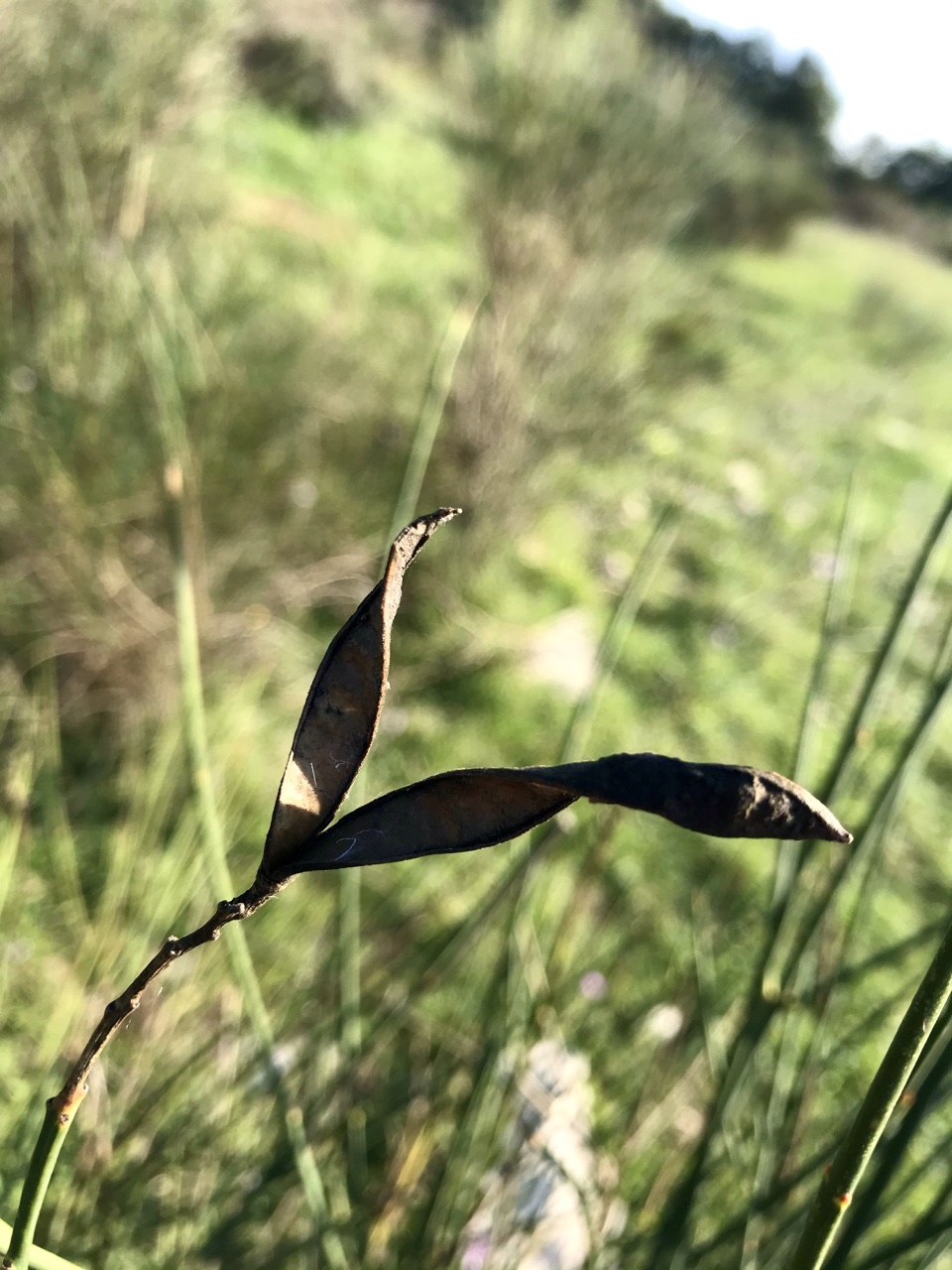 a butterfly found me and told me that he had heard the saying that the monster of the kiwada guard was saying and told me that I could find dew in the morning on the way to the village of Šišan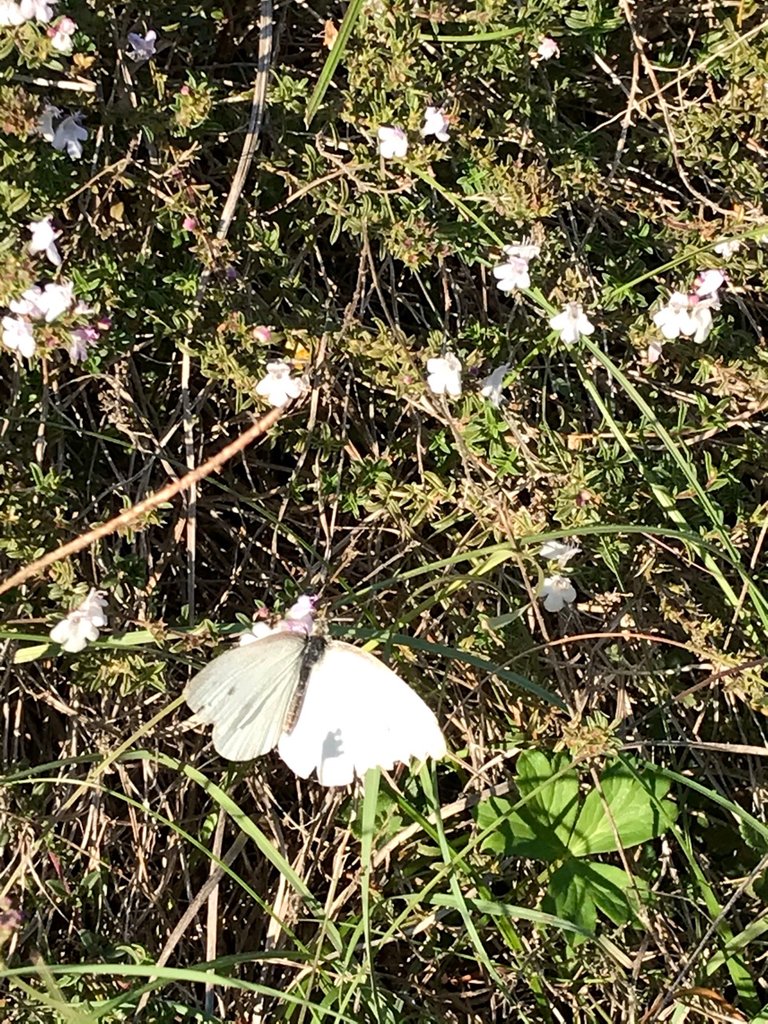 now iman everything i need and i saw a beautiful bush of wild roses full of fruit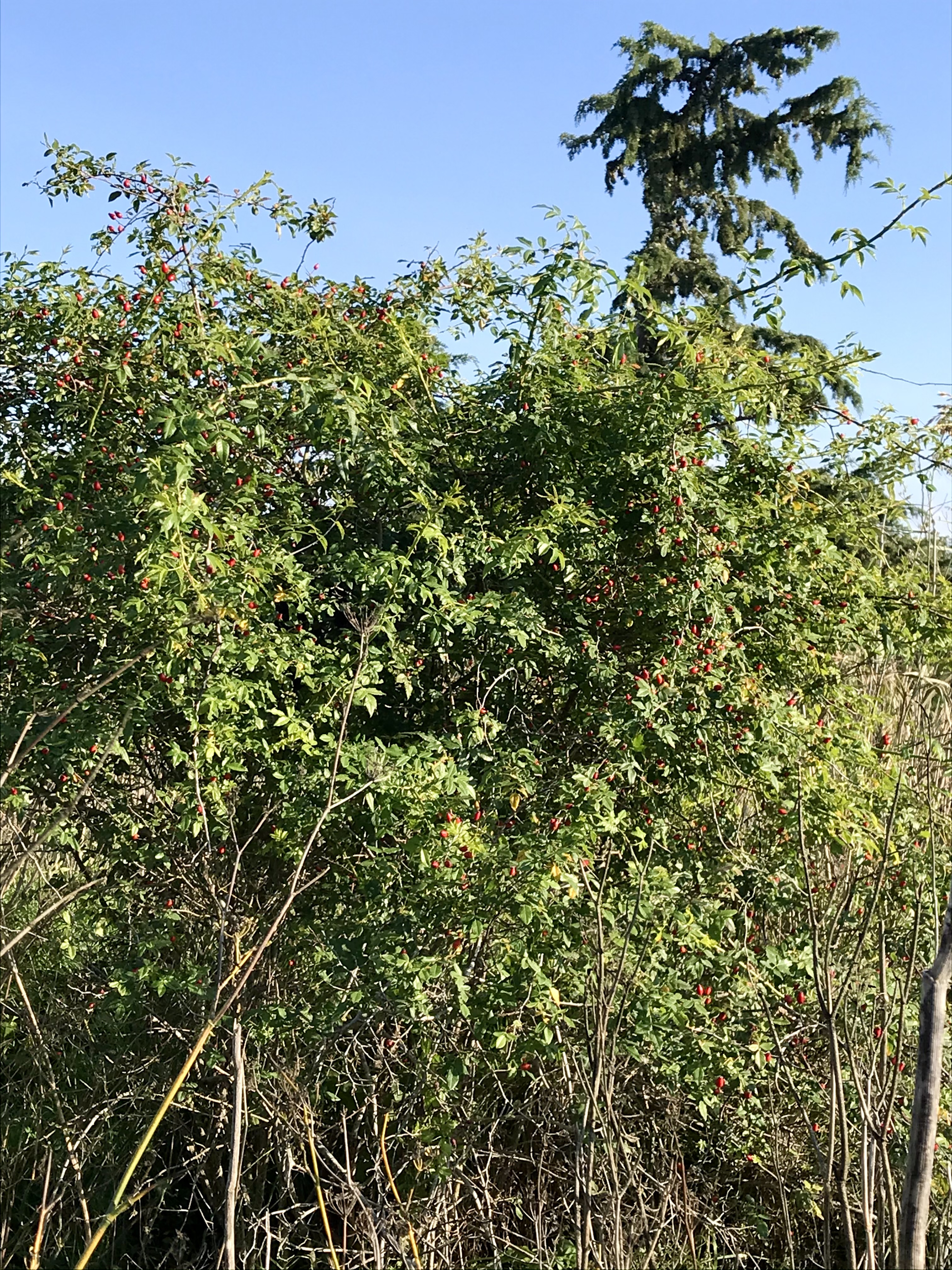 and a beautiful anthill may be celebrating a birthday with a decoration at the entrance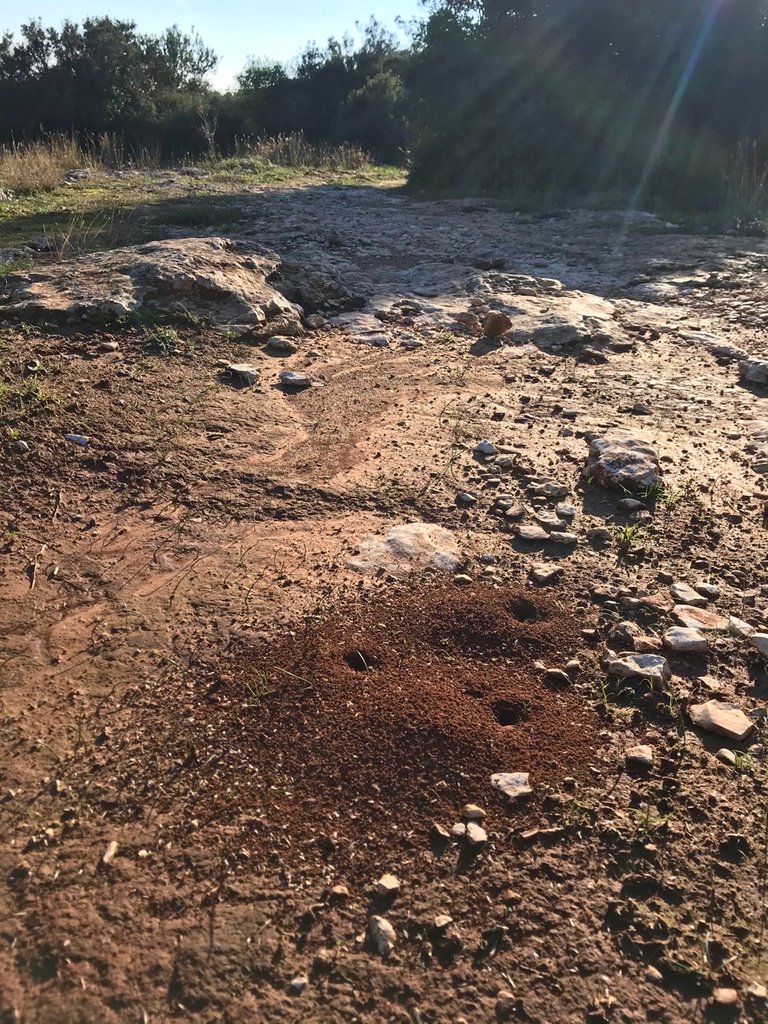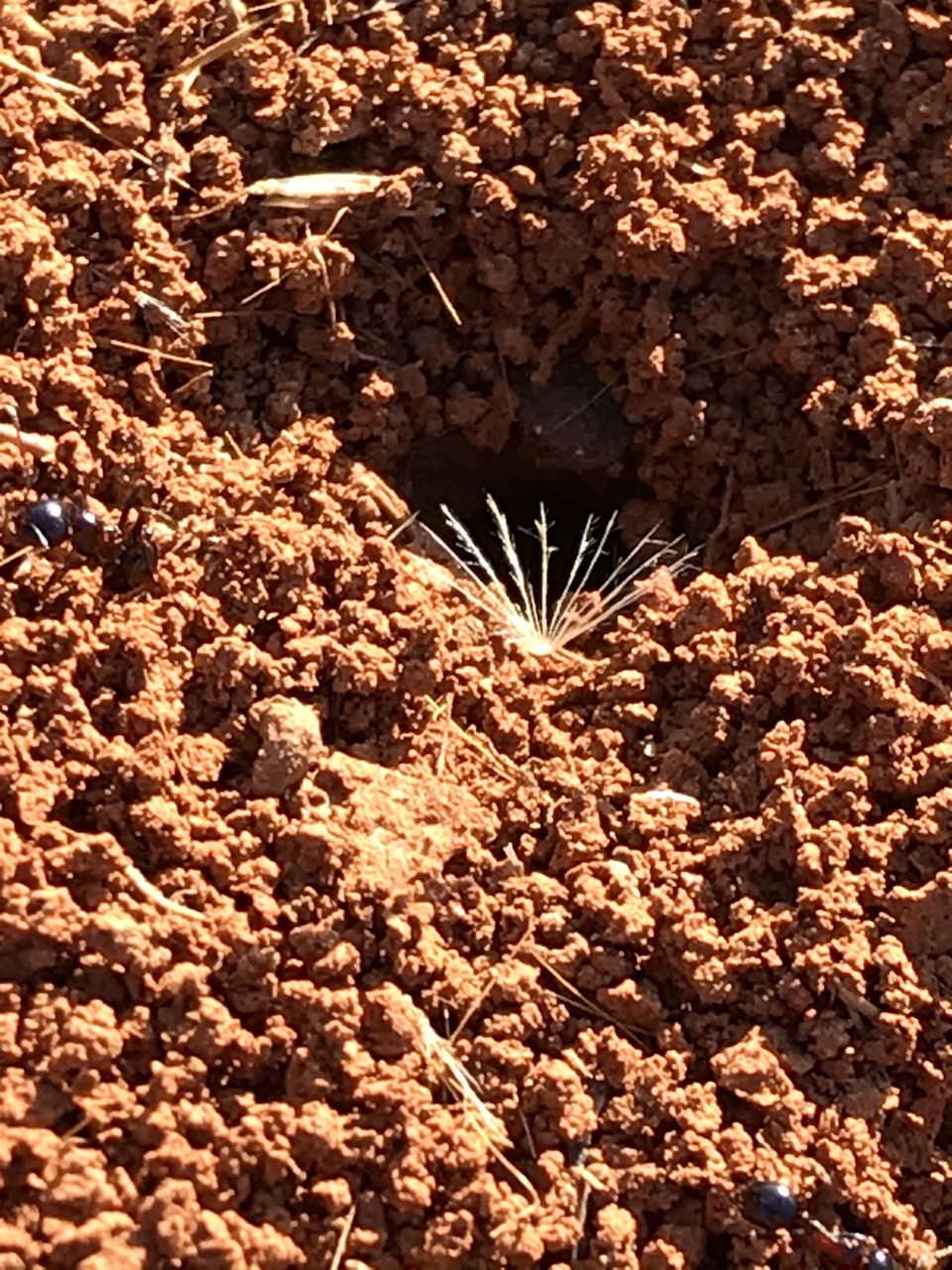 something else happened in a small tavern that makes good food and prepares good coffee and macchiato it is the tavern Mižeria,
she came to film television I think HRT so I ran outside because I was not allowed to give an interview .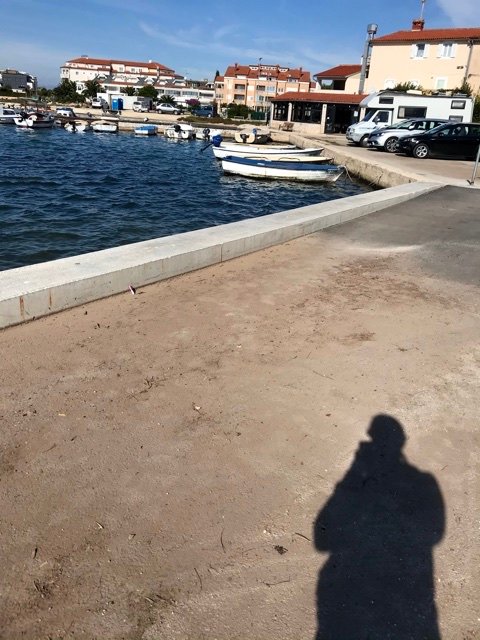 there I found two signs that led me to be on the right track one is some nail polish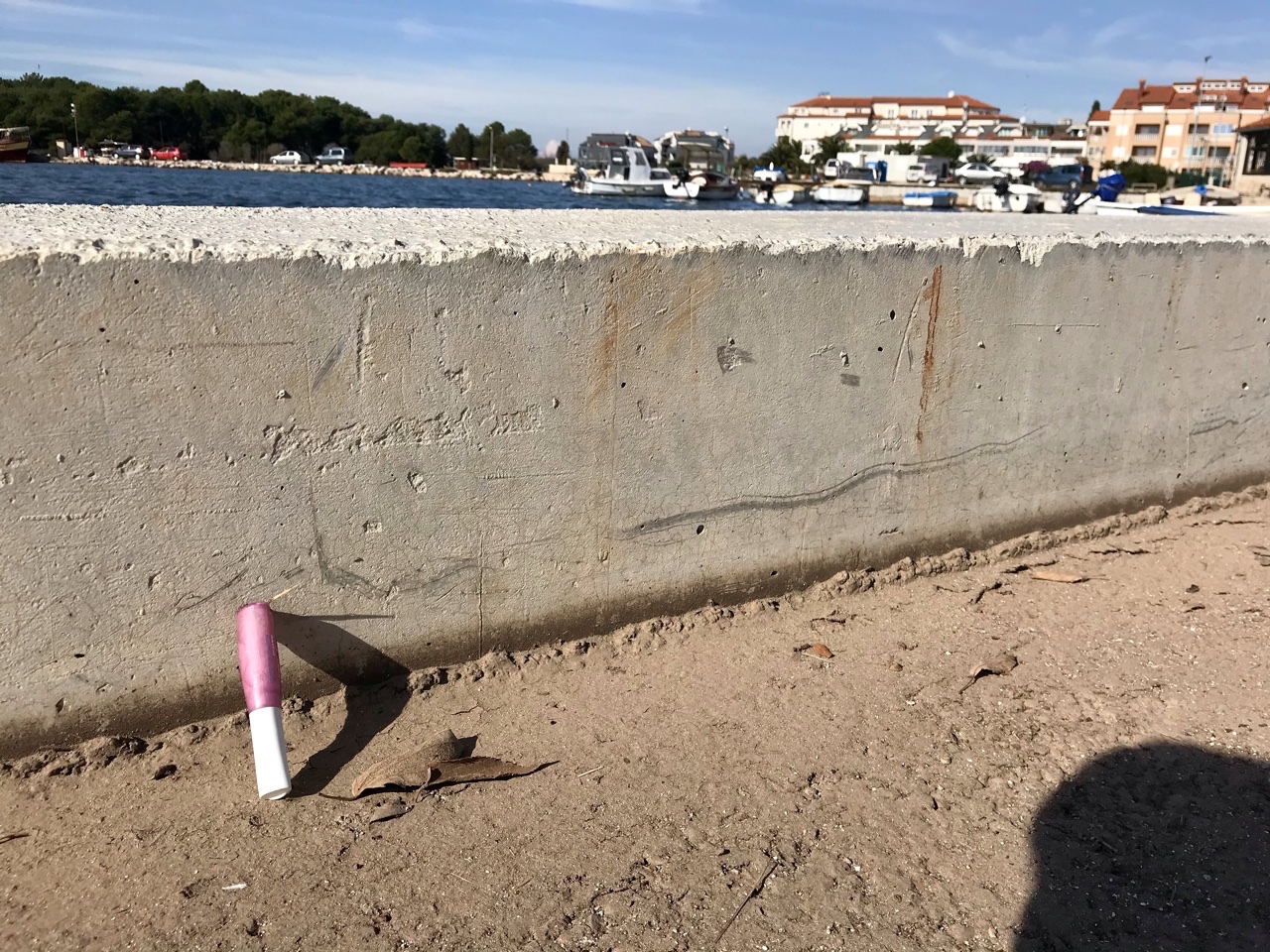 and another sign of something miraculous engine like from some witch who lost her nail polish
modern witches but i have to go to the location i left early in the morning as the caterpillar told me to look for the morning dew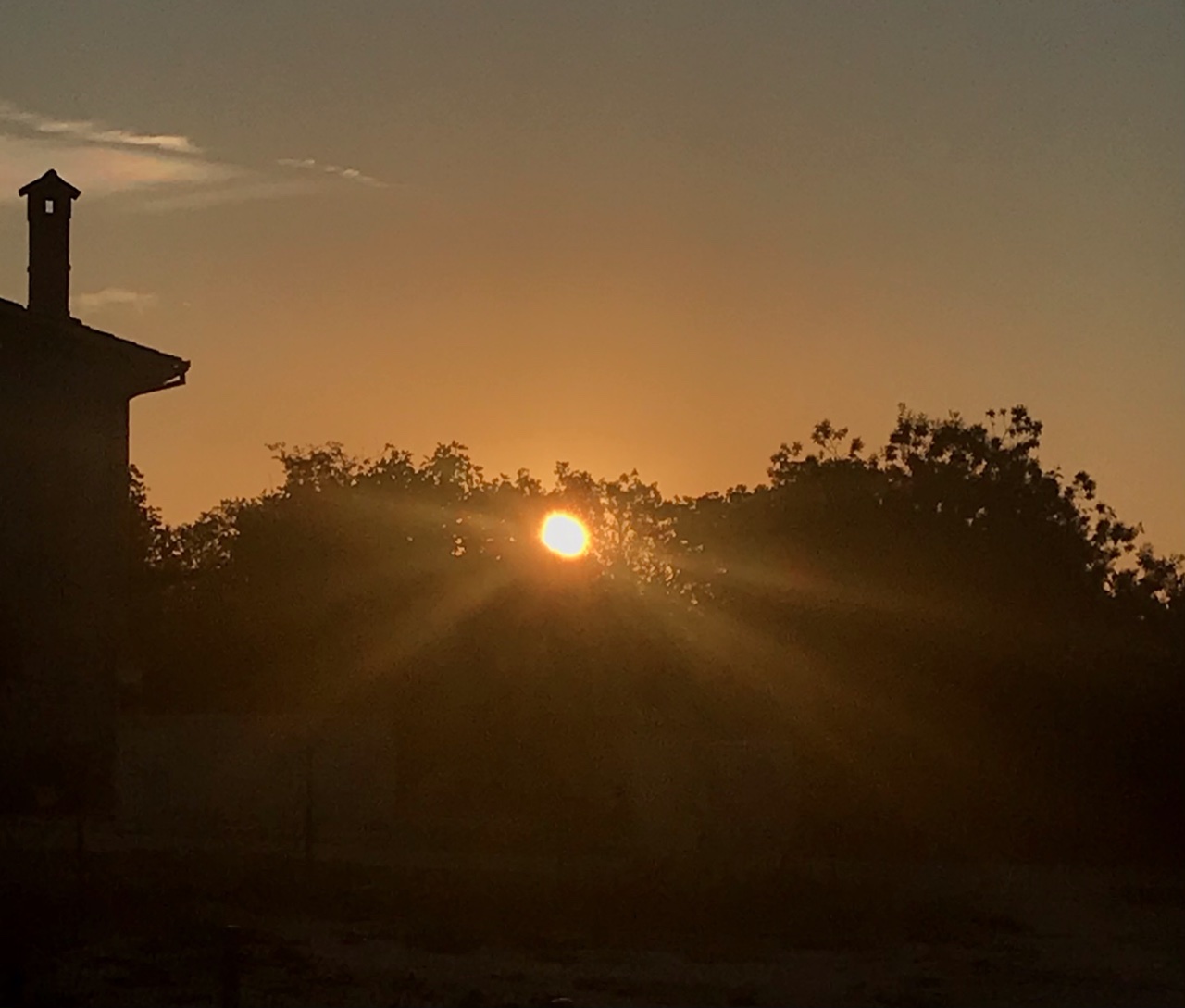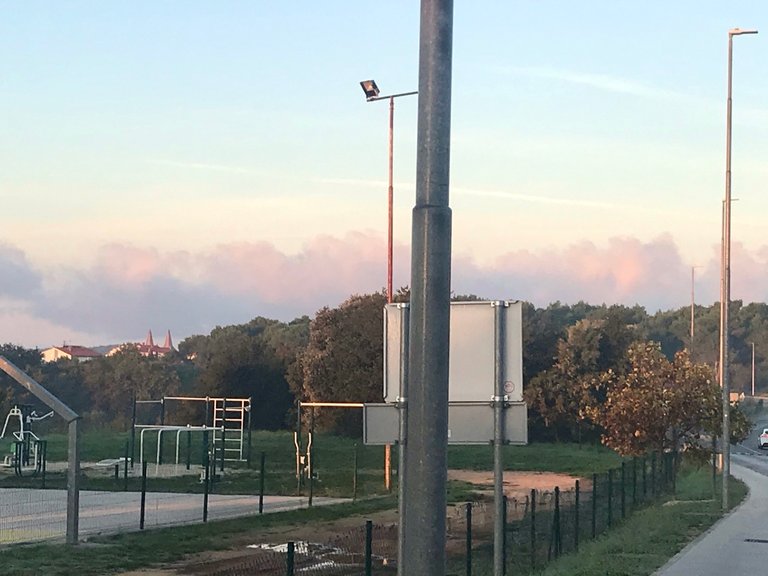 here I am really foggy there I have to find some clue I'll do a little research. At the same time it looks romantic and on the other hand eerie peace the silence of the story of nature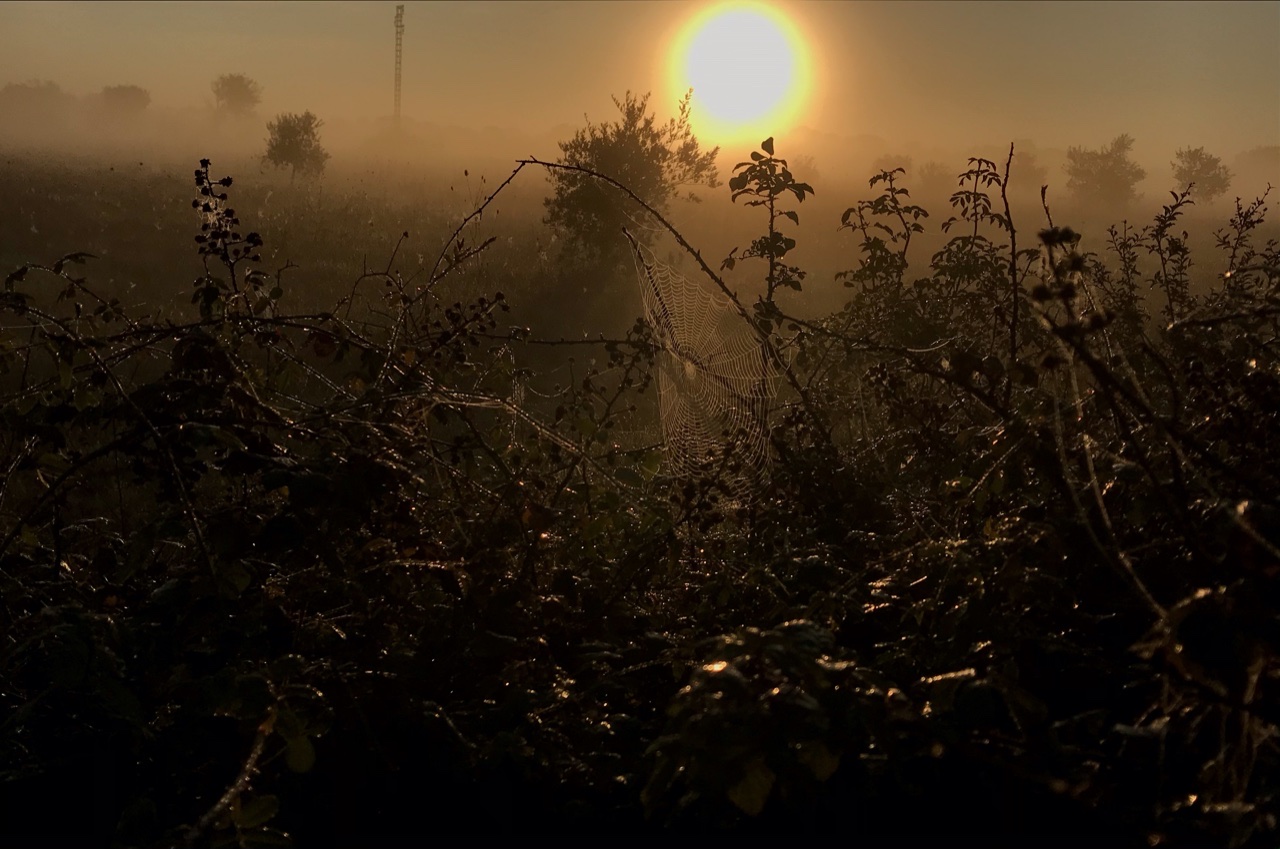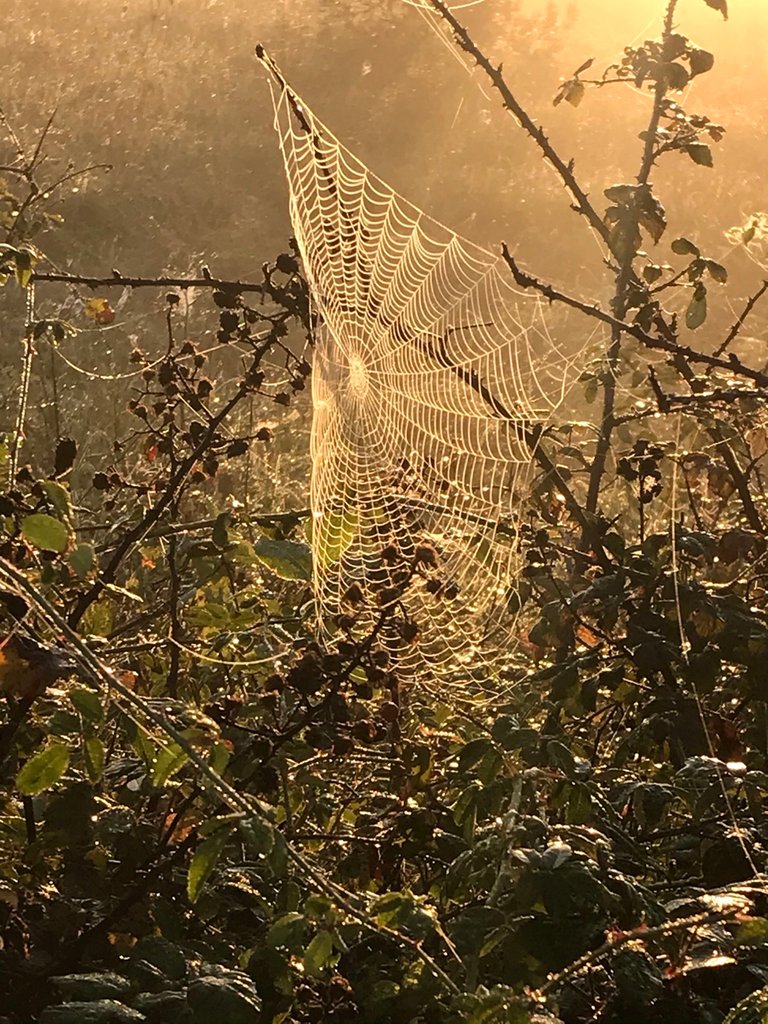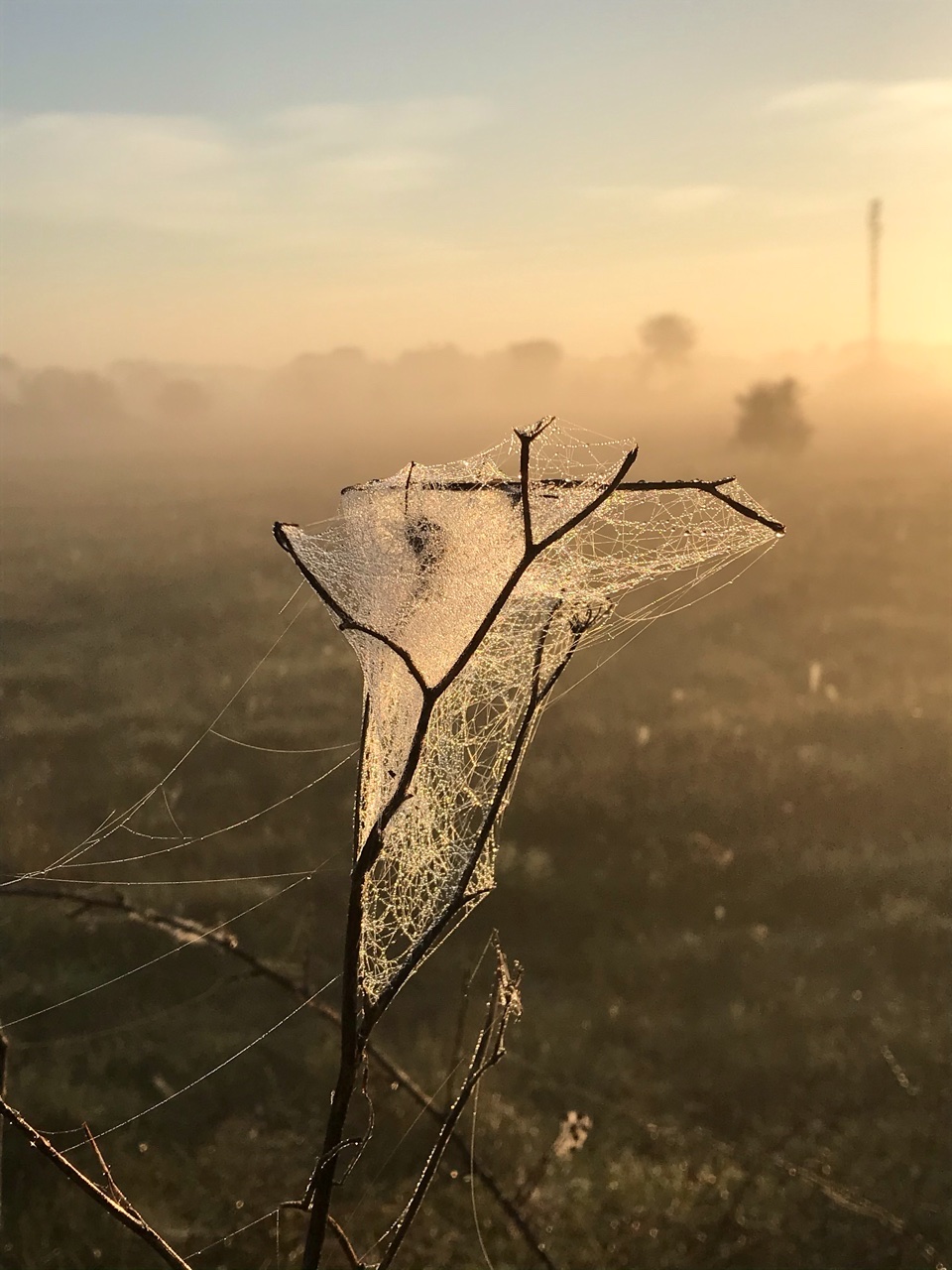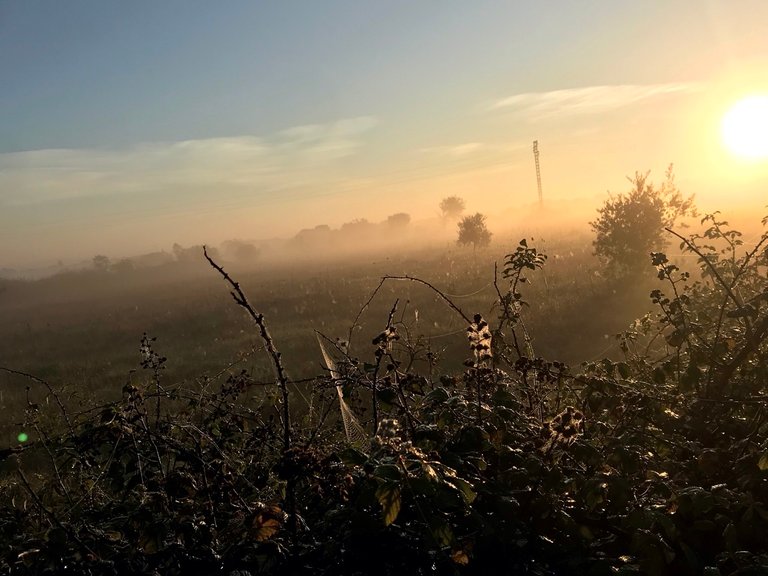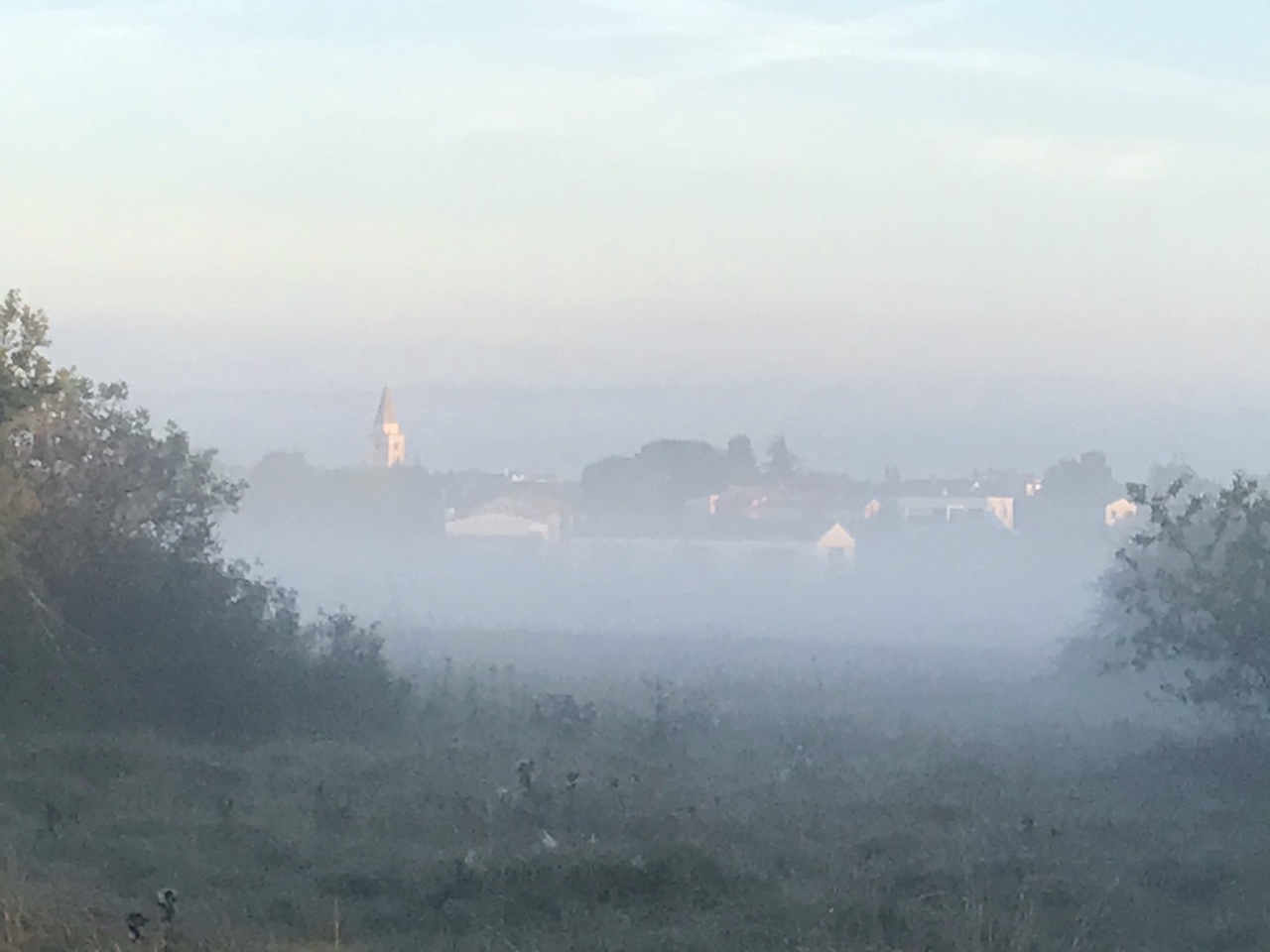 I am still looking for something magical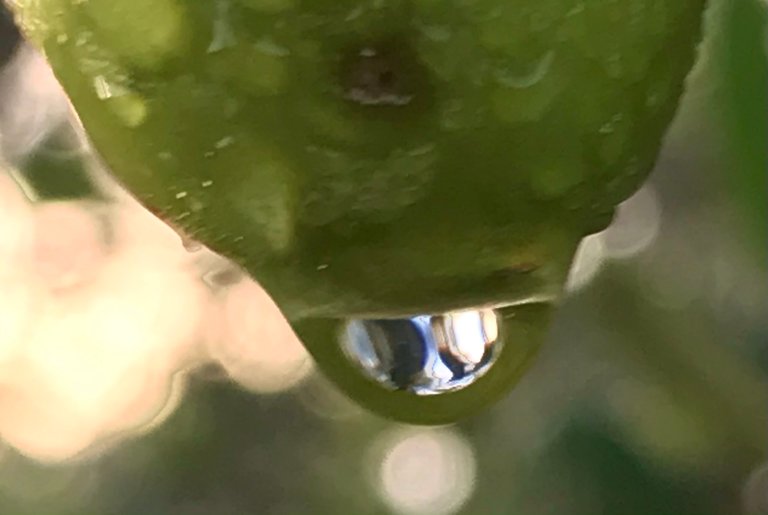 I found some little guardians of the morning dew magic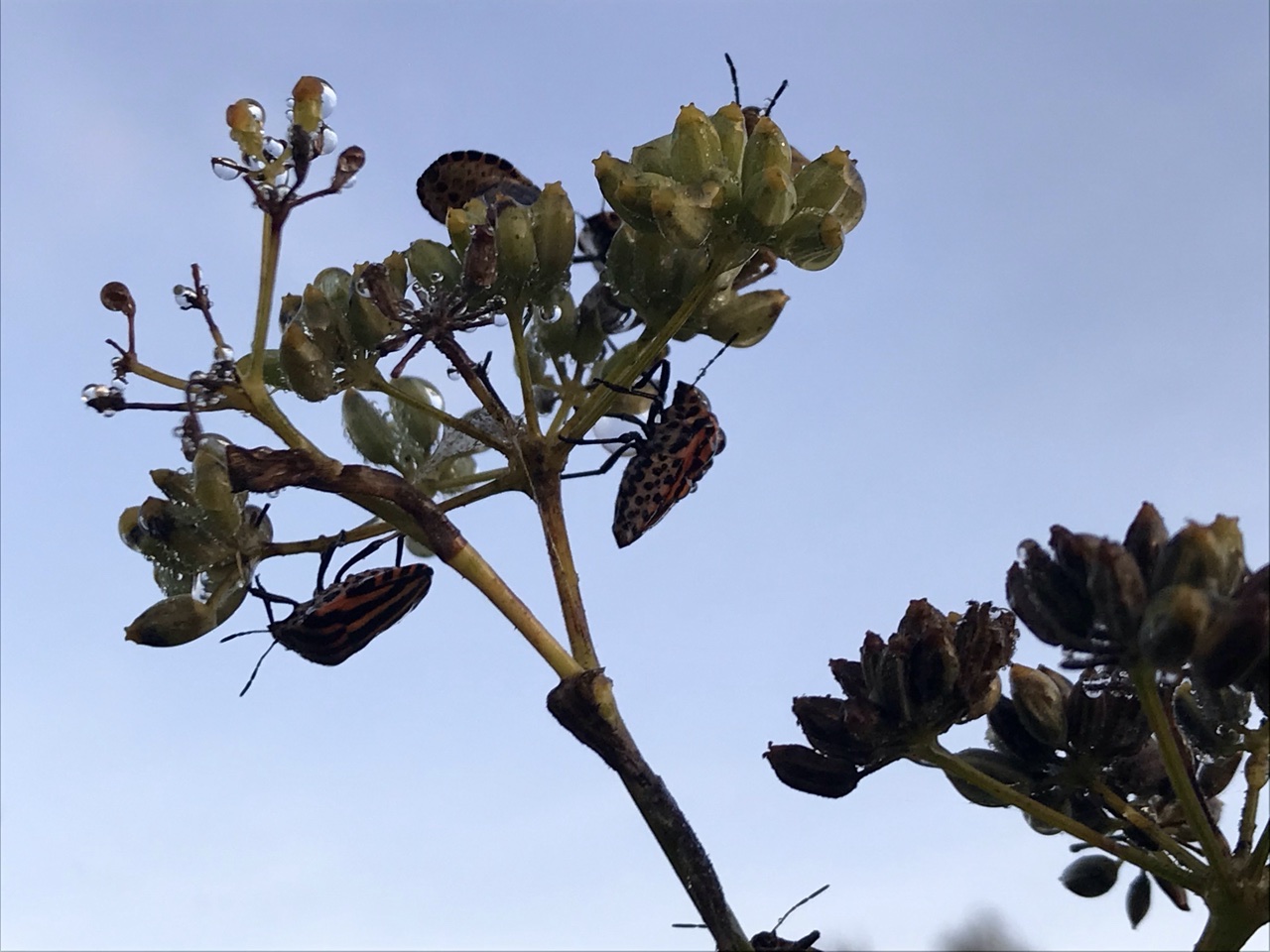 they say we know what you are looking for but it is impossible! ..! HAHA laugh and say what you are looking for to make an elixir you need * dew at noon *
you have to go to the wonderful magical forest that is located in the city of Pula and is called Šijanska forest
here we are creating the magic of the road. Be careful we have heard that there are frosty forest guard monsters and watch out for the maze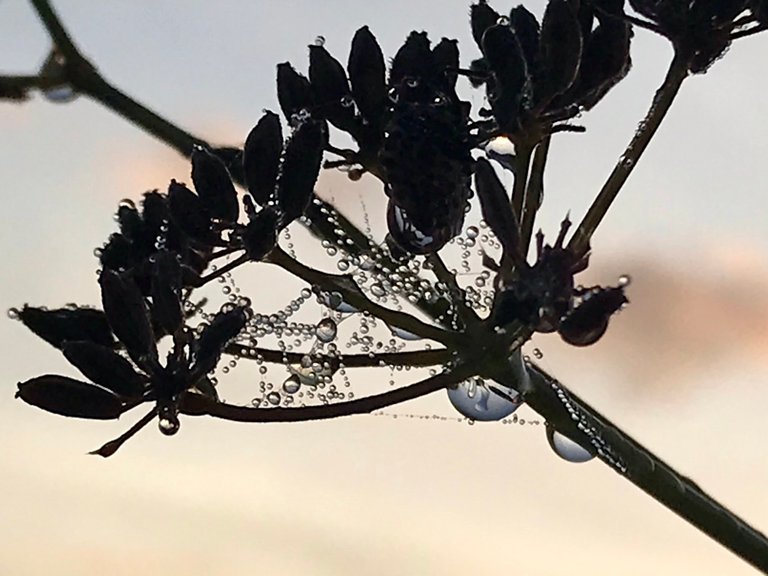 the path you pass is passed by a powerful wizard, but it is seldom at home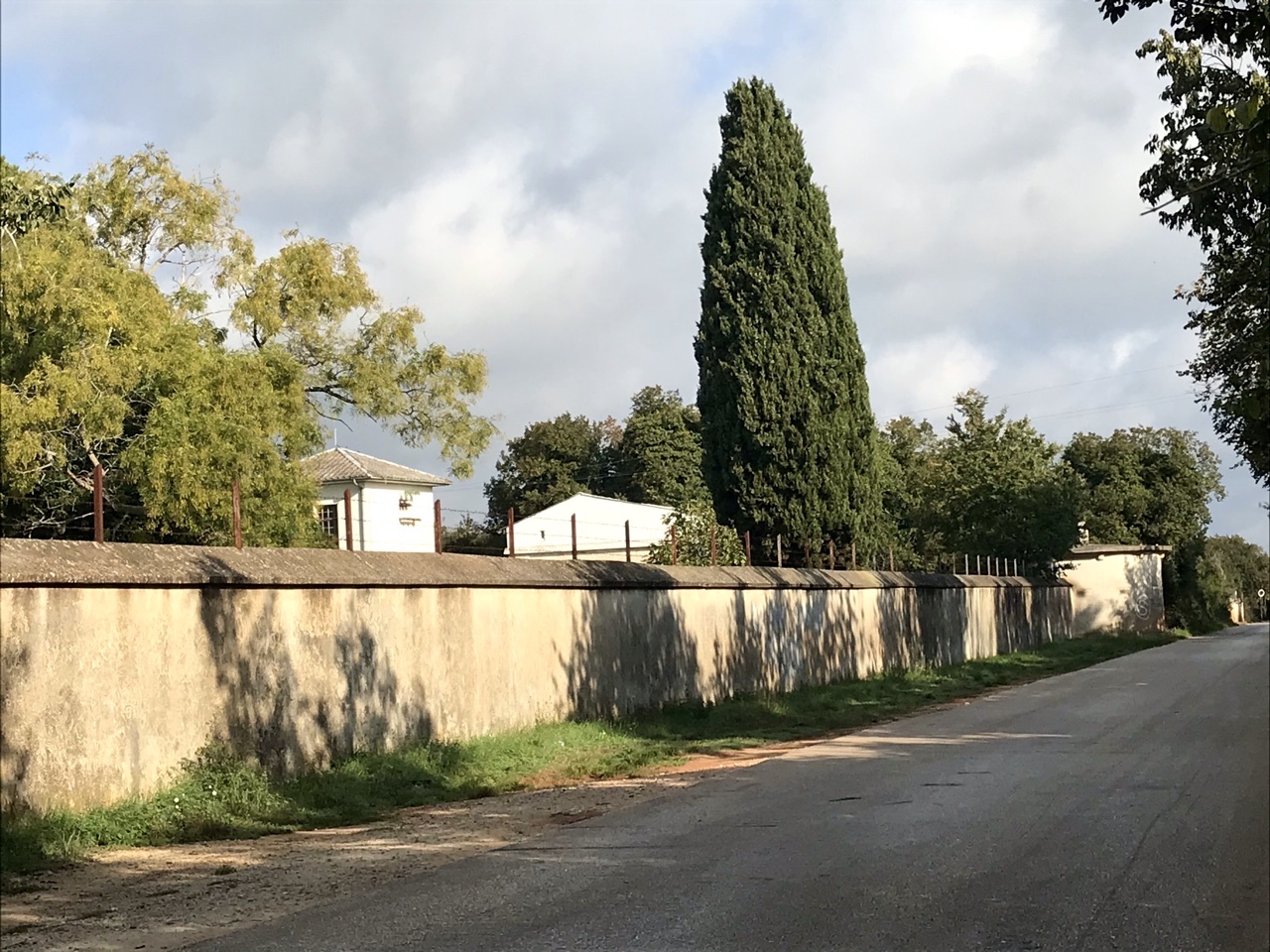 to see if there is a door locked and inside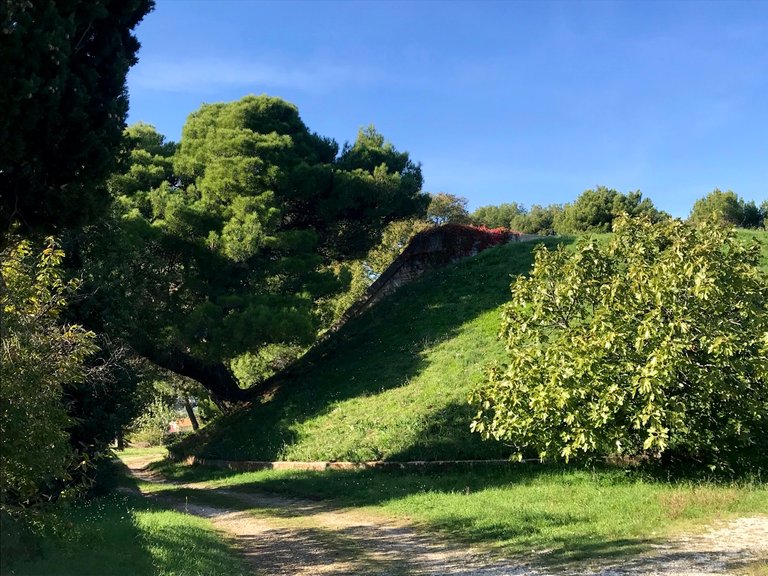 we go on to him
the damage is still over 100 years old building damage that is not at home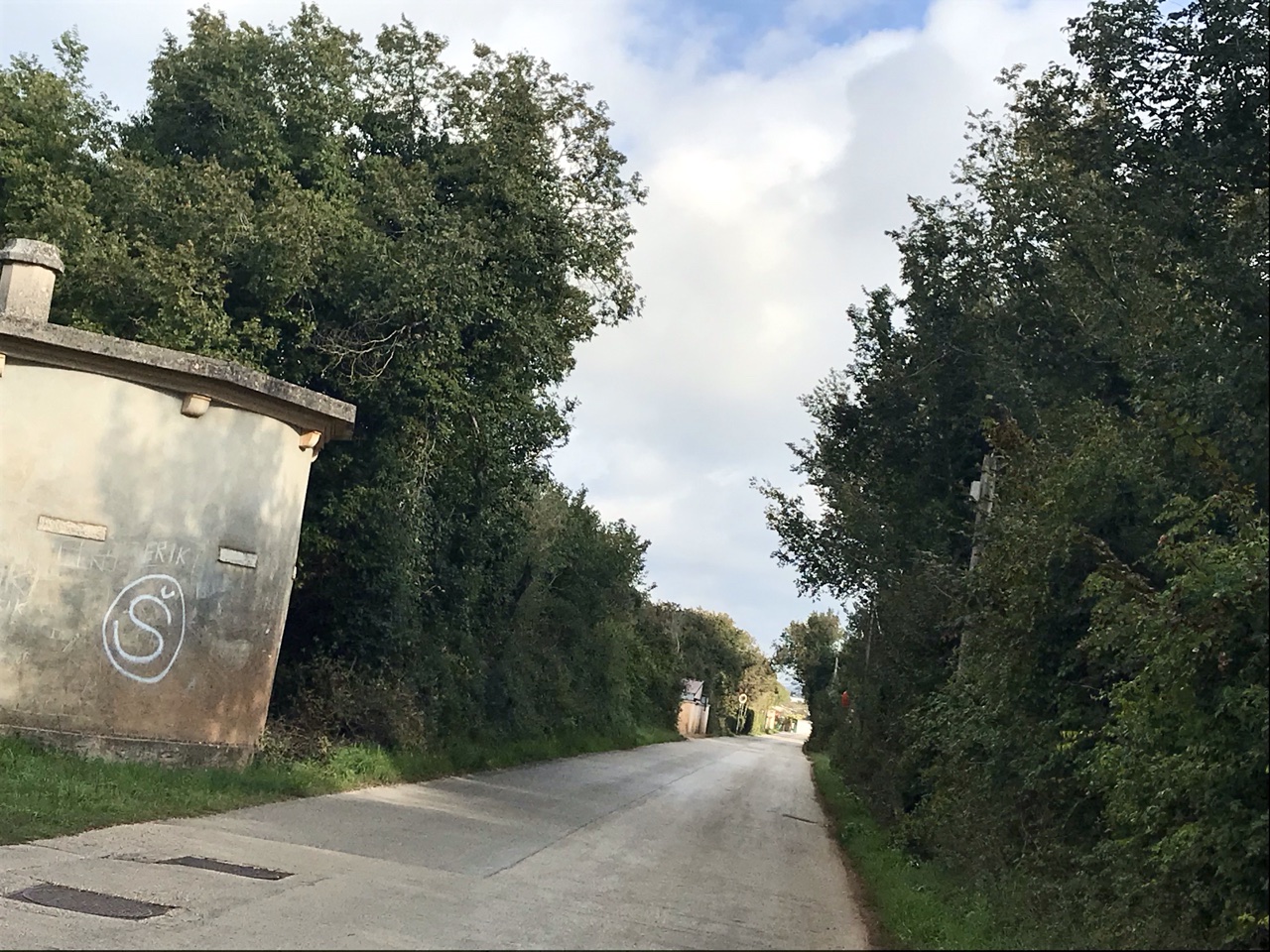 here I am at the entrance of the magical forest in Šijana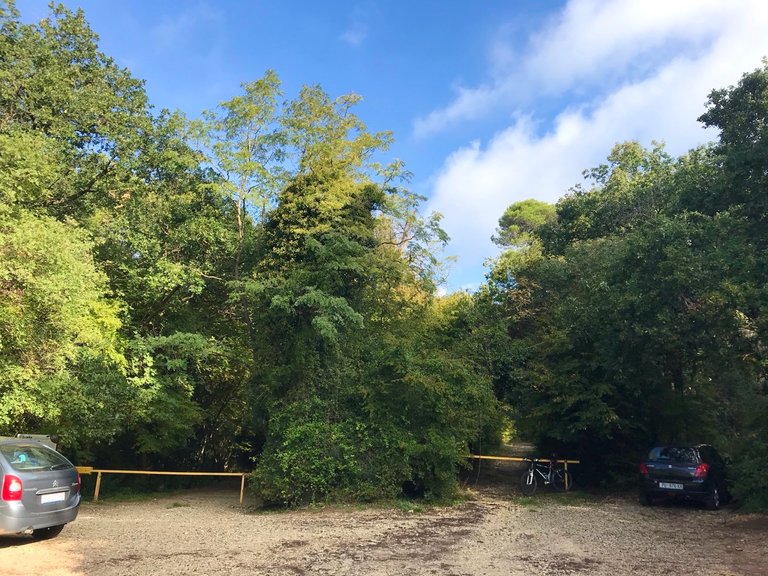 we have twice on the right is the magical entrance
signpost without inscription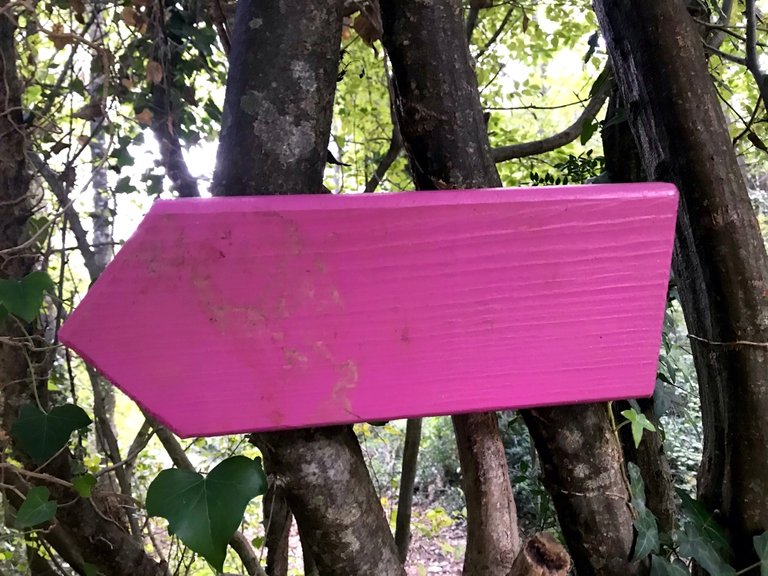 I go further carefully along the way looking for how to unlock the sign on the signpost. Place of unlocking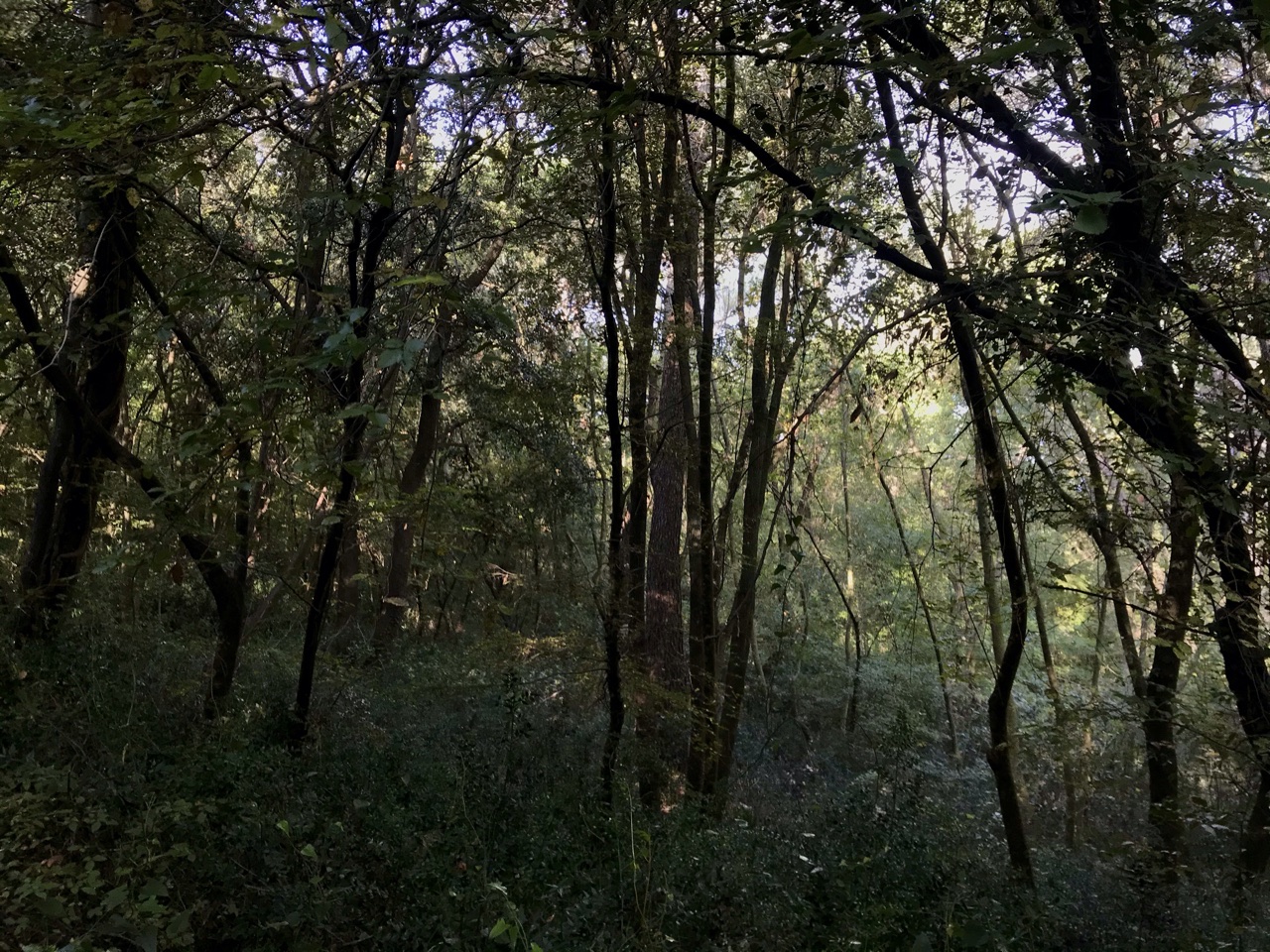 the magic tree tone I was looking for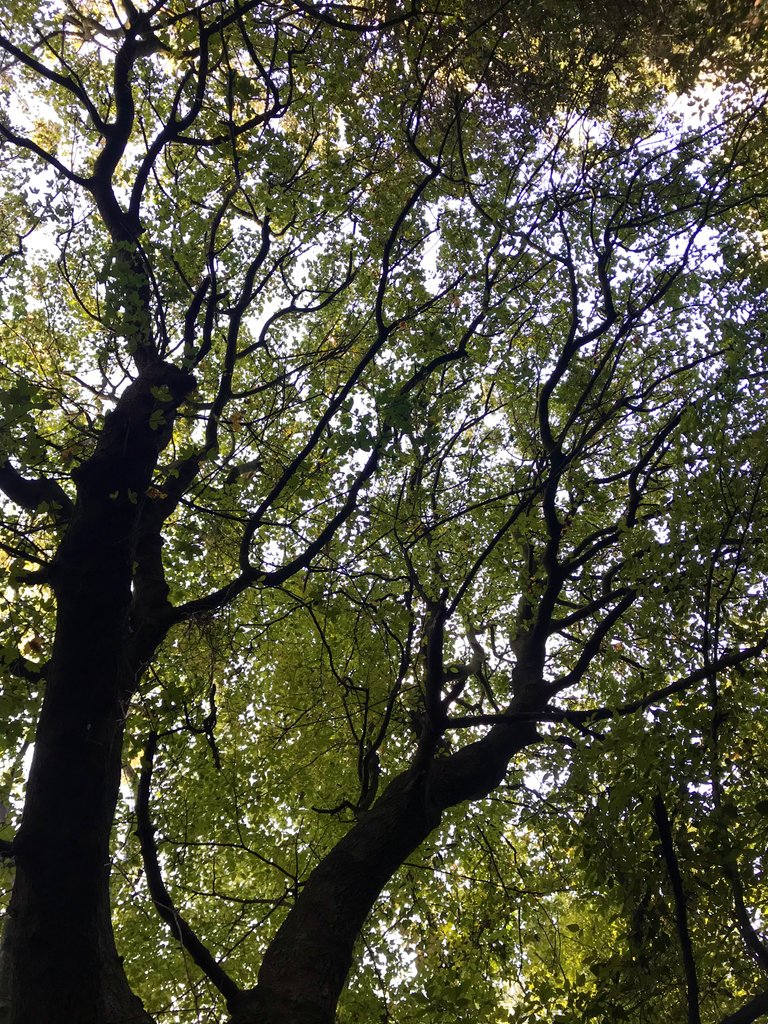 I have to use strong magic that will unlock all the paths that lead to the wizard's cottages that should give me the wisdom on how to complete the magic Elixir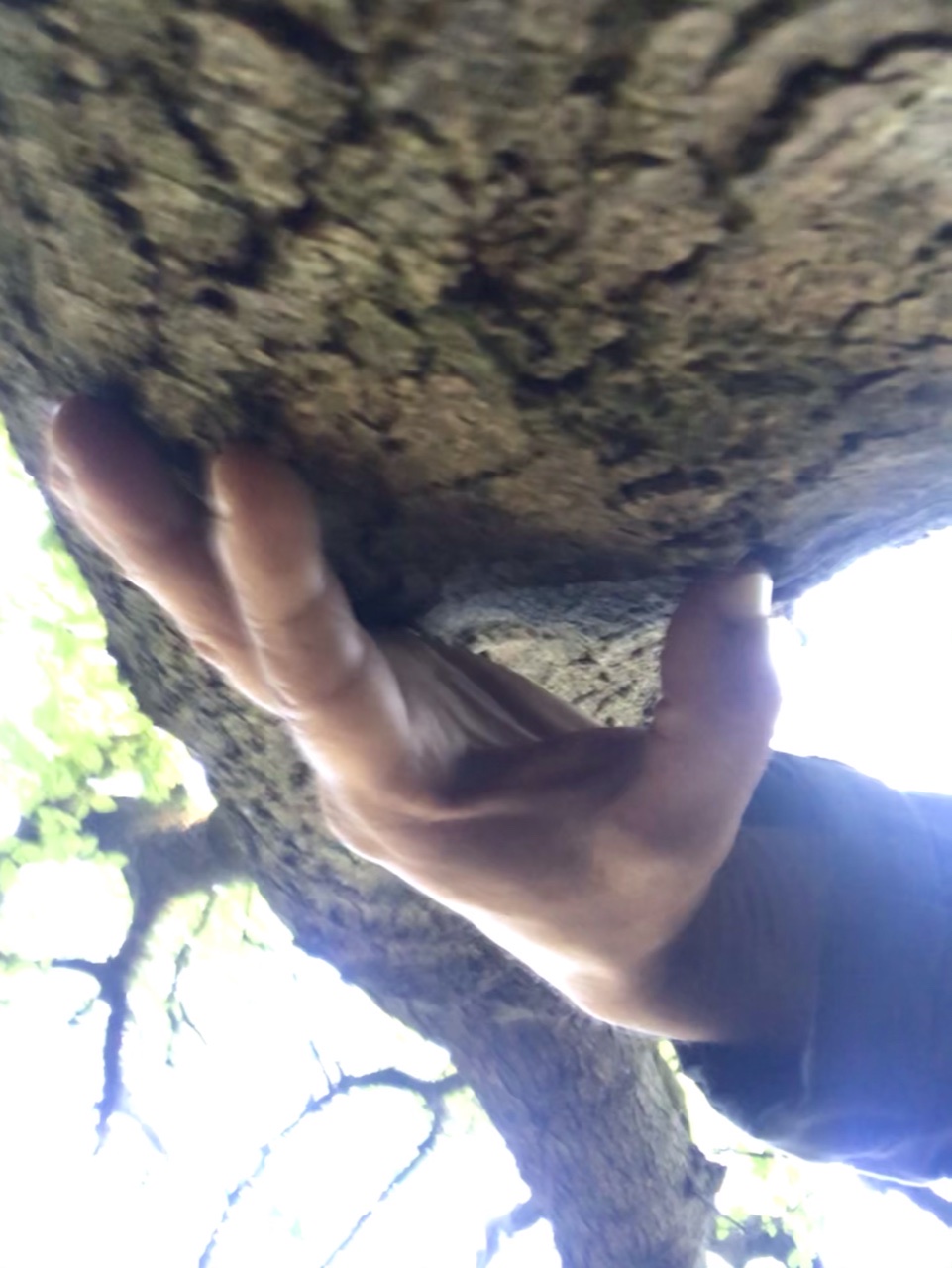 I managed to unlock it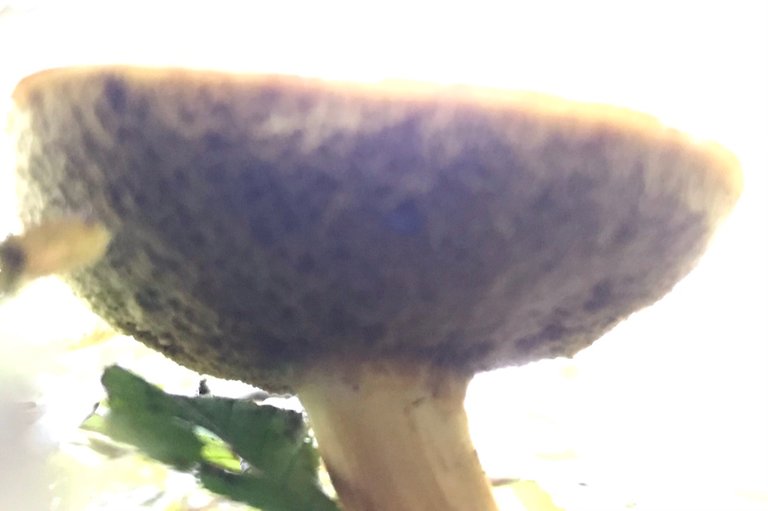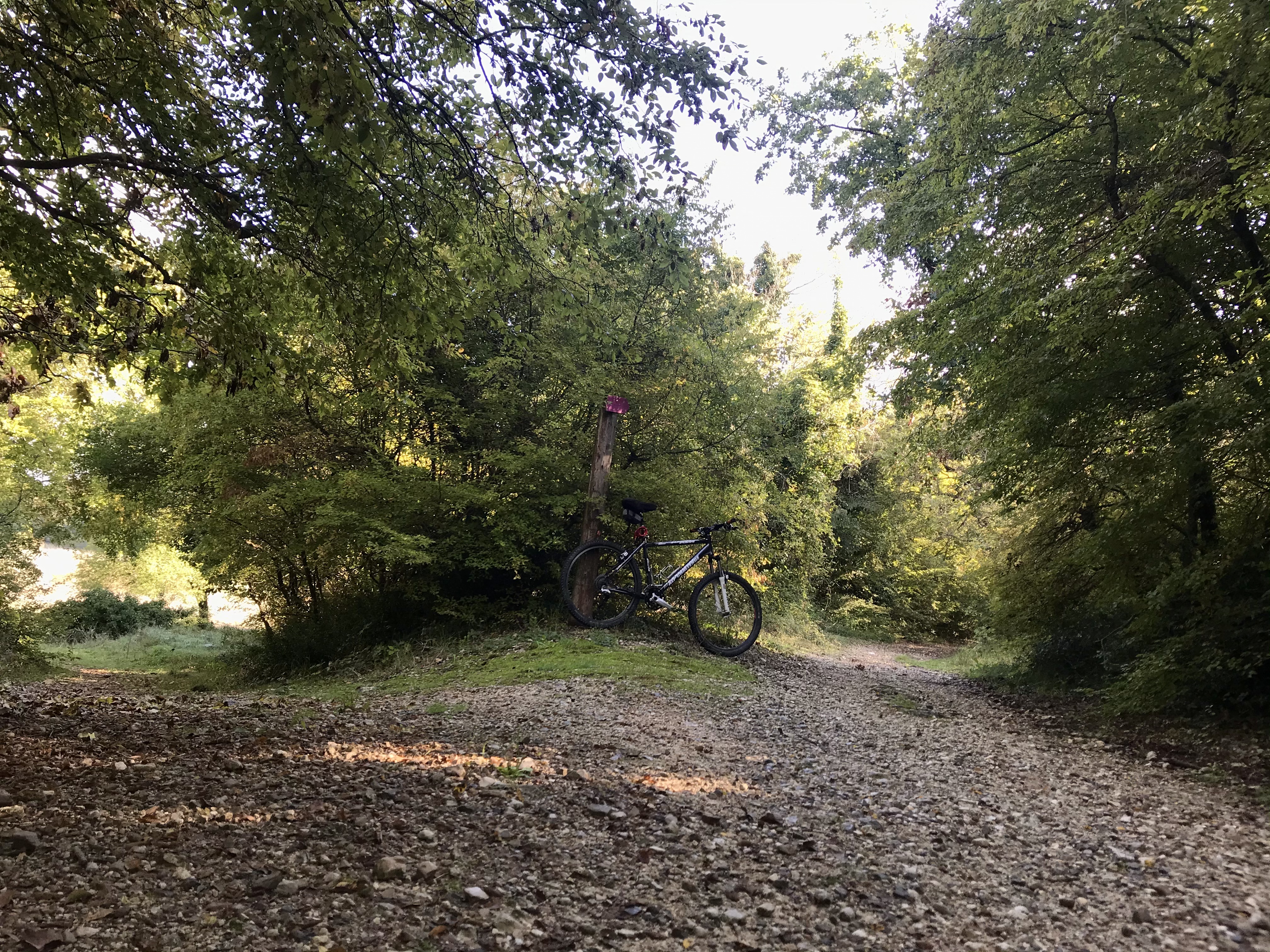 Here's a signpost. To see if I used real magic to unlock my inscription
Ciklama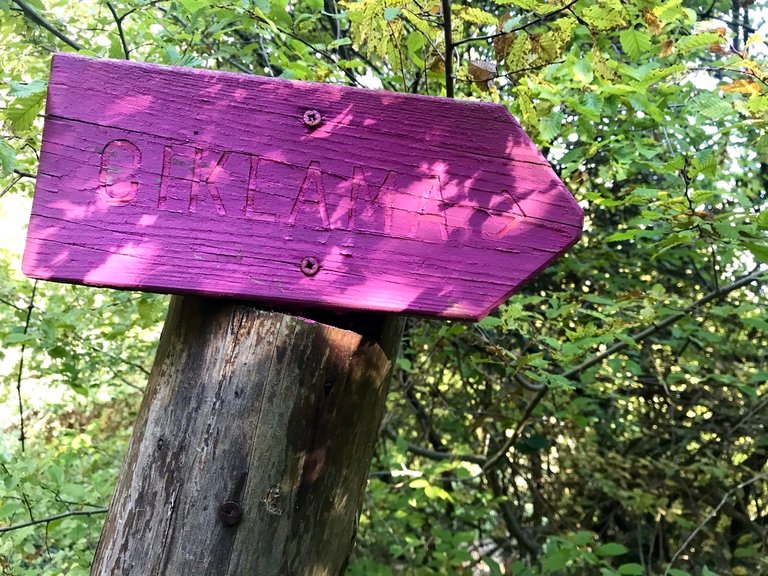 I can go on great ... I have to be careful of the magician's guards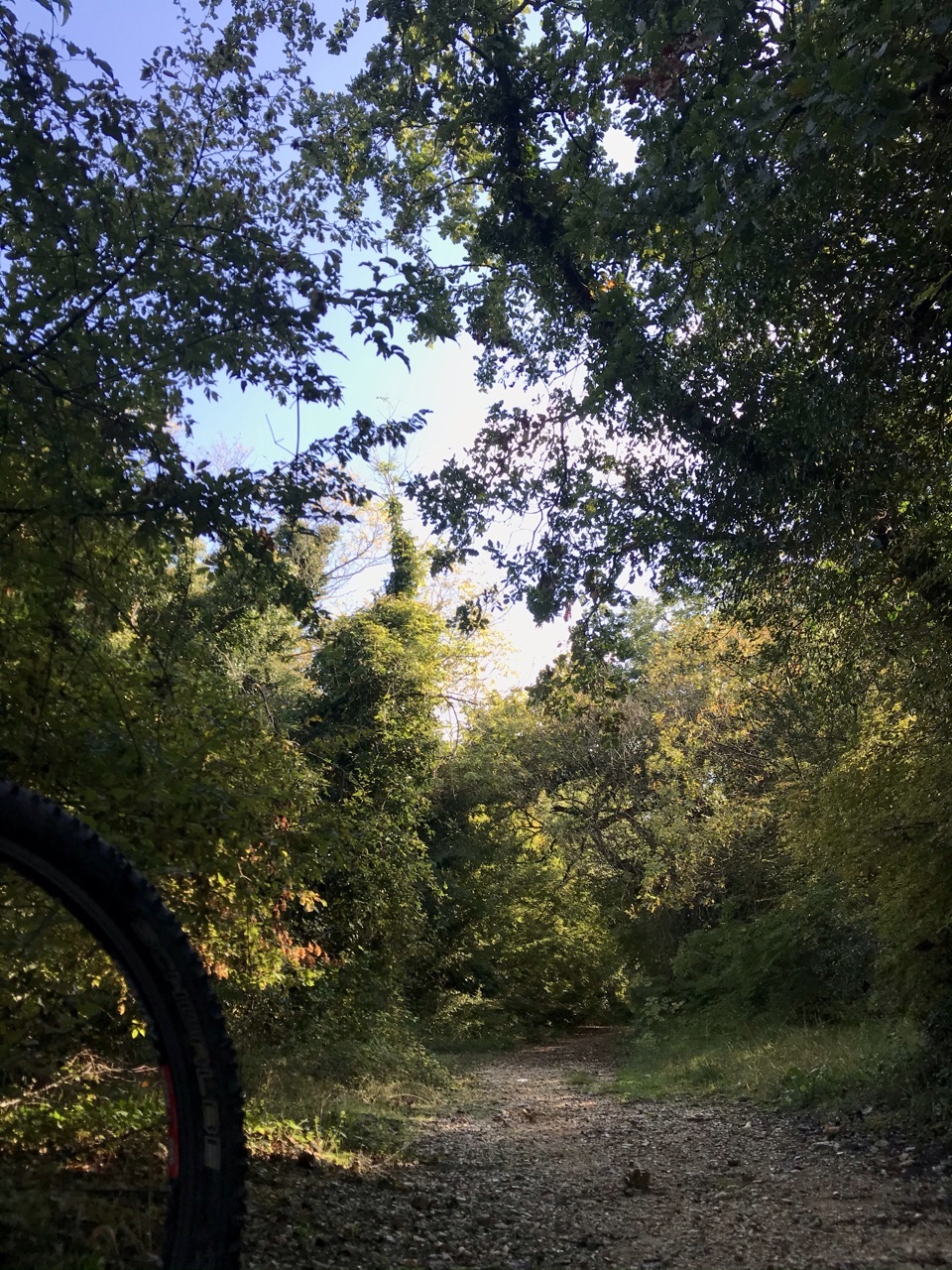 there was a struggle with magic here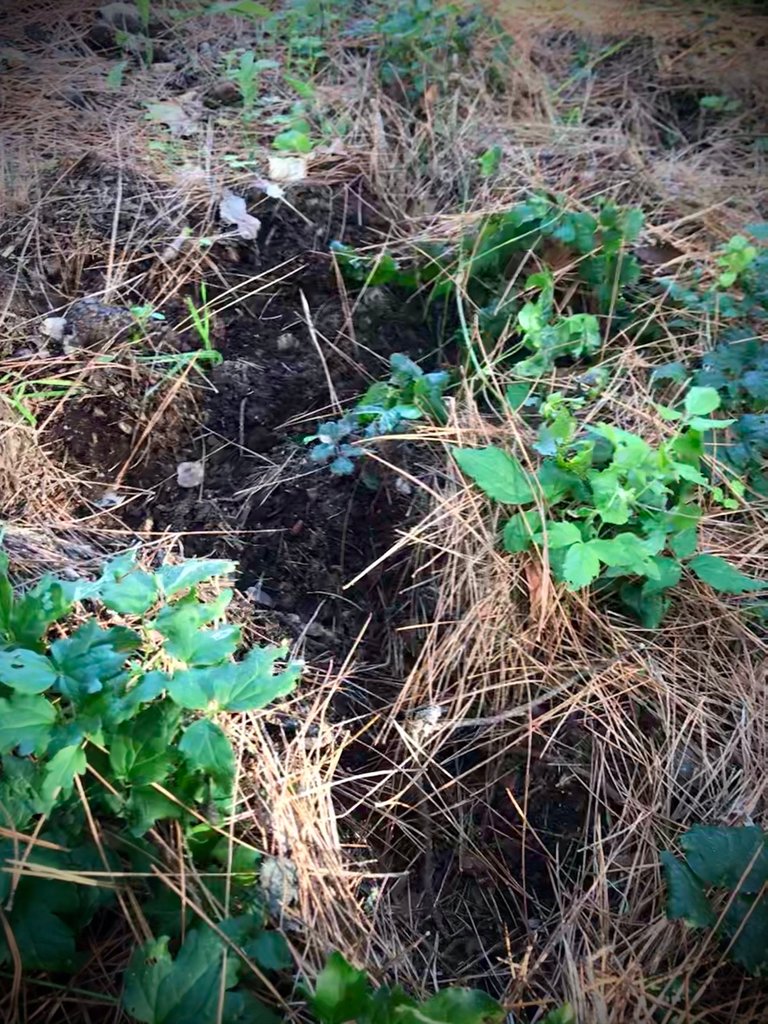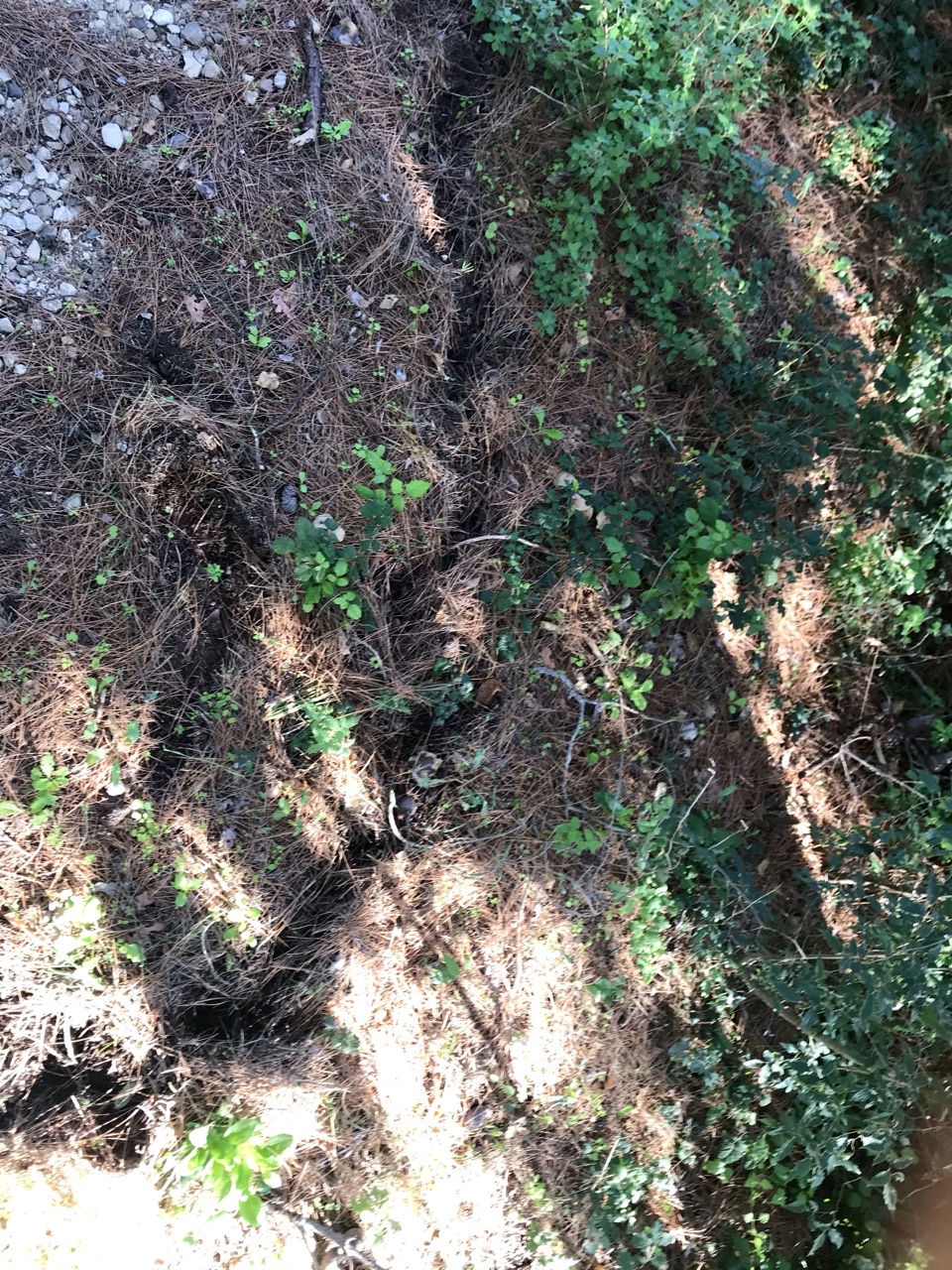 when I looked up I saw the guard and asked him what happened ??? He told me that 3 hours ago there was a strong fight between two wizards who were fighting and wanted to pass one looked like a Wild Boar from a mighty spell that rejected him .
he was digging on the ground ... And what are you doing here, I see that you also use magic since you see the inscriptions. That the Caterpillar sent me for the wisdom of the Wizard in this forest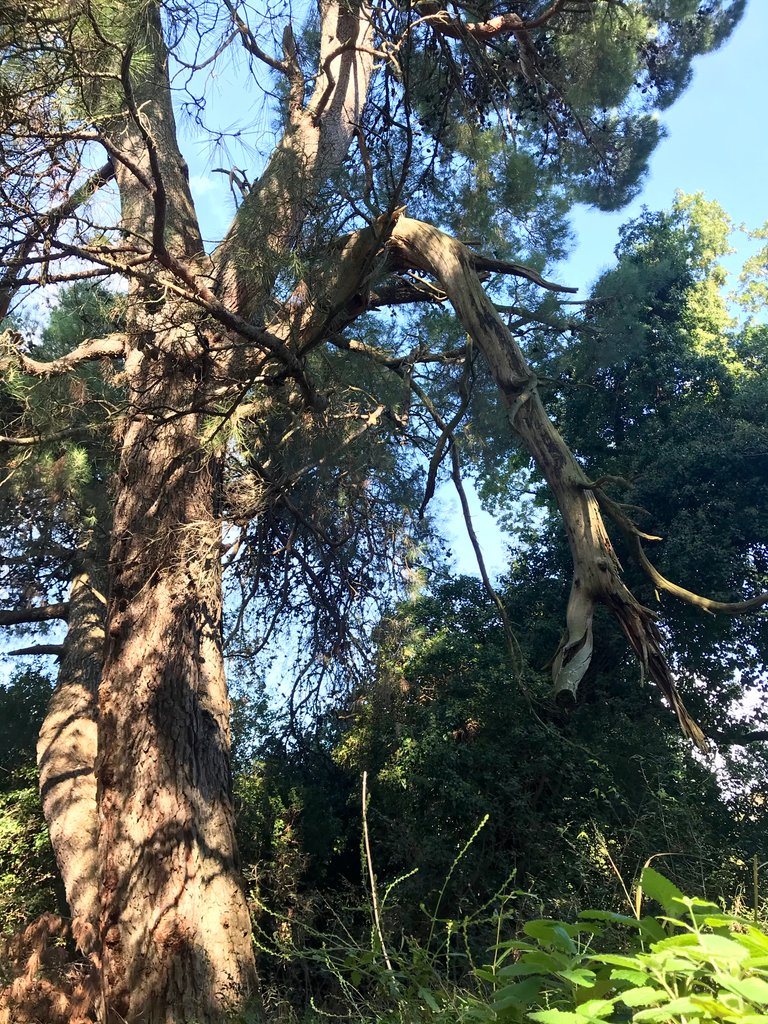 I will let you go and open the enchanted passage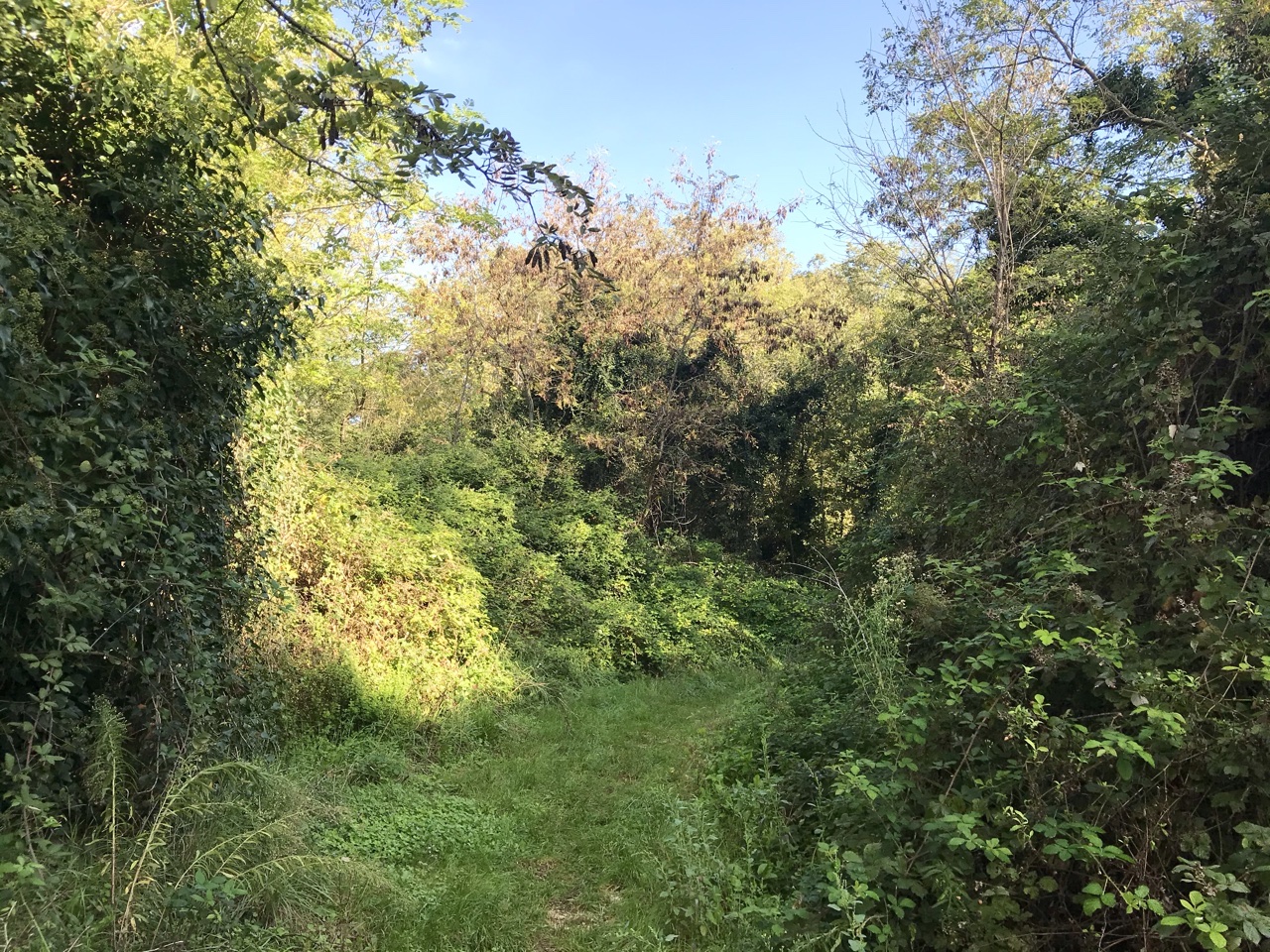 I passed the passage and came to the house of the dark wizard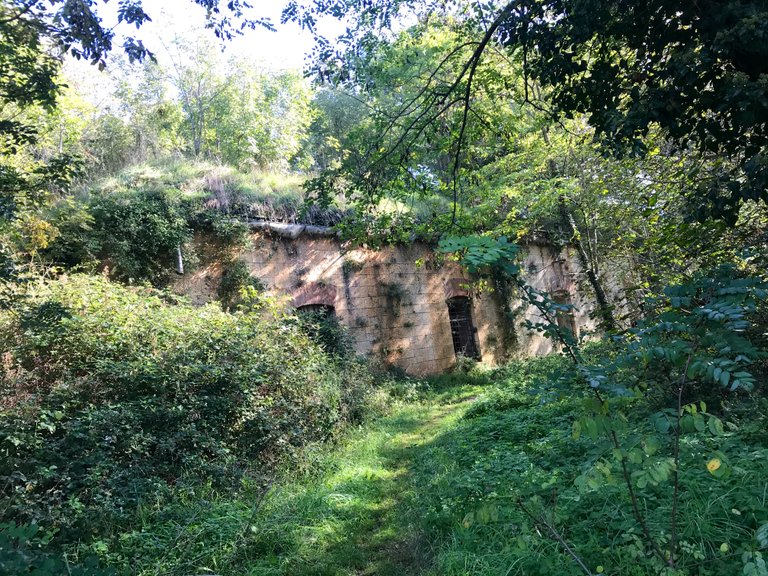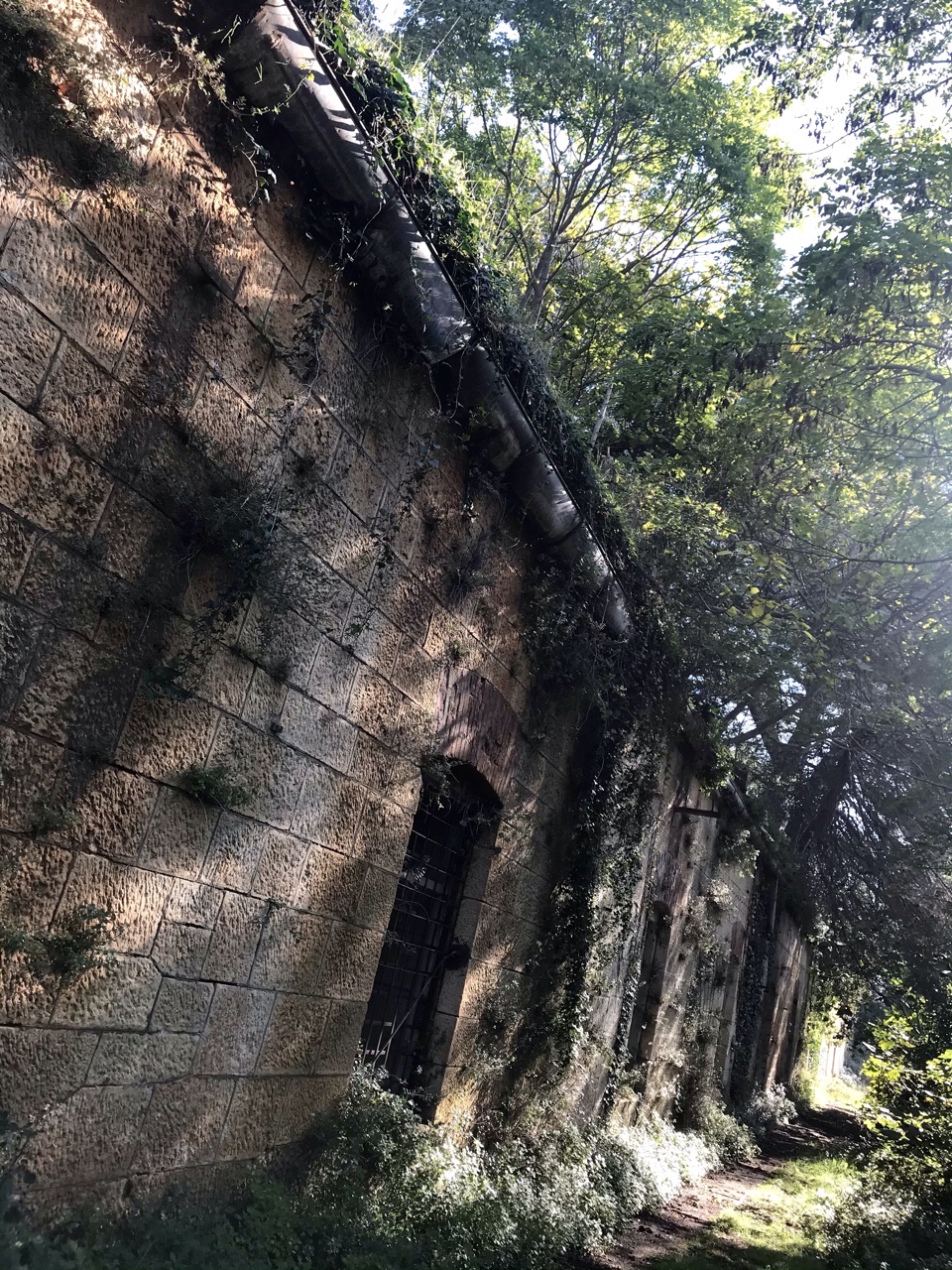 I am the guard I see that he let you go and opened the team passage to come here come in but don't go beyond the sign you will lose your heart because the passage is guarded by strong magic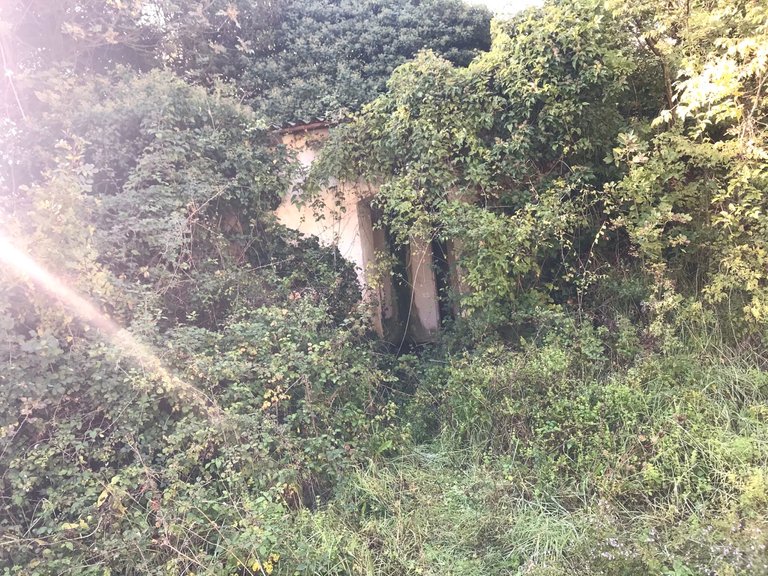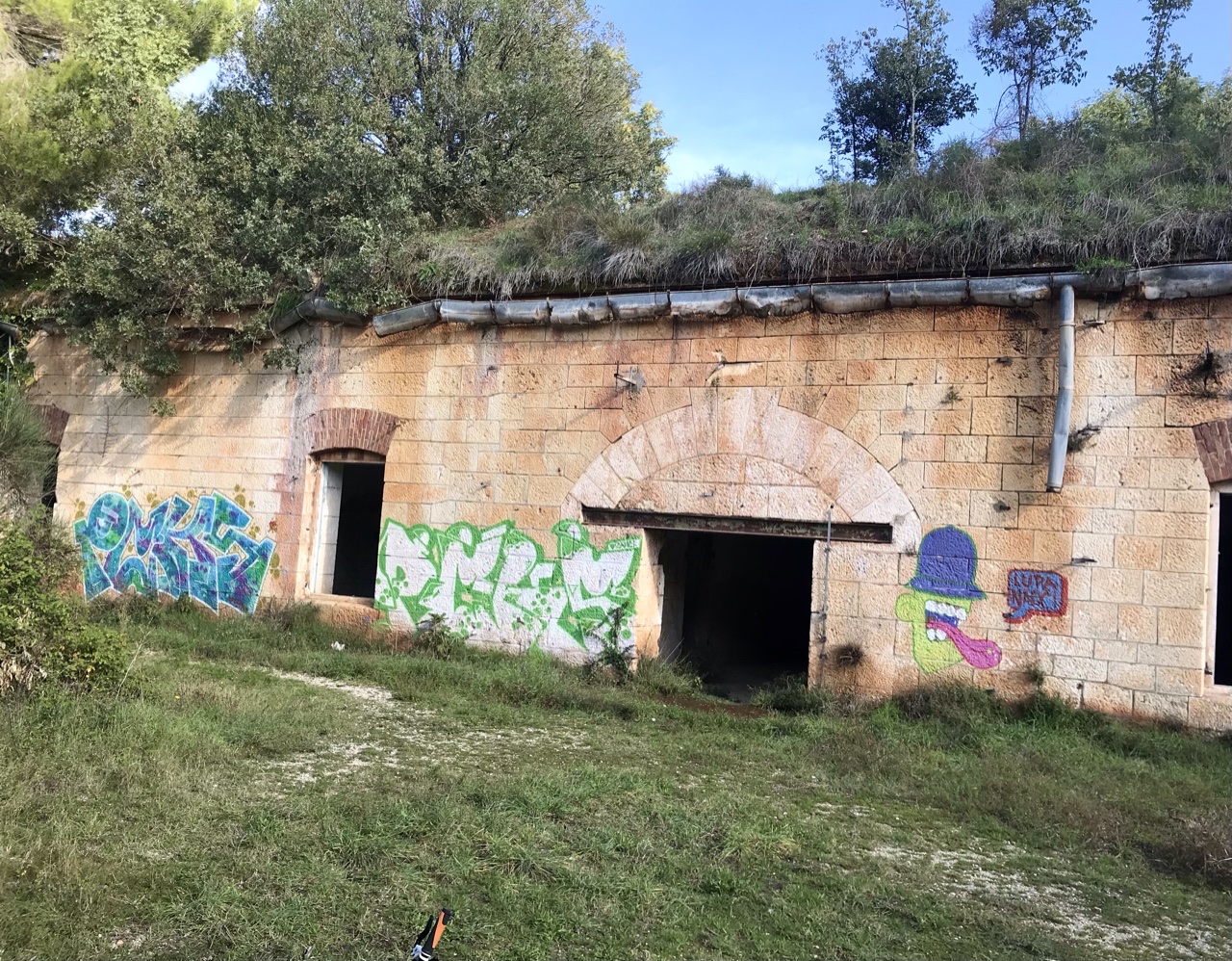 i love spells and move carefully inside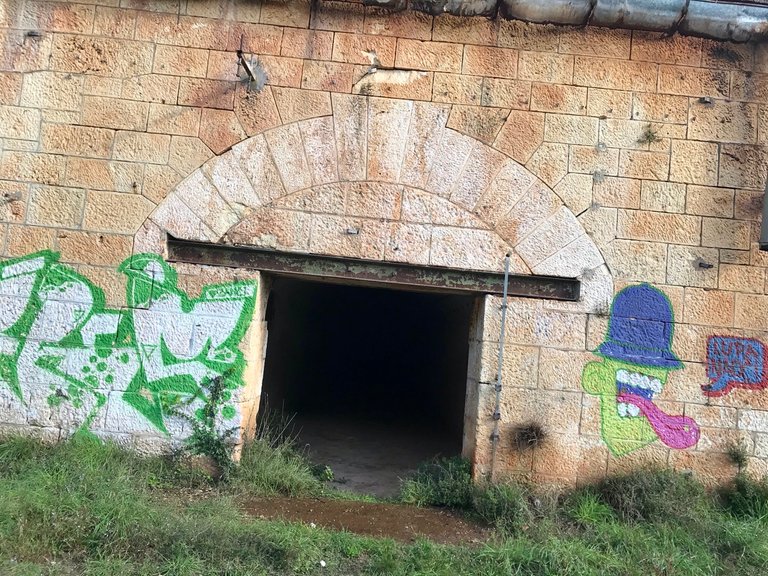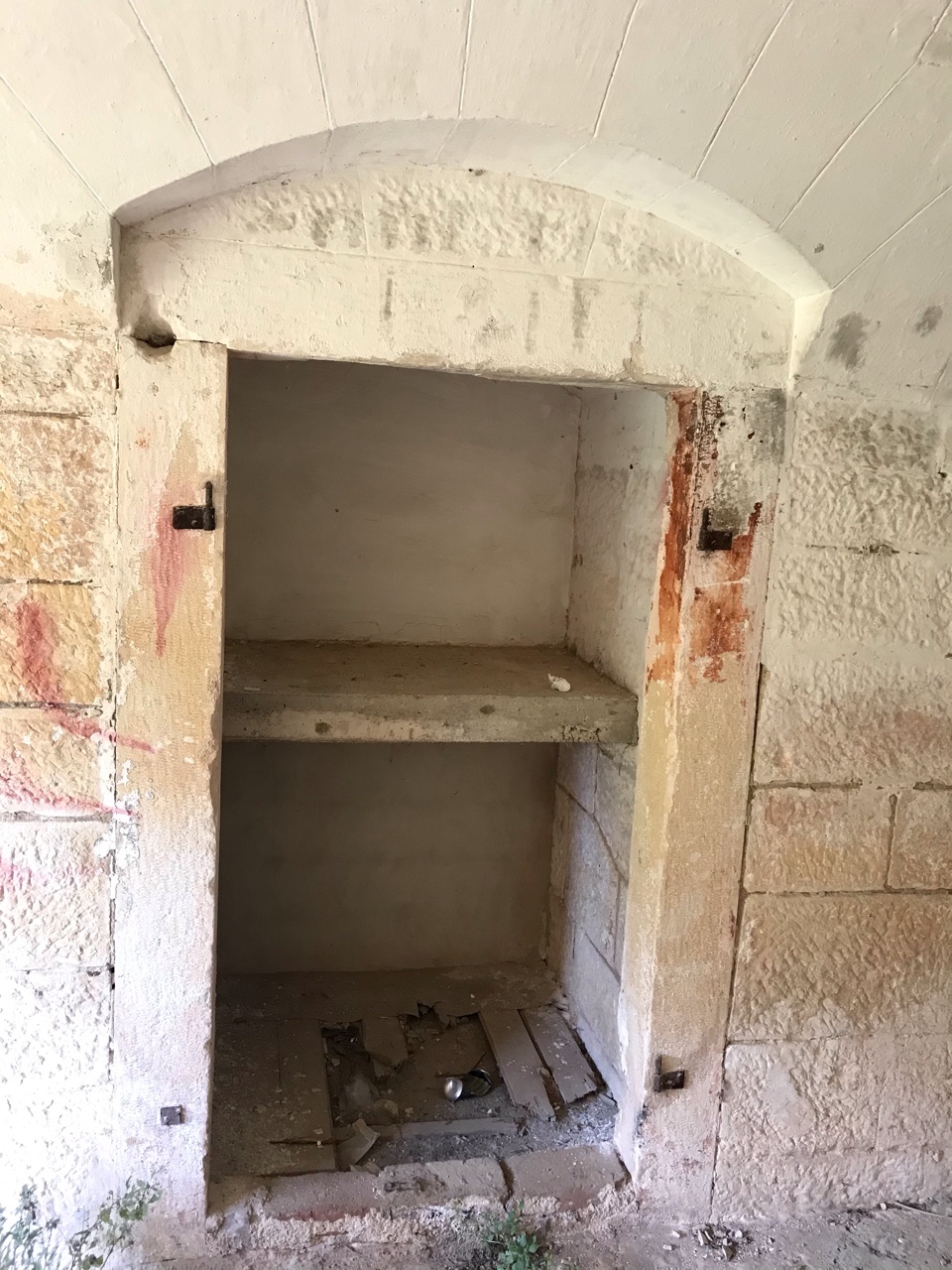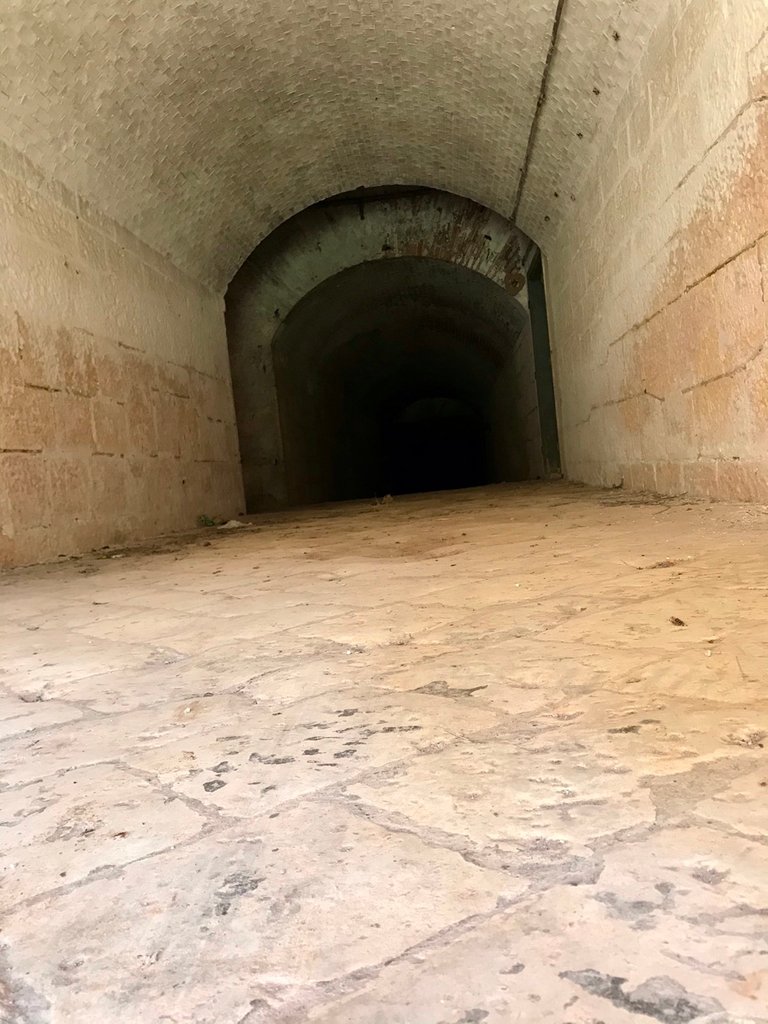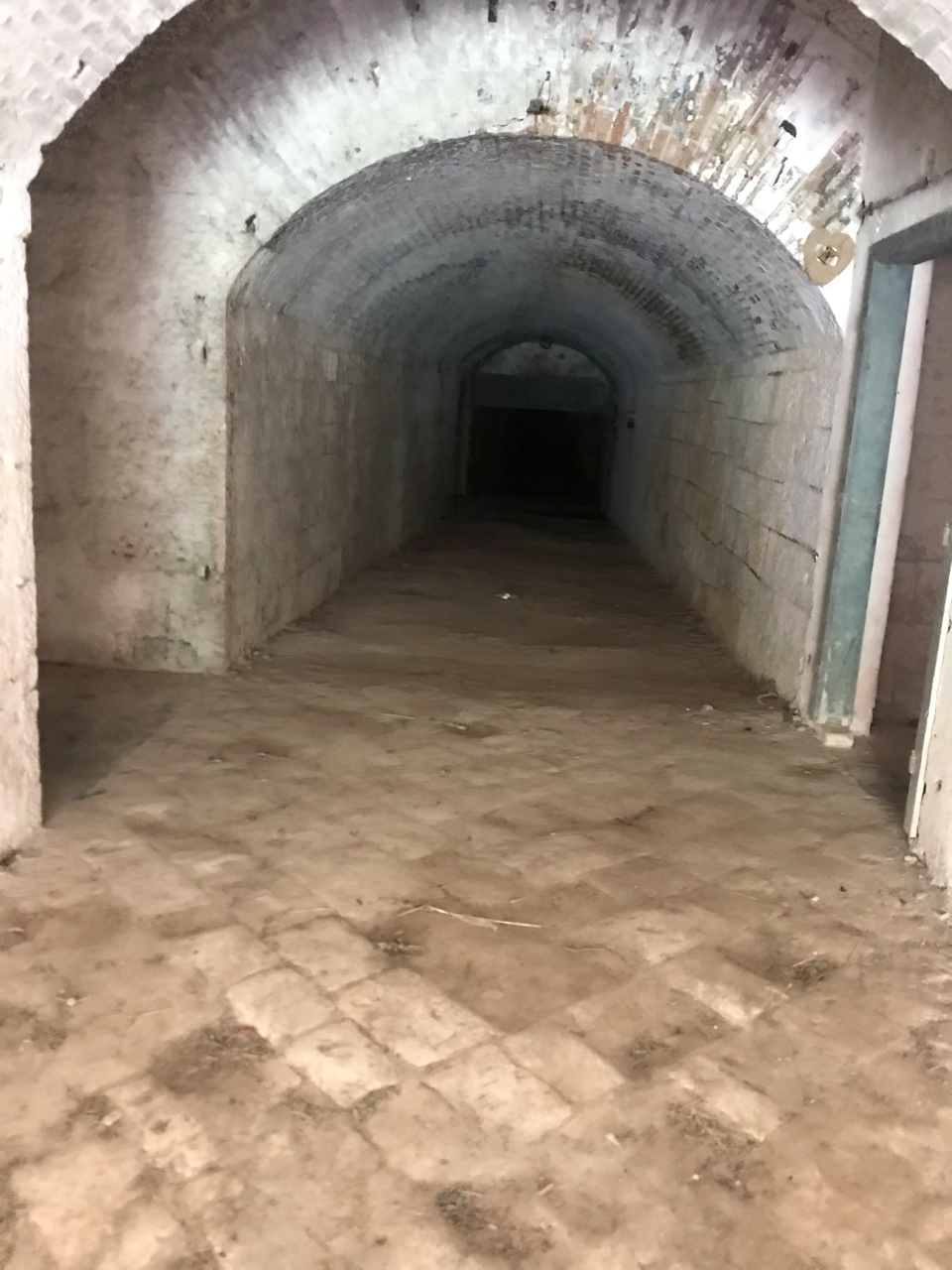 here's a sign I can't go ahead but what's hiding there what a passage it is that keeps strong and terrible magic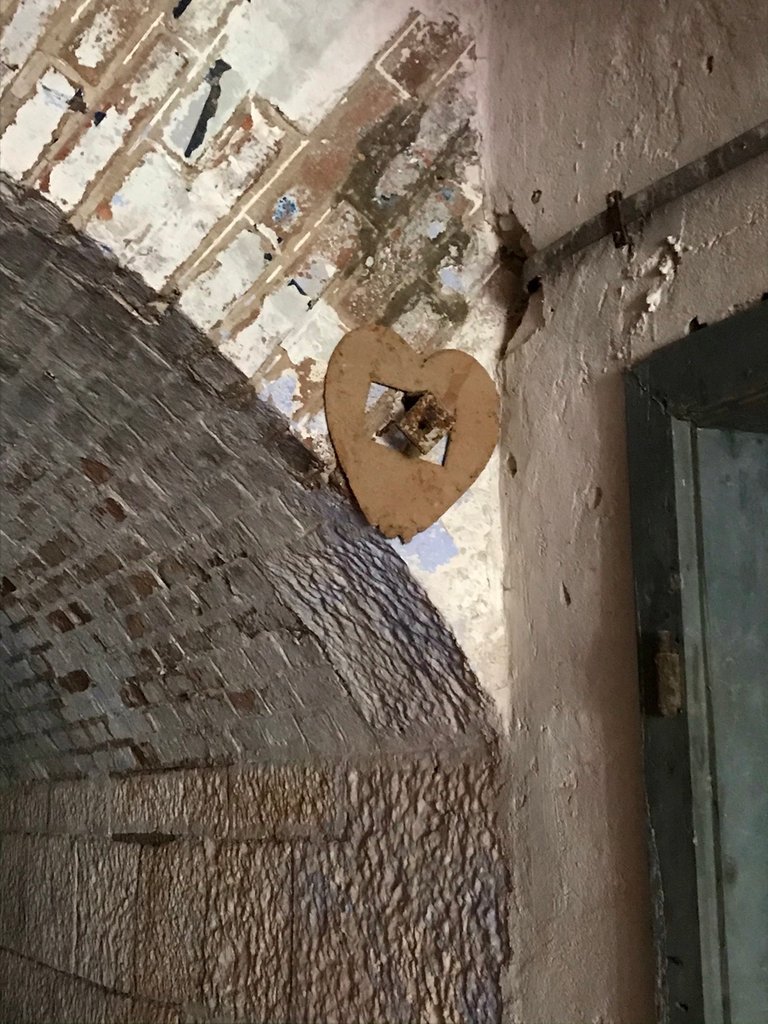 A voice appeared in my mind how good it is, after all, it is a wizard and he says that what I am looking for I must find -: Dew at Noon :)
   You have to be careful it is at the Price Wizard, to warn you you have to go through a maze there are also evil witches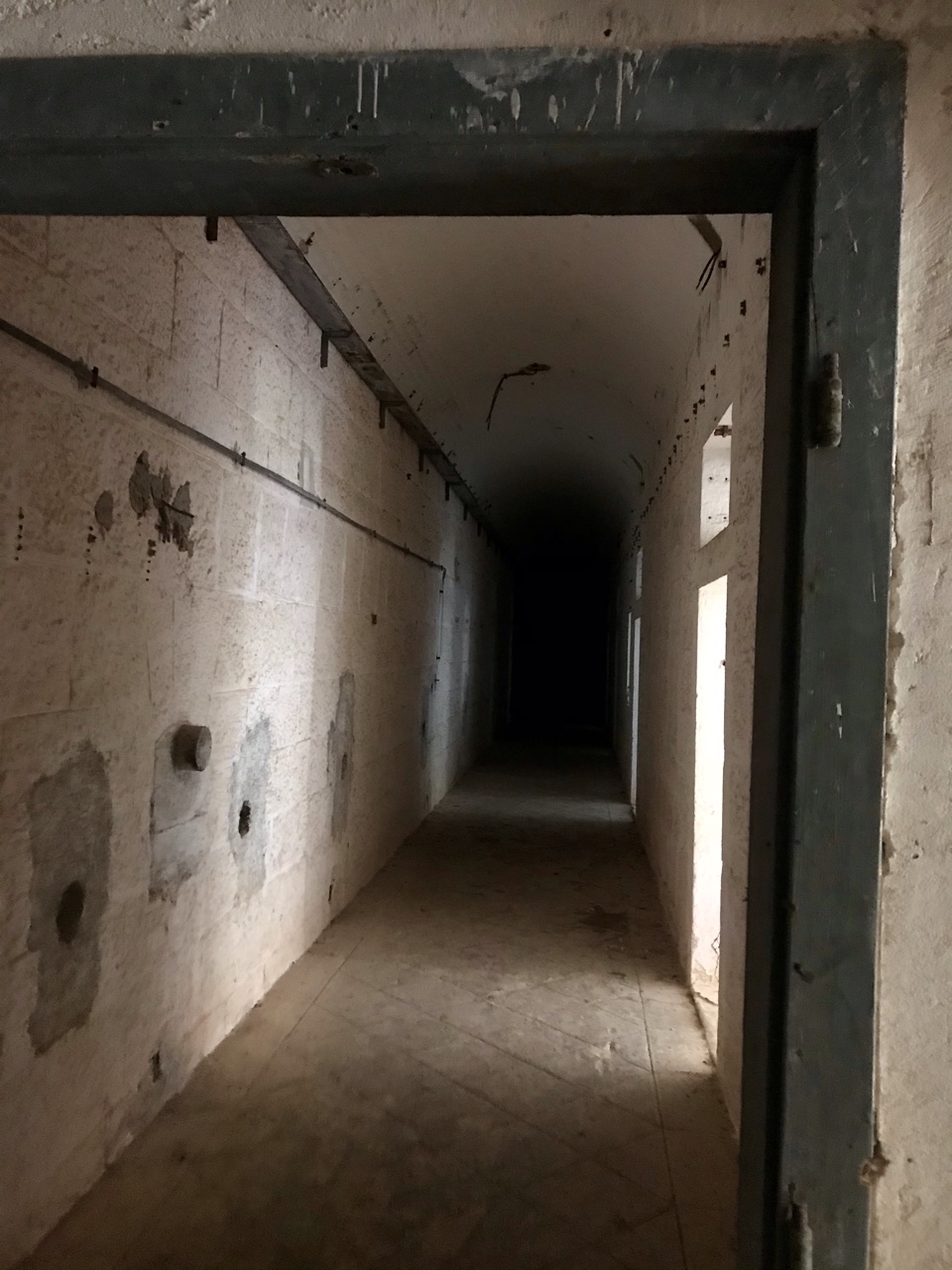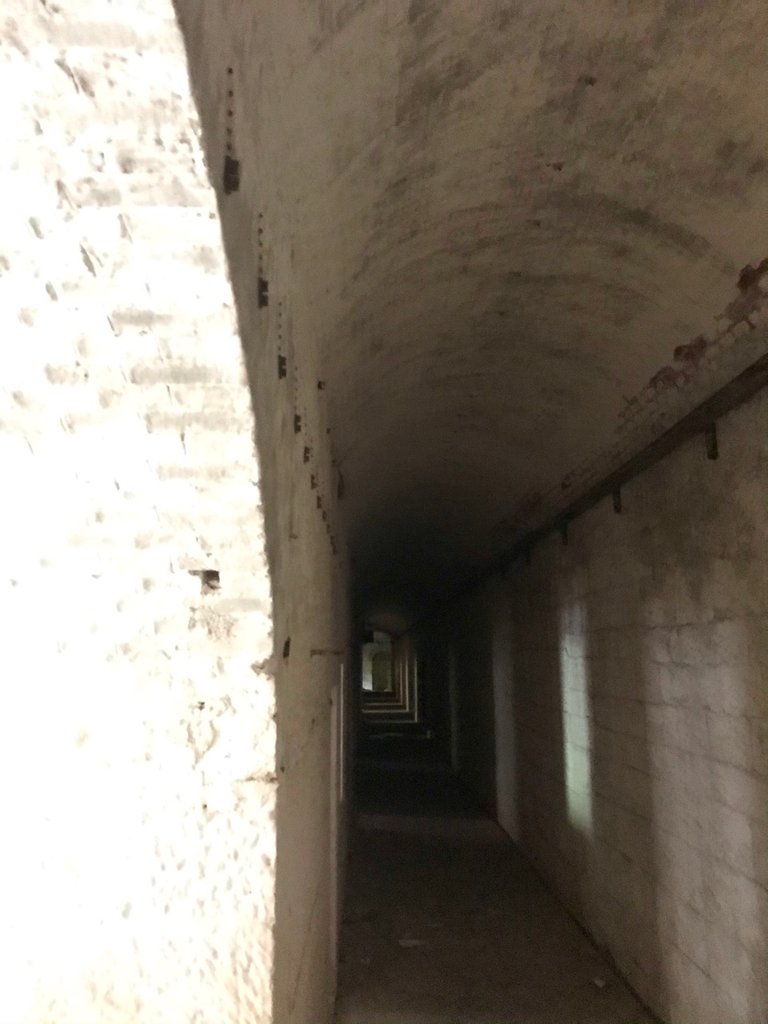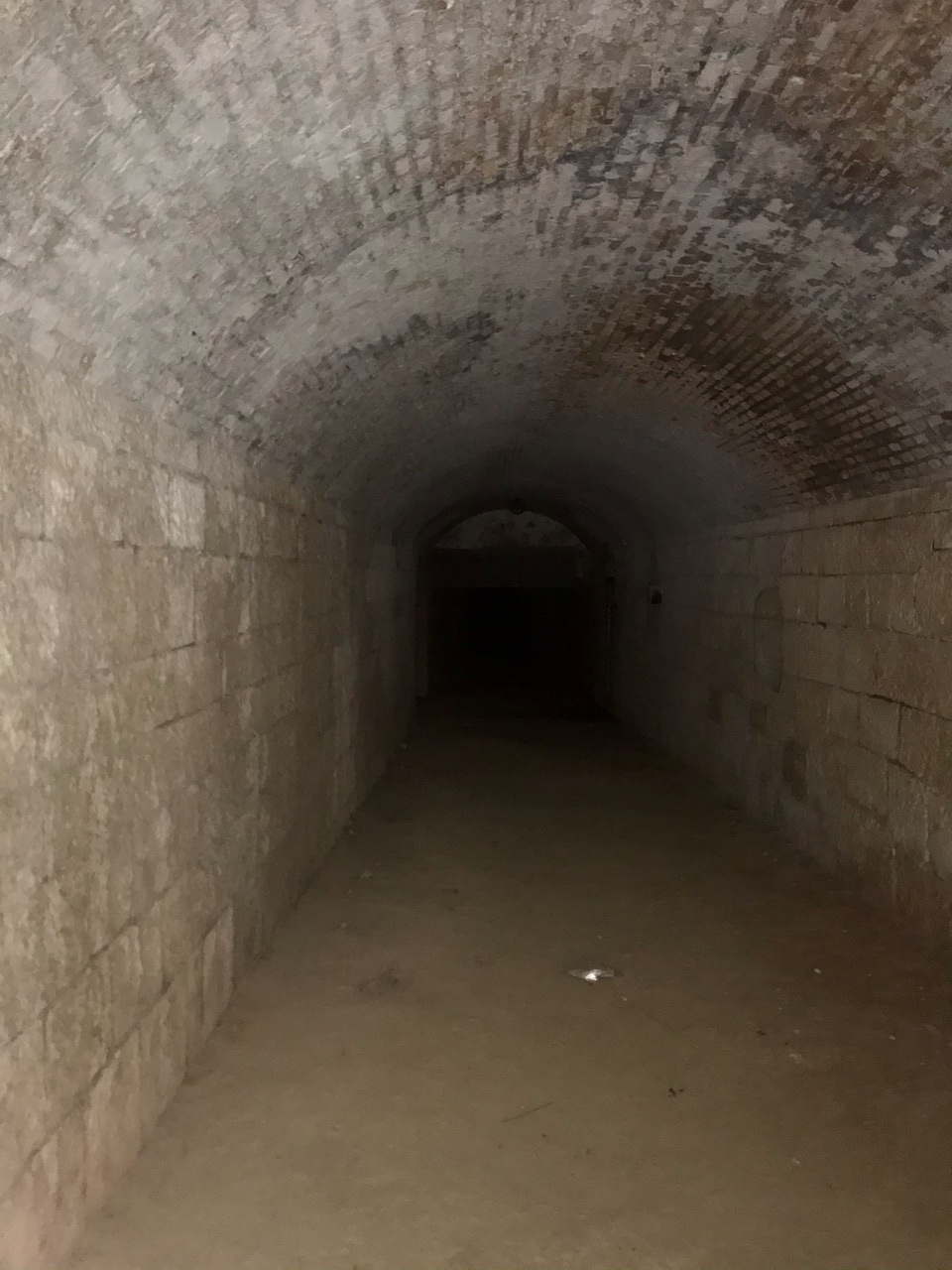 and I headed outside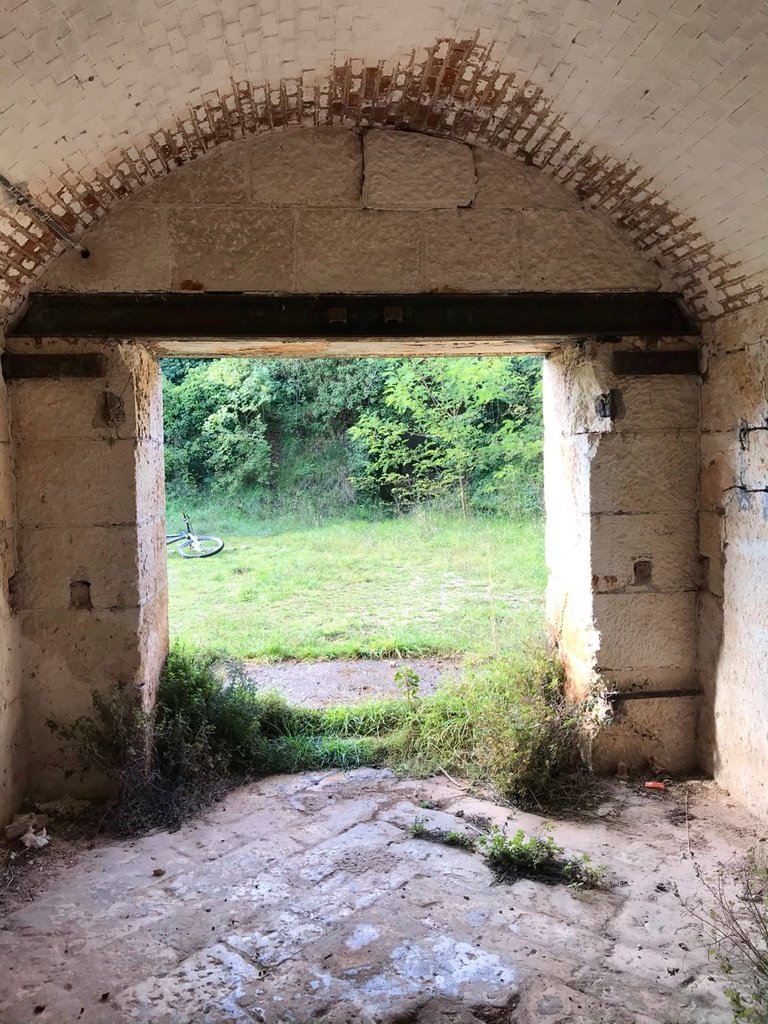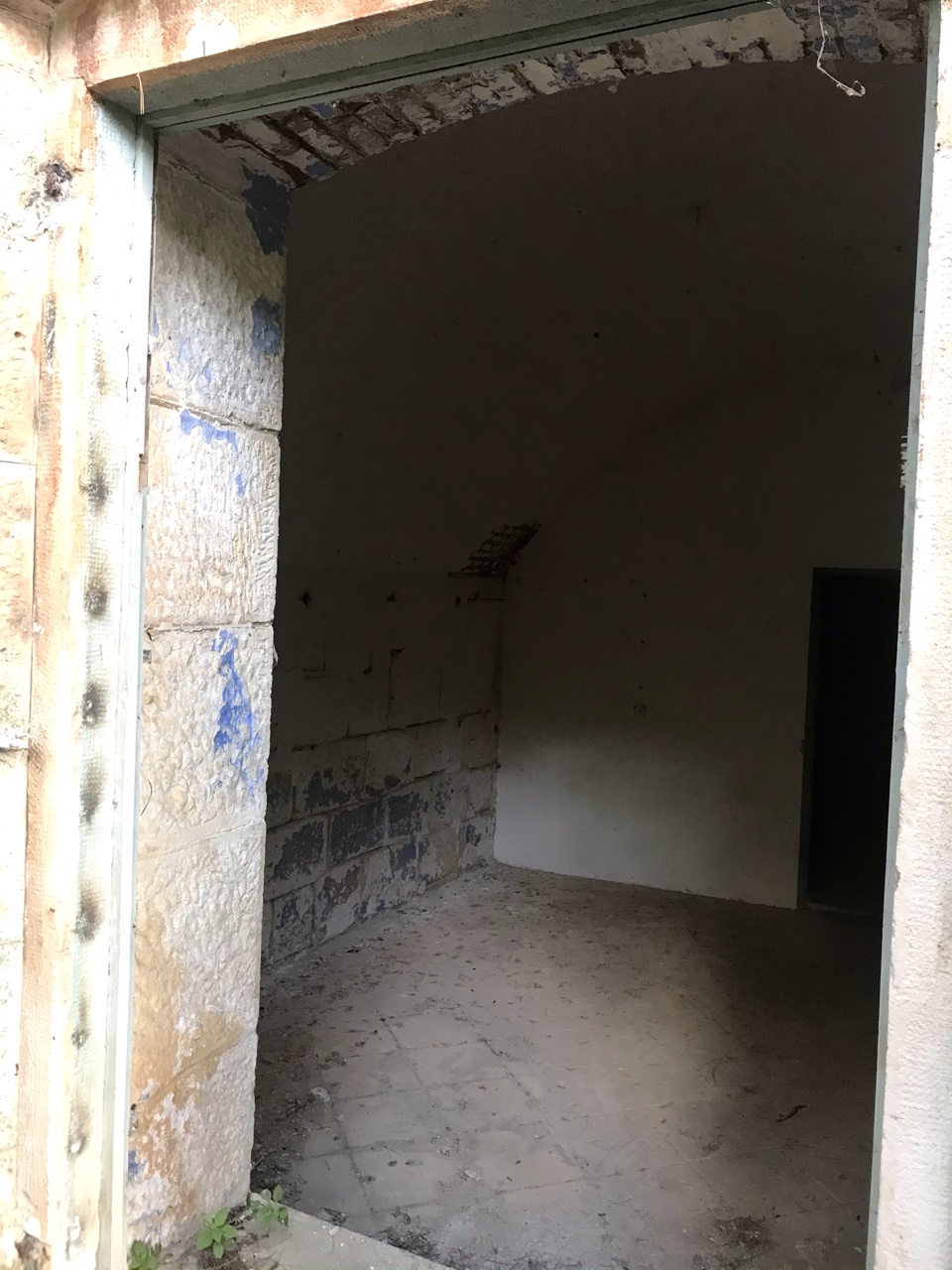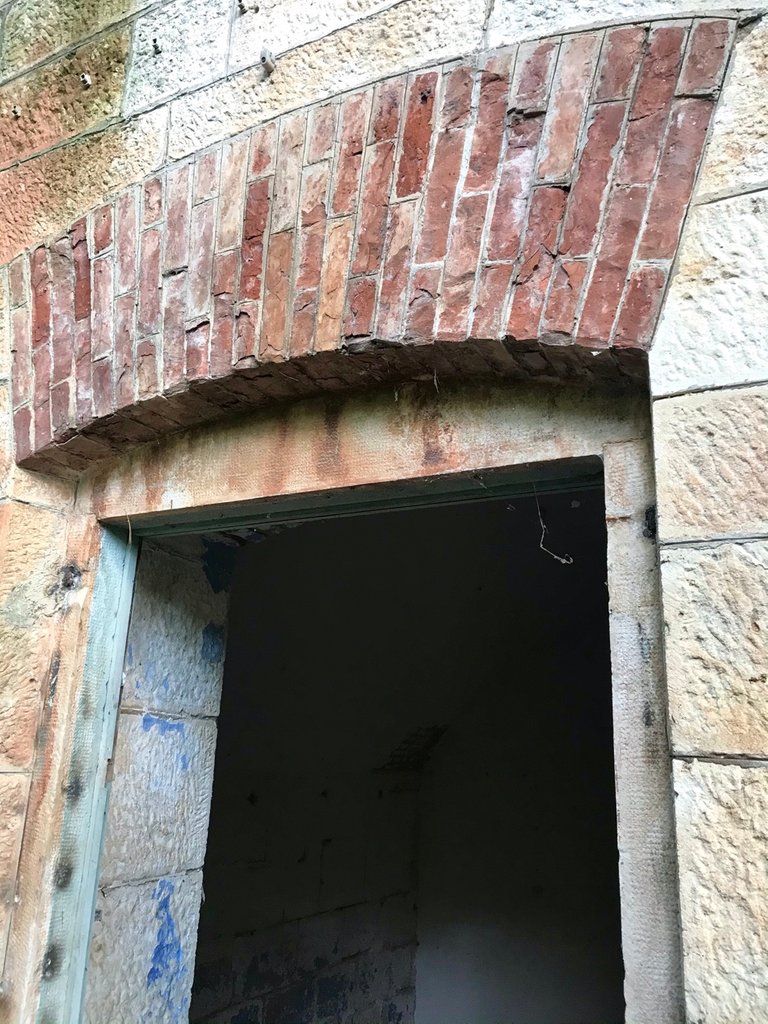 and I headed outside and continued my search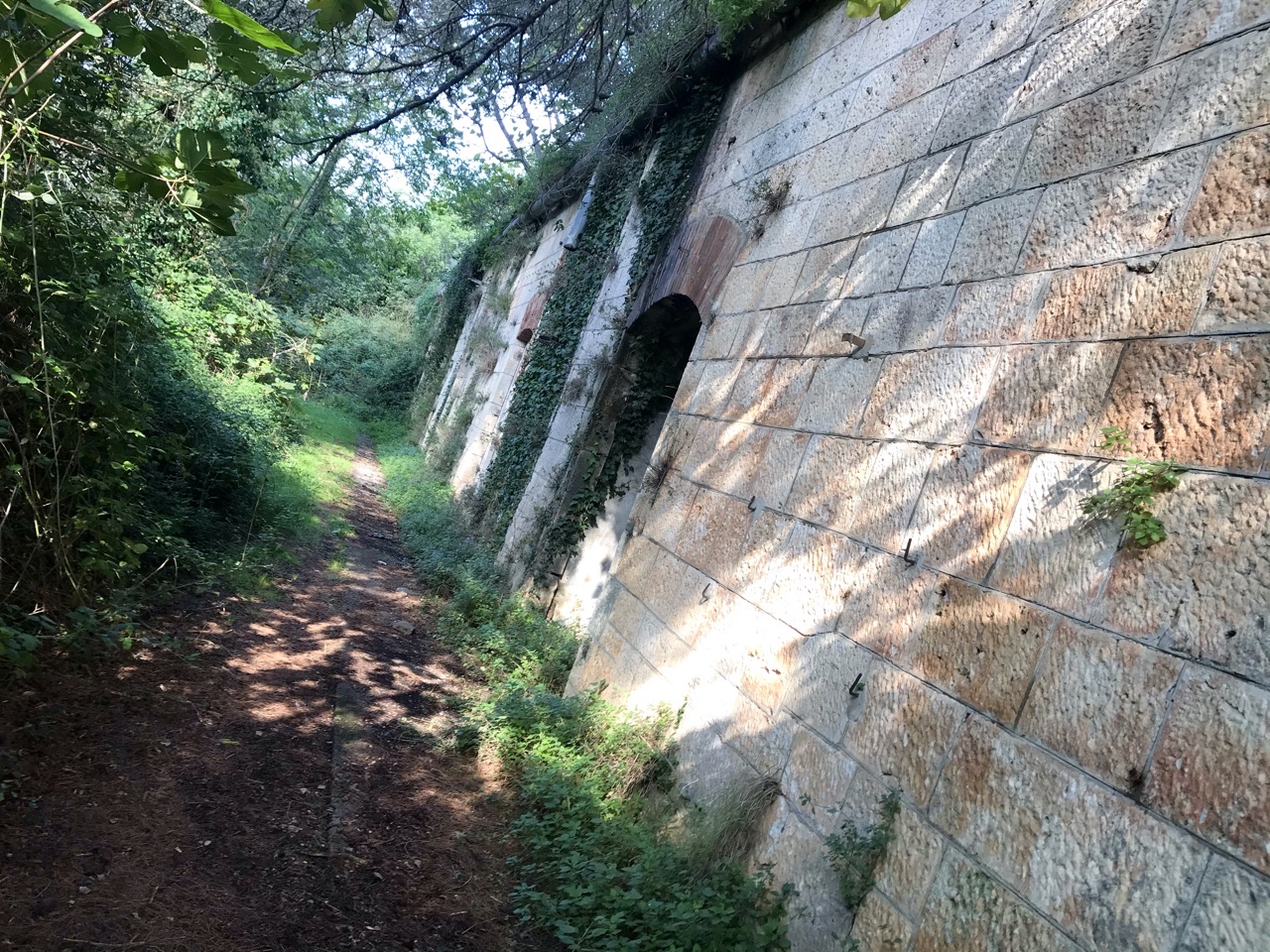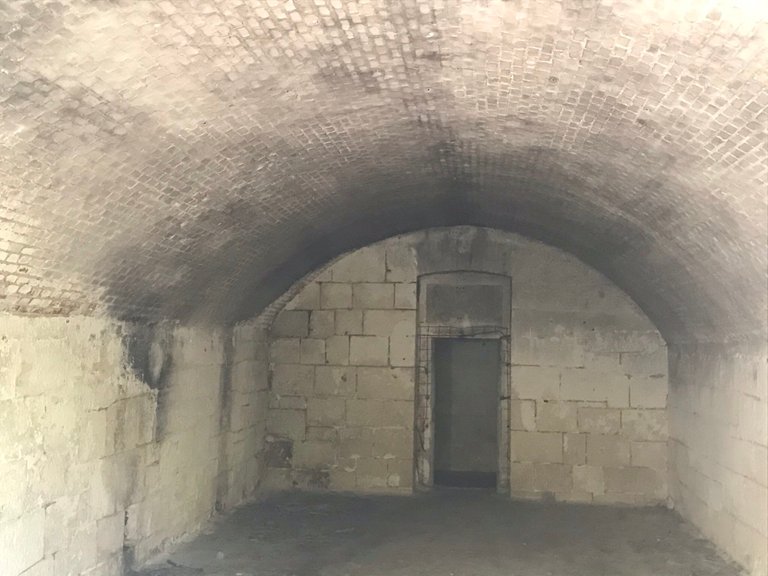 here is another crossroads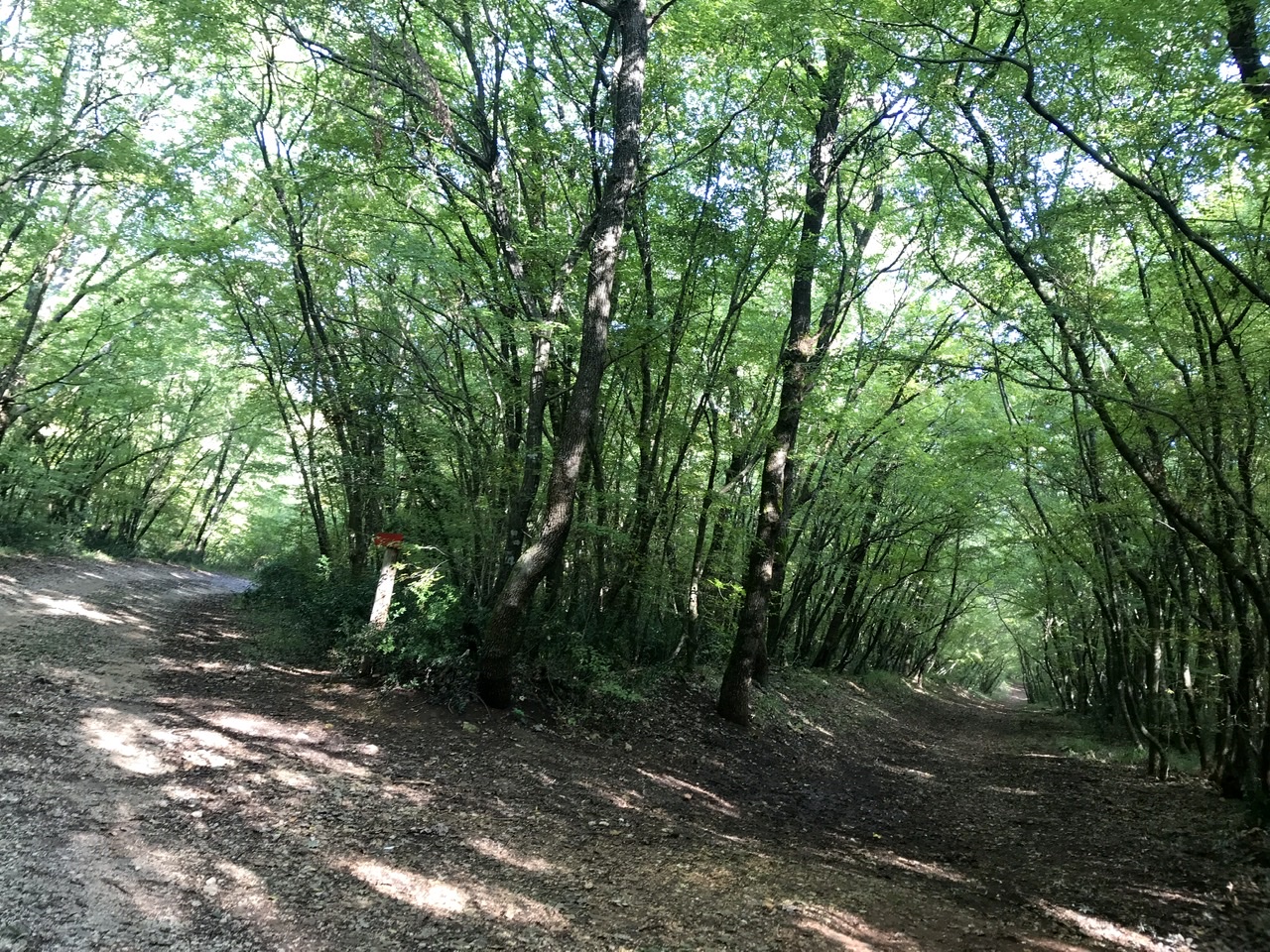 the sign of the Little Prince.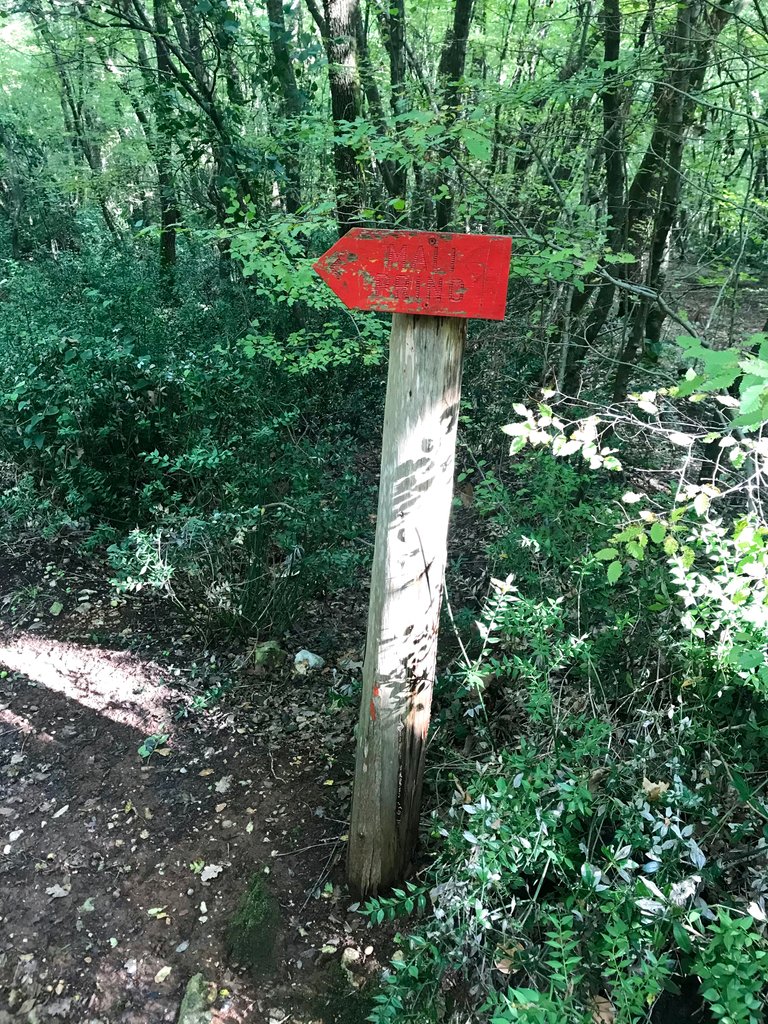 Those evil witches want me out of the way, they're really evil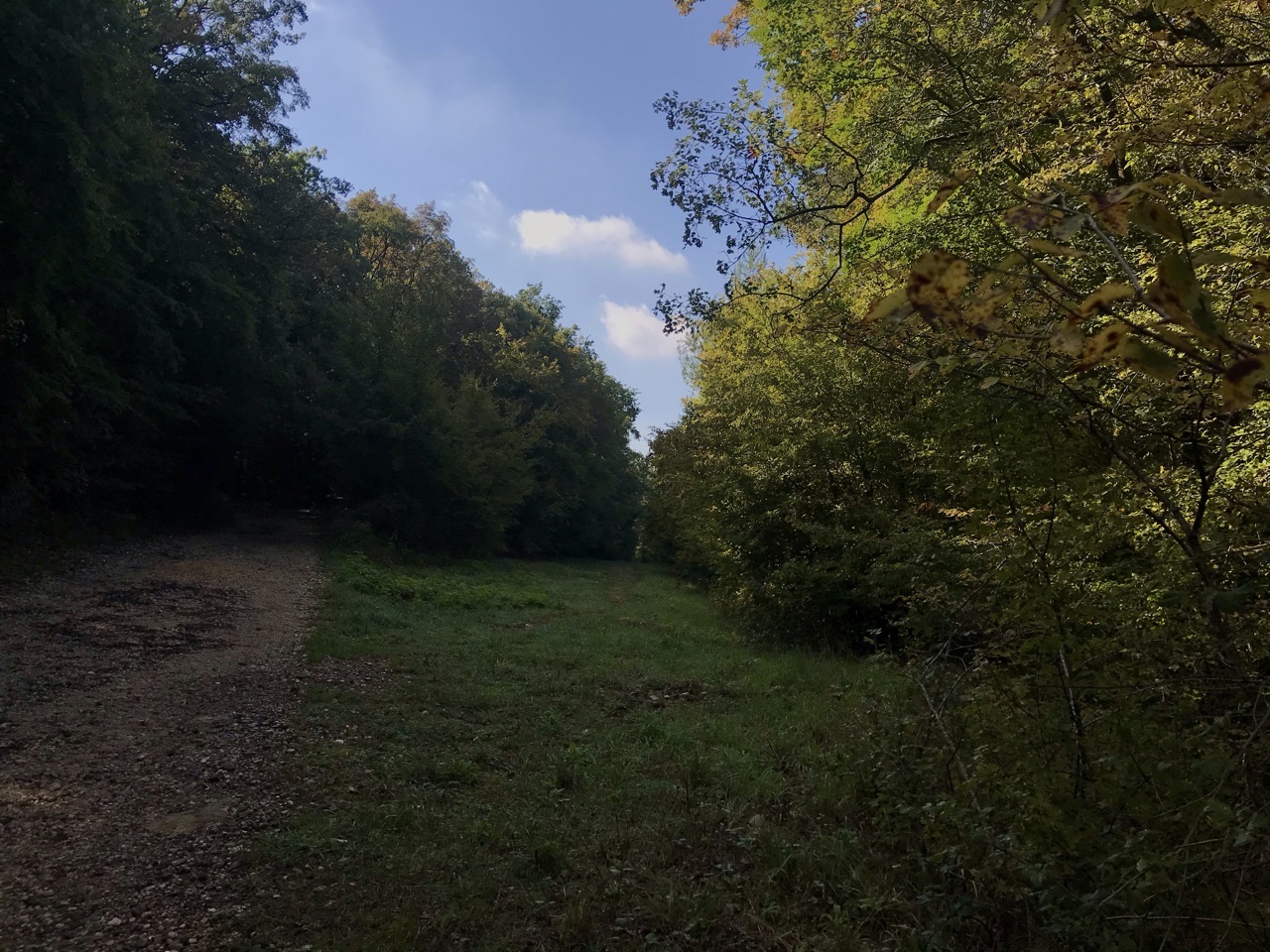 there on the right is the path to the Wizard of Siena but I have to unlock the path I have to use another strong spell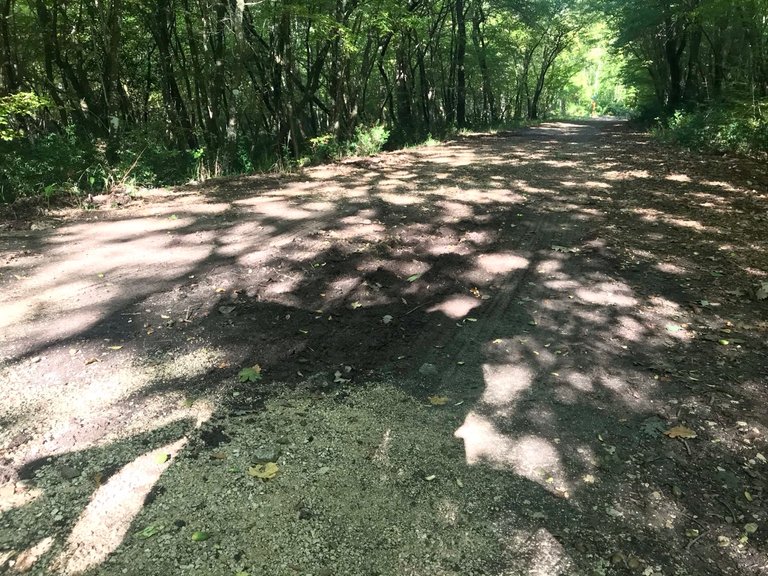 another signpost to where now
He said I had to go to the Labyrinth.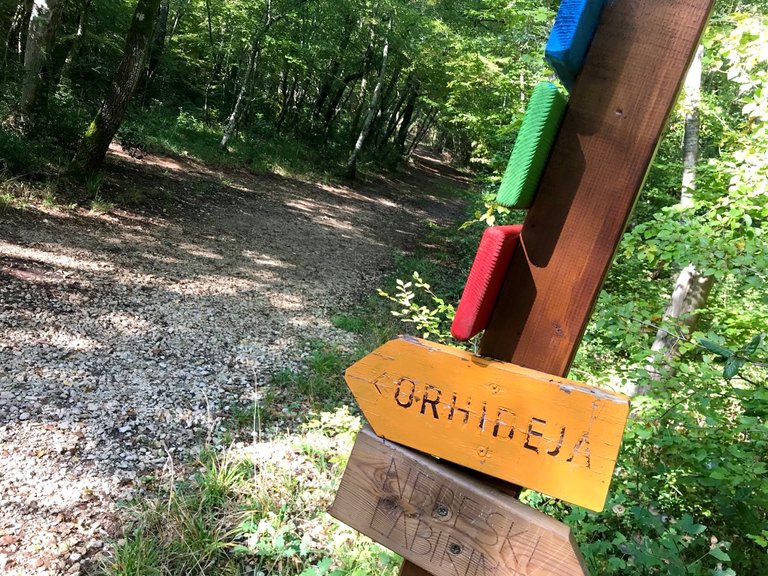 writes the Heavenly Labyrinth and some struggle was there
I see you've come a long way. We used magic a little. A witch wanted to take Rosa at noon, but I didn't let her, says the guard of the Shadow Road.
You have to pass a shady passage and you will see Rosa at noon, missing 4 minutes to 12 o'clock in the afternoon, you don't have much time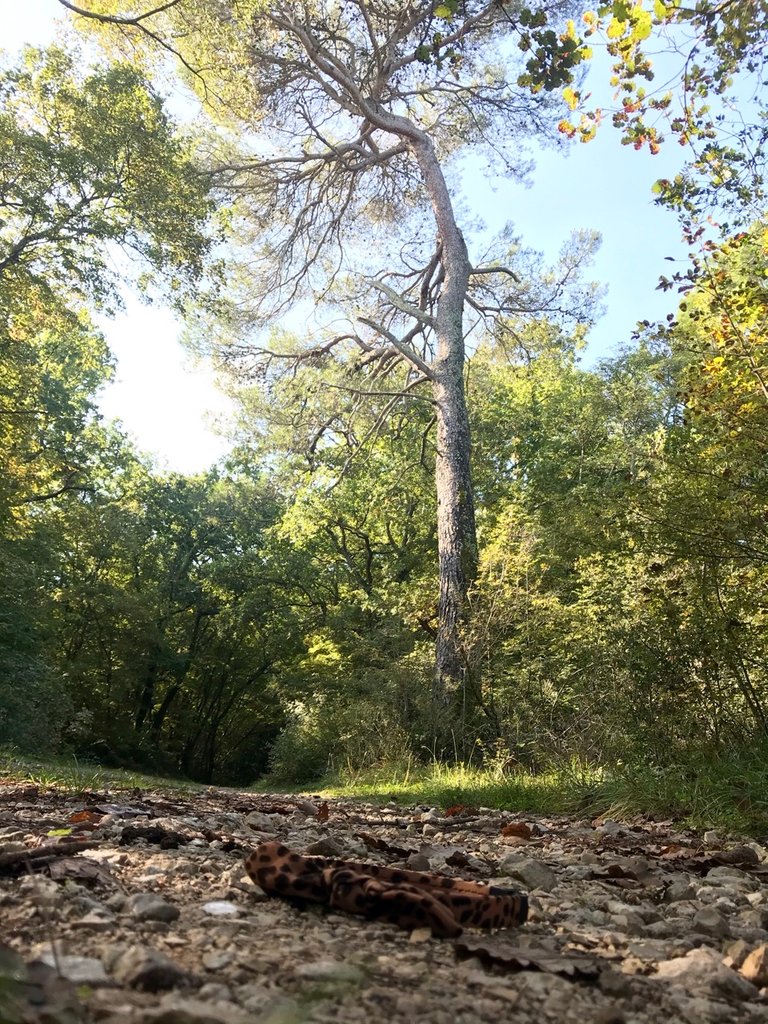 so I continued on through that beautiful magical path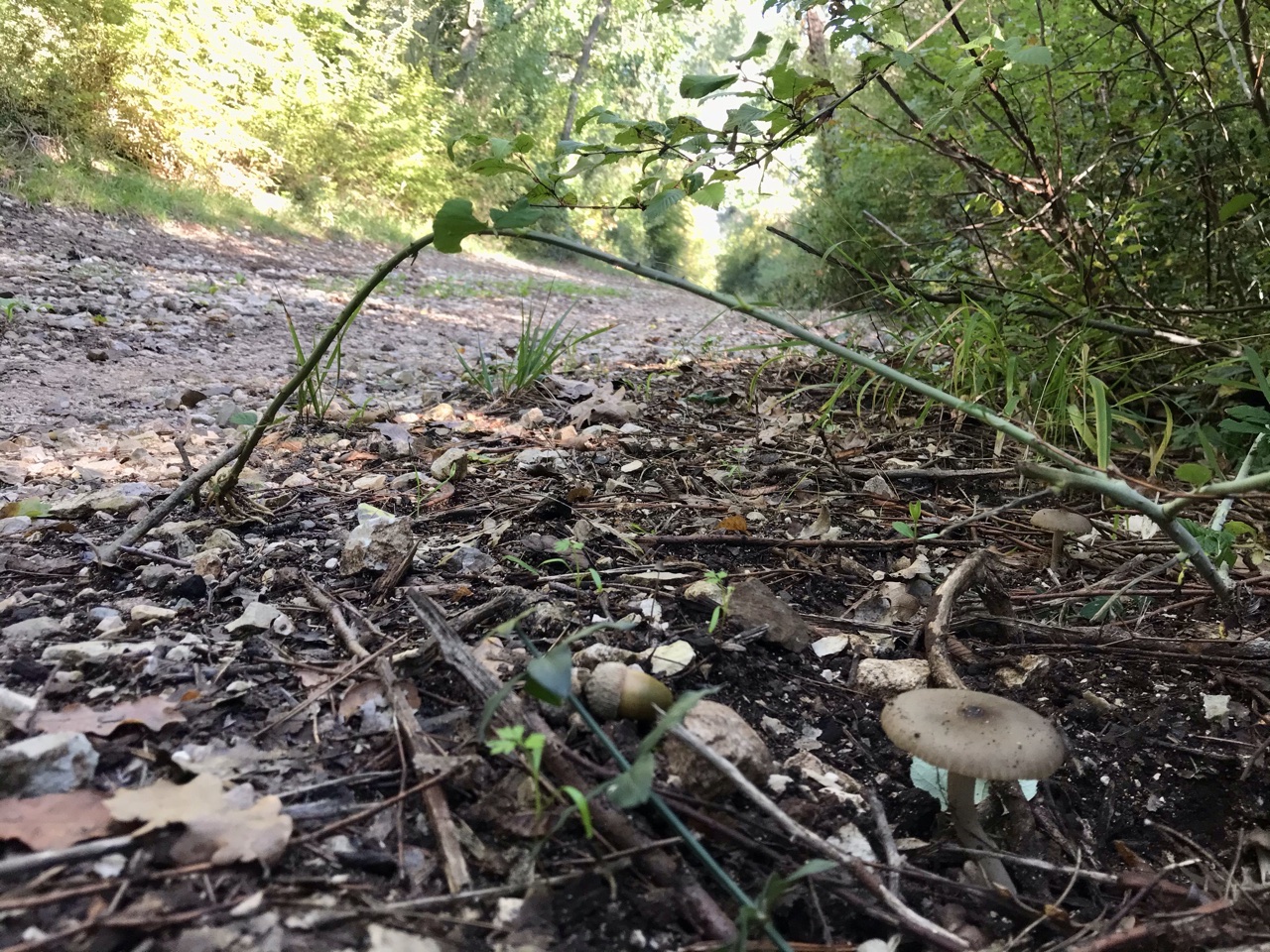 another guard if I don't want to rest then I have to unlock the road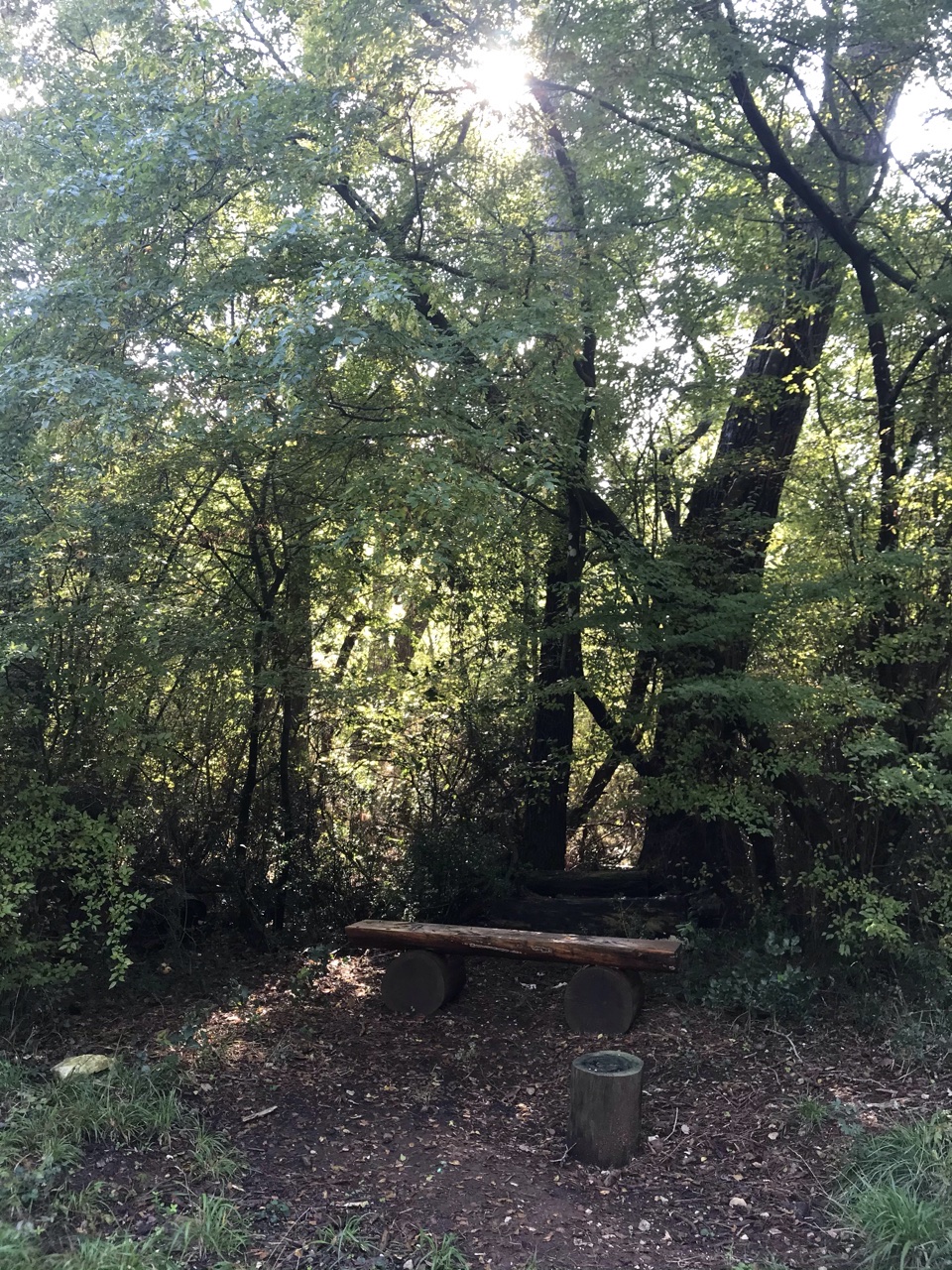 I have little time left to rest and so I use another magic to open the way to continue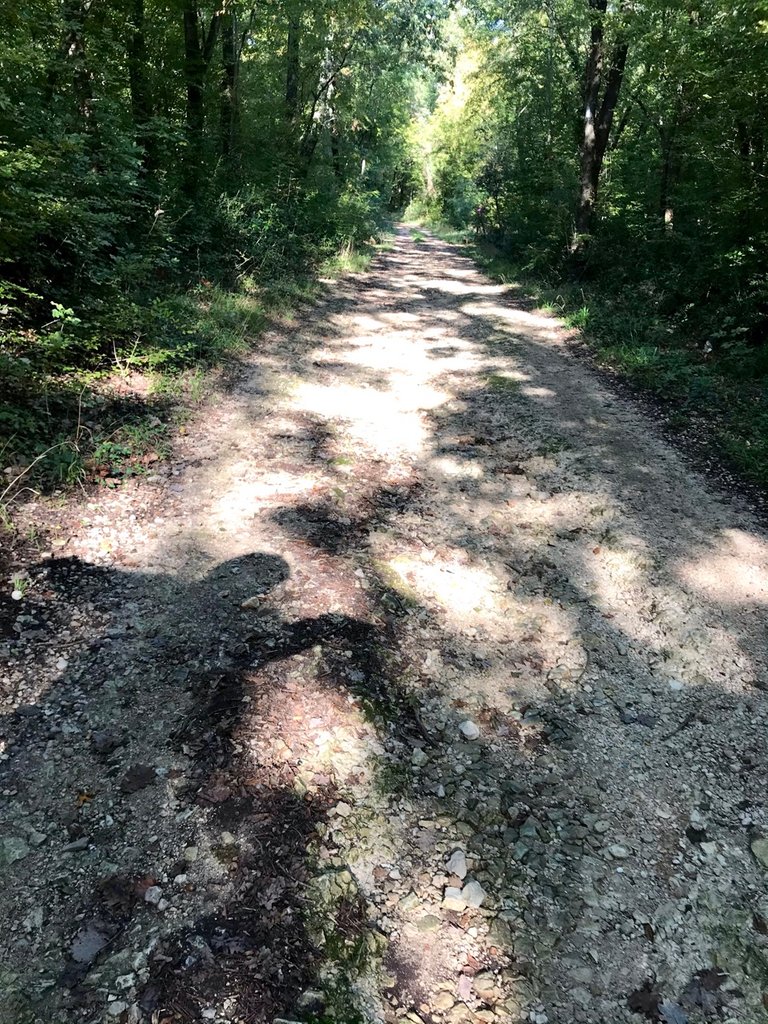 how beautiful traces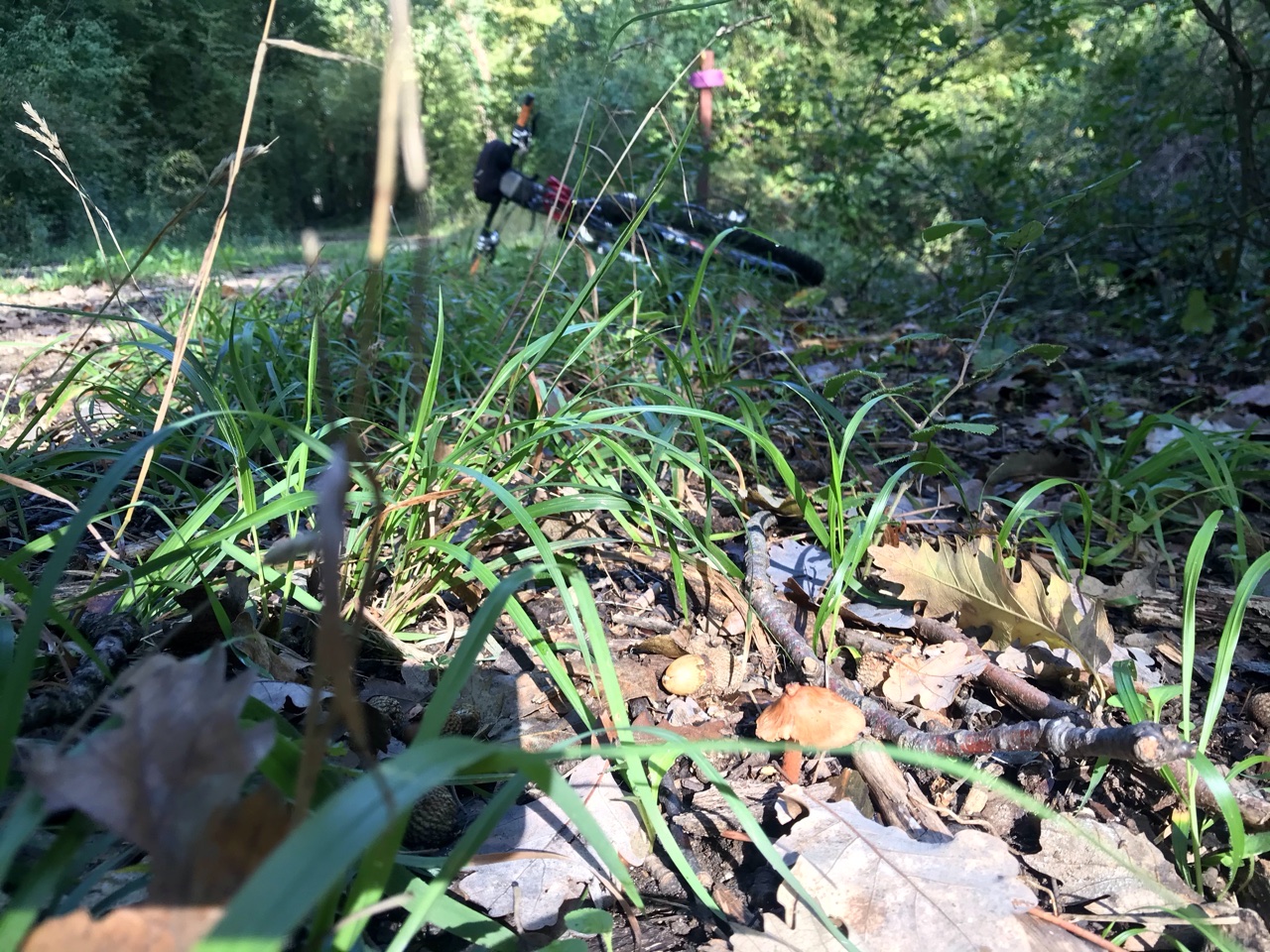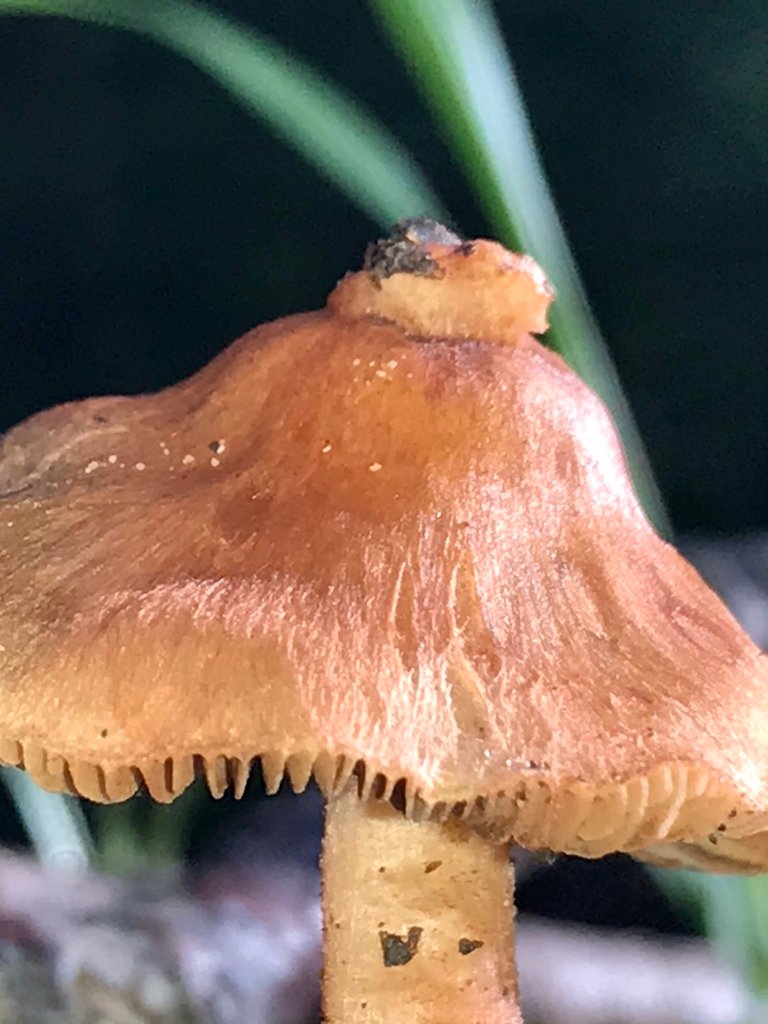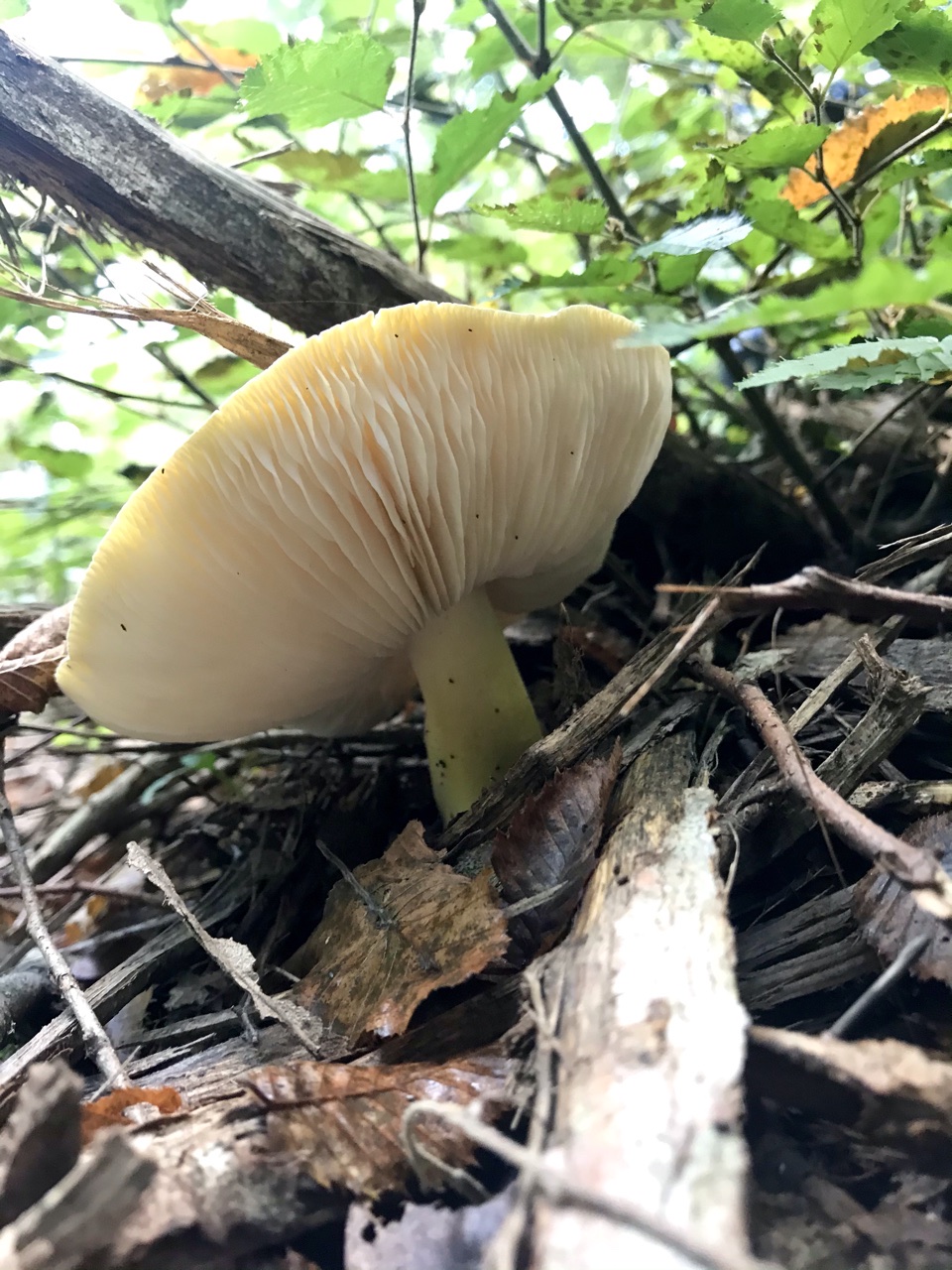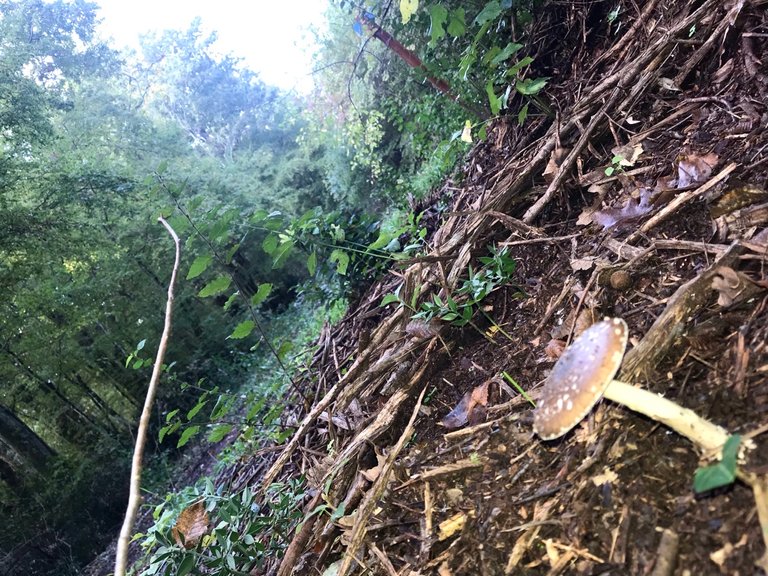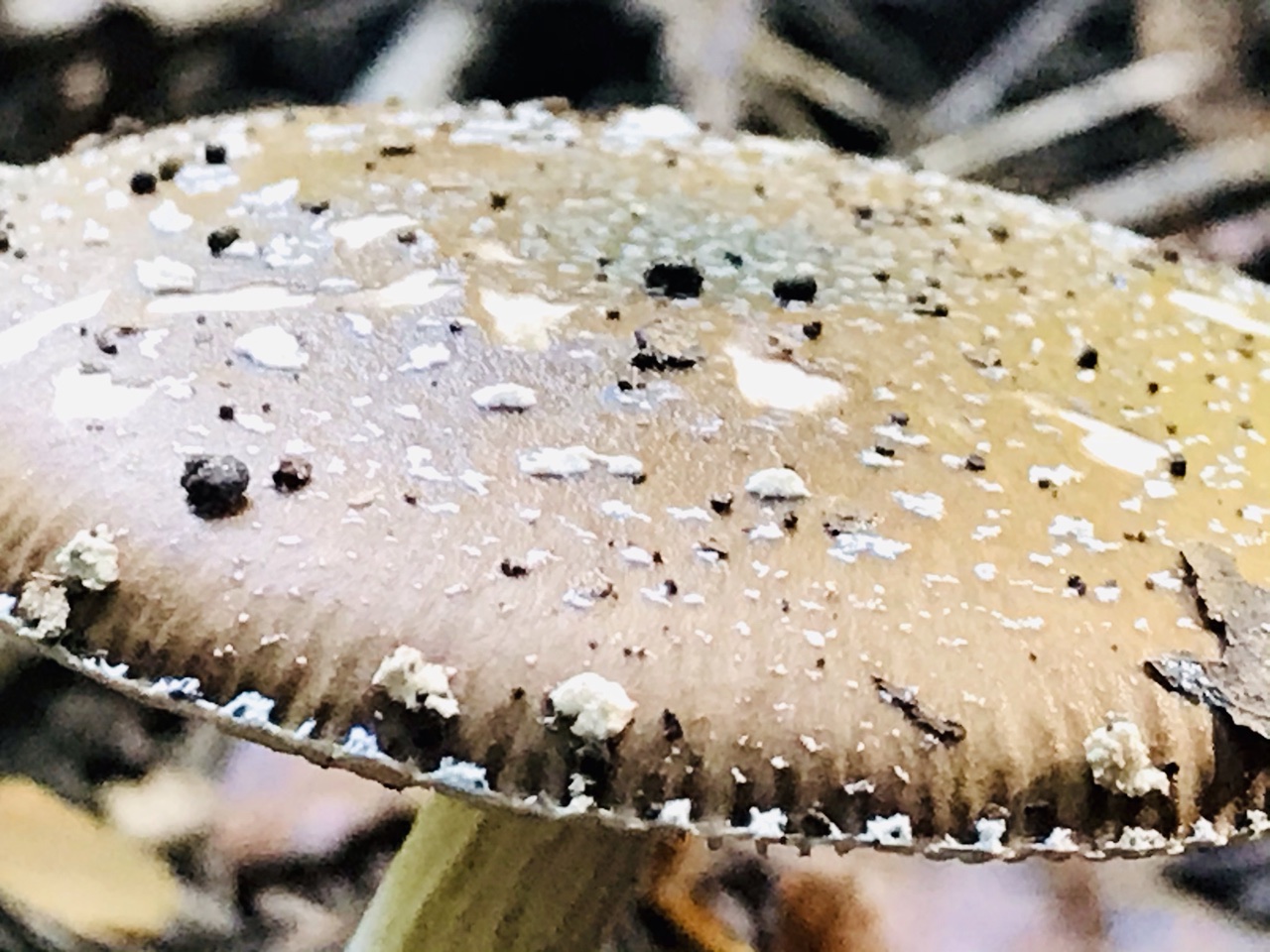 the path you are looking for is in this direction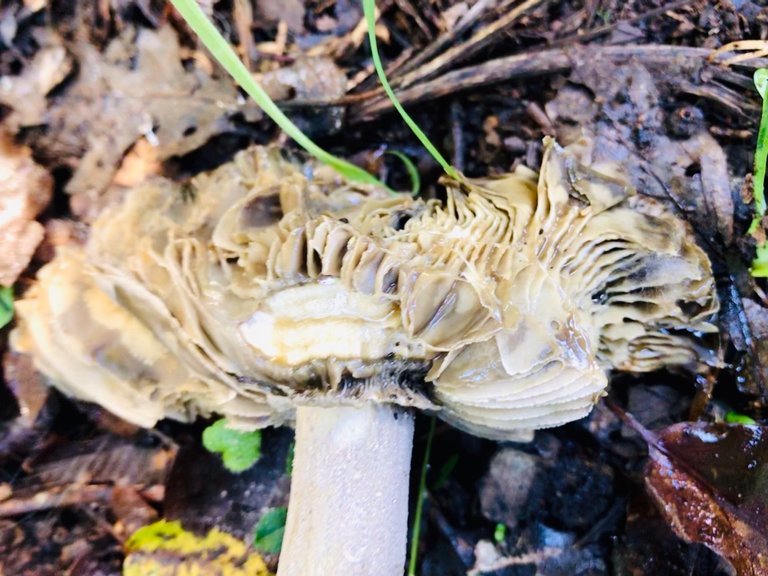 trap I have to be careful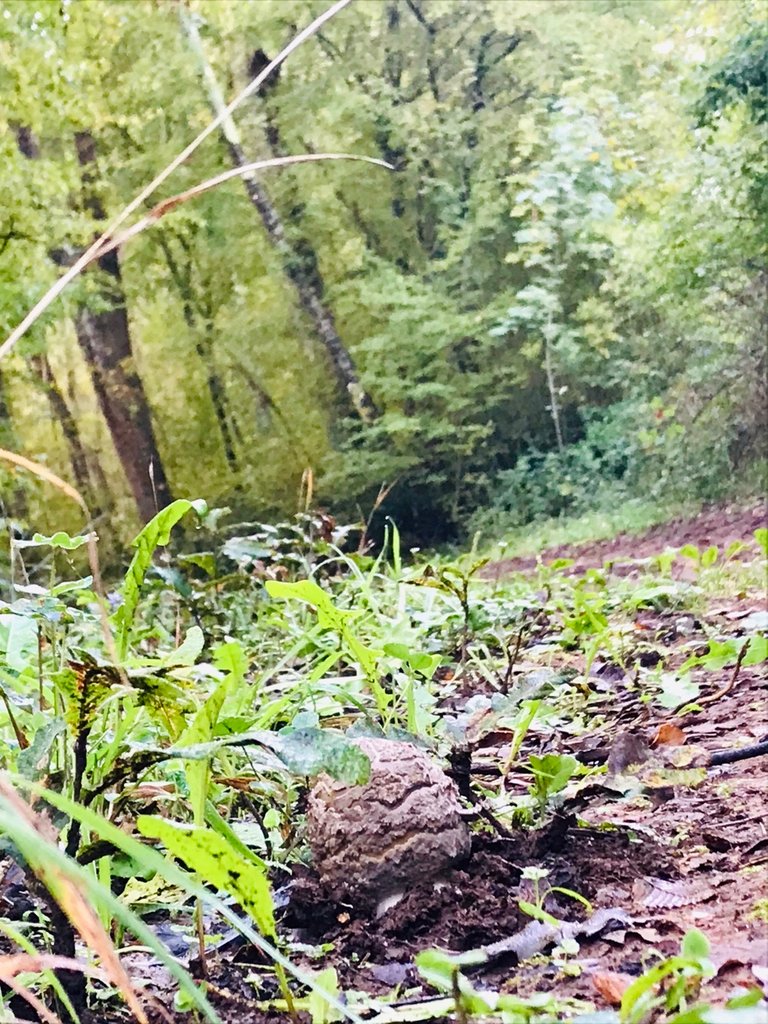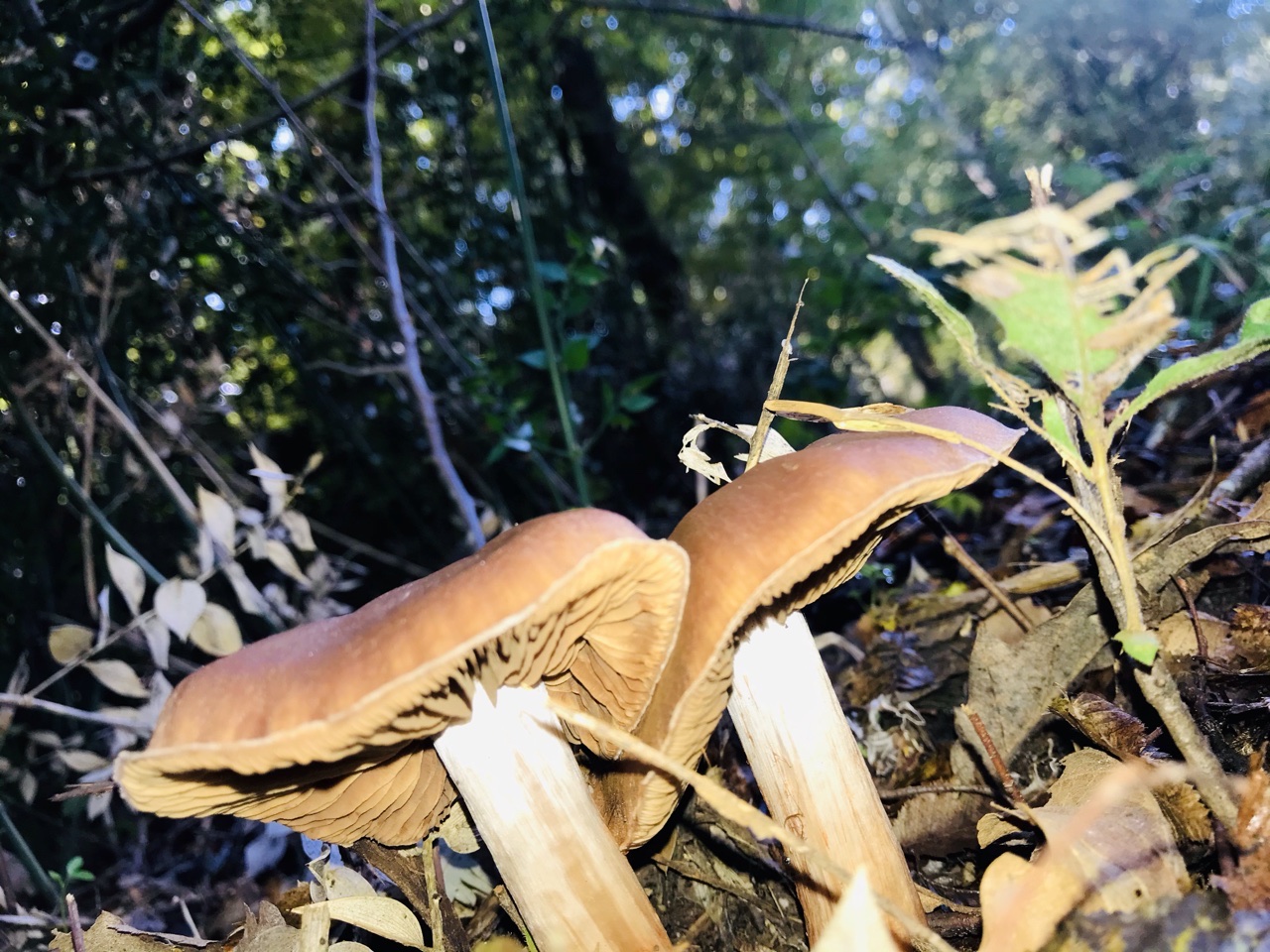 you arrived on time says the wizard for another 37 seconds you miss the magic to occur for Rosa to appear at Noon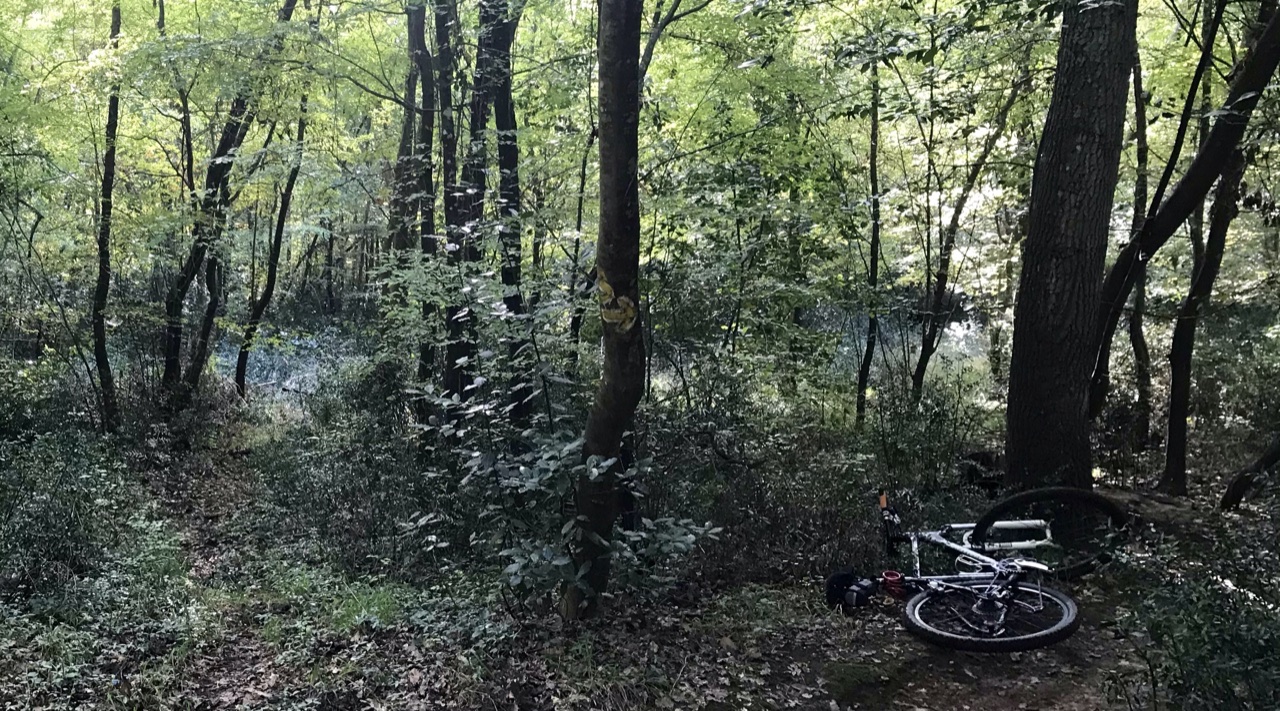 the witch's path is close by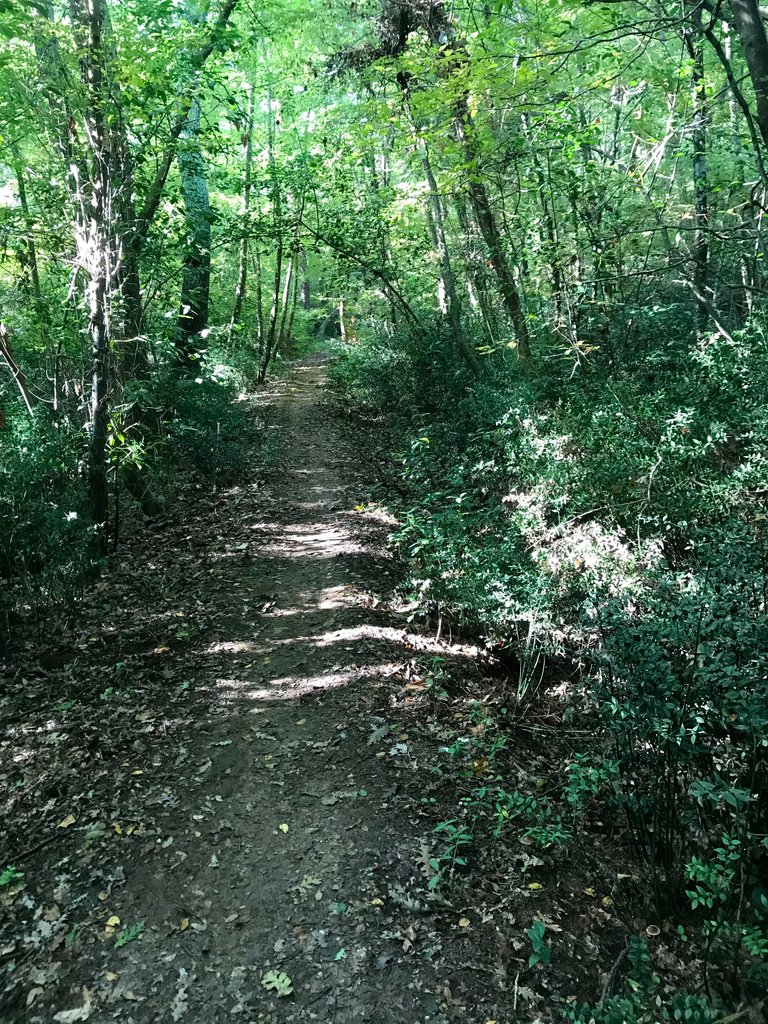 magical plants of Divisma ( Lat . Verbascum thapsus )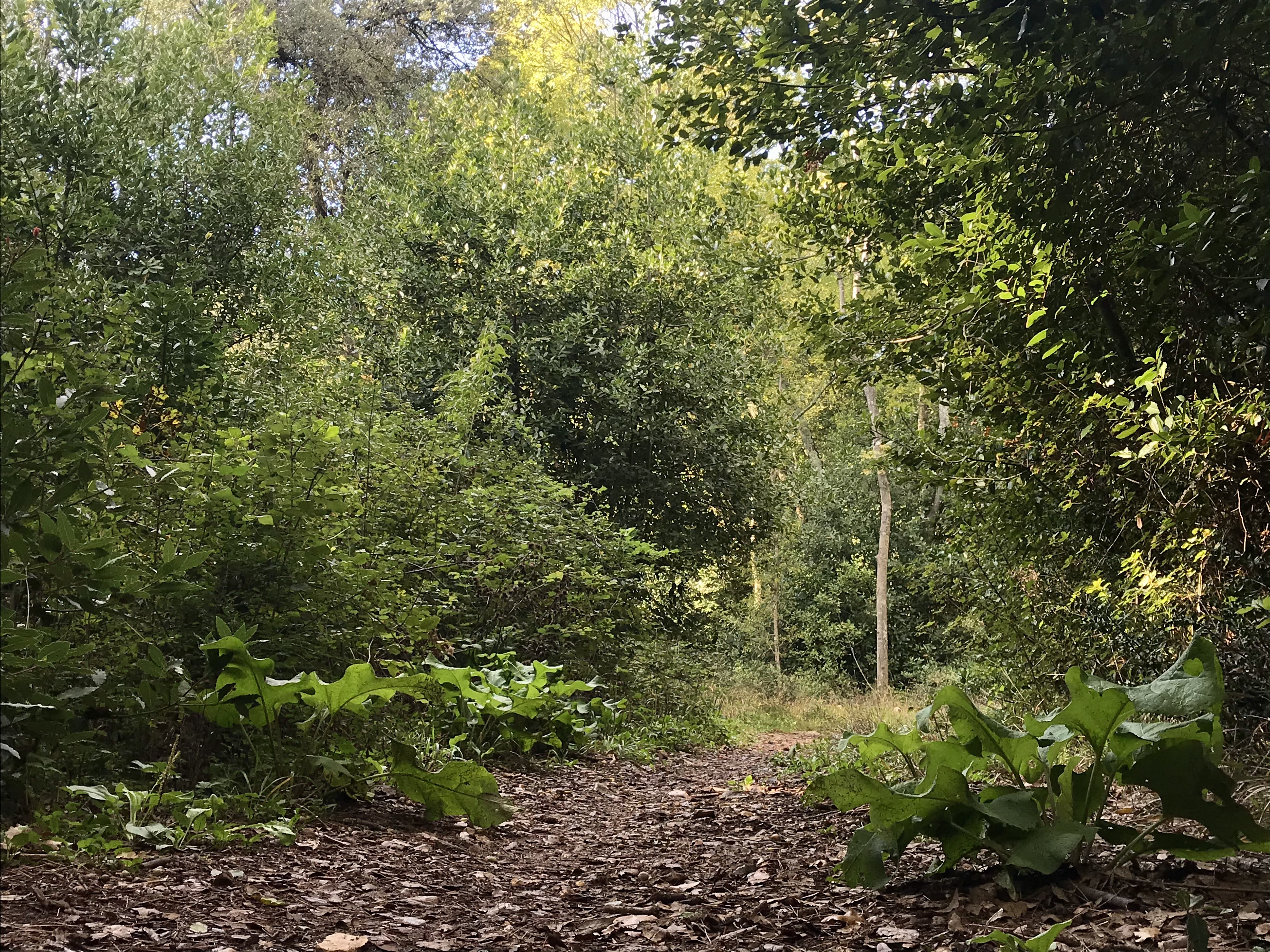 see him the madman goes by the roots of your way - let him go - what will he do with the witch - maybe he won't turn him like us into mushrooms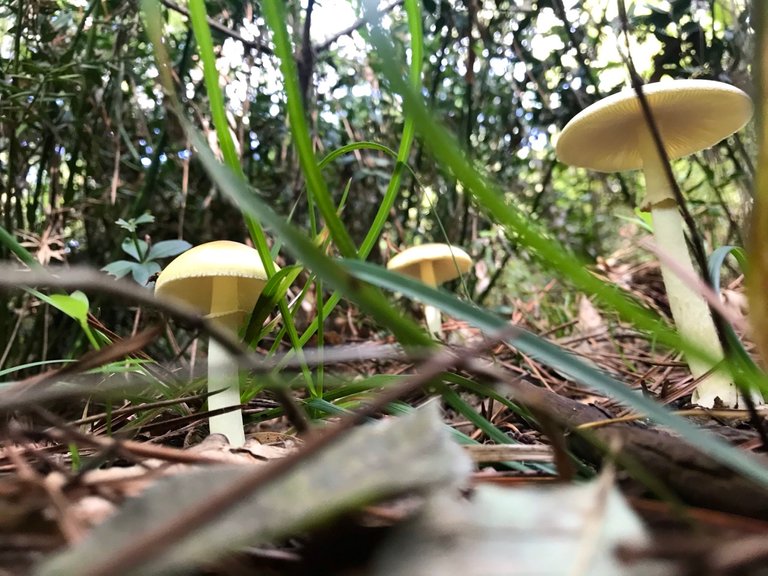 and we tried but we didn't succeed before that witch has strong magic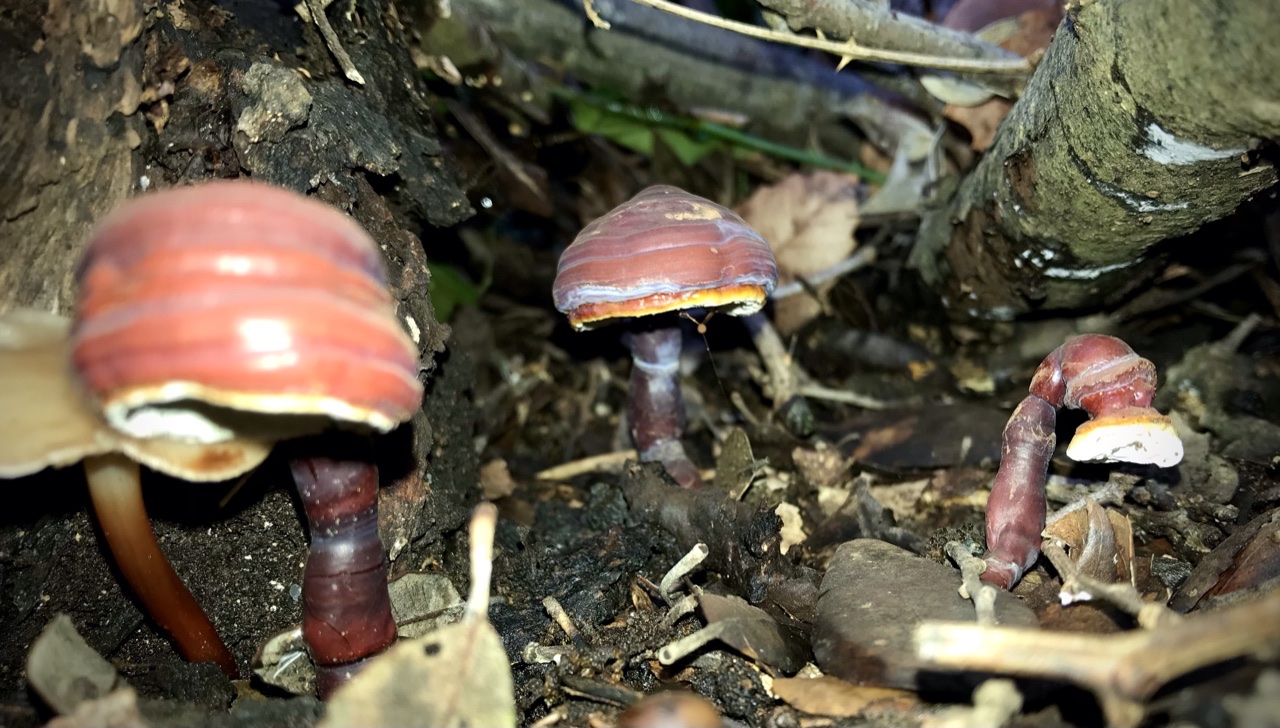 it is not easy for them to find a store in that forest, a magic store
it has to be next to a tree here it is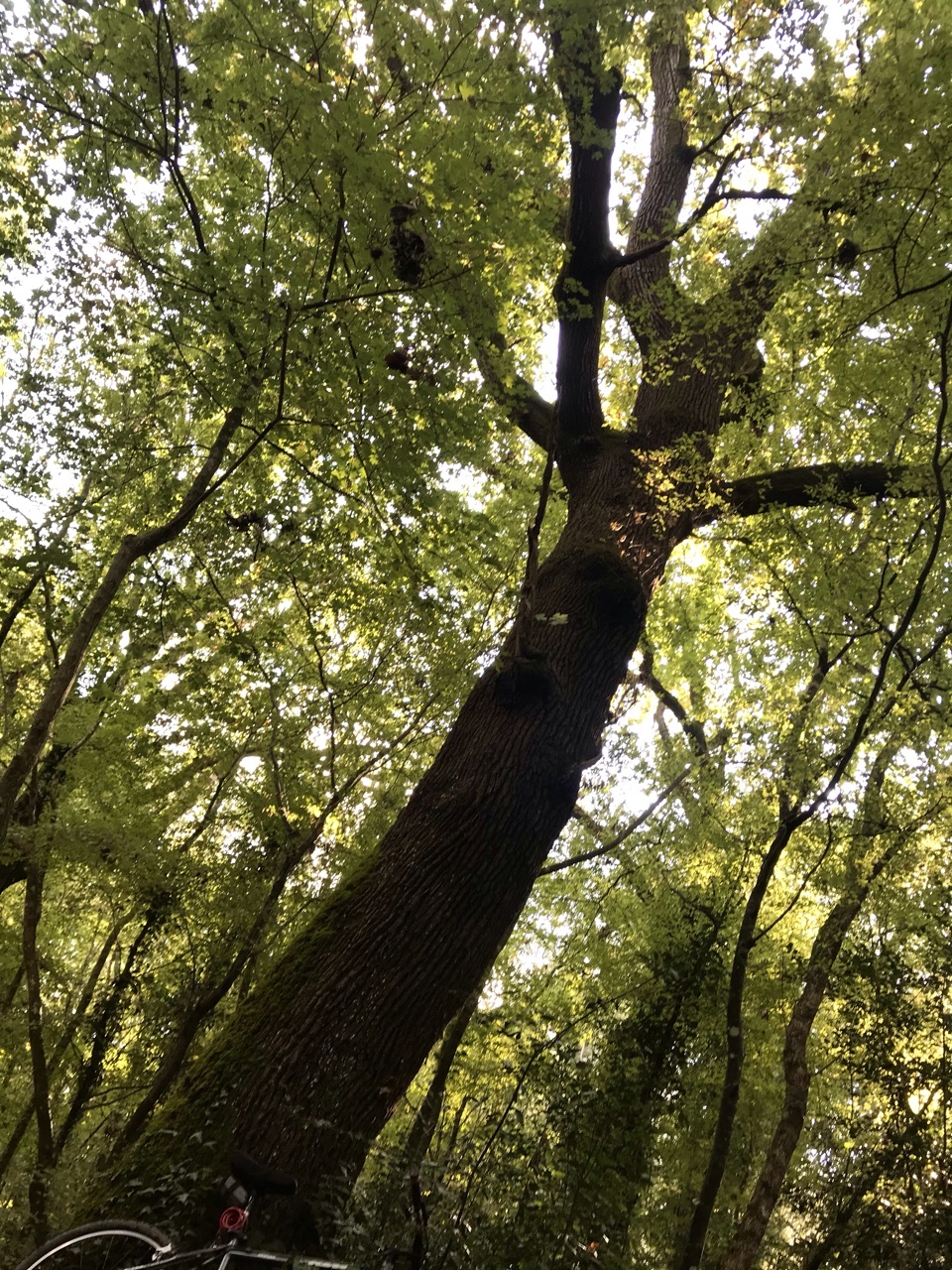 a good day it would take some weapon to defeat the Evil Witches
wait let me see what iman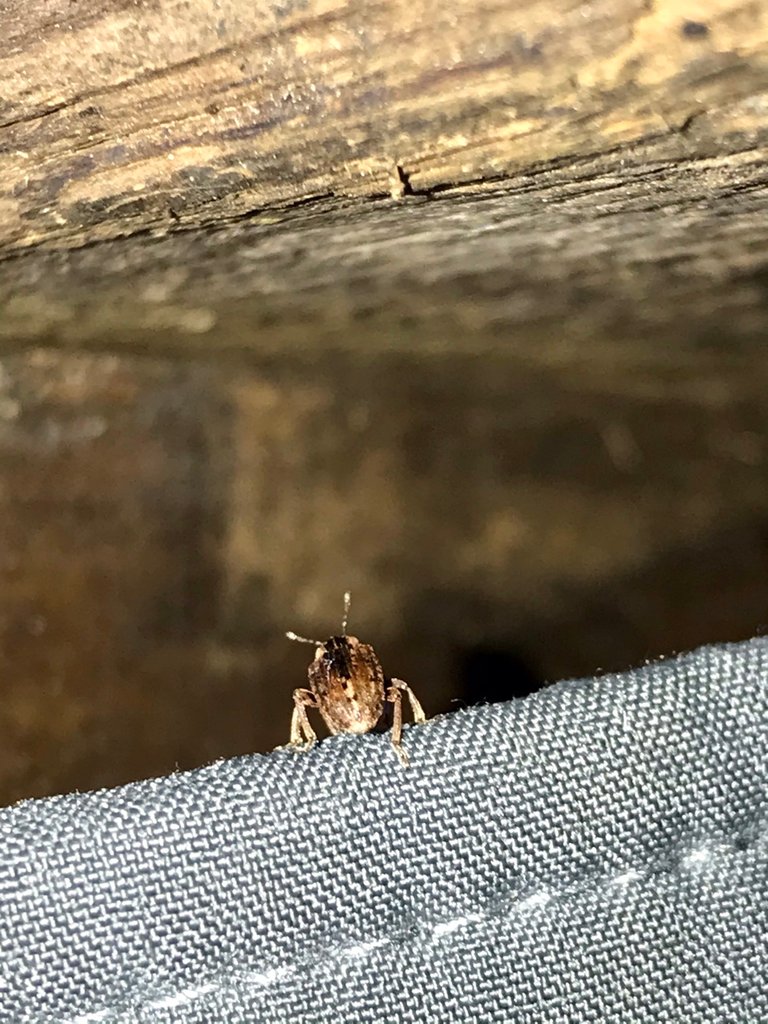 here is this weapon you made when you were younger and let it be with me I saved it so you returned it now it will be useful to you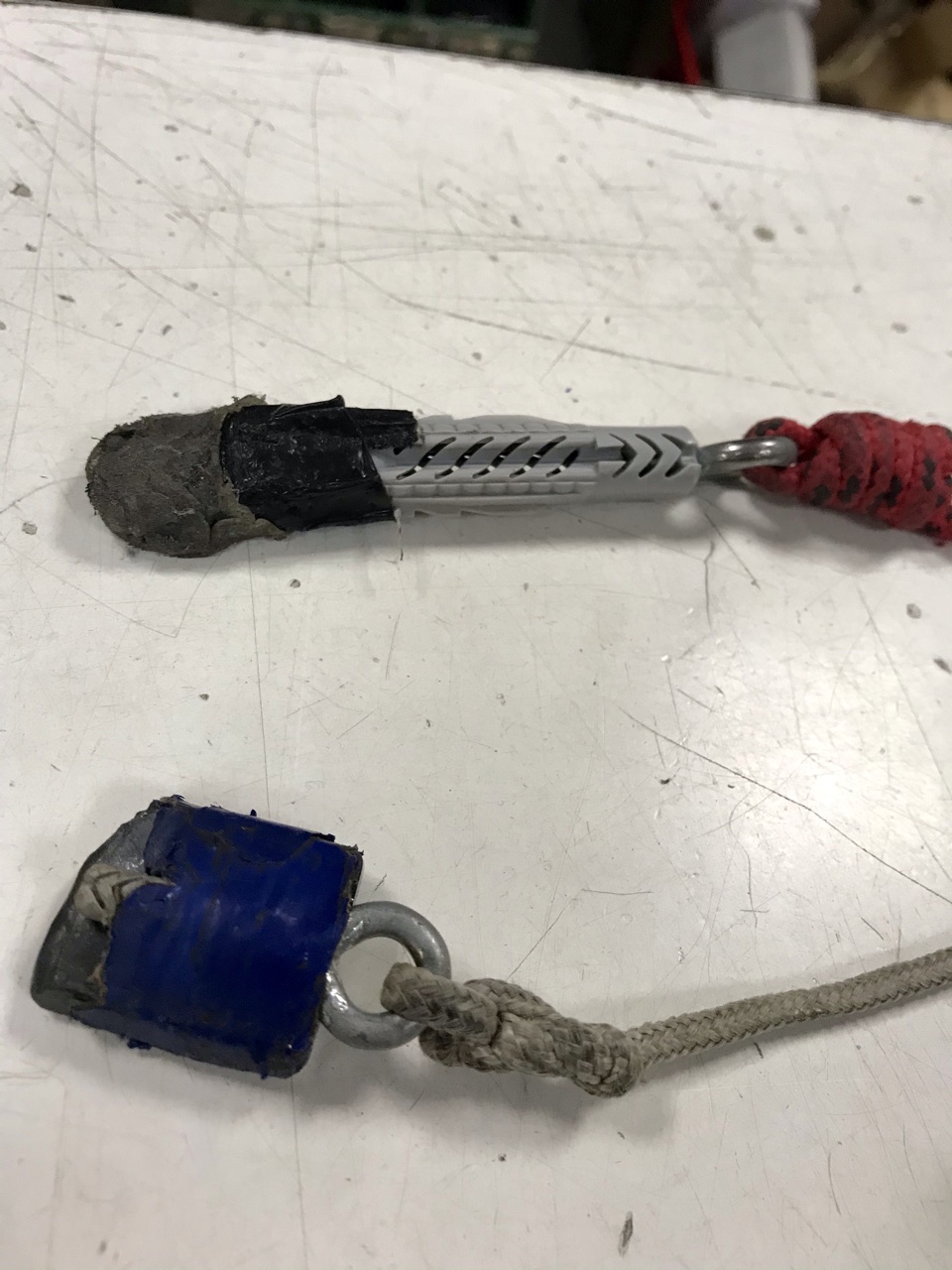 great now i can continue a little sure. Thank you friend. Good luck and get them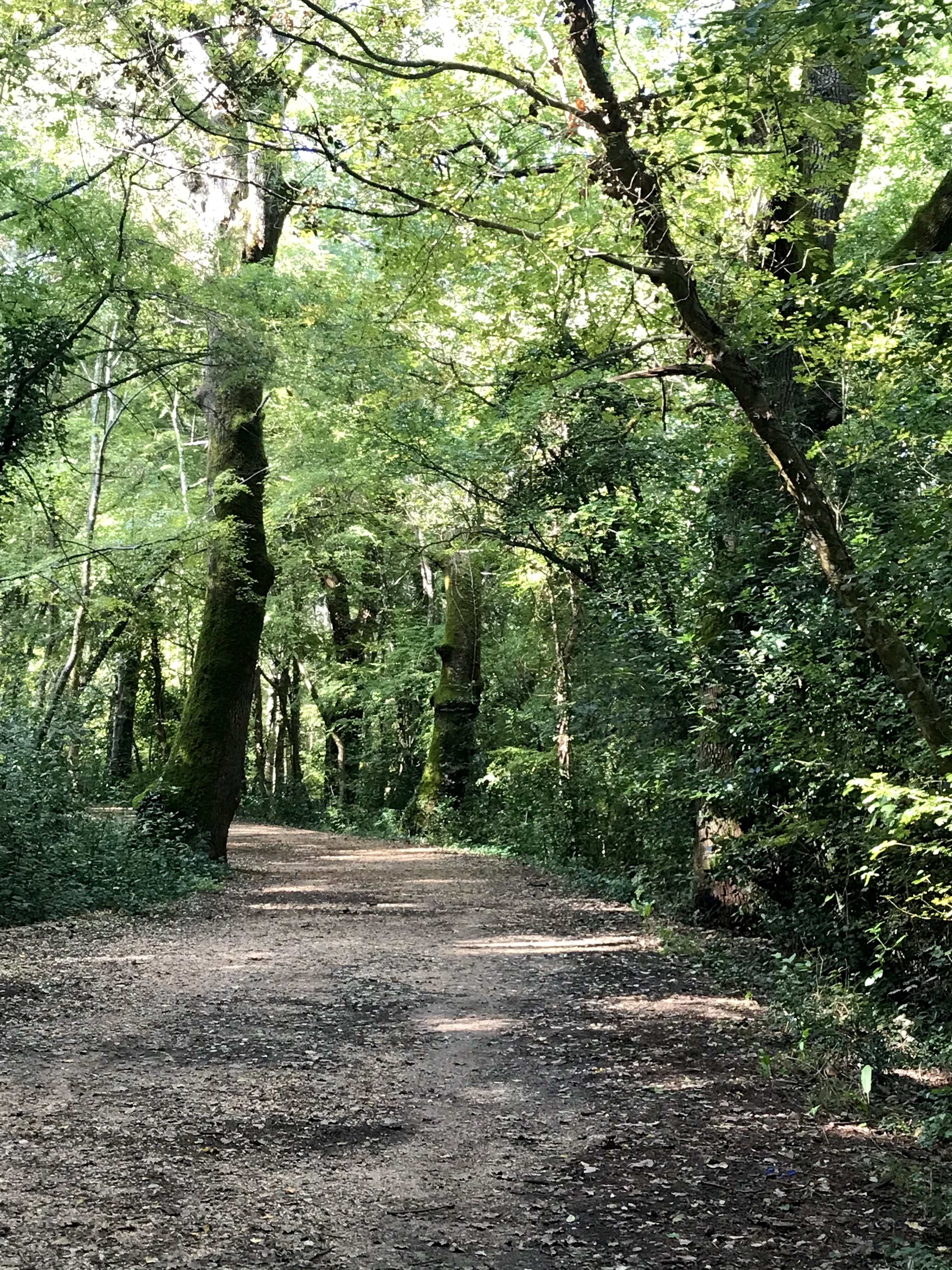 hello little boy come to me come i love cute kids
hello little boy come to me come i love cute kids here's my candy house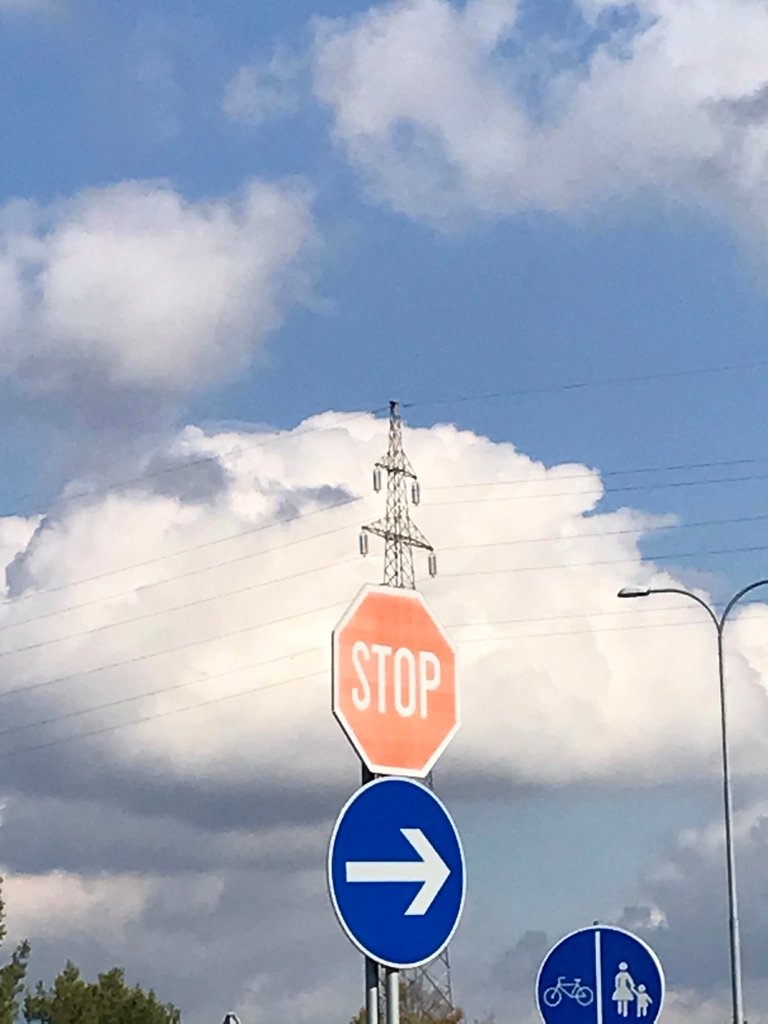 she's a beautiful bitch but i don't go in the flow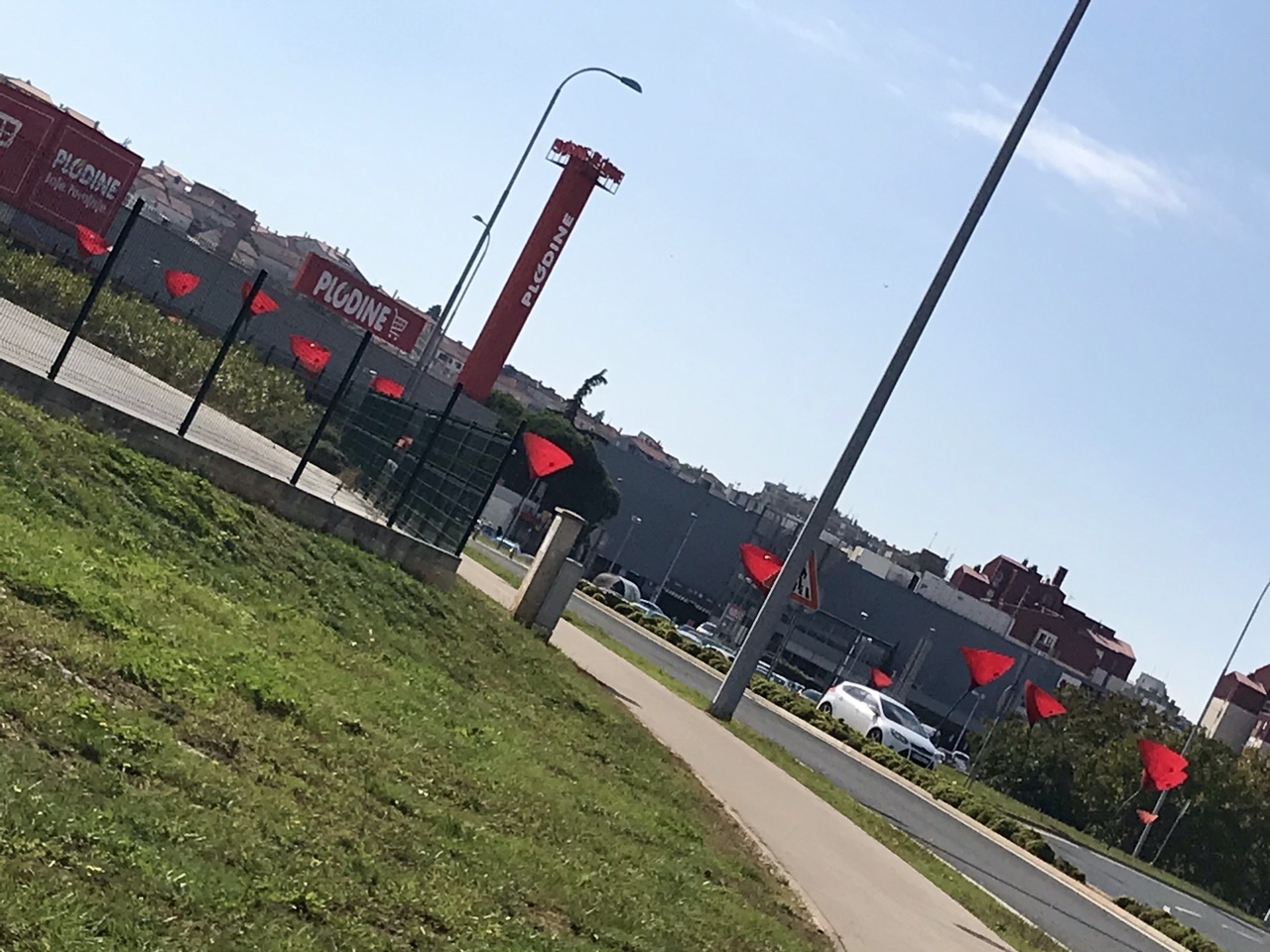 there was a battle of magic and with my magic weapon I defeat the Evil Witch and continue on the path of magical wisdom so that I can complete the Elixir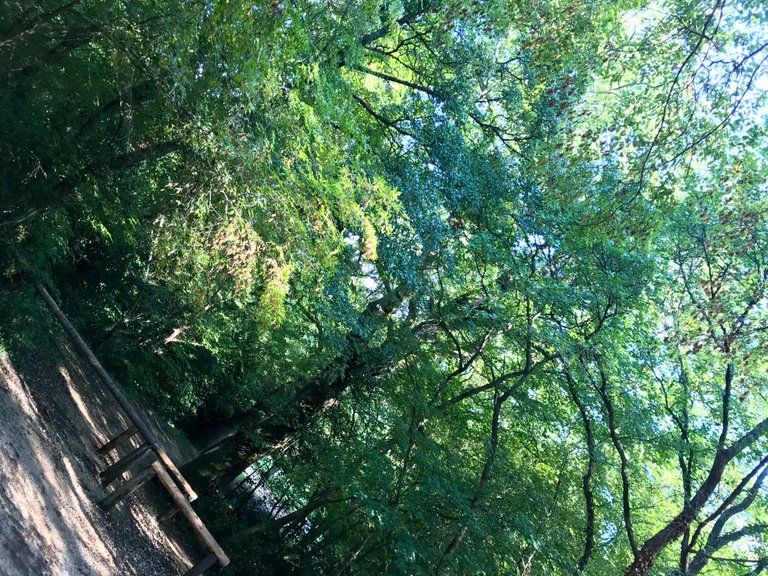 nice place quiet and cozy great for a little meditation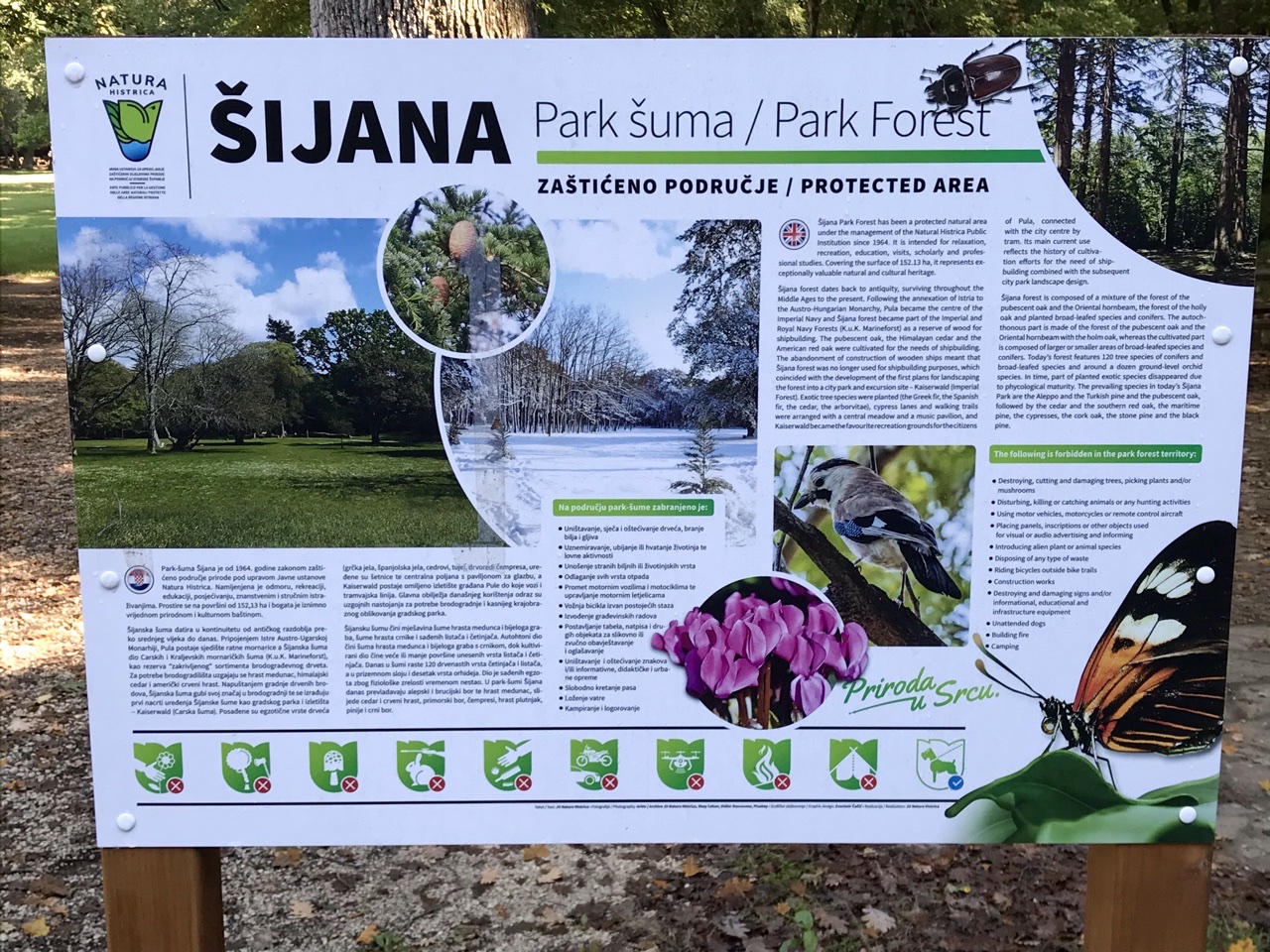 there is one powerful wizard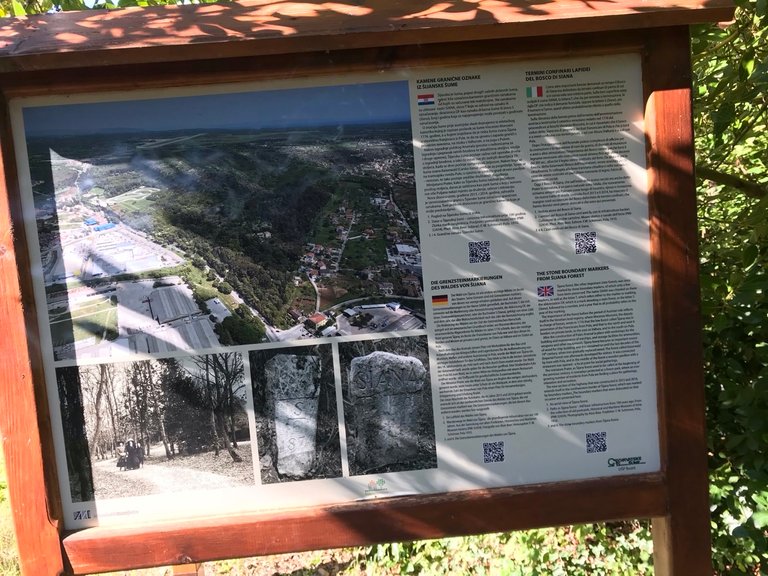 i have to use magic to find and look through the eye and see but what !!!!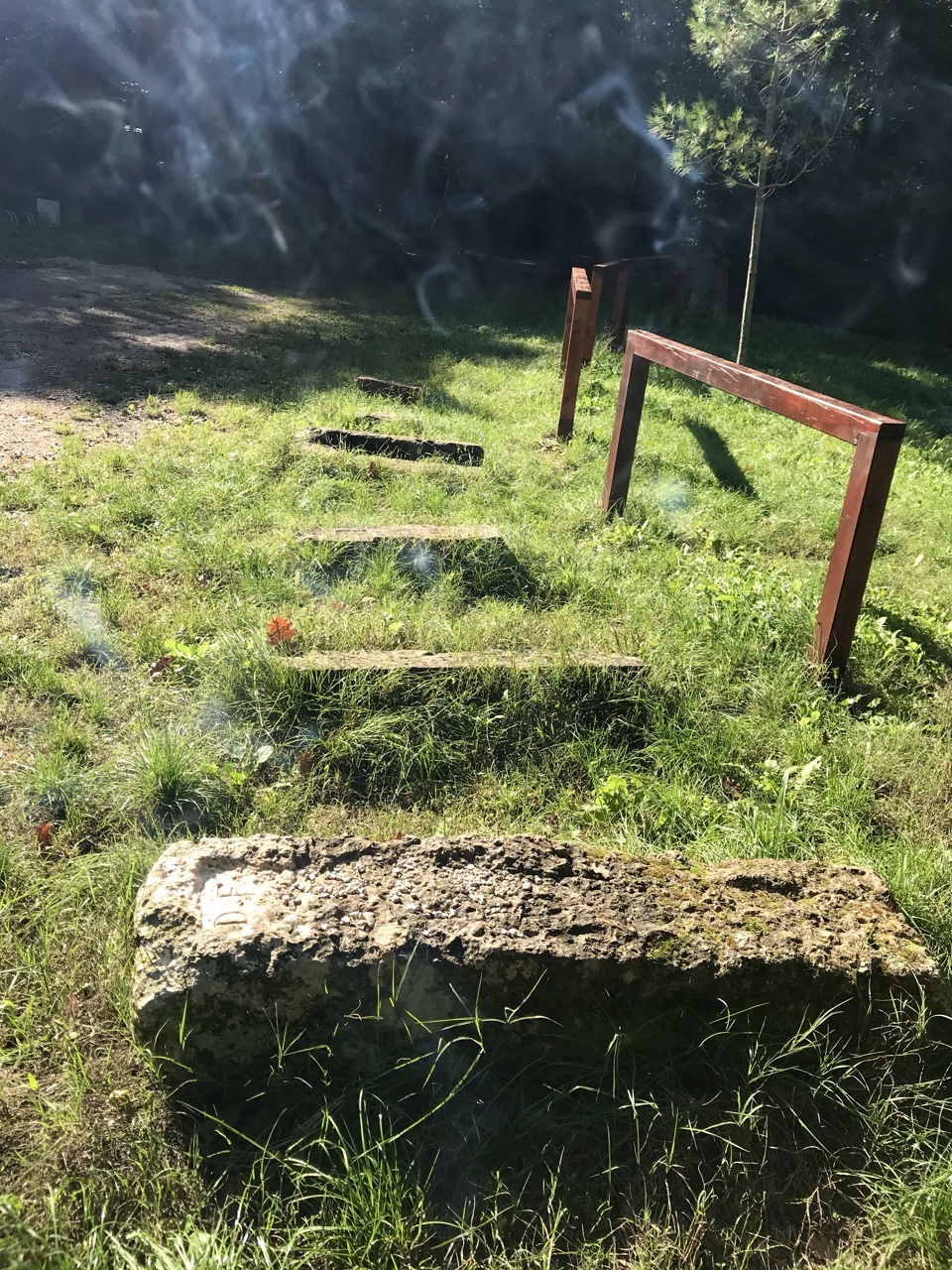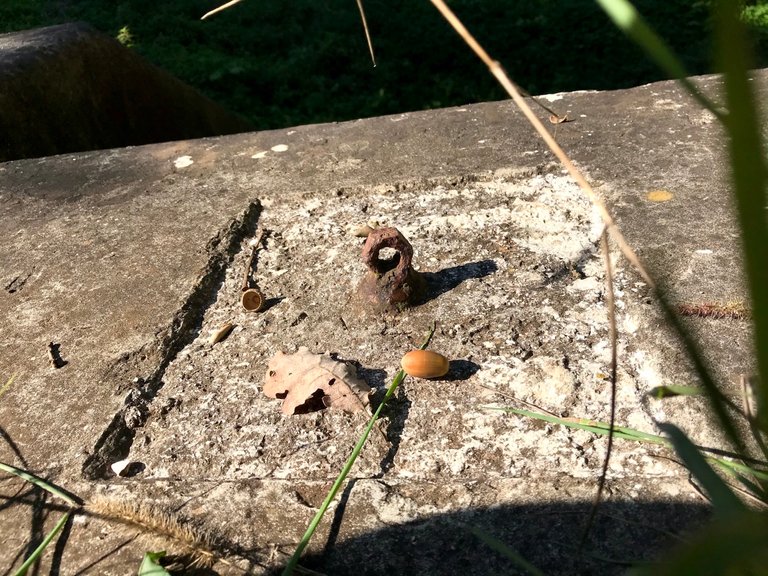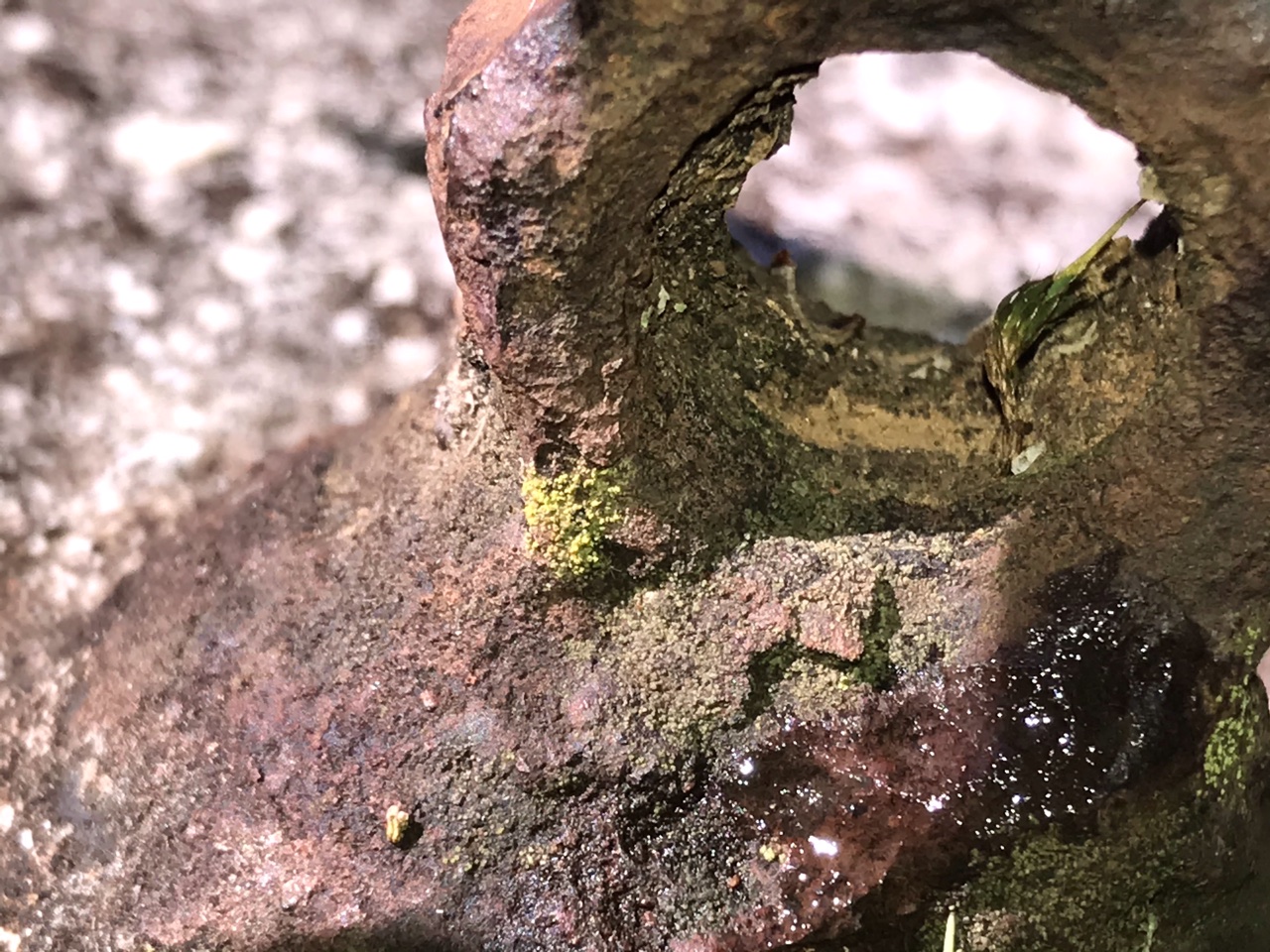 then a statue appeared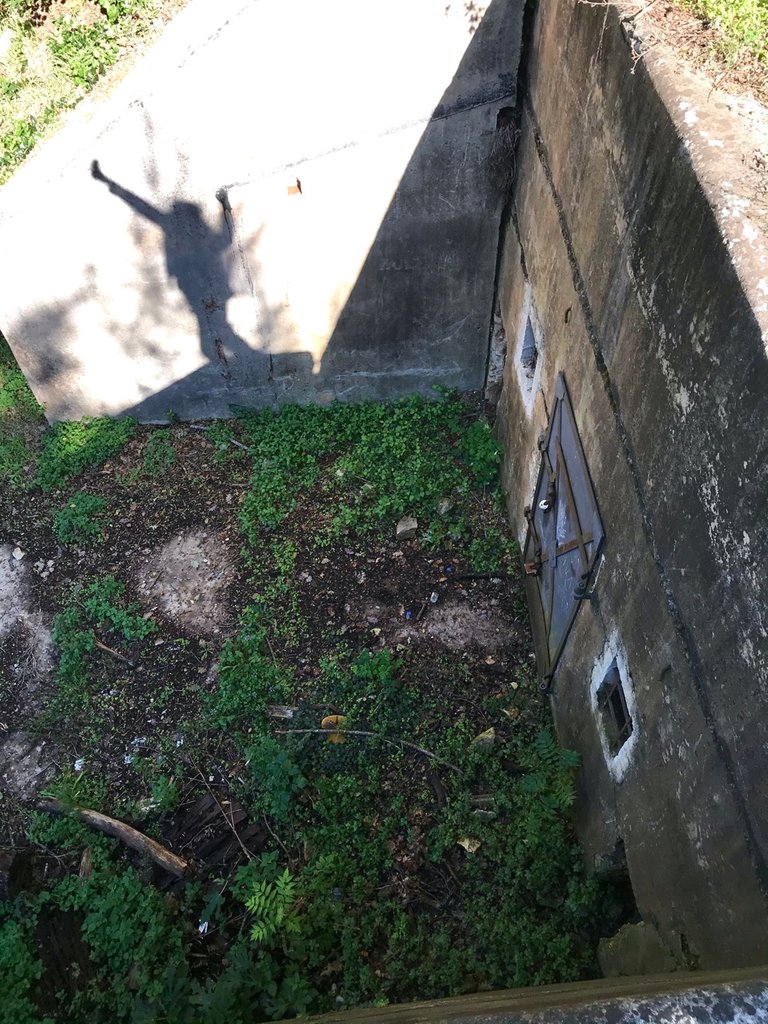 that I have to go to the wizard on the hill near the water guard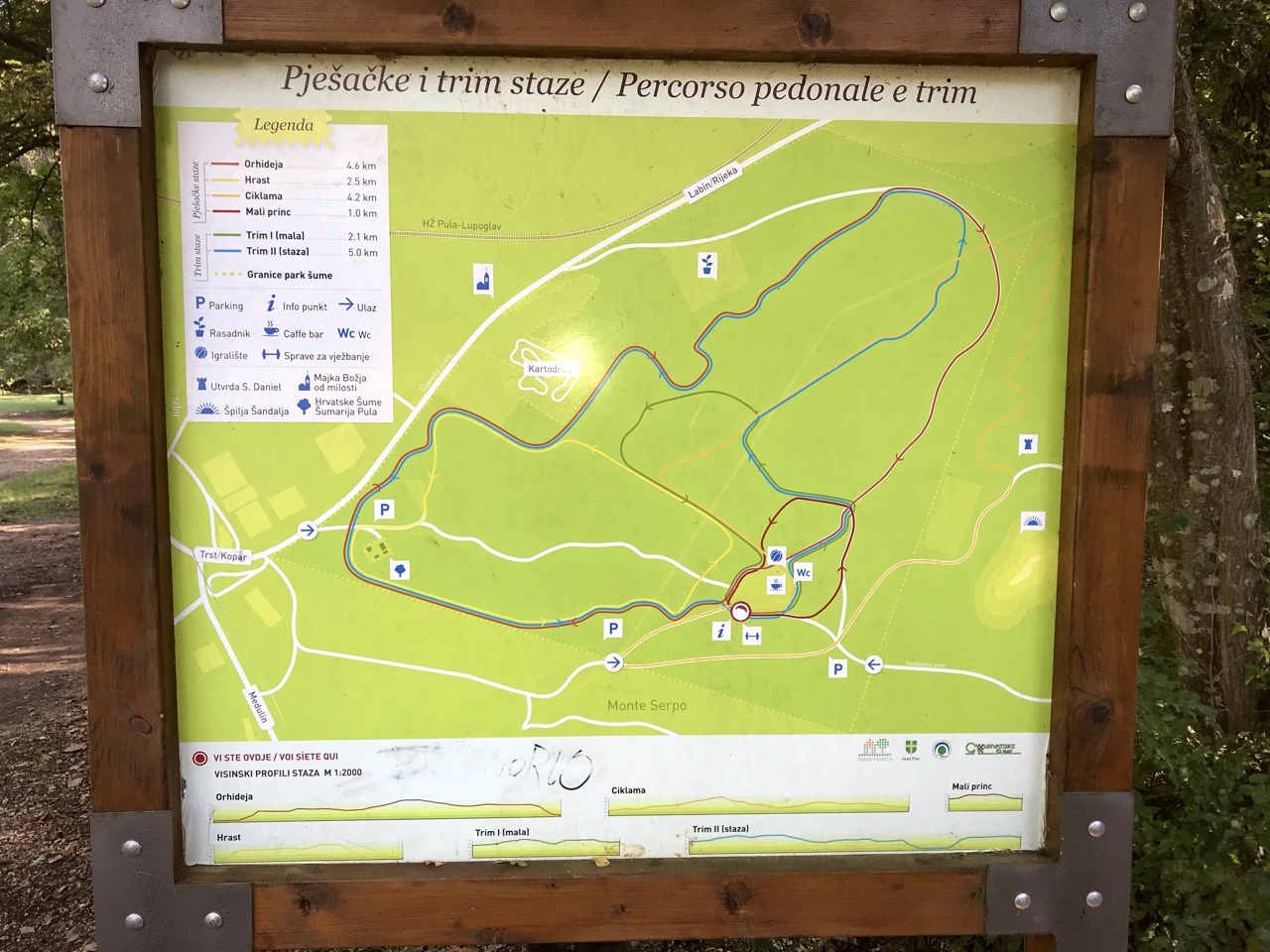 here on the way i found another wizard that is connected to the underground tunnels but is closed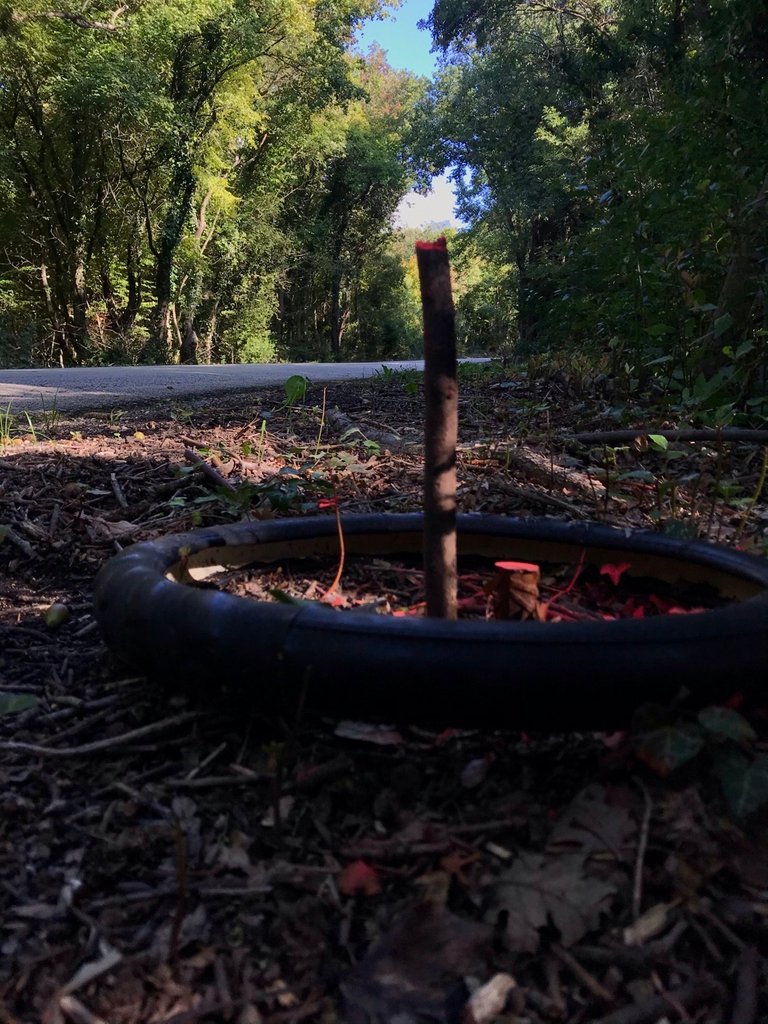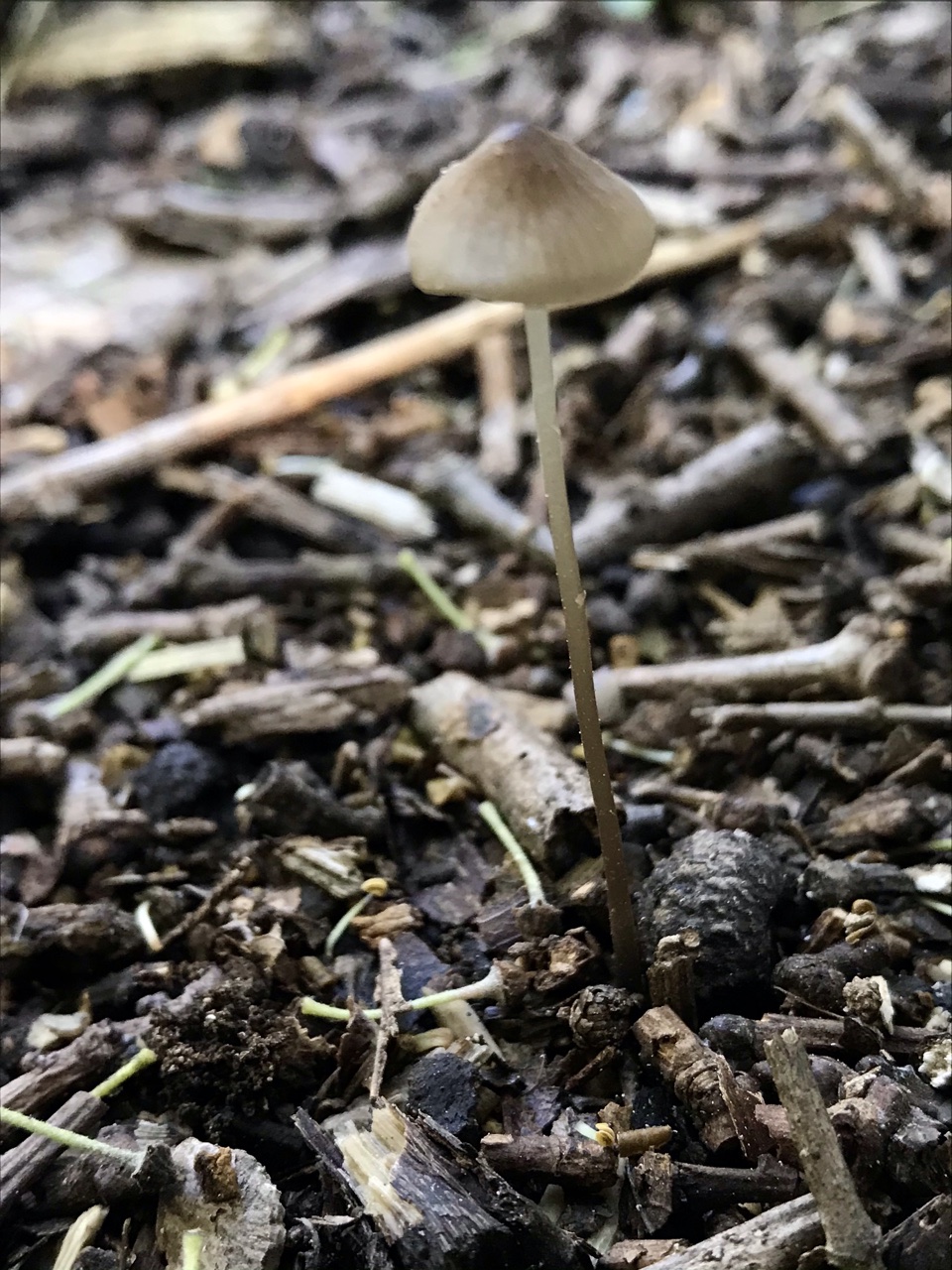 to see on the magic map where that wizard is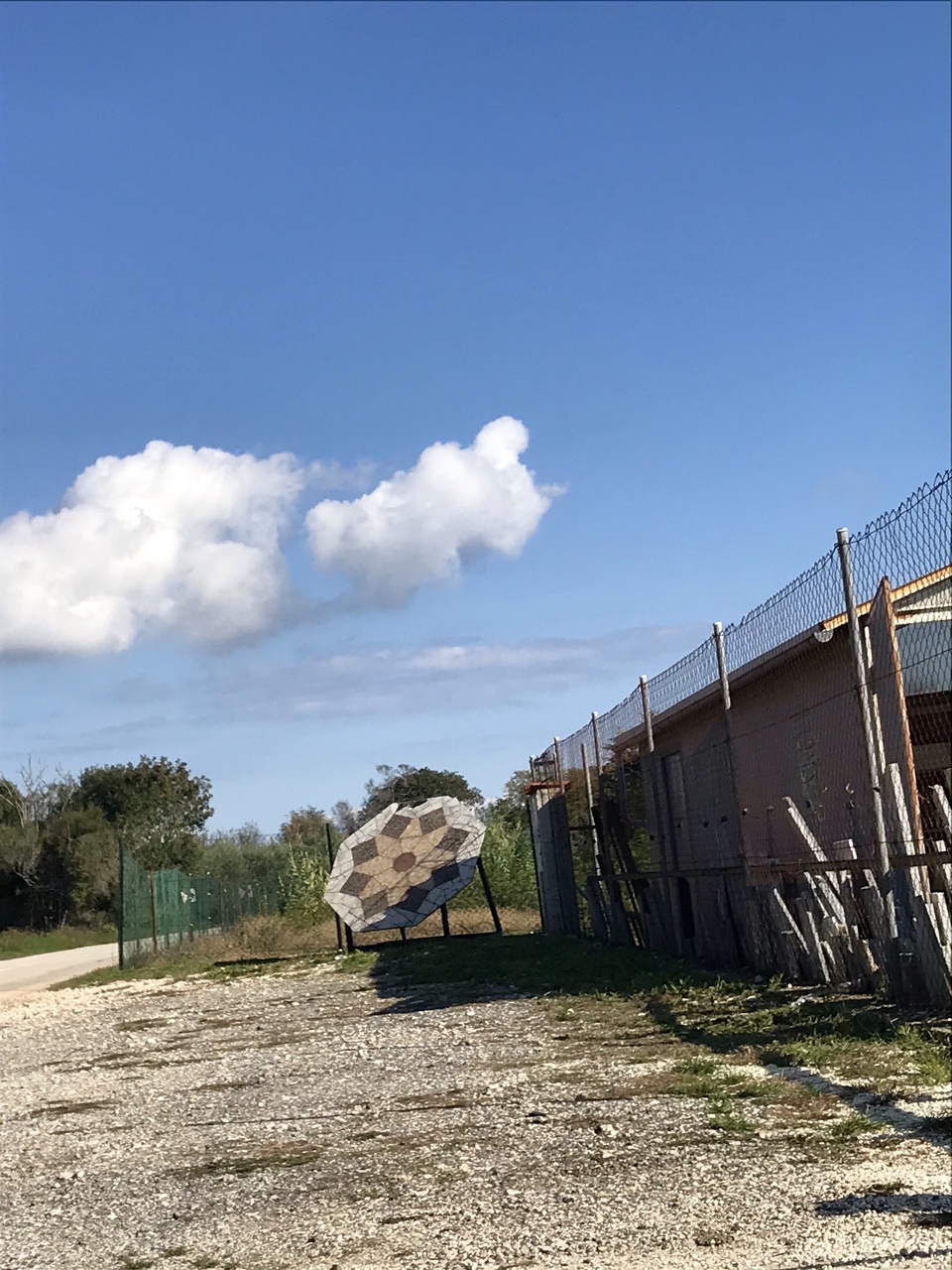 here I am close straight at the crossroads on the right and the first street white road on the left there is an unlock road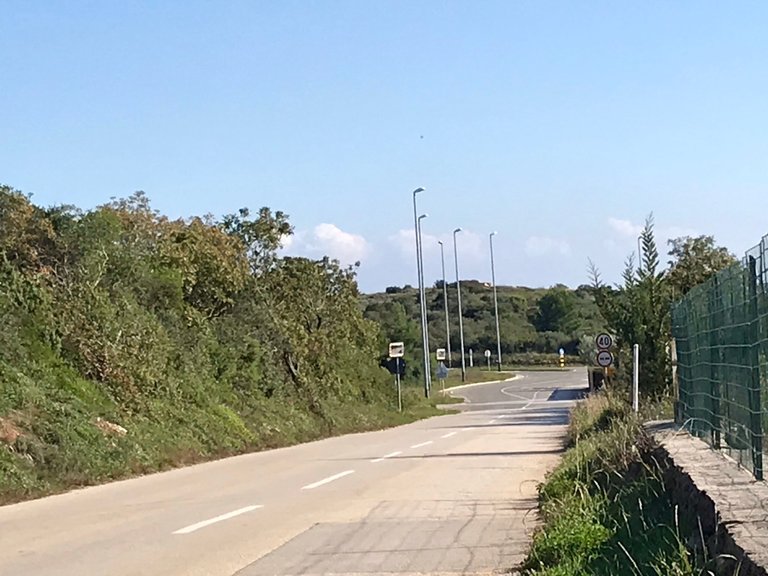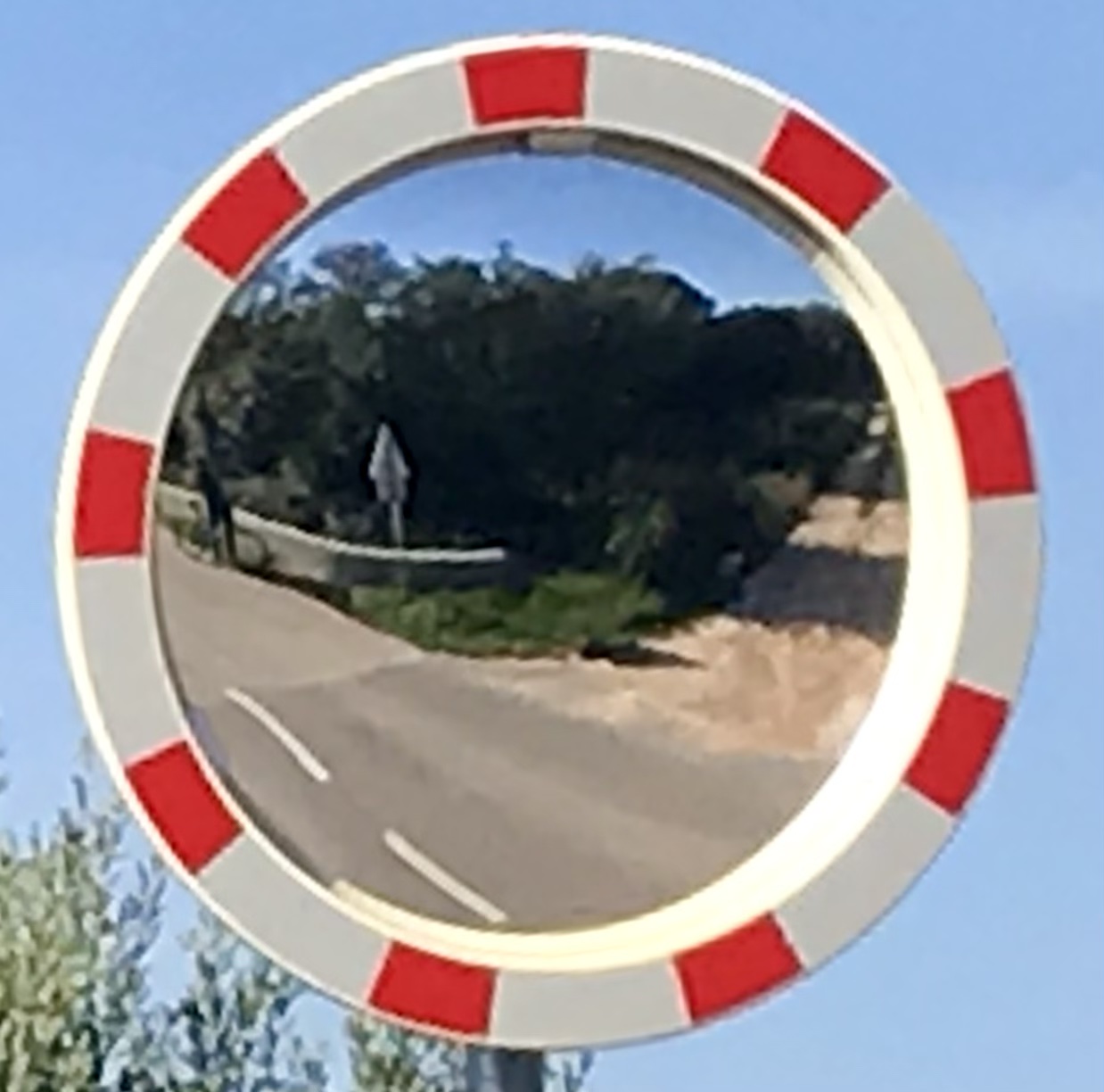 a little house appeared to me
upstairs is a wizard and i have to get rid of this evil witch when the monster spells fire then i will drink her soul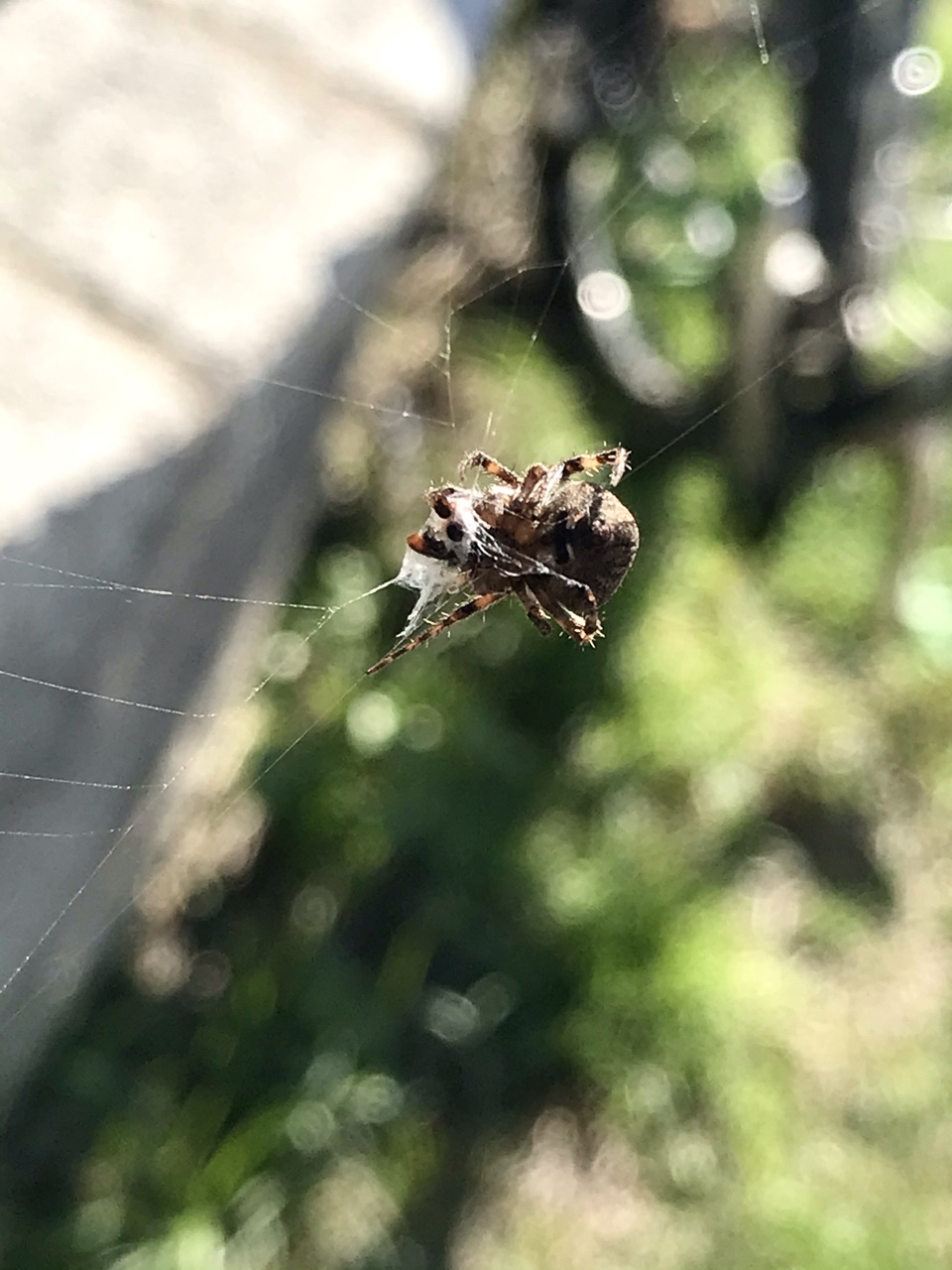 what you see jade hurry up is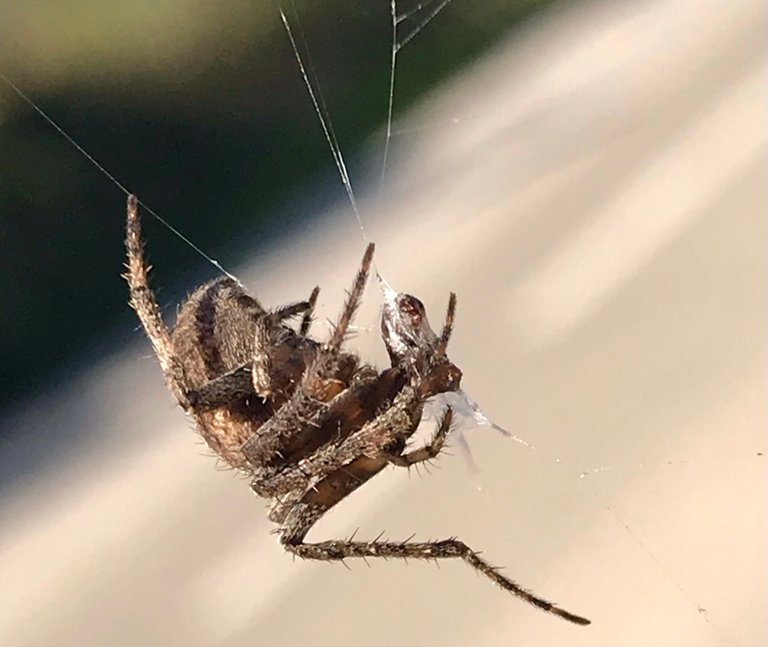 you arrived I waited a long time for your arrival. I heard you destroyed the evil witch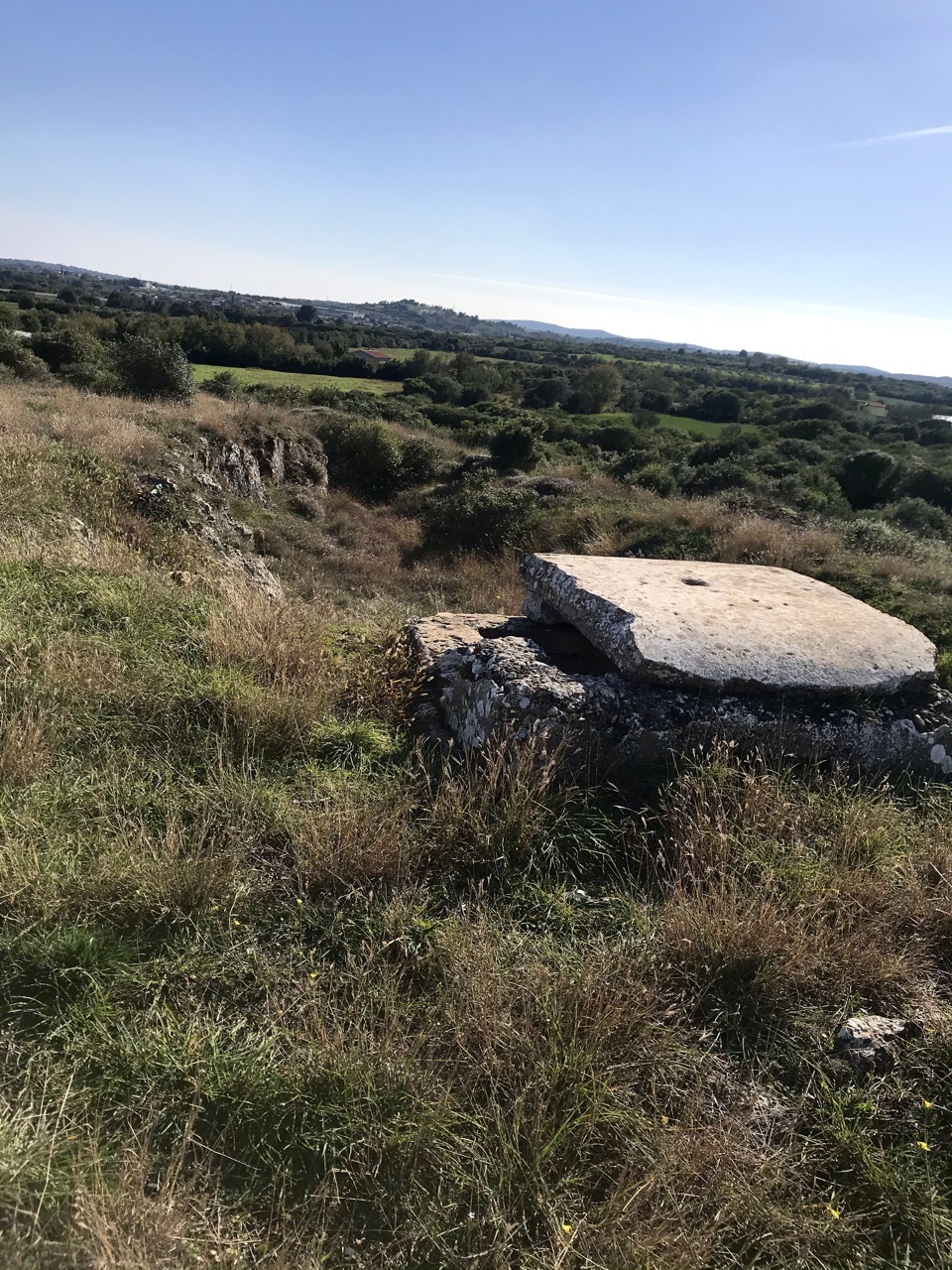 , I ripped out the heart of the evil witch,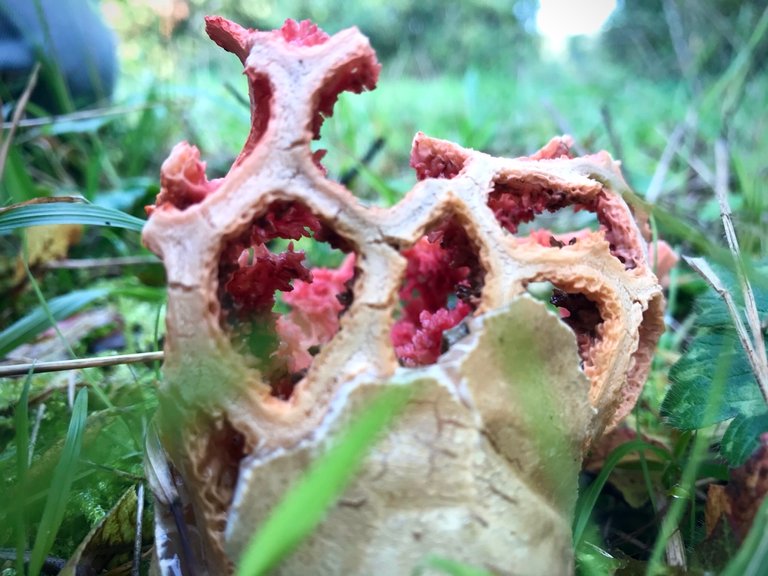 I had burned it on a large fire.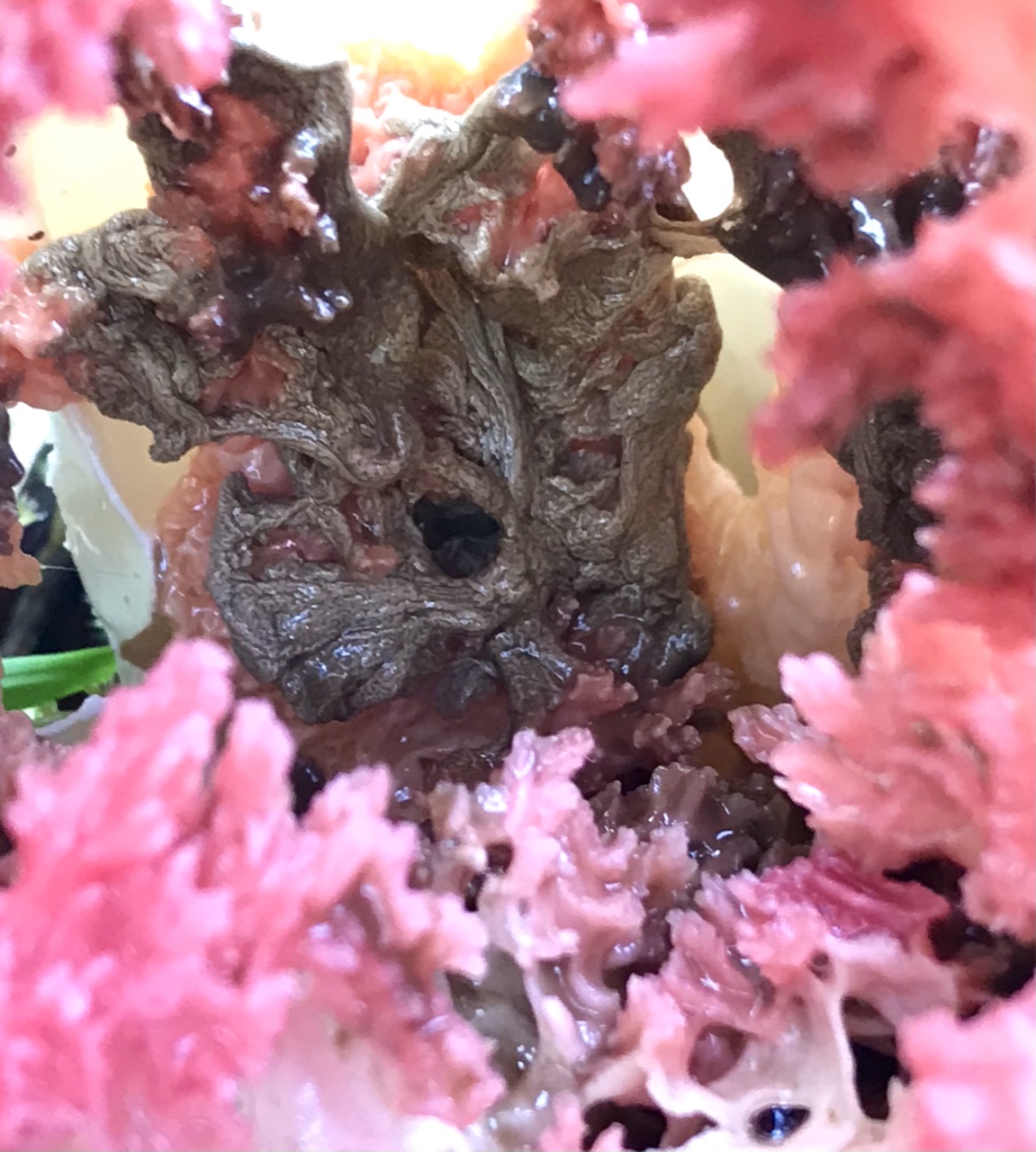 Interesting what bothers you to go through such a journey !!!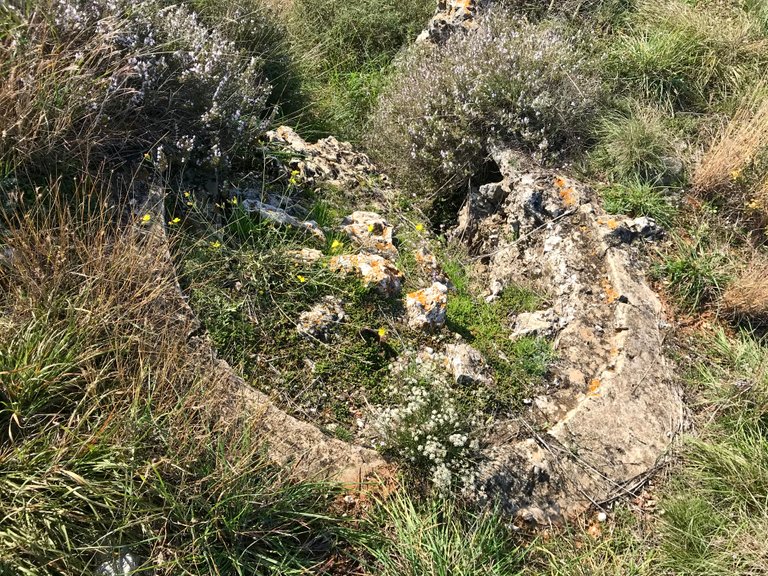 i need a recipe how to make a magic elixir that was stolen and hansel and gretel were eaten by the monster Rage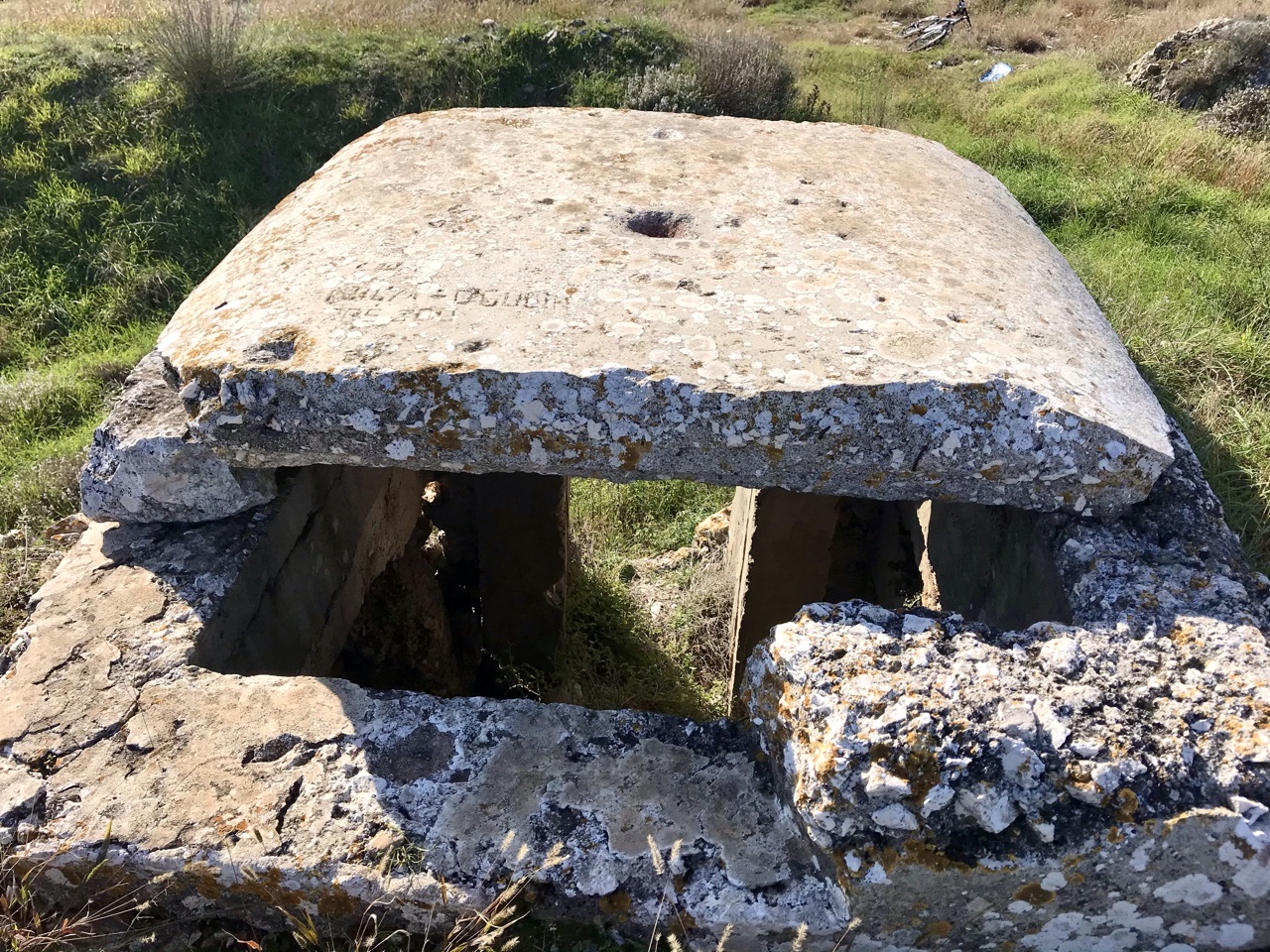 interesting ... go inside find the path you see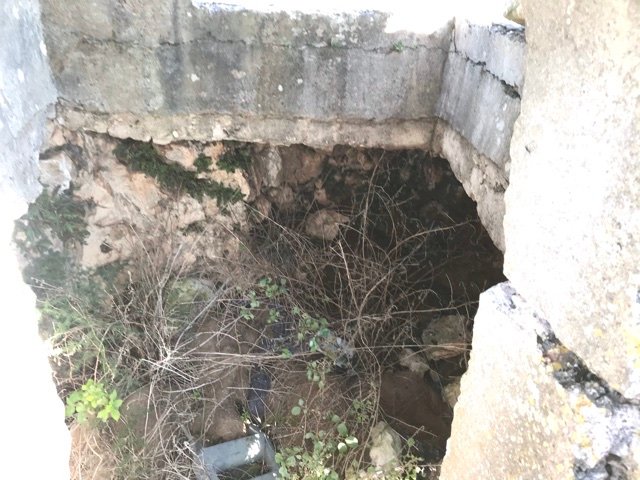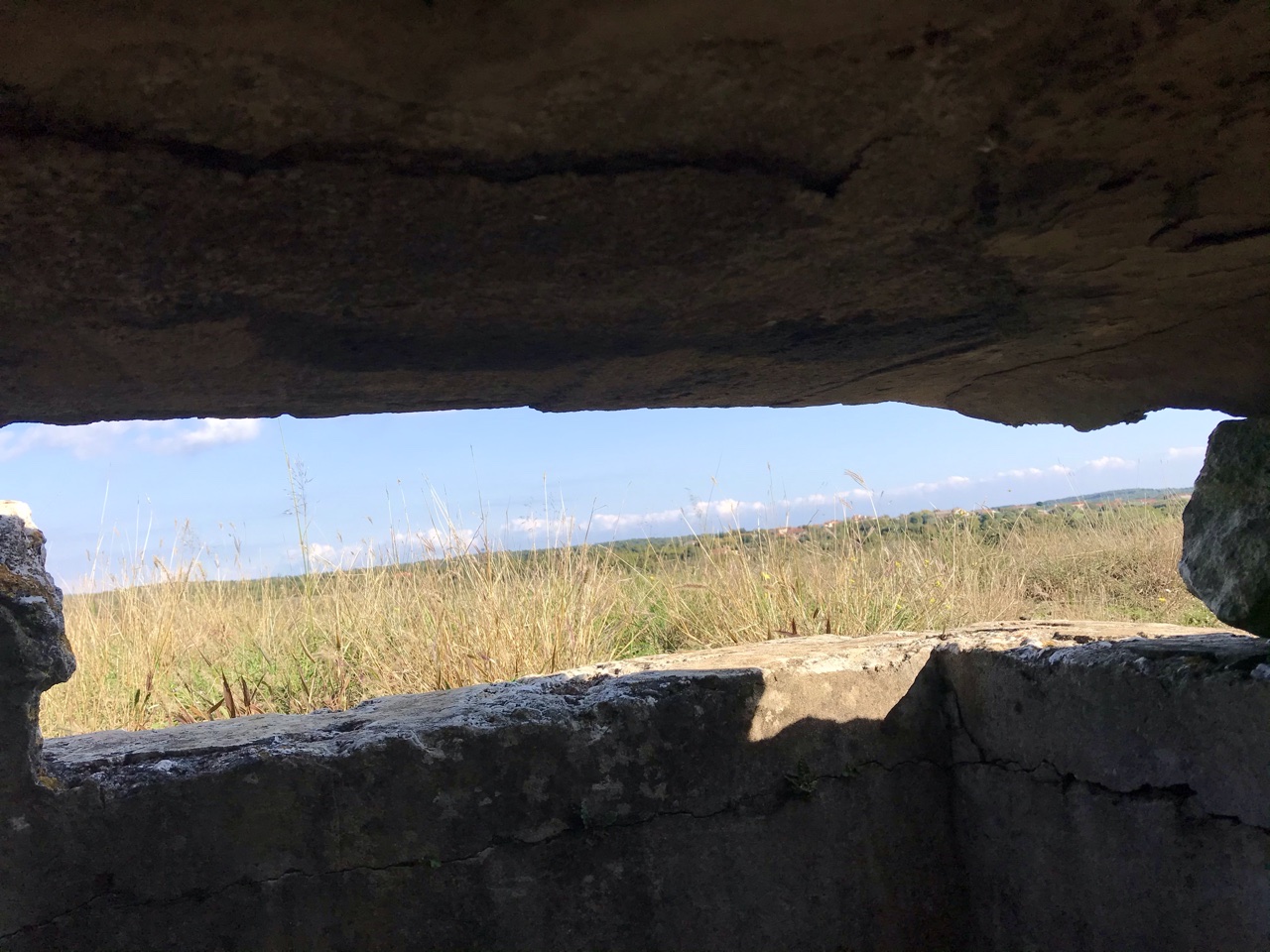 come up to this hollow I'll take you to the other end of town Stoja there's a powerful Wizard who knows the recipe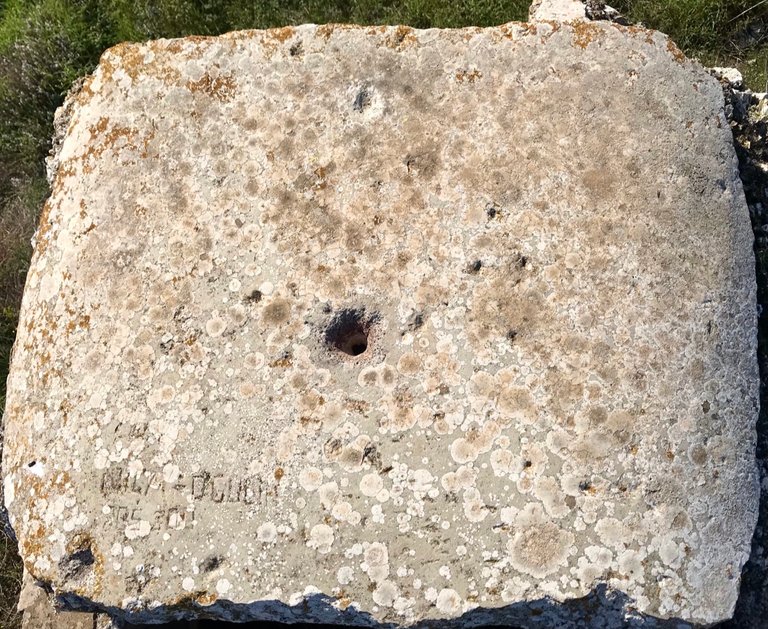 sit down we move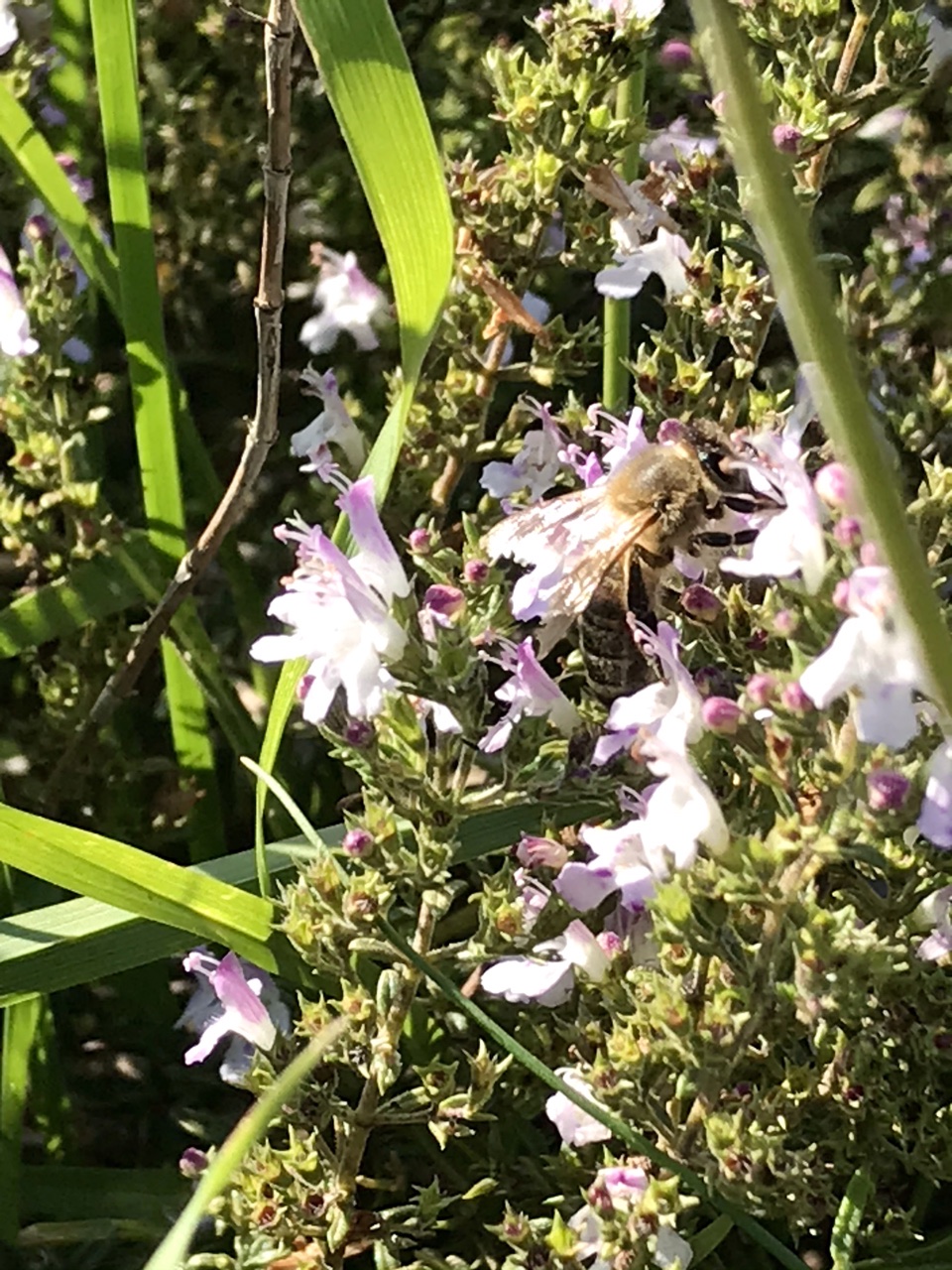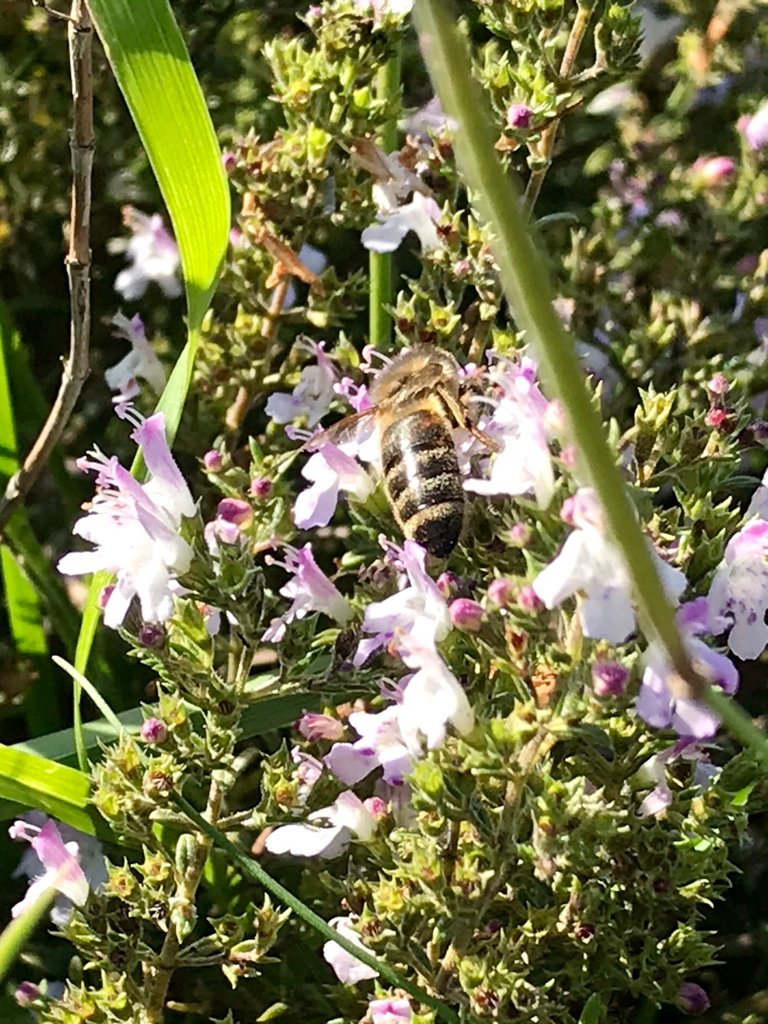 we pass the monsters guarding the Wizard's entrance Karl Rojc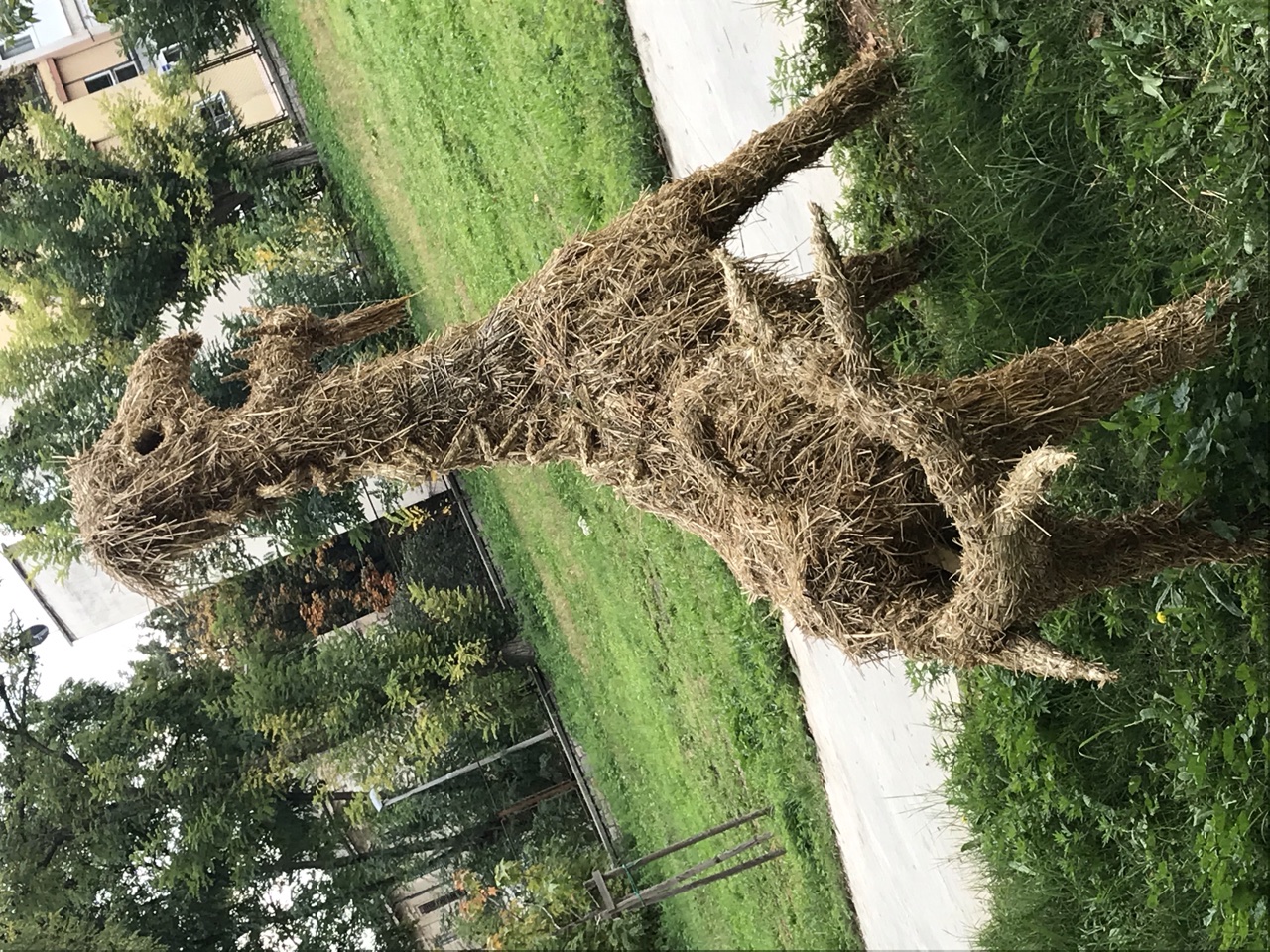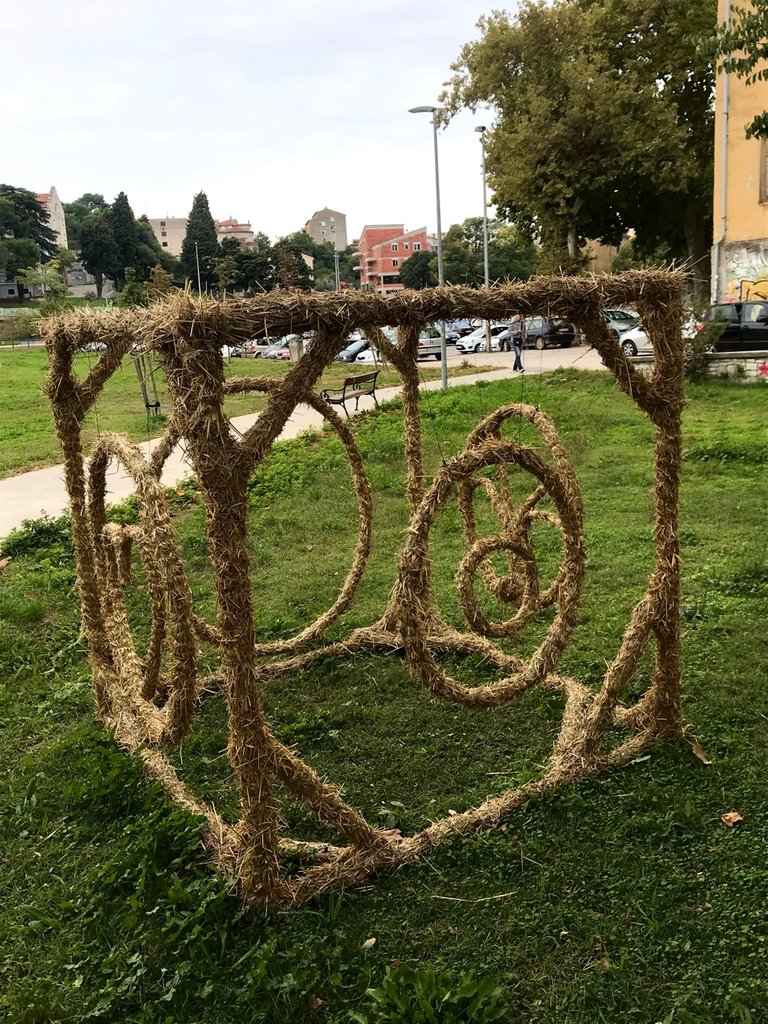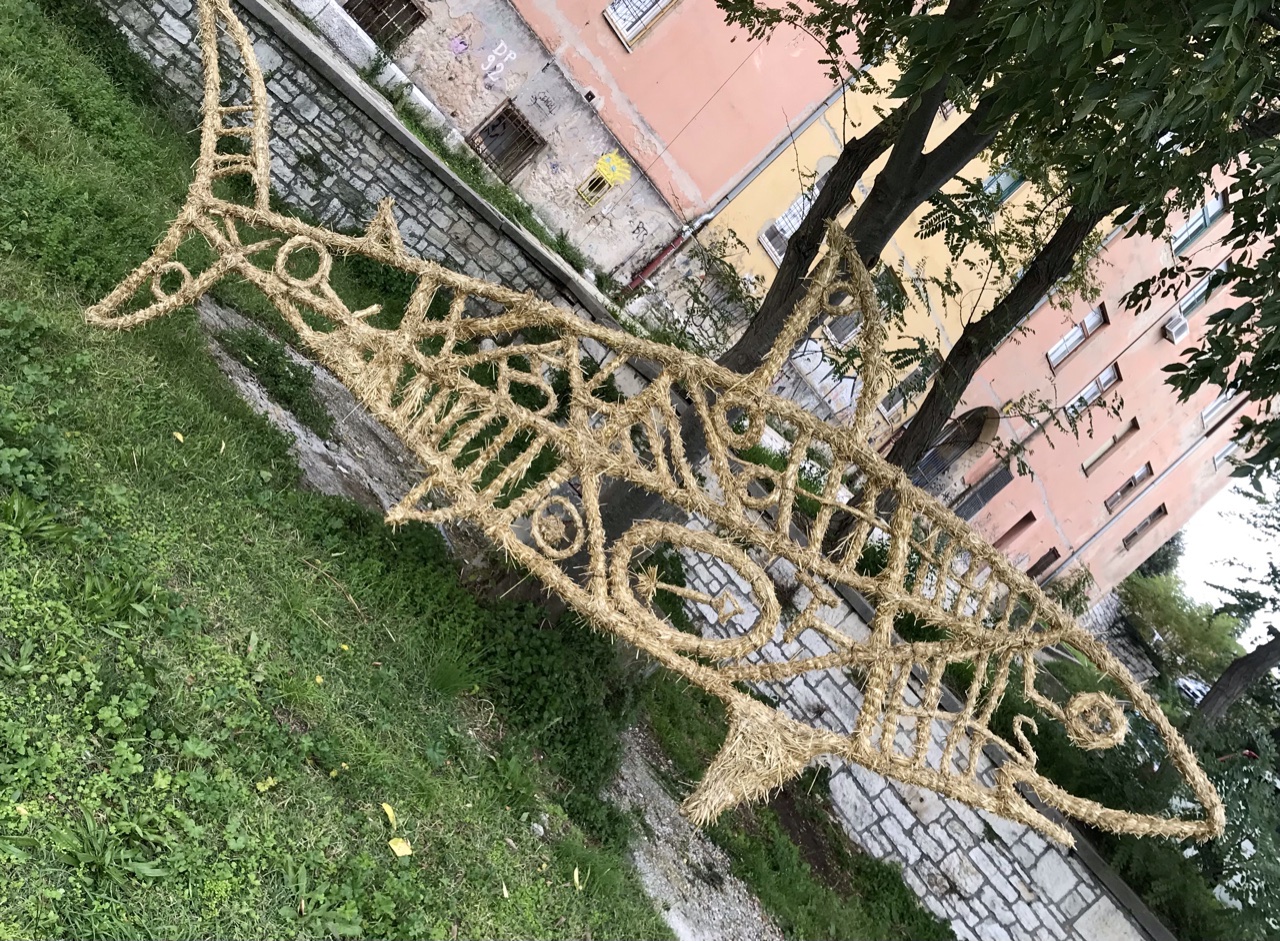 we arrived Recipe Wizard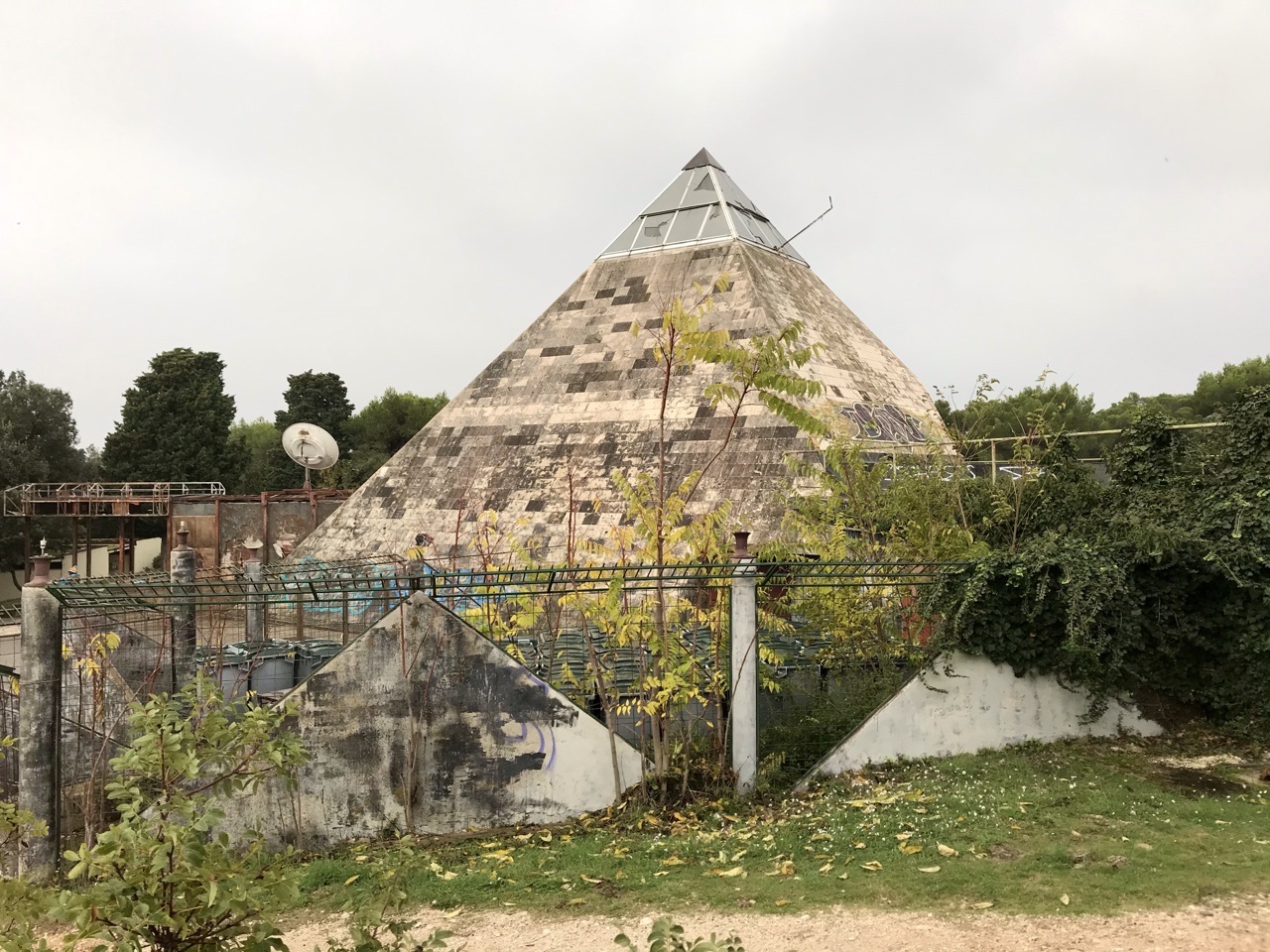 to make the right thing you have to drink hydrolate, I cooked 12 bay leaves that you will pour into the bath and take a bath. And that little drop is your Elixir
I go back and I'm hungry. . near the house where the wizard took me there is a small crane shop which is magical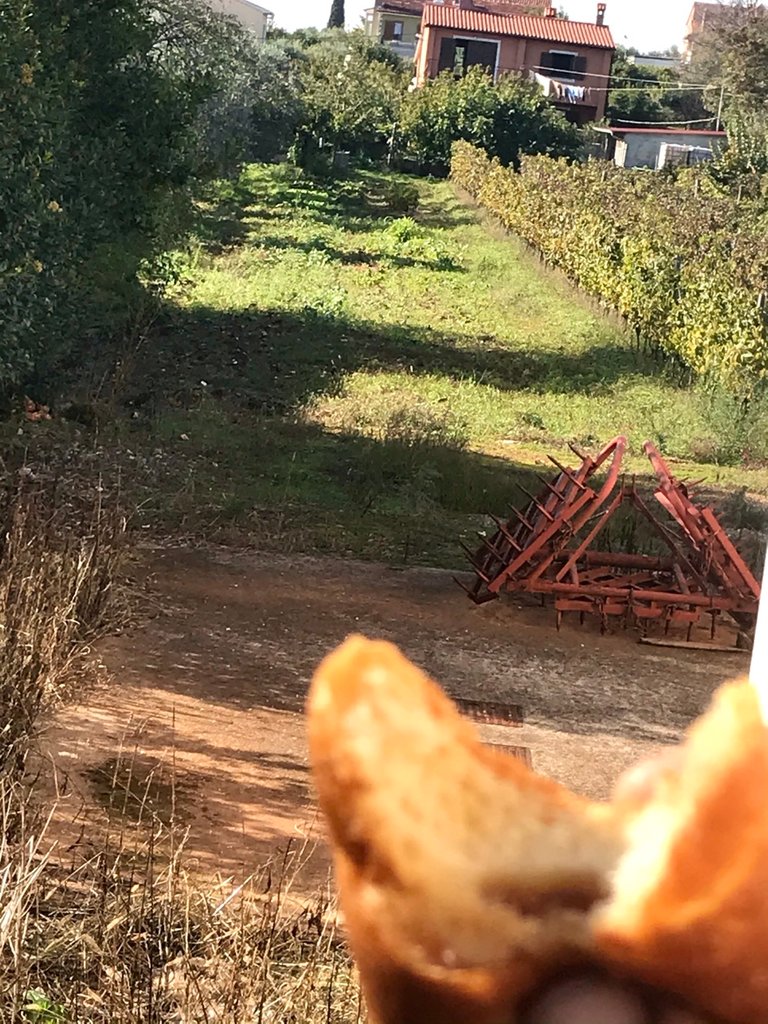 what is this !!!! The evil witch gave the children sweets and turned them into what you see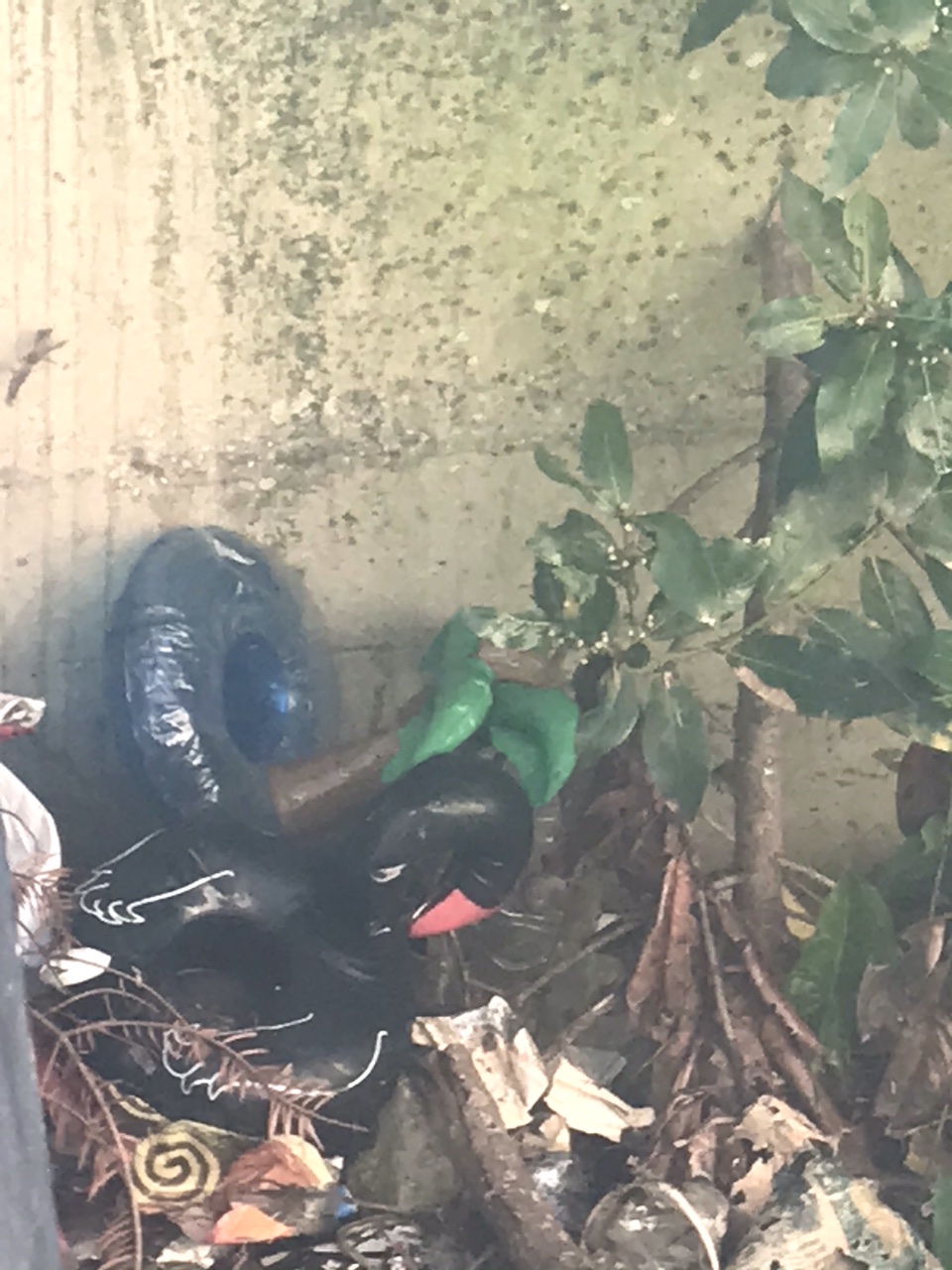 here comes another go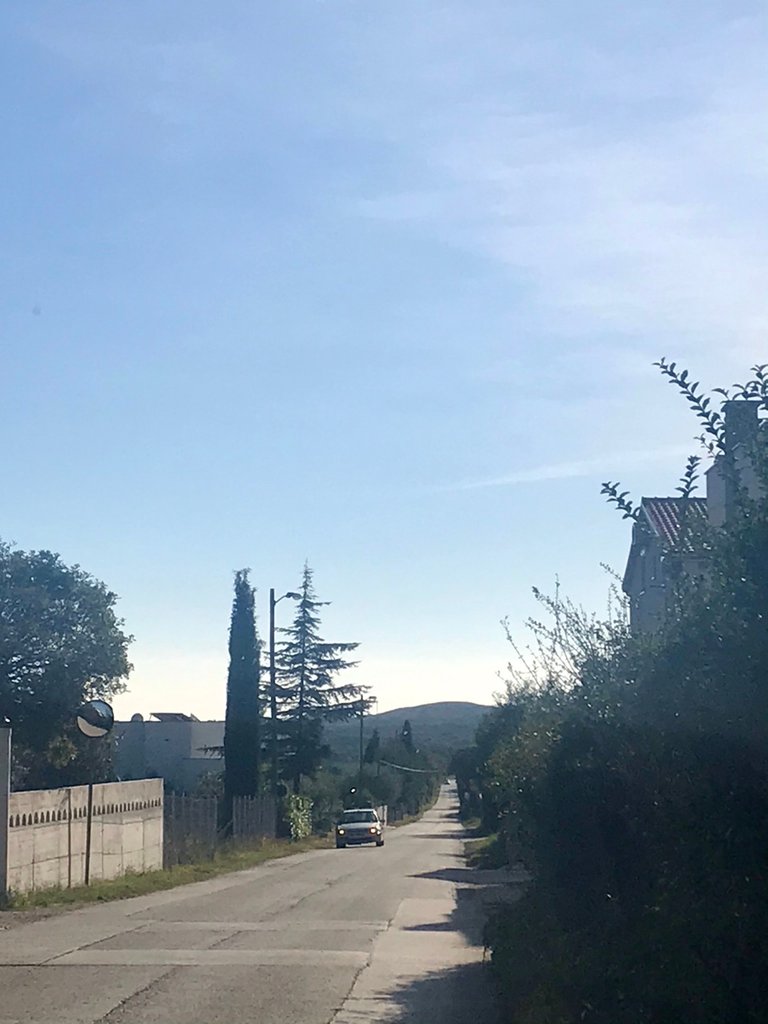 I set off and the fight was fierce but I managed to use rarely the powerful magic that saved me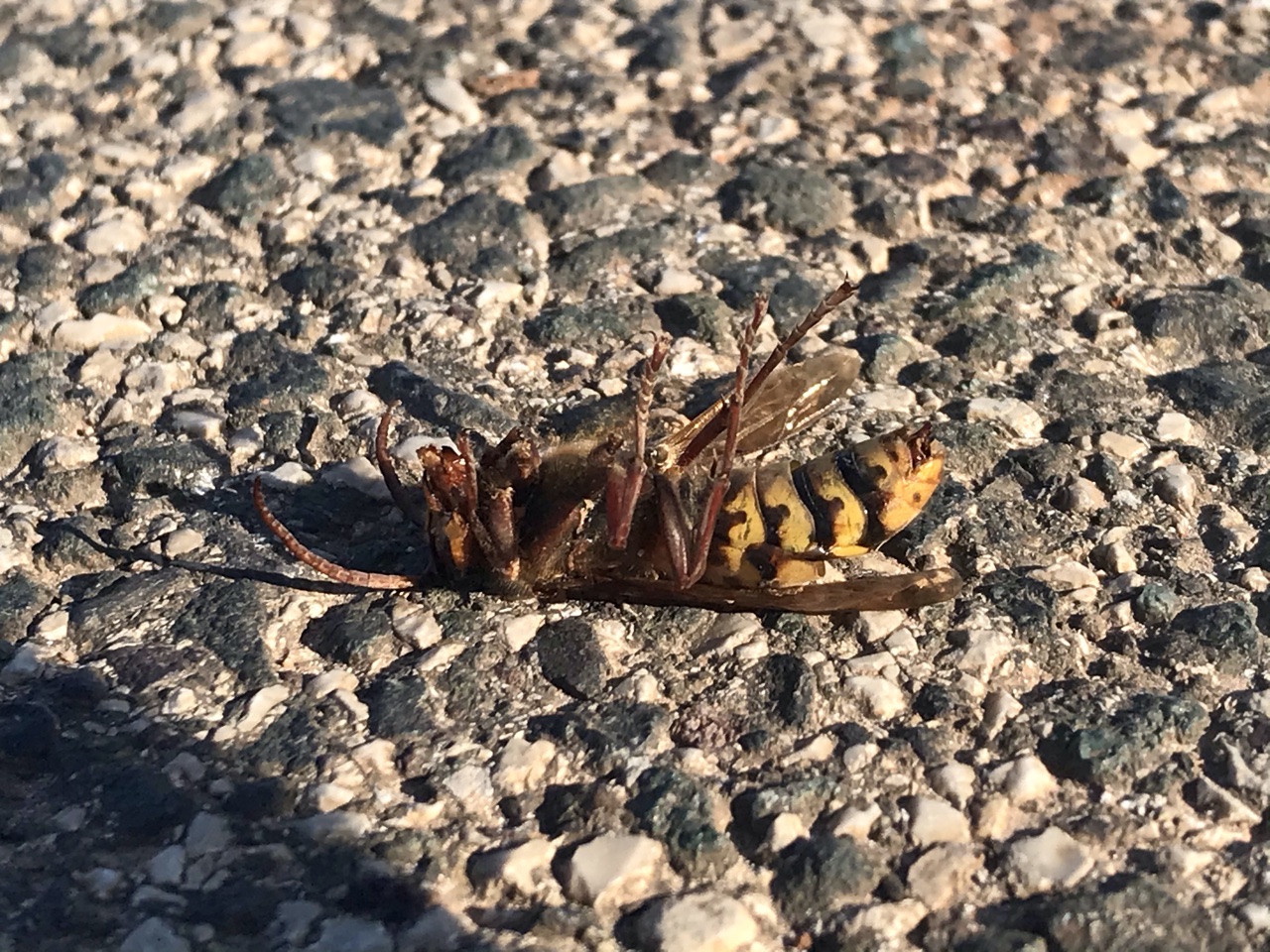 I came across the Wizard of the Wind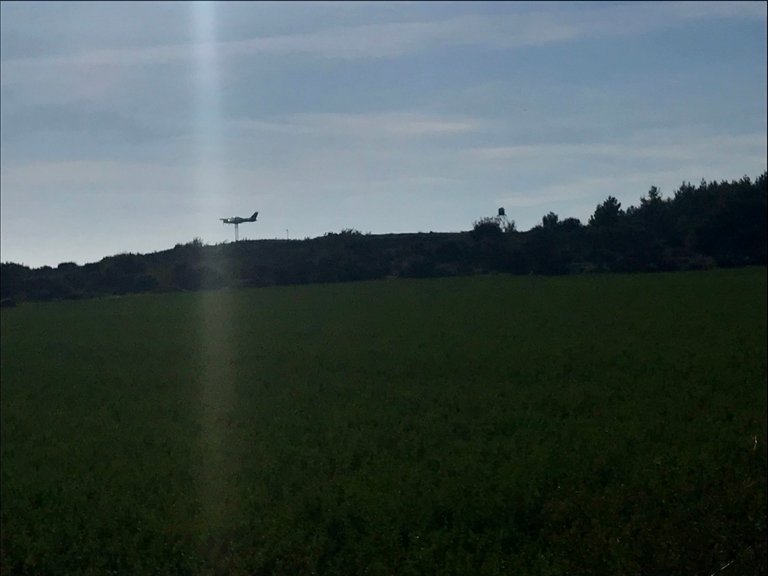 he told me the air must be magical.
I continued on and came across a butcher's shop in Medulin, a small magic food store, the right place to restore the Health of Magic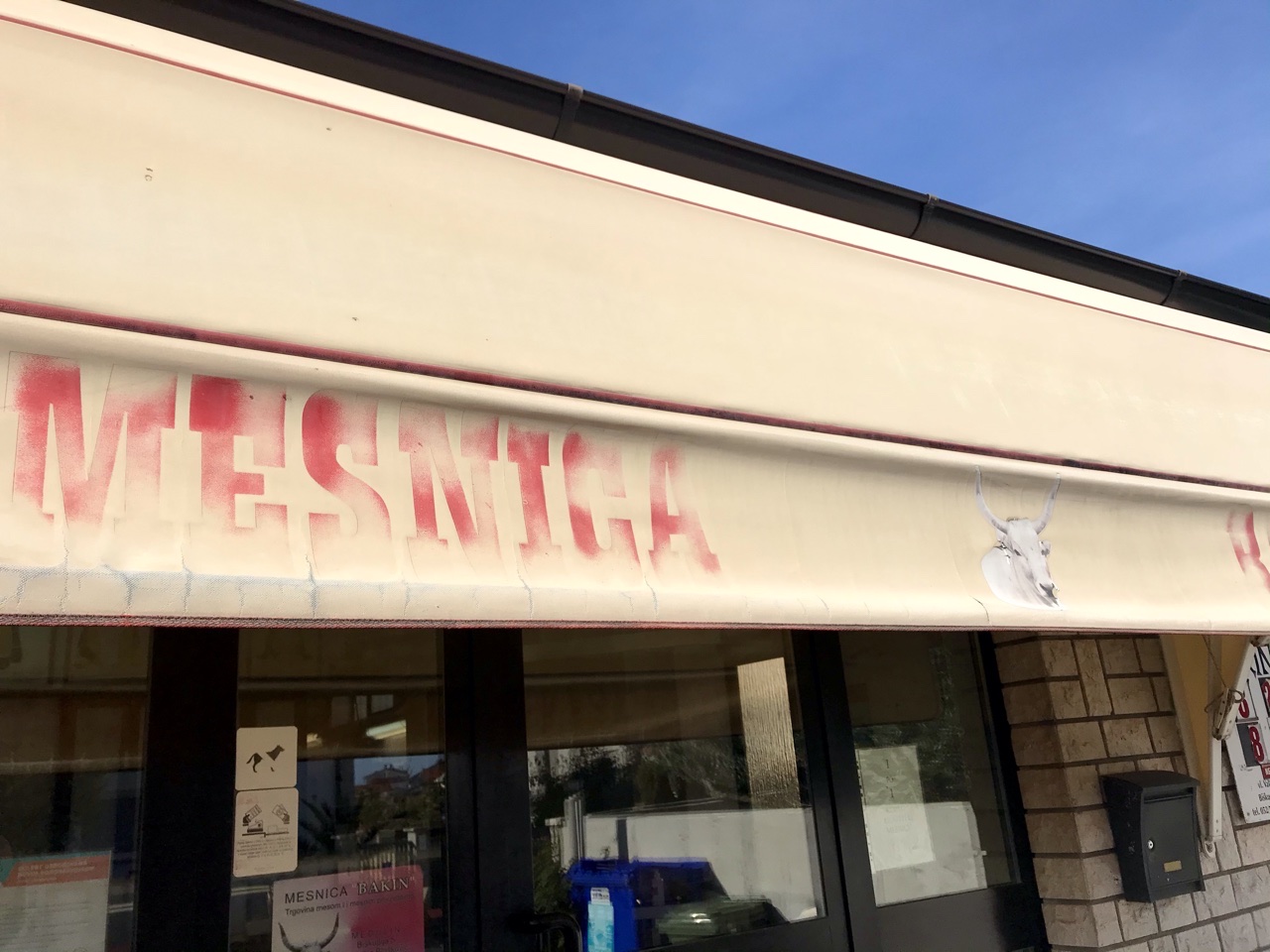 make a Magical Mlower only when the sunset begins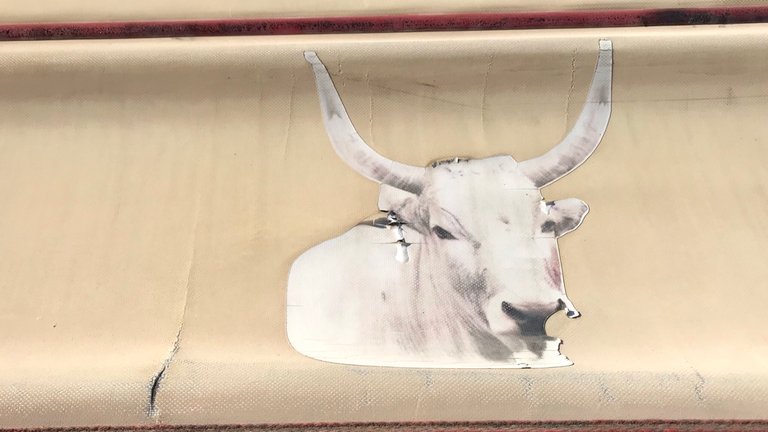 finally home these are food ingredients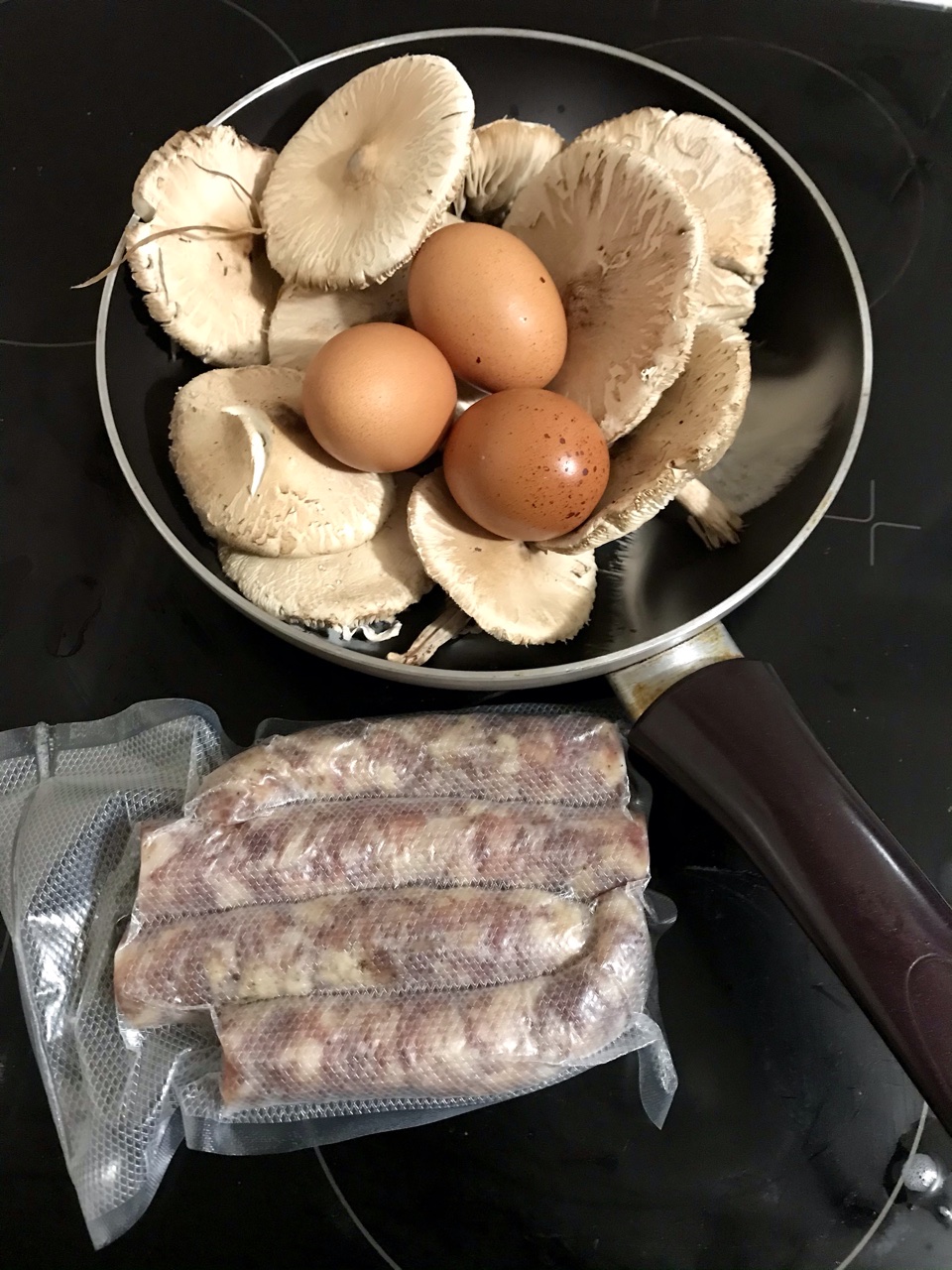 begins the preparation of the Health of Magic and the sunset just in time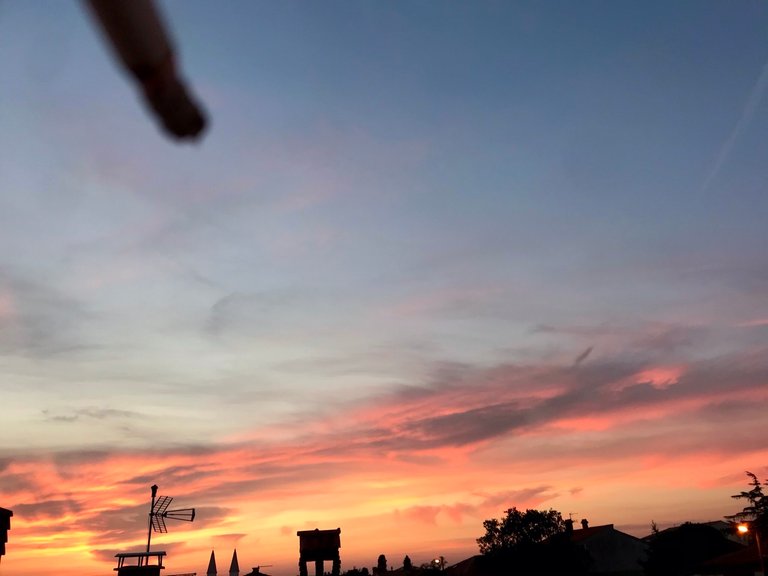 I made a magic flower.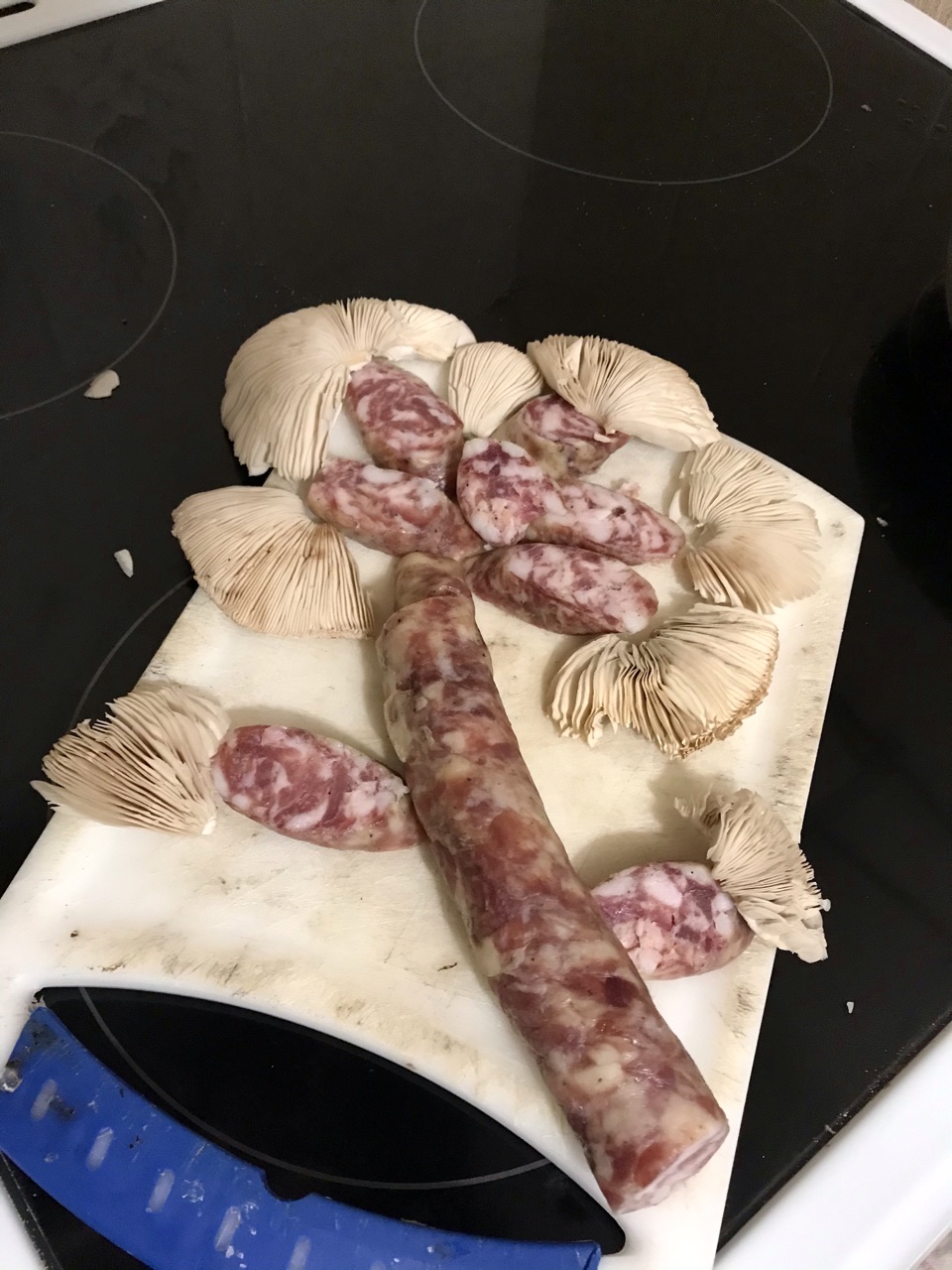 I used a special spell on mushrooms to become magic mushrooms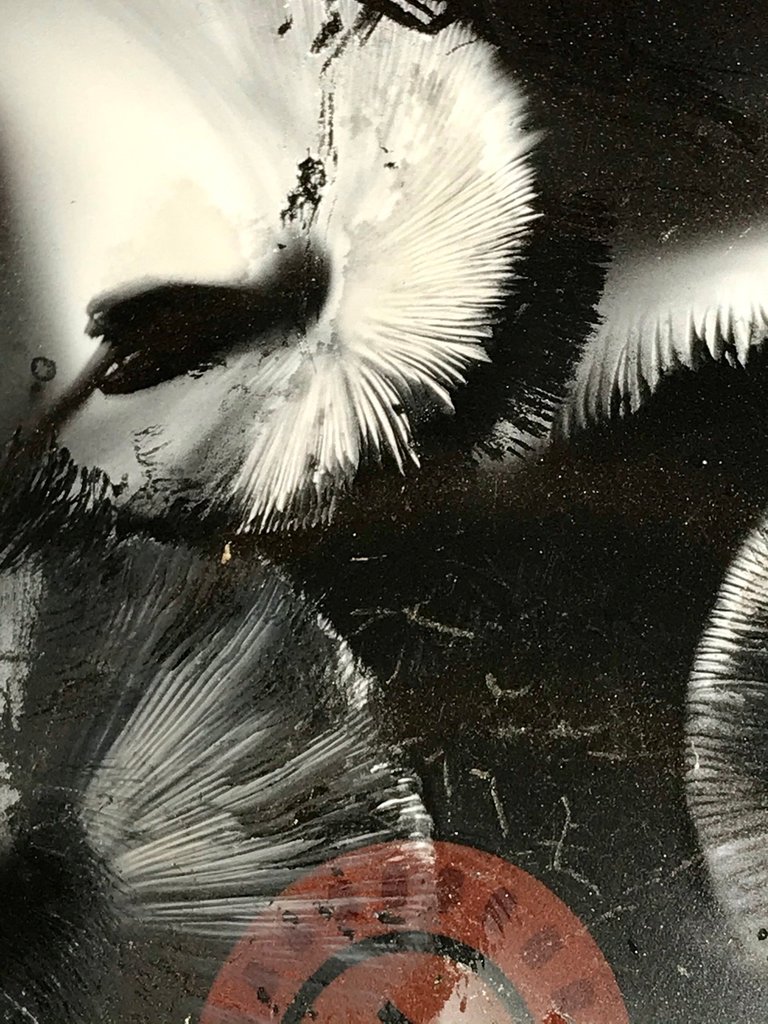 prepared first fat sausages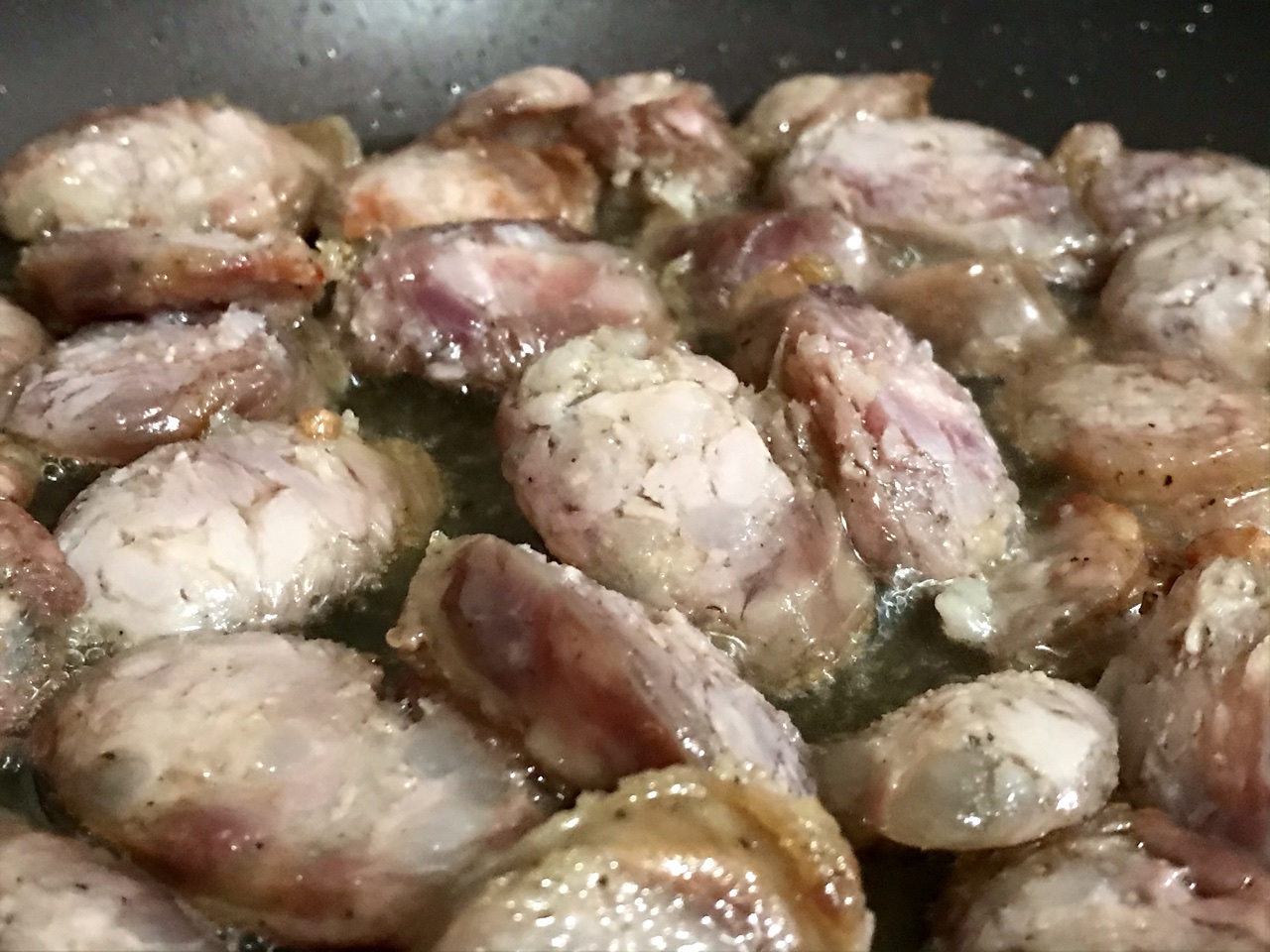 I took them out and put in the mushrooms to prepare in that magical scent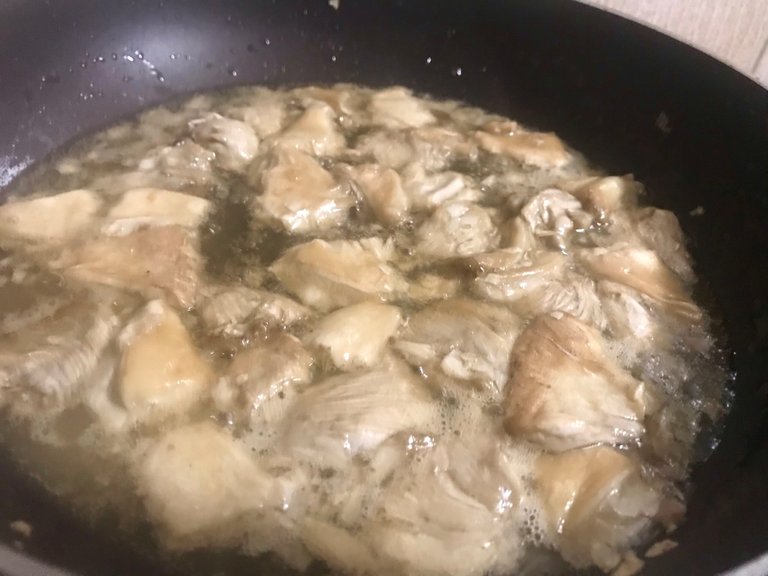 I put the magical herbs Wild Yarrow and meadow Sage in the eggs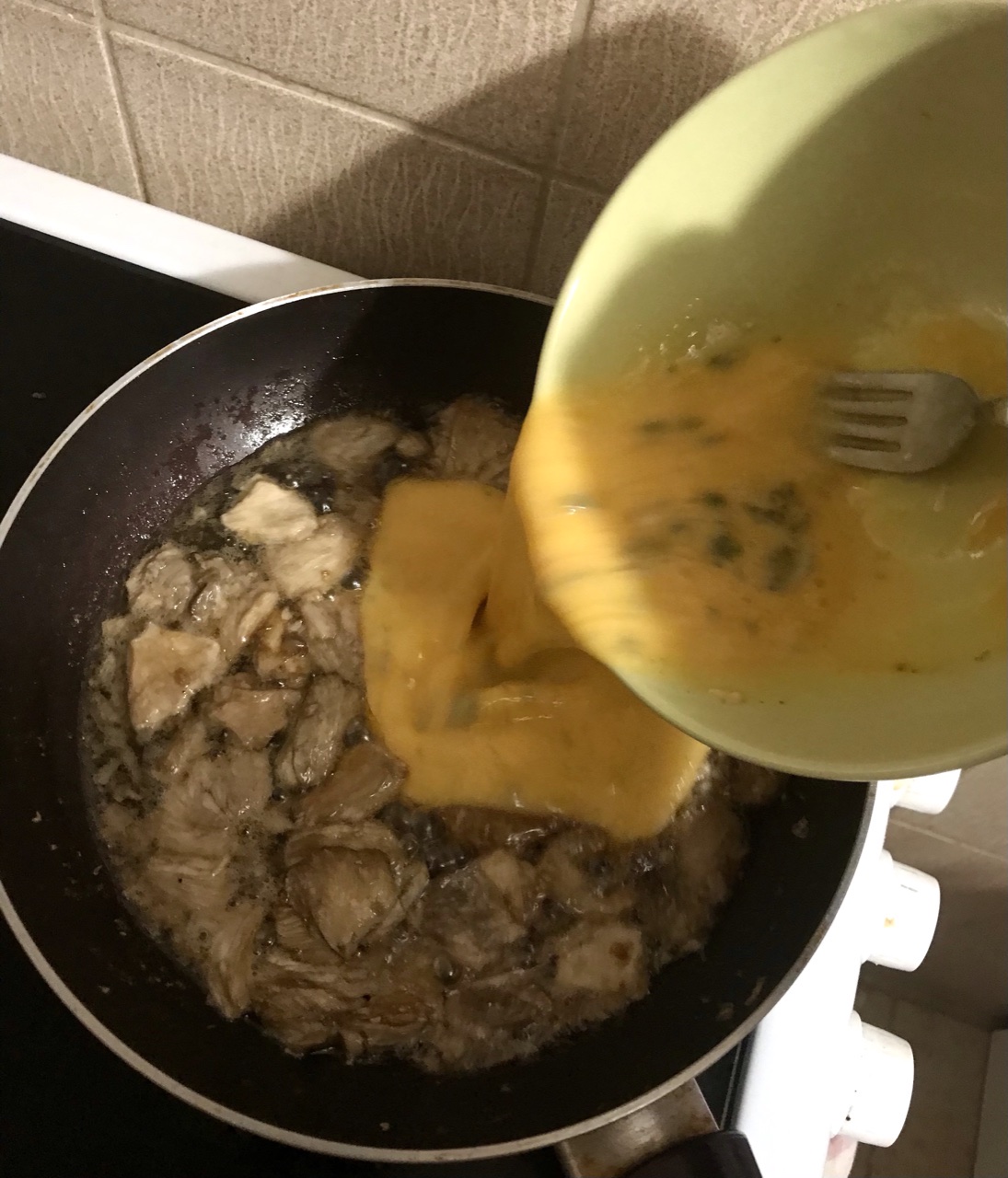 re-inserted the roasted sausages to connect the flavors and aromas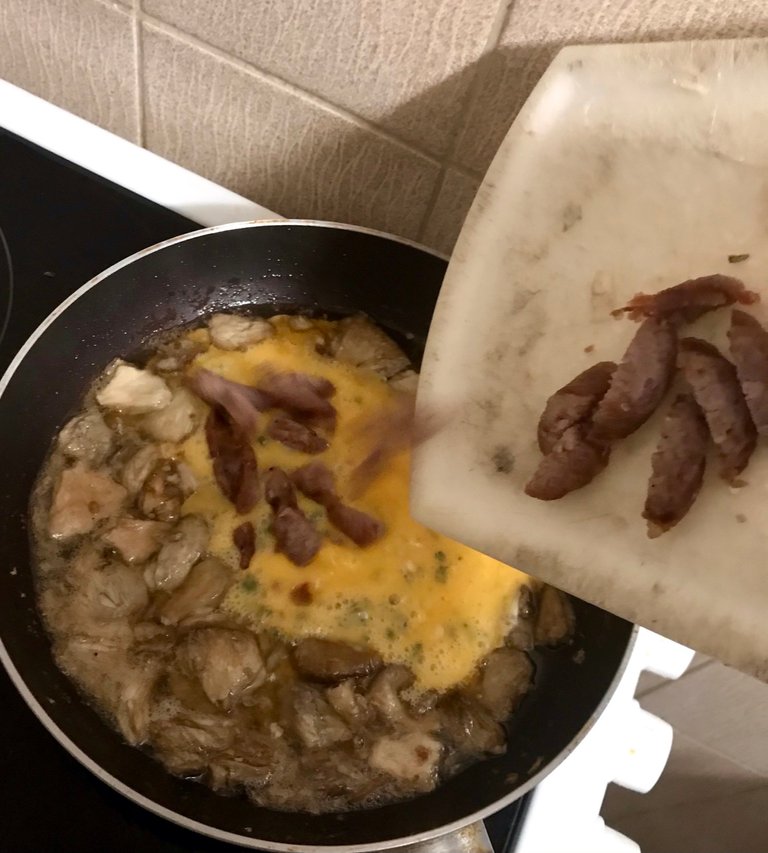 I mix it with a magic wand and when it's ready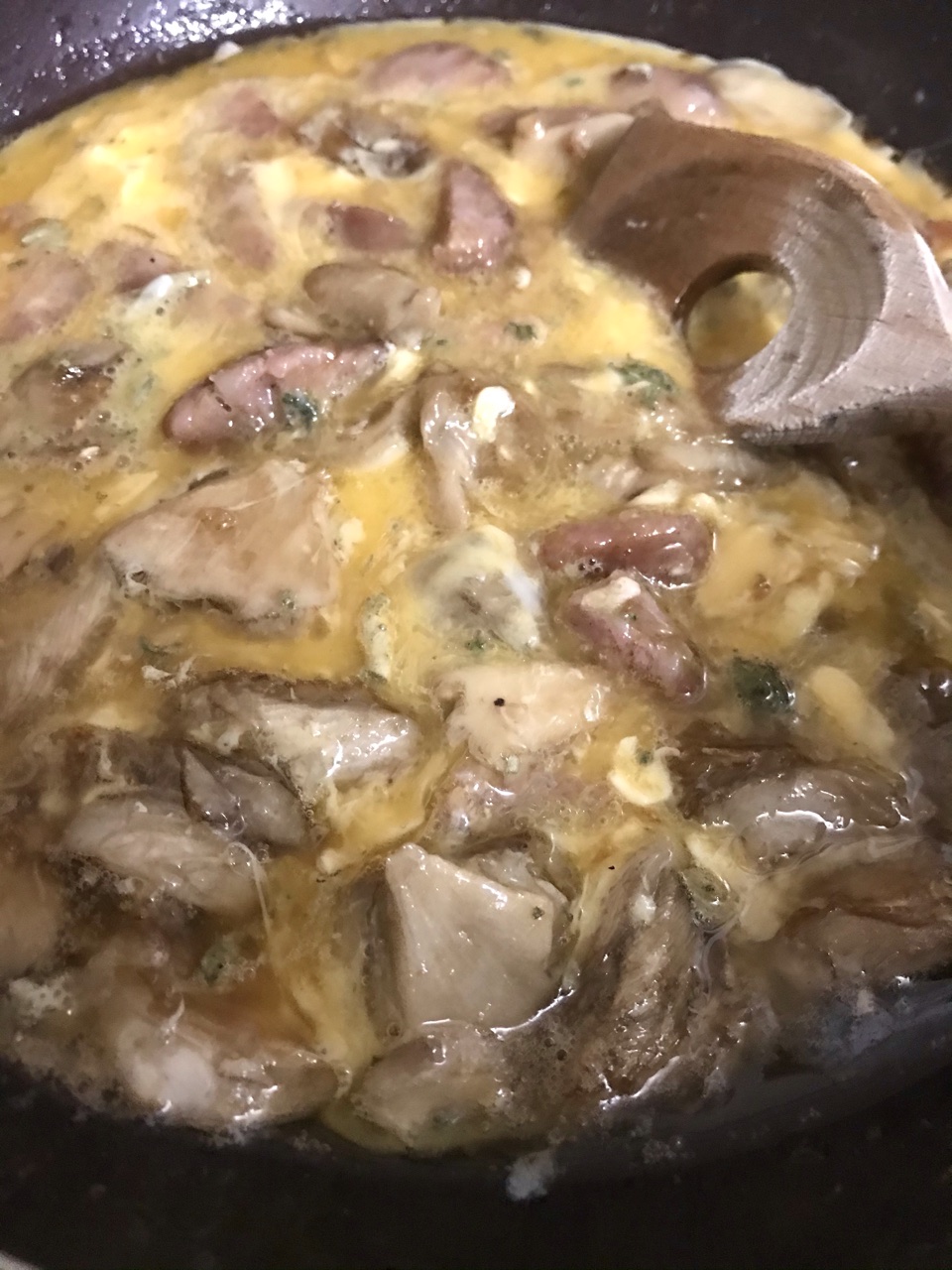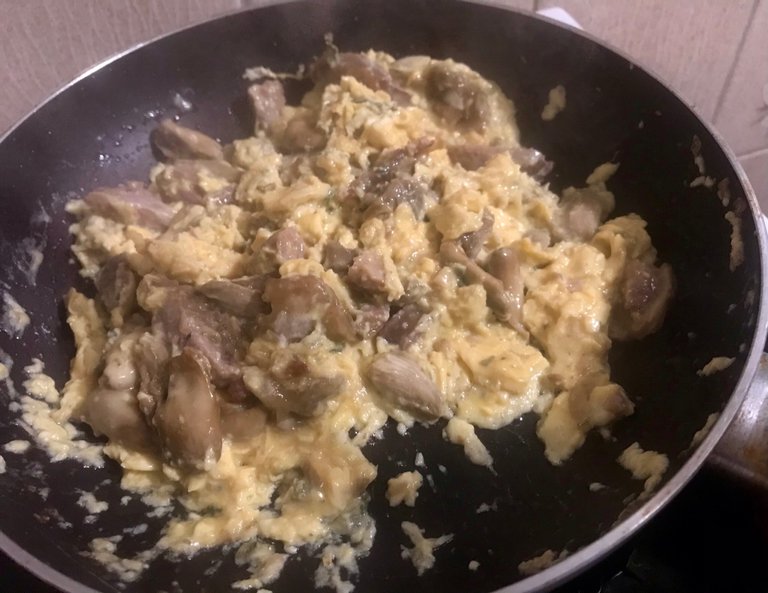 and served magical food to recover Health Magic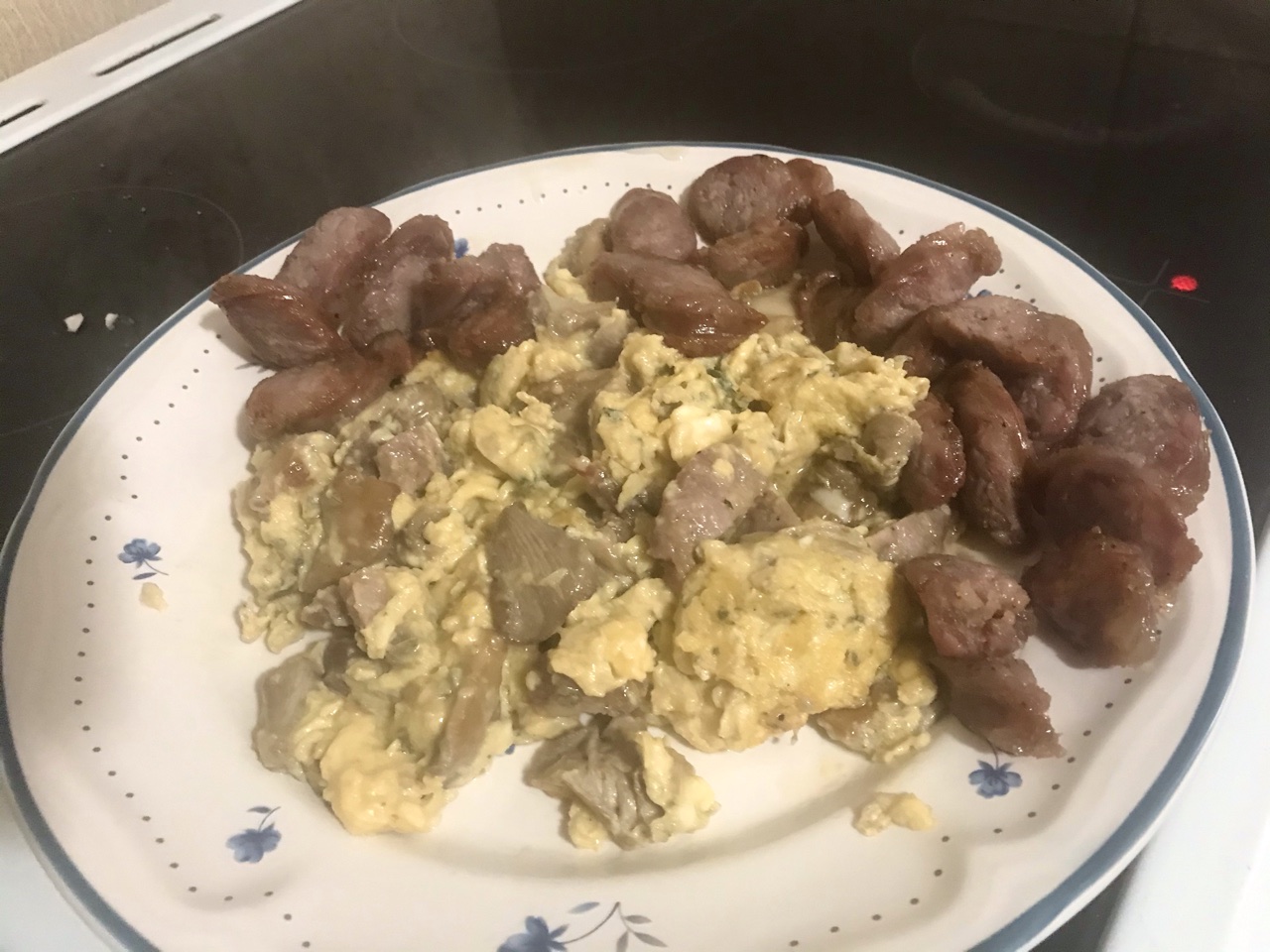 I prepared my Magic Alchemical Lab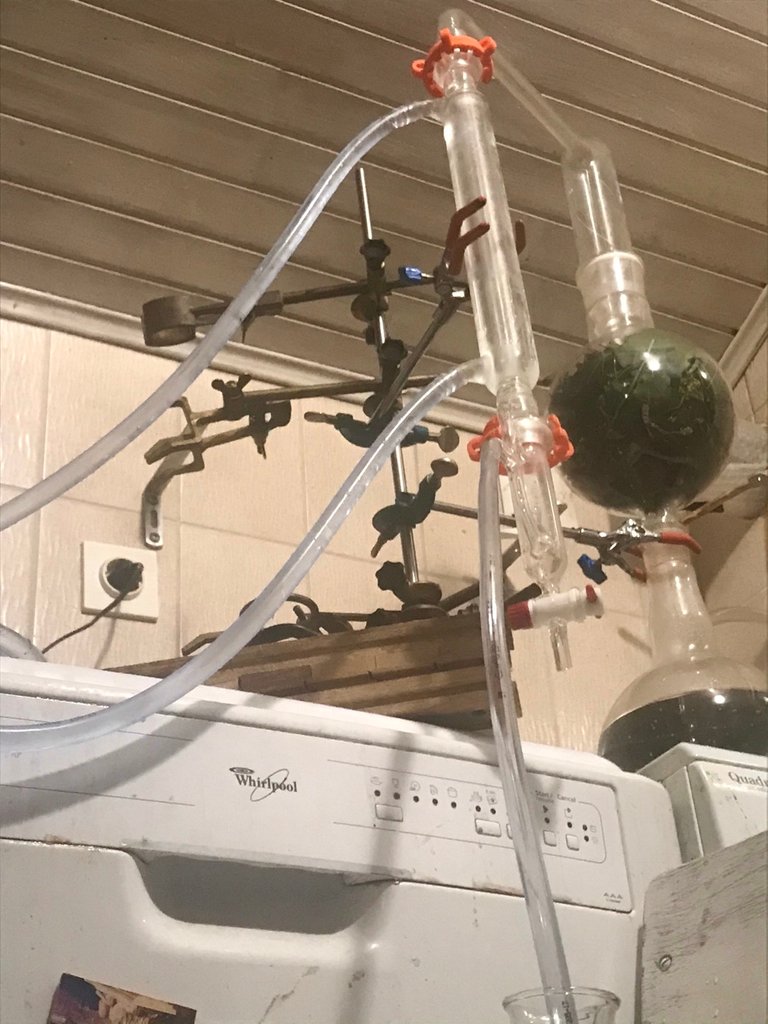 room temperature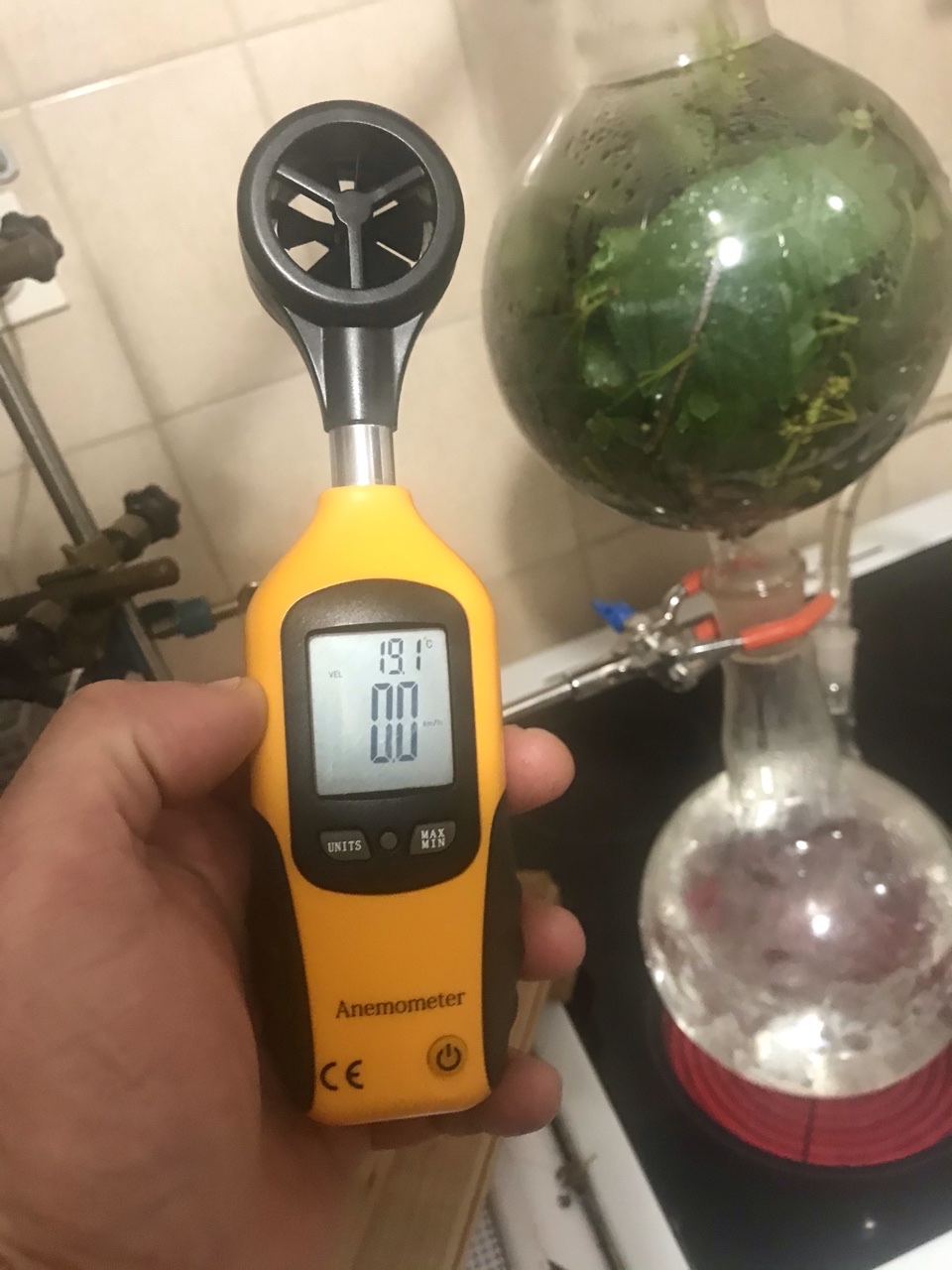 creation has begun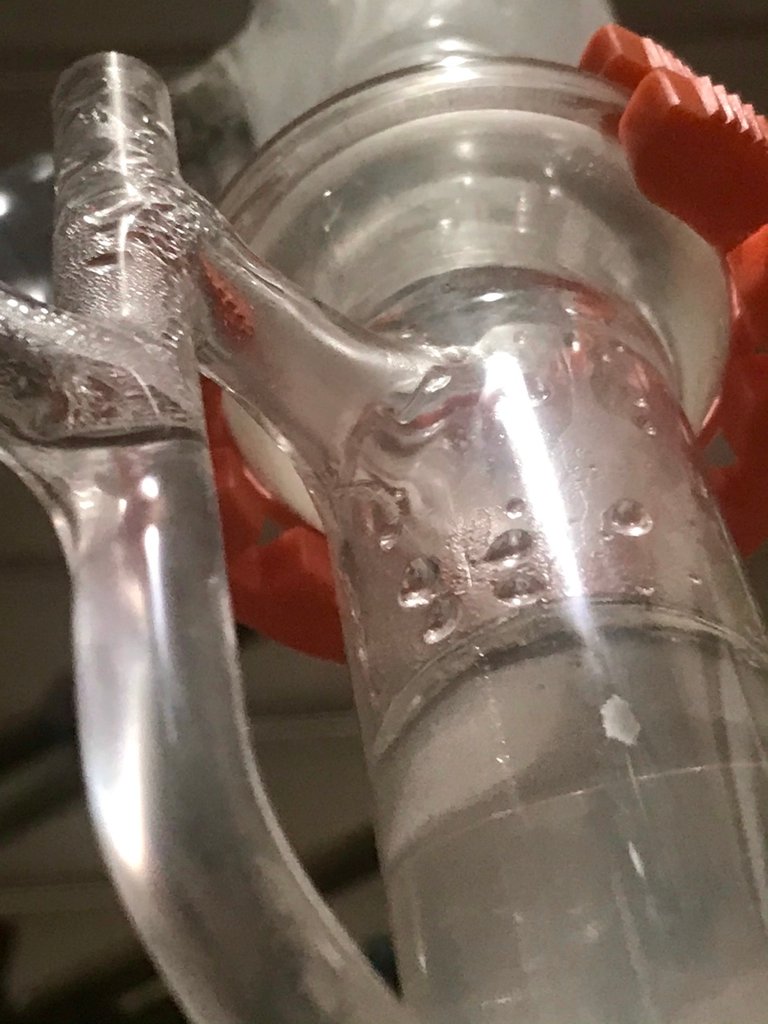 the wizard in the store gave me this piece he said I would start the magic of creating the Magic Elixir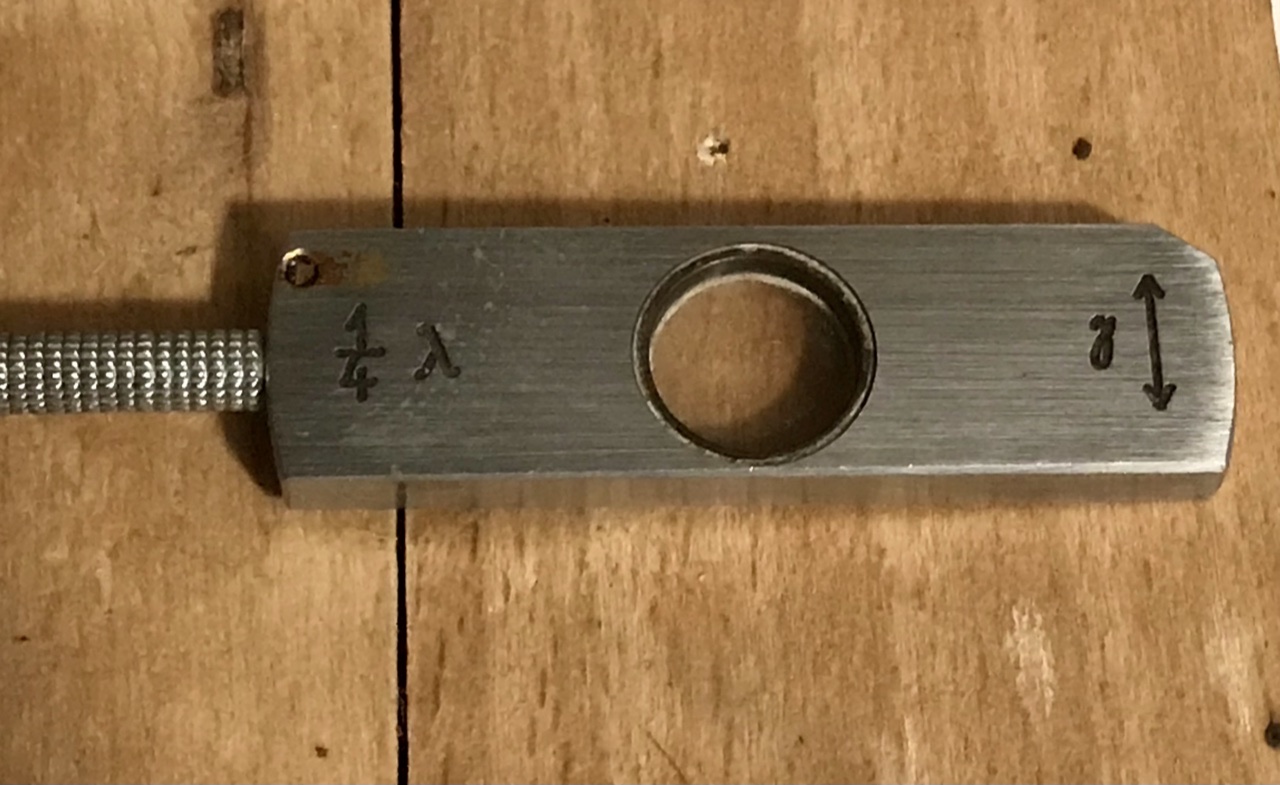 since I don't know what it is for and what are the magic inscriptions I used it like this to see how much oil is in the hydrolate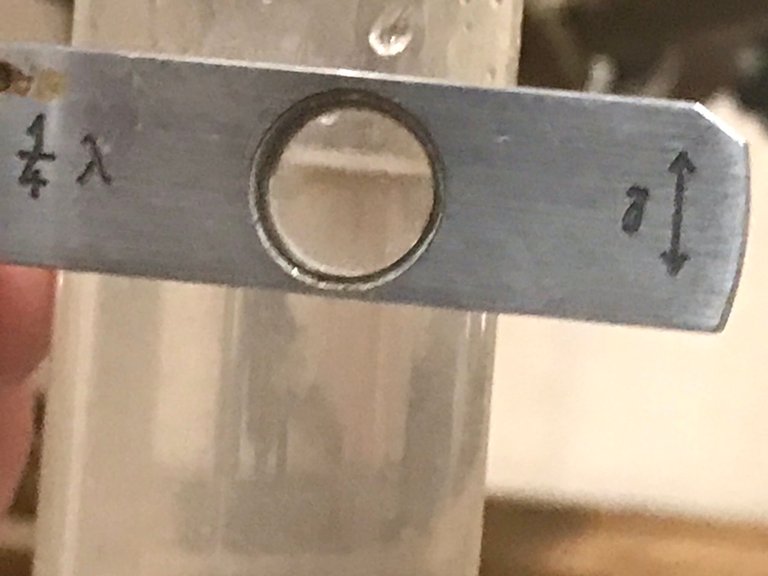 the flavored water got a nice golden color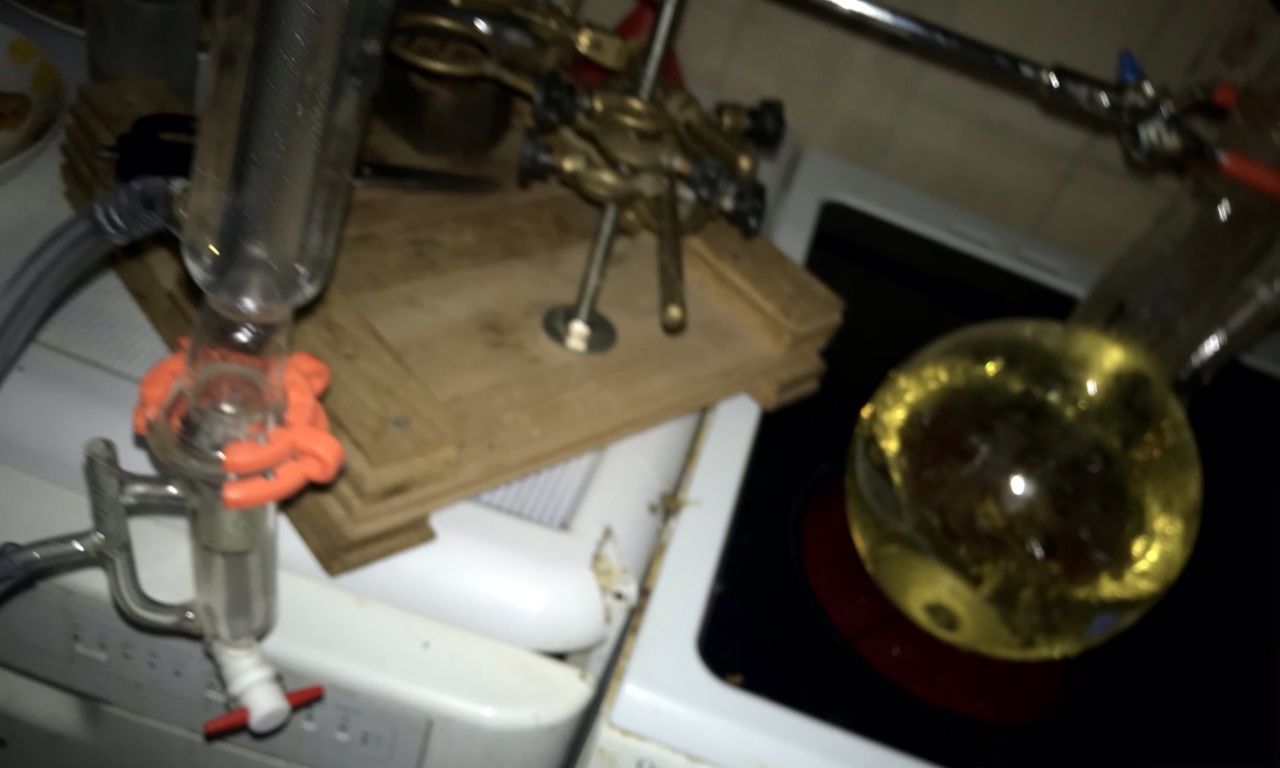 the temperature in the hydrolate flask is odd below the water surface 0 degrees
and does not freeze but is nicely transparent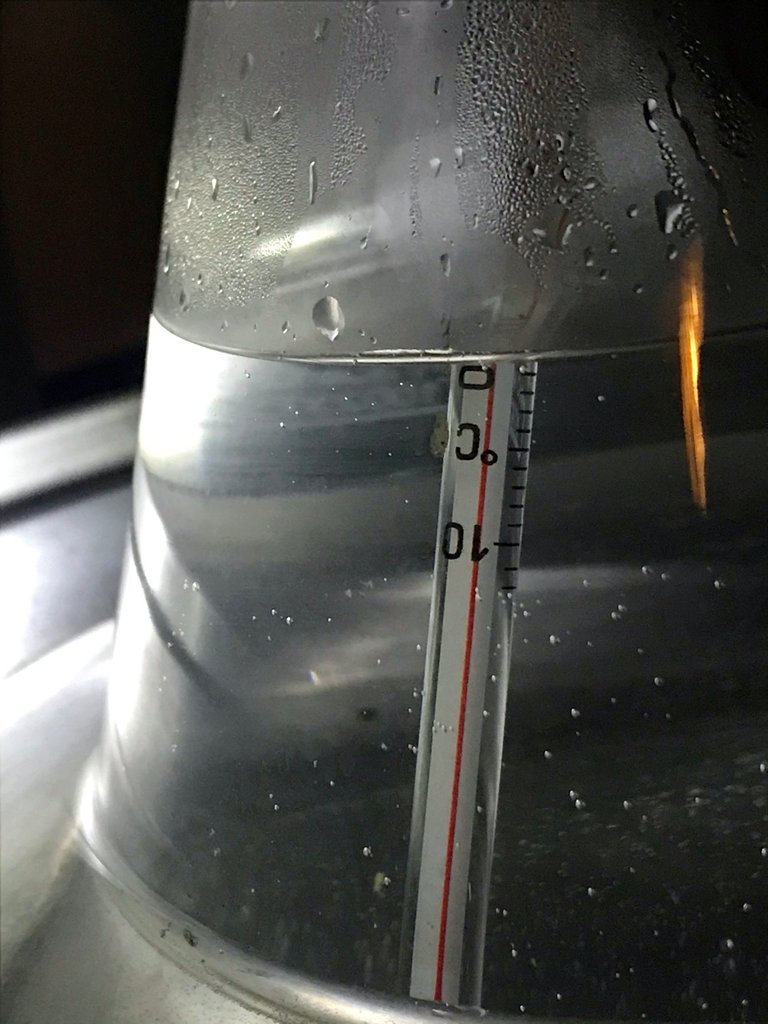 and above is plus 71 degrees Celsius magically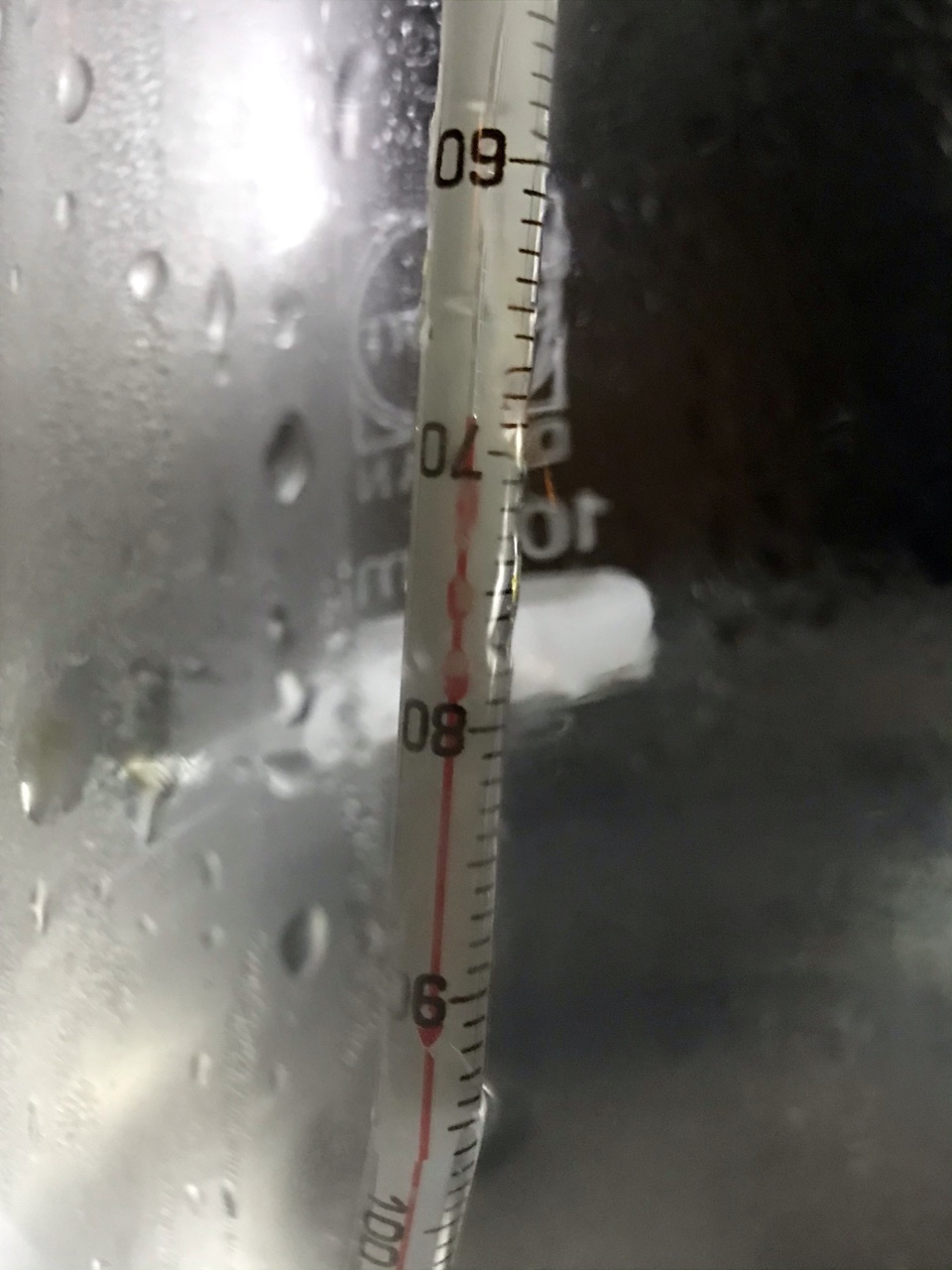 It creates a little essential oil which I like to smell is a wonderful real magic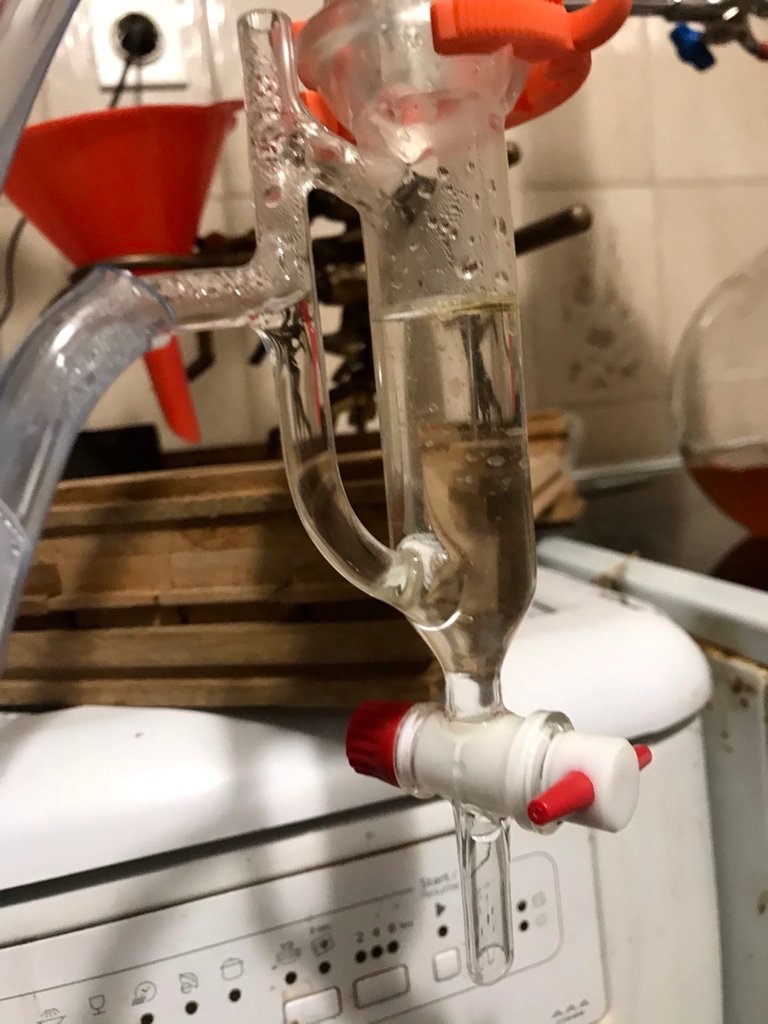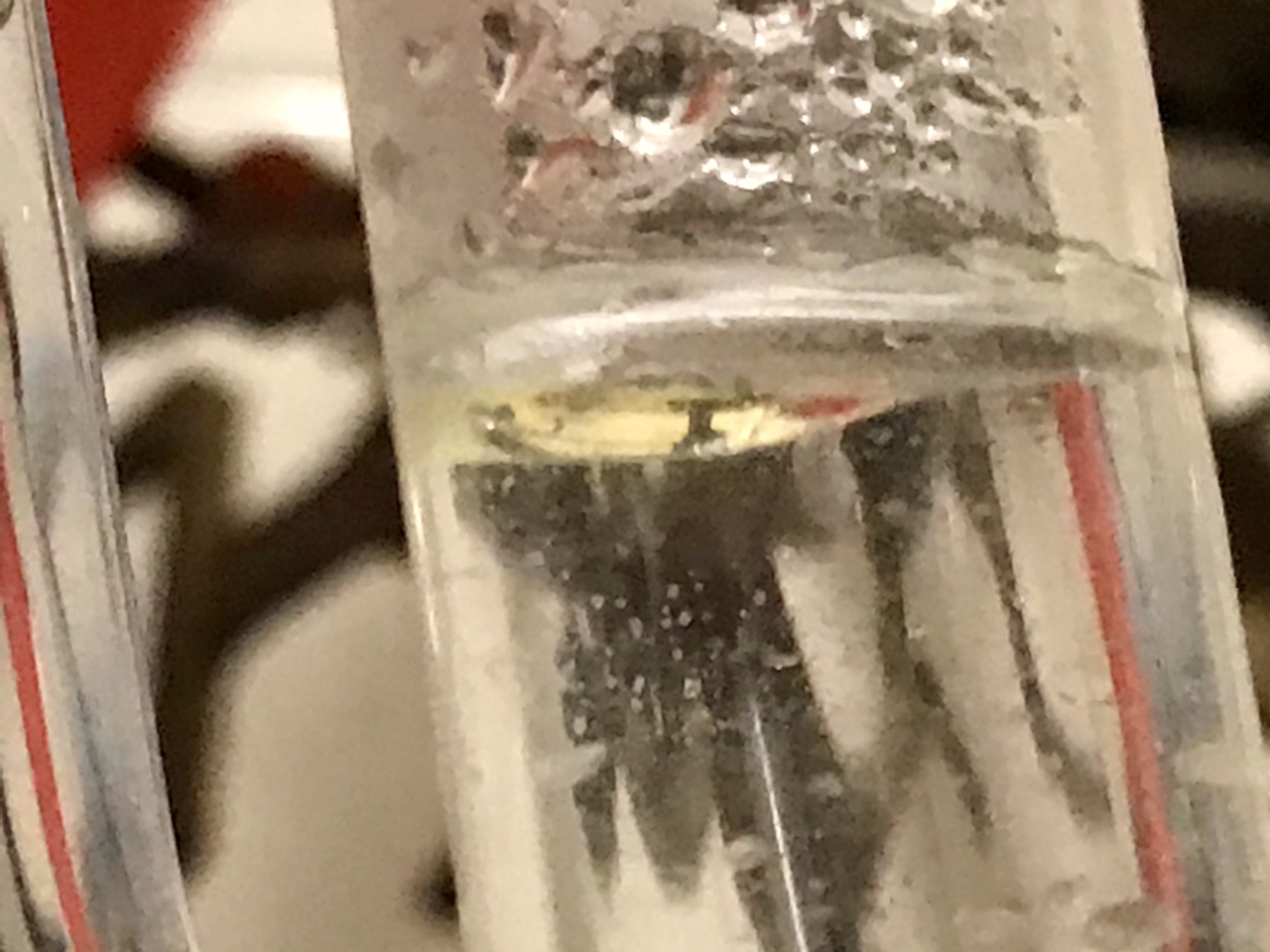 comes Magical Alchemy in Flavored Water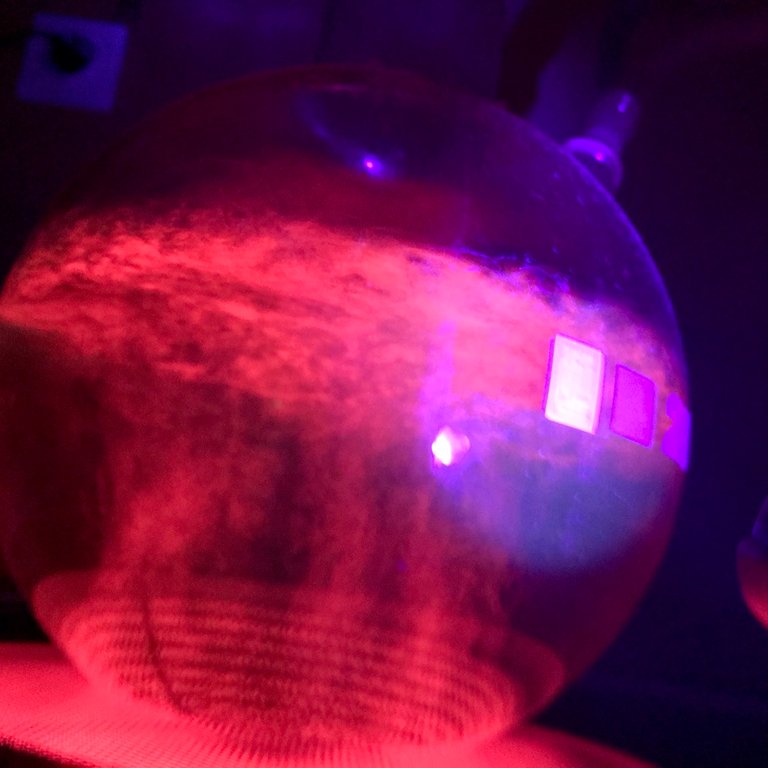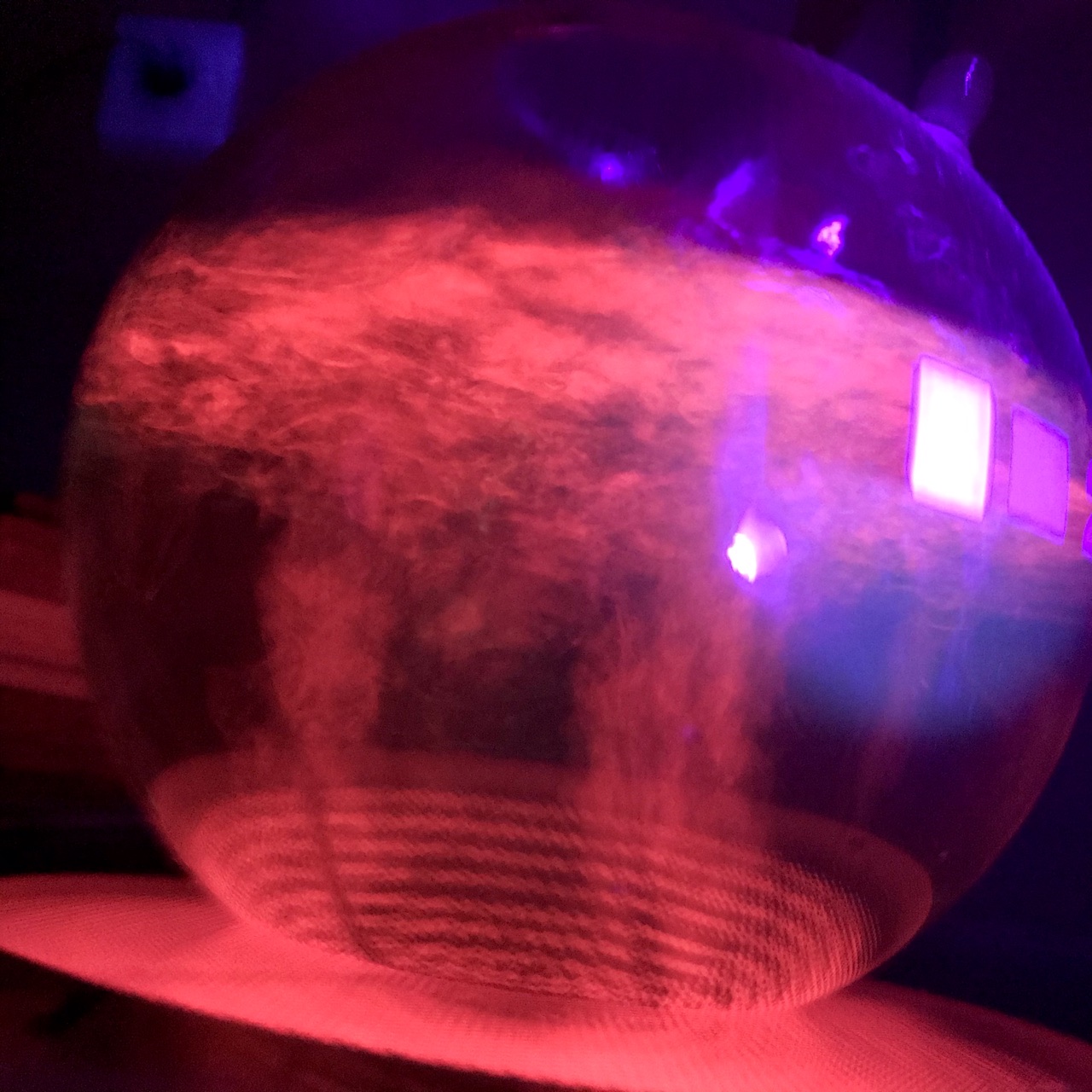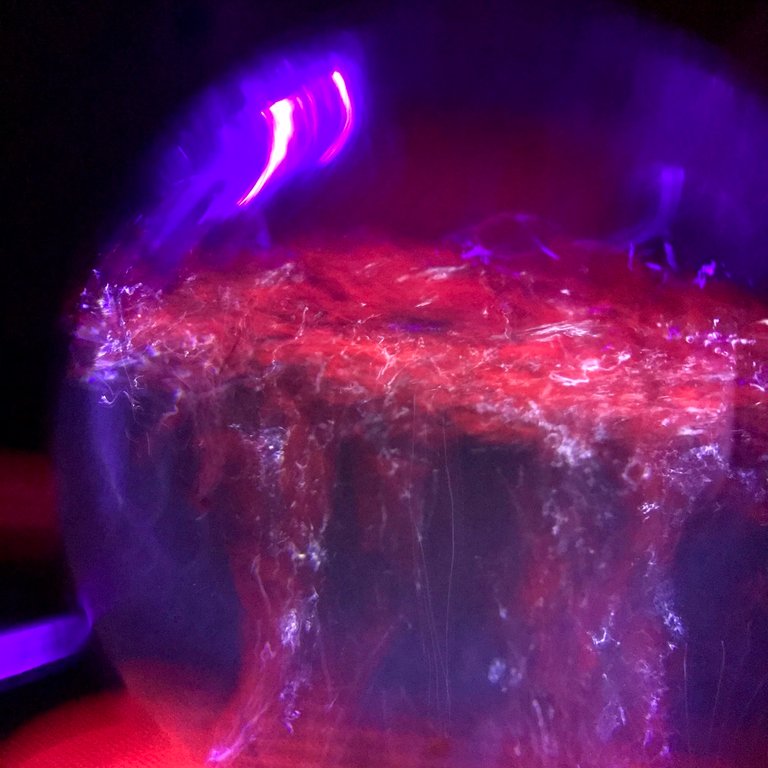 changing color along with that I had to use the music I let play while I was doing it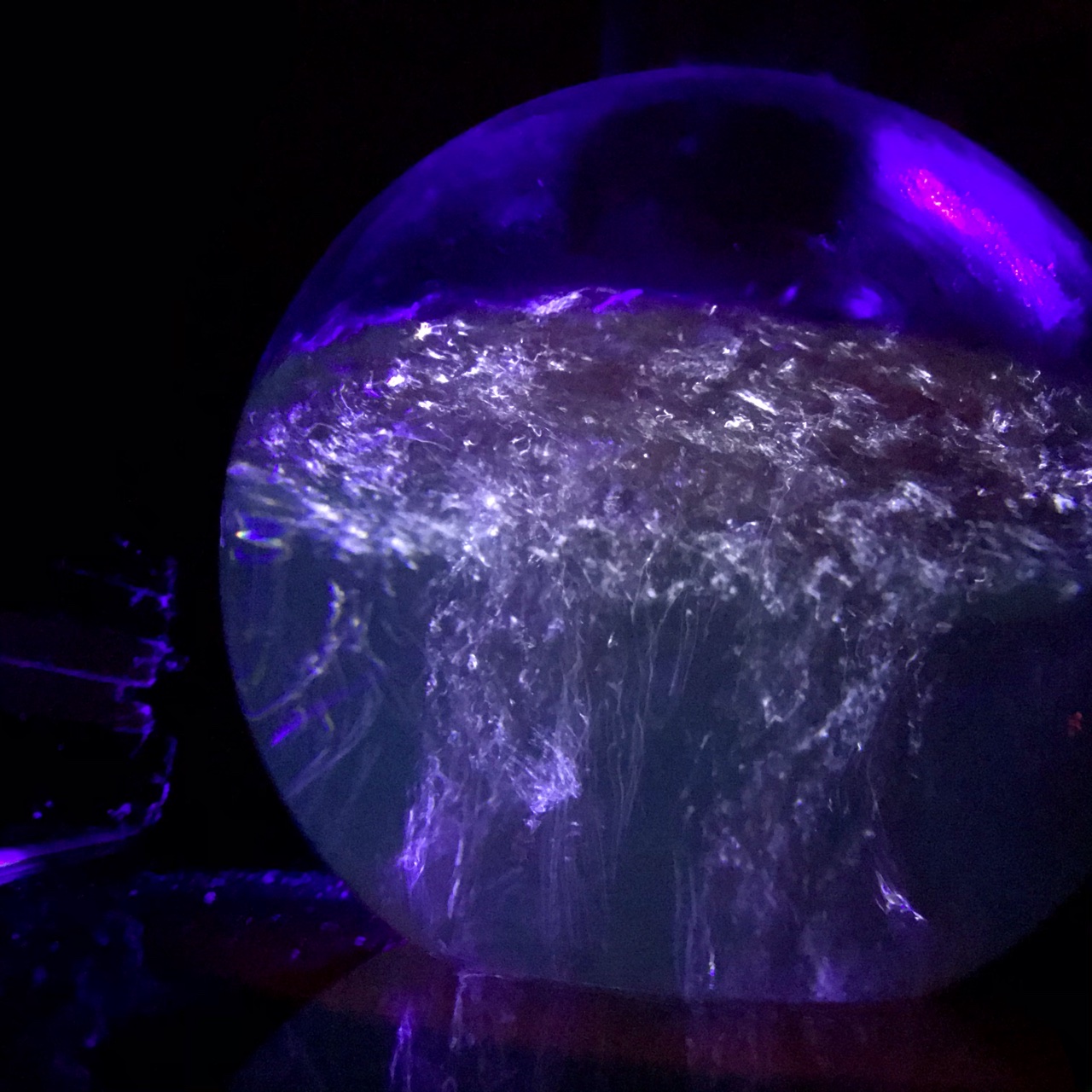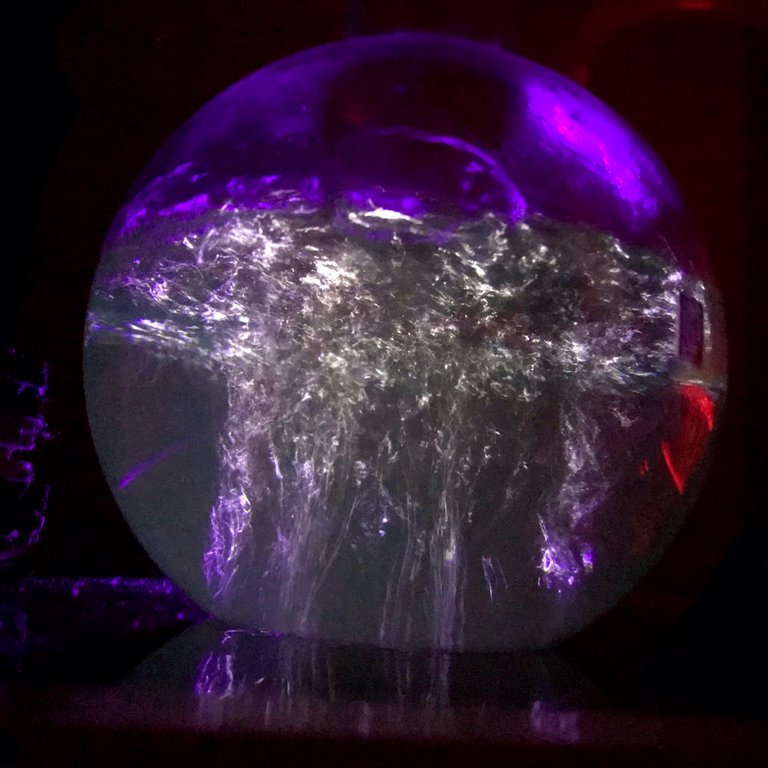 magical light what is it i have never seen such a little creepy thing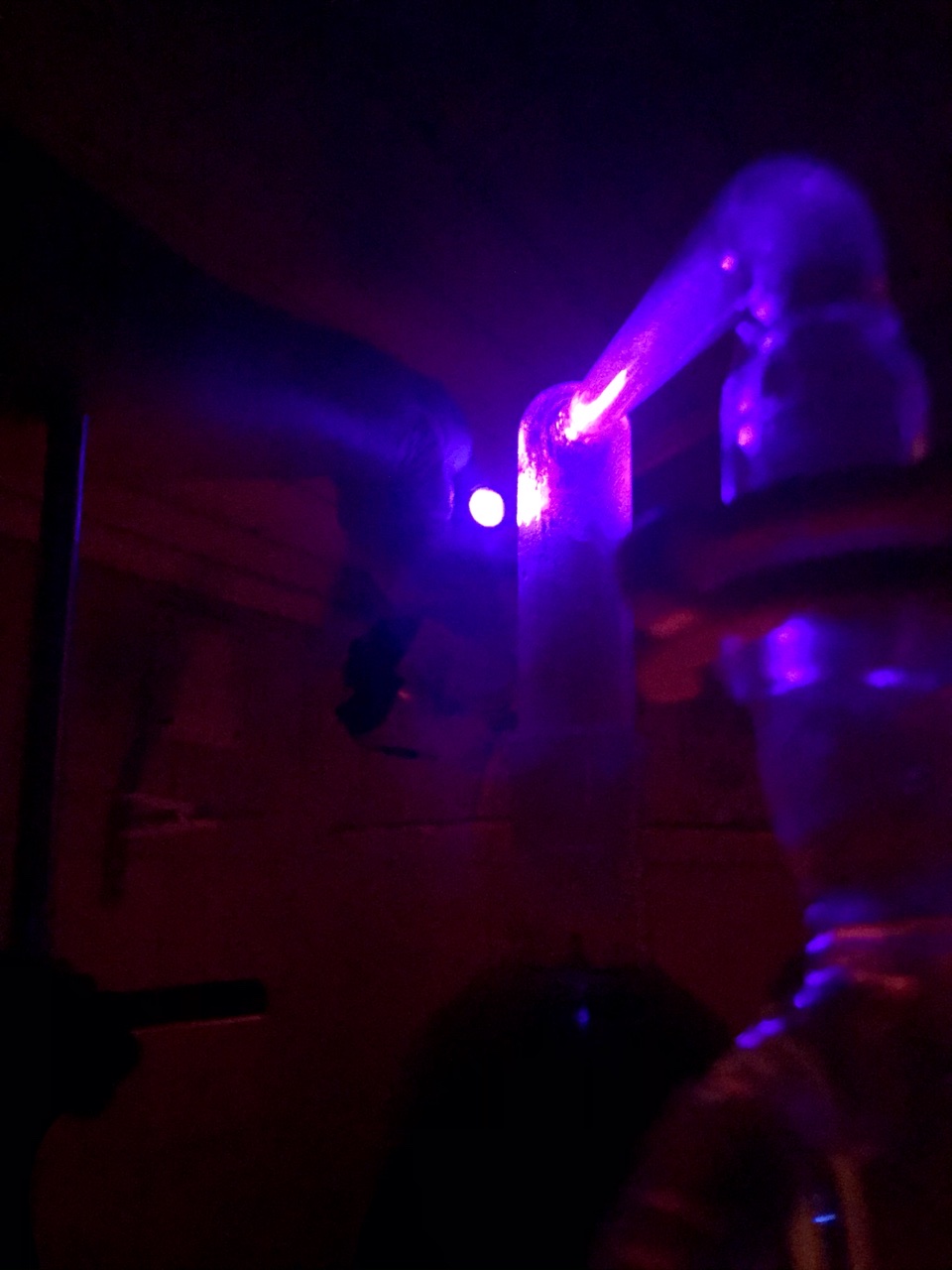 the oil began to move, the Elixir formed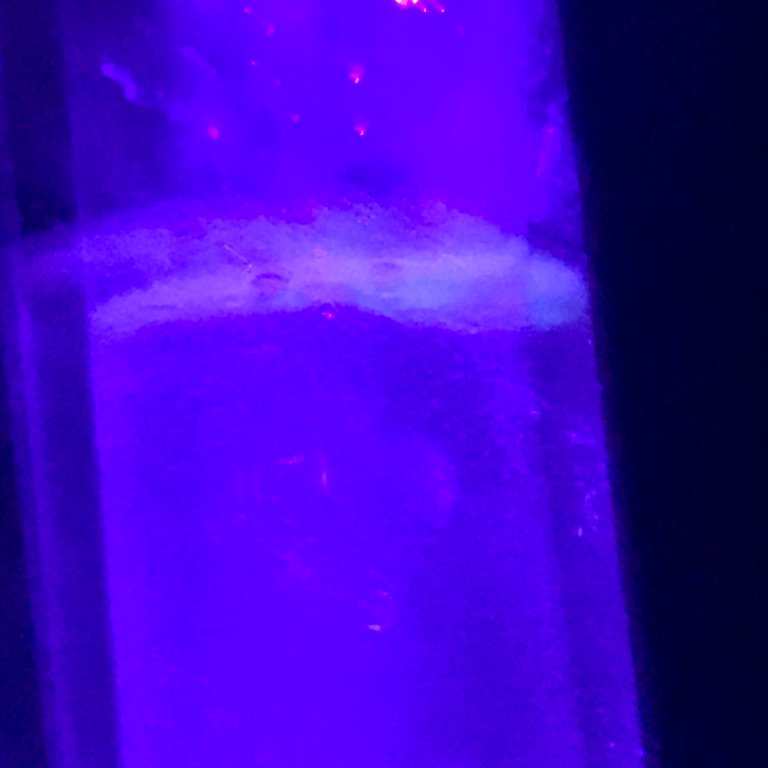 something appeared on the wall some sign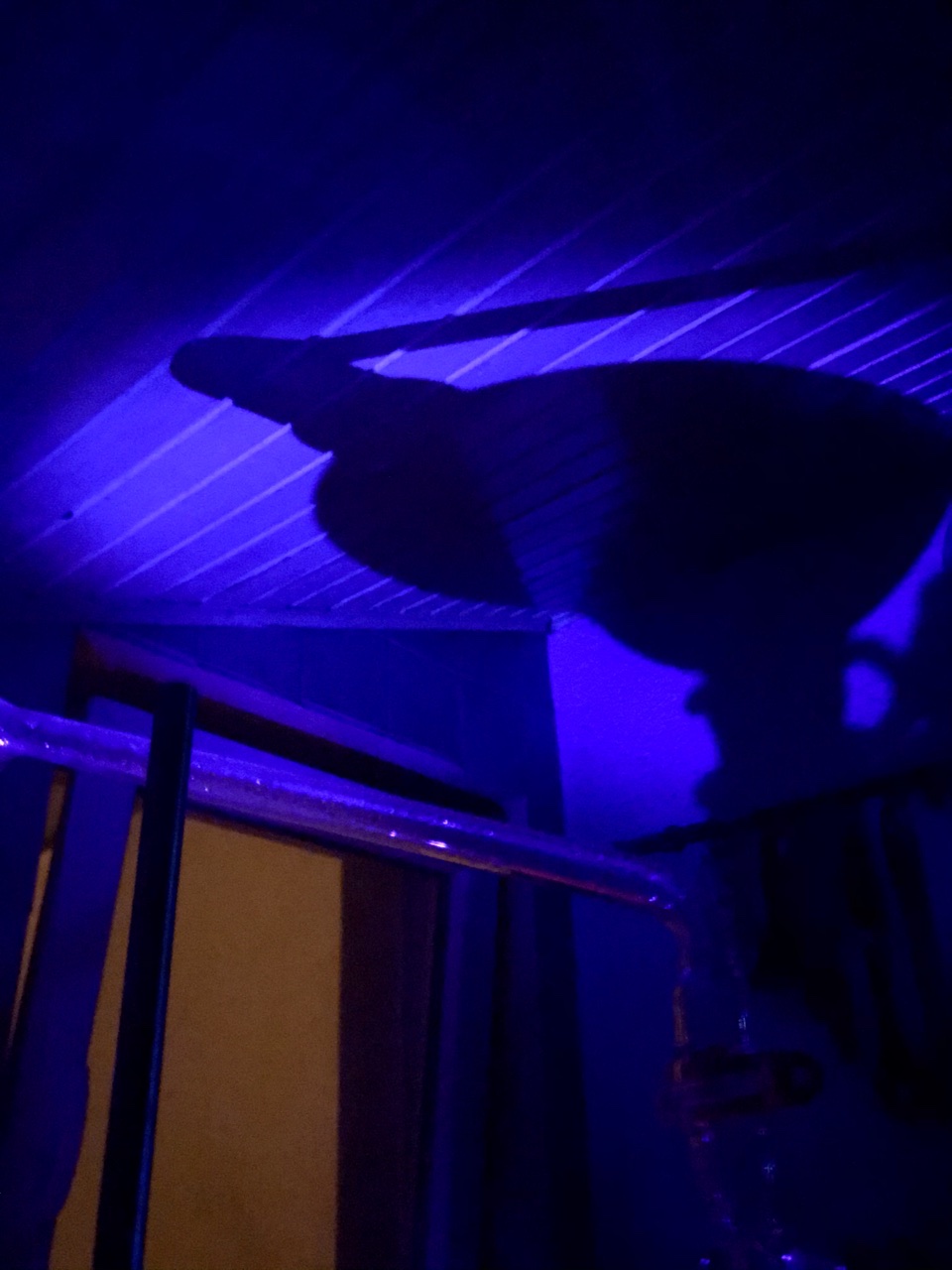 I am not a sign I am a Wizard creator. After cooking for 5 hours, you will be left with half a liter of flavored water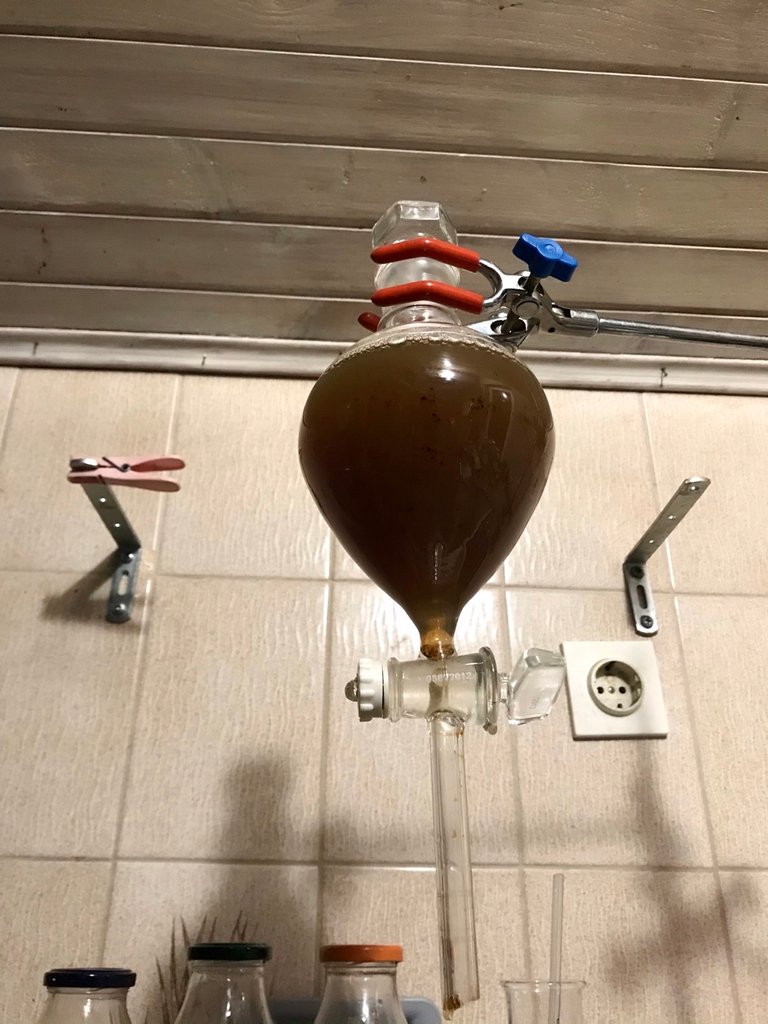 cook 12 fresh bay leaves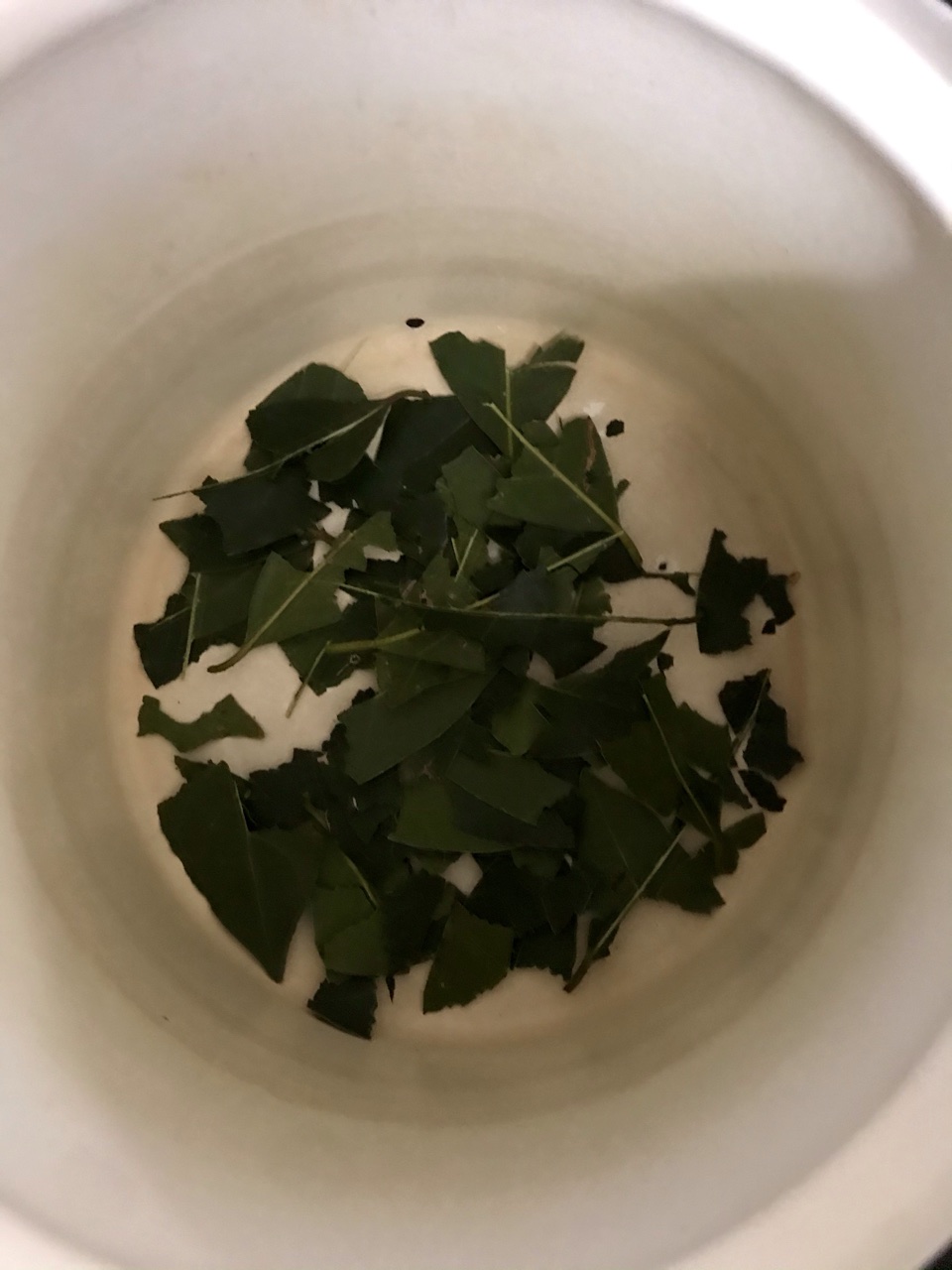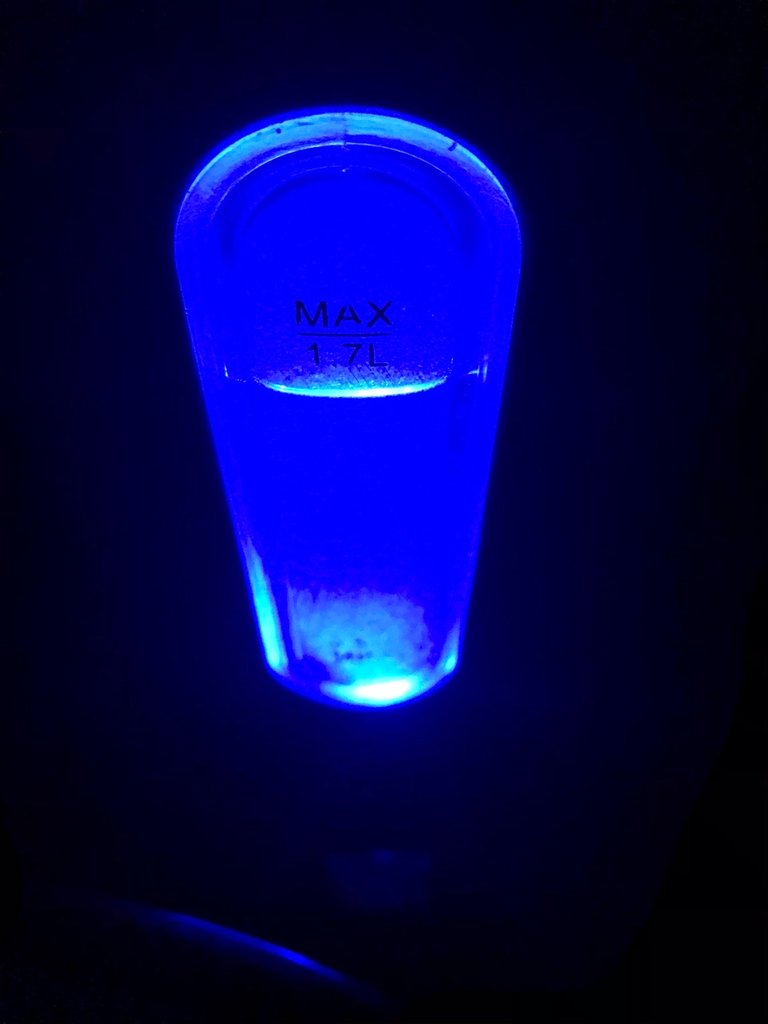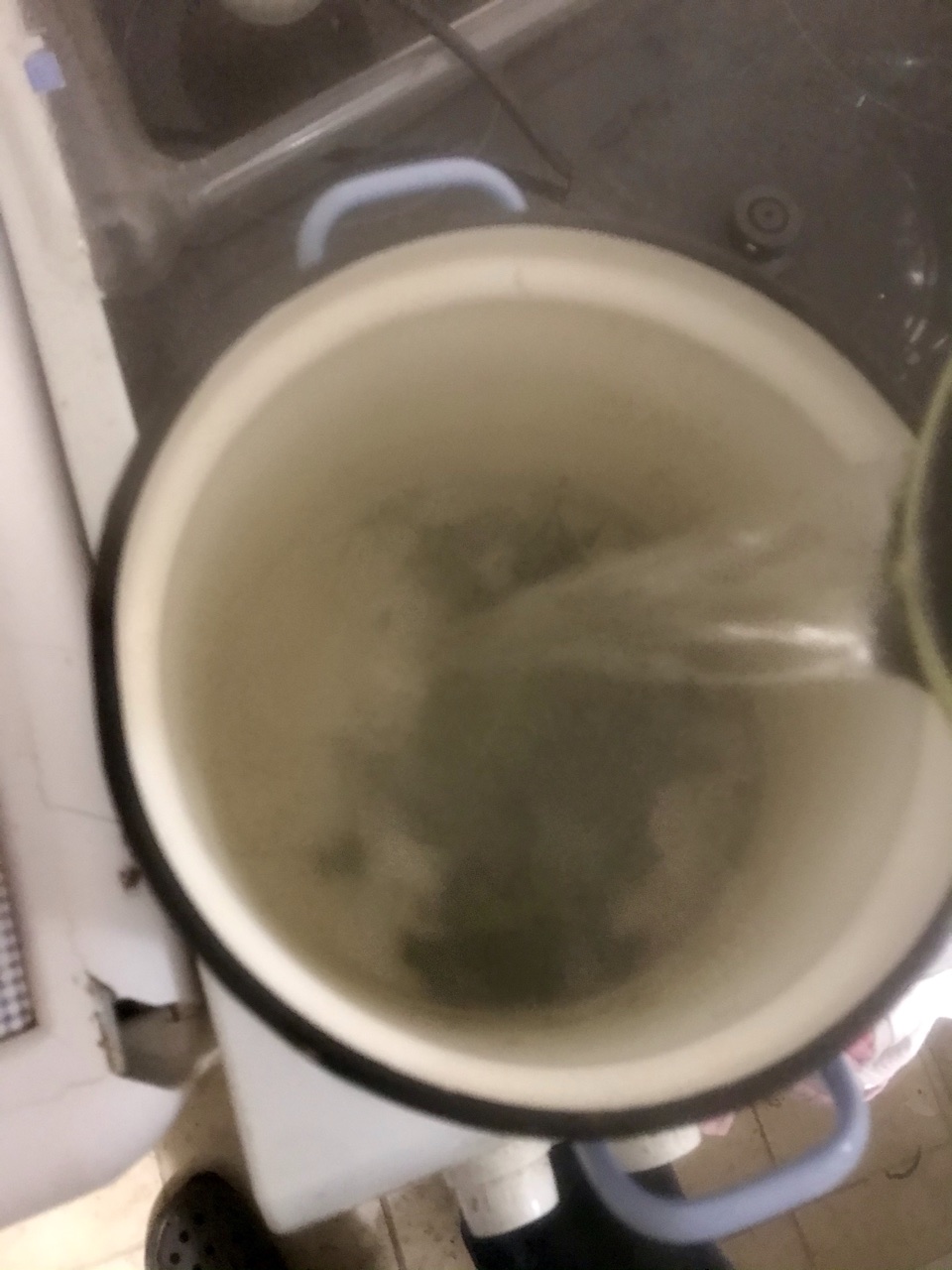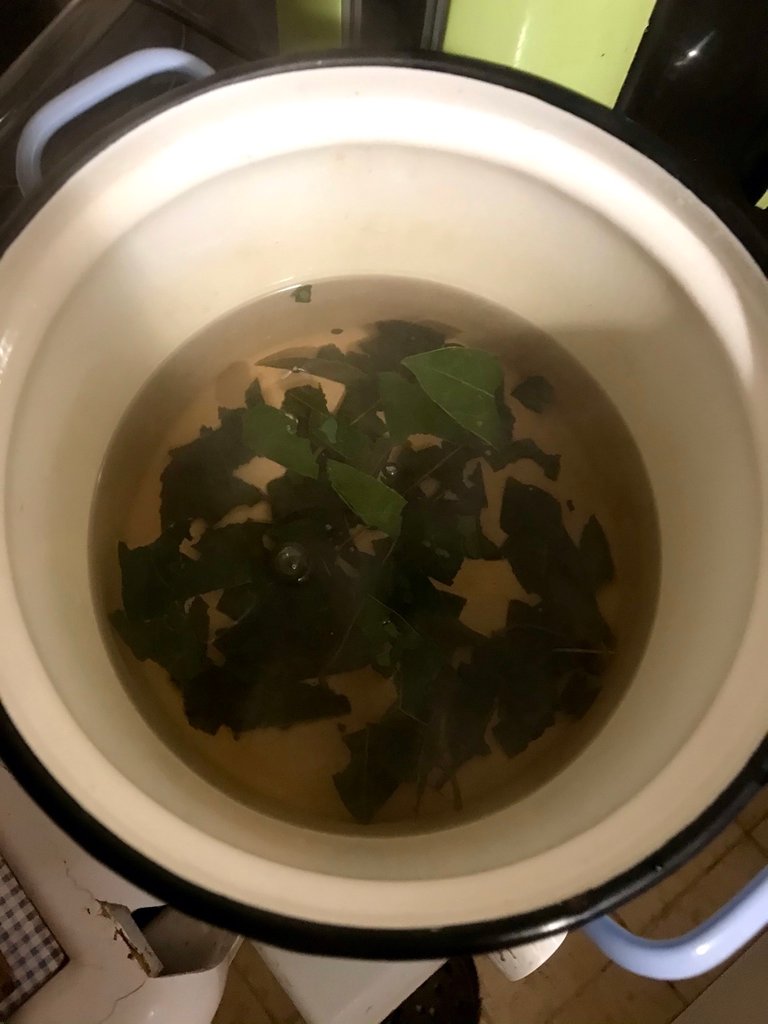 rinse your mouth with hydrolate to make the magic very strong, but DON'T DRINK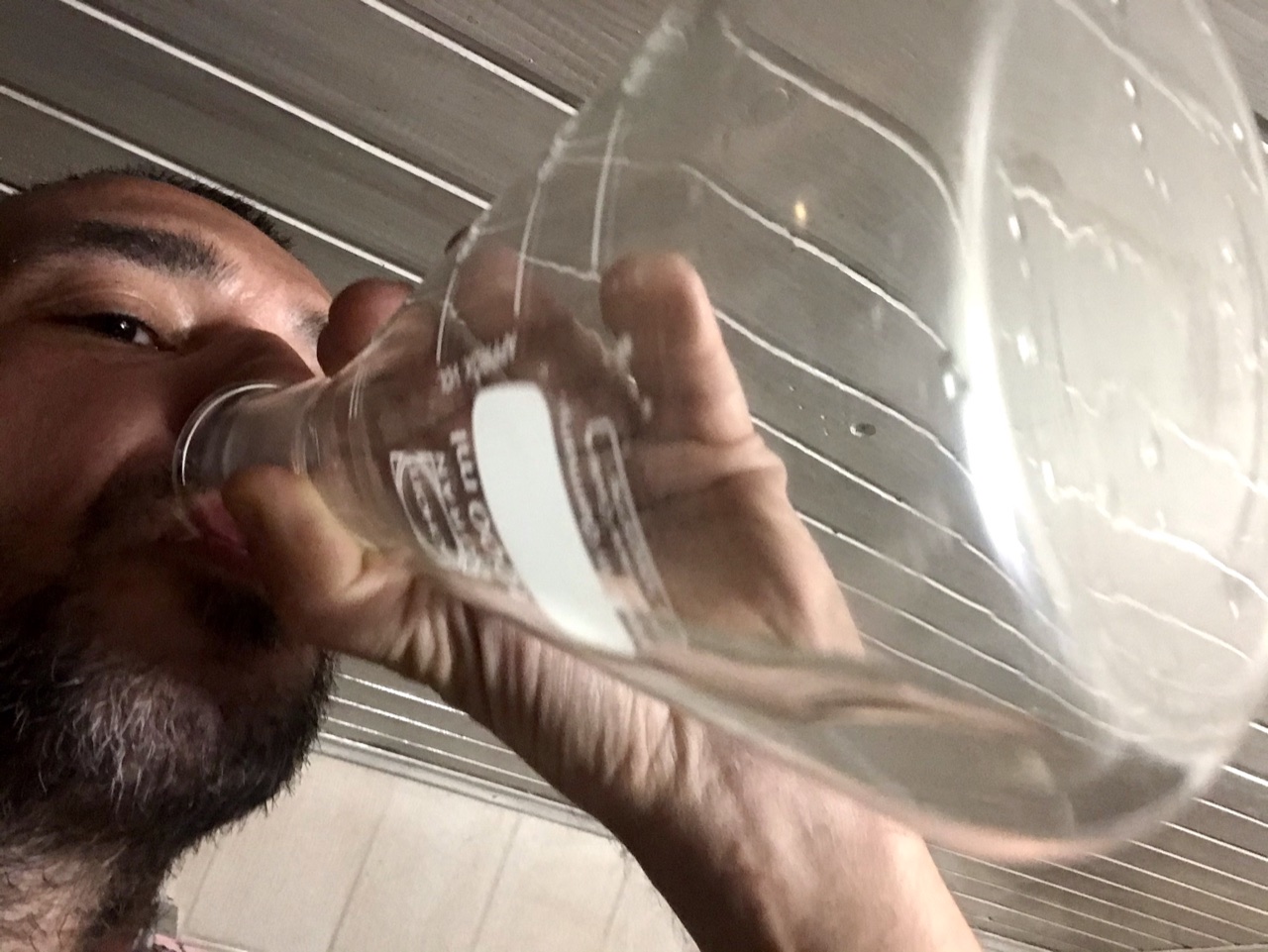 pour Aromatized water into that flask and pour it into the tub you filled with water, neither before nor before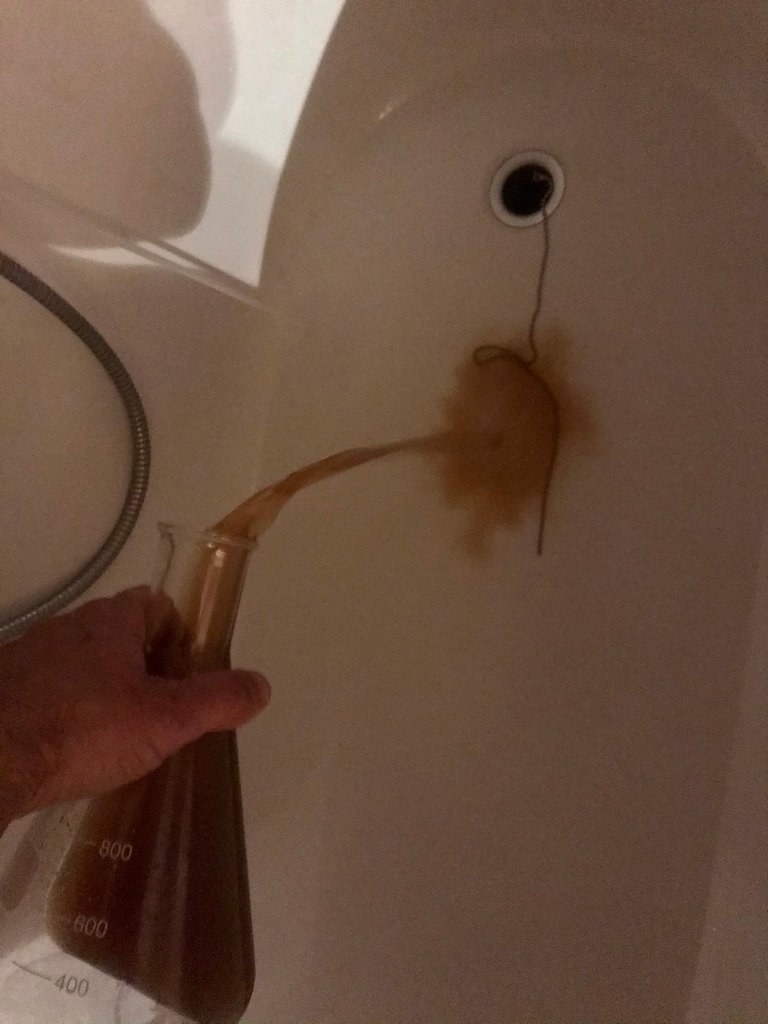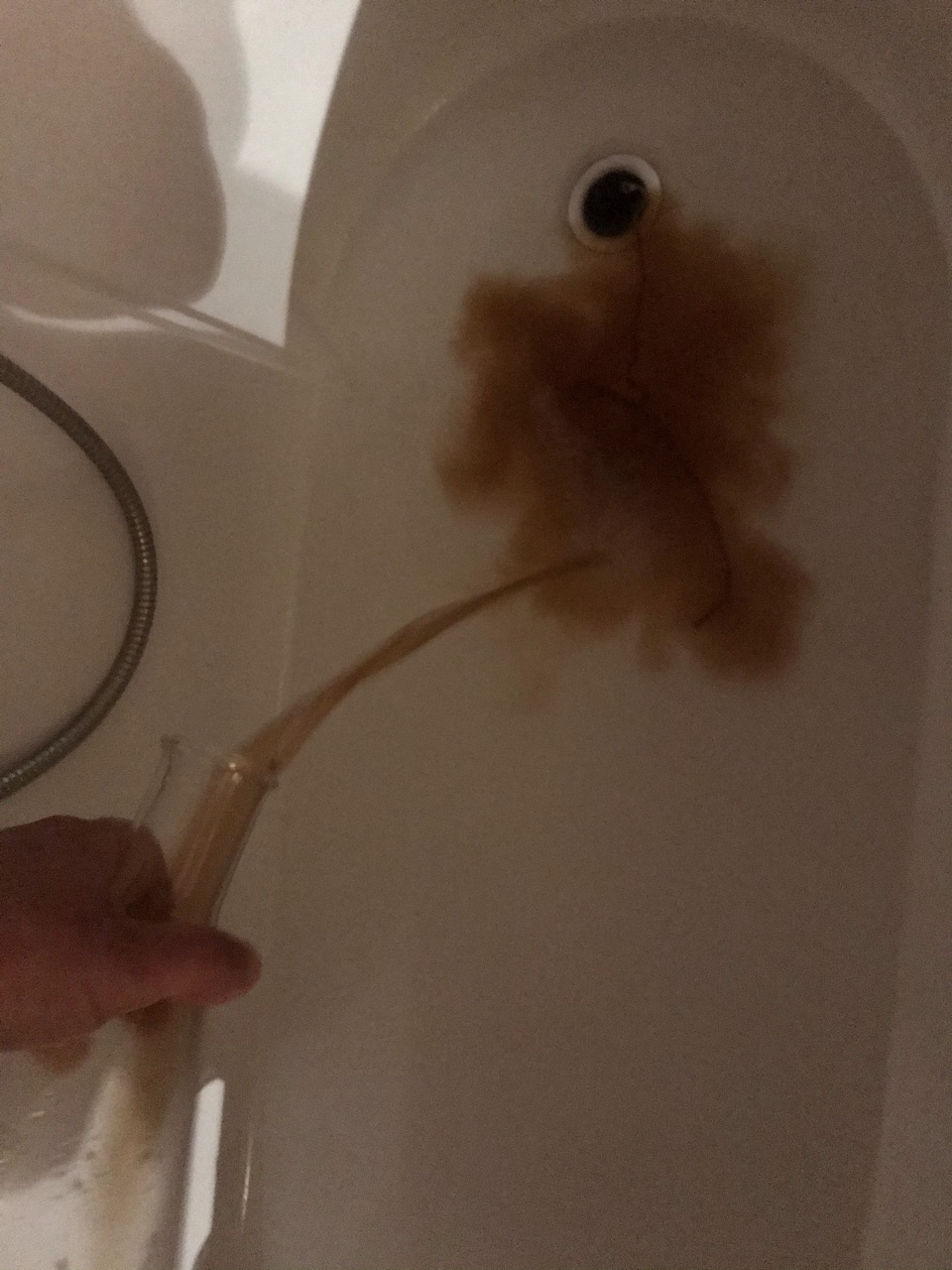 pour in the liquid and leave the bay leaf for half a minute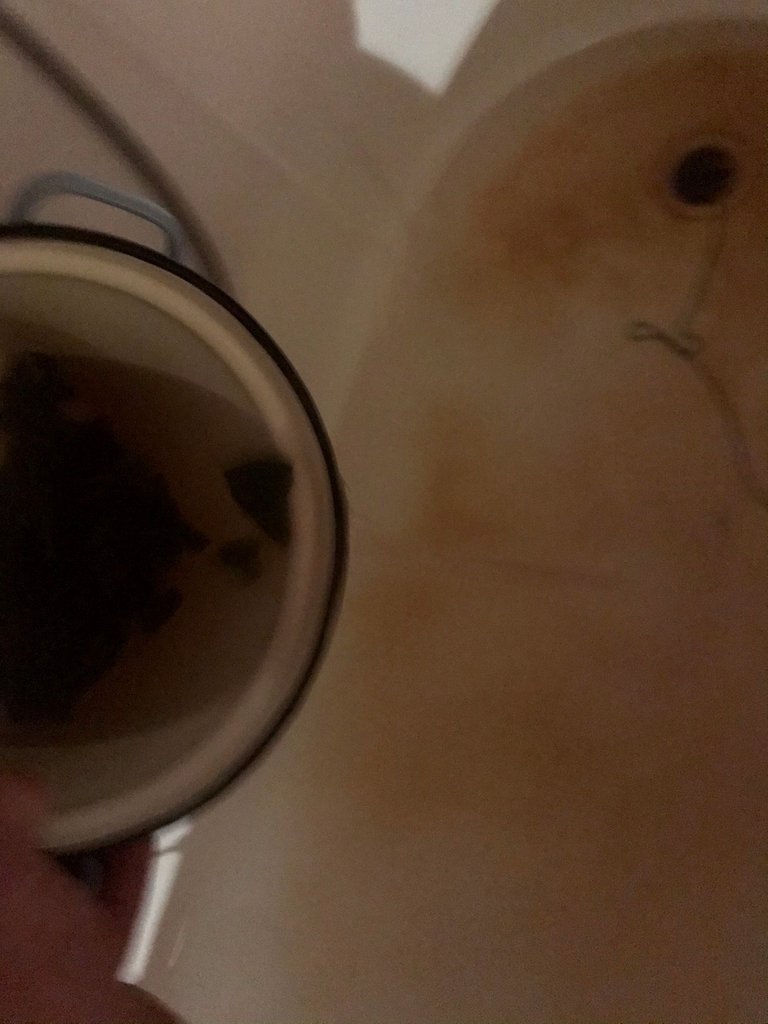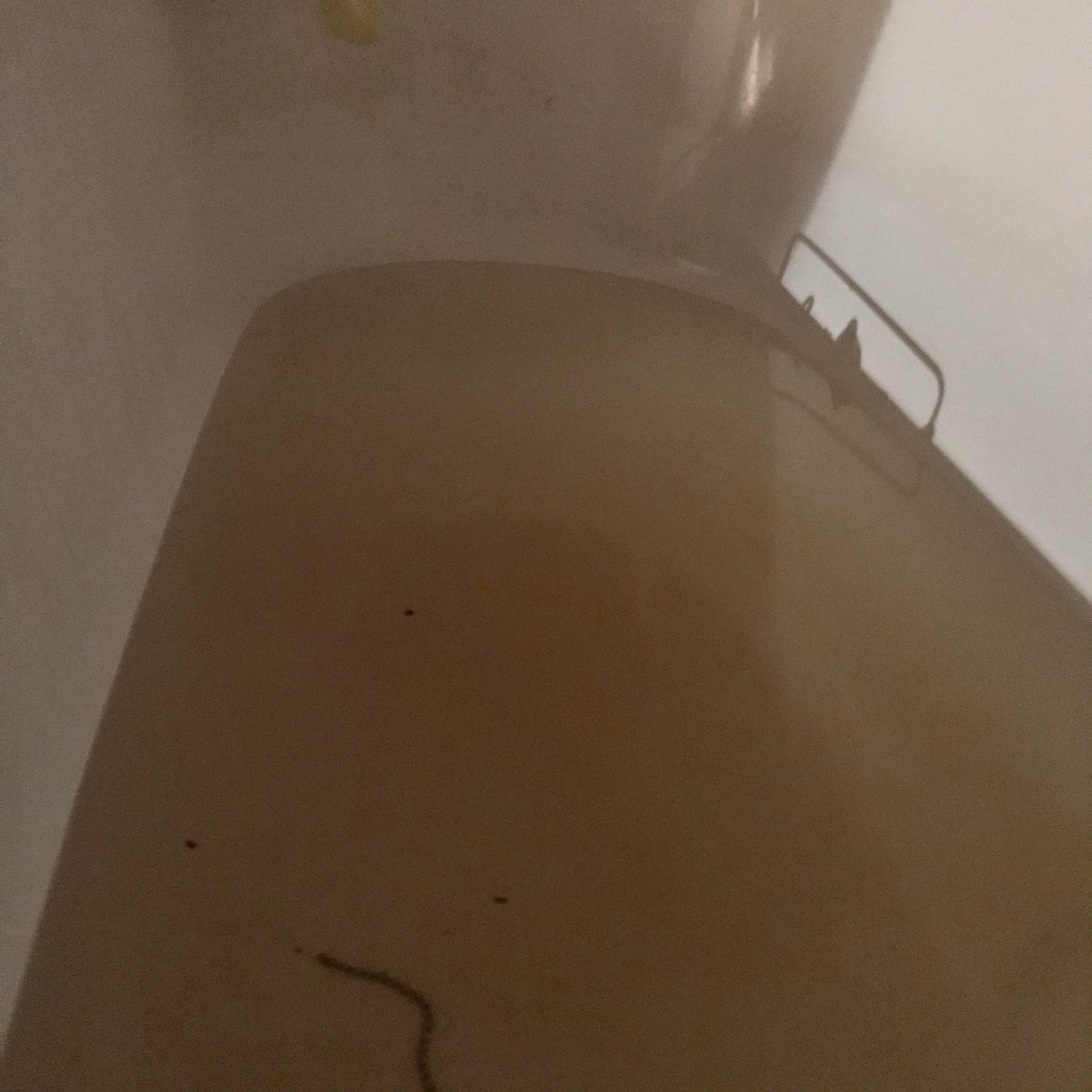 when you did all that I go I don't want to attend that magic before it's powerful I let you go to yourself , only if you are alone in space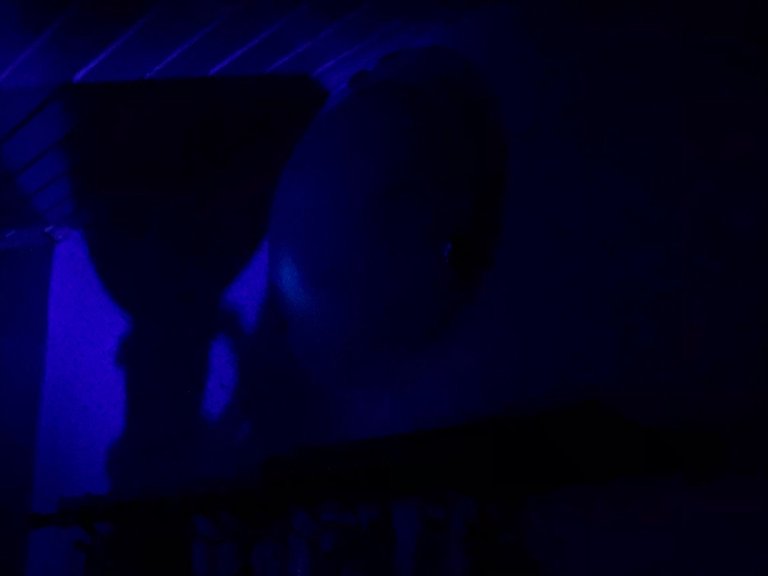 I did everything he said I waited for him to leave I stripped naked shaved the eggs hair all
after a short time I woke up like someone else in someone else's body. Terrible feeling creepy dark gloomy breathing what kind of creature appeared from that Magic Elixir
i took your body you don't have to be afraid of me just don't touch me Elixir like Hansel & Gretel. I got them.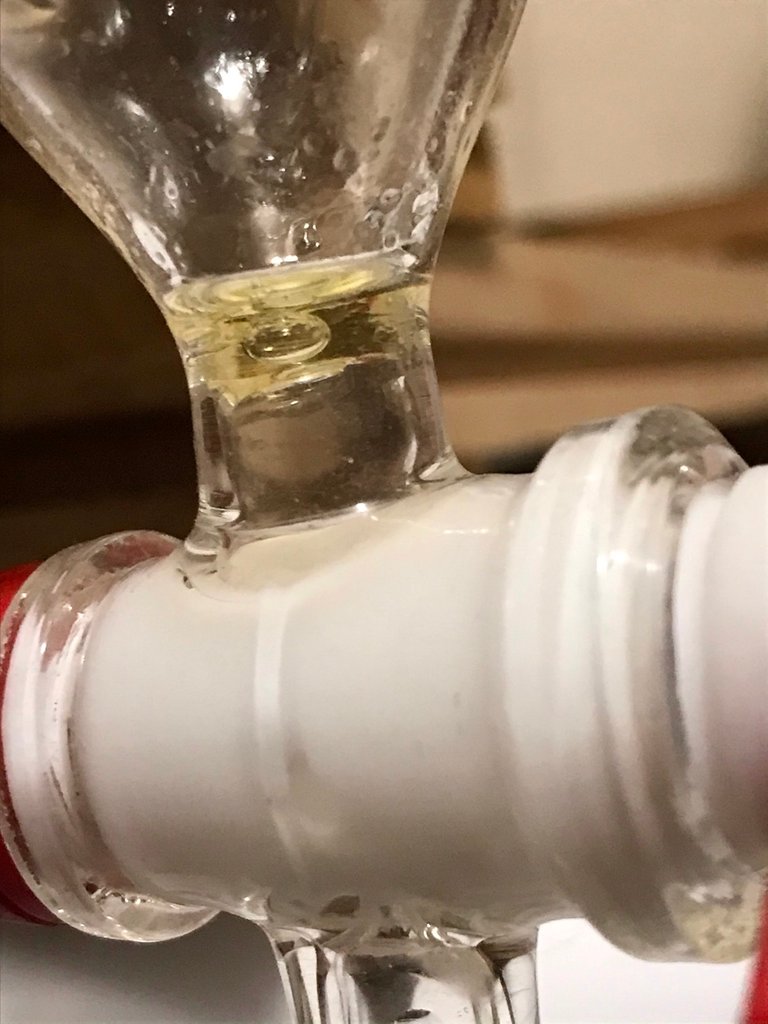 With this Magic, I greet everyone on Hive who closely followed the beginning of the story
Hansel & Gretel - Creation of a lost Elixir
The creator of the fairy tale text and photography is my work and idea, so I greet everyone carefully
Maybe Continue