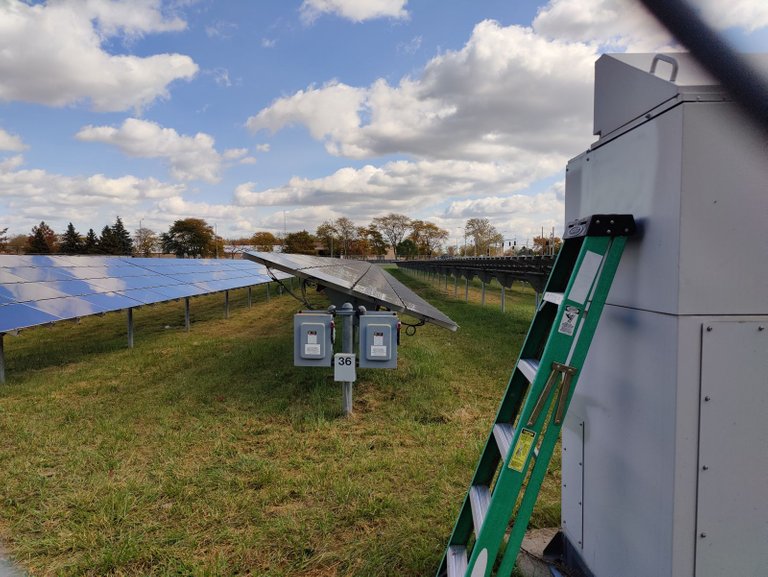 ---
As I mentioned in some of my previous posts, my wife and I made the trip down to Toledo, OH just about a week ago to watch my niece play softball. She plays for the Tiffin University Dragons and they had made the short road trip up to Toledo to play University of Toledo in a 10 inning exhibition game.
It is fall, so the game didn't really count for anything, it is just a way for the ladies to get some game experience in before things wind down for the Winter. Then in Spring, they will be in full game mode.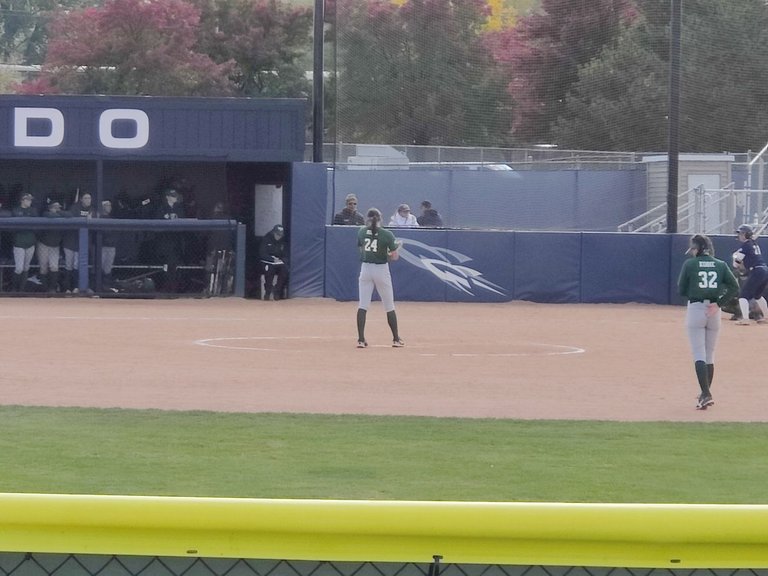 ---
I might have pointed out that it wasn't a great game for my nieces team. They ended up losing 24 to 2. Which is odd considering the fact they easily defeated this same team a couple of weeks ago at a different location. Perhaps it was home field advantage or the fact that the Rockets were just hungry for retribution. Who knows.
In any event, this post isn't actually about the game. Instead, it deals more with the facilities that Toledo has in place.
The opening photo shows just some of the solar panels that University of Toldeo has installed at their Scott campus.
According to this website(which is quite dated), you can see that in funding year 2012 an 8 acre solar field was installed that supplied 26% of the parks energy. Looking at the satellite map and having been on site, I think they have expanded on that quite a bit since 2012.
There are now two large fields of solar panels. I wouldn't be shocked if more than 50% of the campuses energy is now supplied by solar power.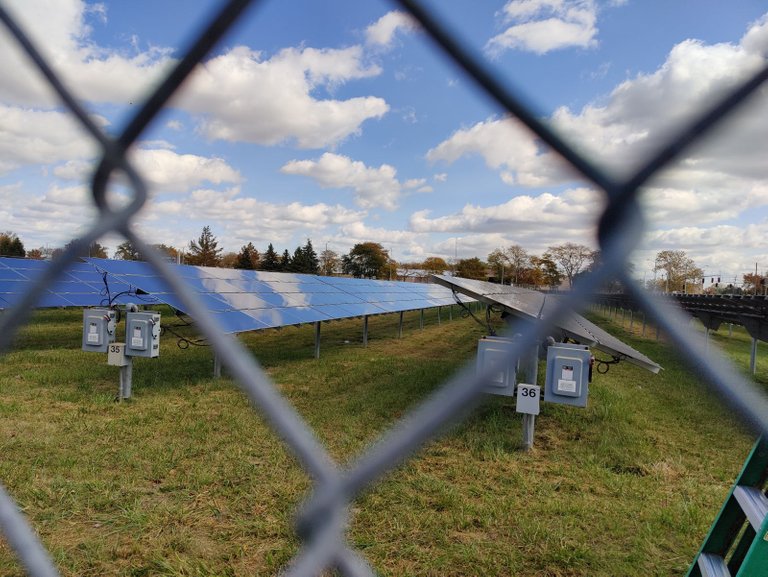 ---
I think it is really smart on their part and I love seeing innovative applications of renewable energy sources like this out in the open. I always do a bit of "rubber-necking" any time I see a solar panel or array out in the wild. I would love to have some on the roof of my house, but the up front cost is so expensive and I am not sure how long we plan on staying in our current house.
It just makes sense with so much open space that they would find a way to use solar energy to power the lights and other facilities at the complex. Think of all the open space there is at parking lots outside of major sports venues. If someone could develop a raised panel that allows you to park a car under it, the benefits would be huge for the facility.
The possibilities are virtually endless!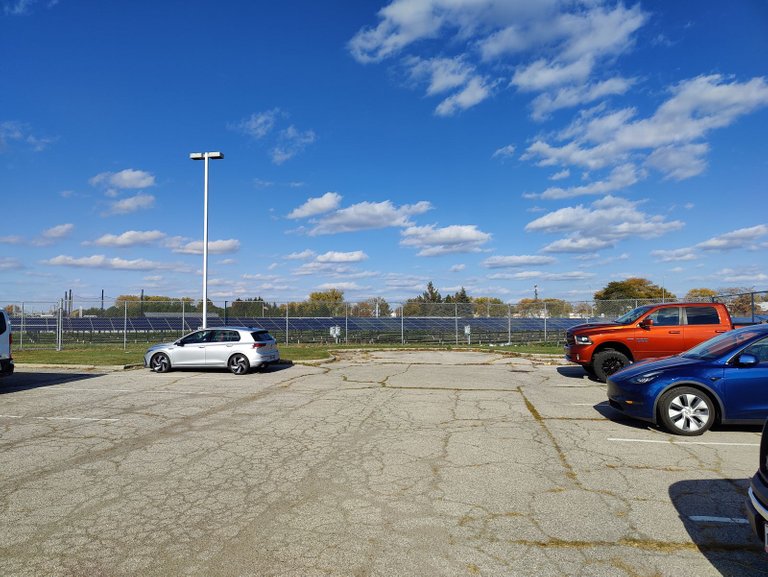 ---
This is another shot of the one solar field that I got while we were walking in. There is a larger array over to the left a bit and further towards the fields. Like I said, if you look at satellite map you can see what I am talking about. I used @pinmapple to tag the location, so feel free to check that out if you want.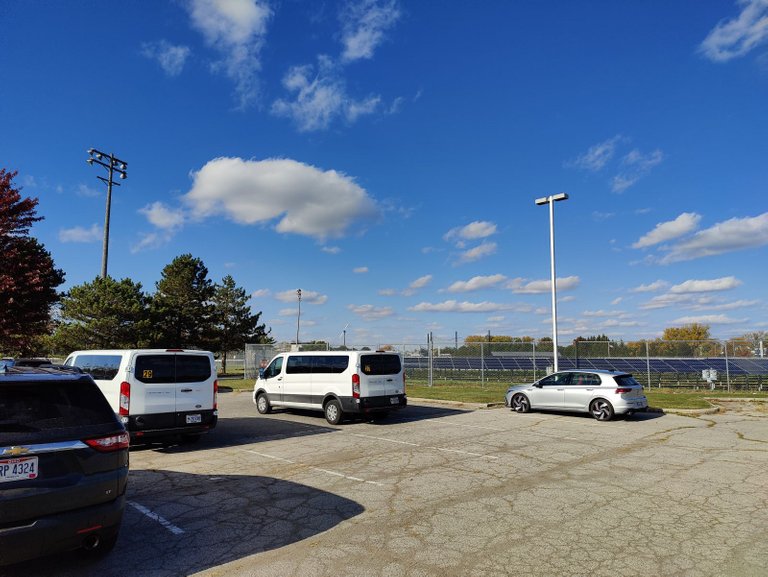 ---
If you look really closely in this photo, you can also see a wind turbine just over the white van in the middle. It is one of at least two turbines on the University of Toledo campus. I think it is cool that they are willing to explore various methods of renewable energy instead of just sticking with solar.
My niece almost attended UT, but after a lot of thought, she eventually decided on Tiffin. I don't think she made the wrong decision, but it would have been cool to make more trips down to UT to see what kinds of innovations they have going on.
It's amazing how tech and sports continue to get blended together from equipment and broadcasting to facilities, there is a huge crossover between the two.
---
---

---
All pictures/screenshots taken by myself or @mrsbozz unless otherwise sourced