Long Bien Bridge is a marvel of a bridge that spans the Red River in the area of Hanoi Vietnam.
Built 1899-1902 the longest bridge in Asia at the time about 2.4Km enabling the two districts to connect and likely for the war efforts that the French were putting on at the time. It now stands a symbol of resistance of the French during the Venetian War.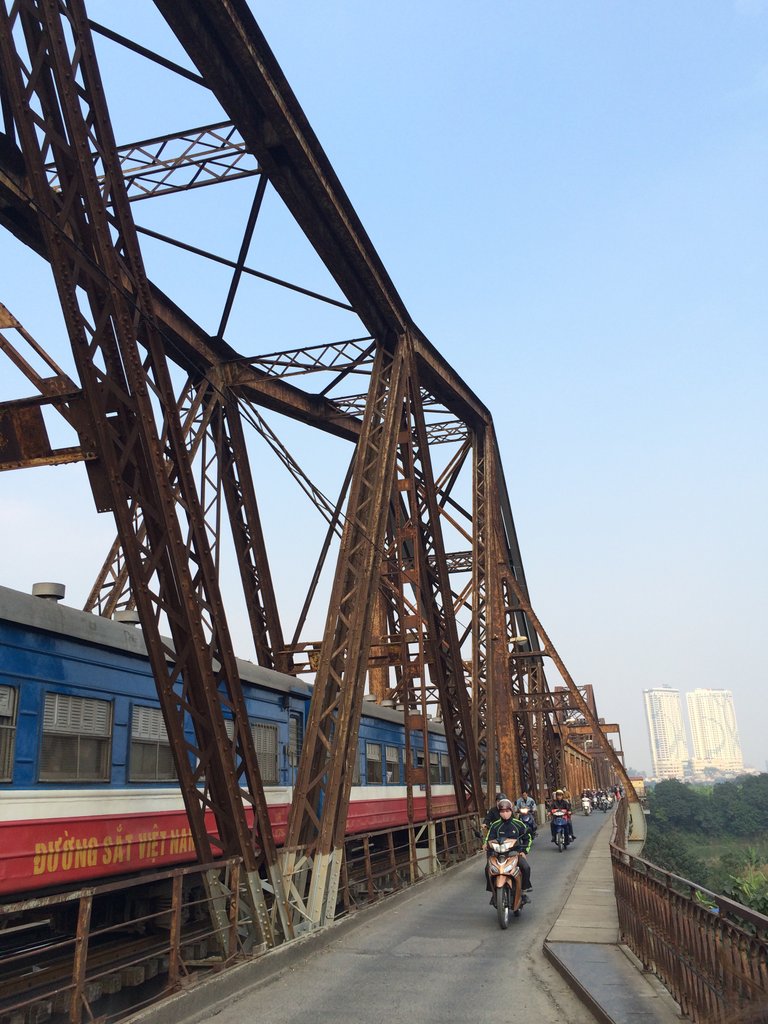 The one way train bridge that switches directions depending on the time and has two roads for other traffic and pedestrians.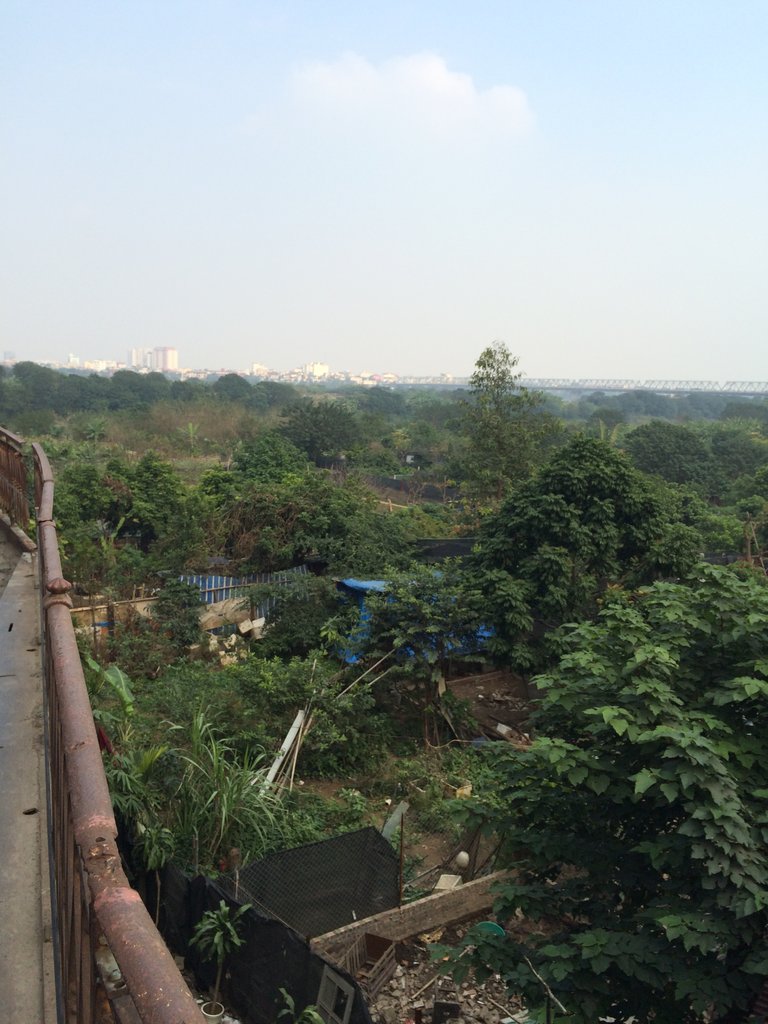 A view below to the north.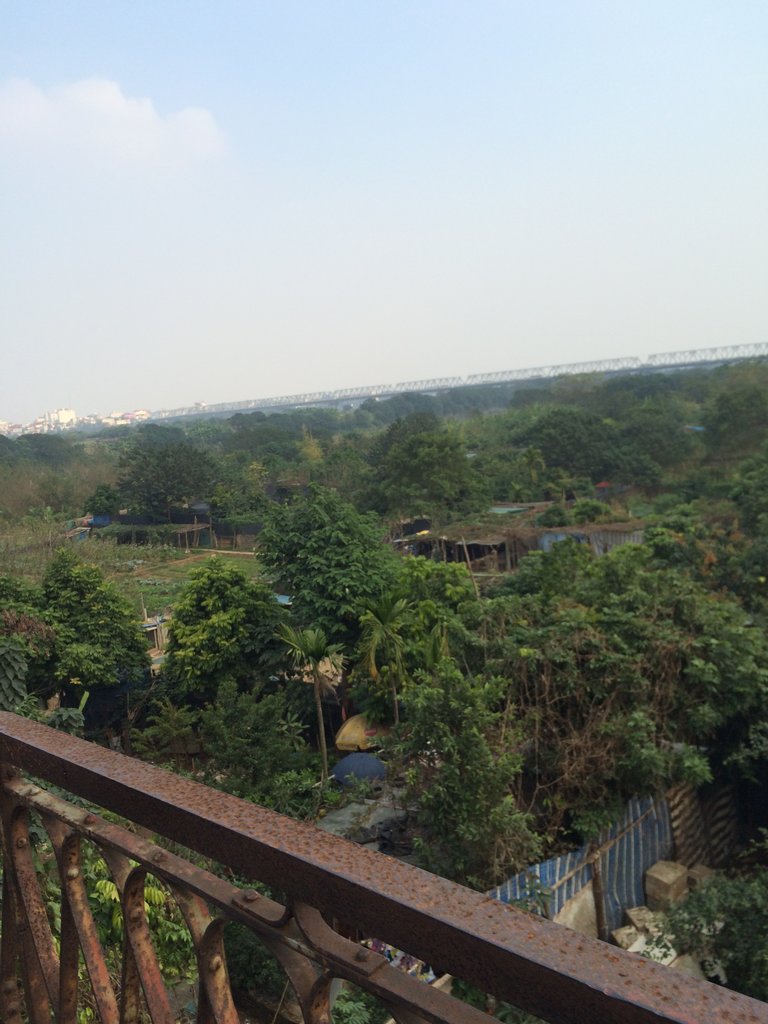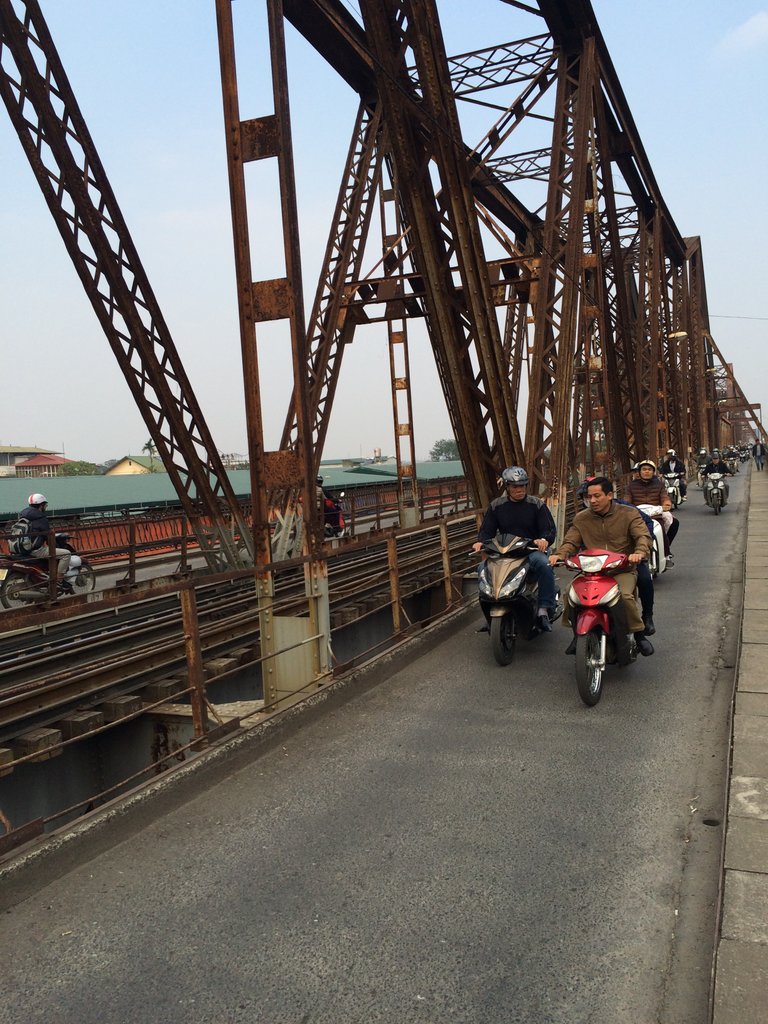 The colour of the metal and the years that paint it to the hue.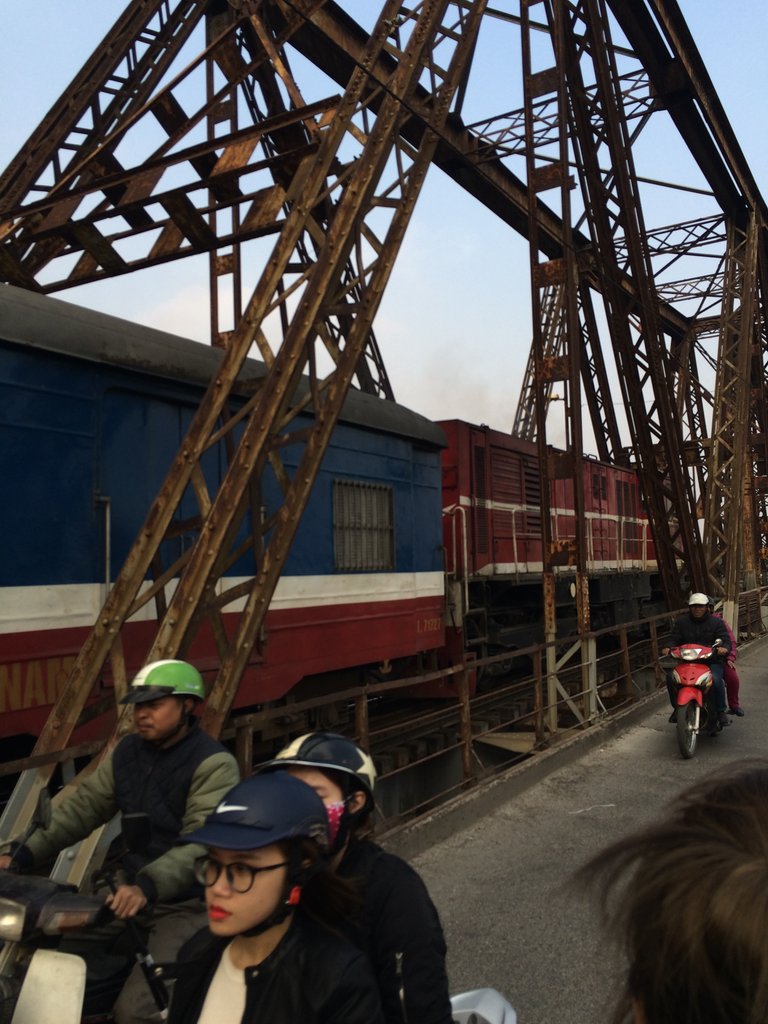 The Red River....perhaps the red stands for something.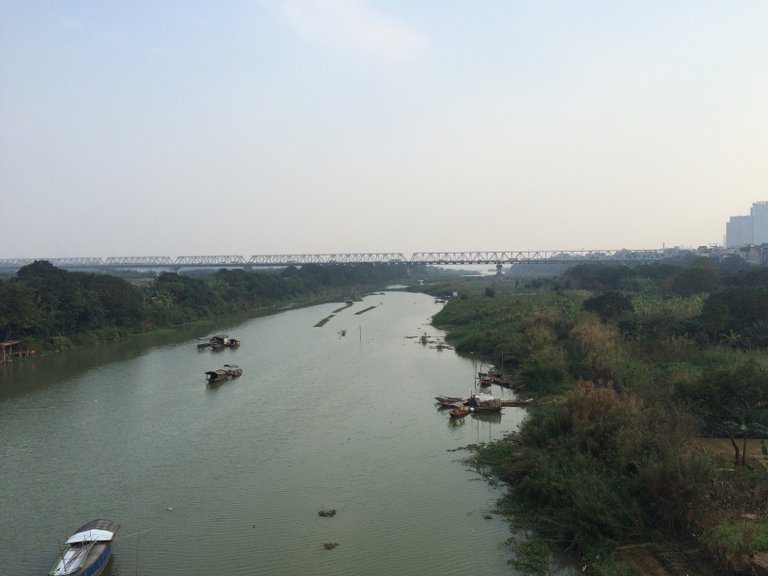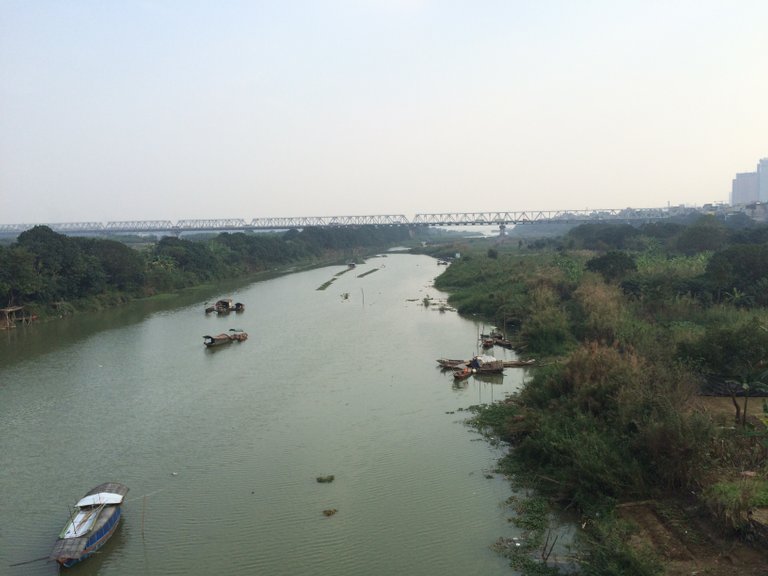 Traveling with a local who wanted to go on the tracks and knew the times the train ran. A bit of a photo shoot happened for my traveling companion.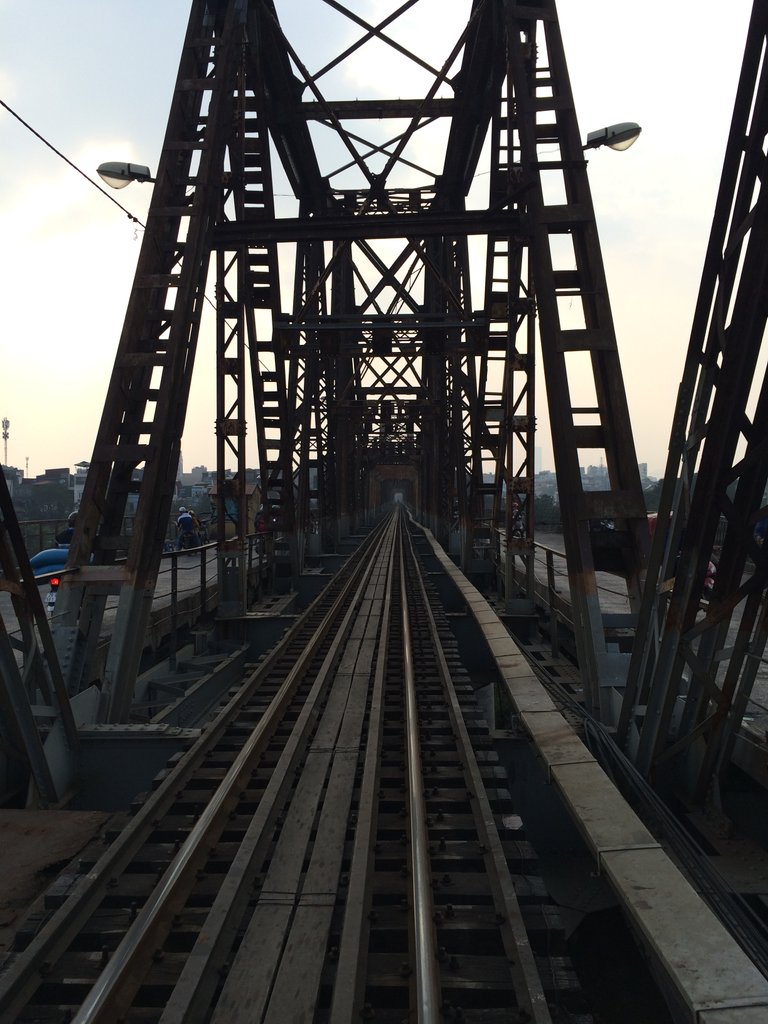 Different lighting.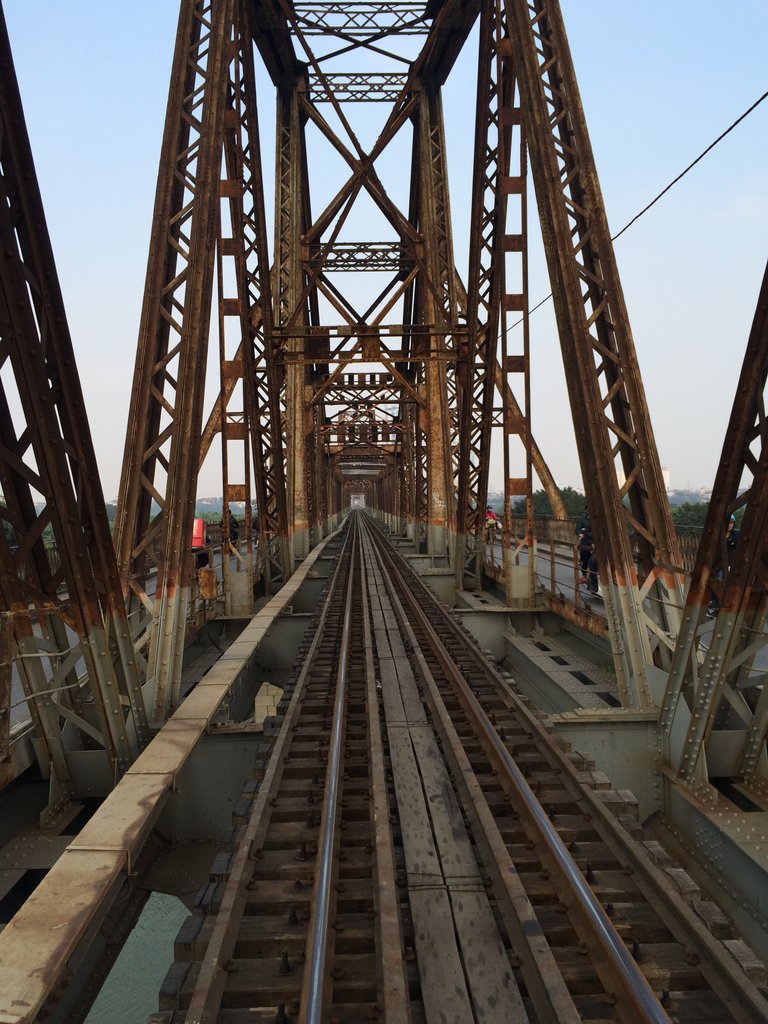 At the opposite end.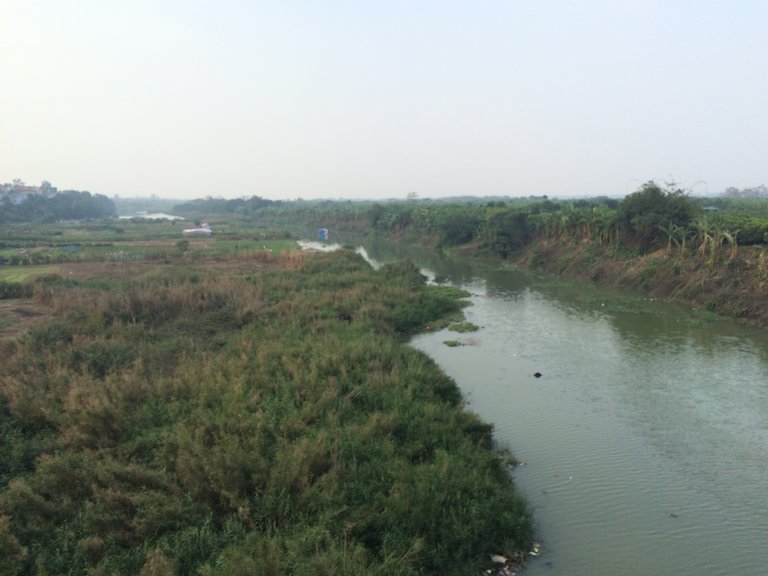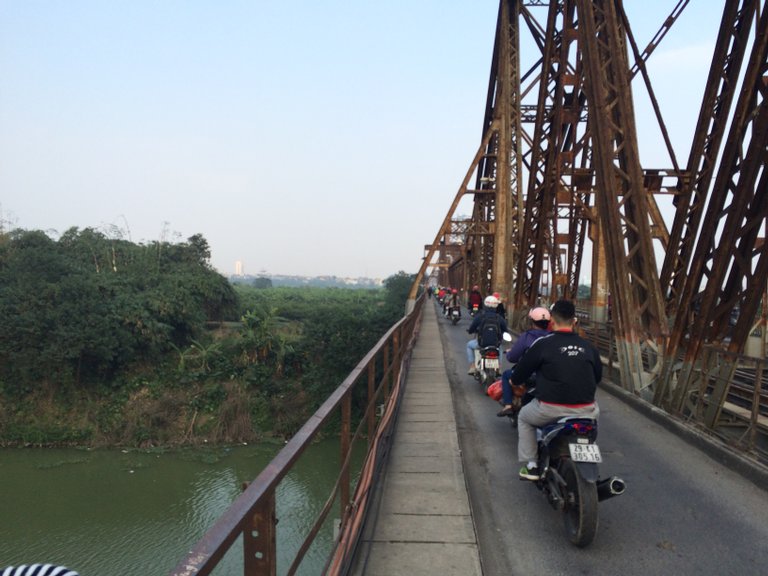 Heading back to which we came.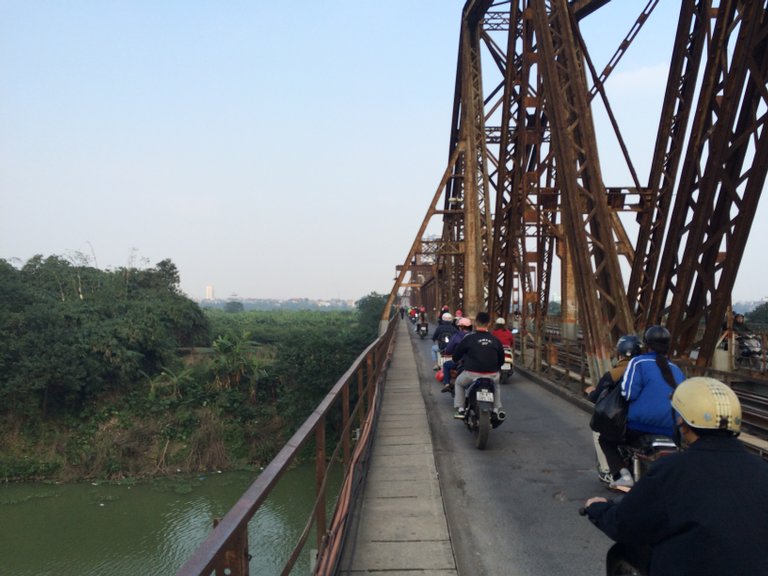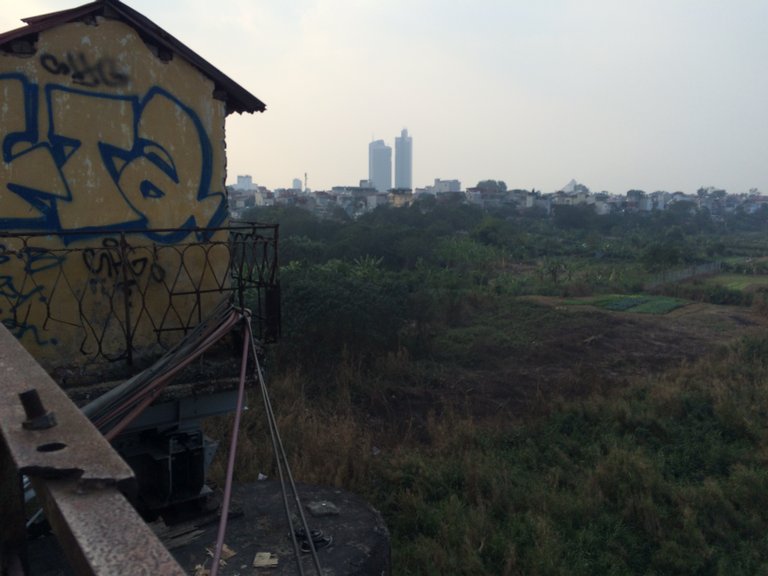 Shadow shot as the sun sets.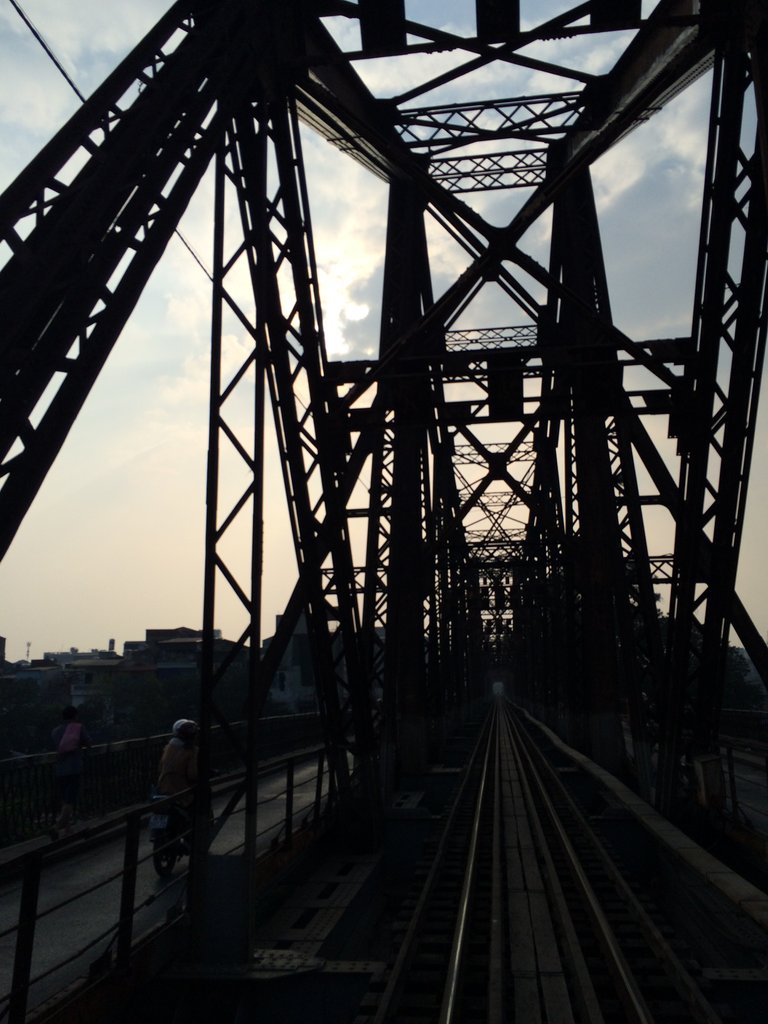 Makers Mark.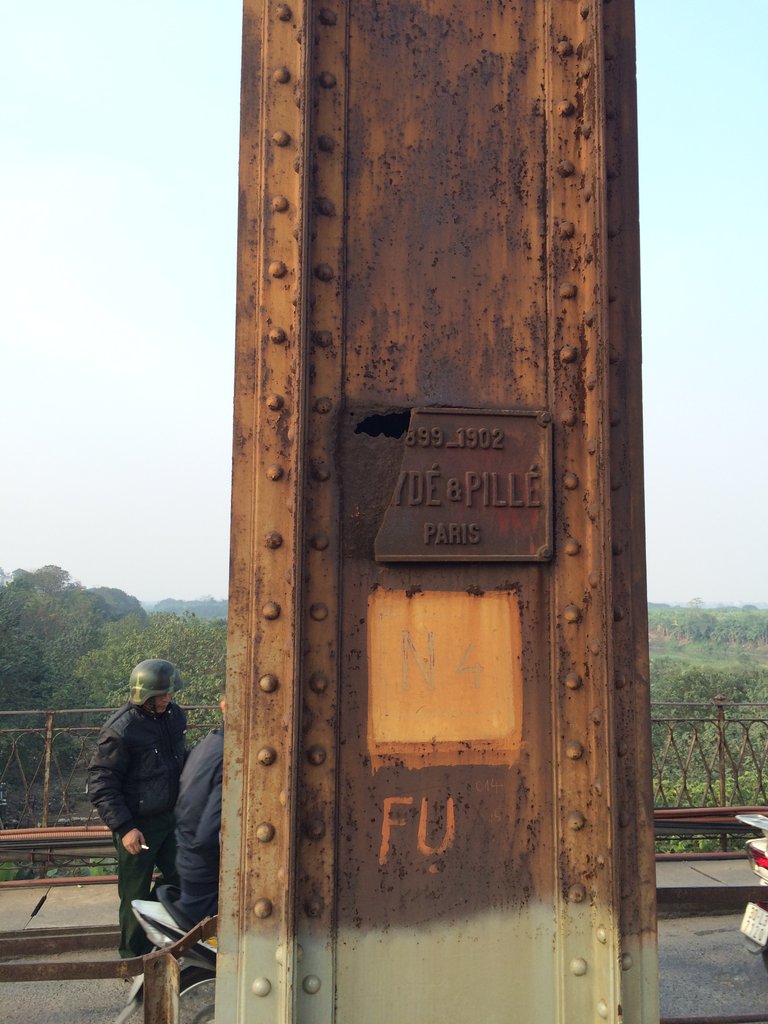 The colour of layers goes deep to the metal of the foundation of this structure.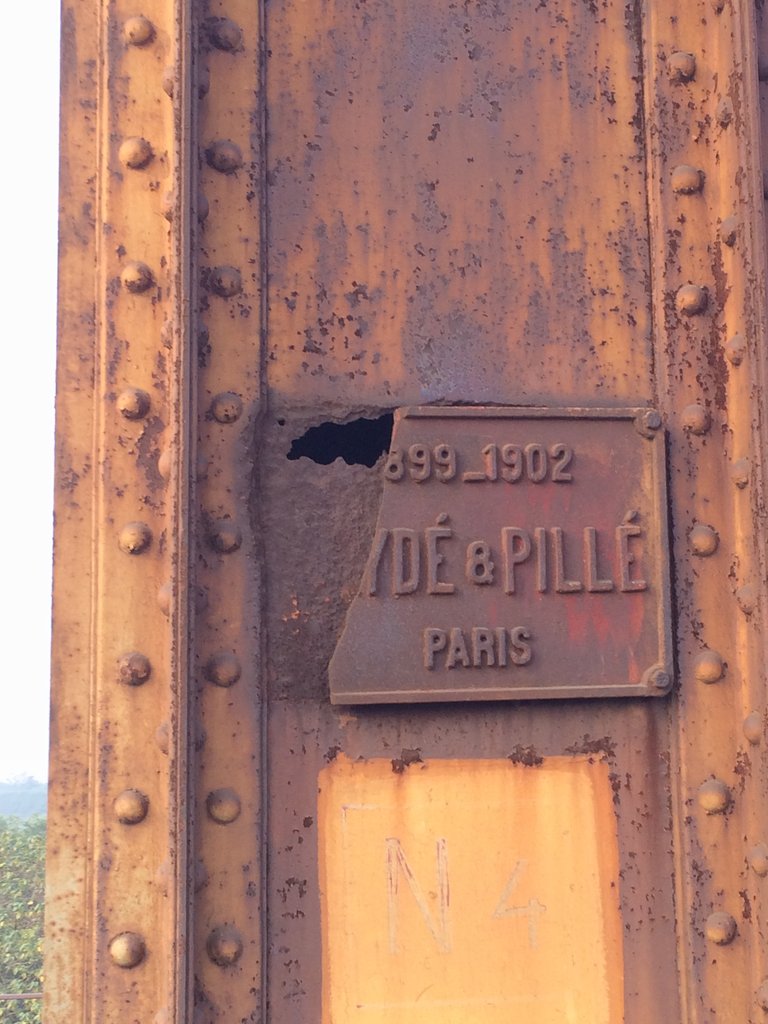 Slats of what it looks like perhaps too fast to see.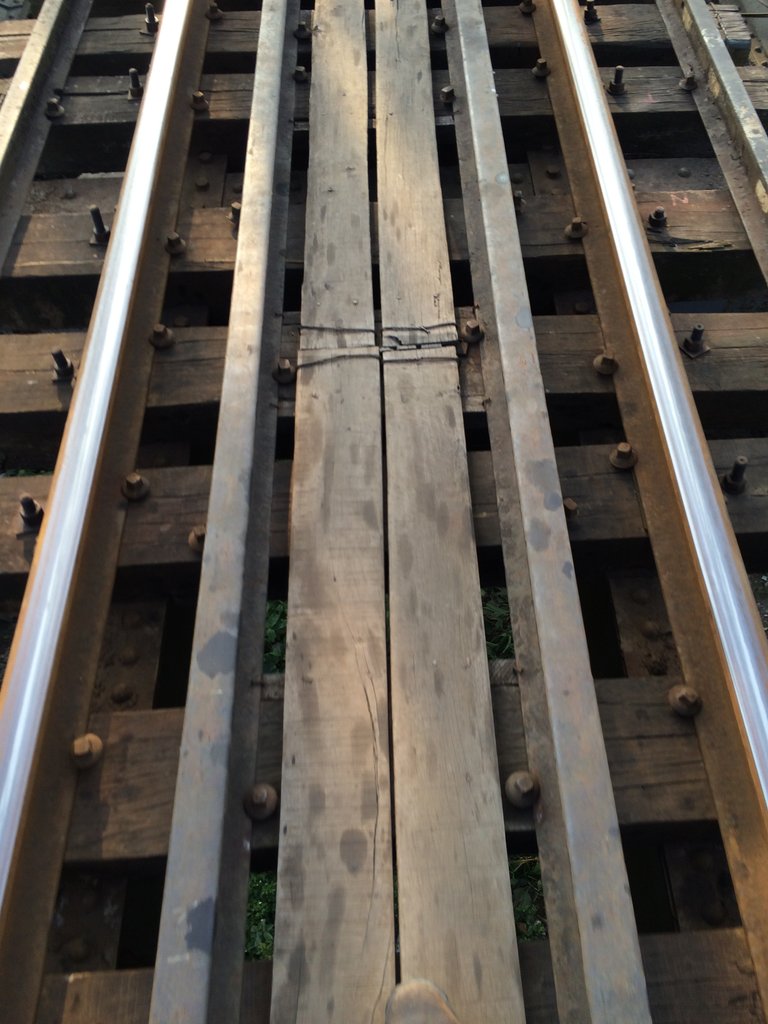 Photo shoot friend.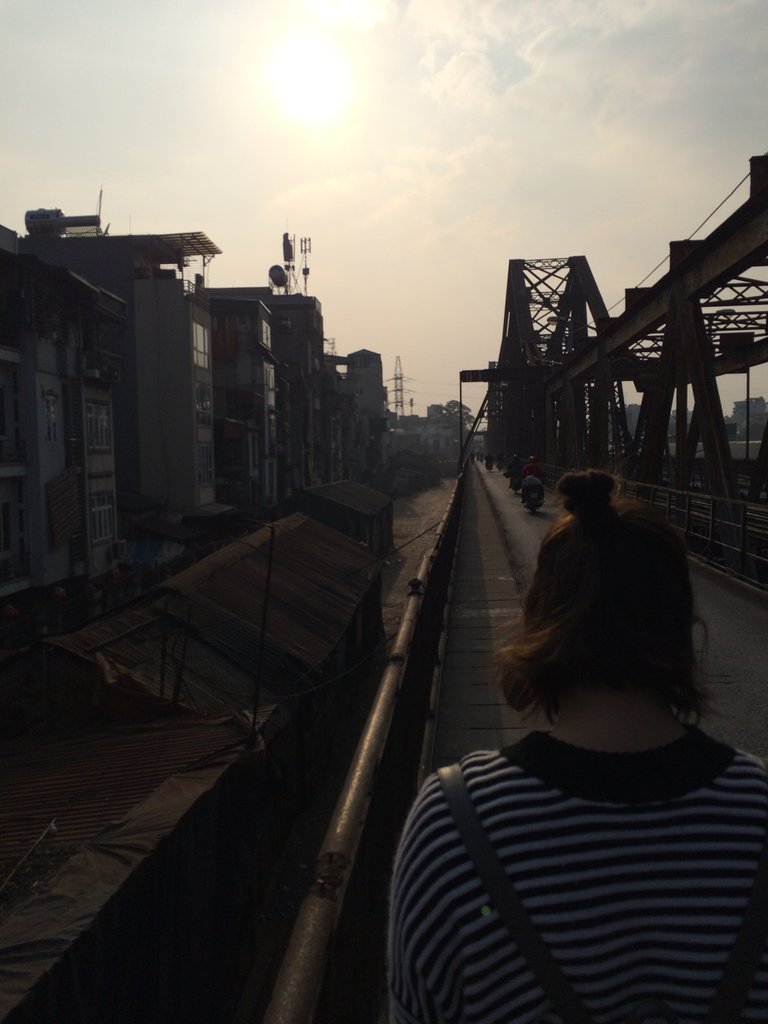 It has been a long road here and a great time traveling but sometimes the sun sets on the day and you must go away and have a nap.
Thanks for checking out my content an the places I go.