Hi.
It took me some time to decide to write this article but I really want to share it with the Hive community.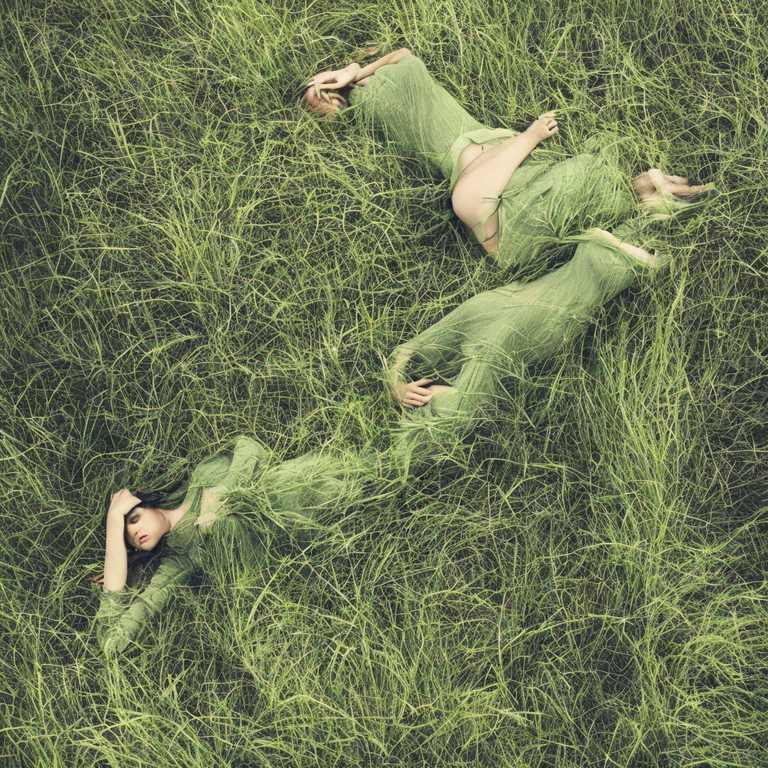 Moods - An AI-generated NFT I did
Music is science, it is Technology and it is healing. I am a big fan of music.
From my passions and from my 2022 playlist, I want to write this article to share with you different genres, artists, and songs that have given me hope, strength, happiness, and even a moment of mental health and balance. I must also add that 2022 was the year that I've traveled the most in my whole life and this came with the new job I was mentioning in one of the previous Hive posts. Maybe it was the perfect time to fly out of the nest....
I've studied Music as a science for 4 years but I also came to the conclusion that even if I am so passionate about listening to a lot of it, I will never be able to produce magic as others did with a simple instrument or with their voices. I have to admit this and I am doing it right now.
No matter how much excitement music produces in my mind and heart, I never intended to go further....analyze the geometry in music as a Science or its core elements. I am a simple pleasure-taker....if I can say this when it comes to music.
My Top New Songs of 2022
In recent years, I've compiled a ranking (subjective, obviously, because it's based solely on my tastes) of the songs released throughout the calendar year. 2022 was, from this point of view, very rich: the relaxation of restrictions meant an explosion of concerts and discographic materials.
I've noticed for some time a tendency to release 2 new albums in the same year (Lana del Rey last year, Red Hot Chili Peppers or Jack White in 2022), the Australian band King Gizzard & the Lizard Wizard released no less than 5, of which 3 only in October!
Among the albums that I have been expecting last year, but which did not enter the list below, were those of Eddie Vedder (Pearl Jam vocalist, done after 10 years after the previous solo material), Tears for Fears (the first one after 18 years), Muse, Neil Young, Beyoncé, etc. It is worth mentioning the soundtrack of the movie Blonde, composed by Nick Cave and Warren Ellis, the third album of the Catalan artist Rosalía, that of the Canadian band Alvvays and the new materials of Kendrick Lamar, Maggie Rogers (USA) or Nilüfer Yanya (MB).
I Love You - Fontaines D.C. Although I've seen them on some indie compilations before, I really listened to this Irish post-punk band because they were going to play at Primavera Sound (Barcelona), probably the most important indie music festival in Europe.

Skrting on the Surface - The Smile. If Radiohead hasn't released any new material since 2016, the most creative part of the band (vocalist Thom Yorke and guitarist Jonny Greenwood) co-opted the drummer of the famous jazz band Sons of Kemet for one of the biggest musical surprises of the year. The album is eclectic, but this dreamy, trippy ballad bears the Radiohead mark (I later discovered that an early version was actually released in 2009)

Age of Anxiety II (Rabbit Hole) - Arcade Fire. It's hard for me to pick a favorite song from the latest album by Canadians Arcade Fire, one of the most exciting bands of the last decade. We live in an age of anxiety, and the "rabbit hole" alludes to escapism, something that takes us to a surreal, out-of-the-ordinary state.

Burning - Yeah Yeah Yeahs. I fell in love with the voice of Karen O, the vocalist of the New York band, sometime around 2009, when I was listening to songs like Heads Will Roll or Runaway. After a 9-year hiatus, Cool It Down appeared, giving two songs in most charts. I chose the rhythm and slight aggressiveness of Burning over the other hit, Spitting Off the Edge of the World.

Fascination - Tamino. The voice of the Belgian artist of Egyptian origin Tamino conquered me some time ago with Chambers, and when I heard this song in a shop in Spain, I recognized it immediately. I Shazam'd the name of this melancholic yet upbeat track, and that's how it ended up here.

Shotgun - Soccer Mommy. A song about what it's like to fall madly in love, and Sophie Allison's voice manages to convey the message of the lyrics in a musical formula reminiscent of the '90s (almost all music these days is steeped in nostalgia).

My Love - Florence + The Machine. 4 years since the last material was signed by Florence Welch, and Dance Fever does not disappoint. I like My Love more than King or Free, other singles on the album.

Billie Toppy - Men I Trust. Another band from Canada specialized in dream pop, but produced a more rhythmic song than usual, with new wave influences and riffs à la Joy Division, reminiscent of the 80s.

If You Ever Leave, I'm Coming With You - The Wombats. I usually prefer a bit slower and sad music, but this infusion of optimism on cheerful rhythms of the boys from Liverpool is welcome: "I'll get out of bed/ Stop listening to Radiohead".

Wet Dream - Wet Leg. Last year's revelation band released their first record. Wet Dream is another indie song whose rhythm easily sticks to your brain. I almost caught them live in Barcelona, ​​but we all know how late the planes are lately...

Body Paint - Arctic Monkeys. Alex Turner, the band's vocalist and composer, moved to California some time ago, annoyed some of his fans with the previous album. Those who still hoped that it was just an accident were cured with The Car, which shows that the time of albums with songs that tear up dance floors and arenas where Arctic Monkeys perform seems to have set. The good part is that those songs are still part of the concert setlists, as I found out with several tens of thousands of Romanians this summer at Summer Well.

Black Summer - Red Hot Chili Peppers. John Frusciante's return in 2019 was definitely the best thing for RHCP, and his solos and riffs on this song are a testament to that.

Fast Land - Moderate. The experimental electro music of the German trio Moderat (one of the members works with Modeselektor, and another is known as Apparat) has always been compared to the soundtrack of a movie that has not yet been made.

Things Will Be Fine - Metronomy. For an electro-indie band, this is a very rocking, upbeat song, just good to pass cold winter days with the promise of summer, when everything will be fine.

Grace - Hercules & Love Affair. Although the project of the American DJ Andy Butler is located in the dance or house areas, Grace is a much darker track, which brings with it the kind of rock of the '80s.

False Dichotomy - Metric. Dead Disco (2003) was the Canadian band's first hit, and Formentera, the last material, seems to continue the new wave sound that established it.

Adieu - Rammstein. I admit that I first heard the song while watching the impressive video that illustrates it, filmed at the Opera Garnier in Paris and directed by Specter Berlin (also responsible for Deutschland). It was heavily speculated that it would signal the breakup of the band, but Till Lindemann & co denied it. At that time :)

A Bit of Previous - Belle and Sebastian. Interestingly, the song is not part of the album of the same name but was released as a single later. It has an '80s indie vibe, it sounds like you're hearing Johnny Marr's (The Smiths) guitar beats.

Here to Forever - Death Cab for Cutie. Probably the best track from the American band's tenth album.
Number 20 in this top is my personal courtesy for YOU, the one who is reading this right now. Please leave a comment in the section below and bless me with one of your favorites. I'd highly appreciate this!
Thank you for reading and let's stay on the frequency of MUSIC.
With respect,
Zpek!
Posted with STEMGeeks