Hi.
I don't know @ura-soul. But his article here (https://hive.blog/hive-122315/@ura-soul/the-liararchy-world-peace-hierarchy) inspired me to write this one, based on "Liarchy".
Today is about Awareness.
I never liked Politics but always tried to understand how that affects us, as individuals and groups.
So, I am drawing a small conclusion from what I read about the current situation with Fauci, one element who pushed his view of tech through the "waxxes" to us.
Fauci is attempting to avoid his obligations, but he is being pursued by an entire crew.
The day after Dr. Anthony Fauci announced his intention to resign from his government positions, two U.S. Senators publicly asked that the National Institutes of Health (NIH) and the Department of Health and Human Services (HHS) retain any records and conversations relating to Fauci.
We may argue that Dr. Fauci deceived the American people about public health advice during the epidemic...
Under oath, lied to Congress and diverted government cash to risky research in communist China.
Regardless of Dr. Fauci's future job choices, the American people demand the NIH to be transparent and accountable about the C0V!D-!9 pandemics.
He will be called to testify under oath about any talks he had about the lab leak.
That is why Jeff Hays Films has made a film based on Robert F. Kennedy Jr.'s best-selling book, The Real Anthony Fauci...
Into a riveting documentary, I have found here, with free access for a while, as they say: https://www.therealanthonyfaucimovie.com/trailer/?sub4=448dbd5b8bdf48d2b92198bbabf0e9d2&afid=375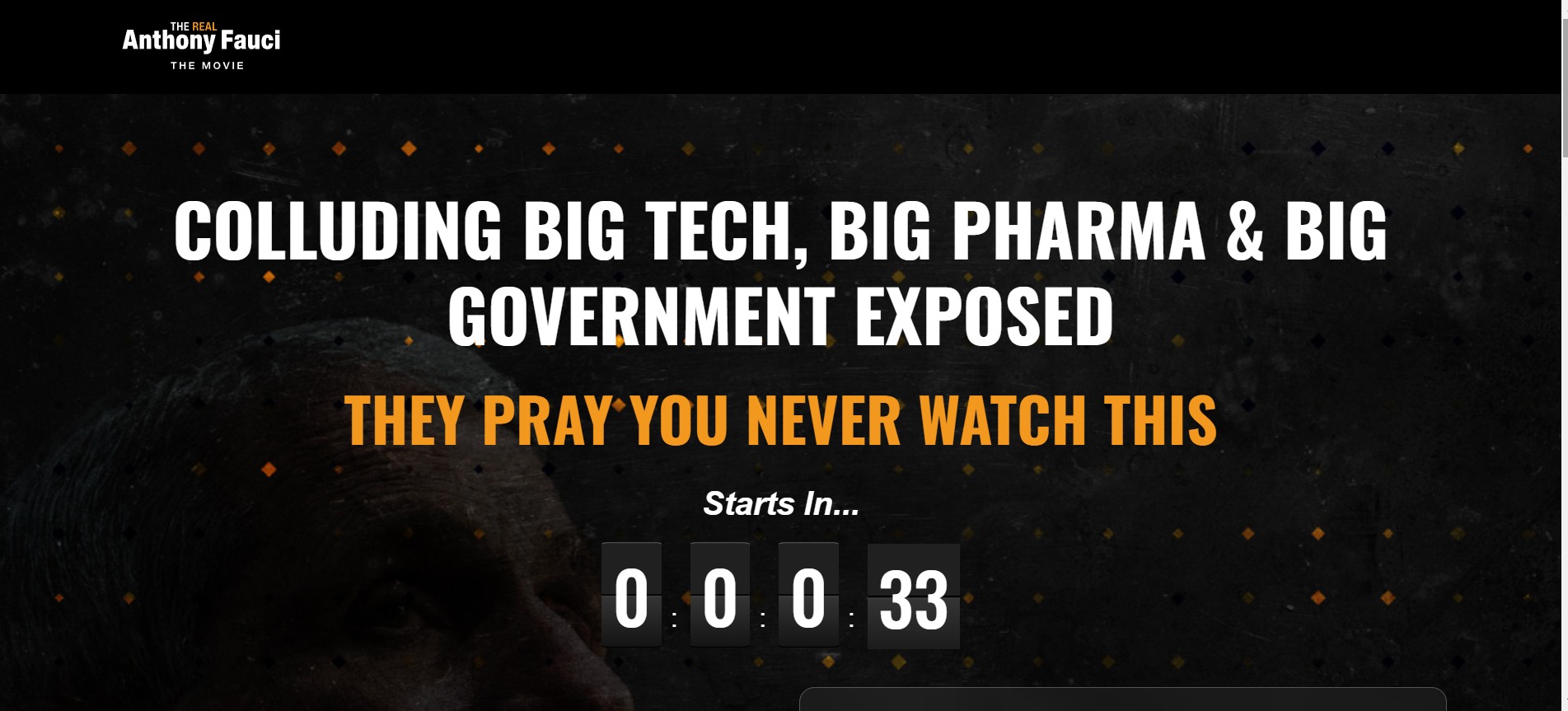 It's time to break free from the shackles of censorship and tyranny imposed by the mainstream media.
And now is the moment to safeguard our right to life, liberty, and the pursuit of happiness for the long term.
Being happy to be back,
Zpek.
Thank you for reading!
Posted with STEMGeeks