CES 2023 - Displace TV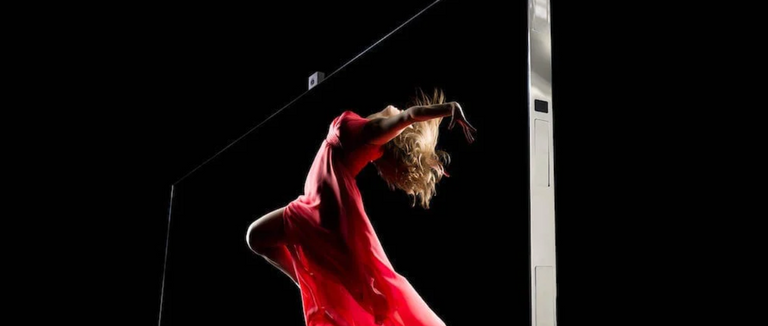 Displace TV has announced its groundbreaking new product at CES 2023 - the world's first truly wireless television. Using hot-swappable batteries that can last up to a month on a single charge with 6 hours of daily usage, this television has no wires and no ports, making it very easy to set up and use.

In addition to its wireless capabilities, Displace TV allows users to create their ideal television size by snapping multiple 55-inch TVs together. By combining four TVs, users can create a 110-inch TV with 8K resolution, or by combining 16 TVs, they can create a massive 220-inch TV with 16K resolution.

Displace TV's proprietary active-loop vacuum technology allows users to simply stick the television to their wall, eliminating the need for wall-mounting. The TV is also lightweight, weighing in at less than 20 pounds, making it easy to transport from room to room.

In addition to traditional voice and touch control, Displace TV also offers gesture control, allowing users to easily browse and play content using their hands. The television even has the capability to move content from TV to TV magically as the user moves.

With rave reviews and demos available for viewing, it's clear that Displace TV is a game-changing product in the world of television. With only 100 units available, interested buyers can reserve their Displace TV now with a fully refundable deposit, with the option to cancel at any time. It is a revolutionary television, and worth checking out!
Disclaimer: All images are screenshots/screengrabs from Displace TV's Website: https://displace.tv/
---
---