As most of you probably know, Microsoft Edge is a web browser developed by Microsoft.
The first version was built with Microsoft's own browser engine EdgeHTML and their Chakra JavaScript engine. Later Edge was rebuilt as a Chromium-based browser which was first released on 15.01.2020.
About two months ago the official rollout via Windows Update started.
As a avowed Google Chrome user I gave the new Edge browser a chance...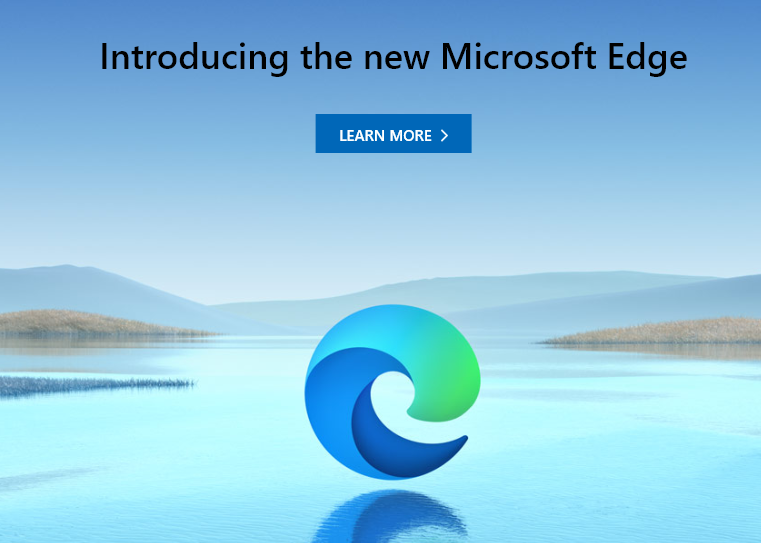 Getting Started
If you don't already have the new Edge Browser installed on your PC, you can get it easily at MS Edge Download
Installation is quite unimpressive.
Nice convenience factor, if checked, Edge imports not only your bookmarks from your currently used browser of choice but also saved passwords from websites you are logged in by default.
User Experience
The handling and look and feel is rather common. Clear menus, modern design.
A cool feature though is the customizeable "New-Tab" page. You can choose betweer "Focus" where your favourite websites get listed (similar like in Google Chrome) , "Inspirational" which is basically the same but with nice wallpapers (Windows Login Screen style). "Informational" shows you some news articles, weather and sports results.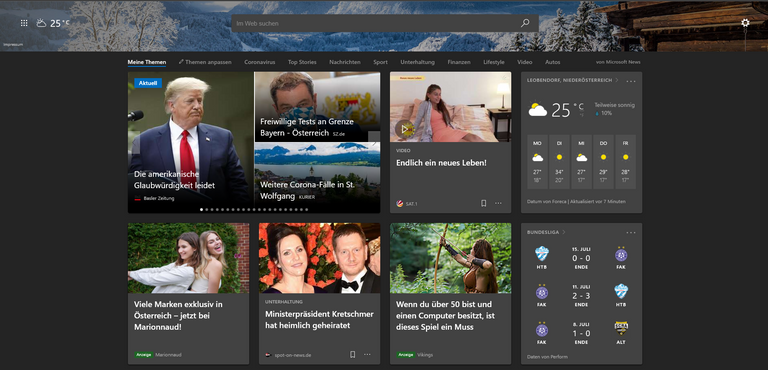 I personally went with the "Fokus" layout since I usually browse the same websites and dont need any newsfeed on browser start up.
The browser itself is more or less standard. It is hard to tell who copied from whom since Google Chrome, Mozilla Firefox and MS Edge not only look almost the same but all of them come with almost identical features. Not sure if this is a plus, but you don't need to get familiar first with its usage.
Performance
One of Edge' selling points is that it is less RAM and power demanding than other.
That's something we can test easily.
Test Setup
I tested it on my desktop PC as well as on an older Lenovo Ultrabook. Results were almost identical, so I am going to list the ones from my desktop only.
Specs:
OS: Windows 10 Pro 64bit
CPU: AMD Ryzen 7 3700X 8-Core
RAM: 16 GB
Graphics: Nvidia GeForce GTX 1070
Installed on a Samsung 850 PRO SSD
Comparing Google Chrome and MS Edge I opened the same webistes in both browsers: Twitter, Facebook, Discord, Hive and Netflix (watching an Alien movie).
In both browsers there were only two extension installed: AdBlock Plus and LastPass
Note:
Edge can run extensions from the Microsoft Store and Chrome Web Store.
I let those pages open for about one hour:


As promised Edge runs a bit less "expensive" utilising about 50% RAM campared to Chrome.
Differences in loading times were identically fast.
On a deeper basis, benchmarks show a slight advantage for MS Edge: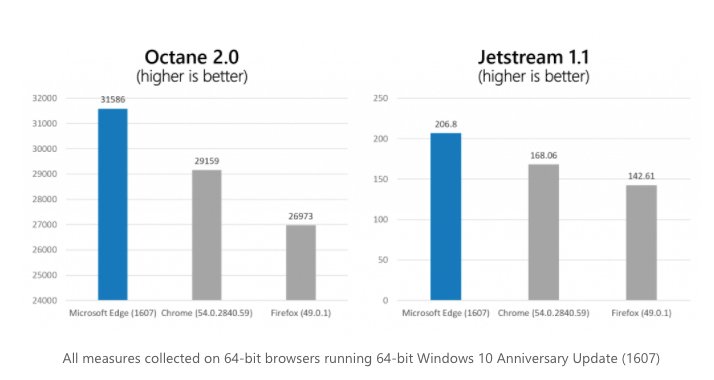 From a practical standpoint, the difference is not really noticable.
Note:
The Netflix movie showed weird fragements on Edge for a few seconds. Not sure if it was a streaming issue on Netflix side of browser side. Was not reproducable.
Conclusion
After three days of usage I don't really feel any difference between using Chrome or Edge. From a technical standpoint Chrome might be more interesting for developers, since it is by far the most used browsers. Those with maybe "less powerfull" laptops might want to use Edge instead.
Only thing that may be tiresome is that Bing is the default search enginge in Edge. Of course it is. If you are used to search directly in the adress field then Edge searches via Bing instead of Google.
To be fair, Bing is far better than is was at the beginning, but I still feel that Google has better results. After all, its Googles core business, right?
Why should you switch then?!
To be honest, I don'r really see a pro or con to go with Edge, Chrome or Firefox. All modern browsers share the same feature set. Some might work better on special conditions than others.
At the end, I would go with Edge IF you either want to get some slight advantages in technical aspects OR if you disagree with Googles advertising strategy - which I personally do every day a bit more.