Was sagt ihr dazu, Windows 11 wird nativ Android-Apps über den Amazon Android App Store unterstützen.
Gestern hat Microsoft wie erwartet Windows 11 mit einer überarbeiteten Oberfläche vorgestellt, die stark an das Konzept von Windows 10X erinnert.
Anders als Windows 10X wird Windows 11 aber weiterhin sämtliche Windows-Apps inkl. Win32 unterstützen und das erste Mal sogar nativ Android-Apps ausführen können, was schon eine ziemlich große Ankündigung ist.
Über das Windows Subsystem for Linux (WSL) werden auch Linux-Programme und X11-Anwendungen unter Windows ausführbar.
Panos Panay ist das Beste, was der Windows-Abteilung die letzten Jahre passieren konnte.
Die zweite große Ankündigung war, dass die Einschränkungen für die Aufnahme in den Microsoft Store gelockert werden und damit sollten jetzt sämtliche Windows-Programme zumindest theoretisch im Store integriert werden können. Zusätzlich wird der Store auch Android-Apps listen und hierfür mit den Amazon Store zusammenarbeiten.
Damit wird das Android-System von Amazon stark aufgewertet und es ist zu erwarten, dass damit der Google Play Store erstmals eine ernsthafte Konkurrenz bekommen könnte.
Ebenfalls eine Kampfansage an Google und Apple ist, dass Entwickler auch eigene Bezahldienste in ihren Store-Apps nutzen können, ohne dass Microsoft dafür eine Gebühr verlangen wird. Bei Google und Apple geht das nicht bzw. verlangen sie eine absurd hohe Umsatzbeteiligungen für jeden In-App-Kauf.
Anscheinend wird in Windows 11 auch der File-Explorer und die Settings-App dem Sun-Valley-Design von Windows 11 angepasst.
Wie immer ist die Frage, wie konsistent es Microsoft gelingen wird, das Design von Windows zu aktualisieren. Bis jetzt war es design-technisch immer ein ziemlicher Murks und eine inkonsistente Mischung aus 4 Windows-Generationen (Windows 95, 7, 8 und 10).
Weiteres ist die Frage, wie gut die Android-Apps unter Windows laufen werden, und ob die Entwickler zukünftig ihre Apps auch für den Amazon/Microsoft Store updaten werden.
Windows 11 wird als kostenloses Upgrade für Windows 10 angeboten werden, wird aber höhere Systemvoraussetzungen haben und nur mit Hacks auf älteren Systemen nutzbar sein (TPM2-Anforderung?).
Was sagt ihr zu Windows 11 und dass man in Zukunft sogar Android-Apps nutzen kann?
Windows 11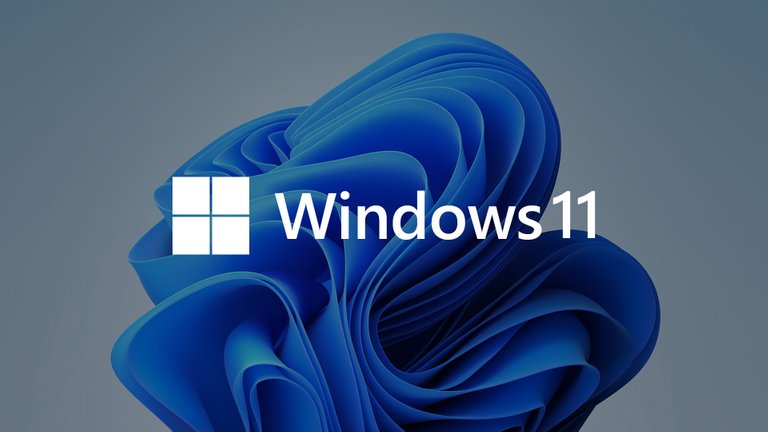 How do you like the new iconic Windows 11 wallpaper? (Source)
Windows 11 Reveal Event
Video Credit: Microsoft via CNET
English
What do you say guys, Windows 11 will natively support Android apps via the Amazon Android App Store.
Yesterday, as anticipated, Microsoft unveiled its new version of Windows, Windows 11 with a revamped interface that strongly resembles the concept of Windows 10X.
Unlike Windows 10X, however, Windows 11 will still support all Windows apps including Win32 and will even be able to run Android apps natively for the first time, which by itself is a pretty big announcement.
Linux programs and X11 apps will also become executable on Windows via the Windows Subsystem for Linux (WSL).
Panos Panay is the best thing that could have happened to the Windows division in the last few years.
The second big announcement was that the restrictions for inclusion in the Microsoft Store will be loosened and thus all Windows programs should now be able to be integrated into the Store, at least theoretically. In addition, the store will also list Android apps and work with the Amazon Store for that.
This means that Amazon's Android system will be strongly upgraded and it is expected that the Google Play Store could get serious competition for the first time.
Another challenge to Google and Apple is that developers can also use their own payment services in their store apps without Microsoft charging a fee. This is not possible with Google and Apple, or they demand an absurdly high revenue share for every in-app purchase.
Apparently, Windows 11 will also adapt the File Explorer and Settings app to the Sun Valley design of Windows 11.
As always, the question is how consistently Microsoft will succeed in updating the design of Windows. Until now, it has always been a big mess design-wise and an inconsistent blend of 4 Windows generations (Windows 95, 7, 8 and 10).
Another question is how well Android apps will run on Windows, and whether developers will also update their apps for the Amazon/Microsoft Store in the future.
Windows 11 will be offered as a free upgrade for Windows 10 users, but will have higher system requirements and will only be usable with hacks on older systems (TPM2 requirement?).
What do you say about Windows 11 and that you will even be able to use Android apps in the future?
Sources
[1] Windows 11 https://www.microsoft.com/en-us/windows/windows-11
[2] Microsoft announces Windows 11 will be able to run Android apps https://www.windowscentral.com/microsoft-announces-windows-11-will-be-able-run-android-apps
[3] How To Fix TPM 2.0 Error When Installing Windows 11? https://fossbytes.com/solve-tpm-2-0-error-installing-windows-11-fixed/
[4] Apple and Google just got sued by the maker of the hugely popular video game 'Fortnite' over their app store policies https://www.msn.com/en-us/news/technology/apple-and-google-just-got-sued-by-the-maker-of-the-hugely-popular-video-game-fortnite-over-their-app-store-policies-here-s-what-you-need-to-know-about-the-major-antitrust-battle-it-reignited/ar-BB17X3WX
[5] Apple and Google face new antitrust battle over Arizona app store bill https://www.theguardian.com/technology/2021/mar/08/arizona-bill-apple-google-app-fees-antitrust-challenge
[6] Google Slashes App Store Fees, Following Similar Apple Move https://www.bloomberg.com/news/articles/2021-03-16/google-cuts-app-store-fees-in-half-following-similar-apple-move
Live your Secrets and Hive Prosper 🍯
xx Viki @vikisecrets