Ist euch das schon aufgefallen? An manchen Bushaltestellen in Wien gibt es jetzt ein E-Ink-Display statt eines gedruckten Fahrplans auf Papier. Der Vorteil ist, dass man die Fahrplaninformationen digital in Echtzeit updaten kann.
Wie gefallen euch die neuen E-Paper-Haltestellen?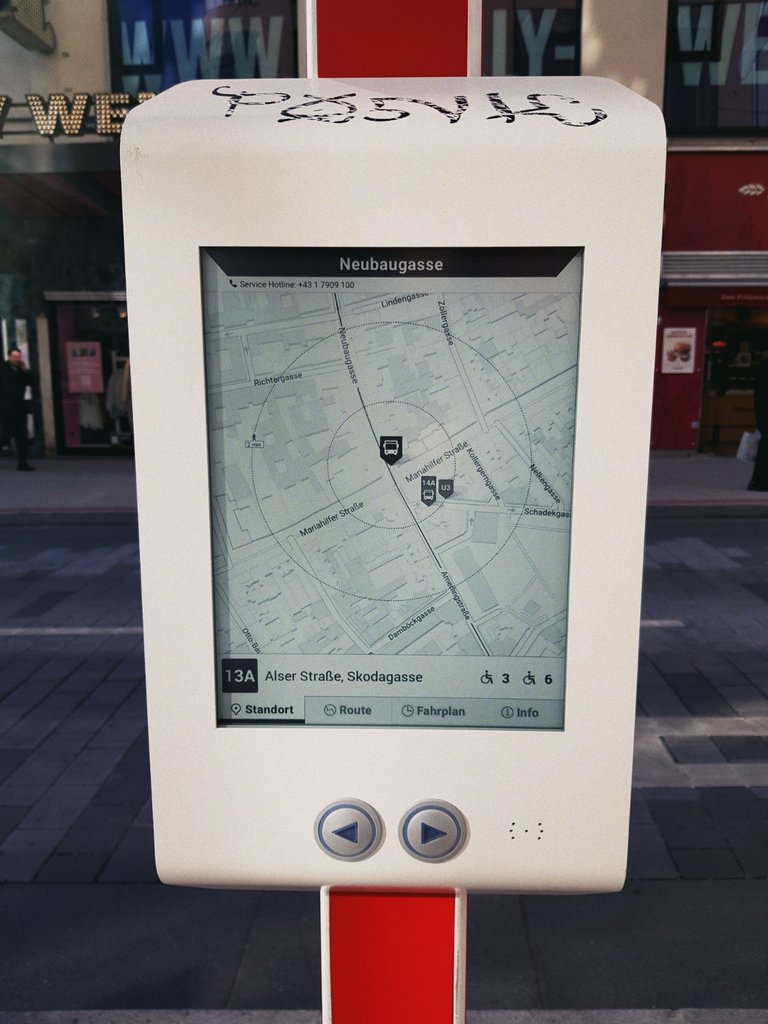 E-Paper-Haltestelle Neubaugasse, Wien
English
Have you noticed the new displays yet? At some bus stops in Vienna, there is now an e-ink display instead of a printed timetable on paper. The advantage is that the timetable information can be updated digitally and in some cases also in real time.
How do you like the new e-paper bus stops?
Sources
[1] Wiener Linien planen weitere E-Paper-Haltestellen https://www.wienerlinien.at/eportal3/ep/contentView.do/pageTypeId/66526/programId/74577/contentTypeId/1001/channelId/-47186/contentId/4201649
[2] Testbetrieb: E-Reader statt Papier bei Haltestellen https://www.wienerlinien.at/eportal3/ep/contentView.do/pageTypeId/66526/programId/74577/contentTypeId/1001/channelId/-47186/contentId/83438
Live your Secrets and Hive Prosper 🍯
Photo credit: @vikisecrets