Here's something interesting I learned today!
There's a group of octopuses that actually grow their own shells!
Commonly known as argonauts or paper nautili, these octopuses belong to the genus Argonauta and are best known for the paper-thin shell females secrete. Well, not exactly a shell, as it's not secreted for protection.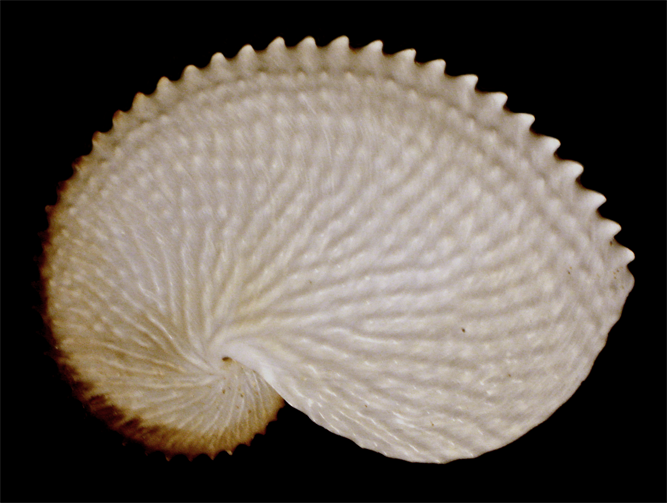 Shell of Argonauta nodosa (source)
This shell is actually an eggcase, that interestingly looks a lot like the shells of the long extinct ammonites
Female argonauts produce a laterally-compressed calcareous eggcase in which they reside. This "shell" has a double keel fringed by two rows of alternating tubercles. The sides are ribbed with the centre either flat or having winged protrusions. source
After mating, females uses it to deposit the eggs and then take shelter in it
After she deposits her eggs in the floating eggcase, the female takes shelter in it, often retaining the male's detached hectocotylus. She is usually found with her head and tentacles protruding from the opening, but she retreats deeper inside if disturbed. source
Here's a video showing the rescue of a paper octopi to have a better idea of how they look like
Sadly, I couldn't find any high quality videos, most look like shit like the above but there are a few more on YouTube if you search on YouTube.
Another interesting fact about these octopuses is that they live close to the surface rather than on the sea floor like most of their relatives do.
Other than that, that are pretty much regular octopuses... You know, 8 tentacles, a beak and everything...
Oh, I forgot. They also have a... detachable penis 😂😂
The tiny male throws a modified arm containing spermatozoa (called a hectocotylus) at the female, which will then swim toward the female's mantle (the sac which stores her organs), finding its way inside and subsequently fertilizing the eggs. A female's eggs can actually be fertilized by more than one hectocotylus by storing them in the mantle cavity. source
So yeah, that's pretty much the basics about Argonauts octopuses. Feel free to click the links above to learn more about them.
By the way, Argonauts are not too be confused with nautilusses which may look somewhat similar but are not octopuses!
Ok, I hoped you enjoyed yet another post of me about yet another weird creature. See ya on the next one 😃
I'll close now with one last quick video
https://youtube.com/shorts/teHR5gmJI5g?feature=share
Posted with STEMGeeks