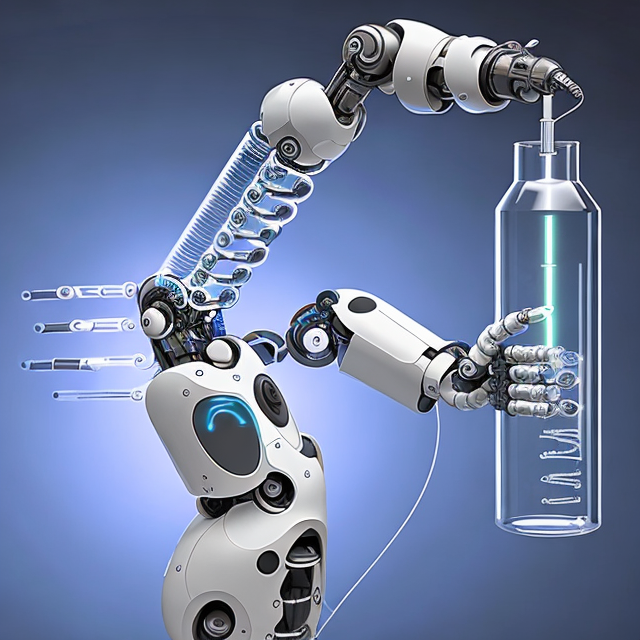 By now you have probably heard how chatgbt can write blog posts, emails, poems, press releases, dall-e prompts, pieces of code etc etc. Just feed it with the right shit and it can do some amazing shit, faster and often better than a human.
Imo, we have only began to scratch the surface and by the end of the year I have a feeling ai will impact the world in ways we can't imagine. For better or for worse, only time can tell. Just spend a good day on YouTube to see all the amazing stuff people are making with chatgbt and other similar ai tools and your jaw will drop! And that's just with the free, publicly available and dumbed down Chatgbt. Who knows what the real deal can deliver!
Anyways, the reason I started writing this post is this article I stumbled upon on newsscientist
Now, I could be a smartass and have chatgbt reword it and make a new post about the subject and pass it as my own. But instead I asked it to write me a quick synopsis, lmao 😂
A biotechnology start-up in California, Profluent, used an AI called ProGen to design new proteins with antimicrobial properties. The AI learned how to generate proteins by studying the sequences of 280 million existing proteins. The researchers tested 100 of the AI-designed proteins, with 66 showing chemical reactions similar to existing proteins that destroy bacteria. 5 of the best-performing proteins were selected and added to bacteria, with 2 destroying the bacteria. X-rays confirmed that their shapes almost matched naturally occurring proteins, even though their amino acid sequences were different. The researchers believe this process could eventually be used to create new test molecules for drug development, but they would still need to be tested in the lab.
Pretty decent job 😂
Even the title of my post was written by chatgbt. I just asked for a catchy title 😂
Anyways, what impressed the most is that the AI used a technology similar to chatgbt
ProGen learned how to generate new proteins by learning the grammar of how amino acids combine to form 280 million existing proteins. Instead of the researchers choosing a topic for the AI to write about, they could specify a group of similar proteins for it to focus on. In this case, they chose a group of proteins with antimicrobial activity. source
Dang! As I said I have a feeling we have only begab to scratch the surface with what ai can do!
Exciting (?) times are coming?
Here's a link to the actual paper if you are in the mood to read something heavy -> click !
P.S. The post thumbnail was created with dall-e with a prompt that was suggested to me by chatgbt , "Create an image of a robotic arm holding a test tube with glowing, swirling AI-designed protein structures inside". Pretty cool right? 😂
Posted with STEMGeeks