I am still enjoying my holidays and today as we were taking a walk we stumbled upon this cute little critter: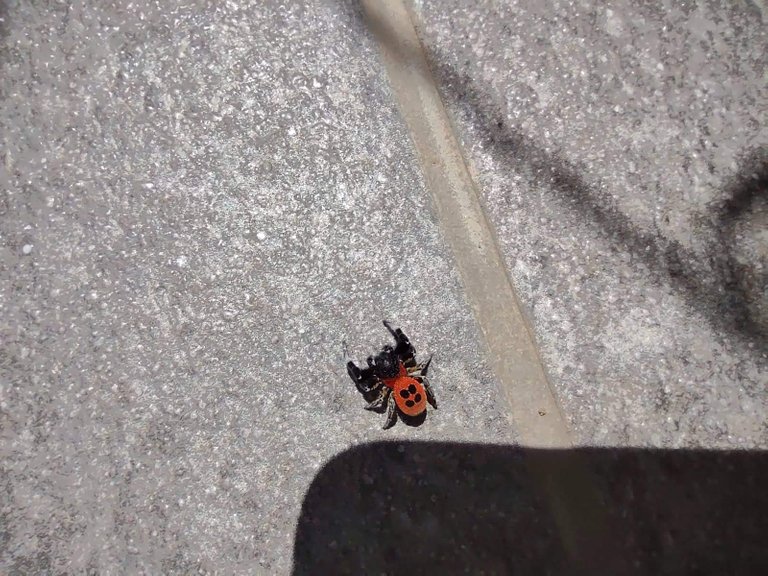 A not so common sight, a male ladybird spider of the Eresus genus. Dunno the exact species, possibly Eresus sandaliatus.
FYI, only male Eresus spiders are that colorful, females tend to have boring ground colors.
Males live underground only coming out in summer to mate so consider yourself lucky if you ever see one. I am 35 and that's only the second time I get to see one, last one was exactly a decade ago!
And despite their bright colors there is nothing to fear, they are totally harmless. But since they are out to have sex better make em a favor and leave them alone with their horniness!
Feel free to learn more about these fellas at https://en.wikipedia.org/wiki/Eresus
Posted with STEMGeeks