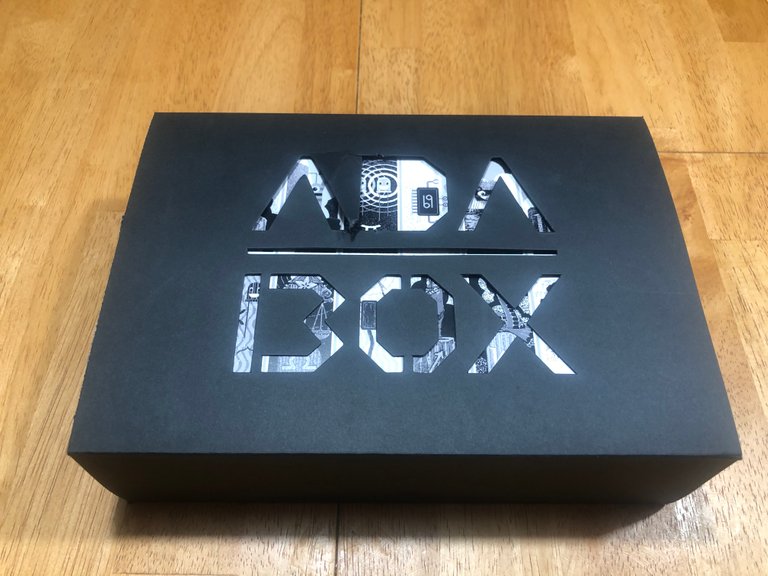 What is ADABox?
ADABox is a subscription service similar to LootCrate for electronic hobbyists. It goes out once every quarter and costs $60. This is a service provided by popular electronics distributor Adafruit.
A friend told me about it and I decided to give it a try as I suspected the Christmas box would be pretty cool. I also liked what he got in the last box which would have been perfect for a project I am working on.
Unbox ADABox 17
I received the 17th iteration of the ADABox referred to as ADABox17.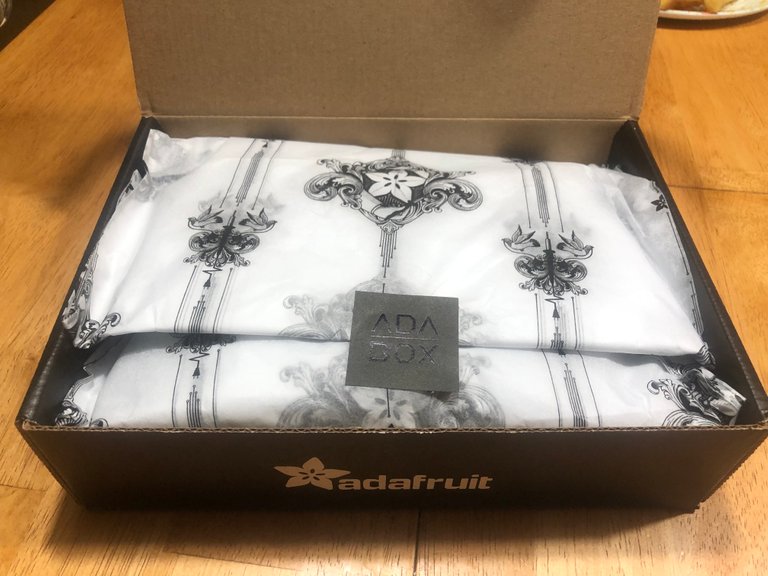 Adafruit does a good job with presentation making the package look really nice. I had some problems with the ADABox sleeve, the D was already broken before I even unboxed it, and some of the corners were already bent. Not a big deal, but takes a little from the wow factor.
I am not sure if every quarter is wrapped with tissue wrap like this, or this was a nod to Christmas.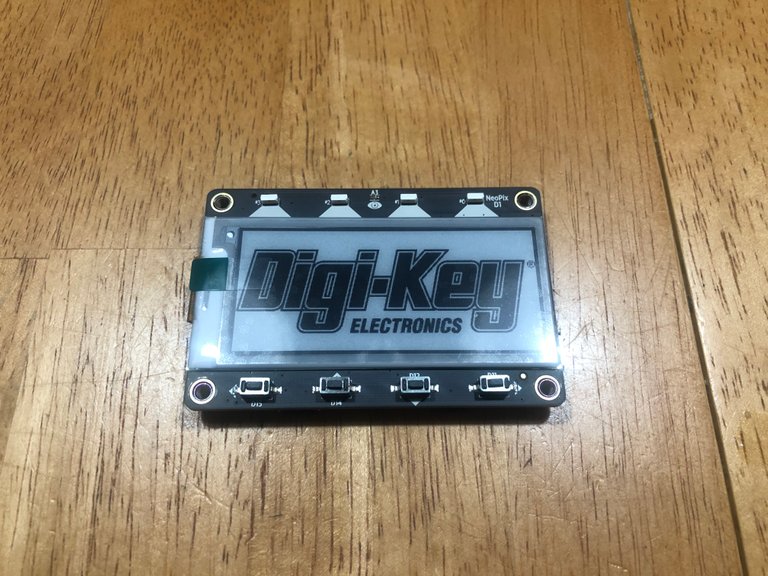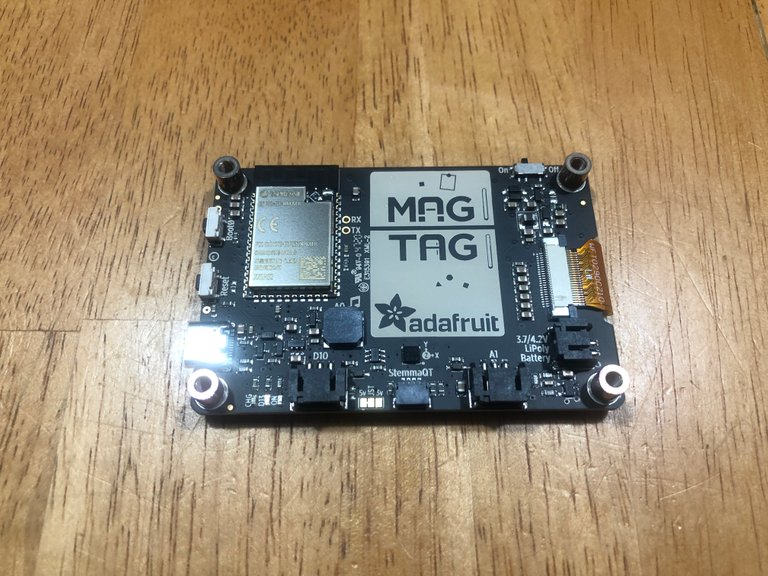 The MagTag is the highlight of this box. It is a 2.9" 2 Color E-ink display with four neopixel led lights, wifi, speaker, and ports that can control neopixel strips. One of the interesting things about E-Ink displays is they will display what was last on the display even when the power is removed. Here you can see the Digi-Key logo, the distributor who supplies the components for ADABoxes.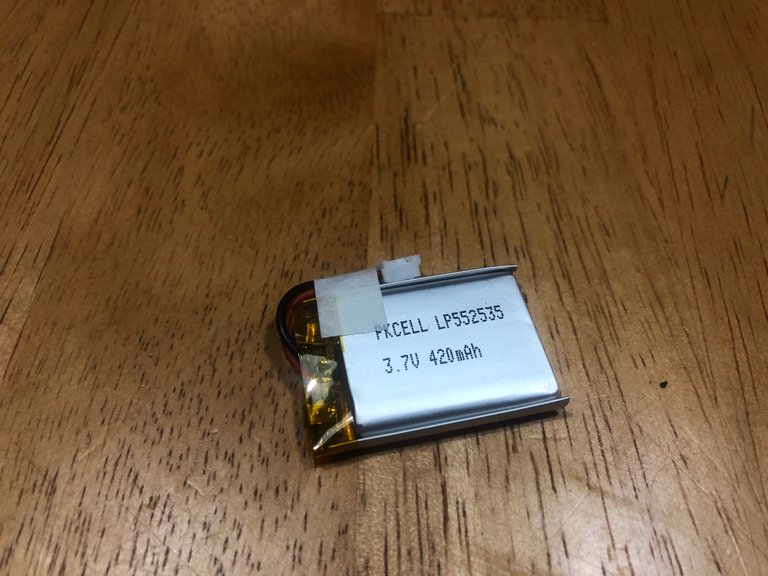 Being a wireless device, it wouldn't be complete without a good lipo battery for portable use. This is a relatively small lipo battery and I am not sure how long it would power the device, I can't imagine it requires that much power.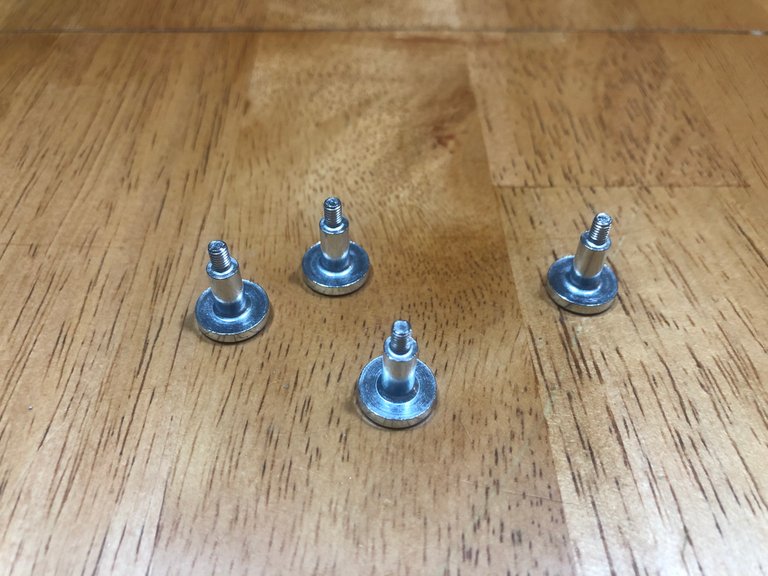 Also included are three magnetic screw on feet which allow you to mount the screen on your refrigerator or any metal service. This also holds the plastic back cover (not displayed) in place that prevents the battery from dangling.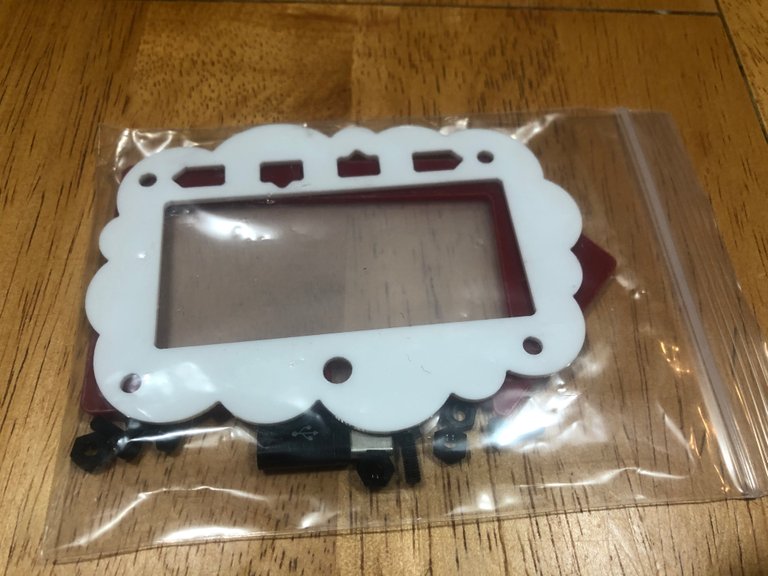 Also included is a bag with two different plastic face plates for the MagTag, a clear plastic piece used to hold the battery in place, and a USB C adapter so you can use a micro USB cable to power and program the MagTag.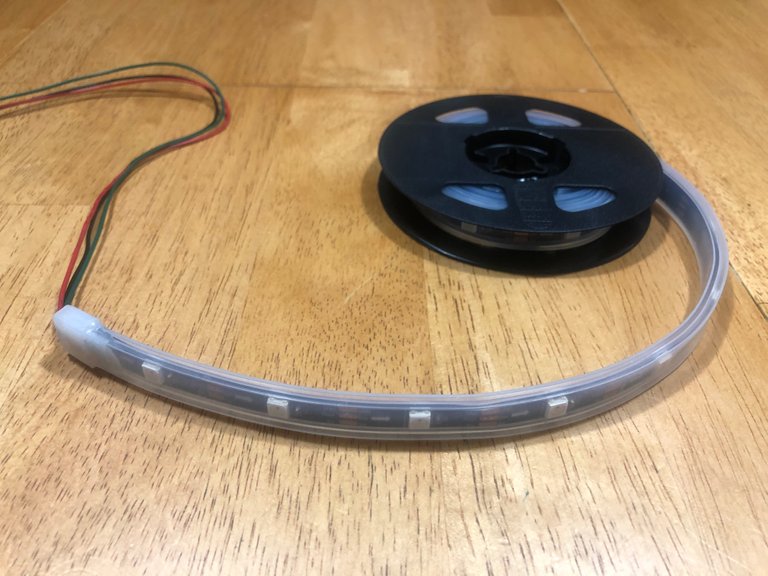 I've been wanting to mess with a neopixel strip for a while now, included is a waterproof enclosed 30 LED Neopixel 1 meter strip. This is a a very thin strip with 30 individually addressable RGB LED. These strips typically can be cut and be used individually.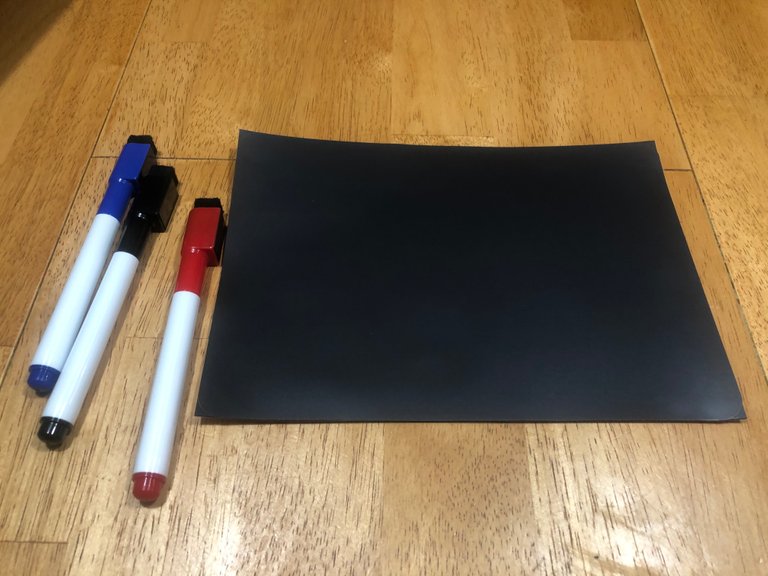 A magnetic whiteboard is included with 3 colored markers that can be used with or without the MagTag. Also included is a thinner magnetic sheet that can be used to create a magnetic surface or cut and used to make magnetic stickers.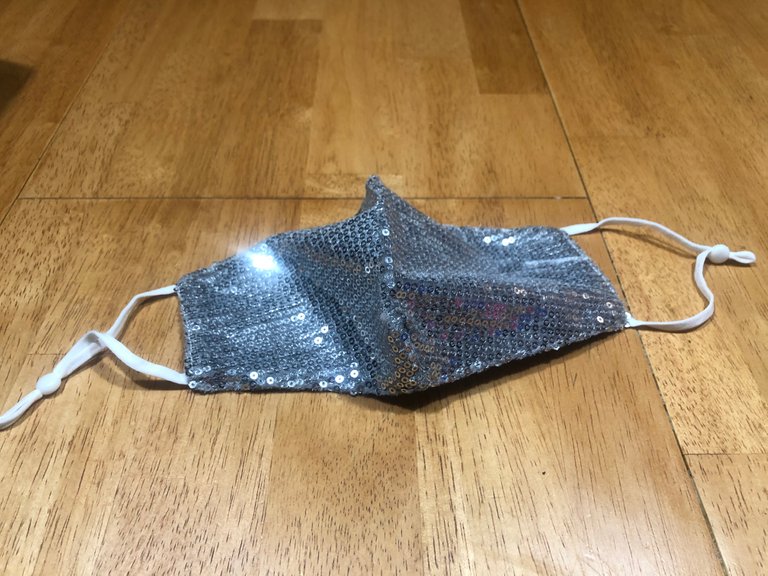 Finally a designer mask is included, this seems to be a theme they have been doing with recent boxes. The included one looks like a disco ball type of design and is themed for New Year celebration.
While I am fascinated by E-Ink displays, and love the look of them, they are very slow and only work in a well lit room. This limits the amount of things I can do with the display, but am trying to think of a good project for it.
For now, I switched the demo code on the device to another project that is used to light up a Christmas wreath and synchronizes the color and animation with everyone using the same code. Anyone can tweet to the cheerlights Twitter account to change the color for anyone running the code.
Some other example projects from Adafruit: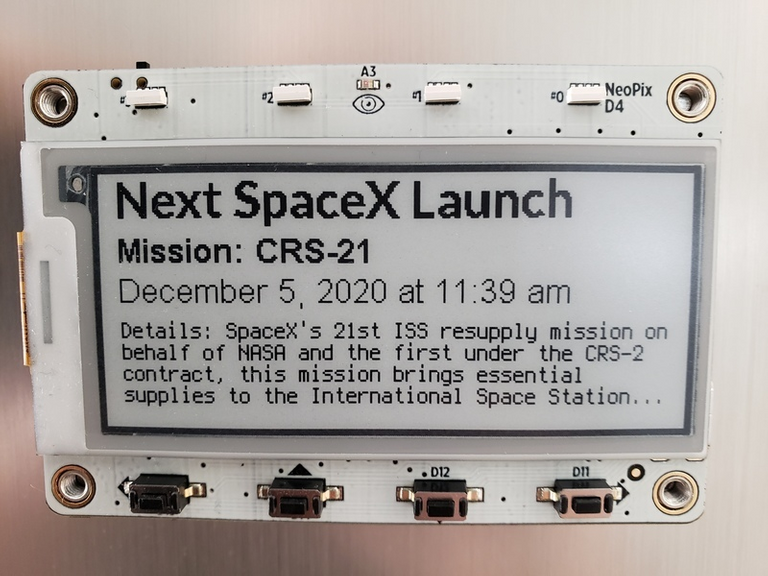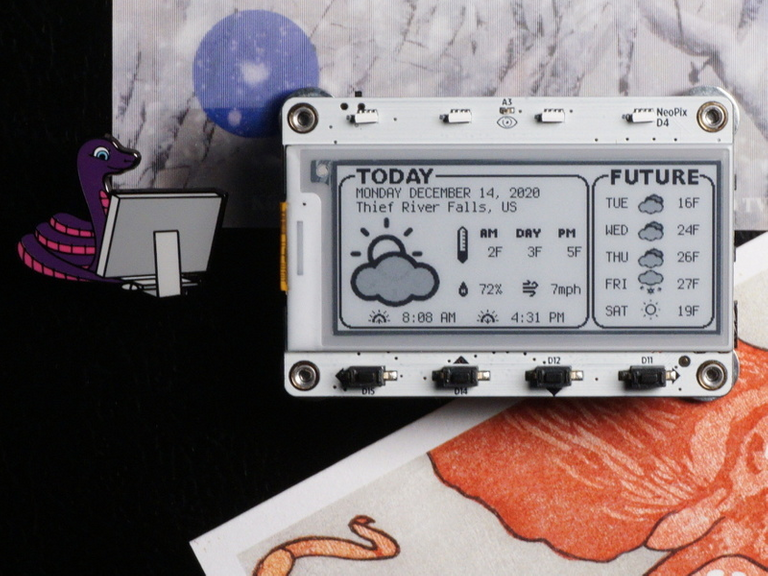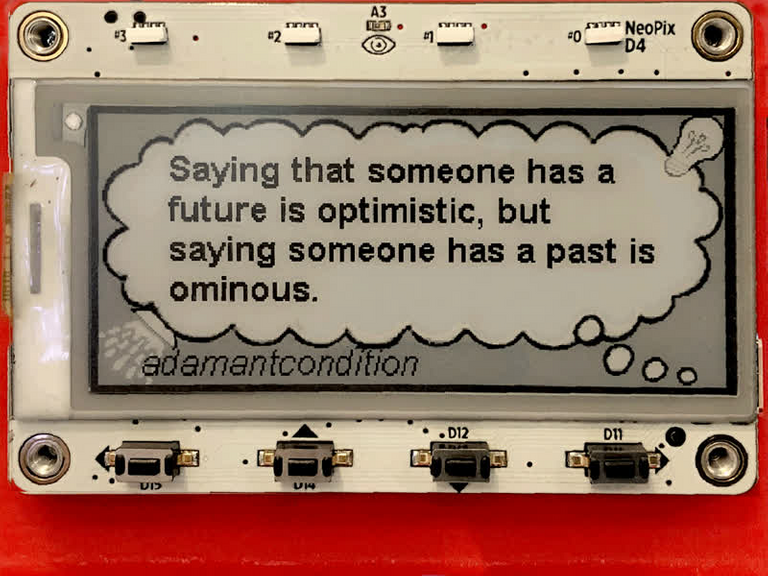 Posted with STEMGeeks