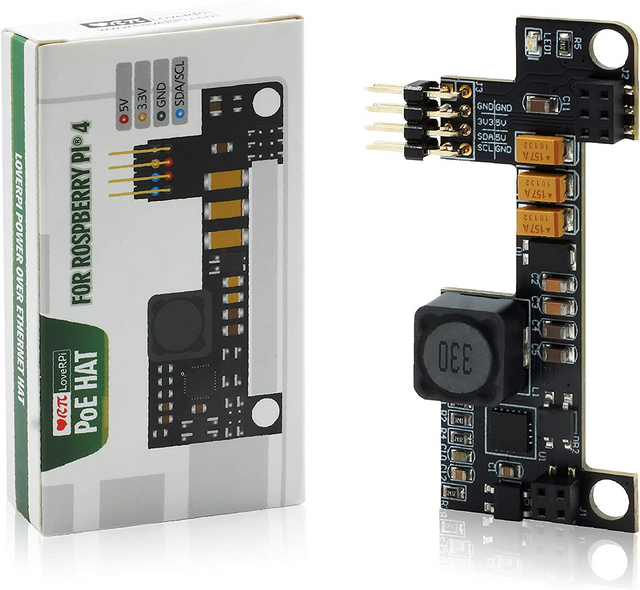 I've never used a Power Over Ethernet Hat for the Raspberry Pi before, I always hoped the Raspberry Foundation would just add it to the Pi eventually. This never happened and after testing a third-party PoE Hat I can see why.
The official Pi Hat is $20-30 depending on where you buy it and has a built-in fan to cool it down.
I wanted to try another option that would be more low profile and allow me to use the existing case I purchased with a built-in fan. I already had a PoE switch for my Wifi pucks and security cameras.
I picked up the LoveRpi Slim PoE Hat for $20 on Amazon and as you can see it is pretty low profile, especially compared to the official Hat.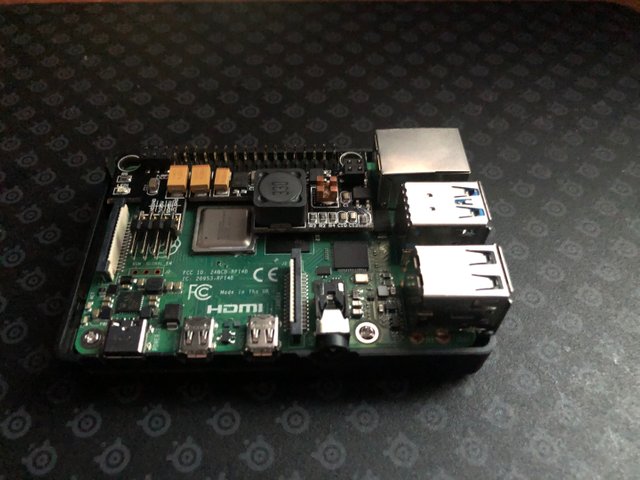 One thing I liked is it allowed you to use all the pins from the GPIO while it is installed, the pins it "took over" it bent them out to the side so you can still use them. As you can see below I was able to attach the fan to these pins while it was installed.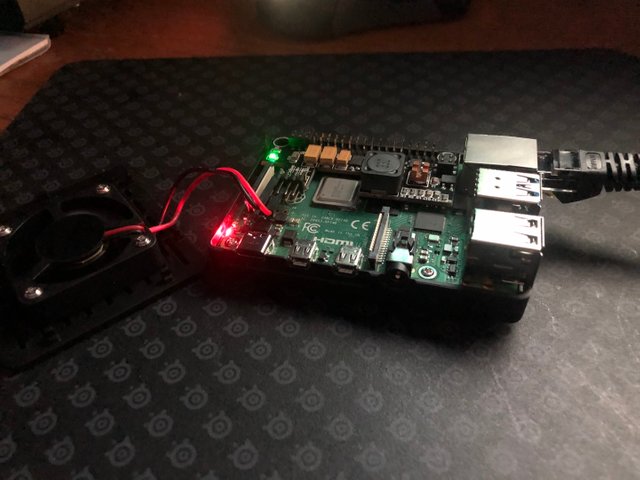 Unfortunately, when the case is installed you cannot use the fan w/ the PoE Hat. This was rather disappointing as I would have like to have used both in the new cases I got (which I rather like I might add).
I knew I would be dealing with some additional heat, but I wanted to see how much so I ran some more stress tests with the PoE in the case.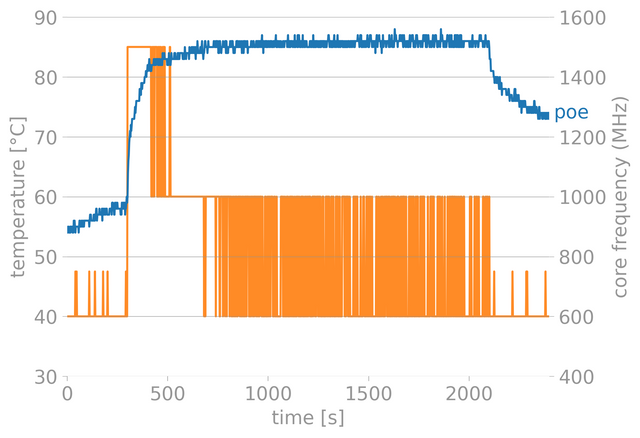 This is not looking good at all, by far the worst results I have seen. Throttling started almost immediately and about 10 minutes it went into stage two throttling all the way down to 600MHz from 1.5GHz and was throttled for the entire test.
If you remember from my last post, throttling in the case without a fan was pretty bad, the PoE just makes it a lot worse.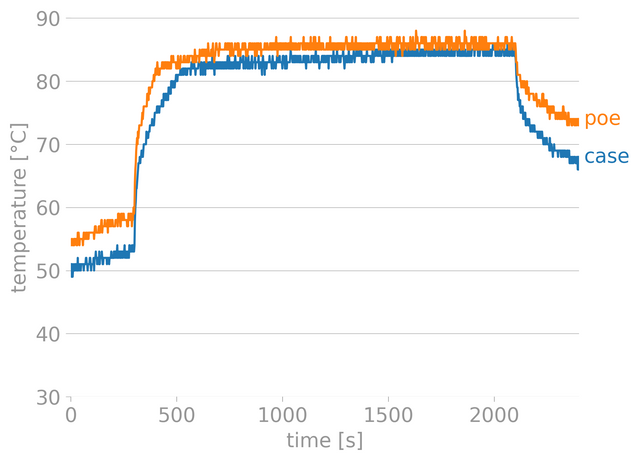 You really can't tell from this combined graph as you can't see the throttling, but the PoE in the case was throttled for almost the entire test.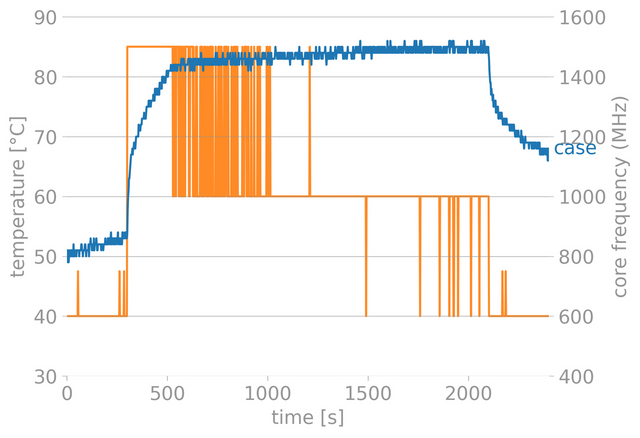 The case alone without the PoE hat throttled for most of the test but was able to maintain 1GHz for quite a while during the last half of the test.
These tests are extreme tests and not a typical use, I purposely stressed all four CPUs to 100% for 30 minutes to have a good comparison between all options.
It is very possible you can get away without a fan in all these configurations under normal use.
Outside of the heat issues, the PoE Hat worked fantastically. There are two versions of this Hat, the Slim version and the larger Pro version. The slim version only works with some PoE switches and if you want to be 100% sure it works with yours, you will want to buy the Pro Edition for $5 more. It includes isolation to prevent equipment damage in non-standard PoE switches.
---
Cover Image Source
---
Securely chat with me on Keybase