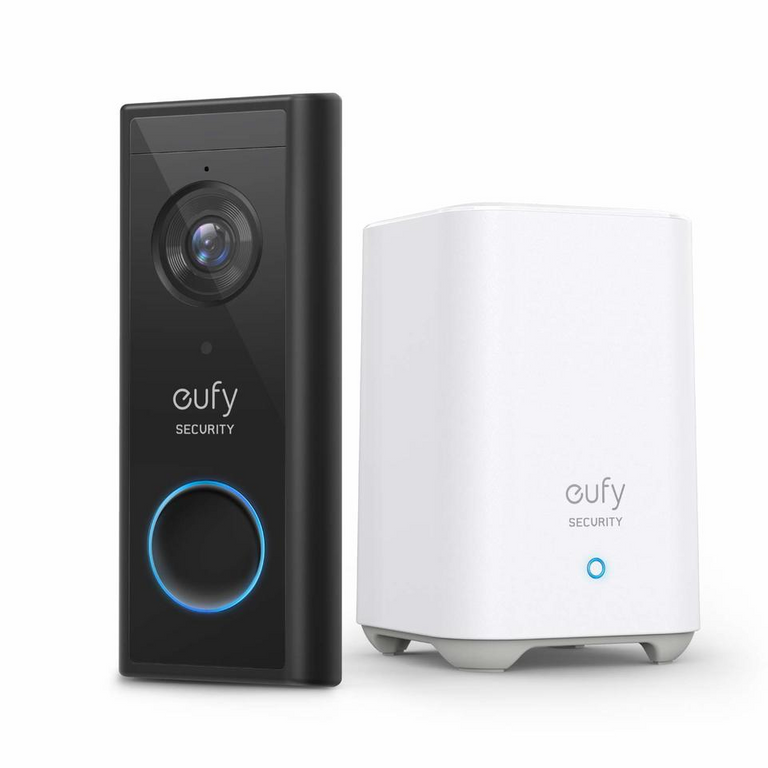 My doorbell has been acting up for a while, the buttons outside no longer worked reliably, the plastic is cracked and water keeps getting into them, and when the bell is used the chime sometimes starts to smell and overheat.
I've wanted a video doorbell for a while but I refuse to pay a monthly fee. Ring the major producer of video doorbells, now owned by Amazon, has worked closely with local law enforcement to get copies of videos from individual homes.
A good example is this article Police can keep Ring camera video forever and share with whomever they'd like. Ring (Amazon) has partnered with over 400 Police Stations to gain access to these cameras from al over the United States.
Eufy offers the best commercial solution available that does not have a subscription or cloud storage forced on its users. The base station includes a 16GB Memory module to allow for thousands of interactions to be stored locally. When you view the camera from the app, you connect directly to the device rather than a cloud service provider.
I picked up this doorbell for $159.99 at a local electronics store and did the installation ourselves. You can use your existing chime or the chime that is included with the base station. Because I wanted to remove the old chime that was acting up, I am using the base station and the phone app for notification.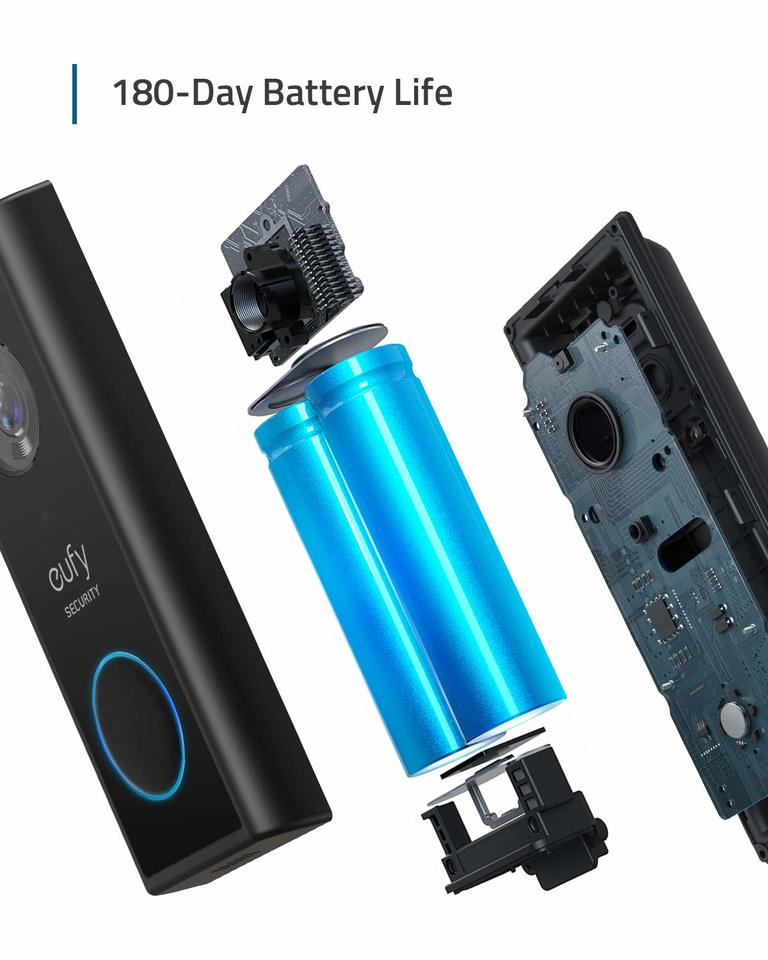 The newest version of the doorbell includes a battery and can be used wired or as a stand-alone battery install. If you use it wired (like I am) it will trickle charge the battery and if you use it without the home wiring you will get 6 months out of a charge. If you use motion detection and some other features like putting the device in security mode (detects more rapidly and records everything) it will use even more battery and likely last far less time.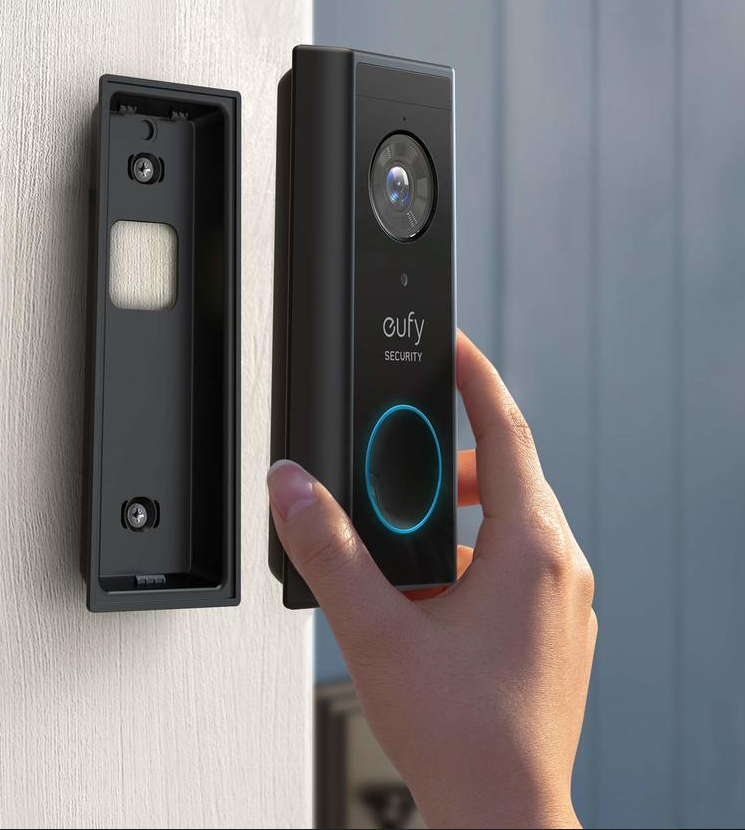 Installation is really simple, plug the base station into the wall and into your router or switch and configure the app. Installing the actual doorbell is simply mounting the plate and connecting two wires or use it completely wireless. It is far easier to have two people so one can monitor the app to make sure you get the correct angle of view. I had to use the included 45-degree tilt plate to make sure it has a good view of the front door.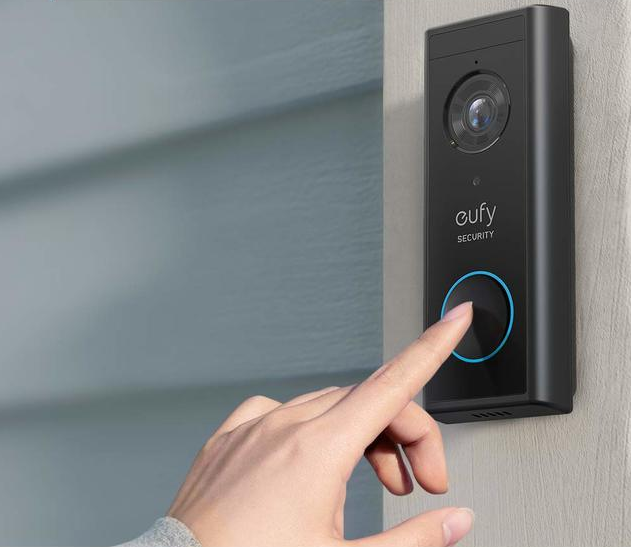 The device acts as a doorbell which notifies you immediately via a chime and push notification where you can monitor the video or have two-way audio communication with the visitor.
You can also turn on motion detection which will automatically record and notify you of any activity in view. It has built-in AI that detects humans and avoids false positives that appear to work extremely well in my experience. You can also adjust the activation areas to further minimize false positives (I haven't had any).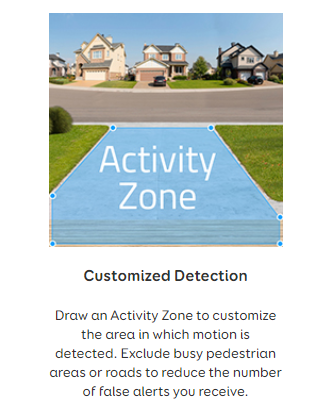 The default mode is to only record doorbell rings, but I would recommend turning on security optimized mode that enables motion detection and a full recording of all events not eliminated by the AI.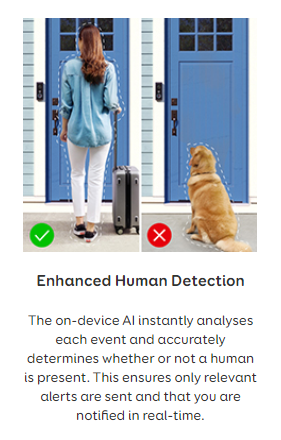 The camera advertises 2K resolution, and I have found it to be pretty clear from reasonable distances.
You can buy additional doorbells and share the same base station if you have other doors in your house. We have three doors but I only have it installed on the front door right now. I am thinking about putting it on the wall between our two garage doors as we use the garage doors when there is a lot of snow and avoid the front walkway. So even though it isn't really a door, it would be handy to have a video doorbell there. You can also buy additional base stations and have them chime in multiple rooms.
You can also purchase indoor and outdoor cameras and hook them to the same base station. You can also hook it up to Alexa or HomeKit.
After using the device for a couple of weeks, I really like it. It works well, I have had not had any false positives during this time.
My favorite thing is my son uses it a lot to leave me video messages.
My least favorite thing is the delay from when someone shows up and I get the push notification and then load the video feed. The delay is only 2-3 seconds but at that point, the visitor is at the door waiting. It doesn't seem like a lot but it feels like an eternity. I understand they are working on making it faster and have done some improvements in the past (so I hear), but it could be better. I never owned a Ring device and don't know how well that does but it is really my only complaint. It still works really well but could be faster to respond.
I wish you could upgrade the memory in the base station but it appears to be fixed and is the same size as the outdoor camera packages. If you already have the doorbell package, you can just purchase camera add-ons to add security cameras.

Not having a subscription and sharing private video with third parties was critical to me. I was going to build my own solution with a Raspberry Pi but there is no way I could build something so compact and easy to use. I do want to look to see if I can somehow get the feed fed into a centralized camera monitoring station. I suspect it is not possible with the doorbell though.
All images are from the Eufy Security product page
---
Securely chat with me on Keybase