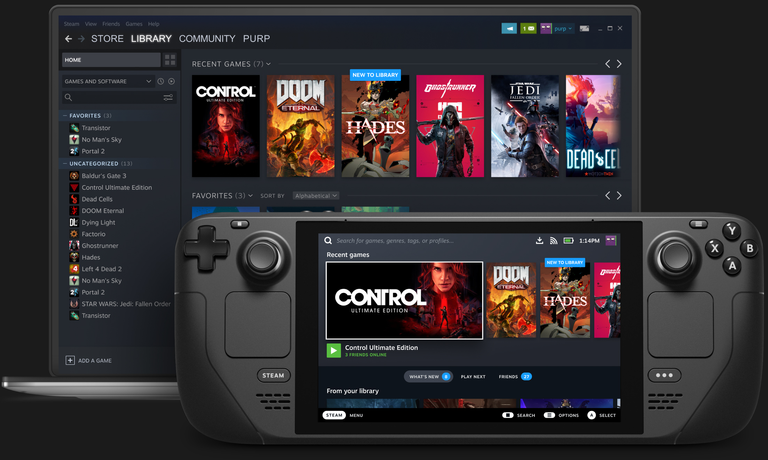 If you haven't heard of the Steam Deck, it is Valve's new portable console that is set to change the gaming industry forever.
The Steam Deck is a full blown PC in a portable form factor. This isn't your typical low power portable console though, the Steam Deck sports a Zen 2 AMD processor, 16G of ram, and up to 512G NVME storage. Performance is suppose to be high enough to play most games with 30-60 fps while on battery.

The device is built by Valve, the company behind Steam, the largest game platform in the world. This means the Steam Deck will launch with more games than any console in history. Potentially even more than them all combined.
The Steam Deck runs an updated version of SteamOS, a Linux based operation system built for gaming. This means not every game will be compatible with Steam Deck, at least not initially but many Windows based games will run flawlessly due to the partnership with Proton.
Here's where I think things get really interesting. If you are not familiar with Proton, it is a project built for Linux to support as many PC games as possible without complicated porting. With Valve's financial and technical resources means this is likely going to be a massive burst of support, funding, and attention for Proton and Linux Gaming.
Like the Nintendo Switch, you can plug the Steam Deck into a TV or even use it as a with a keyboard and mouse.
The Steam Deck is not looking at just supporting games like Minecraft and Shovel Knight, full AAA titles are supported. You can bet Valve will put all their resources to improving the supported Game titles after launch and for the foreseeable future.
I pre-ordered a few weeks ago and likely won't make it in the first batch next week, but I suspect a month or two I should get notified. I am really looking forward to checking this out, but I am really excited for what it means for the future of Linux gaming.
Valve is planning on launching a portal where you can see what games in your Steam library will work on the Steam Deck. They said they are trying to get this out before launch day, so it should be really soon. As someone who has had a steam account for ages, my collection is massive with around 220 games in my collection. Many of these I never got around to playing or finishing, so this will be an awesome way to revist my back log.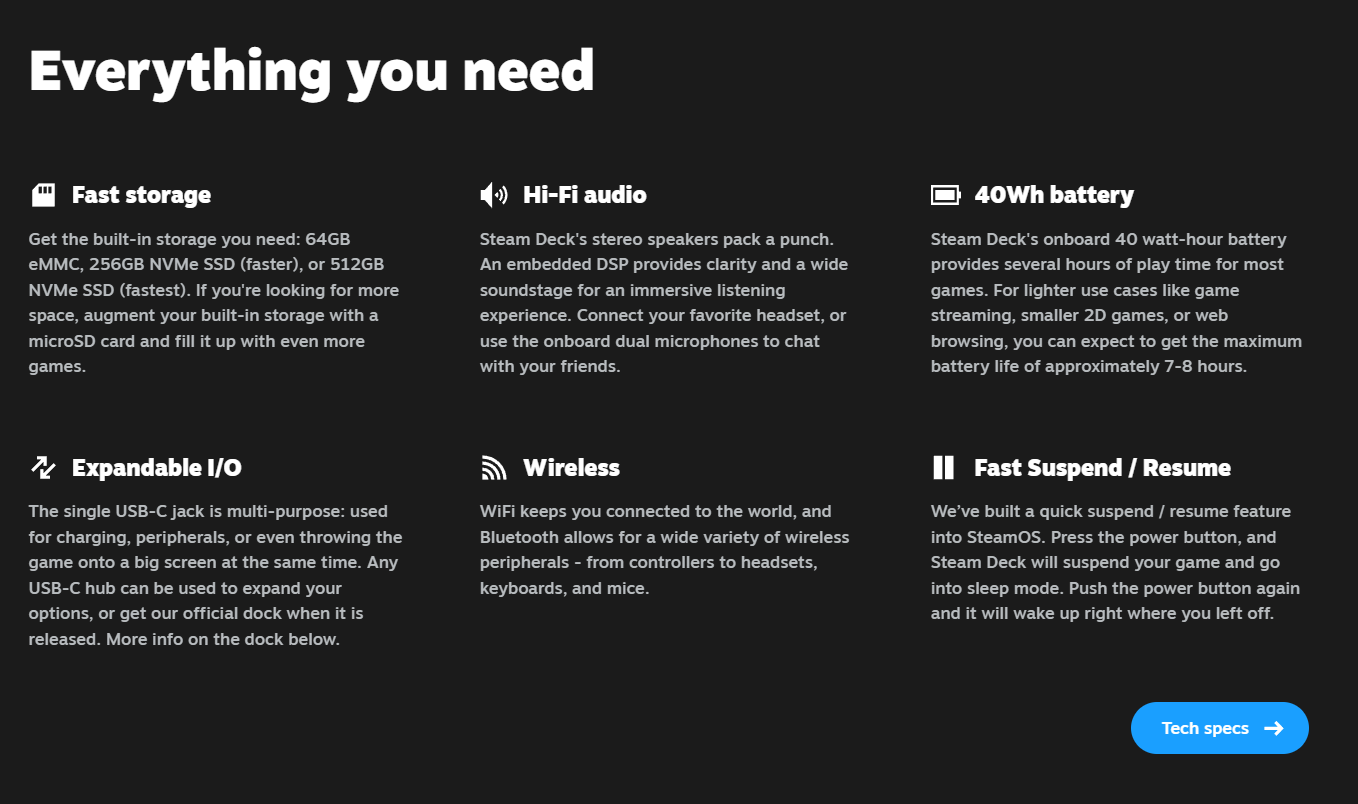 All images are from the Steam Deck website unless otherwise stated.

Posted with STEMGeeks