You can find some updated information about the STEM and STEMM tokens right on https://stemgeeks.net now.
If you look in the right hand border you will see the details for both.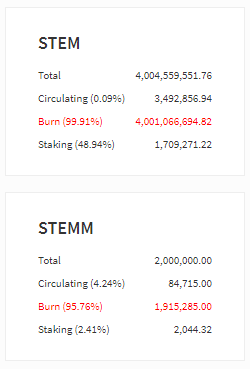 These are both updated frequently. We issued a bulk of the tokens and burned them early on to ensure there will be no mass issuing at any point in the future.