I have benefited a little from my dad trying out gadgets. He tends to buy stuff that looks cool, but is not so good at actually using it. There was one media player that came from a charity shop that he passed on to me, but I sold it on. Then he gave me this one a while back and it has sat in one of my boxes of old tech. It is a Western Digital WD TV Live. I think this model is from 2011. It is very compact with built-in wifi.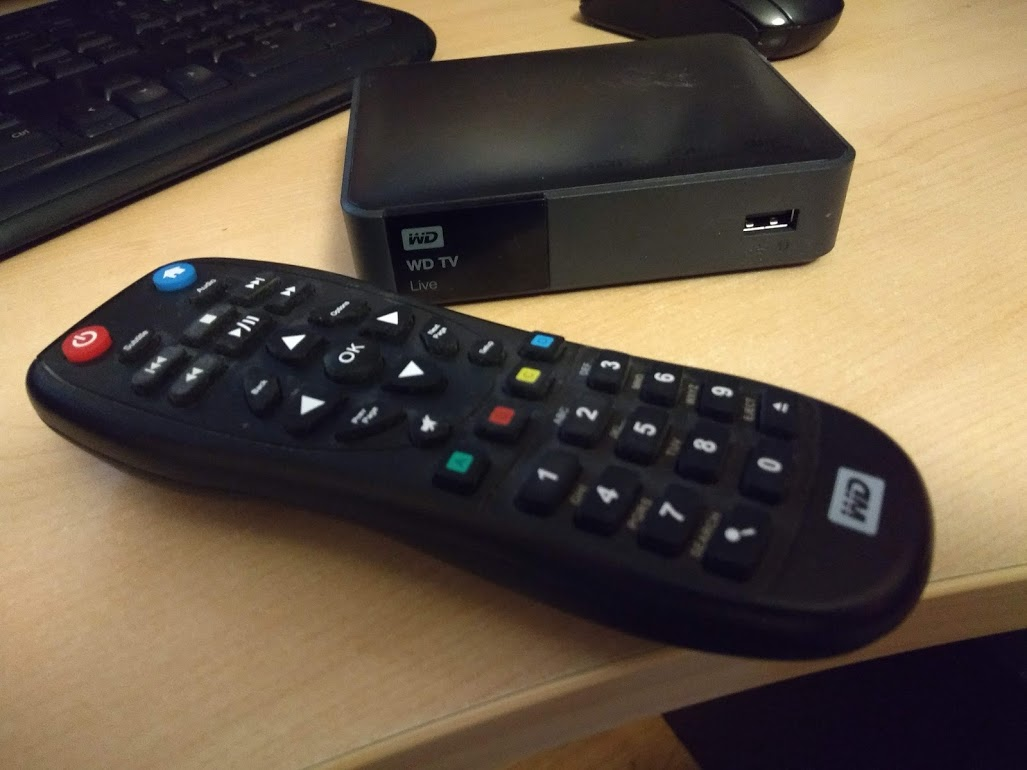 Connectivity is pretty good with two USB ports, ethernet, HDMI, optical audio and an AV port that may do composite video.
I found there was newer firmware from 2016, but automatic updates do not work any more. I had to download it to a flash drive and then it updated.
There are lots of online services on it. Some may not be available any more, but I tried worked. The BBC ones did not, but Youtube does and I was surprised that Netflix does. I just watched a show (Lost In Space) on there and it worked fine. It actually comes up with an old Netflix logo initially, but then you can navigate the shows as usual. I am impressed that they still support older client software.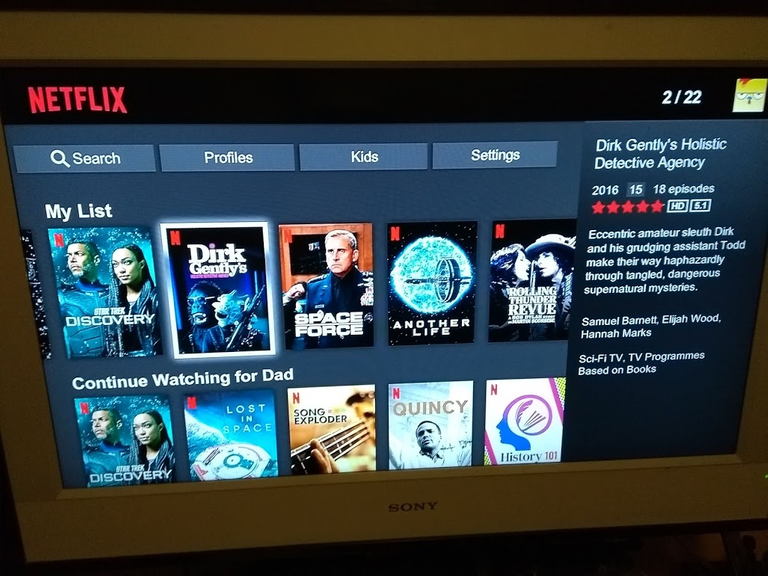 Our main TV is a 4k LG set that has all the usual apps you expect now. In the study we have a pretty old Sony with no smarts at all. It has an original Chromecast plugged in that lets it do most of what we want. I still wanted to play with this gadget though.
I think a lot of these original media players were going to be used to play local media as not everyone had the streaming services ten years ago. You can plug drives into it, but it can also access a server over the local network. I was surprised that it found one on my Linux PC. miniDLNA came with Ubuntu Studio, but was looking at an empty folder for media. I edited the config file to point to places it could find photos, music and video.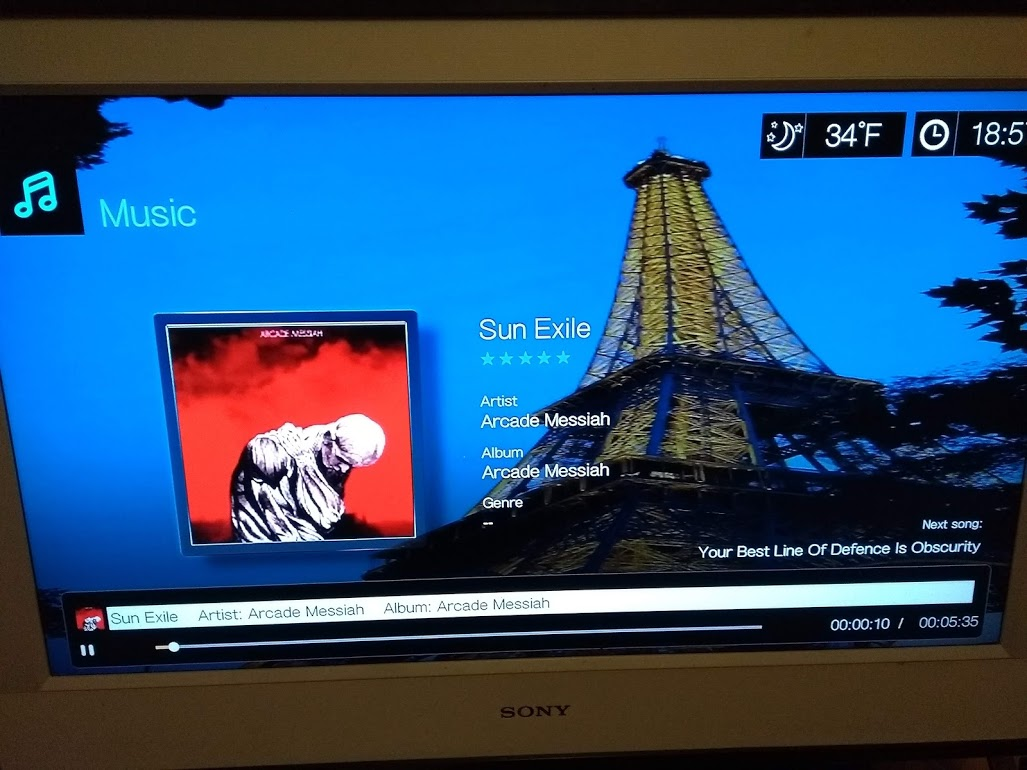 So I can play music through the TV with graphics if available. Photo and video work fine too even if the navigation is a bit clunky.
I found our other TV can see the DLNA server too. I played around before making a digital photo frame with a Raspberry Pi, but this might be an alternative if I found a suitable screen to plug it into. I need to look into the options to see what it can do.
I have a few other old gadgets around, so I need to see what I can do with them. I hate to throw things away if they have some use.
Posted with STEMGeeks