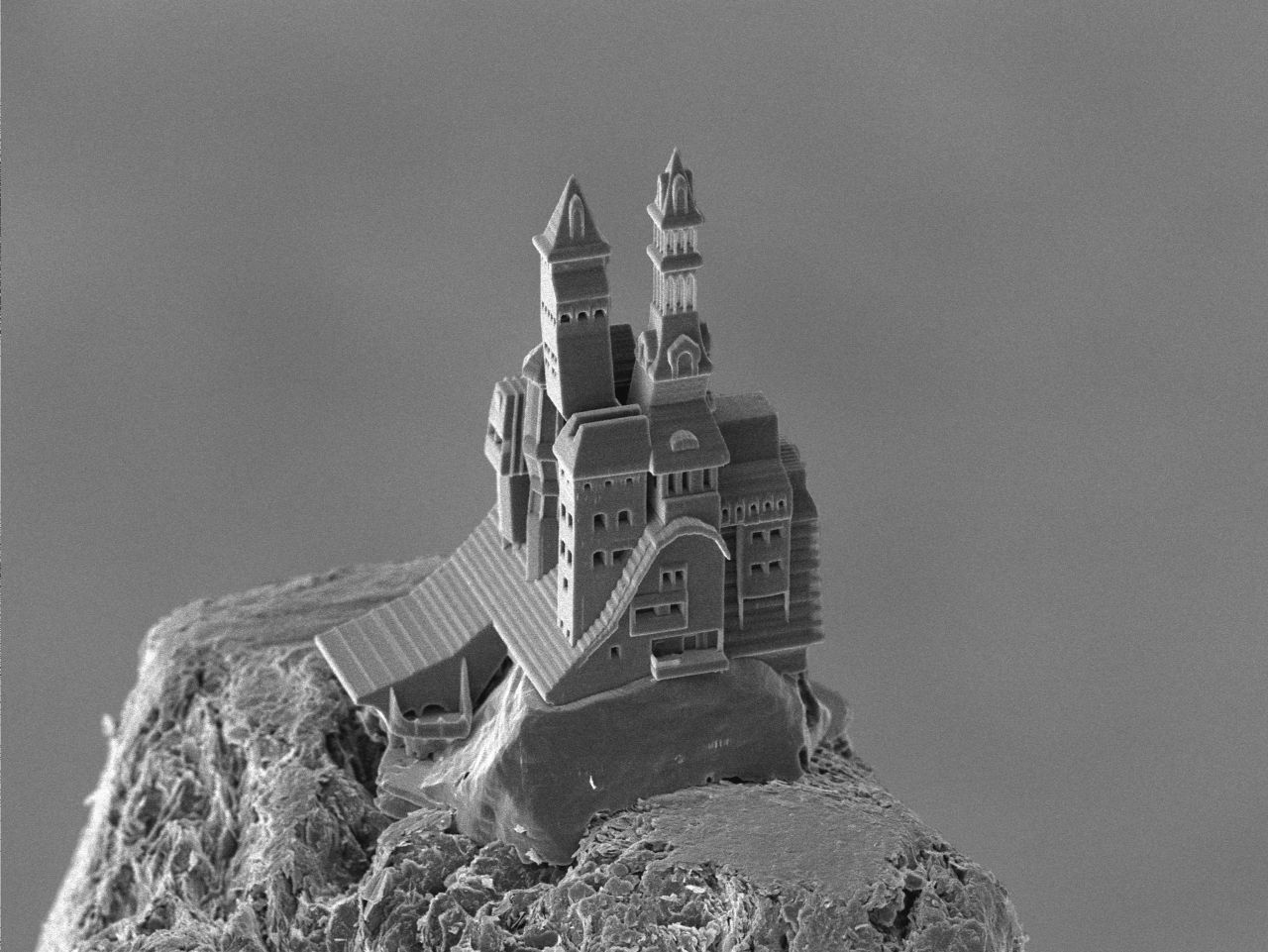 src

Detail: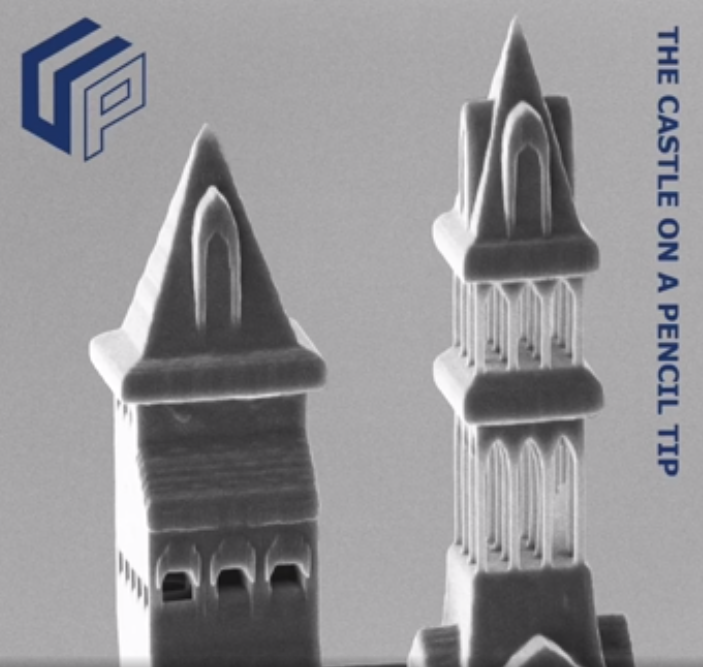 Dear All,
this castle was 3D-printed on the tip of a pencil!

The Austrian startup Upnano is specialized in doing fast and affordable high-resolution 3D prints down to the nanometer range! The troughput is up to 200 mm³ per hour. Bioprinting is also possible in the presence of living cells. A proprietary software is included, so it is a one-stop shop to produce extremely delicate 3D prints. I was not aware that 3D printing was that advanced. I had a basic course on this subject app. 2 years ago, but all was quite complicated and the open-code software seemed not particularly user-friendly.

Upnano uses 2-photon polymerization (2PP) for 3D printing vs. the classical 1-photon based processes (such as stereolithography). The 2-photon absorption (2PA) probability significantly reduces beyond the focus point, thus also the fluorescent volume is lowered, resulting in higher spatial resolution. While 1-photon based processes are produced layer by layer, the 2PP parts can be produced in a predefined volume with a resolution of less than 1 µm.
The throughput is further increased by the Upnano adaptive resolution technology which classifies the selected structures in high and low-resolution areas and adapts the laser voxel size accordingly.

Since at this size any dust particle can harm, their printers create a sterile environment within the printing chamber, but otherwise work in normal office condition.

What else can they print apart from castles?

E.g. microporous filter elements with a pore size as small as 5 µm...



src

or fully functioning roller bearing cores consisting of ten freely movable rollers (fabricated in one single print job):



src

I only recently learned about this small company which was founded in 2018 as a Spin-Off from the Technical University of Vienna.

A wide (and increasing ) range of applications uses nano 3D printing, but existing solutions are limited and expensive. Material engineering, package industry (nano labelling), microoptics, microfluidics, electronic, biomedical and cell research among others, are potential areas of use.

Upnano is not yet listed on an exchange, so look out for the IPO! With their breakthrough technology I think they are also a good investment opportunity (hence the #leofinance tag).

Anybody here experienced in 3D printing? What do you think about this?

Sources:
https://factorynet.at/a/nano-3d-druck-klein-kleiner-upnano (German)
https://www.upnano.at/

Posted with STEMGeeks