I have wanted to get myself one of these tools for a long time now. Many times needing something like this but did not have it at the time. Finally I made a purchase of around $300 for a FLIR pocket camera. I have not had a chance to play around with it. But looking forward to all of its uses. Though I did bring it out to get a preliminary look at it. We check out its carrying case, the body of the camera and turn it on to take a look at its cameras.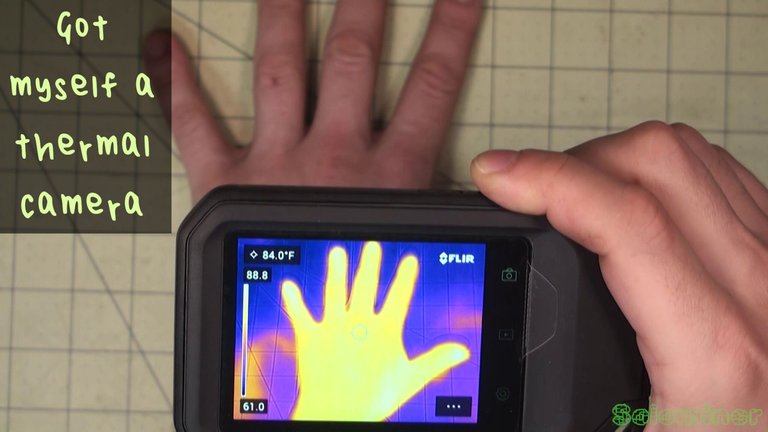 Sometimes I find myself checking the temperature of computer parts, car parts or other projects with an infrared thermometer tool. Its worked great but its nice to be able to visualize the heat or lack there of.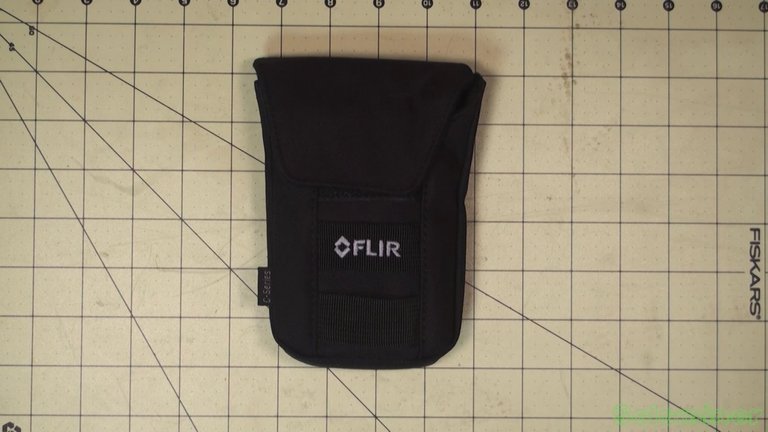 The bag this camera comes in is quite nice, it has the FLIR logo on the front and made of a thick canvas material.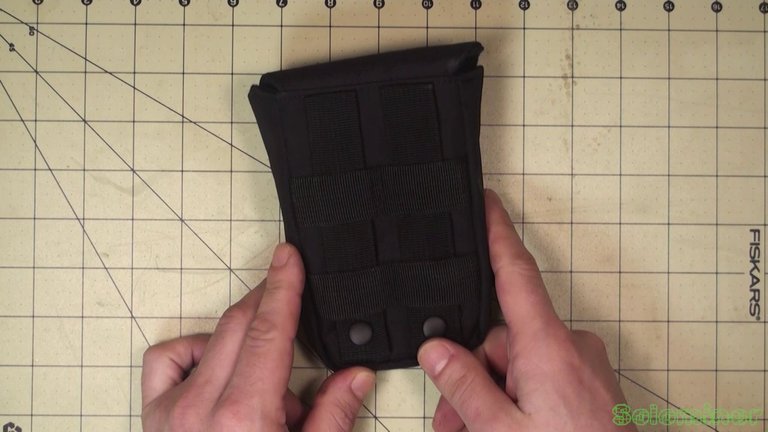 Its backside has straps to attach to a belt, backpack or other place. Quite the nice bag for this tool.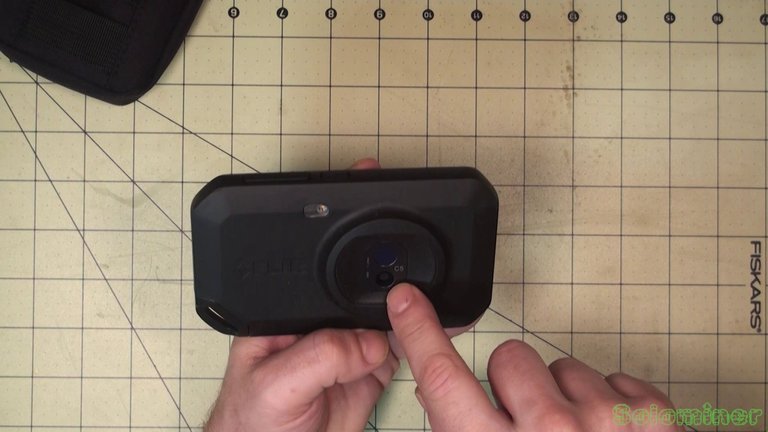 We take the camera out of its bag and it has two image sensors on it. This gives a superimposed image of the two spectrums, thermal heat and visual light.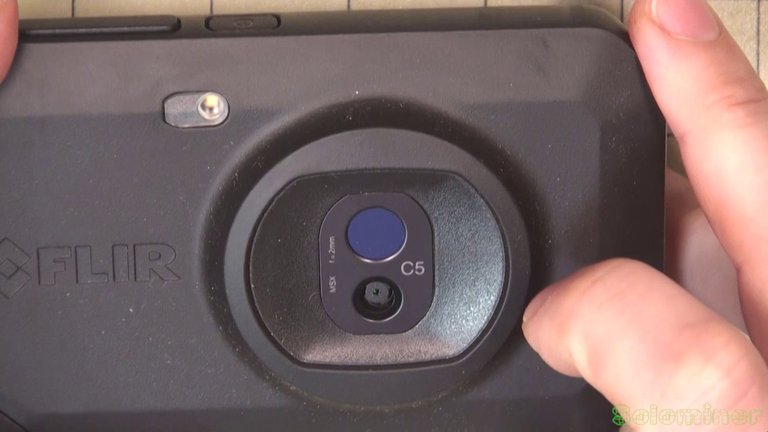 The thermal camera's glass is made using Germanium crystal, this allows thermal infrared through unlike Silica glass.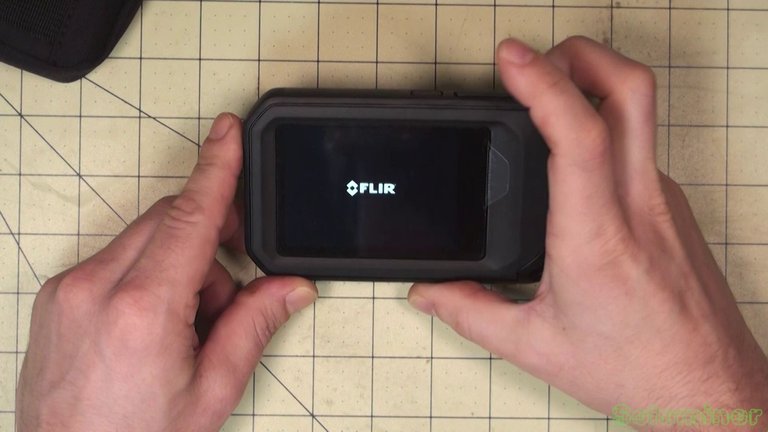 I turn on the camera and it takes minute to boot up.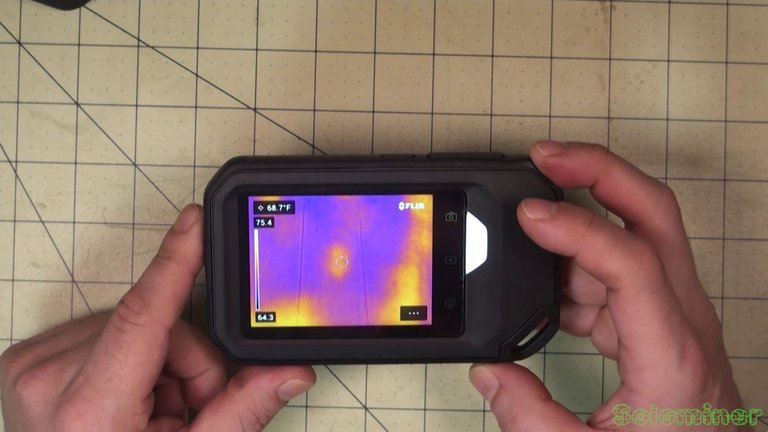 Right away I can see how the visual light camera adds more details to the image. I can see the grid pattern on the table mat I am using.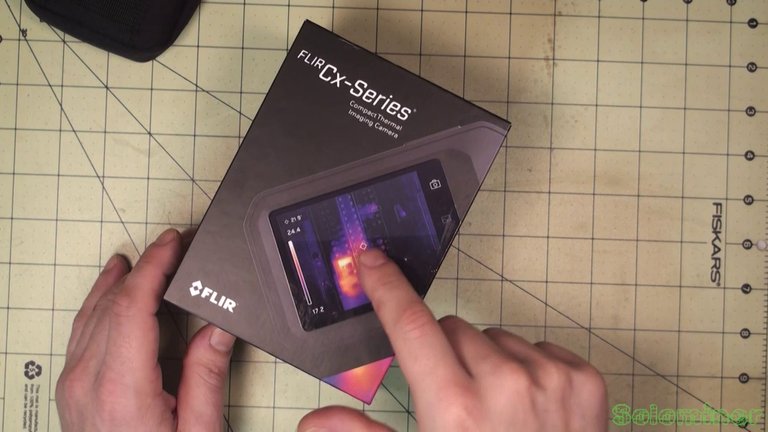 Looking at the box it came in, it shows off the visual light features to give a better look at things you want an heat reading on.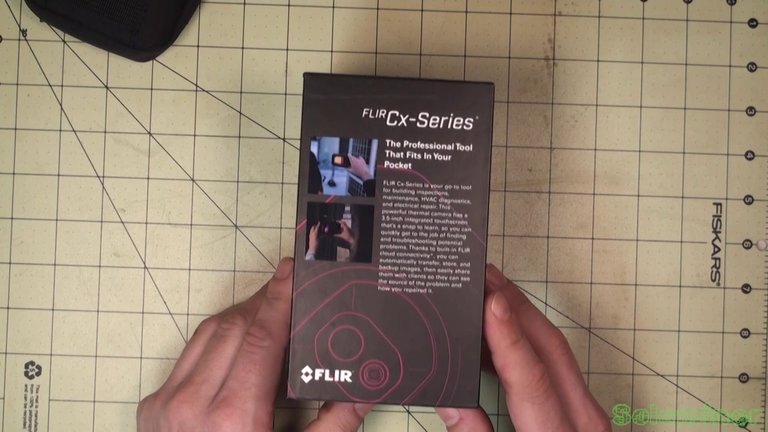 This product is the FLIR CX-Series, you can find them on Amazon. Though you can also buy them on Ebay or other online stores. I got myself a new one but you can also buy them used.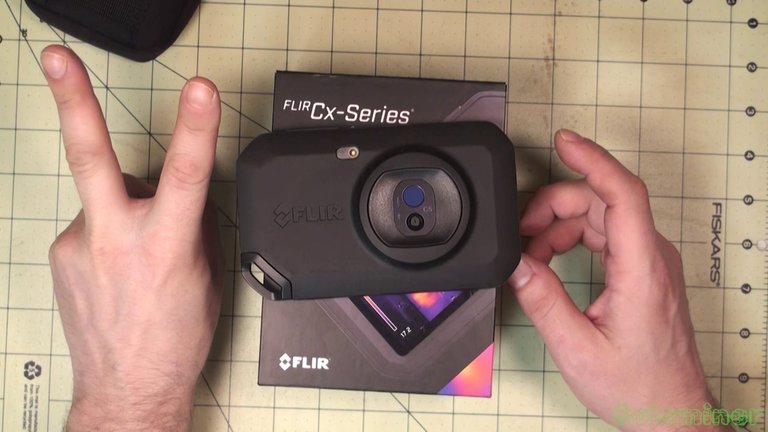 Next up with this camera is to check on some old doors and windows in the house, I think due to their warped frames we are getting alot of heat escaping. So this tool will be up for the task of investigating that. Also looking forward to checking out my miners and where the heat is building up.
Posted with STEMGeeks