I bought this camera a few months back, and it has already opened my eyes to a whole new world. Recently I did a post showing heat loss due to gaps in a homes insulation and leaky old windows. But in this post we will check out heat sources, of many kinds. My thermal camera will show them as blue for cold, orange for medium heat and yellow for extreme heat.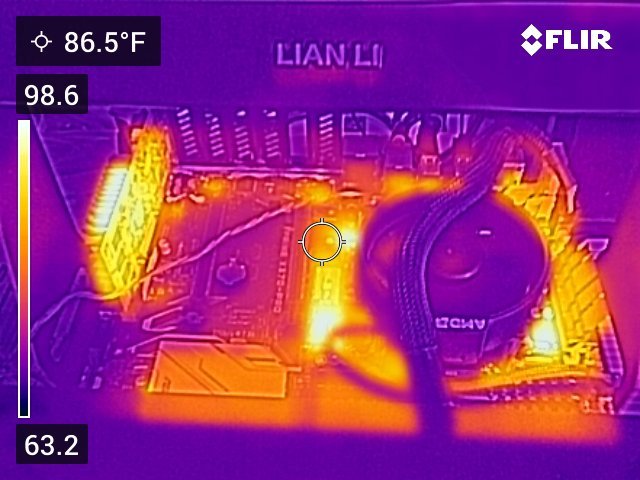 First we take a look at my old Splinterlands bot rig, it now just mines XMR using a CPU. The video card is too small to do any kind of mining, but it still gets warm. Along with the mosfets on the motherboard. The areas of where the voltage regulation is done is also quite warm.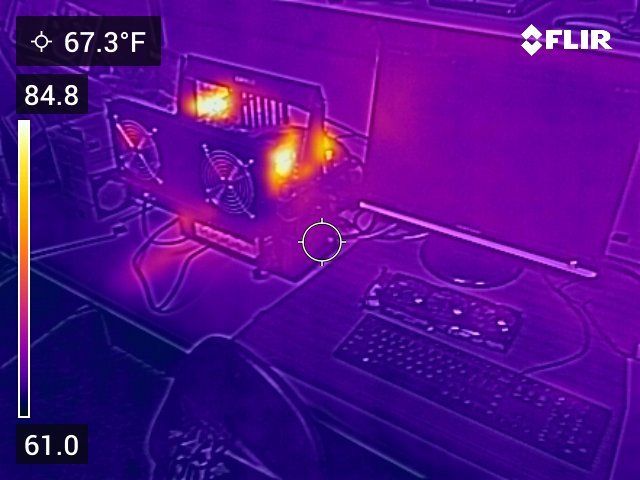 Taking a step back we can see just the computer is warm, everything else around is ambient.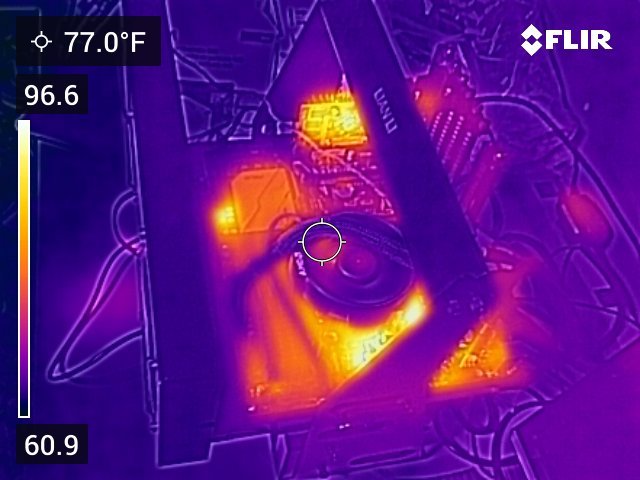 Seeing from the side we can start to observe how the heatsink pulls heat away from the CPU and transfers it into the fins for the fan to dissipate.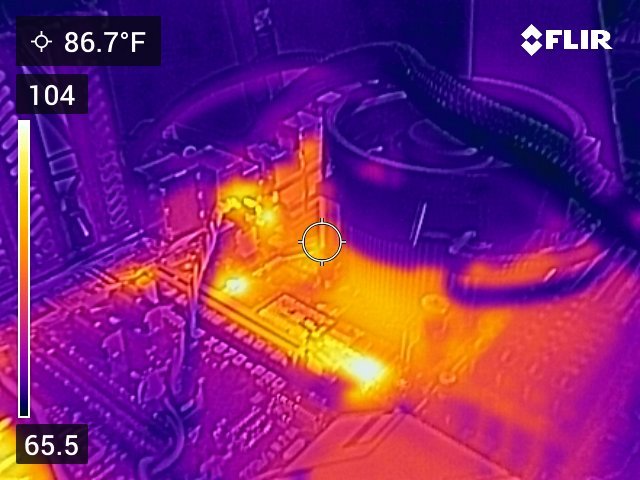 Looking at the other side we can see more motherboard components, along with that heatsink again. Since its mining using the processor its getting pretty warm.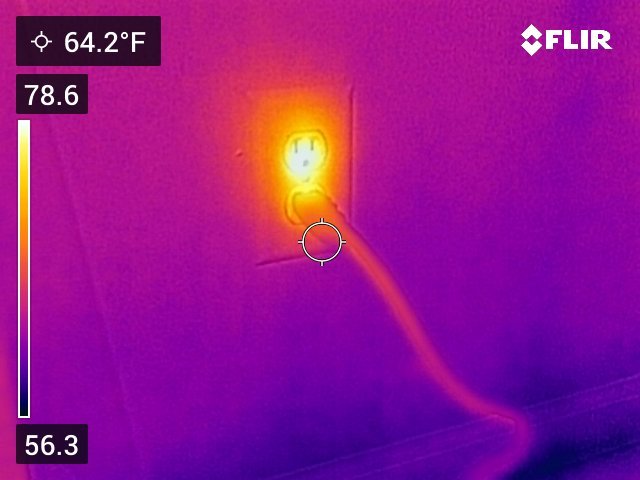 The outlet which the computers are hooked up to also gets warm, its barely noticeable touching it but on the thermal it becomes quite obvious current is passing through.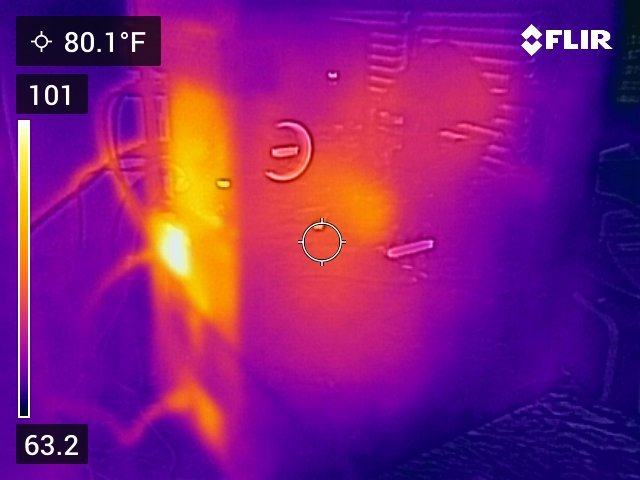 My glass computer case blocks the thermal cameras ability to see heat inside the case. So instead we just see the heat of the glass panel and the backside of the computer.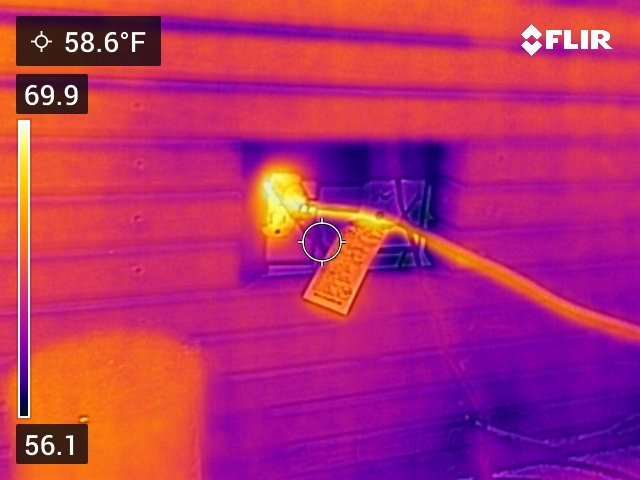 Another outlet my computers are plugged into.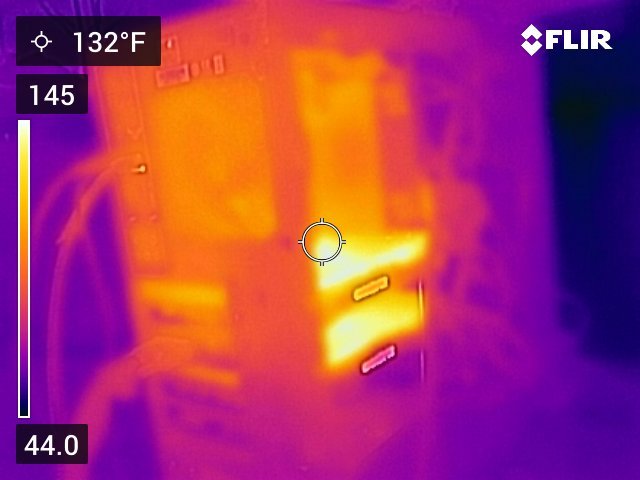 One of my PCs with two video cards, the dual Nvidia 1080 rig. Its panel is off so we can easily see the heat sources inside.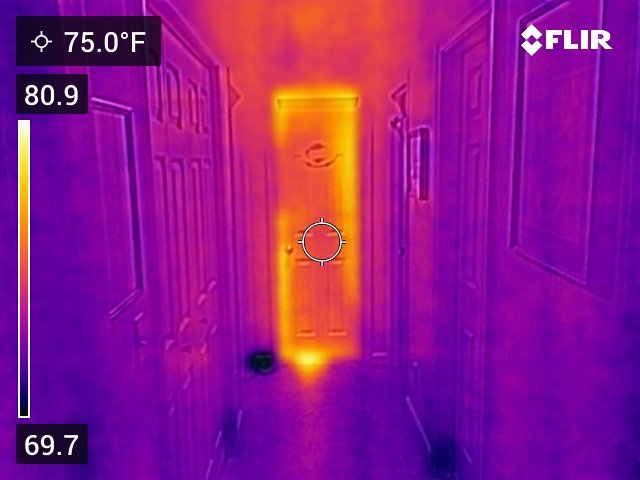 In our hallway its quite cold in the morning, and the bathroom door is kept closed to keep the cats out. There is a heater vent inside of this bathroom and it makes the entire room quite warm when the door is closed. So the heat escaping is quite noticeable, even the walls are warmed up.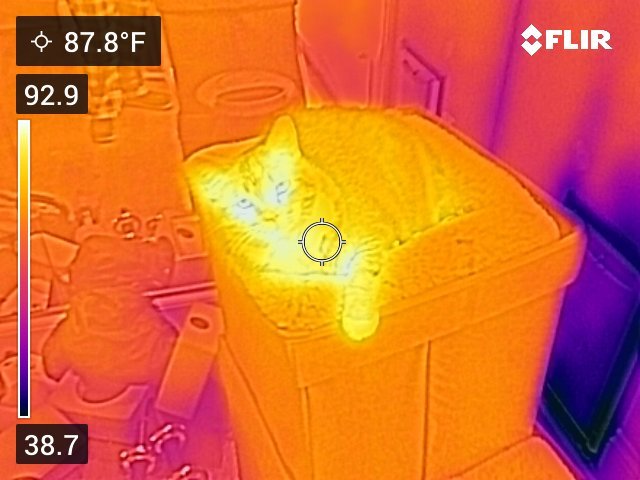 Speaking of cats, I got a few thermal captures of them as well :-)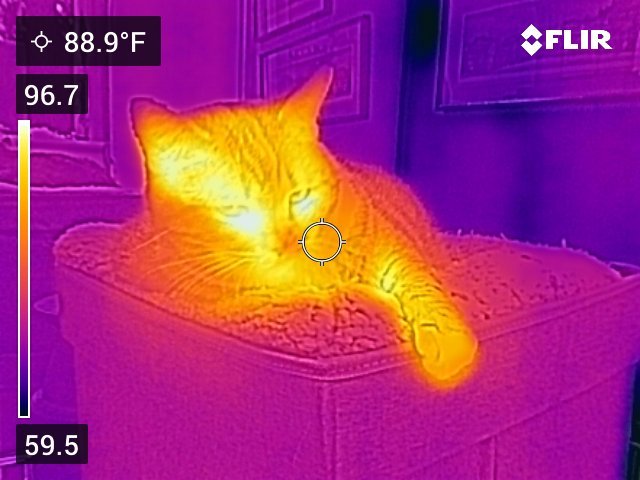 We can see how the cats body heat warms up the cushion they are resting on. Though behind them its quite cold against the walls.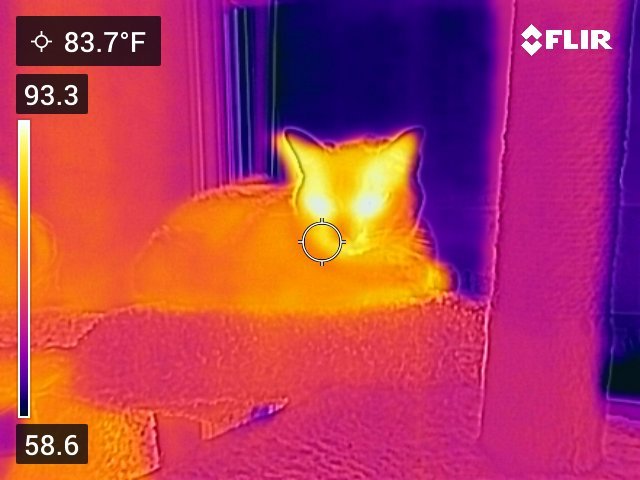 Here we see a cat with a leaky window behind, and again how the cat is warming the carpet they are resting on.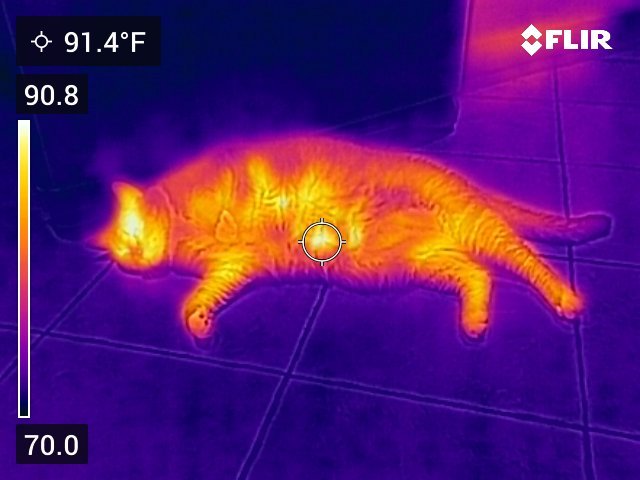 Lastly a cat resting on the tile floor, quite the contrasting look from the warm kitty to the cold tile floor.
Planning on doing more interesting projects with this camera, and will make some more posts about my findings with it.
Posted with STEMGeeks